Install "Demo Builder for Any WordPress Product" plugin
After downloading the Demo builder plugin you should have motopress-demo.zip file on your computer. This is a compressed file with all the plugin data. Here're the steps to follow to install it:
Log in to your WordPress dashboard.
Go to My Sites → Network Admin → Plugins and click the Add New button.
Click the Upload Plugin button.
Click the Choose File button → find the plugin archive on your computer.
Click Install Now.
Click Network Activate.
You may also upload the plugin via FTP.
Creating a demo for a particular site (blog)
Go to My sites → Network admin → Sites:

Here you see all sites. To create a new site, press Add new.

Now go to the website (blog), which is not a sandbox. Now Shortcodes and Widgets where you can select from websites available.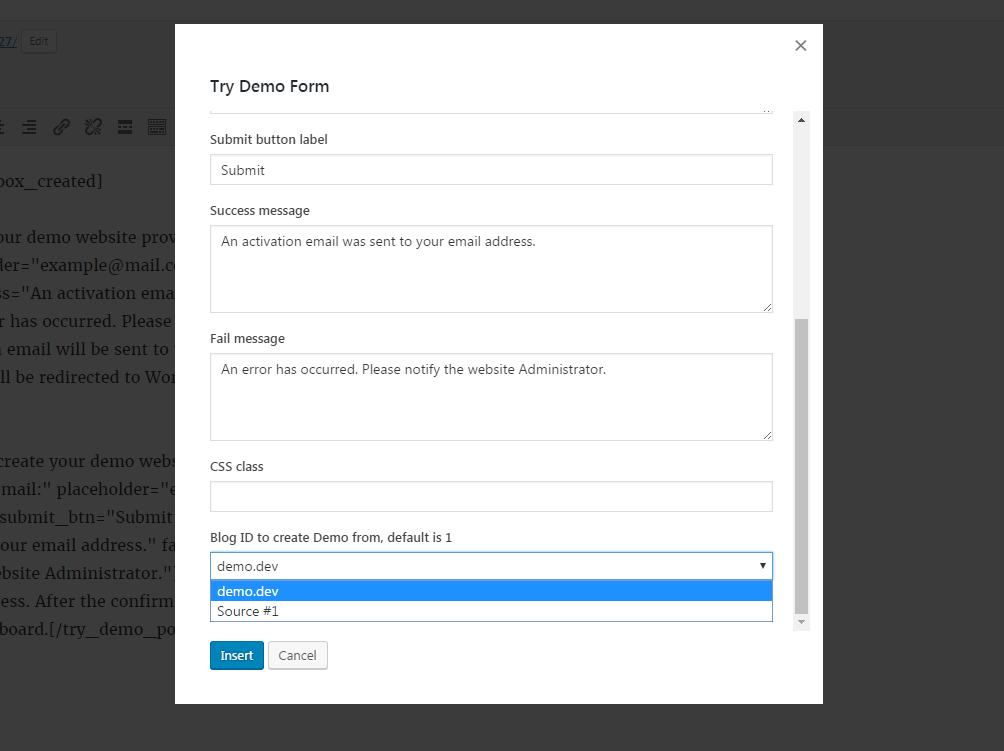 Now when submitting the form, the blog source for creating a demo of your product will be also sent. The demo website will have the same activated theme and the same content.