If you enabled users to submit online bookings through your site, you can manage all received bookings with all statuses under Bookings → All bookings menu.
You can check or change the status of the booking: it can be Pending User Confirmation, Pending Payment, Pending Admin, Abandoned, Confirmed, Cancelled.
You can also modify existing bookings – edit the dates and properties of the bookings.
To see how much you earn from your bookings, go to the Revenue chart via > Bookings > Reports.
This is made to help you visually compare your earnings and bookings by dates and see how much you generate particularly from the extra services, for example, or see your earnings after taxes. And all this information will be presented in an easily comprehensible visual mode.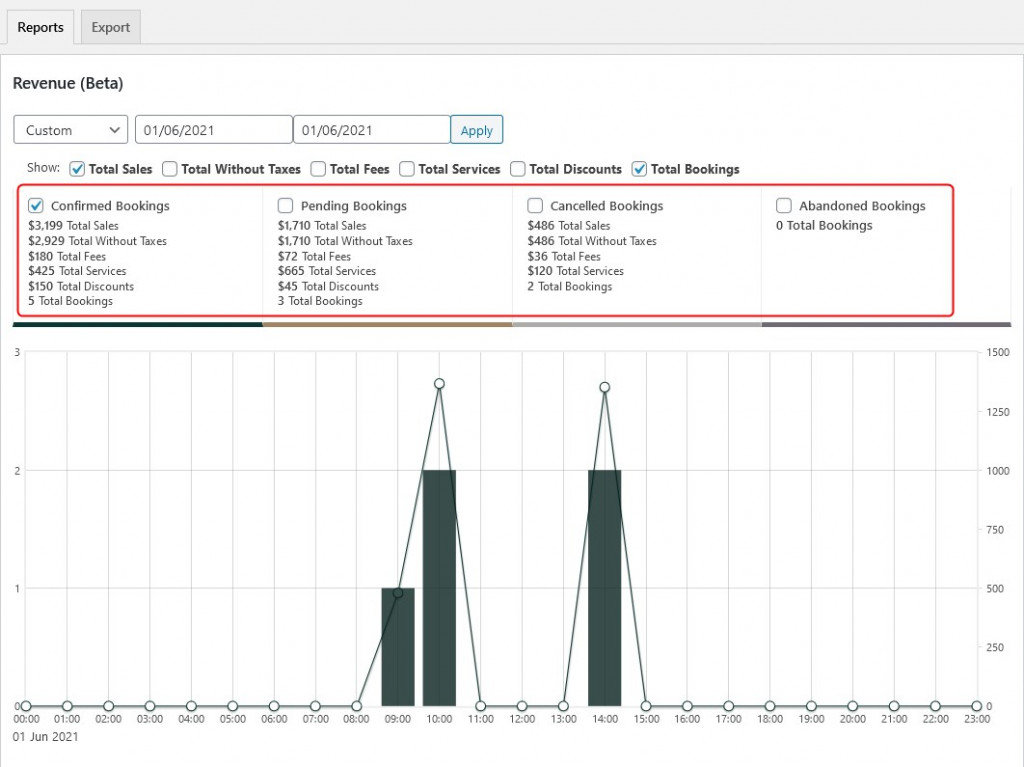 Read more about the Revenue chart.