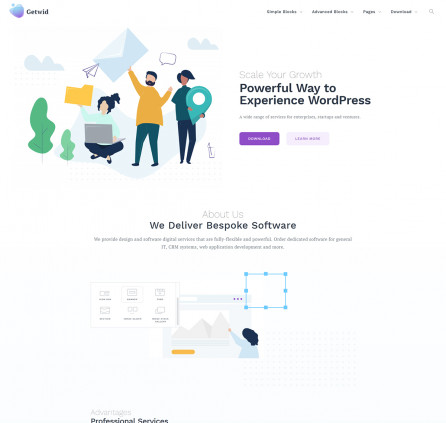 Free Gutenberg WordPress Theme
Free
View Demo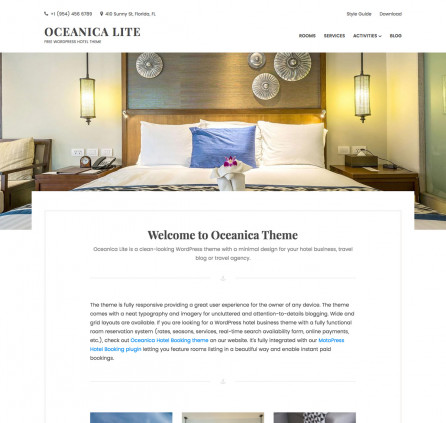 Free Apartment Rental WordPress Theme
Free
View Demo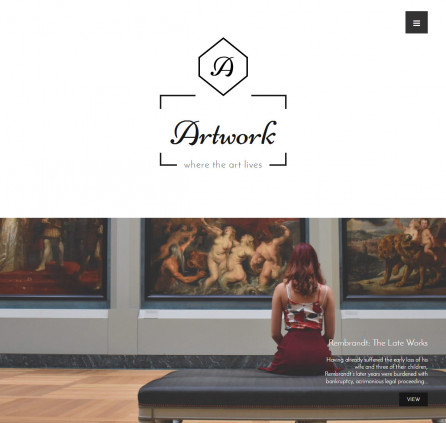 Free WordPress Art Gallery Theme
Free
View Demo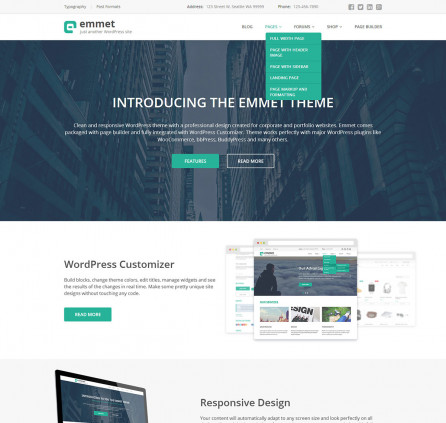 Free Responsive WordPress Theme
Free
View Demo
You found your best free WordPress themes collection - with no significant cut in functionality! Download for free a range of designs for creative and business projects.
How to Find a Hotel Booking WordPress Theme Free of Use?
Aimed to make the process of building hotel & travel websites on WordPress easy and affordable, we created Oceanica Lite - a free hotel theme that can be used for property rental websites or serve as a template for travel agency sites.
Albatross is a free WordPress hotel booking theme that ensures smooth customization with Elementor. It's packed with the MotoPress Hotel Booking Lite plugin functionality to enable online reservations on any property rental website.
Best Free WordPress Themes
One more free MotoPress theme suitable for blogging websites is Avior - a free WordPress blog theme with a clean design and balanced layouts.
If in search of one-page free WordPress templates, check out Emmet Lite - a theme for corporate or portfolio websites, or take a look at Artwork Lite if WordPress themes for artists and art galleries are just what you need to build your next or first-ever WordPress site.
To let you take the best advantage of the new block-based WordPress editor, we created Getwid Base - a template that was built exclusively for WordPress 5.0+ and Gutenberg.
Free WordPress Themes for Multipurpose Use
These themes are great solutions for business sites (Getwid Base, Emmet Lite), hotel websites (Albatross, Oceanica Lite), blogging (Avior), and a gallery or museum website (Artwork Lite).
Our free WordPress themes are powered by either Elementor or the block editor. Getwid Base is the newest solution optimized for the block editor - it's also the default theme for the Getwid plugin, a bundle of extra addons for the block editor. It features a flat design perfect for any business portfolio site.
What is the best WordPress theme for hotels?
Oceanica Lite is a free WordPress theme for clean-designed hotel websites. It delivers pre-made pages, customizable color options, and WooCommerce-ready templates.
Albatross features a modern design suitable for any type of rental accommodations and booking functionality. Built with Elementor, this free hotel WordPress theme offers seamless visual customization. The Hotel Booking Lite plugin included enables online reservations, different payment gateways, seasonal pricing, and more options.
Are there any completely free WordPress themes?
Yes, there are many completely free WordPress themes available. When it comes to the MotoPress lineup, Albatross is the most popular free hotel theme, Emmet Lite is used for business sites, and Getwid Base is a top-notch default theme for working in the WordPress Block Editor (Gutenberg).
Where can I get free WordPress themes?
You can find free themes directly from the official WordPress.org theme directory. The directory provides a wide range of options for different purposes, such as blogs, business websites, e-commerce sites, portfolios, and more.
Additionally, many third-party websites and theme developers offer free WordPress themes. For example, MotoPress has a set of free themes created for different niches: Albatross and Oceanica Lite - for hotel websites, Emmet Lite - for businesses, Artwork Lite - for creatives, Avior - for blogging, etc.
What is the best free theme for WordPress?
You need to choose a theme that aligns with your needs and provides the desired features and functionality. For example, Albatross and Oceanica Lite include design & functionality suitable for WordPress hotel websites. Getwid Base helps you build a minimalist website based on Gutenberg. Artwork Lite fits artists & creatives, while Emmet Lite is a free WordPress theme for one-page business sites.
What is the best multipurpose WordPress theme?
Emmet Lite is a free responsive WordPress theme developed for different business websites. It provides an uncluttered design customized with the WordPress Customizer in real-time. This theme is packed with the essential content sections to build a well-designed website at zero cost.
What is the most versatile WordPress theme?
Getwid Base is a free Gutenberg theme that offers a versatile design to build a wide range of websites: blogs, portfolios, complex business websites, etc. Its flexible templates enhanced with custom-crafted Getwid Gutenberg blocks make it easy for both beginners and experienced WordPress users to create & customize a website.
What is the easiest free WordPress theme to use?
Since the Albatross theme is built with Elementor, you'll be able to visually customize the outlook of a WordPress hotel website. Equipped with the Hotel Booking Lite plugin, this theme integrates a property booking system.