WooCommerce Templates
WooCommerce templates are initially developed for the eCommerce business. WordPress WooCommerce themes can be used for creating a brand new website from scratch as well as for an existing store to make it accessible on the web and increase your revenue by online purchases. An appropriate template is a key element of your website appearance and it defines whether the potential customer will be interested in buying your products.
By choosing a WooCommerce theme, out of the box you receive an interactive shopping cart in the header, premade product pages, animated product galleries and sliders as well as a thought out system of ordering. On top of that, all themes in this category are fully responsive on all devices and easy to customize.
A great bonus of WordPress WooCommerce themes is an attention-grabbing and smartly-written blog. Any blog in a WooCommerce theme is a lucrative source of a new audience that can get interested and end up making an order. All themes by MotoPress include the blog page so that you can easily enrich the number of website visitors by writing to the point posts.
Professional WooCommerce templates can boast flawless user experience with a clean and elegant design. All the themes listed below are Gutenberg-ready and have a built-in popular Getwid Gutenberg blocks plugin to give you the freedom of extended editing.
WooCommerce templates are built with social experience in mind and allow customers to click on community icons thereby sharing their feedback about a certain product. This is an additional way of your website promotion and thereby is required in high-quality WooCommerce WordPress themes.
Without further ado, choose a professional WooCommerce theme from our collection for your profitable online store website!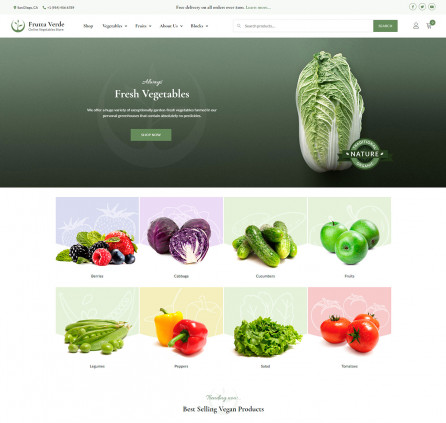 WordPress Grocery Store Website Template
View Demo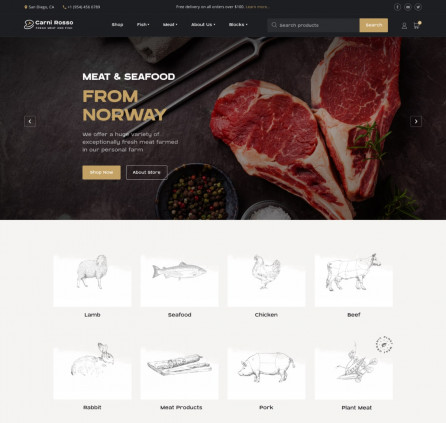 WordPress Fish and Meat Website Template
View Demo