WordPress Hotel Booking Plugins & Elementor Addons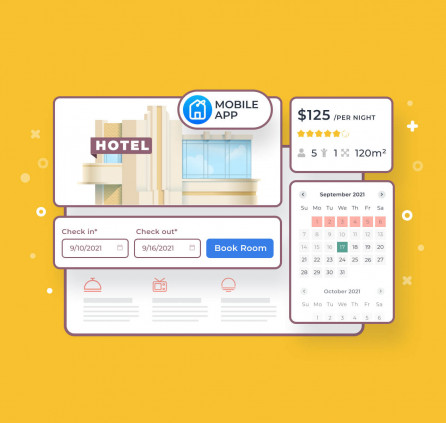 WordPress booking plugin for rental property.
View Demo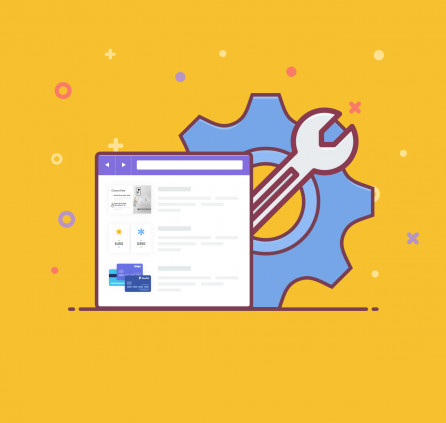 Hotel Booking Plugin Initial Configuration
We will set up and configure the MotoPress Hotel Booking plugin for you.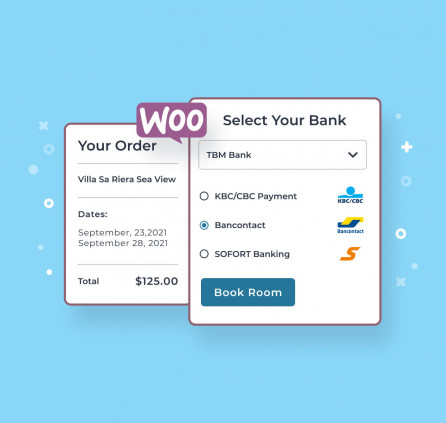 Hotel Booking WooCommerce Payments
Integrate WooCommerce payment gateways with Hotel Booking plugin.
View Demo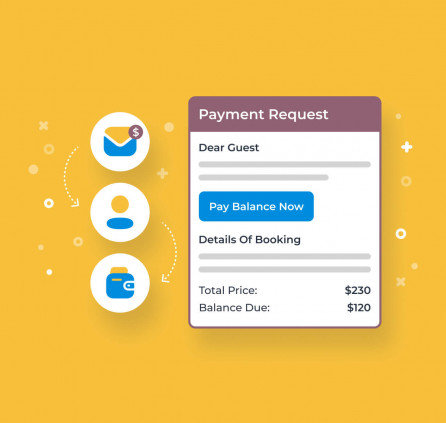 Automated "Balance payment request" emails for Hotel Booking plugin.
View Demo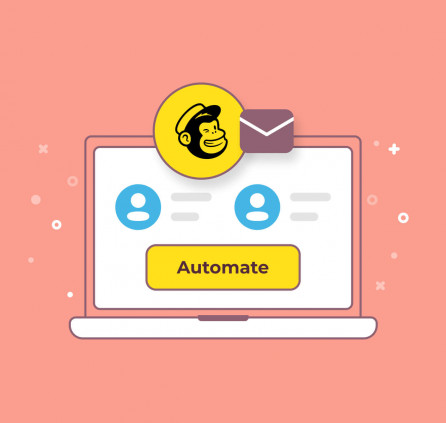 Hotel Booking & Mailchimp Integration
Subscribe guests to your Mailchimp lists when a booking is made.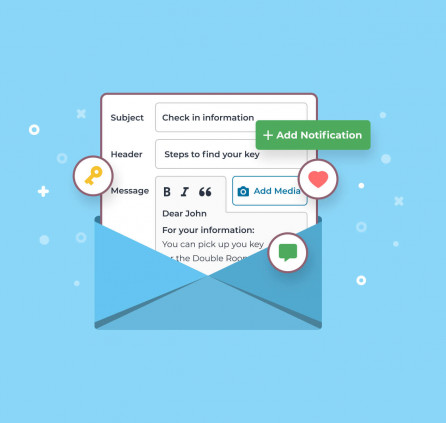 Hotel Booking Notifier – Event-Driven Emails
Automated emails triggered by the arrival/departure dates.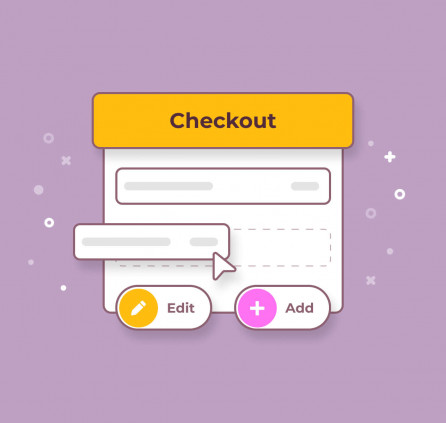 Add custom checkout fields or edit default ones in Hotel Booking.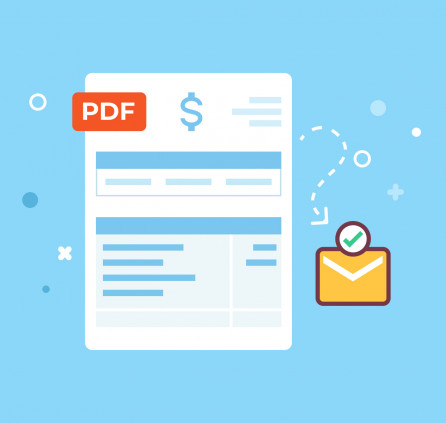 Automated PDF invoices for the Hotel Booking plugin.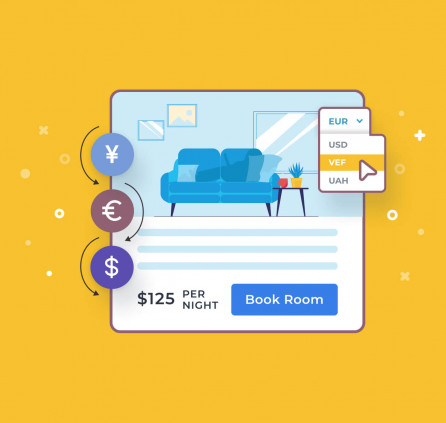 Enable travelers to switch currencies on your rental property site.
View Demo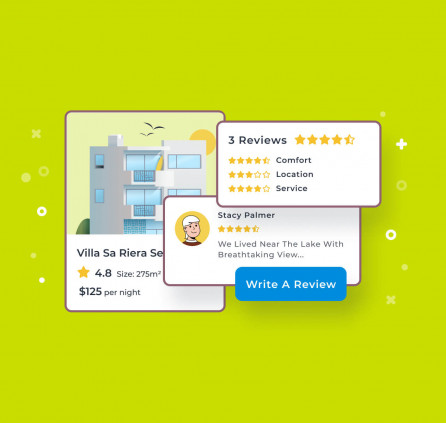 Five-star property rating system for Hotel Booking plugin.
View Demo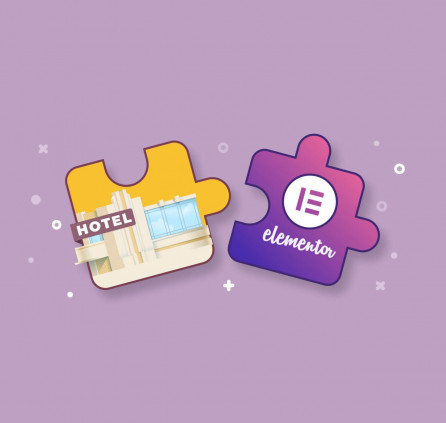 Hotel Booking & Elementor Integration
Integrates Elementor with the MotoPress Hotel Booking plugin.
Free
View Demo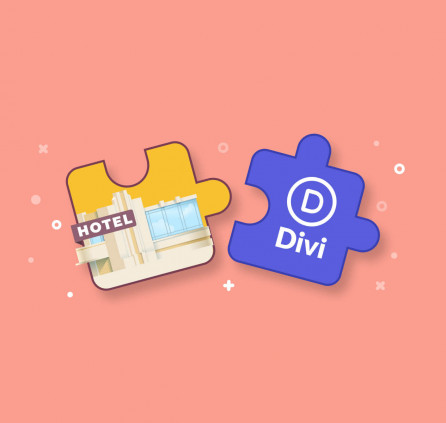 Hotel Booking & Divi Integration
Integrates Divi theme with the MotoPress Hotel Booking plugin.
Free
The MotoPress WordPress Booking plugin is an all-in-one plugin for the hospitality business. It's a top-chosen solution by thousands of users and businesses in the hotel, vacation rental, or other short-term rental industries.
The plugin encompasses the property management system to add listings with details and rates, the online booking engine that supports international payment gateways and a channel manager for automatic synchronization with external OTAs, such as Airbnb or Booking.com (without overbooking!).
Unlike popular cloud booking services and platforms, the WordPress reservation plugin by MotoPress doesn't charge extra commission for each booking or property. You pay a fixed plugin fee to use it for unlimited properties and bookings. Additionally, you can optionally purchase addons to hook up any needed business-fueled power-up without coding.
Extend the functionality of the MotoPress Hotel Booking plugin with helpful addons for your custom purposes.
Set up your WordPress reservation system with the clever combination of WordPress Hotel Booking plugin and its powerful addons.
Hotel Booking Plugins
The core Hotel Booking plugin can be easily extended with multiple on-demand add-ons that rental houses and hotels commonly use. All these extra hotel booking plugins are fully integrated with the core solution, which means you can add any required feature in a simplified way.
For example, what are some ways to encourage renters to recommend your hotel to others? Word-of-mouth marketing always works, but you need more tactics and social proof.
To make your hotel booking pages more personalized, you can add multiple custom fields to the checkout experience using the Checkout Fields add-on.
In any case, whether you need a commodity package or all the hotel booking plugins, the tools are ready to meet your needs.
Hotel Booking Integration
With a good bunch of integration add-ons at your disposal, such as Mailchimp or Elementor addons, you can seamlessly connect your site with popular external services and plugins to take the online presence of your hotel to the next level.
Leverage the power of Mailchimp by using the dedicated integration addon. It helps you run effective marketing campaigns using email addresses you collected during the booking process.
Thanks to the powerful WooCommerce integration addon for Hotel Booking, you can smoothly and securely add hundreds of the needed payment methods popular in your region so that travelers can easily pay online.
The MotoPress Hotel Booking plugin also smoothly integrates with the Divi and Elementor addons builders in such a way that allows you to visually, with drag-and-drop widgets manipulate the content generated by the plugin.
Gutenberg Hotel Plugins
Among other integrations, the MotoPress Hotel Booking smoothly works with the WordPress block editor, which is also known as Gutenberg.
First of all, with the default integration, you'll have access to a variety of new hotel blocks in the library, including the Search Availability block, the Rooms Listing block, the Availability Calendar block, and many more. These blocks make it easy to create custom pages that perfectly suit your WordPress hotel website, without any fuss or hassle.
To empower your Gutenberg editing experiences for the Hotel Booking plugin even more, we've created a specialist free Styles & Templates extension, designed specifically for use with the block editor.
WordPress Room Reservation Plugin
Since Hotel Booking is a multipurpose solution that suits any rental needs ranging from vacation rentals to camping and boat rental business, you can easily employ it as a WordPress room reservation plugin for hotels or a bed booking solution for hostels.
When using the plugin, you need to create so-called accommodation types, and you can surely use any bookable items you rent out, including hotel rooms, campsites, boats, beds, inns, and more.
Most Popular Hotel Booking Addons
Detailed Video Tutorials
Which platform is best for hotel booking?
As a property owner, you might want to know where to list your property to drive more bookings and increase occupancy rates of your lodging establishment. We can't say which platform is the best, but here are things you want to keep in mind:
Which hotel booking platform is most popular with travelers: Vrbo, TripAdvisor, FlipKey, Wimdu, Agoda, OneFineStay, Airbnb, Booking.com? This can help you tap into a wider pool of potential guests and drive more bookings.
Which hotel booking platform is popular in your region? You'll want to prioritize the platforms that are most widely used by travelers looking to book in your area.
Where are the lowest fees for bookings or the number of rentals? Every penny counts!
Is there a WordPress plugin for booking rooms in an office?
The MotoPress WordPress hotel booking plugin is perfectly suitable for booking rooms in an office. Getting started is easy - simply create your accommodation types and start adding your office spaces as bookable items. Designate important information for each, such as size, amenities, capacity, purpose, etc. Upload images and create image galleries, add a text description for maximum effect. Set booking rooms, pricing and availability. Every room in an office can be rented out on a daily basis, not hourly.
What is the best appointment scheduling plugin for WordPress?
Among the various appointment scheduling plugins for WordPress, the
Appointment Booking plugin
is completely optimized for service businesses, such as clinics, educators, coaches, hairdressers and other professionals that sell their time on an hourly basis. This easy-to-use scheduler allows you to seamlessly integrate a step-by-step appointment booking wizard with any WordPress theme. Plus, you can manage all your bookings, clients, payments, and more from one convenient dashboard.
What is the best booking plugin WordPress?
That depends. If we are talking about hotel bookings, we can't say there are many options.
First and foremost, if you're running a hotel or vacation rental business, you'll want to look for a booking plugin that caters specifically to your needs. This might include features like calendar syncing, availability management, and reservation confirmations.
Another key factor to consider is payment processing. Does the plugin integrate with your preferred payment gateway? Are there any extra costs or fees associated with using the plugin?
Finally, consider the selection of designs made specifically to help you get the most of the user experience of the plugin. Does it offer turnkey designs that make it easy to get started?