Add services you offer via Services → Add new. You can add unlimited services.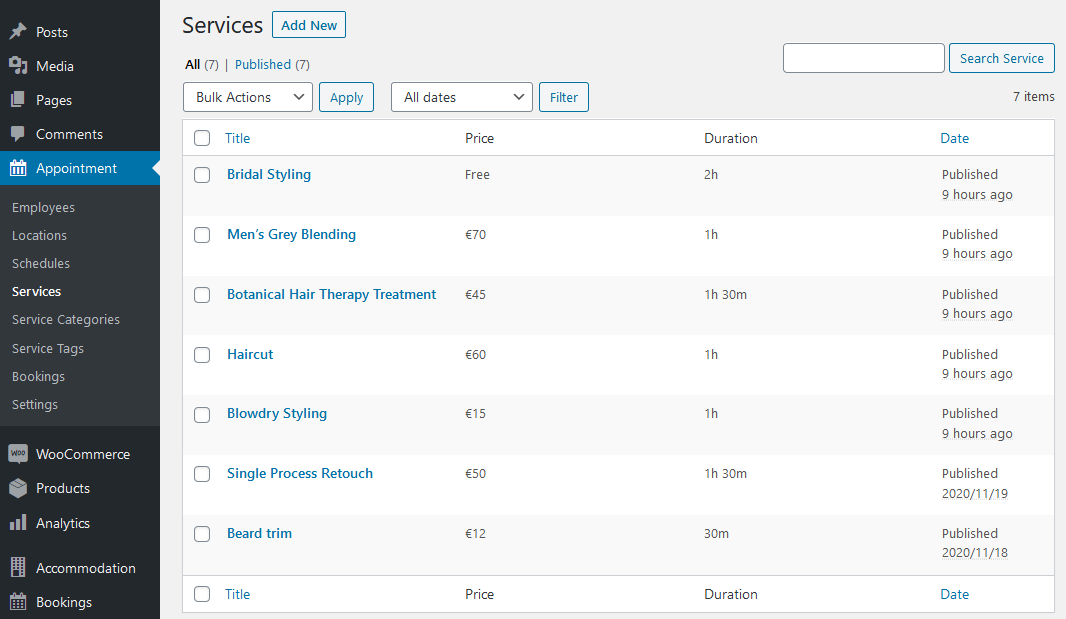 The services are actual bookable slots – those can be anything from the beauty salon services to online classes.
You can add a service description and a featured image if you want to feature your services on dedicated pages. You can also add a service category to simplify and speed up the service search for your clients.
Service settings
For each service, you can apply the following settings:
Service price (the currency sign will depend on the one you set via Settings at the beginning).
Custom service duration – these are bookable slots (the time slot depends on the minimum time step you set in Settings at the beginning).
Optional buffer times before and after the service – extra time added to the service duration – when you need to get prepared for the next booking or perform some extra actions after the booking; it applies to a particular employee and service (it's invisible to your clients).
A time before booking globally for the service.
Assign eligible employees who can perform this service.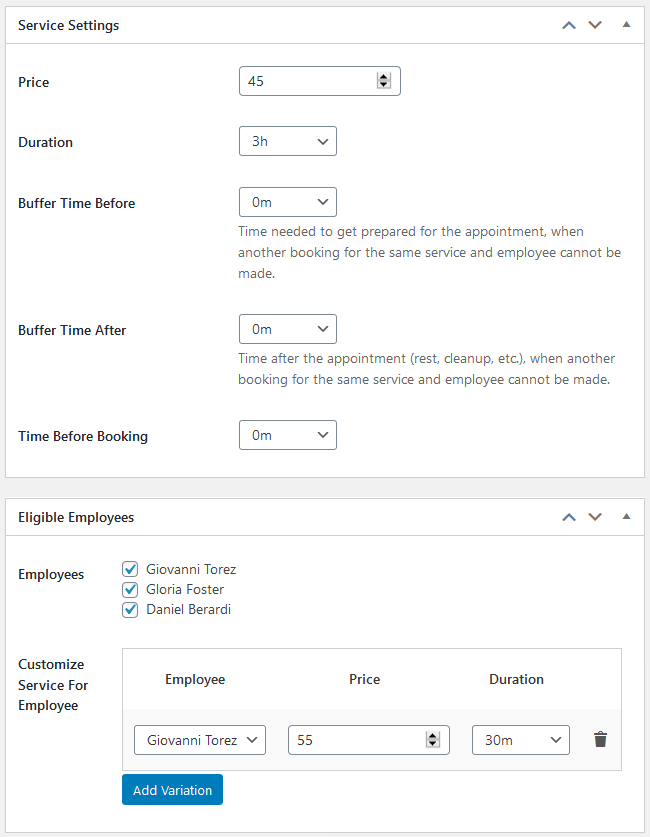 Moreover, you can change the service duration and its pricing based on who provides it: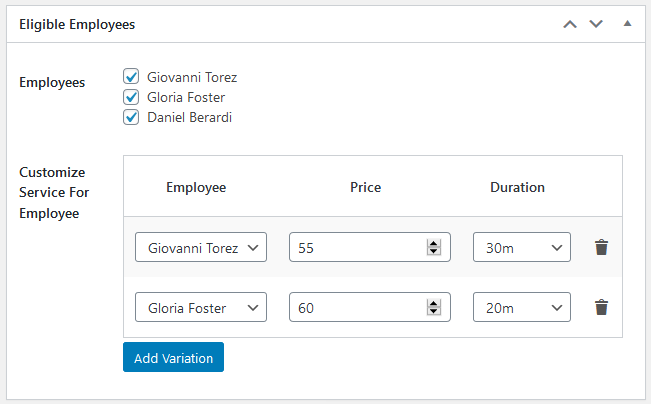 If you want to create a feature-rich service page, feel free to use any third-party builders or the default WordPress block editor. For example, we improved this default service page (online course) with the help of Elementor and its addon – Stratum widgets: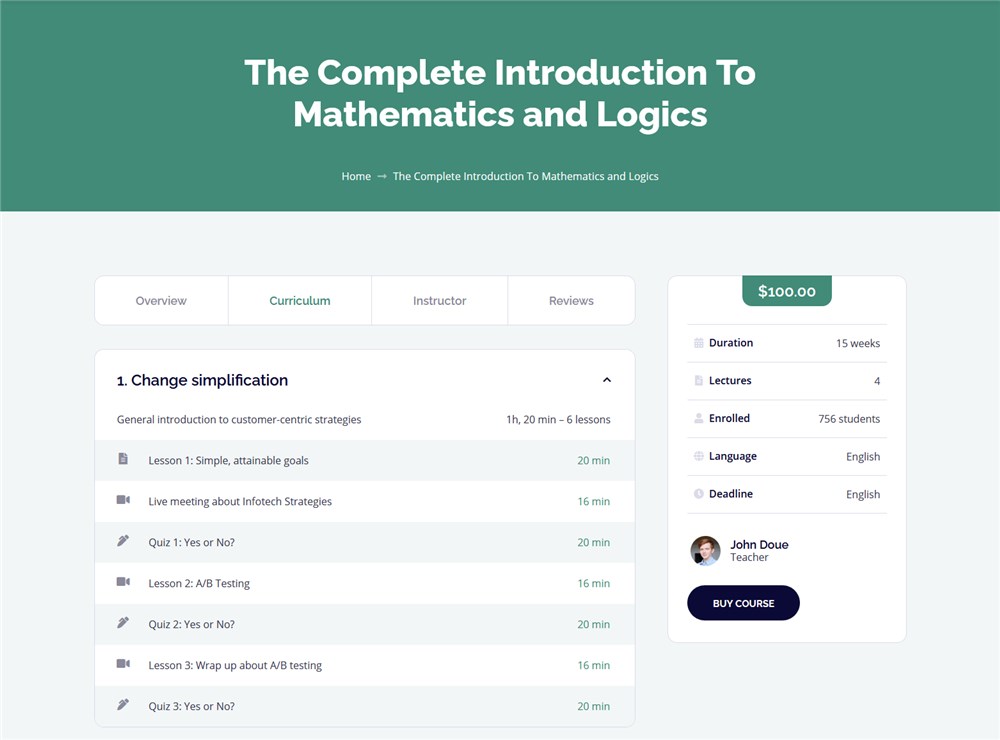 Similarly to how you worked with Employees showcase, you can create a list of services (course in our case) in any preferable way with the links to individual services: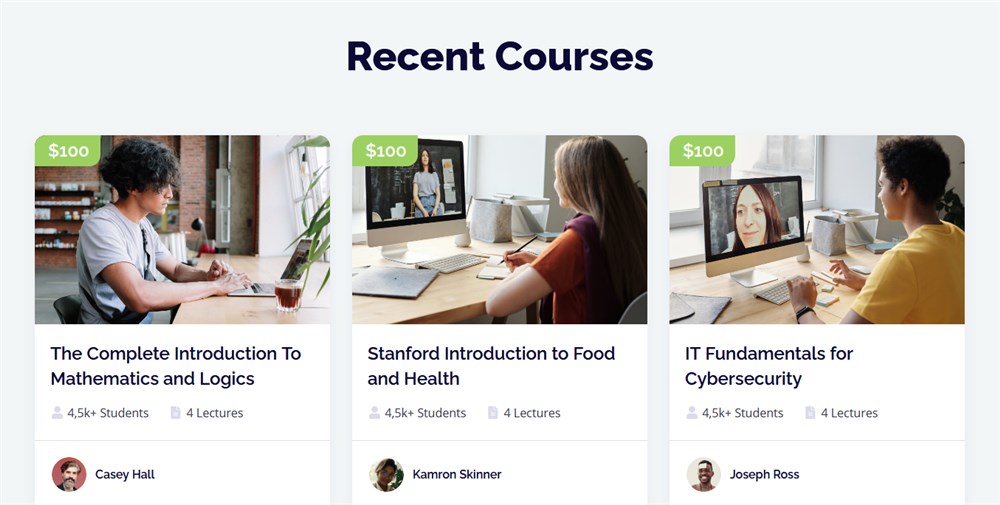 Service categories & tags
In the Service categories and tags menu, you can add categories that will simplify and speed up the search of a service via the booking wizard on your site.