Go to the settings menu to configure the following parameters: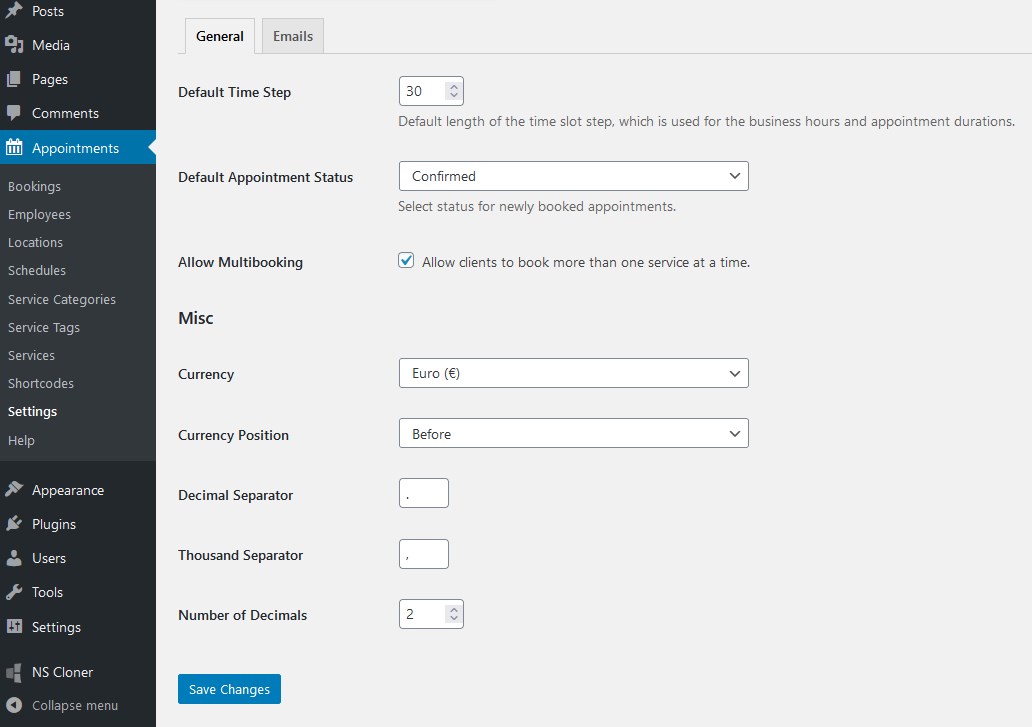 Default time step
A default time step is the bread and butter of the MotoPress WordPress Appointment Booking plugin. Your choice of the default time step directly depends on the duration of your appointments. For example, if you want to create an appointment that lasts 1 h and 10 m, you need to set the default time step to 10 minutes to be able to set this duration.
If there are no appointments or breaks/lunchtimes that last, for example, less than 30 minutes, it makes sense to set a default time step to 30 minutes. However, if you have appointments that last 1 h 40 m, again, a default time step of 10 m is required.
Depending on a time step, you'll see different time slots when setting appointment durations:
Default appointment status
This status applies to all newly created booking requests (you can later change the status manually for any chosen booking). If you need to confirm each booking submission manually as an administrator, set Pending; if bookings are approved automatically upon submission, set Confirmed.
Allow multibooking
Tick this box if you want to enable clients to add multiple services to cart during one booking procedure. Watch a video to see the multiservice booking feature in action:
Currency
Set the default currency and its settings – it'll be displayed on the individual service pages and at checkout.