Clients Can Book Multiple Services since Appointment Booking Plugin 1.4.0
The most significant WordPress Appointment Booking plugin improvement that was rolled out with version 1.4.0 is the multiservice booking feature.
Compared to other scheduler plugins for WordPress you might have encountered, this feature is rather unique – it's aimed at speeding up and simplifying the booking procedure of several services during one go for your clients.
We believe it will significantly improve the user experience of clients who need to book several services, the same or different, for different time slots.
For example, this will definitely benefit spa and wellness salons, hairdressing service providers and the like – when clients quite often need to order more than one treatment or service within one transaction.
As for other improvements that might be especially of interest to owners of non-English websites, we've added plugin translations to Italian, French, German and Spanish in addition to the default English language. The translations are available since version 1.4.1!
View the Appointment booking demo.
And now, let's take a closer look at the multiservice booking feature.
Thanks to it, your clients will book appointments much quicker since the process will look pretty much like adding products to cart on the e-commerce website.
How to start using the multiservice booking feature
First, make sure that your MotoPress Appointment Booking plugin is upgraded to version 1.4.0 or greater.
Then go to Appointments > Settings > General tab > tick the box that says Allow multibooking and save the changes.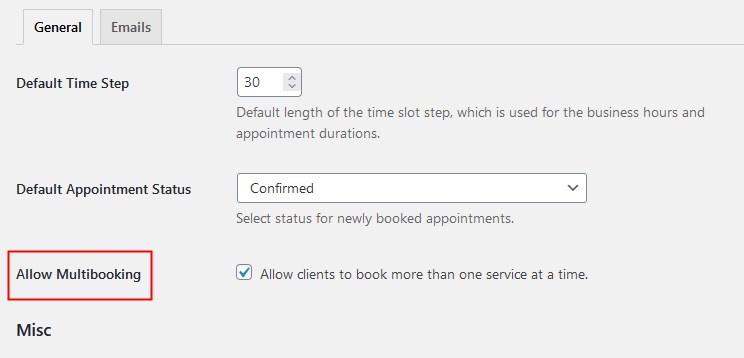 That's it! Now let's see how the service booking process changes for a client. Go to the booking wizard on your site to check it out.
Nothing changes for the step #1 and #2 – a client applies his preferences to choose a service and time&date. But instead of the final booking confirmation page, a client is prompted with the 'add more services' and 'checkout' options.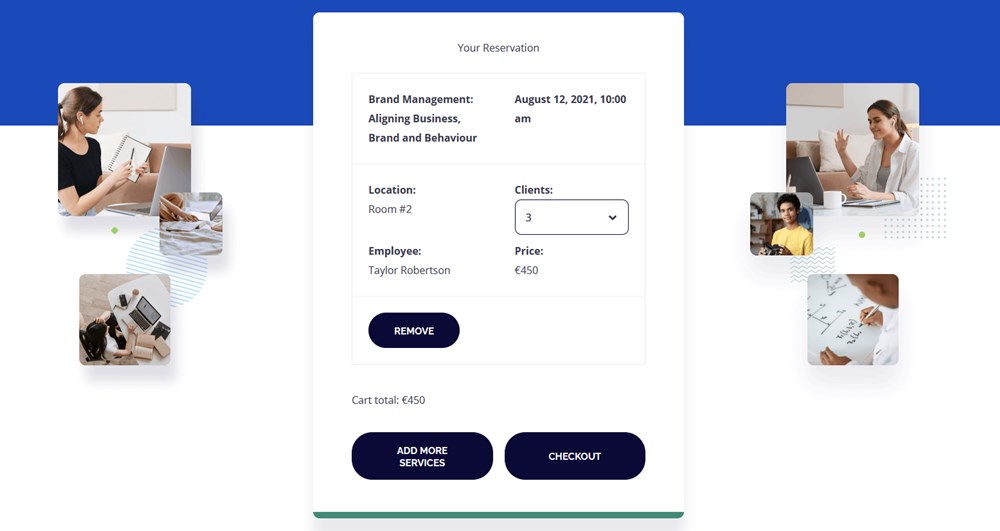 So that they can choose to add more services 'to cart' – and they will go through the same booking wizard steps to be able to choose the service/employee/time and date. Remember that you can rename the fields in the booking form.
After it's done, they see already two services added to cart: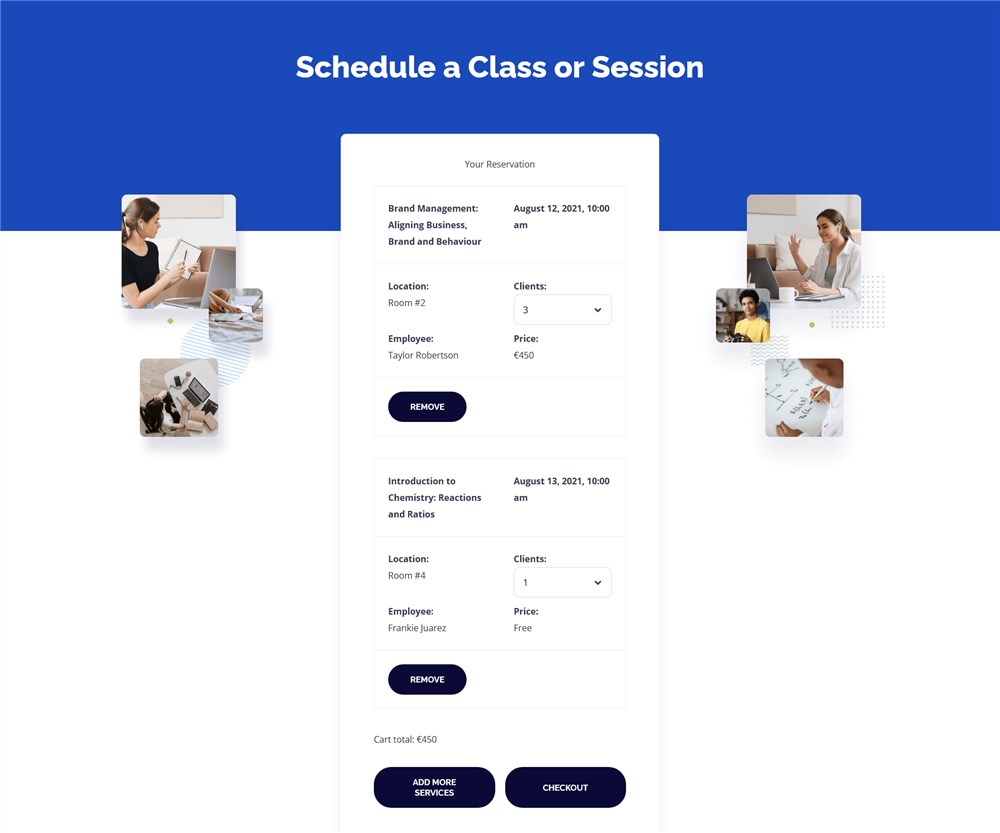 Also, we made it possible for clients to choose the number of people (if capacity limits are turned on in your plugin settings) for the appointment on this step: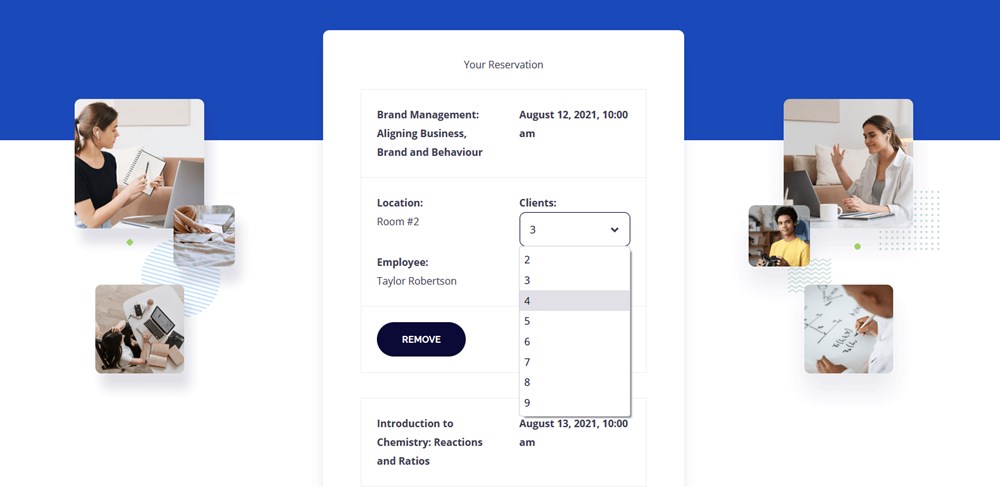 The price will be multiplied by the number of people chosen – again, if you turned this option on. Clients can choose the number of people for each service they're booking individually.
Just as on the e-store website, they can remove unneeded services, add more, or proceed to the final checkout page.
The checkout page is the same, the only difference is that the price breakdown table that shows pricing details of each service added to cart: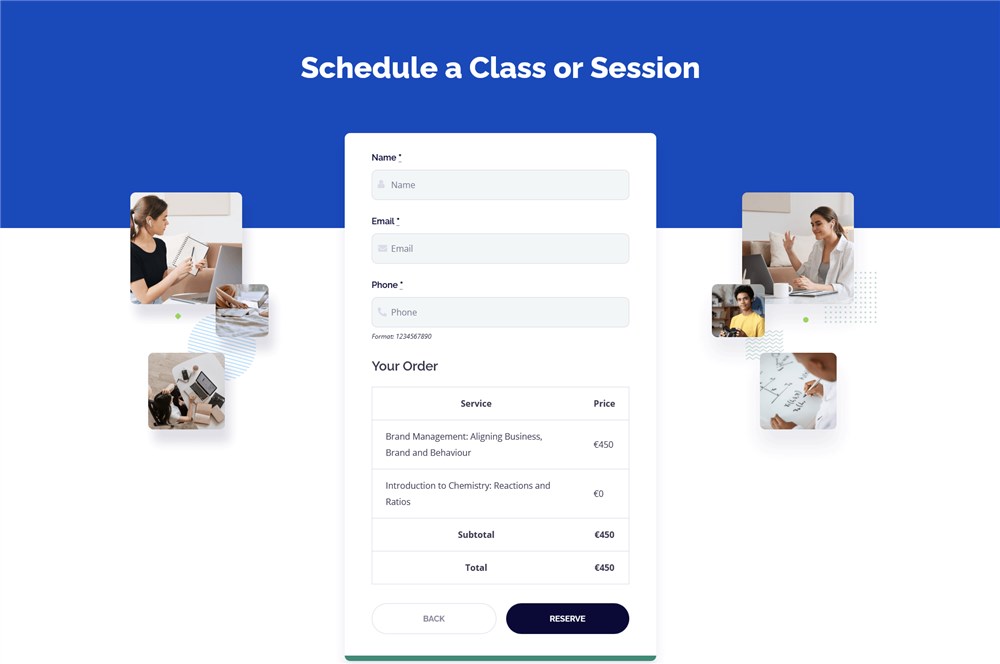 Also note that in order to support multiservice bookings, we've updated default email templates – there is now a general phrase "Here is information on your scheduled appointments' with all the booked services below.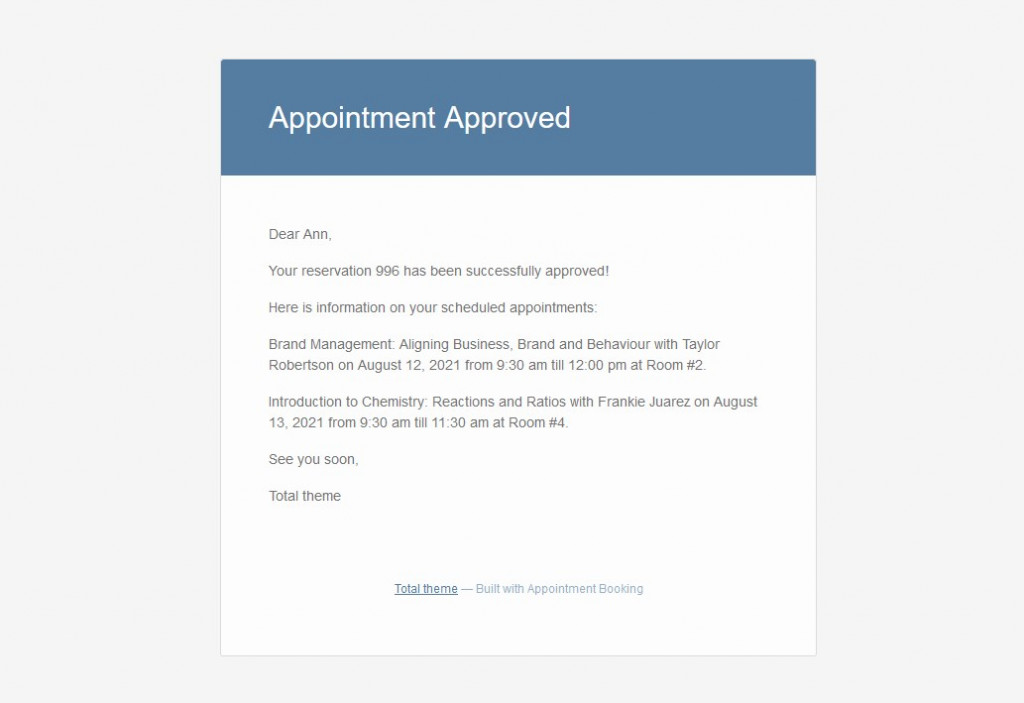 Make sure to update the templates if needed via Appointments > Settings > Emails tab. Both client and admin emails contain this "reservation details" global tag: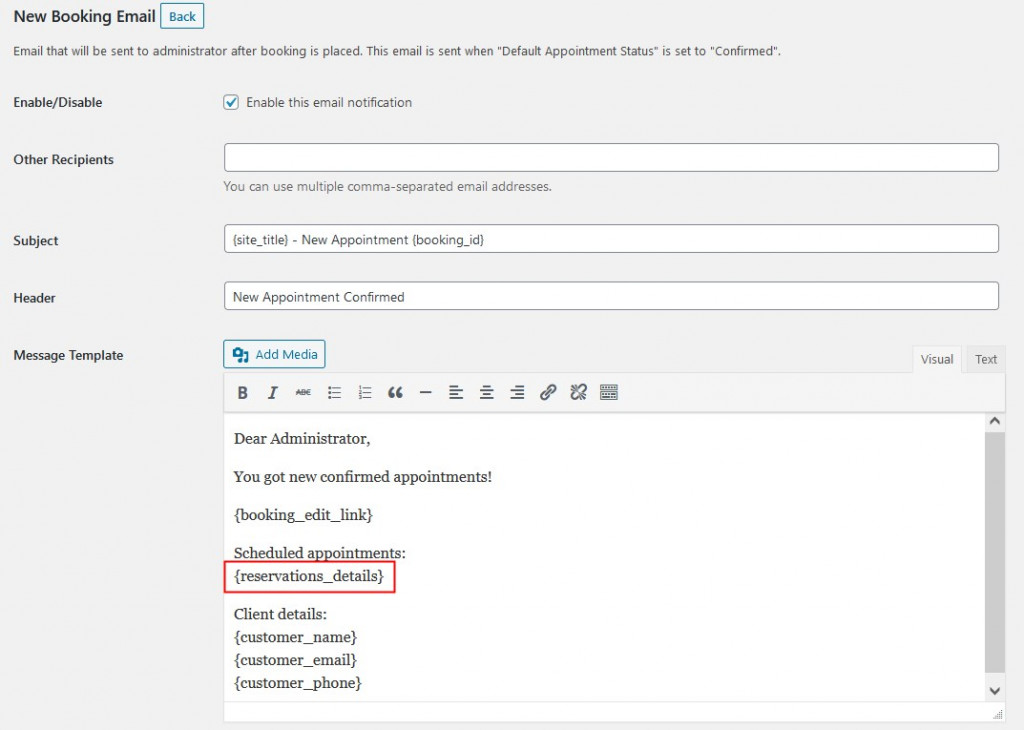 In real emails it automatically gets replaced with the data you specified in template parts:

So make sure to update template parts and email templates if you want to customize them further.
This way your clients can easily book numerous different services, classes, appointments and the rest during just one transaction, eliminating the need to go though the same submission process repeatedly. Update to the WordPress Appointment Booking plugin 1.4.0 or greater to get the latest improvements!