Customer Stories: Bright Property Management, Multiple Property Owner from Spain
Andy Ward, Spain, helps his friend to manage a portfolio of properties on the Costa del Sol via the Bright Property Management website.
Being at the intersection of technology and business, Andy shares a very interesting perspective on vacation rental websites and how they help manage real businesses.
They operate multiple amazing vacation rentals, such as villas, townhouses, penthouses, apartments and others using the MotoPress Hotel Booking plugin for WordPress bridged to AirBNB, HomeAway and other OTAs.
They use the Villagio theme for accepting direct bookings, which is designed specifically for a directory of multiple properties.
Background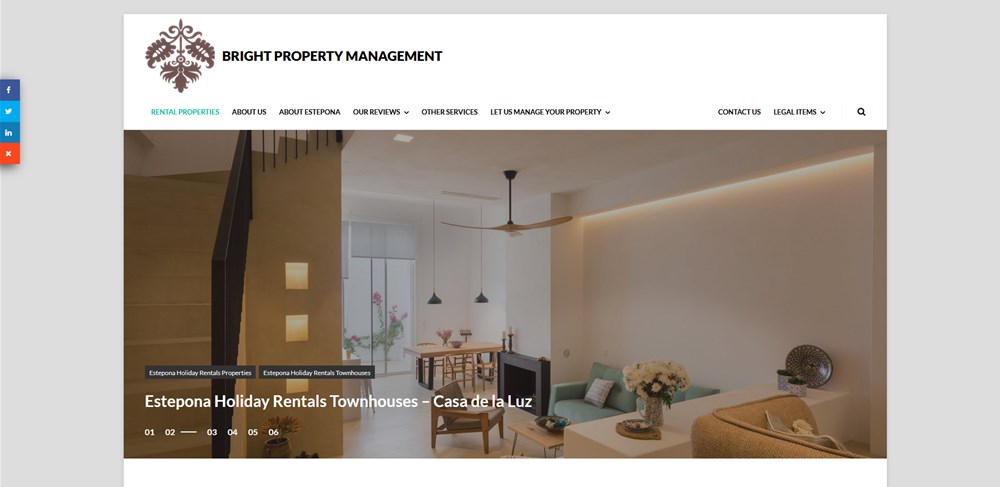 Here is what Andy has to tell about the friend's business:
"Her business is twofold. One part is to manage the property on behalf of a client and this just involves security, maintenance, key holding, dealing with emergencies and the like.
The second part is more where the package of plugins assists as this is a property rental business. Some (not all) of the properties that she manages, the owners wish to rent out to holiday makers usually for short stays.
I looked round for potential solutions and whilst the MotoPress Hotel Booking plugin fit isn't perfect, it is a decent fit and workable. The main difference is that I only have one Accommodation per Type and all the Accommodations are in disparate locations.
As for the when, we are now in our third year of using MotoPress Hotel Booking, having started in 2018. The business was up for several years prior to this using AirBNB, HomeAway and others. These are still used and the iCal link is very important to us."
They used custom software for accepting direct bookings before
Andy told us that the business was always into direct bookings:
"In a previous life I wrote a booking system in PHP/MySQL for an organization that allowed them to hire their facilities. This is very different."
What the process of setting up the Bright Property Management website looked like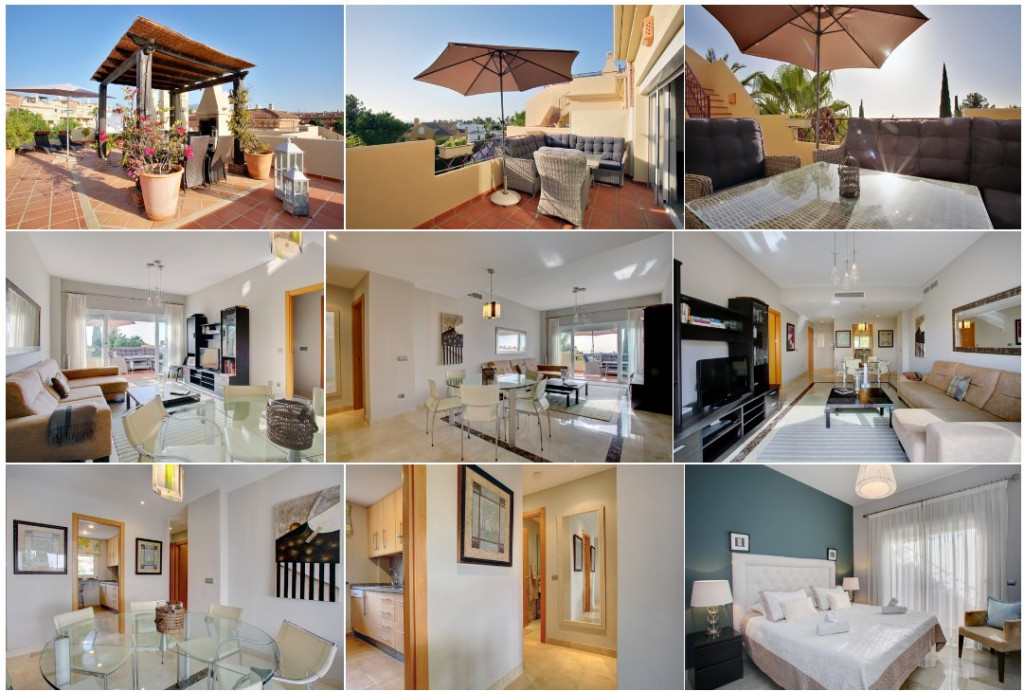 Even non-tech people can set up a property rental website with WordPress and MotoPress.
How time-consuming the process is directly depends on the number of properties you add and the complexity of booking rules, rates, confirmation modes and other parameters you want to define. Here is how it looked for the Bright Property Management website:
"Well, I always knew that I would have to build something within the WP ecosystem and so I looked for a plugin for this. There were a few that I looked at (can't remember what as they didn't impress) but the MotoPress Hotel Booking plugin seemed a decent fit.
So, I set it up and with the help (at that time) of an incredibly patient Stacy (MP) who demonstrated an incredible knowledge of the package and guided me through the options.
I (as a back end person!) was impressed (perhaps easily – I'll leave the designers to comment further!) with the slick-looking front end as much as the usable back end.
My friend LOVES the consolidated booking calendar and the links with AirBNB, HomeAway and others and that was her NUMBER 1 MANDATORY requirement. So – a tick there!"
Andy also said he found the plugin really helpful for the rental part of the business, but he wished the plugin could also support the property management business needs (the latter are usually solved by the real estate and property management plugins).
How they manage incoming bookings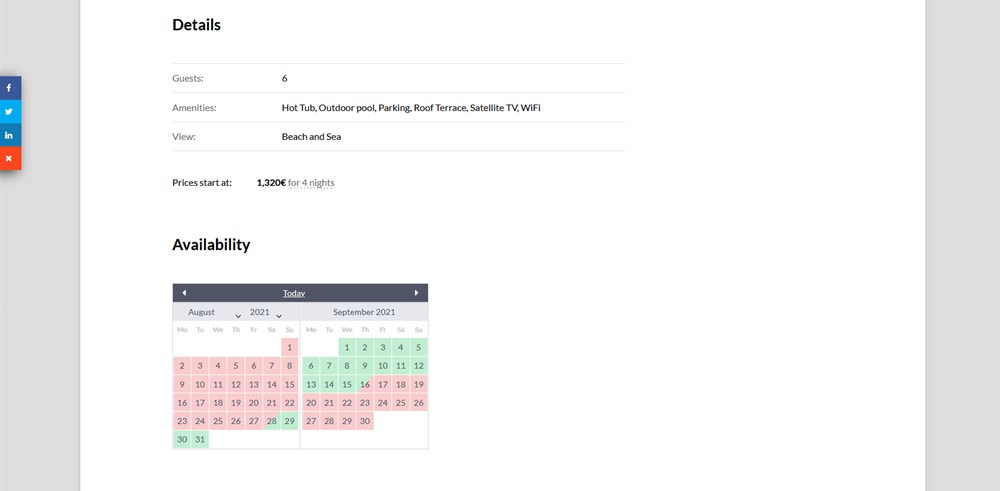 The MotoPress Hotel Booking plugin for WordPress allows you to accept and confirm bookings in multiple different ways – either manually by the admin/client, or by payment. Andy says their team is currently processing booking manually:
"We accept online reservations but always manual confirmation by the Admin. I won't say why here but that is the way she wishes to work. As a result of this, we don't use the Checkout bits or some of the payment options. I would prefer to integrate some of the invoicing within the package but she is less keen currently."
Before direct bookings they were getting reservations from OTAs on their WordPress site. They work with AirBNB and HomeAway, and also want to use more platforms, such as Booking.com and Expedia. They got the first direct booking in August 2018 via the site:
"Many earlier bookings through AirBNB etc. I guess that I just felt pleased that the whole thing worked as she wanted it to and that the effort in getting it together was appreciated."
Andy also states that:
"The MotoPress Hotel Booking plugin allows us to manage the bookings centrally and to acquire new properties and load them simply and present a common interface for differing types of properties."
Favorite features of Hotel Booking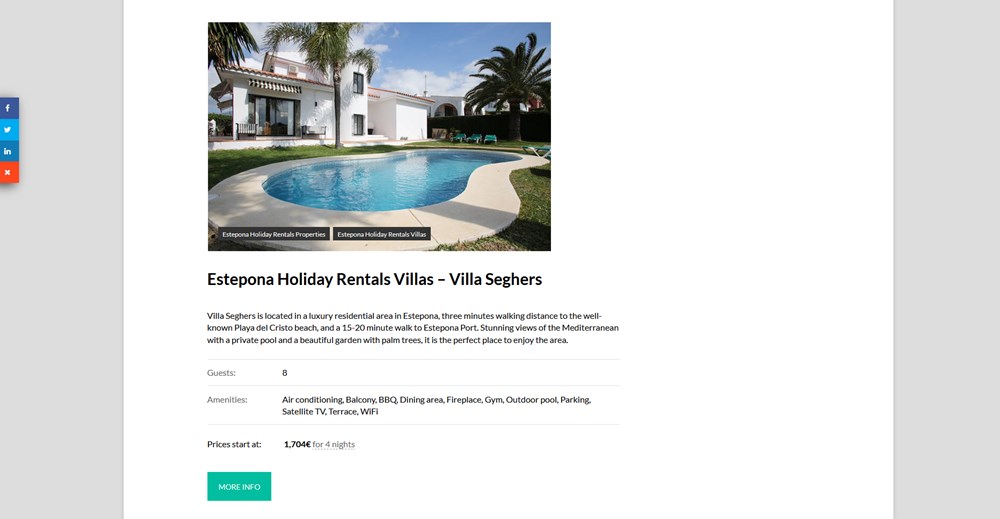 "If I asked my user she would immediately say the central booking calendar. That is her bible and daily task sheet. For me, it is more difficult but I like the way that there are additional plugins to deal with specific problems but build on the original ecosystem. This is a decent design and allows more optional plugins to be created for more specialised needs."
The most important thing for maximizing profits of a vacation rental website
"Bookings!
A website and system can only do so much. My user makes herself available to clients to answer calls and needs and that is equally important. That being said, a decent, clear layout with images and videos. Good search facilities and a simple booking process.
Always ask how you can reduce the clicks. When it first came out there were a few extra, unnecessary clicks but these seem to have been addressed. At least on part."
They get many bookings – both direct and sourced from external platforms. They also incorporated property reviews from different sites to win the trust of travelers:

Recommendations for anyone starting out in the vacation rental industry
We couldn't agree more on what Andy recommended:
"This is difficult for me to say as I am not in the business. I am just in the IT business. Well, I was! But, listening to my friend it is really about service. If you can go to pretty much identical places at the same price then you will pick the one where the service is better. Having the site (and me?) gives her more time to concentrate on HER business and HER skills with people.
The site (and my input is very little compared with the packages) allows her to have her central booking system and reference area safe and she can get on with running the business."