Customer Stories: "We Received Our First Direct Bookings within Days of the Website Going Live"
At ThamesView Camping, located at East Tilbury Village, Essex, there are 25 camping pitches that accept caravans, motor homes, camper vans and tents.
Vince Turner shares some background of their camping business:
"We are a greener camping club site located on the river Thames. We opened as soon as the pandemic restrictions lifted for the hospitality industry May 2021. We have bell tents for hire that are kitted out with beds, furniture, fire pits and picnic benches."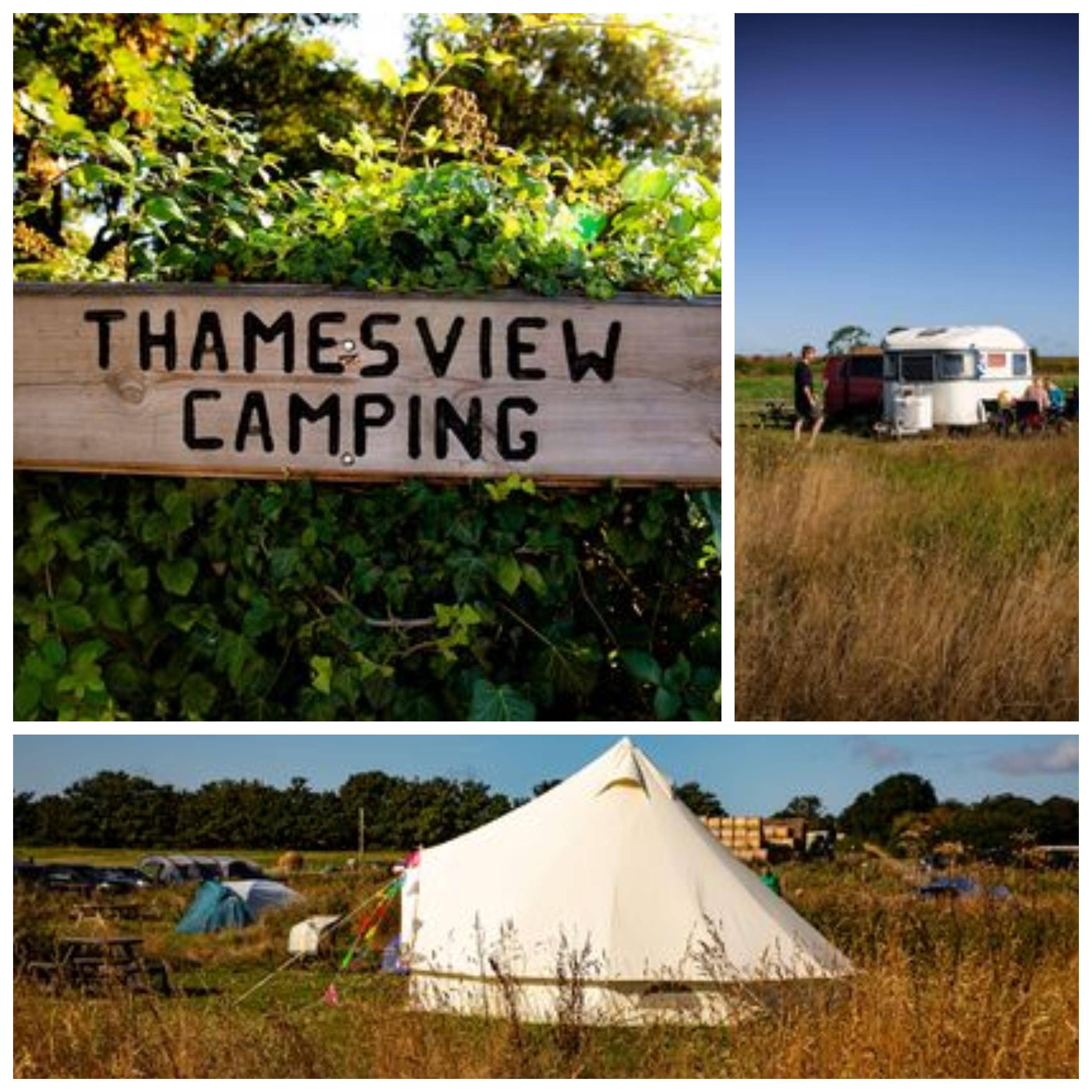 Their website that you can visit at Thames-View-Camping, is full of various information about camping activities, reviews, club benefits, and more. You can discover multiple interactive maps, videos, timelines and other essential information about the camping offerings.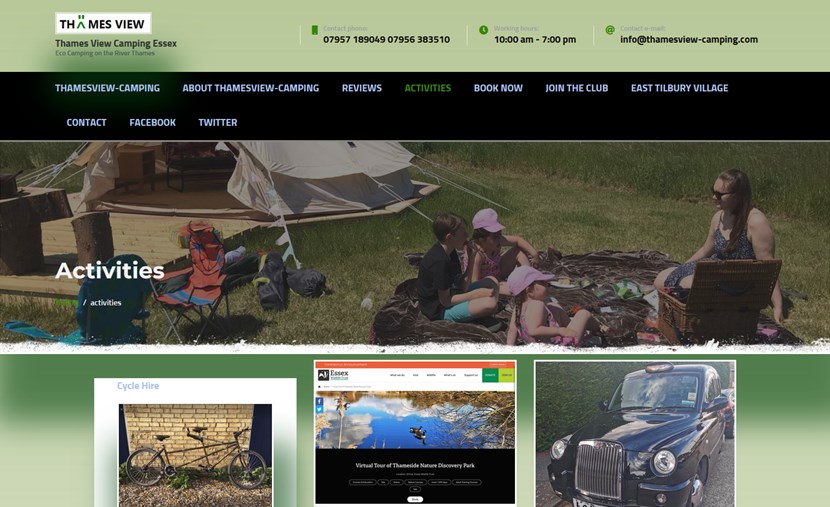 In this customer story, we're sharing more interesting technical details of how their website works, business routines, and the way they receive direct camping reservations on their site.
Vince continues that they have not used any online booking systems before, although he has built a number of other websites in different industries.
As the design basis, the website uses the Campterra theme, and for automated campsite reservations, the MotoPress Hotel Booking plugin.
"We set the website up using the Camptera theme from MotoPress. We purchased the lifetime membership to allow us to keep the website up to date and current."
The major benefit of a lifetime membership MotoPress package are 1) you get immediate access to all (dozens of!) MotoPress plugins and themes, 2) you can use these products on any number of websites, and 3) you pay just once. So it's no wonder that many property owners choose this option as a more money-saving solution for the long run.
Vince describes the whole process of working with the solution by MotoPress as follows:
"By using MotoPress to build our website the professional theme and relevant plugins made the whole process a breeze. We just had to customize the theme to our preference using our text and our pictures etc. A very easy theme to use and build on. We have had an error with the WooCommerce payment plugin after an update to the theme but MotoPress help agent David basically stayed on live chat most of the day until it was rectified. Cant ask more than that."
The booking form on the website is customized to include a unit type selection, with the 'adults' and 'children' fields hidden. The Hotel Booking plugin customers can edit the form by adding any filter fields to it, such as 'location', 'unit type', 'pet friendly', 'amenities', etc.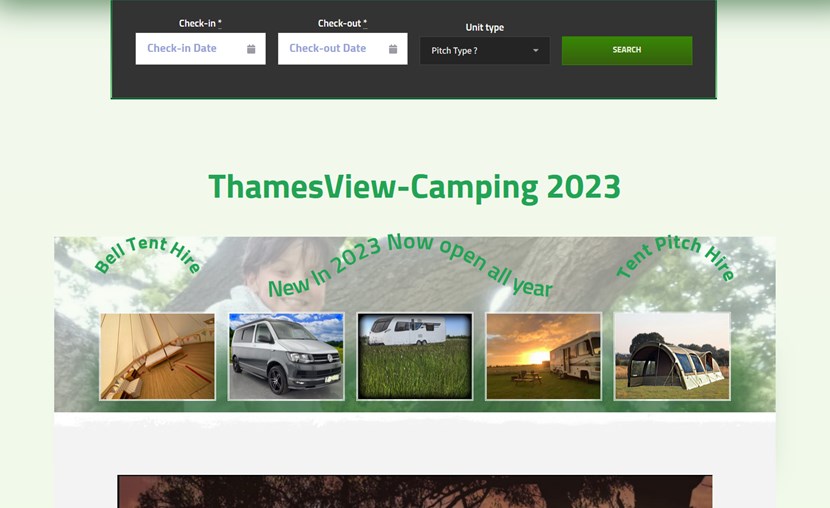 Relying on direct bookings via the dedicated website, ThamesView Camping team also adds bookings manually as well as accepts bookings via third-party websites.
"Our website accepts automatic online reservations as well as manual booking taken by phone. It also links to 3rd party online travel agents using ical and bookings are uploaded via their websites.''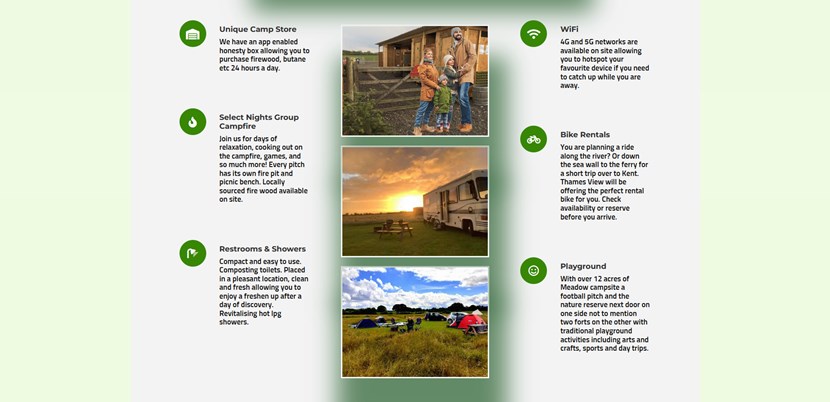 We further asked if the Hotel Booking plugin suitable as a channel manager for them:
"As above we sync with third party online travel agents using the Hotel Booking plugin. Very easy to set up and works without a problem."
There are commonly essential features in the software for any type of rental business, at the same time some prioritize one tools more than others. Vince says that, among other things, for the ThamesView Camping, they find the payment reminder feature and other options indispensable:
"Some of our favorite features with the Hotel Booking plugin are, the payment reminder which we have set to send a payment reminder 30 days prior to arrival date for holidays booked months. Also the booking confirmation automatically sent to guests when booking is confirmed. The ability for customers to pay in multi currency including bank transfer. We also make use of the add on choices for people to hire and buy products we offer such as fishing gear when making their reservation."
In our short interviews with Hotel Booking customers, we never lose a chance to ask if they have any life-hacks or tactics for maximizing profits from their property booking website. Answering this question, Vince emphasizes user experiences on the website:
"The most important thing for maximizing profits on our website is ease of quick simple booking. If customers find the process difficult or long they will abandon the page and may use a third party to book which costs a commission usually 15% or even worse – book somewhere else."
Above all, we are happy to learn from Vince that the things are going pretty well with the bookings flow:
'We received our first direct bookings within days of the website going live. And now receive an average of 10 new reservations a day, more in peak seasons."
With all that in mind, Vince says his experience with MotoPress makes him pretty sure in the prosperity of his business and sincere in his recommendation:
"To anyone starting out in the vacation rental industry you won't go far wrong using MotoPress and their Hotel booking plugin. I haven't used others myself but we do here all the horror stories on our club group page with other owners using systems like Bedful and pay as you go third party booking agents."