Add a Percentage Fee to the Accommodation Cost since Hotel Booking 4.4.2
In this quick MotoPress Hotel Booking plugin update post, we're looking at the new feature we've added since version 4.4.2. It's the new fee type in the percentage value, which you can set to be applied to the calculated accommodation rental cost.
You can find it via Bookings > Taxes & fees menu > Fees > Add New.
Basically, this new fee type allows you to set how much extra you will charge your guests based on the accommodation rate summed up for the stay-in period.
It's simple as that, you need to set a title of a new fee and choose the percentage type. But you can't diversify it for children and adults.

Remember that you can also choose to include the fee cost to the accommodation rate shown on the website by checking the Include box.
Also, thanks to the hotel booking percentage fee option you can apply different fees based on properties.
It's important to understand that this fee will be applied to the accommodation cost itself, excluding services or other taxes and fees.
Save the changes once you add new fees.
On the checkout page, clients will see the total charges applied to the booking.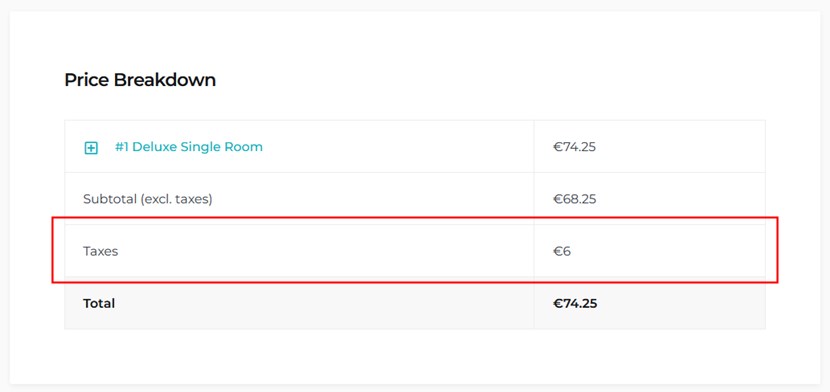 To see all of them in detail, it's enough to open the table. The fee you applied in percentage will be automatically calculated based on the property price for the chosen stay-in period.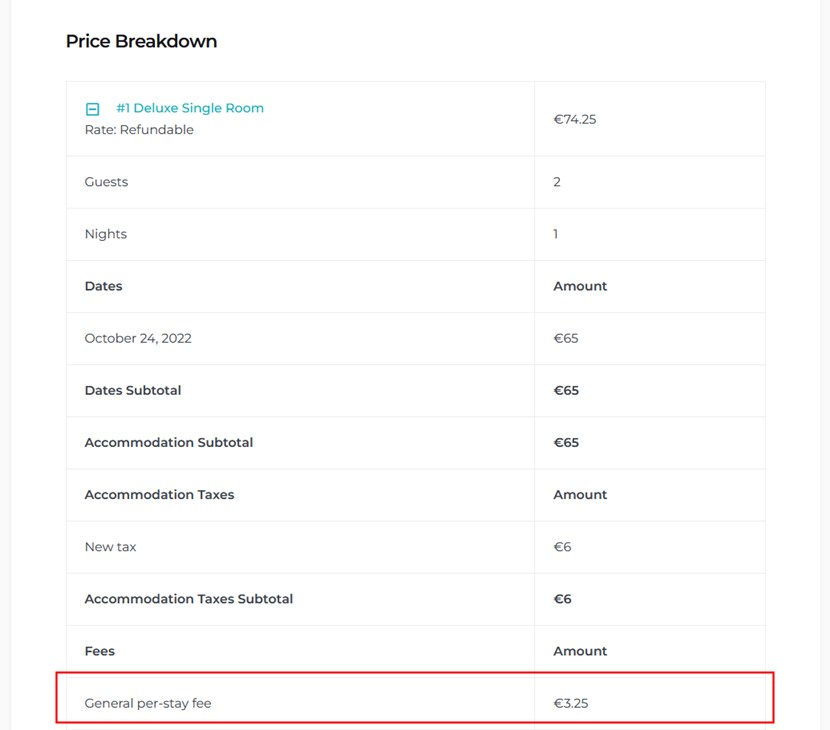 And that's all for now with the Hotel Booking percentage fee news! We also have more ideas in the pipeline as for integrating more flexibility to this feature.
In addition to that, we also made a lot of fixes in the REST API, as well as did some necessary compatibility improvements and more things to help you get the best out of our solution for rental properties. Let us know if you had a chance to try the new feature out!