Display Taxes & Fees in the Property Rate since Hotel Booking 3.9.8
Since the MotoPress Hotel Booking plugin for WordPress version 3.9.8, you can opt for displaying the property rate on the website with the tax and fee charges included.
Given the variety of legal rules across countries as well as your preferences, we now give you more control over how you can inform your prospects about tax and fee charges included into the base property rate.
WordPress hotel booking plugin demo
Before the update, if you added any tax or fee charges, they were simply included into the price breakdown table at checkout, which means travelers were presented with a higher price than they initially expected on the final step of their booking.
Although this is a rather widespread model, that might have led some travelers to a sort of psychological discomfort caused by hidden fees.
Upgrading to the latest version of Hotel Booking, you can avoid this by including all or chosen accommodation tax and fee charges in the price displayed on the site.
To do this, go to the same menu where you normally add taxes and fees: Bookings > Taxes & Fees.
Here you can notice a new option in the table: Include.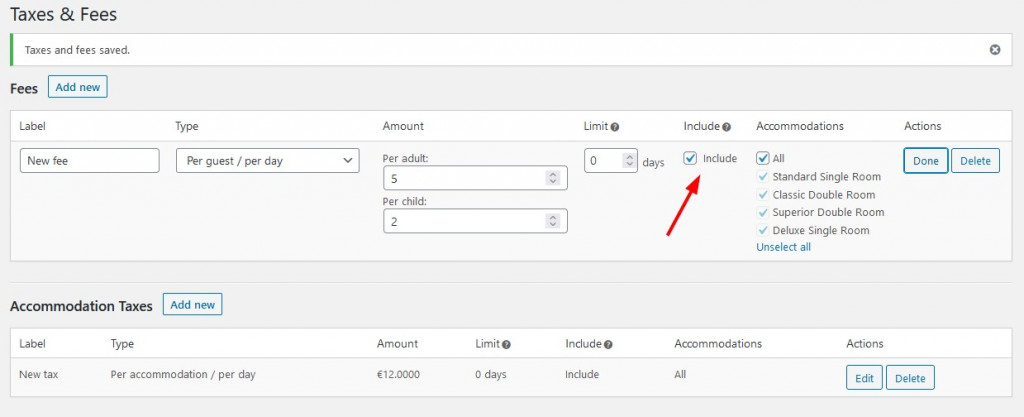 Hover your mouse over it and you'll see a tooltip that says "Show accommodation rate with this charge included"

Note: this applies only to accommodation, not service, taxes and fees.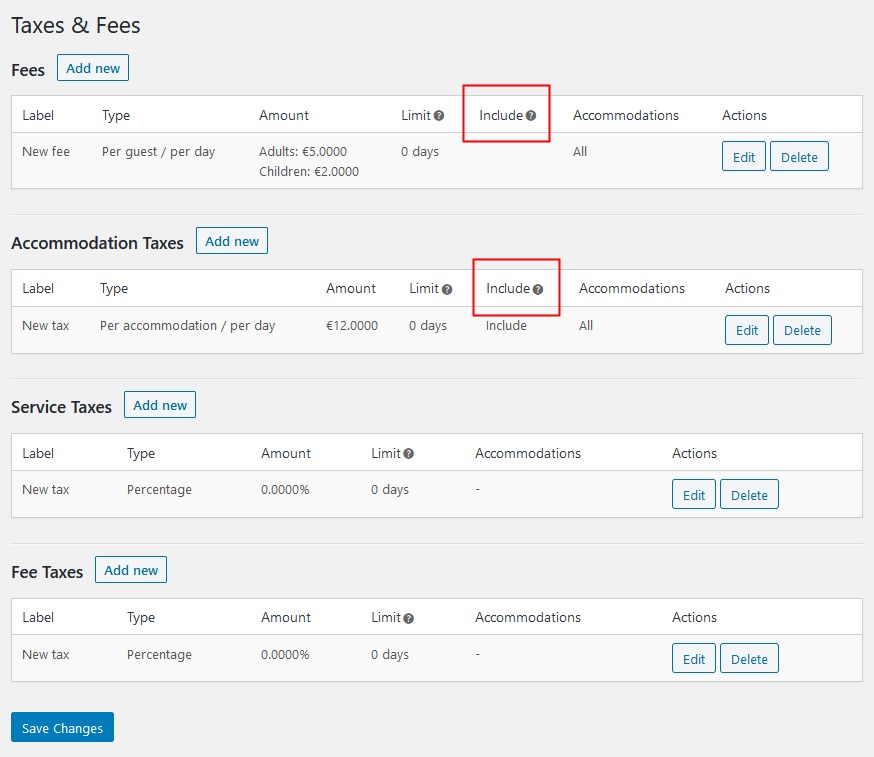 If the "Include" box is unticked, here is how travelers will see the accommodation rate on the website: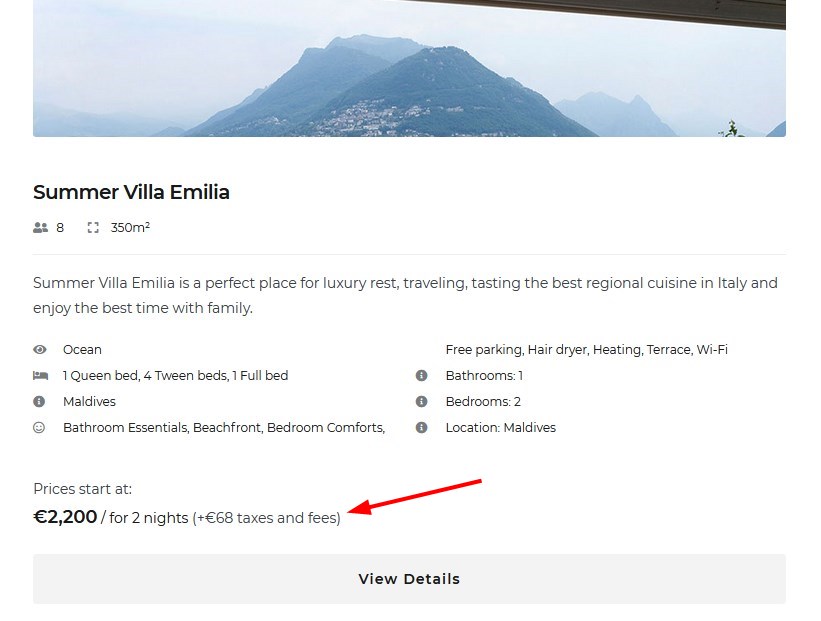 This gives travelers the understanding that they must expect more fees at checkout – and they are already ready for them! They'll see a detailed list of charges in the price breakdown table on the checkout page.

If you tick the "Include" box, a guest will see a daily rate with all the daily charges included.
The price displayed will depend on whether a traveler specified their arrival and departure dates and the number of guests – so that per-guest and per-day charges can be included, too. So the sum calculated is based on the guest's search parameters:

Please note that if a guest didn't specify their search parameters, such as arrival and departure dates and the number of guests, they will only see a text notification: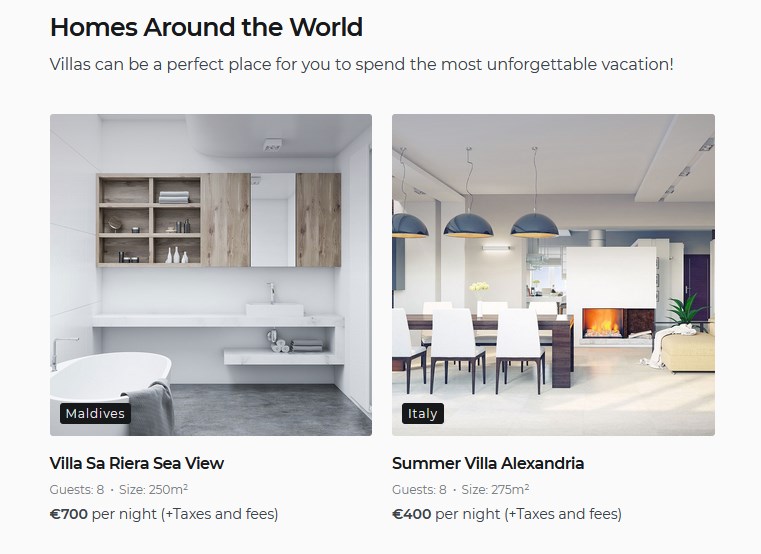 The search results page will also take this information, whether extra charges included or not, into account. For example: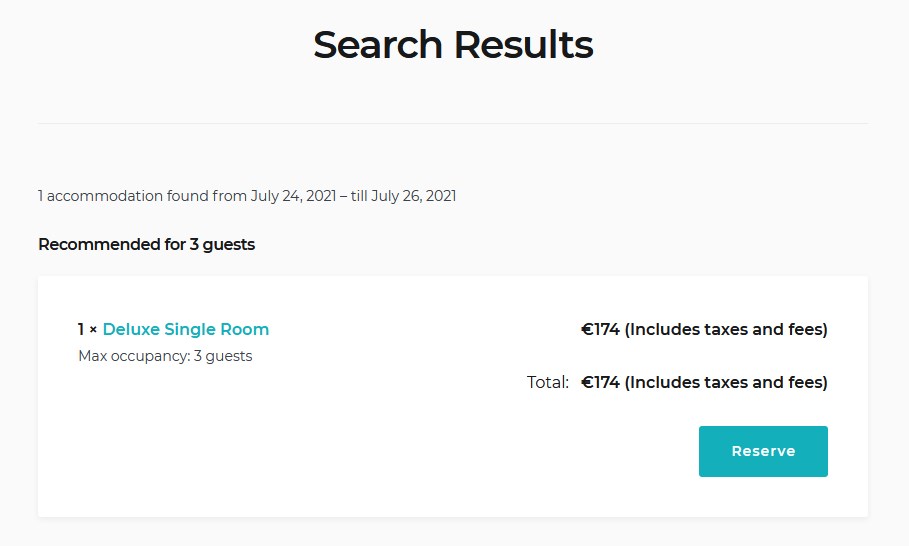 Or if the extra charges are not included into the base property rate: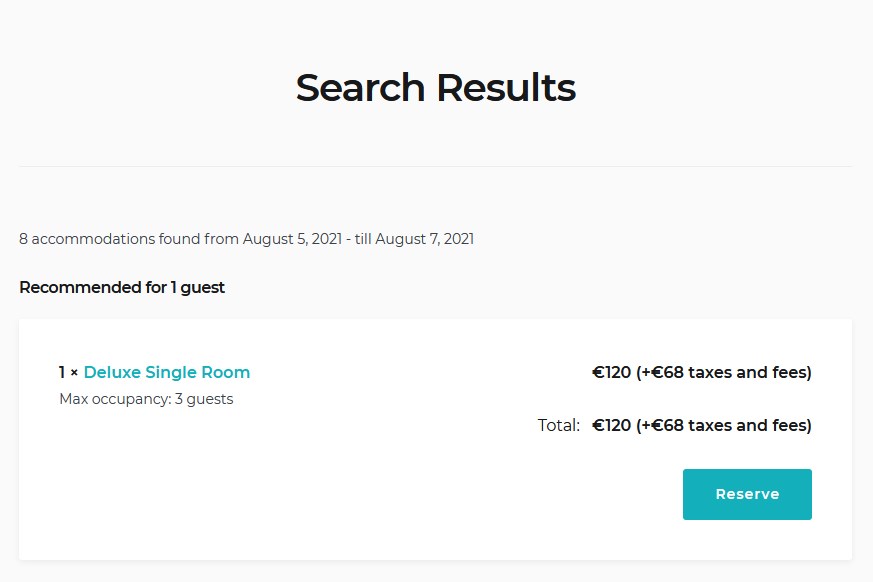 If there are too complex search conditions, for example, if a guest is looking for a property for a lot of people, the search results might only notify that there are some extra charges to expect, without the exact sum: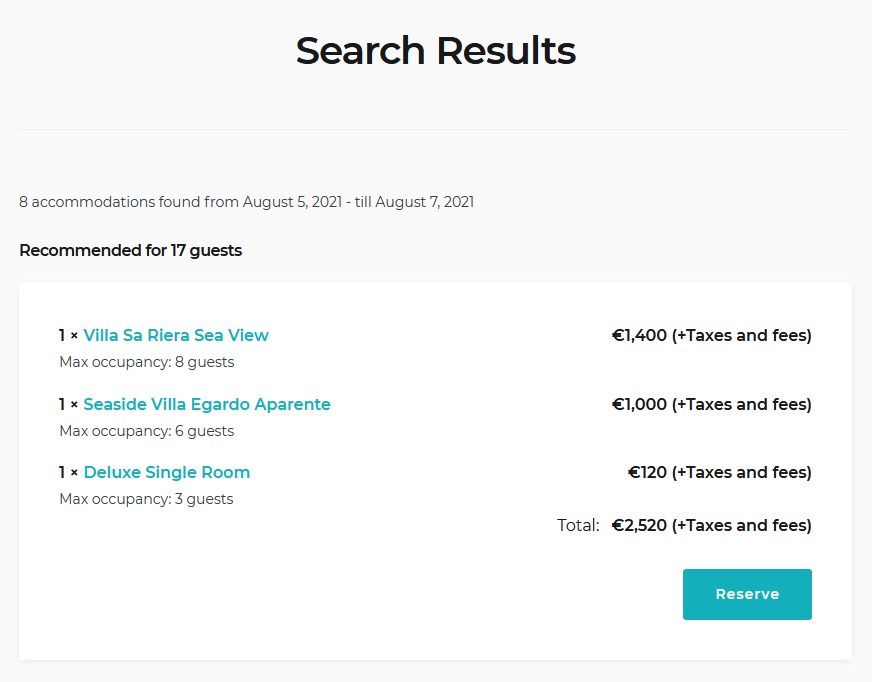 If you don't impose any taxes or fees, the base property rate will be displayed as before, without any extra information: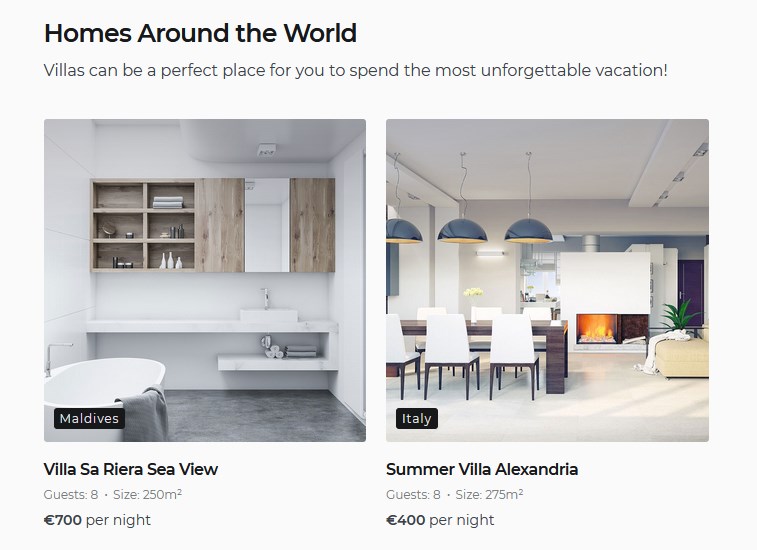 It's a very simple yet significant Hotel Booking plugin update. It'll help you make travelers better informed of the actual price they'll need to pay. What's more, it helps you avoid any sort of misleads or hidden fees reaction from your travelers and essentially improve the pre-arrival experience of your guests.