Hotel Booking 3.9.3: Add Booking Notes & Resend Confirmation Emails
In the latest version 3.9.3 of the MotoPress Hotel Booking plugin for WordPress, we've added a few more awesome features to help you improve and centralize communication with the staff members on individual bookings and perform some routine tasks quicker.
Let's see how it works in your plugin dashboard!

Resend booking confirmation emails
There are cases when automatic email notifications associated with the confirmed bookings go to spam or fail to be delivered to the guest's address for different reasons.
With the new Hotel Booking plugin feature, you'll have a chance to quicker and easier deal with this issue by resending an approved booking email in one click for the needed booking.
To do this, just find the needed booking in the list of Bookings (All Bookings), open it and go to the menu bar to the right.
There you'll see the "Resend email" menu. By clicking on the "Resend email" button, the regular confirmed booking email will be sent one more time to the guest's email address.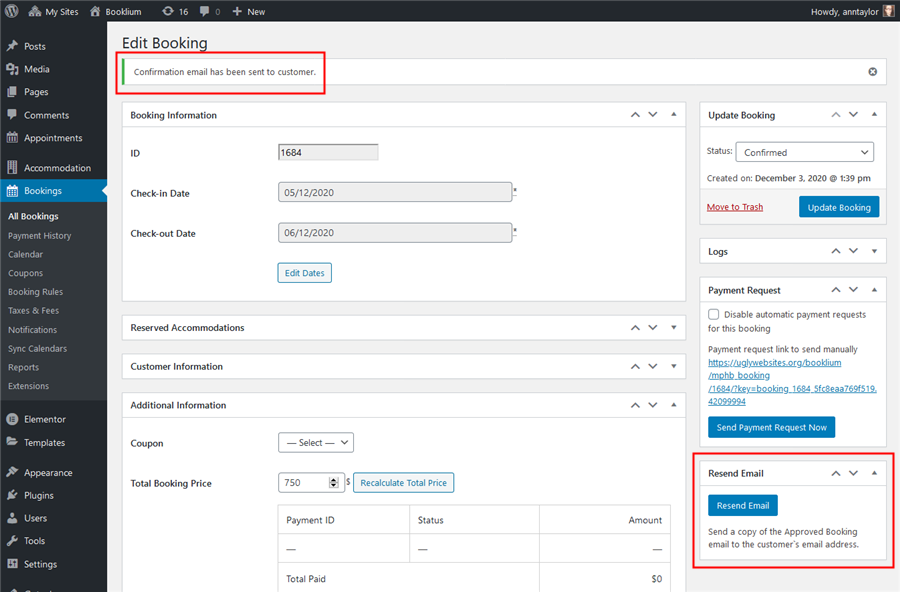 Once clicked, you'll see the "Confirmation email has been sent to customer" notification.
Please note: The email can be resent even for the past bookings. Also, you can resend this email as many times as needed.
Add internal booking notes to the staff members
In the same individual booking menu, you can notice one more new menu: "Notes".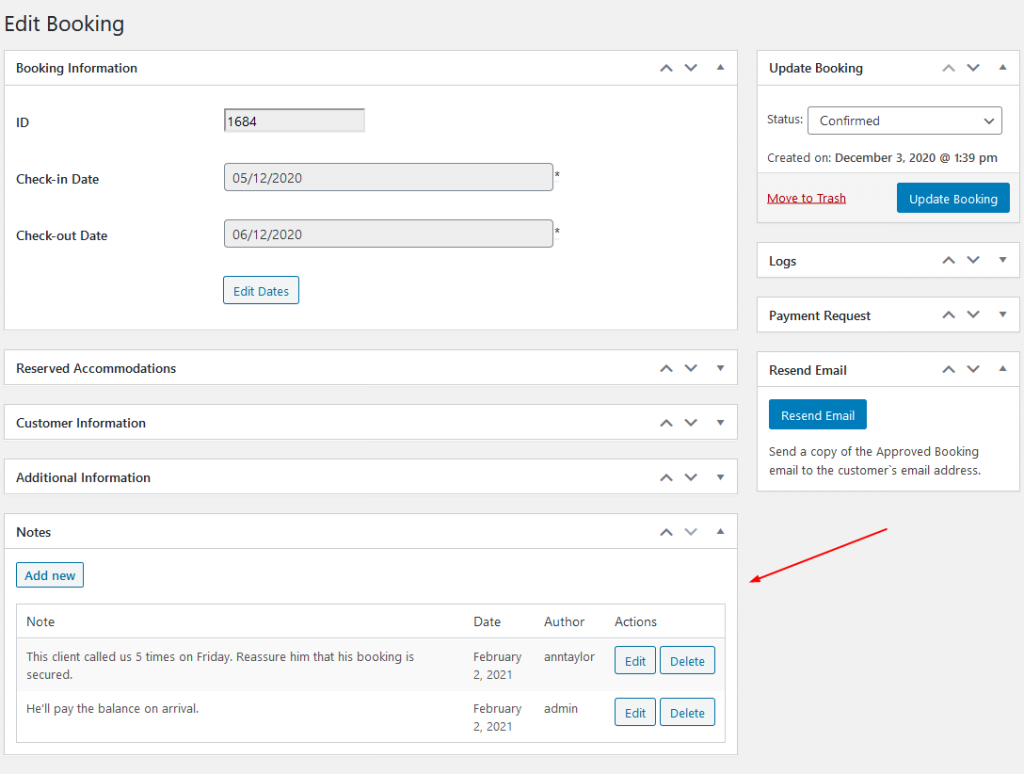 Here, the website admin and the staff members who have access to your bookings (WP Dashboard > Users) can leave any notes about the booking or client.
No matter who leaves a note (notice the 'Author' column), it'll be visible to all those staff members who have access to the bookings.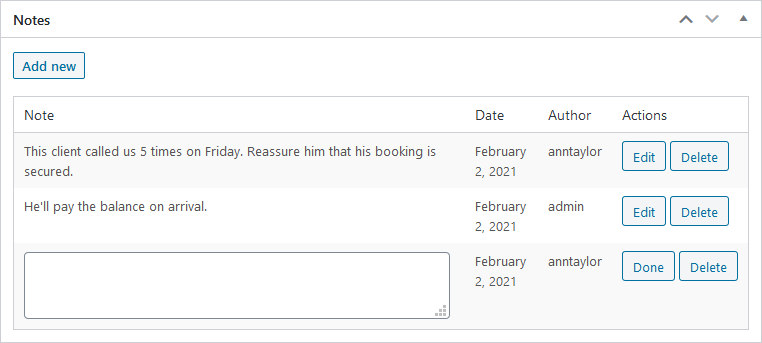 Everyone can see who and when left the note. Once you've added a note, don't forget to click on the "Update booking" button, otherwise, your notes won't be saved!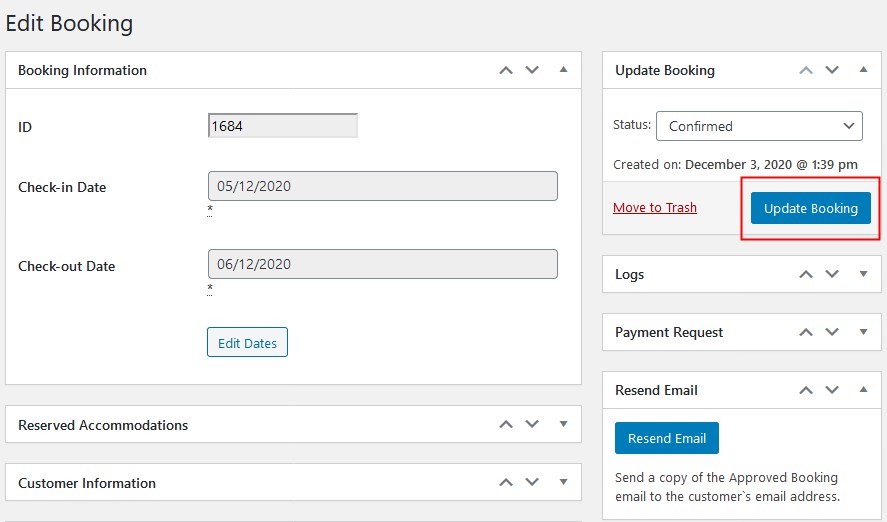 Hotel Booking bug fixes
As for the other updates, our developers also fixed the issues related to the automatic site language switch to the default plugin language that was occurring when clients were clicking on the booking confirmation links. We also fixed the issue with the canceled bookings that didn't send any records during the iCal synchronization – now all past bookings are checked no matter whether there are any new records/events in the calendar.
Update to Hotel Booking 3.9.3 to start using new features today! If you still have any questions or ideas, feel free to leave a comment.