Display Prices in the Availability Calendar since Hotel Booking 4.4.3
At the time of writing this, the latest version of Hotel Booking is 4.5.1, but in this post, we'll be talking about the changes rolled out in an earlier version 4.4.3.
The latter had delivered a significant, often requested update, while after it there were rather minor fixes and improvements.
So, without any further ado, let's talk about this much anticipated yet very easily configurable update on your WordPress site.
It allows you to display per-night prices in the availability calendar for every property, thus making it easy for guests to see changes in prices during months, seasons or even the entire year.
This awesome feature is aimed at helping you build a more transparent relationship with your customers since the latter receive more freedom to choose the best options for their stay.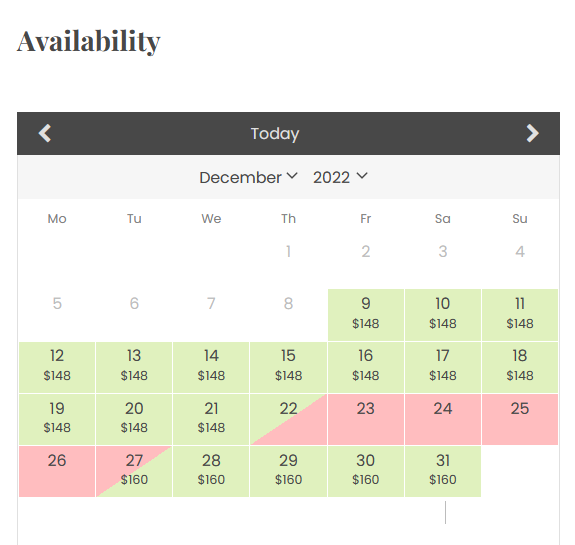 Among the options you can choose are whether to show the full cost or truncate the price, and hide or show the currency sign.
Needless to say, you can completely opt out of using this feature and never show the prices in the availability calendar.
To display the prices, you need to go to Settings > General tab > Display Options > Availability Calendar > tick the needed boxes associated with showing prices in the calendar.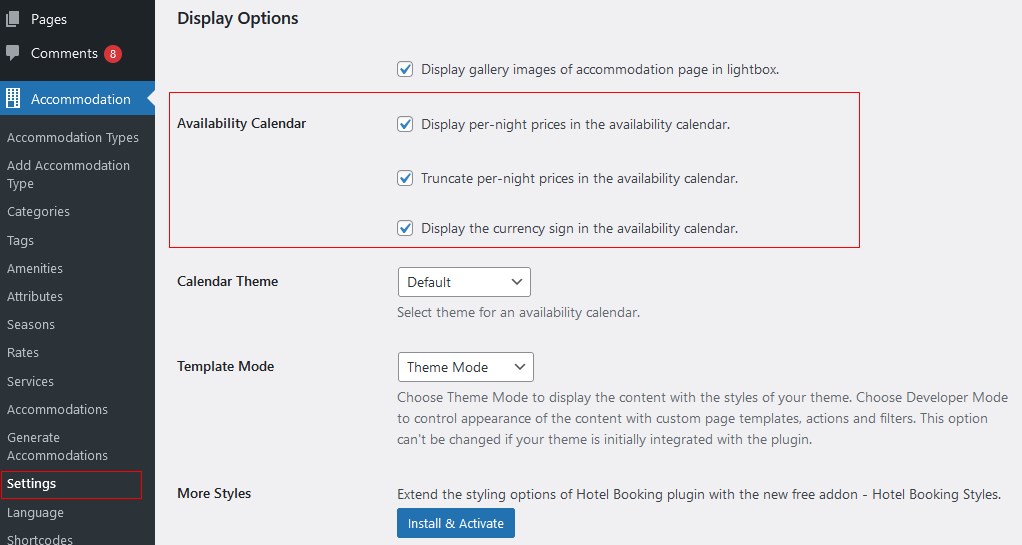 If you have different prices for different seasons, that means your guests will see this displayed right in the availability calendar on available days. You can check those in your rates and seasons.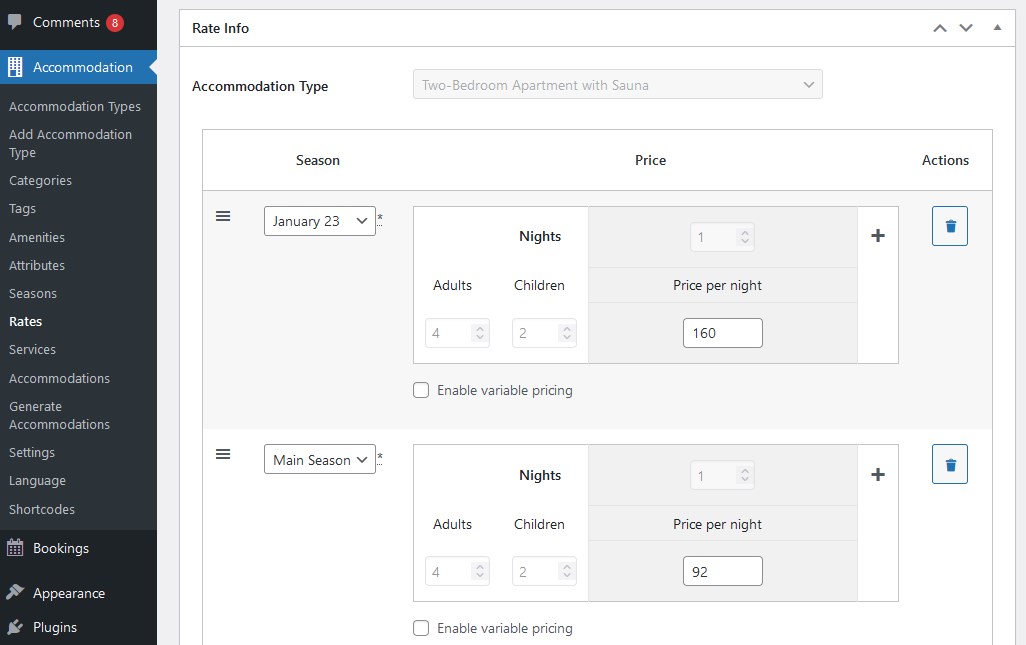 Remember that guests can click through the months in the calendar to compare prices even through the entire year.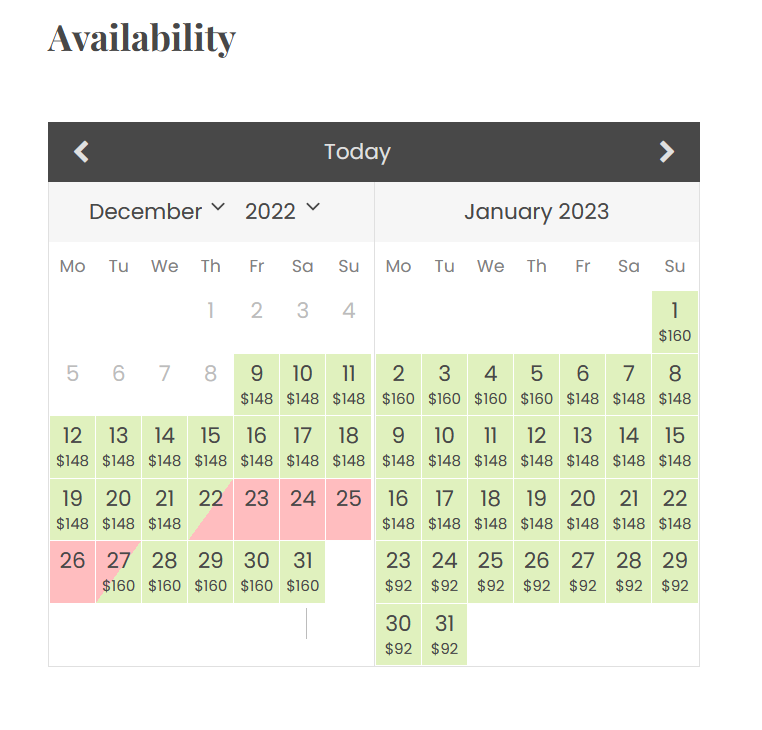 It's worth saying that we've updated our WordPress hotel themes to reflect these changes and get the availability calendars across themes prepared for this great update. The calendar design will pretty much depend on your default theme settings or the calendar style you choose in the Hotel Booking plugin settings.
As for the rest of the latest plugin updates, they also deal with the calendar, delivering more logical visualization of the booked/available days with all the stay-in rules and restrictions intelligently taken into account.
We recommend that you update your Hotel Booking plugin to the latest version to not just get the feature of displaying prices in the availability calendar, but also to enjoy all the latest fixes and minor improvements.