Thanks to MotoPress drag and drop navigation it's really easy to add not only text but also image, video, slider and even buttons. You need a few mouse clicks to create the desired look of your post, page or any custom post type.
By clicking "Image" icon in the left toolbar you can quickly edit your post page appearance. A simple interface will appear allowing you to add picture or slider you would like your blog readers to see.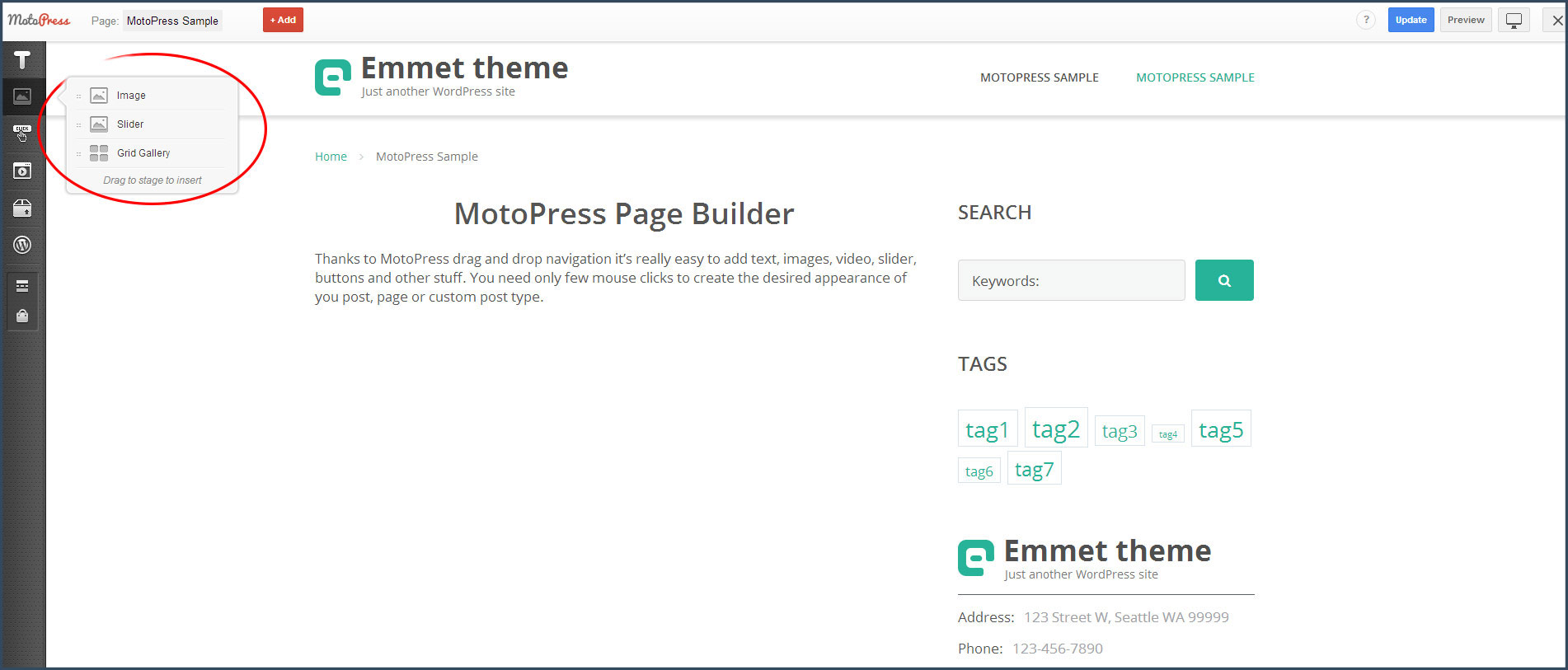 You may add images from the Media Library or upload media from your personal computer. Right in the working field you can modify settings and apply to the image. The editor makes possible to
define image size. Note: Custom size option means that system will not apply any size you enter but the closest size of image registered in your theme.
link a picture with custom link, open page of current media file or view your picture in lightbox.
define whether to open link in current or new window/tab
show image caption. You can add in to your image in WordPress Media Library
define image alignment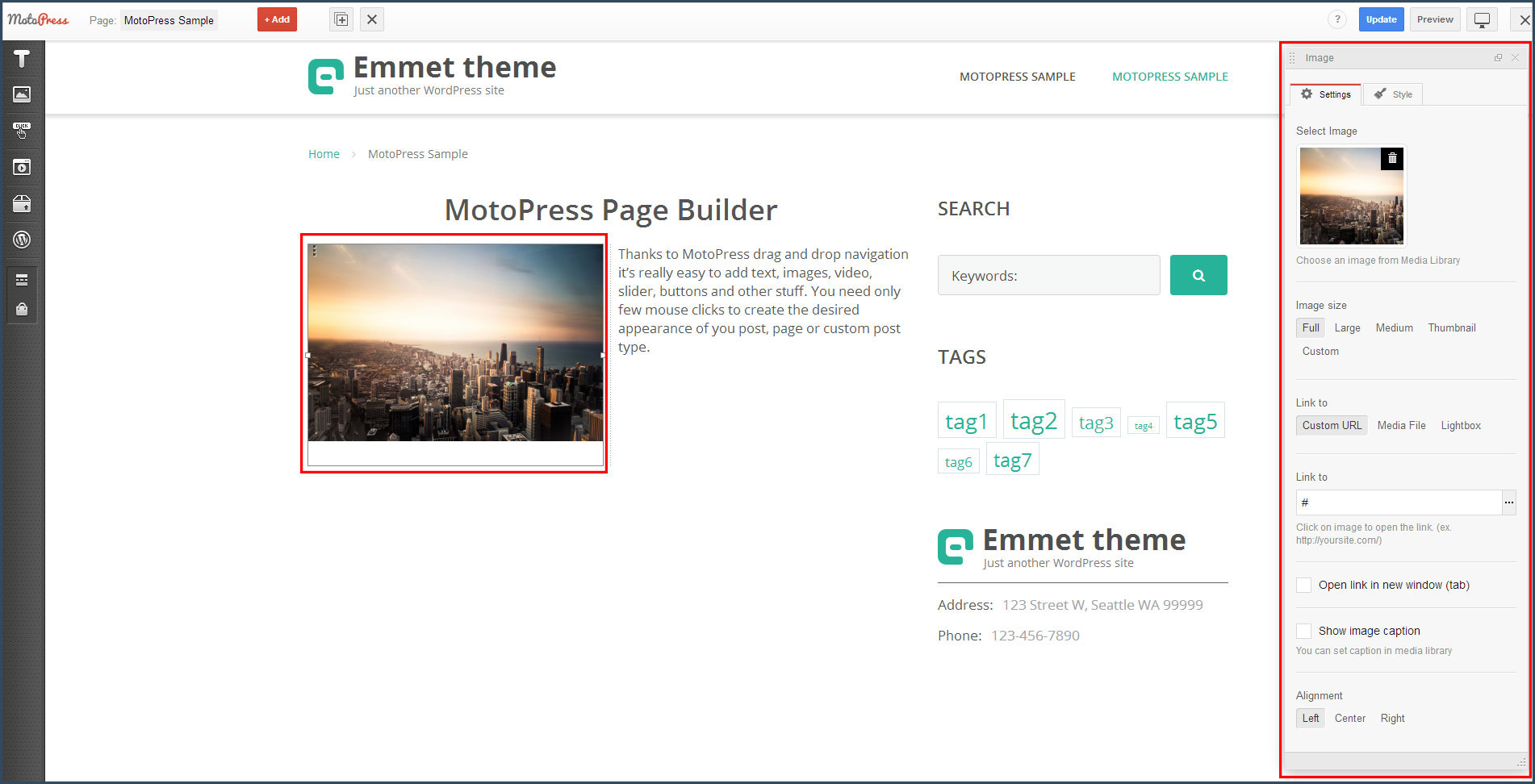 MotoPress content builder turns the editing into an easy and engaging process of page creation. In such a simple way as we've featured above users are able to create any page appearance they want without touching a single line of code.