How to add Google Font
It's really easy to add quality and beautiful typography to your web pages and build readable content. These fonts can be implemented to text objects in MotoPress Editor.
First go to MotoPress, click Settings, scroll the page down and you'll find the form for adding Google Fonts.  By default there is Open Sans font added. In order to add another font you should type its custom name in the field below e.g. roboto and click on 'Add Google Font' button.

Select required font from the list, define its styles and save changes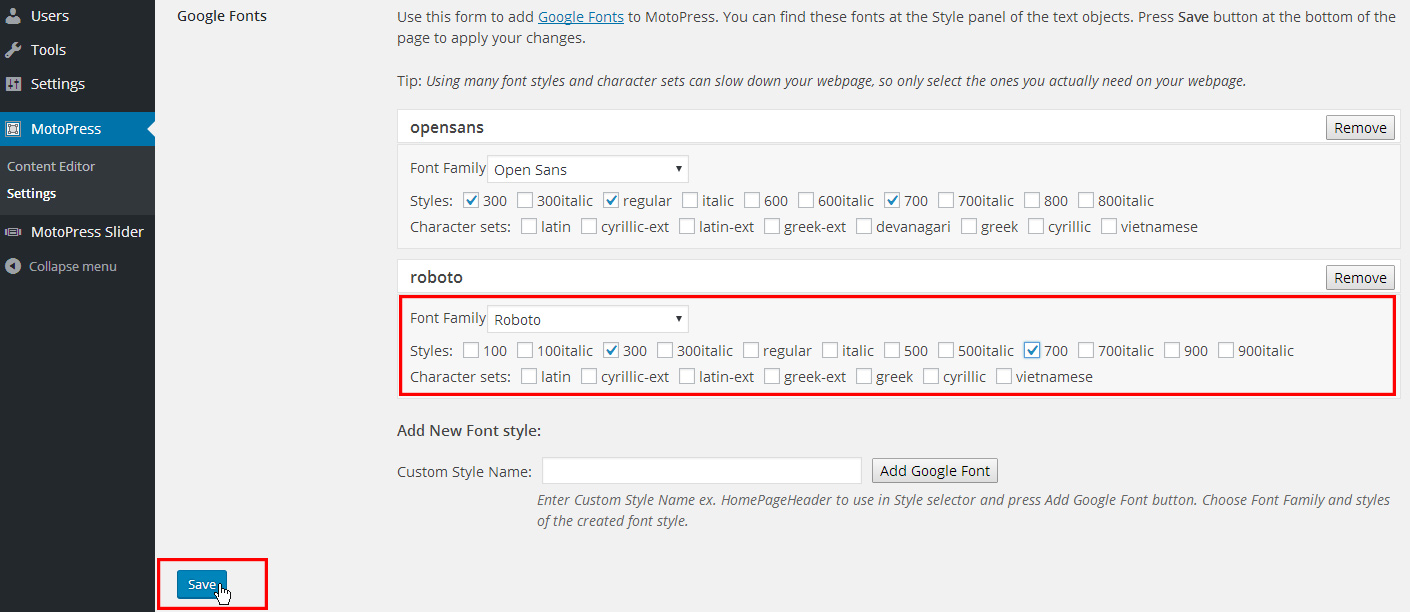 You can add more fonts but you should know the following: using many font styles and character sets can slow down your webpage, so only select the ones you actually need on your webpage.
How to apply added font
In order to apply the font you added you should go to page, launch MotoPress Content Editor and select a text object like Title or Paragraph. Then switch to Style tab and select a font as predefined style.