Getwid capabilities for building website pages
For the most part Bimba is built with the Getwid plugin, which offers a whole range of content Gutenberg-native blocks for different types of pages.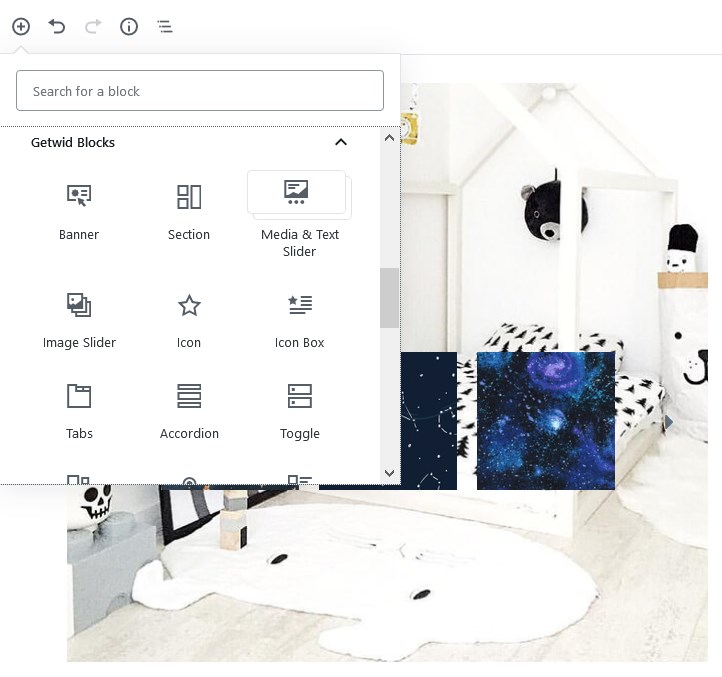 Using the demo data, you can find a lot of pre-made content blocks that are ready to be used.
For example, let's take a look at the 'Banner' Getwid block to advertise specific offers or products. You can basically change the images and texts (since the layout and styles settings are already pre-configured) and enjoy awesome banners:

You can further use them on any page by saving to 'Reusable blocks':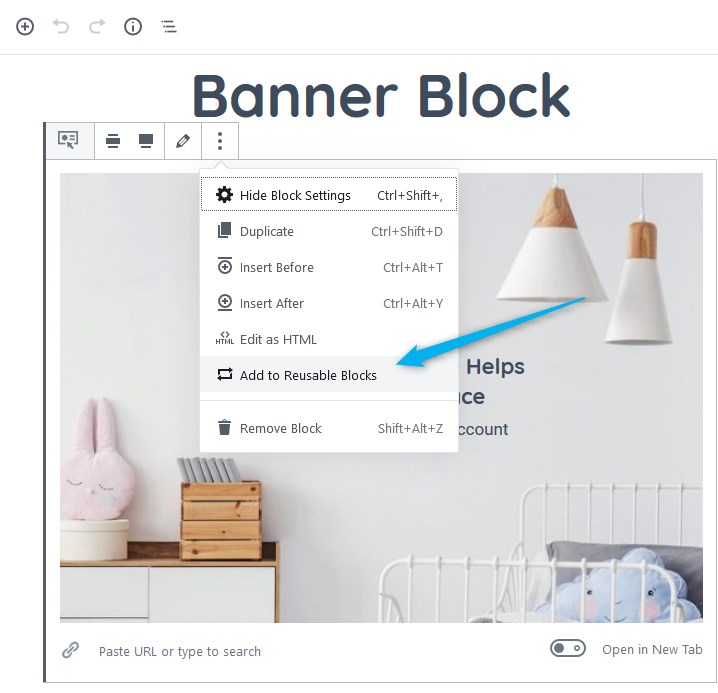 For example, you can temporarily use it as a banner on the front page.
More Getwid features you can employ:
Using sample data, you can find more pre-styled, ready-to-go Getwid blocks. You can find them under 'Simple' and 'Advanced' blocks menu.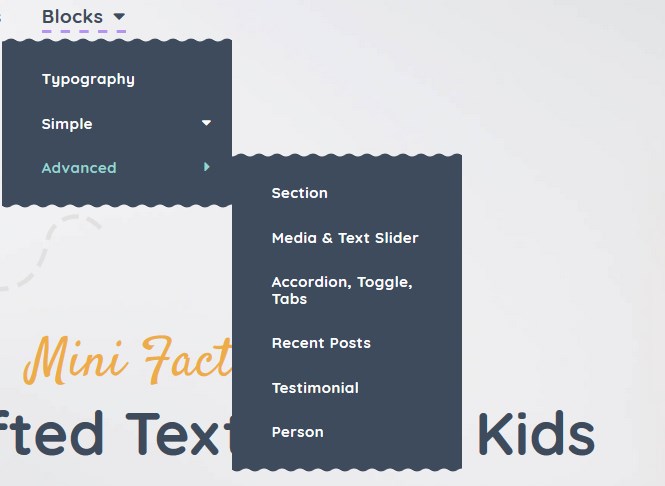 For example:
'Testimonials' block (used with Gutenberg 'Columns' block, can be found on the default 'About us' Bimba page).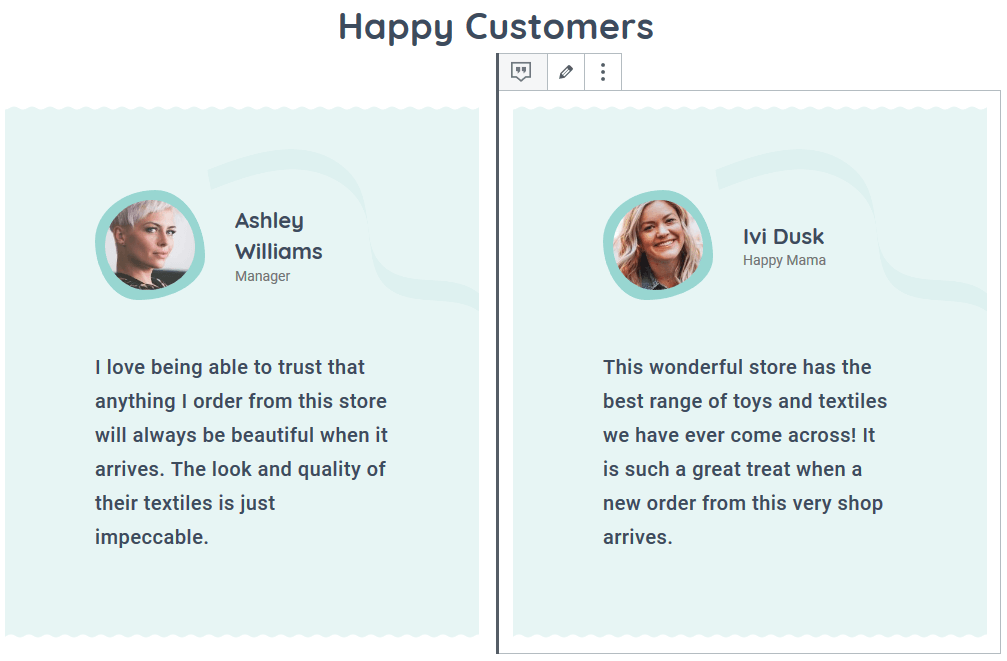 'Icon Box' block for services and expertise.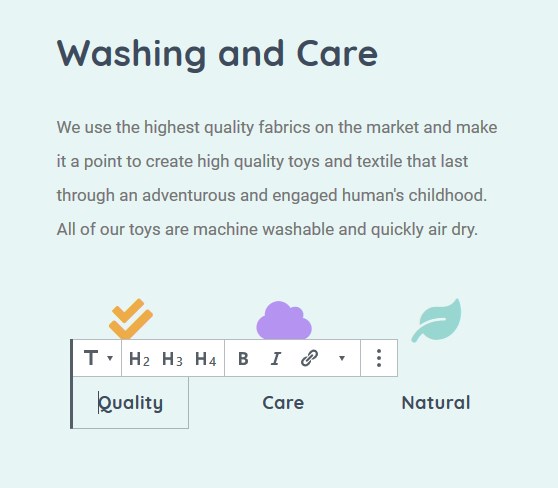 'Image stack gallery' block for sophisticated image galleries.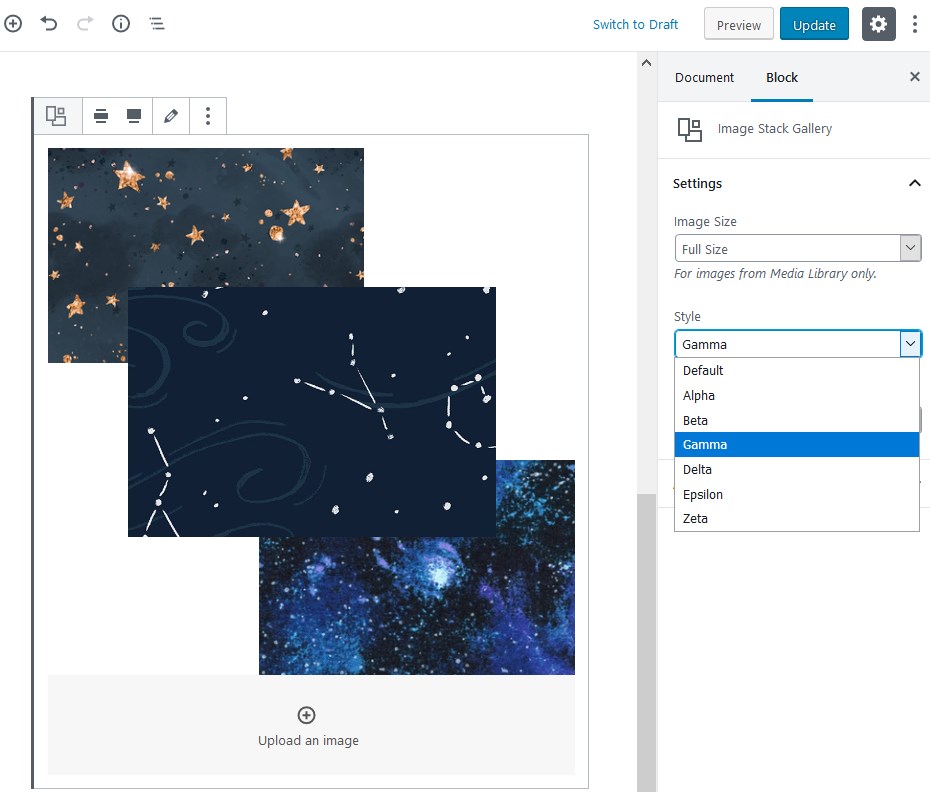 Bimba offers a choice of pre-set brand colors, which can be used with any Getwid blocks. So even if you create a content block from scratch, going with brand colors you'll be able to keep design consistency across your website.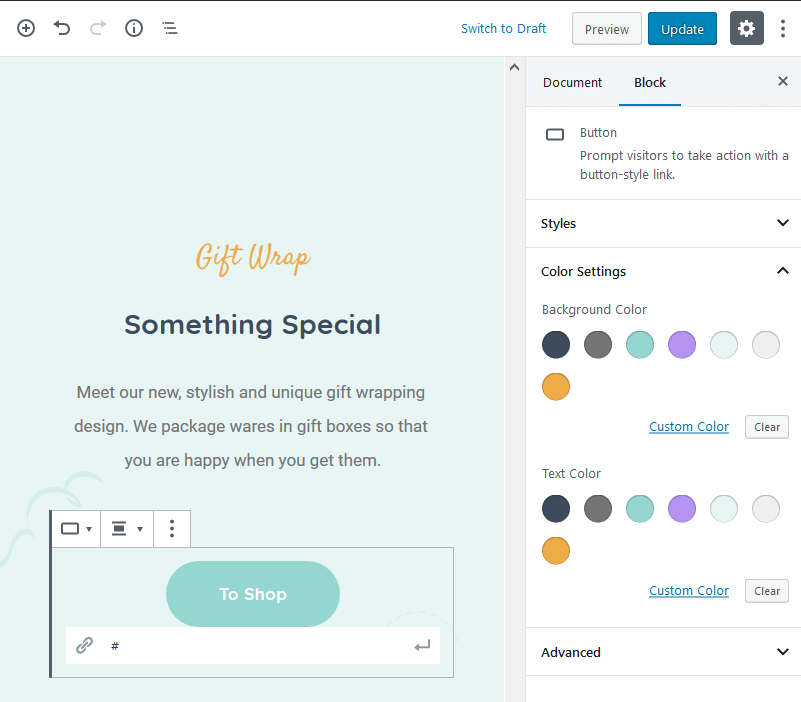 Getwid' 'Section' block allows you to customize the width of any container, no matter blocks you put in there.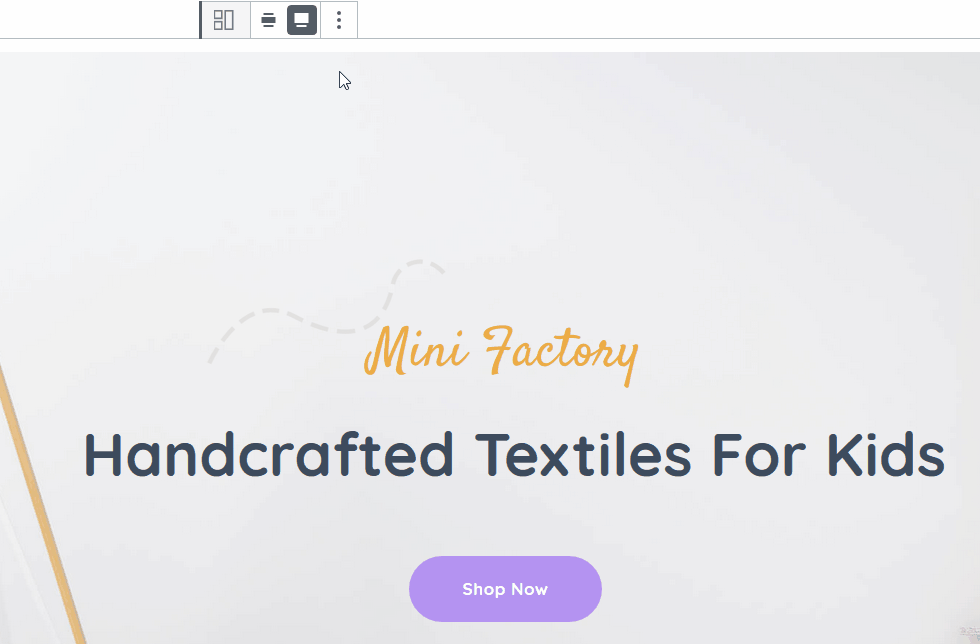 You can edit Getwid content blocks right in the editor or by using the block 'Configuration panel' from the right.