To add new pages, go to your WordPress dashboard > Pages > Add New.
Thanks to WordPress blocks, you can insert the needed blocks to the page and start customizing it with the block settings panel.
Here are a few examples.
How to add a contact form
Use a WordPress block provided by Getwid: the Contact form block. It has key basic fields essential for accepting requests.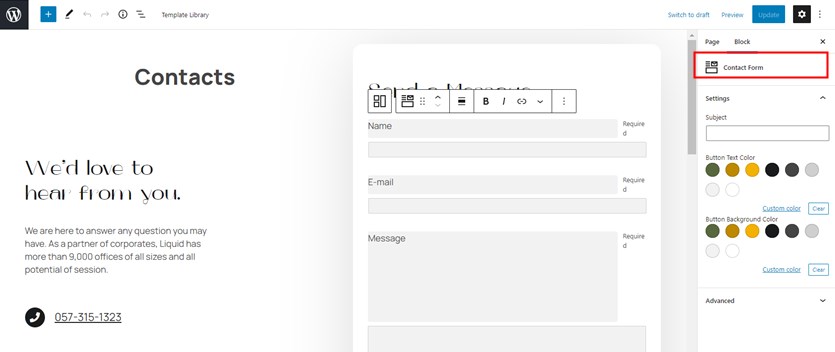 You can add fields by clicking on the plus icon inside the block. You can edit field labels just by clicking on them.
You can mark any form field as required or non-required using the dedicated toggle.
You'll receive all emails to your WordPress admin email address (WordPress dashboard > Settings > General).
How to add your team
Use the Employees List block by the Appointment Booking blocks to feature your team.
The customization options for this block are provided by the block panel settings.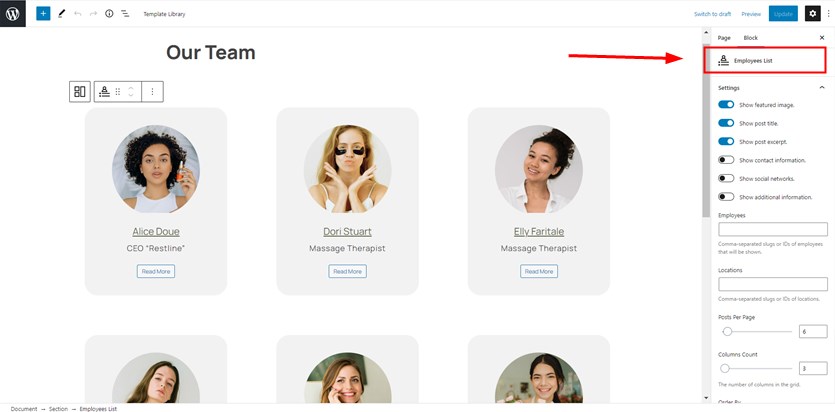 To display profiles only of the chosen people, add their IDs to the employees field in the block settings.
Navigate to Appointments > Employees > hover your mouse over the name of the employee to see the ID in the link.

How to add a blog page
Appearance > Customize > Homepage Settings > Posts page > choose the page you want to serve as blog.
To choose a blog layout, go back to Customizer > Theme Settings > Blog > select a blog layout.