How to Choose a WordPress Theme That Won't Slow Down Your Website?
What if you don't need to create a website from scratch? You can turn to a fully packed theme and build an online presence for your business. But what's the catch? These days, there is a risk of picking a poor-coded and massive-sized theme since the WordPress platform is full of different solutions. Thus, understanding how to choose a WordPress theme is crucial.
In other words, a WordPress theme that is good-looking at a glance isn't always technically reliable. You should take into account some factors to build a fast-loading website.
There is no one-size-fits-all rule, but our tips will show you what features to consider first.
Why Should You Find a Right WordPress Theme?
When you choose a WordPress theme, you decide on the foundation of your website. Visitors are not likely to spend much time on the overloaded and slow pages. They'll just switch to another website loading in a matter of seconds. So, even if your product is what they really need, they won't know it.
The first impression depends on the layout, fonts, color scheme, easy navigation, and page speed. A well-developed website boosts your chances of getting more traffic & sales and encourages visitors to come back to you.
How to Choose a WordPress Theme for Your Website?
There are many points to consider if you cannot choose a theme in WordPress. How can you know it's good? That's why we've prepared this article that includes WordPress examples. Here we go!
1. Lightweight & fast-loading design
There is no doubt that a theme design is a matter of your preference and business needs. For example, a good travel blog website is prominent for well-structured posts and images. And an online store can't go without easy navigation, filtering options, and product descriptions.
However, you should strike a balance between an eye-catching design and theme usability. It should not be bloated with huge images/videos, sliders, and animation effects on one page. In this case, your website might load at the tortoise's pace.
Check out the theme demo to test-drive pages, navigation, buttons, and more essentials. An attractive layout, beautiful fonts, a customizable color palette, and a flat design are still trendy today. Let's have a look at some examples:
1. Getwid Base (free)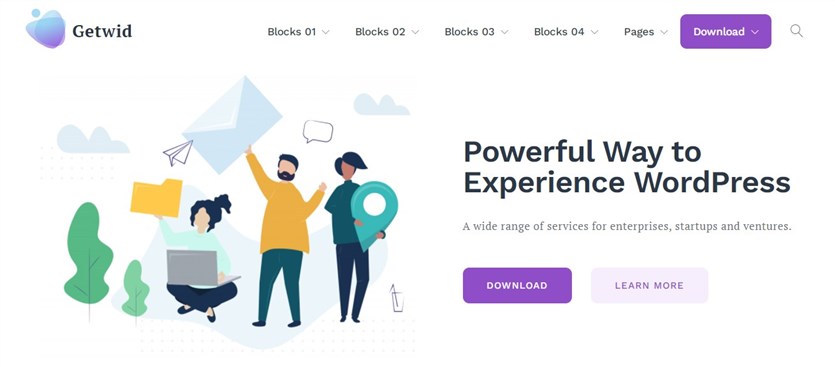 Getwid Base has a simple yet beautiful design that is suitable for personal and business websites. Use its minimalistic flat design to highlight services, team members, testimonials, etc. This theme is built with Gutenberg blocks for you to customize it with ease. With Getwid, you get access to 40+ content blocks and a template library.
View the Getwid Base demo.
2. Oceanica (premium)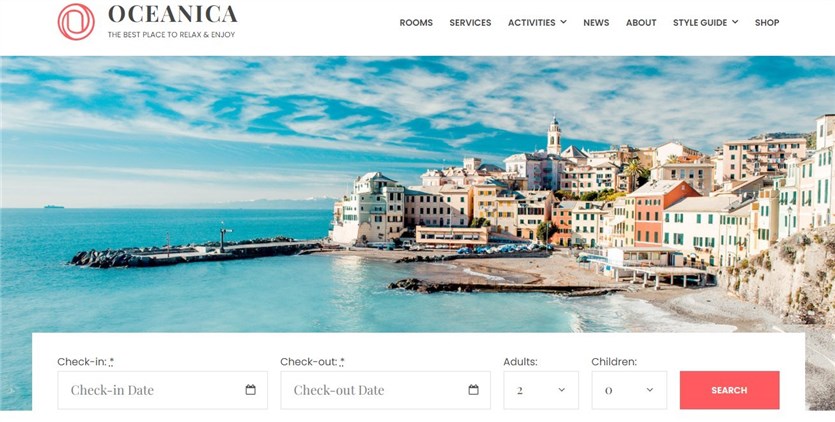 It's possible to showcase your hotel business with Oceanica. You'll enjoy working with an intuitive and clean design that can be easily customized. Your website visitors will like quick navigation and style that doesn't distract from the content.
View the Oceanica demo.
3. Medmix (premium)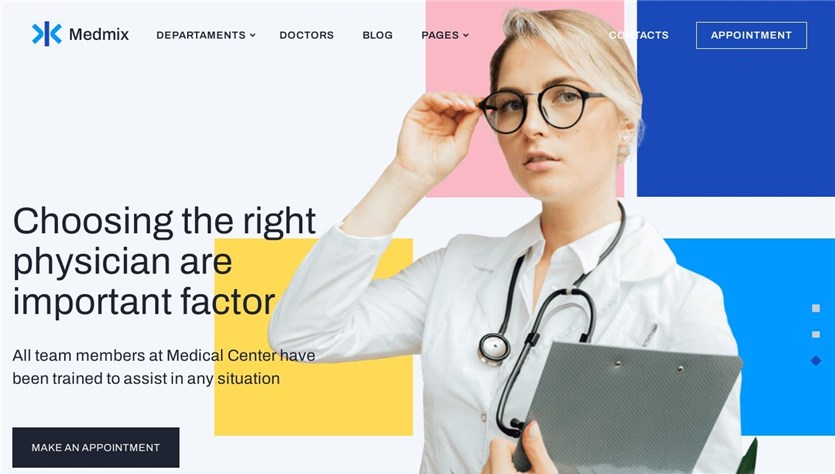 Medmix is a WordPress theme you may use to create a medical website. When you check the demo, you'll see well-made pages for a presentation of your services, team members, prices, etc. Trouble-free customization is possible thanks to the Elementor page builder and Stratum Elementor widgets packed. The Appointment Booking plugin boosts the general experience.
View the Medmix demo.
4. Pixetty (premium)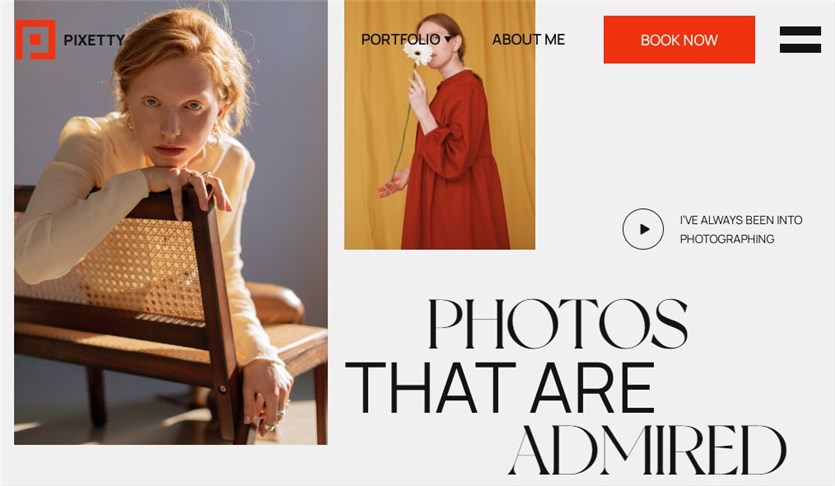 Pixetty has an outstanding design focused on both photography works and online scheduling. Clients can view your portfolio and make an appointment directly on your website. Creative pages are built with WordPress native blocks and Getwid for you to personalize the site outlook.
View the Pixetty demo.

2. Customization toolkit
How to choose a website theme WordPress offers? You should have enough freedom to customize the website's appearance. Customization options let you create a unique design that will differ from many others. A theme toolkit should allow you at least to change colors, fonts, layout, background format, etc.
Gutenberg and Elementor are probably the most popular editors to modify the theme design visually on the front end.
How to choose a great WordPress theme built with Gutenberg? Yogamo is one of the top Gutenberg WordPress themes that gives you tools to build a website for yoga instructors, meditation centers, etc. Since all the pages are crafted with Gutenberg, you'll be able to customize the home page, navigation menus, booking calendar widget, footer, and more sections. The Getwid WordPress blocks provides you with a collection of 40+ blocks and a template library to create more sections on the website.



How to choose a WordPress theme built with Elementor? Edme helps you sell your education-related services through an Elementor-based WordPress website. Students can schedule these services online. The theme is equipped with rich dedicated pages. Stratum comes in handy as its Elementor widgets enhance your website editing powers.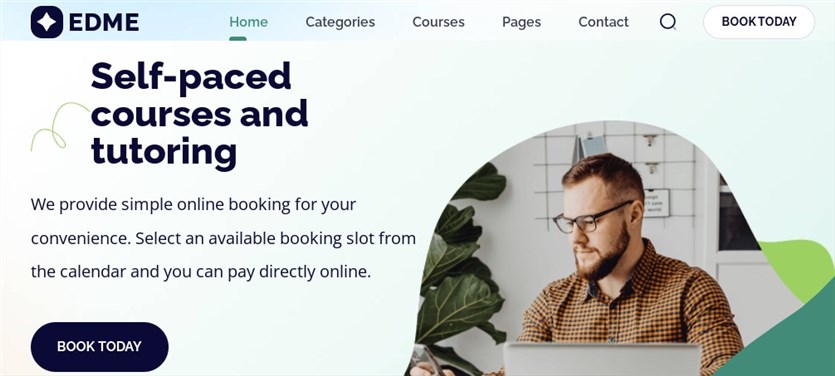 3. Responsiveness
Many users might visit your website from mobile devices. Make sure that it is displayed pixel-perfect on any device, whether it is a phone, tablet, or computer. If the layout isn't responsive, the theme is not worth purchasing.
How to choose a WordPress theme that adapts to any screen size? You should do a quick test to check the "mobile-friendly" criterion for the demo page: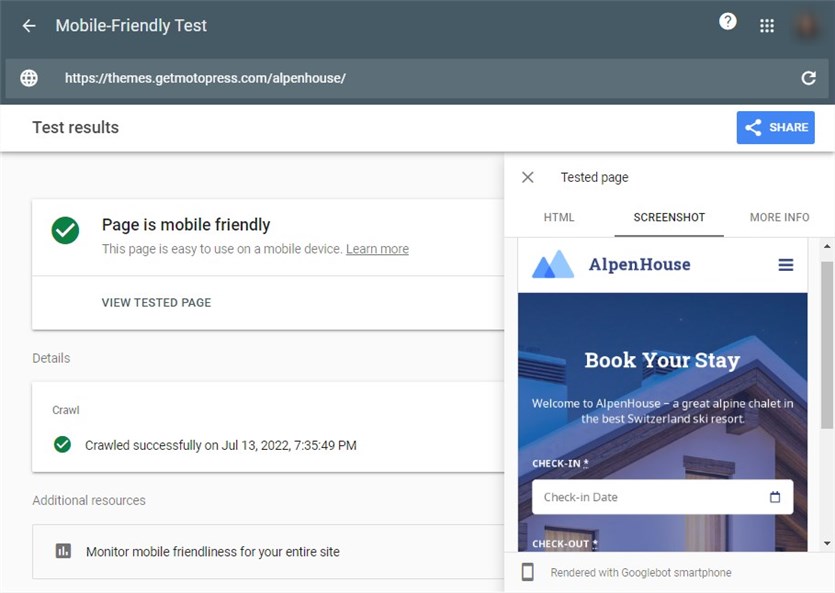 4. Functionality it comes with
In our checklist on how to choose a WordPress theme, we may not forget about pre-installed plugins that enhance its functionality. Try to go with the theme that includes the functionality you will use for sure. Too many features are likely to overload your site and increase its loading time.
A WordPress Theme with Hotel Booking Functionality
How to choose a WordPress theme that represents you and your rental business? WordPress themes that come bundled with booking software save your time and money. You might not dedicate much time to tailoring design specialties.
Booklium is an example of such a WordPress rental theme. It includes 5+ ready demos suitable for any kind of rental accommodation. They have a trendy design crafted with the WordPress native block editor. The WordPress Hotel Booking plugin included enables an online booking system on your website.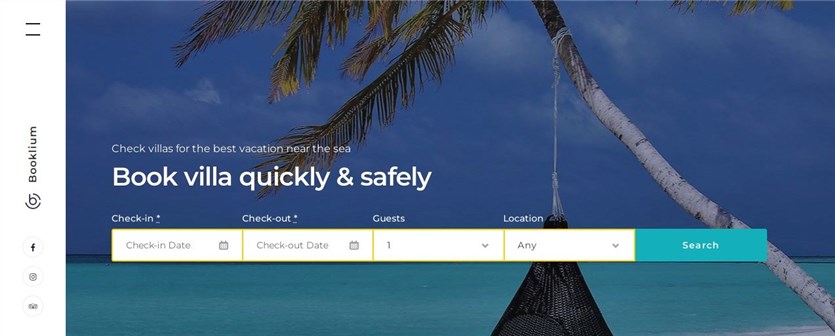 A WordPress Theme with Appointment Booking Functionality
How to choose a WordPress theme for your business dedicated to hourly-based services? You may look for the themes that have an appointment booking plugin integrated so that you don't install a third-party plugin.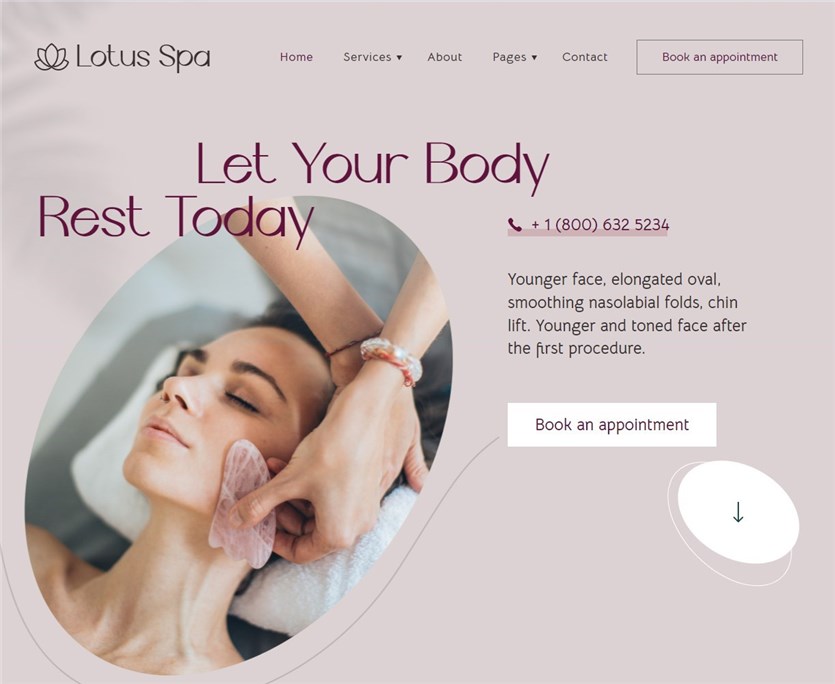 For example, Lotus Spa is a perfect WordPress solution for beauty and spa websites. It has an elegant and clean design. The WordPress Appointment Booking plugin provides tools to add a mobile-friendly booking widget, manage online appointments, accept online and offline payments, etc.

5. Compatibility with popular WordPress plugins
If you are curious about how to choose a theme for WordPress website, not a blog, proceed with the theme that is compatible with the essential plugins for your site purpose. The interplay between a theme and the wanted plugin is a must-have point.
WooCommerce is so far the most used plugin for e-commerce websites. Here are two WordPress themes that feature seamless integration with WooCommerce:
1. Laveri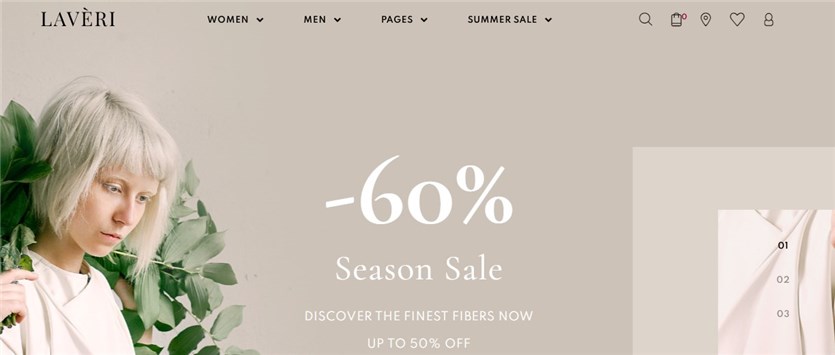 Laveri is a versatile solution for online store websites where you can sell clothes, jewelry, etc. The WooCommerce theme design allows you to make use of attractive item descriptions, product galleries, full-screen sliders, and more elements. Visual editing can be performed with Elementor and the Stratum addon. Create navigation menus with Stratum Elementor Mega Menu.
WooCommerce features include options for product categories, sorting & filtering, different payment gateways, and shipping settings.
2. Frutta Verde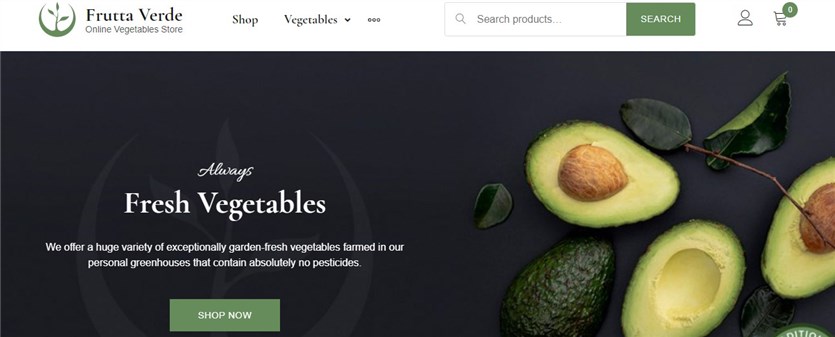 How to choose a WordPress theme for e-commerce websites? Developed with online grocery stores in mind, Frutta Verde delivers a fresh and modern design to sell food online and provide delivery & takeaway services if required.
Edit your website with Gutenberg and extra content blocks by Getwid. This theme comes with the main powers of the WooCommerce plugin as well.
6. Rates and reviews
Feedback from other users may help you make choice. They share their experience and write what they like or dislike while working with the theme. It's also a good idea to find more information on independent platforms like TrustPilot, forums, communities, etc.
If you research for the theme review on third-party resources, look for the authors who made an in-depth product testing.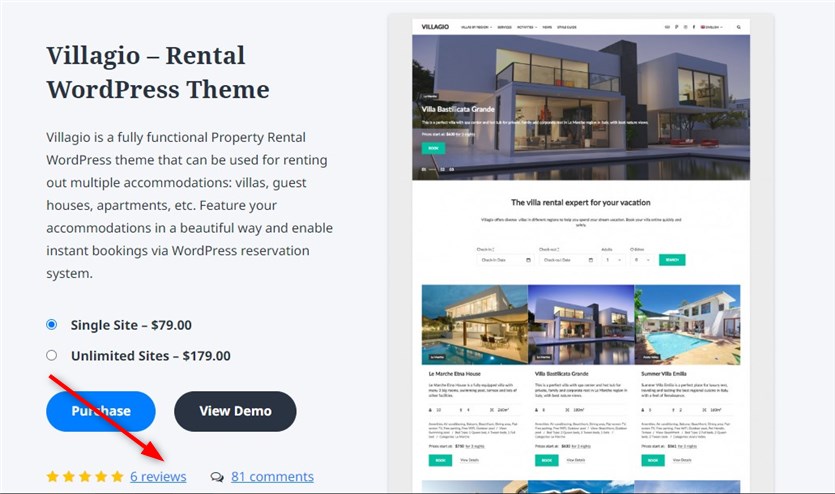 7. Regular updates
Even if the theme was purchased many times and has positive rates, you should check whether it's regularly updated. It's a crucial point in the guide on how to choose a WordPress theme because a WordPress theme should come through a constant process of improvement. Updates usually involve new features and bug fixes.
8. Optimization for search engines and fast performance
By default, the theme should not come with any SEO mistakes. It's difficult to get this information at first sight. So, we recommend you run some SEO tests.
You can also examine theme speed and performance using such tools as Pingdom or Google Pagespeed Insights.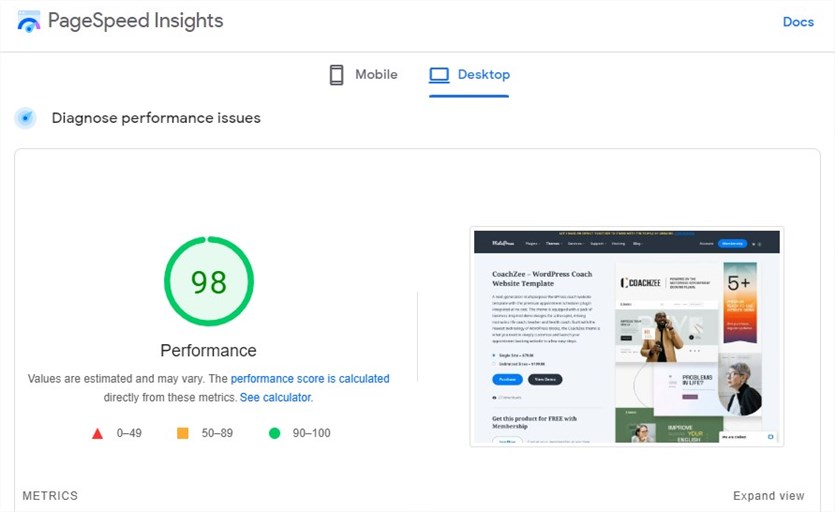 9. Translation-ready
If the theme has a "translation-ready" point in the features list, you'll be able to translate your website and make it accessible to people from all over the world. Think about it now not to make a chosen theme multilingual-ready on your own or purchase a new one when your services or products get requested by international visitors.
10. Free vs. Paid
Last but not least, the choice between free and paid WordPress themes is not so obvious. Especially, if you have a limited budget for your website. The cost of the WordPress premium theme depends not only on the code and support, but also on the paid extensions included, the provided services, or hosting.
How to choose a free WordPress theme? Make sure that its features and functionality are enough for your website. For example, Albatross is a free WordPress hotel theme to build an elegant website for rental property businesses.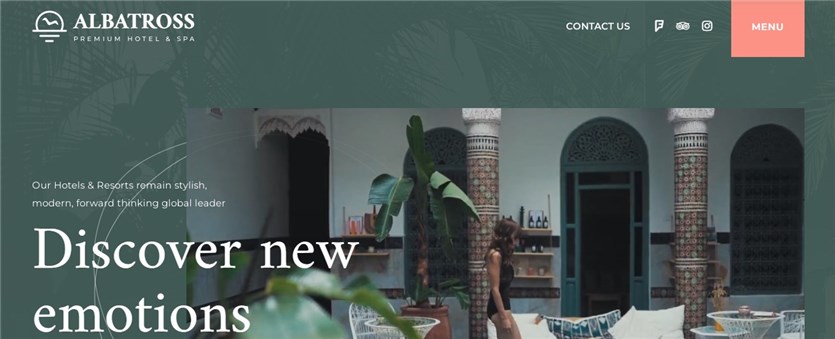 Conclusion: How to Choose a WordPress Theme?
To sum up, this quick guide is aimed to help choose a WordPress theme that won't slow down your business website. We've tried to include the most important points and provided examples we vouch for. In a nutshell, try to avoid bloated themes with tons of unnecessary features and massive pages. Search for a responsive, SEO-friendly, regularly-updated theme with a clutter-free design that loads in a blink!
By the way, if you're going to build WordPress websites for multiple projects, there are different membership plans worth checking out. Hopefully, this article will be useful in your search for a perfect WordPress theme!