Why You Should Use a Top Premium WordPress Theme
"Everything about WordPress should be free" – a common misconception among the new users of WordPress.
The fact that WordPress is open-source and therefore free software has nothing to do with premium WordPress themes & templates from third-party developers. In this case, you are paying for the work done by professional developers, designers, copywriters, and support specialists.
"But what about free WordPress themes?" – you may ask. In this post, I am opening up what stands behind the WordPress free vs paid templates difference. You will learn when it's more reasonable to choose a premium solution over a freebie or vice versa.
The ending part is my selection of 13 free & premium WordPress themes from MotoPress. Don't skip this part, some of these solutions can be useful for your next project/s.
Let's go!
WordPress Free VS Premium Themes
When you are new to WordPress, there is a huge temptation for free templates. What can be better than cutting costs on front-end development?
Of course, free themes can be nice. If you are just starting to build WordPress sites, free solutions give you space to test basic functions, experiment with settings, and learn how to publish content correctly. In some cases, their functionality is enough to support small blogs, landing pages, and websites with low traffic.

Free WordPress Themes: Where's The Catch?
But why would someone give out free templates when others sell them for money? Does it have to do with lower quality?
There are a few benefits that developers get by sharing templates for free. If they want to publish a theme in the official WordPress repository, those themes go through a strict selection and testing. In the end, WordPress provides feedback on its code and gives general recommendations.
Also, free distribution of templates allows you to collect a specific audience around your project and receive user feedback and their suggestions for improvement. Developing freebies works positively for a reputation of a developer, whether it's a single person or a team of professionals.
Sadly, there is always a fly in the ointment. The most noticeable CONS of free themes are:
Limited support – implies responding to forum questions but excludes support of personal inquiries;
Limited functionality and features – implies a standard set of features with no advanced & extra functionality;
Used by a large number of users – respectively, lowers the uniqueness of your website design;
No obligations – no one but you is responsible for fixing unexpected bugs or other issues.
WordPress Premium Themes: What Do We Pay For?
From the side of the economy, paid themes are better than freebies because of the more advanced functionality and extra services provided along. The market generates competition, and that keeps the level of development on a good level. If developers value their reputation, they will keep improving products and monitor the level of tech support to justify the price.
A lot of premium themes are multipurpose and contain more than 1 starter site design. This means you are paying for one solution but get plenty of designs for different website types and purposes. This is an excellent bargain for developers working on multiple projects.
Also, paid themes are rich in custom icons, multiple color schemes, dozens of pre-installed widgets, and premium plugins (some may be included for free).
4 More Reasons To Use Premium Themes:
Advanced Design
While free templates may be looking good, their design features are quite limited. Most freebies will look somewhat alike and you'll have a hard time finding something unique for yourself. Developers of premium solutions take care of the unique design and its simplicity in customization.There are tons of options in premium themes WordPress users can choose from. They would offer several ready-made layouts to serve various tastes and needs. Also, if you wish to manually create your layout based on the template, you'll be able to do it with one or more WordPress page builders (e.g. Elementor or Divi).
Wider Features Set
Premium templates include a few necessary features that you will likely lack in a free template. For instance, you will get to use social sharing buttons, dynamic galleries, and a set of custom widgets. They are likely to have better SEO parameters and a higher level of adaptiveness to mobile screens.
Regular Updates
When purchasing a WordPress theme, you are promised to get frequent updates to improve the functionality and fix possible bugs. More to say, all top WordPress marketplaces require developers to make updates at least once a year. Most of them handle updates twice or even more times a year.
Higher Level of Security
Free themes have no guarantees for regular updates, which makes them more vulnerable to bugs and attacks. Paid solutions often come with a large number of security tools to help protect your site from hackers and other malicious attacks.
Do paid WordPress themes have drawbacks?
They certainly can. Not all templates from the paid segment are perfect.
Users oftentimes face weak code, which may be incompatible with some plugins. The main reason why it happens is that users neglect to check out the theme's developer. Who created a theme and how reliable is this specialist? Just because users don't wonder about this question, they may encounter the issue all over again.
Another common problem for some users can be an excessively large number of features. Yes, too many features can be confusing for beginners and even pro users. Most likely, you will never use even a tenth of the available functionality, yet it will affect the speed of the site.
Finally, users may encounter something called plugin Interference. This is when templates can interfere with plugins, and then, offer the functionality they do not have by default.
Soo… Why should I still choose paid themes?
The truth is, these drawbacks will relate only to a group of low-quality themes of a premium segment. Top WordPress solutions have clean code and are perfectly compatible with all WP plugins.
Meanwhile, there is a lot to be missing in free templates, even good ones. They are too risky for middle- and large-scale websites due to a lack of support and guarantees. Use them for a small personal blog, a small portfolio site, or beta testing – that's it.
Free & Premium WordPress Themes (by MotoPress)
So now, you may be searching for a premium responsive WordPress theme from a trusted developer.
Luckily, we are here to help.
Below is a list of WordPress paid themes + a couple of free templates created by professional developers at MotoPress. So far, we specialize in solutions for accommodation rental, appointment services, and WooCommerce.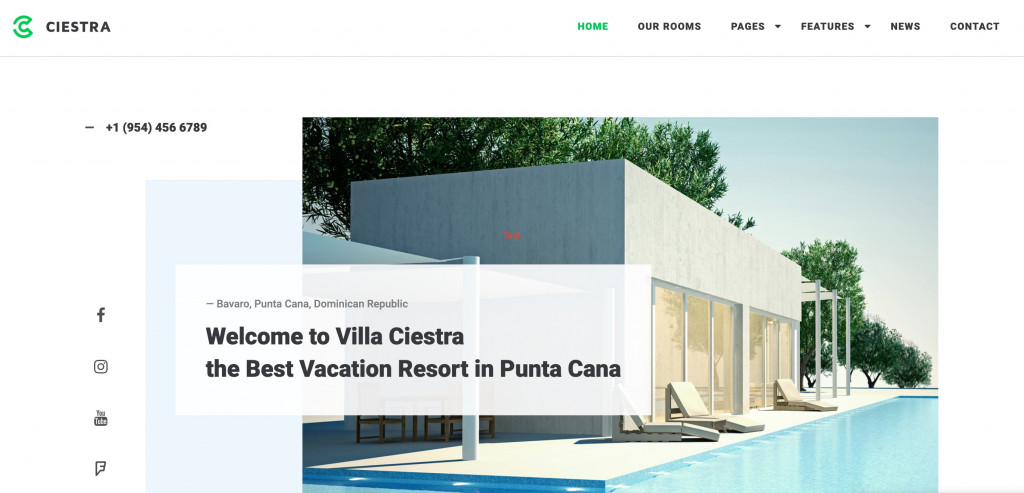 MotoPress offers a rich choice of WordPress hotel themes. Out of different options, we may highlight Ciestra – a top-rated Elementor theme suitable for hotels, B&Bs, apartment & vacation rental services, etc. What makes Ciestra so attractive to users is the one's integration with Hotel Booking. This plugin allows guests to check the room availability in real-time, pay with multiple online methods or choose to pay on arrival, select extra services, and receive documented confirmation.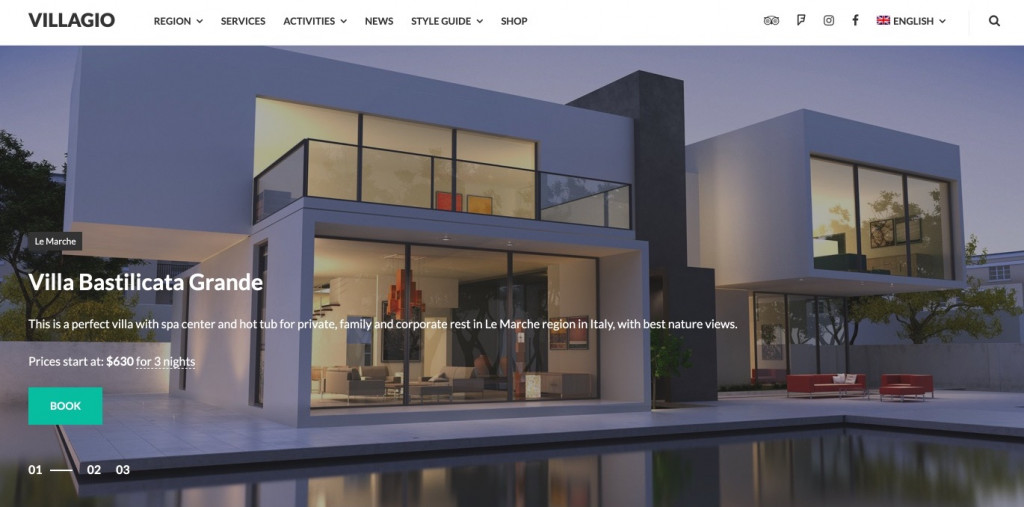 Villagio is another premium theme WordPress developers can use to build hotel websites or platforms for online accommodation rental. Buying a WordPress theme of this kind provides you with a stylish design and a full-fledged booking functionality (thanks to the Hotel Booking plugin).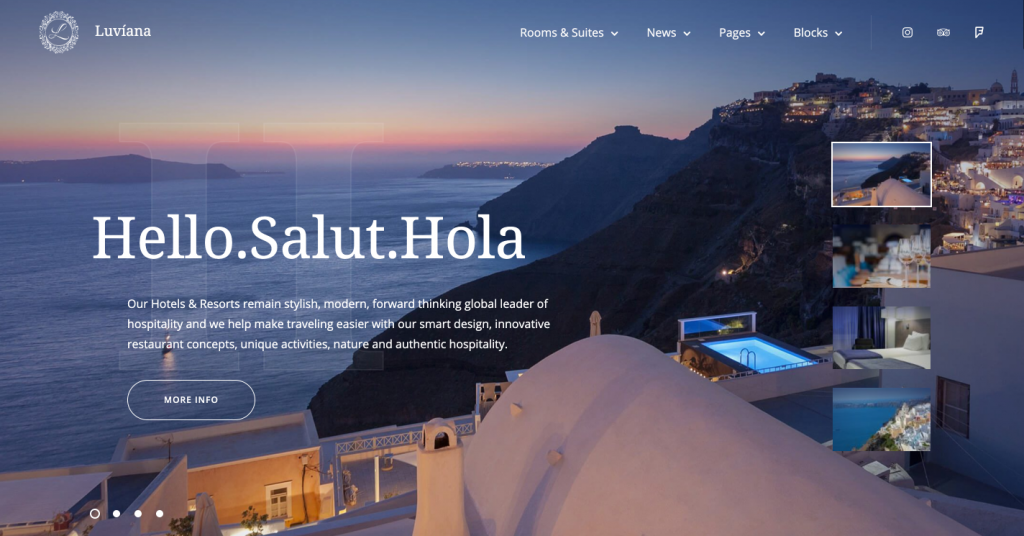 Luviana is a Gutenberg-optimized premium template, and it's perfect for all types of accommodation rental websites (primarily hotels). Of course, it comes bundled with the Hotel Booking engine displayed as separate blocks in the Gutenberg editor. This means you will not need to use shortcodes or custom HTML to set up online reservations through our plugin. On top of that, Luviana supports 40+ extra multipurpose blocks by Getwid.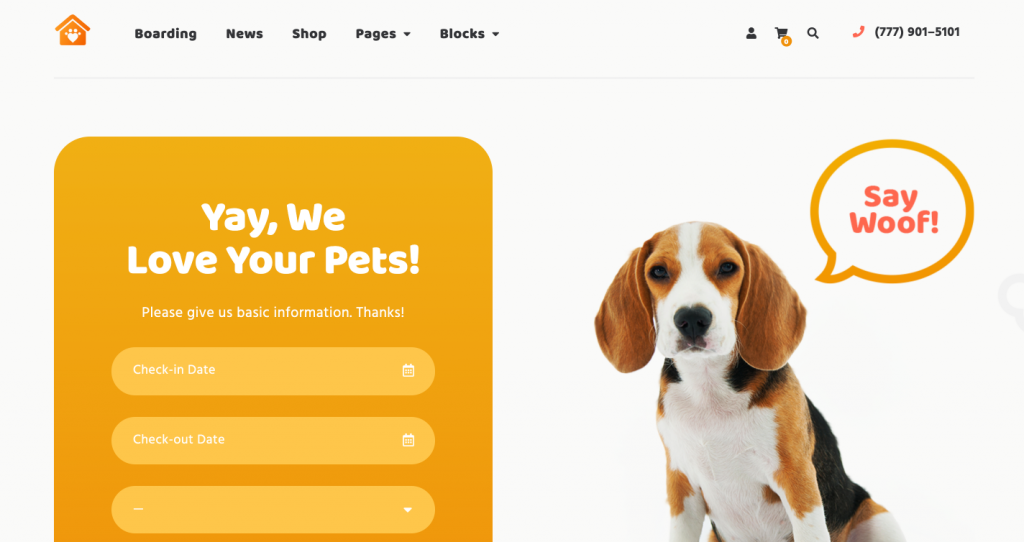 When it comes to hotel themes, MotoPress tries to keep it diverse. That's why we developed Petotel – another one of Gutenberg templates but optimized for pet hotels, pet boarding centers, pet sitters, etc. Besides the important booking functionality, it's 100% ready for WooCommerce activities. This means you can double up your revenue by selling pet products.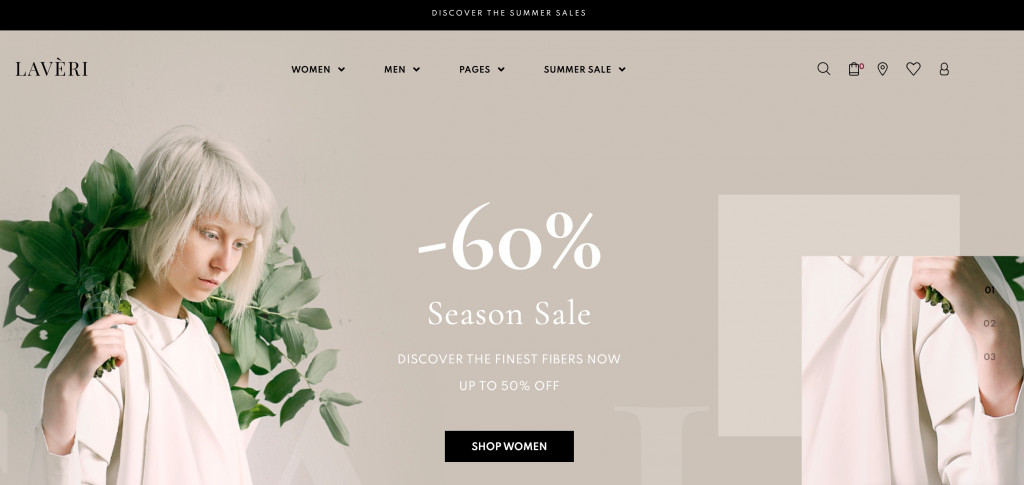 Out of all MotoPress premium themes WP, Laveri is the only one designed for the needs of a clothing store website. But it can also work with platforms that sell jewelry, accessories, furniture items, crafts, or anything relatable. As a WooCommerce template, it features clean-looking shop catalogs, sleek product pages, plenty of search filters, and more. Because of the Elementor integration, Laveri users have access to Stratum Mega Menu builder + a collection of 24+ advanced content widgets.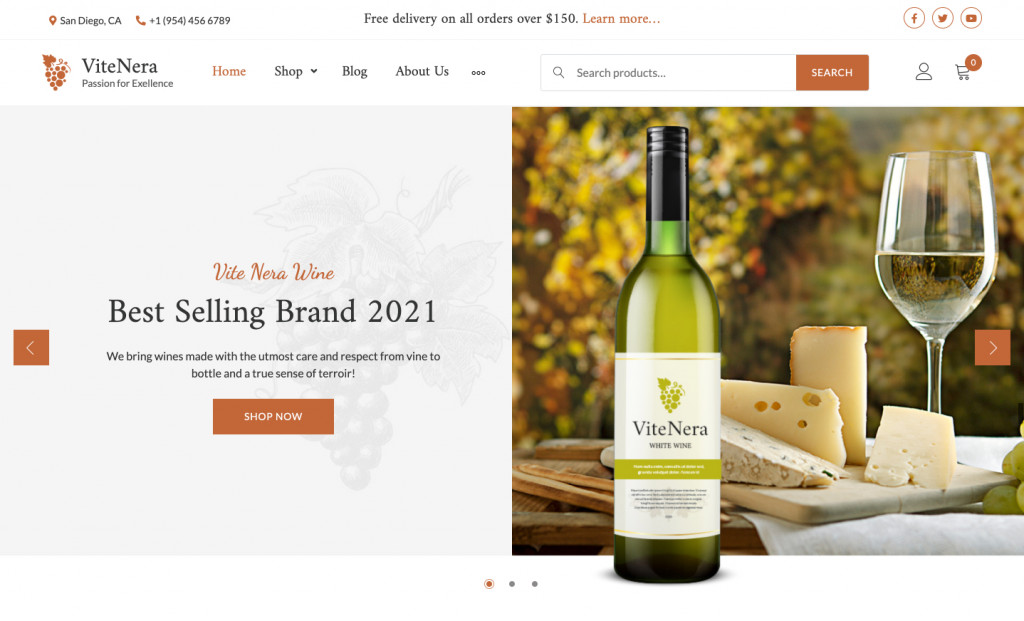 Vite Nera fits a variety of business niches, from online wine stores to portfolio websites of local wineries. WordPress premium theme is compatible with the WP block editor and is 100% ready for online sales. Like any Gutenberg-optimized solution from MotoPress, this template already supports more than 40 content blocks by Getwid.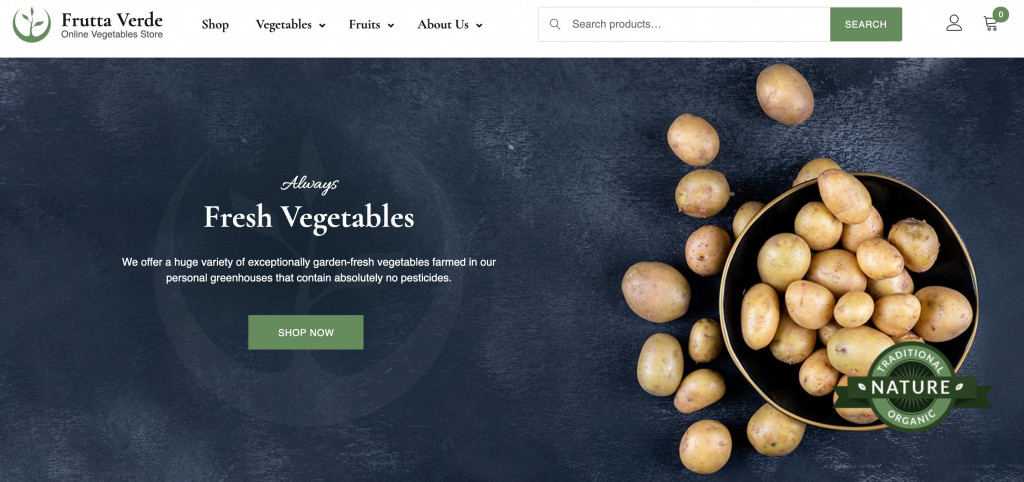 In case an offline food store lacks a solid online presentation, MotoPress prepared a universal solution called Frutta Verde. With the given set of features from WooCommerce, this template fits both online stores and food delivery services. Frutta Verde works for the needs of Gutenberg and can be easily adjusted to any tastes and preferences through blocks.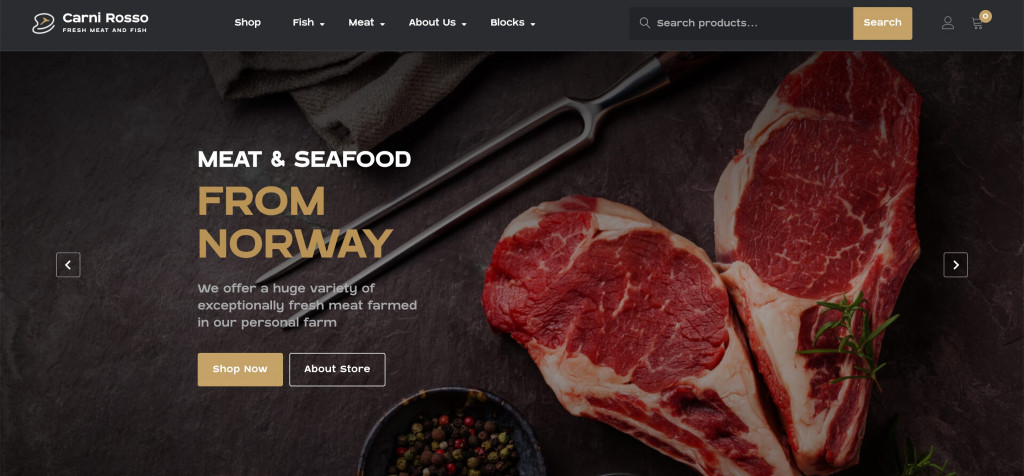 Carni Rosso has a distinctive dark-colored design that bears a perfect association with the food industries related to butchers, meat farms, and even seafood providers. In terms of functionality, Carni Rosso is identical to Frutta Verde.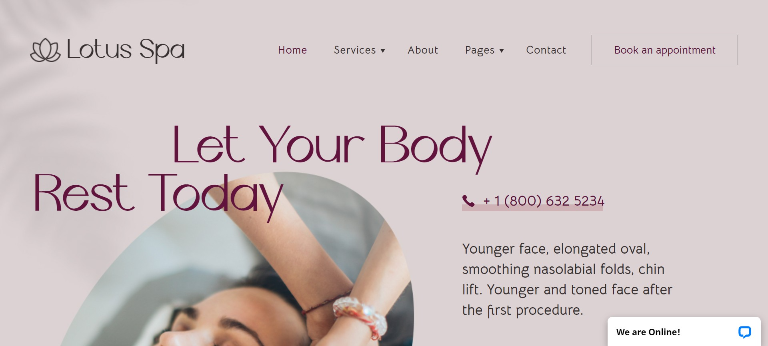 Lotus is a ready-to-go Elementor theme for beauty salons, spa centers, or all types of hair & nail studios. The most significant feature of this WordPress theme premium is the integration with the Appointment Booking plugin. This solution is created by MotoPress and allows accepting and managing bookings through a convenient dashboard. The engine lets clients book an appointment online in a few clicks with no further steps required.
View demo of the Lotus salon WordPress theme.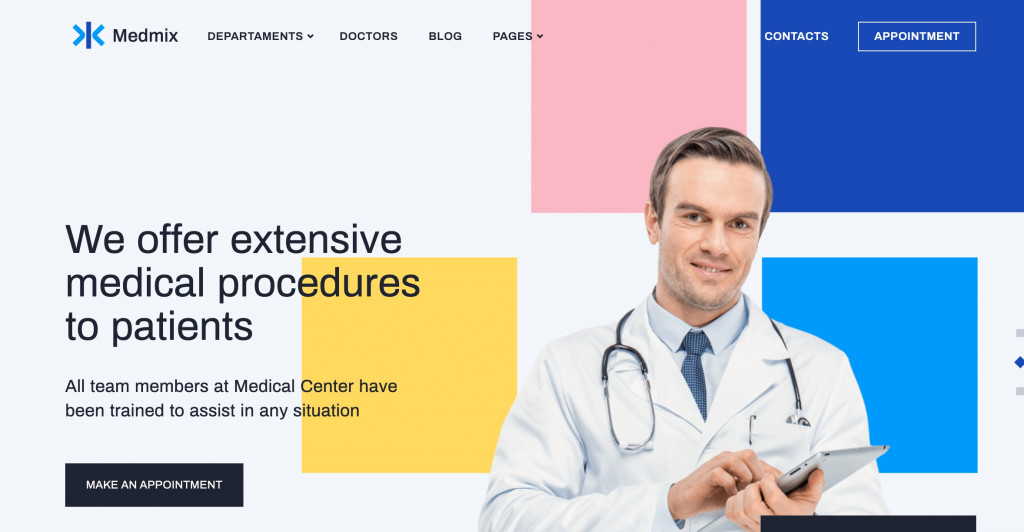 One more popular Elementor theme with appointment functionality from MotoPress is Medmix. It will suit well for medical centers, governmental clinics & hospitals, pharmacies, private doctor's offices, etc. In a theme's package, we can highlight these plugins: 1) the Appointment Booking plugin and 2) a collection of 24+ Stratum PRO widgets.
View demo of the Medmix medical WordPress theme.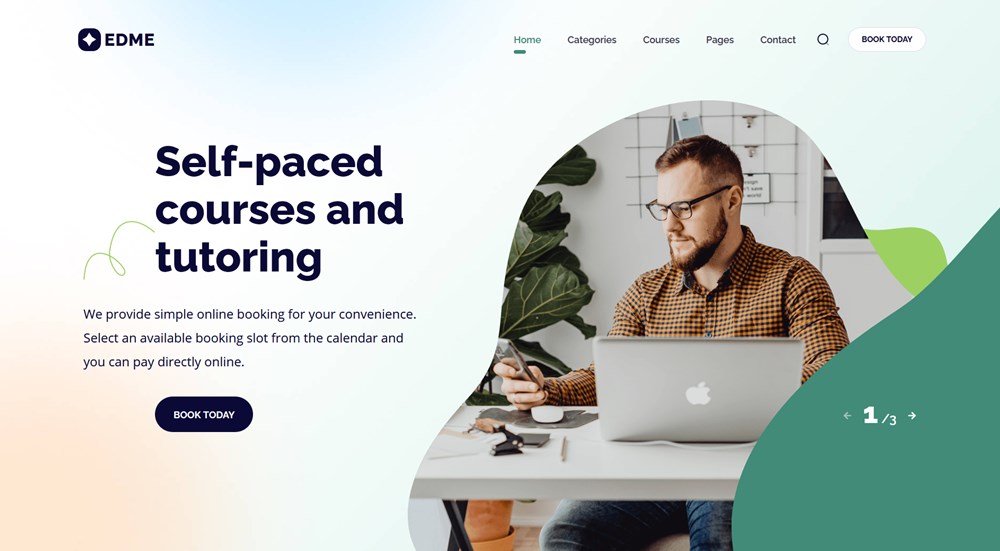 Edme satisfies the needs of everyone working in the industry of education, namely online/offline tutors, any forms of educational platforms, schools, etc. Edme gives you an Elementor background to build stylish websites, and yet, provides a complete appointment booking engine. Similar to Lotus and Medmix, the plugin's cost covers the price for Appointment Booking + Stratum PRO.
View demo of the Edme WordPress Education Theme.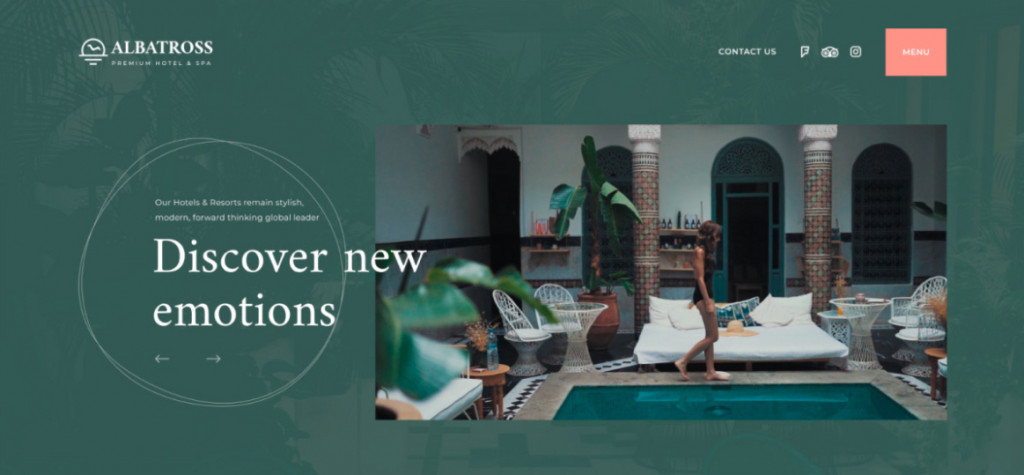 Albatross is a free hotel theme created for the needs of Elementor. The integration with Hotel Booking LITE provides a minimal set of hotel reservation functionality. This includes an availability & booking calendar, custom rates, bookable extras, several payment gateways, and more. Another useful plugin integration with the Albatross template is the Stratum collection of 24+ multipurpose Elementor widgets.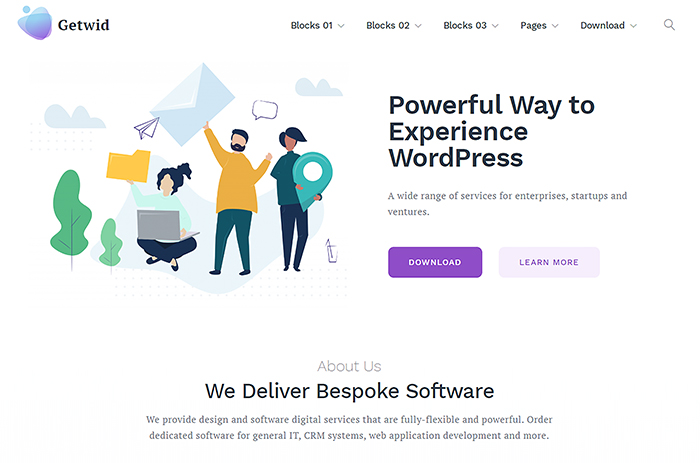 Getwid Base comes as a WordPress starter theme for one of the most successful MotoPress plugins of the same name – Getwid. The plugin offers over 40 advanced content blocks for Gutenberg. Both the theme and the plugin are free of cost. Getwid Base is quite minimalist in design and layout making it perfect for any business niche or website type.
Finale
There are no "winners" in the competition between WordPress premium vs free themes. Knowing pros and cons on both sides doubles your chance to make the right choice based on your preferences and needs.
What we are 100% sure of is the quality of all MotoPress themes, no matter if they are free or paid themes.