Simple Contact Form Addon Released
We keep improving the MotoPress Visual Page Builder, which now provides a dead-simple way to implement a contact form into any WordPress website using new Simple Contact Form addon. It is a carefully designed extension for getting the most of your contact form without a ton of work. Add this addon to your MotoPress Content Editor to make installing additional WordPress plugins needless.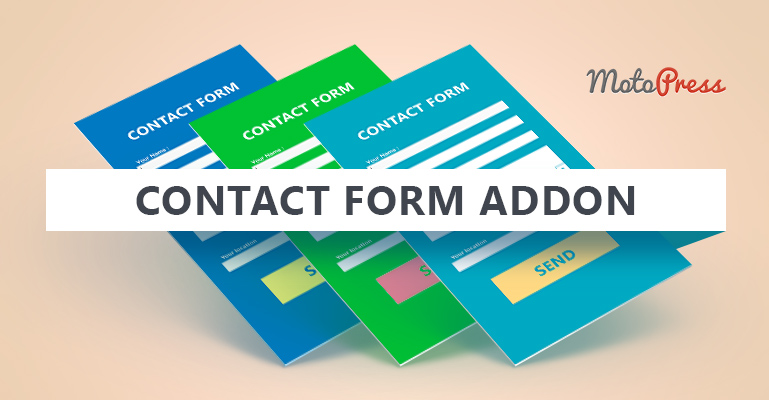 Let's start with the
main privileges of the addon
:
Simple and elegant form creator will serve you for collecting data of different types: email addresses, general questions, feedback, tips, reviews, surveys, polls, or any additional visitor information. With the MotoPress Simple Contact form addon all rolled up in one with all the necessary fields and functions.
Seamless customization experience thanks to a user-friendly interface. Open the MotoPress Visual page builder, drag-and-drop Contact form widget to the page, and start customizing the fields. It's easy!
Google reCAPTHCA spam filtering will provide the site visitors with no actual CAPTCHA experience as they won't need to solve a CAPTCHA, but confirm that they are humans in one click instead.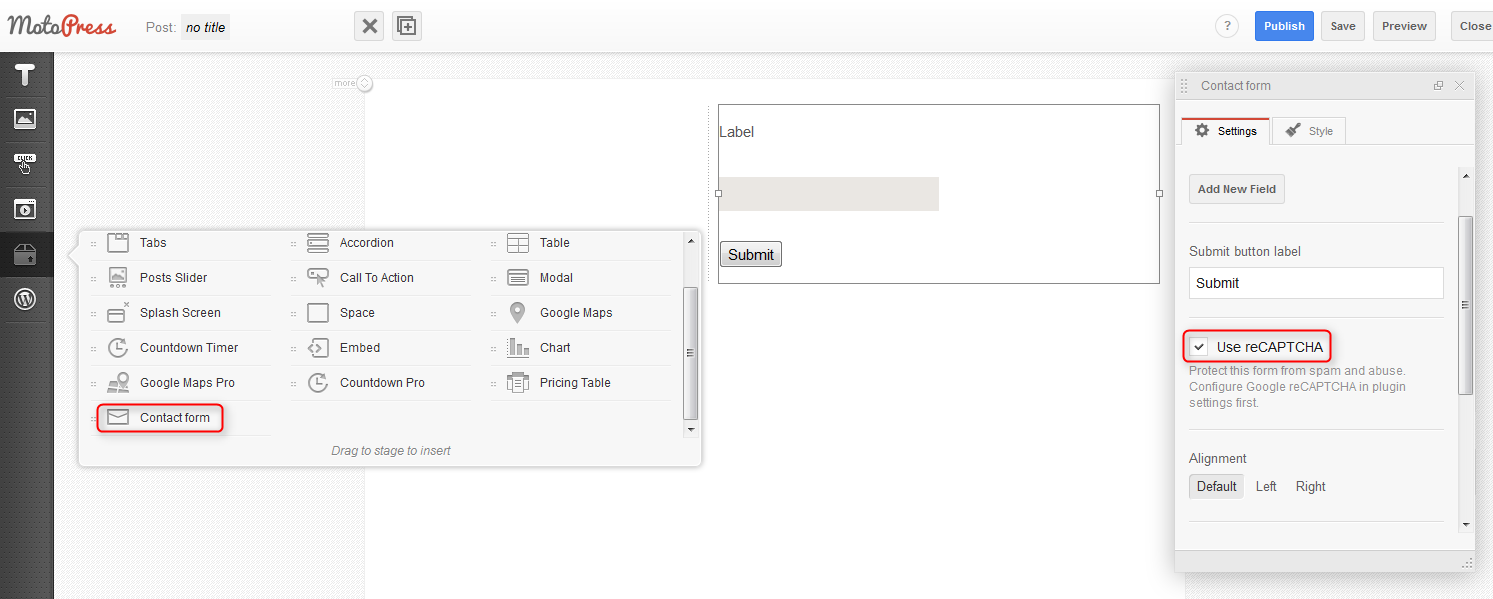 And continue with the core features:
All necessary types of fields for various purposes: label, text, email, telephone, select, number, checkboxes, radio buttons, and text area;
An option to add unlimited amount of fields;
Multi-email templates for building body messages for each contact form;
Ability to use either field label or label as a placeholder;
HTML5 fields validation that will ensure that all the required form fields are correctly filled in;
Ability to apply custom styles and and scripts to each field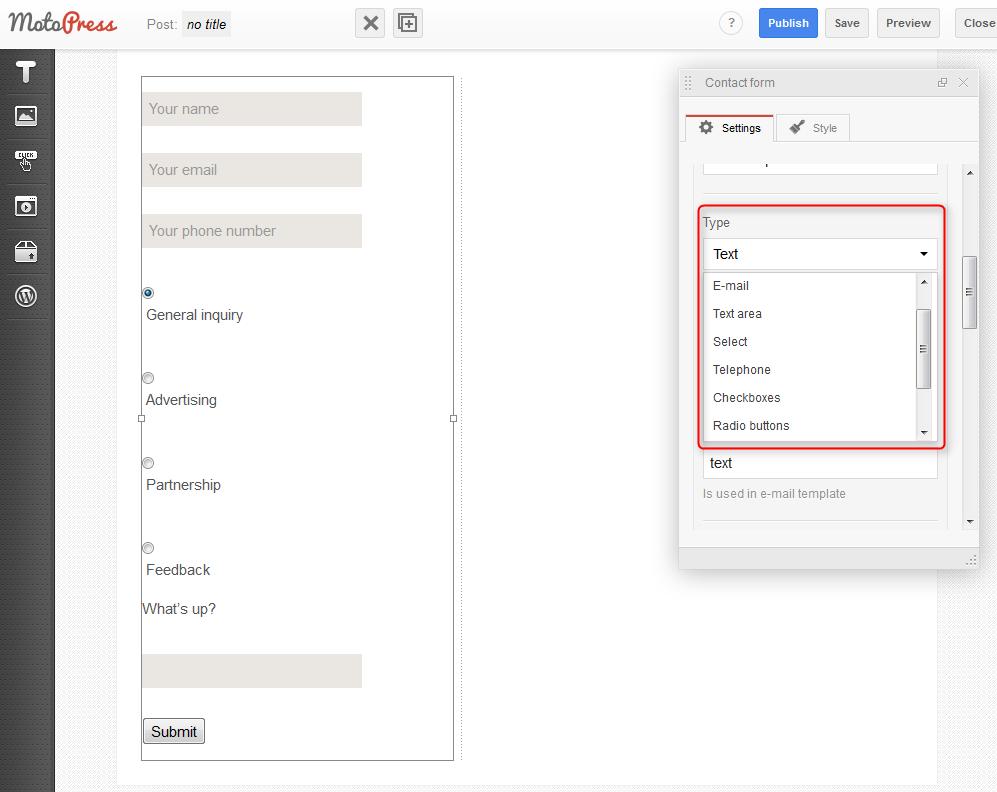 If you are looking for more step-by-step instructions on configuring the form and playing up with all named features, please visit the addon's page.
Last points
One last and important point is setting up your contact form for proper submissions receiving. It's pretty easy and can be adjusted via the MotoPress Content Editor settings: go to your WordPress dashboard, find MotoPress > Settings > switch to Simple Contact form settings tab and fill in all the needed fields:
Specify your email address (where the form submissions should be sent to).
Type your website name.
Fill in the Subject field of the future form submissions.
Edit Success and Fail status messages which will appropriately appear after all of the fields are filled in.
To set up and configure reCAPTCHA, you should get an API key pair (Site Key and Secret Key) and paste them into the appropriate fields.
Build your Email templates.
As you see, the Simple contact form addon is not that simple in terms of functionality; it is replete with a number of useful options for building both a humble and complex form. Adjust the form purposes, decorate your Contact page with any creative visual features and be ready to attain more interaction with your visitors!
This is just the first release of the form, much more on the way. Stay tuned!