10+ WordPress Banner Plugins
The beautiful design of your website is not always enough. You need powerful and effective tools to share the news about deals, discounts, and new products. Or else, to highlight advertisements or announcements, and, thus, keep customers engaged. WordPress banner plugins are the best solution for this case. Eye-catching banners displayed in different places on the website boost interaction and immediately grab attention.
Banners can be of different purposes and types. You should consider the top suggestions and choose the most suitable for your website.
The Collection of Free & Premium Banner Plugins for WordPress
We are glad to introduce the list of free & paid banner plugins that are distinguished by their flexibility, variety of stylish layouts, and ease of use. Let's check them out together!
Stratum – Elementor Widgets


Stratum is a collection of 20+ Elementor widgets developed to extend your powers in the content creation process. On top of that, you receive all of them at zero cost. We suggest taking a look at the fresh & flexible design and customization capabilities of Stratum widgets.
There is a wide range of Elementor themes bundled with Stratum. It inherits the styling peculiarities of your WordPress theme as well. This addon is one of the best free WP banner plugins thanks to its versatile Banner widget.
Banner Elementor widget by Stratum (free):
Awesome hover effects you are allowed to apply;
Banners to spotlight your e-commerce products;
Multiple alignment options.
Getwid – WordPress Blocks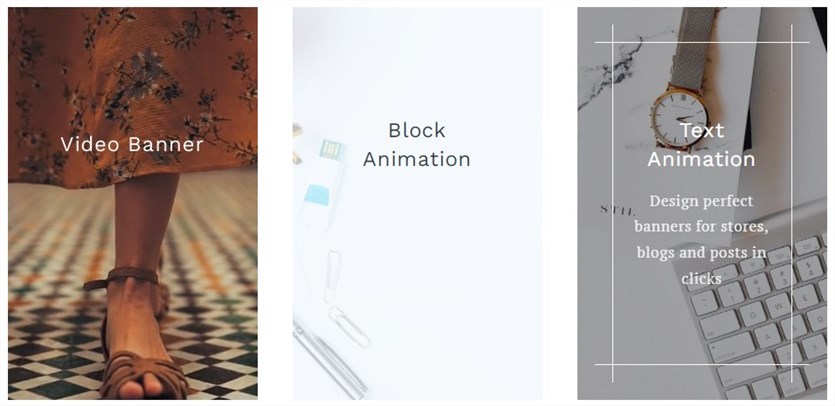 If you are looking for the best WordPress banner plugins, then check out Getwid. It provides you with 40+ fully functional WordPress blocks for Gutenberg native editor and the Template Library. You will have an opportunity to customize colors, typography, sizing, and much more. All the flexible blocks, including Banner, can be used for the intuitive building of any type of website. They are optimized for fast performance without slowing down the pages.
The Template Library covers 35+ fast-loading ready layouts for different content blocks. It should be mentioned that the Getwid addon perfectly interplays with the visual aspect of the WP theme you use.
Banner WordPress block by Getwid (free):
Video Banners available;
Modern animation effects for block or text;
Any content alignment.
Premium Addons – WordPress Banner Plugins


Premium Addons gives you the opportunity to power up your website with sophisticated widgets for Elementor. The collection includes both free and premium tools to build a website without coding. They are displayed perfectly on all screen sizes. With Premium Addons, you get access to the Library of Templates available after a single click. You are allowed to enable/disable any element and duplicate them.
Banner by Premium Addons (free):
Multiple responsive styles;
A rich set of customization options;
Lightweight animations.
Advanced Ads – WordPress Ad Banner Plugin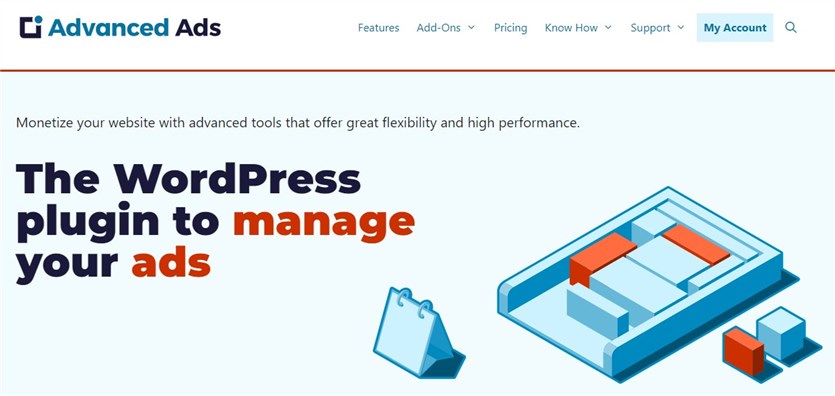 Advanced Ads pertains to WP banner ad plugins since it allows you to insert an interactive banner with advertisements for your products. This plugin supports all types of ads and networks. You can manage and display an unlimited number of them. There are powerful integrations with Google AdSense and WP plugins. The advanced version comes packed with premium addons.
Banner by Advanced Ads (free):
Customization hooks;
Configurable time to appear and expire;
Based on content;
Targeted ads.
Simple Banner – WordPress Banner Plugins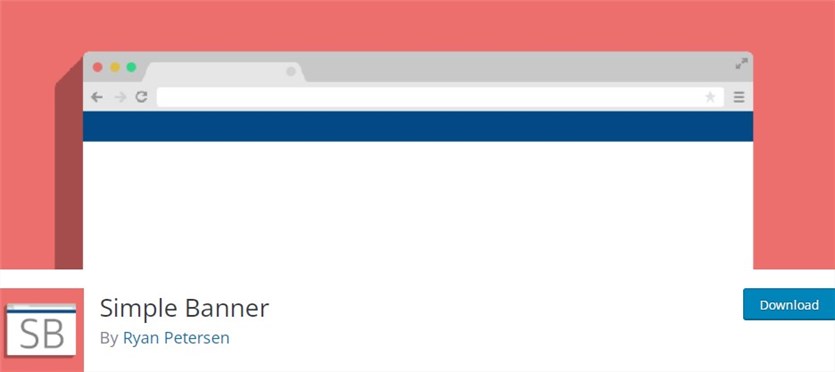 Simple Banner is the ultimate solution if you are searching for a simple way to display an announcement. It is called one of the top banner WordPress plugins because it enables you to add to the top of your website a fancy banner or bar. What's more, the plugin options let you customize the appearance of the banner you post according to your preferences.
Banner by Simple Banner (free):
Customizable colors, text, and background;
Preview options;
Space for CSS.
Qi Addons – Banner Plugin for WordPress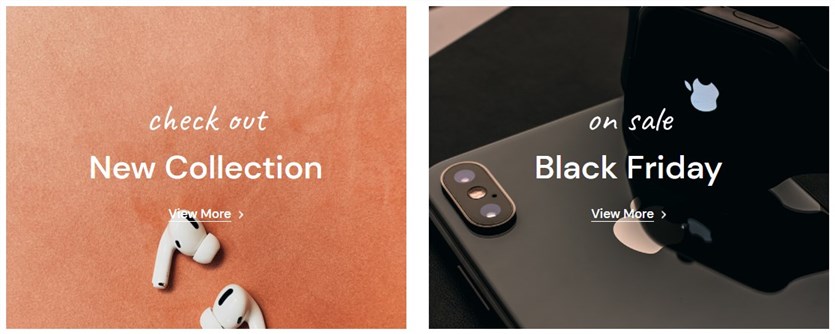 Qi Addons supplies you with free custom widgets. These widgets for Elementor are created for different website sections and can be inserted with no code writing. You may intuitively customize the elements' design and preview the changes in real-time. With Qi Addons being one of the best photo banner plugins WordPress provides, you can deliver important messages creatively.
Banner by Qi Addons (free):
Attention-grabbing background images;
Customizable buttons and icons;
Standard and boxed layouts;
Interactive banners (4 layout types, different styles).
Ad Inserter – Ads Banner for WordPress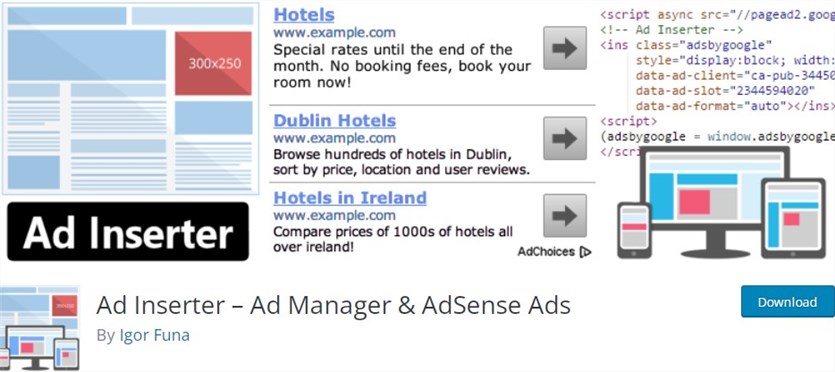 In case you want to highlight any promotional activities on the website through a banner ad, WP plugins list involves Ad Inserter. It is a great WordPress tool for easy ad management providing extended options for opt-in forms, header scripts, analytics, and more. This plugin features integration with AdSense. Ad Inserter works with all types of ads including mobile-friendly rotating banners.
Banner by Ad Inserter (free):
Insertable in different website sections;
Options to enable/disable on individual posts or pages;
Customizable styles and alignments.
Gutenbee – Gutenberg Blocks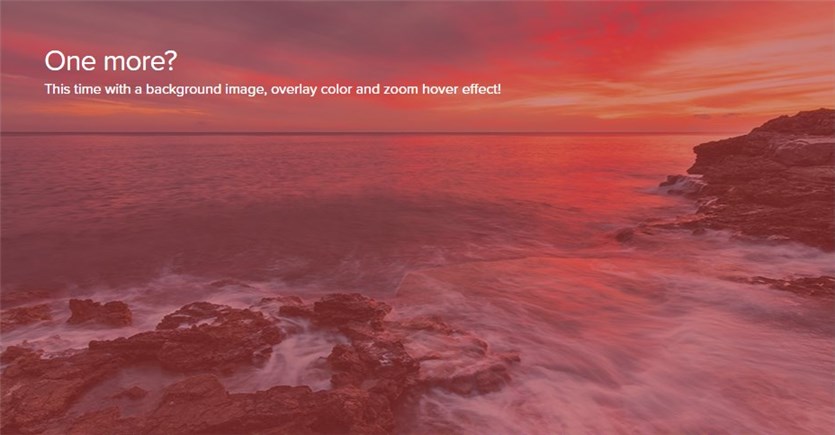 It is possible to captivate the attention of your website visitors with Gutenbee and its blocks for Gutenberg. All the elements of this one of the WordPress banner plugins are designed with ease of use and customizability in mind. They help you organize and edit the content on the pages in a few clicks.
Banner by Gutenbee (free):
Intuitive customization options;
Support for attractive video backgrounds.
The Plus Addons – WordPress Plugin for Banner


The Plus Addons delivers both free and premium Elementor widgets & extensions for your website. This one of the WordPress plugins for banner ads is equipped also with flexible blocks and pre-made templates with multipurpose functionalities. Elementor builder allows you to change the appearance of the elements. The Plus Addons plugin is prominent for integration with WooCommerce, MailChimp, and other plugins.
Banner by The Plus Addons (premium):
Purposed for advertisement;
Layer-based hover effects;
8 A/B tested layouts.
HT Mega – WordPress Addons for Elementor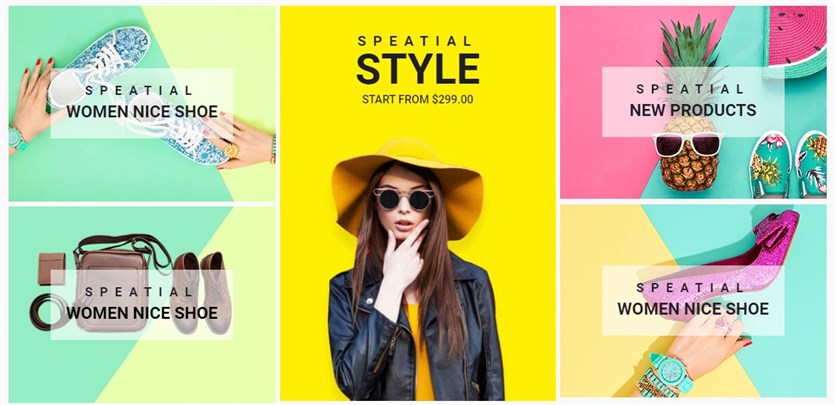 HT Mega comes in handy if you need absolute addons for Elementor. The features toolkit makes you capable of post duplicating, creating a menu or mega menu, template building, and more. Widgets can be added to your website, blog, social media, or other pages. This plugin may be listed as one of the WordPress banner plugins due to its banner box that you receive for free.
Banner by HT Mega (free):
4 good-looking styles;
Easy customization process;
Ready-to-go templates are available.
To Wrap Up
In conclusion, this was our list of the top 10 WordPress banner plugins you should read about. It's high time for you to decide on the purpose of the information you publish in the banner section. The choice of the banner plugin is the next step. The WordPress plugins described in this article are to help you seamlessly add this block to your website.
We advise you to put your time into the CTA message and design as they are crucial for a visually appealing banner. Don't hesitate to share your thoughts and experience in the comments section below!