Top 5 Reasons Why You Should Use Elementor Custom Widgets
Today, we'll talk about Elementor custom widgets and how they can boost any website regardless of its type and size.
Out of dozen popular drag-and-drop WordPress page builders, Elementor is the most intuitive. This fact makes it the most popular page builder for both developers and non-professionals. With extra tools (themes, custom widgets, and addons), designing websites turns into a creative process with almost no tech steps involved.
But first, let's start with the basics.
What Is a Widget?
Widgets are a core element of any Elementor website. They are building blocks of your design and can be easily inserted into any page at any place. Widgets can be responsible for a certain task like creating extra space between modules, embedding an image, or inserting a title. Or they can help you create advanced content elements. A widget can represent anything, from a simple paragraph and button to sliders, post carousels, price boxes, product lists, and more.
Currently, the free version of Elementor counts 30+ standard widgets, plus 14+ widgets related to your theme (headers, footers, 404 page, etc).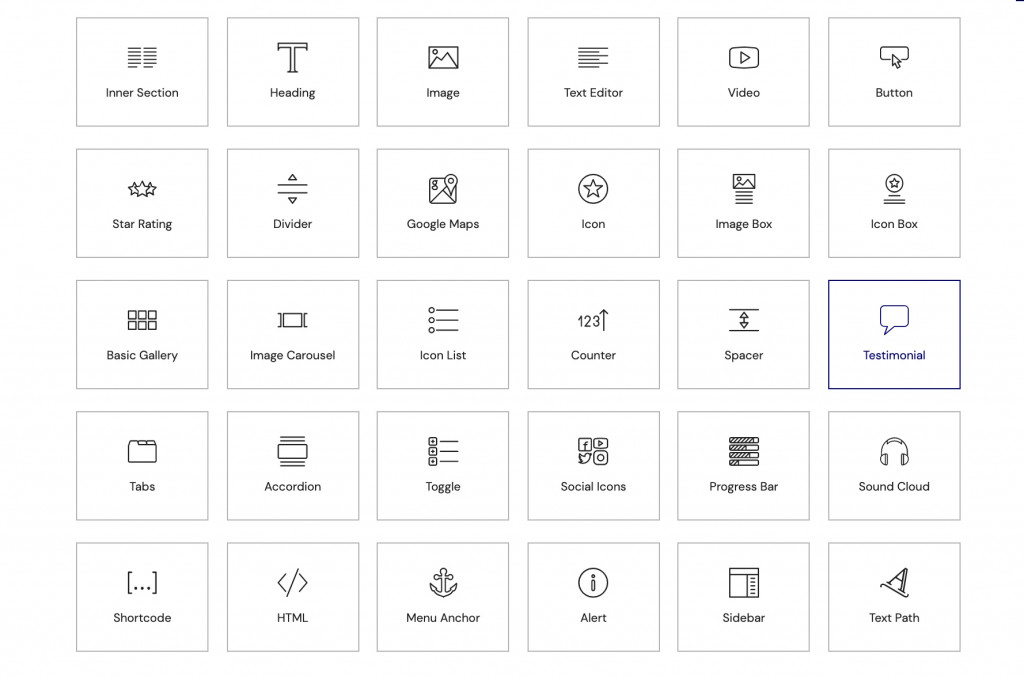 Also, if you are using plugins that come with their own widgets (e.g. WooCommerce or any library of custom widgets), you'll also see them in the Elementor menu: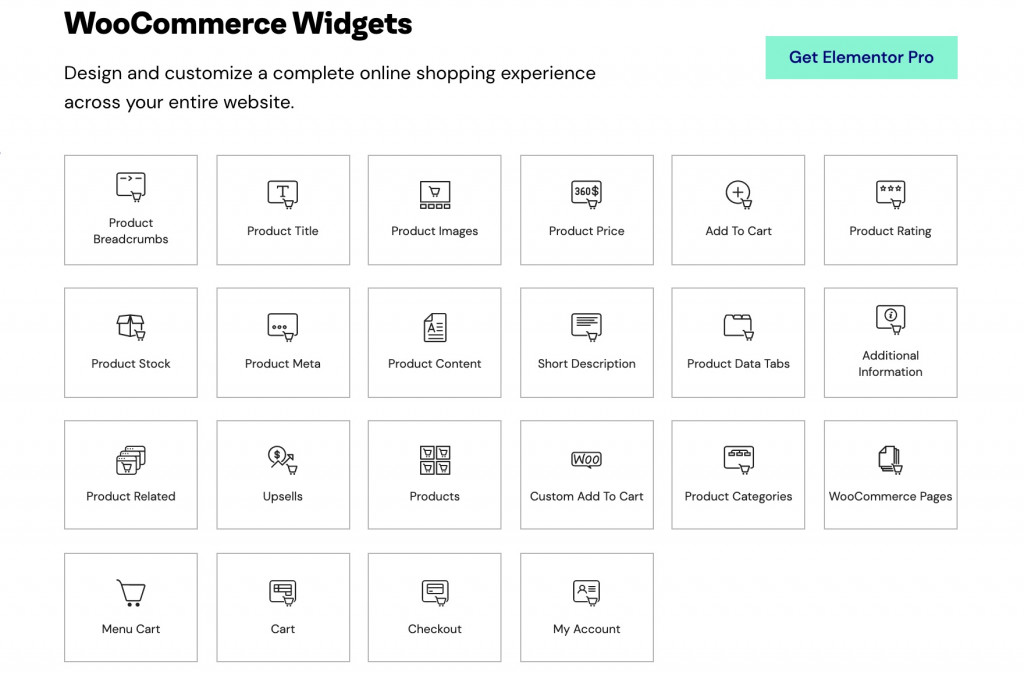 About Custom Widgets for Elementor
The great popularity of Elementor was determined not only by a flexible drag-and-drop interface. Although the plugin is quite intuitive for novice users, it offers functionality for pro developers to make custom Elementor solutions.
Third-party WordPress developers used this chance to create their own addons with Elementor custom widgets. They were helpful both for users with zero coding knowledge and professionals looking for an advanced and ready-to-go solution.
Read further if you want to know why you should have an extra collection of paid or free addons for Elementor.

Why Use Custom Elementor Widgets?
1. Unlimited Choice of Elementor Widgets
The WordPress.org library counts up dozens of plugins with Elementor custom widgets. Most of them work as universal solutions, so their elements will be useful for all types of websites.
For instance, a homepage media slider widget:


Other common widgets that you can find in such plugins are:
Post display widgets (lists, grids, etc)
Counter & Countdowns
Price Lists & Price Tables
Timelines
Google Maps
Flip boxes
Social Media widgets
Popups, and more.
In the meantime, some Elementor addons offer widgets for specific purposes like online shopping, building website layout, etc.
The most common WooCommerce-oriented widgets are Product Tabs, Product List, Product Carousel, Category, Slider, Mini Cart, and Menu.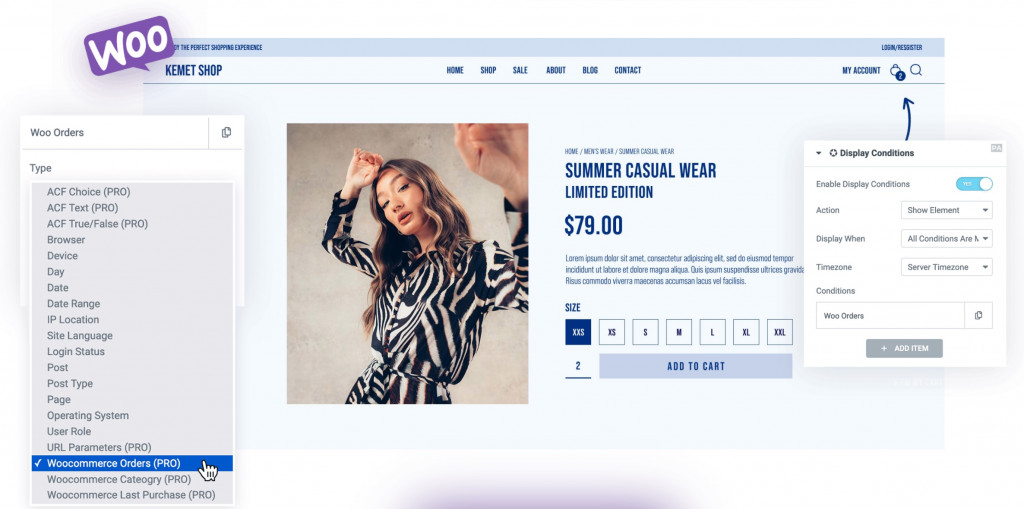 Source: Premium Addons
Also, there are plugins that integrate with Elementor by creating a separate widget. For instance, our MotoPress Hotel Booking plugin offers a free Elementor integration addon allowing you to add a booking form widget to any website area.
One more addon worth being mentioned is the Stratum Elementor Mega Menu. Just like Hotel Booking, it comes as a single widget and lets you edit the look of your mega menu directly in the page builder.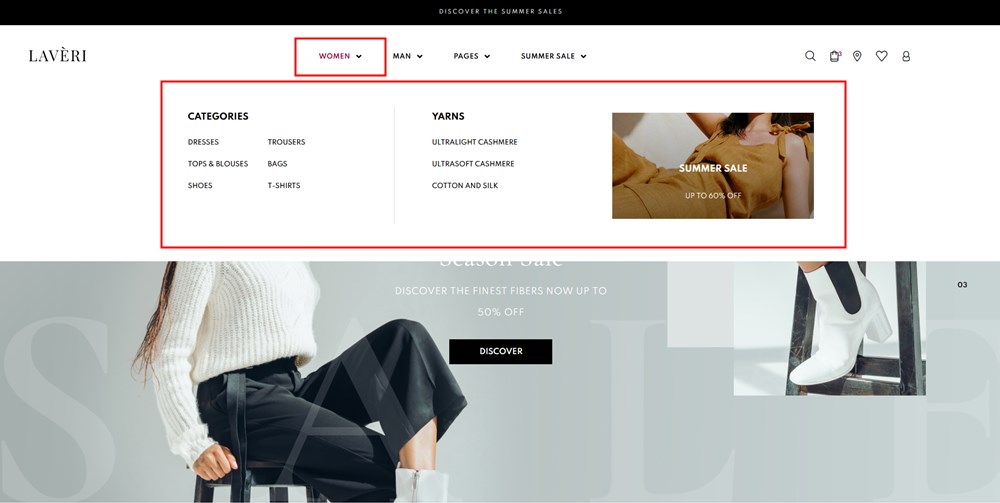 2. Enhanced Functionality
When it comes to professionally-done websites, each of their elements is meant to serve a particular goal (e.g. call of action, booking wizard, product listing, etc). In many cases, one element accommodates more than one goal. But basic Elementor widgets are not made to fit multiple contents inside one element.
For example, you need to insert testimonials on a business homepage. Unless you purchased Elementor PRO, you can't access a premium testimonial widget and can only use its free analog. You want to have at least three user testimonials, but you also to save space on a page.
The best solution is to use a widget with a carousel layout. Clearly, a free testimonial element does not support such a format. But luckily, you can find the same widget in the addons like Stratum:

3. Advanced Styling
Advanced functionality comes with extended styling options. The key reason why third-party widgets exist is the ability to customize widgets to the full extent. You'll get multiple styling features packed nicely in the visual drag-and-drop page builder. Easy to use and fast to employ, those widgets are a blessing for every beginner and a time booster for professionals.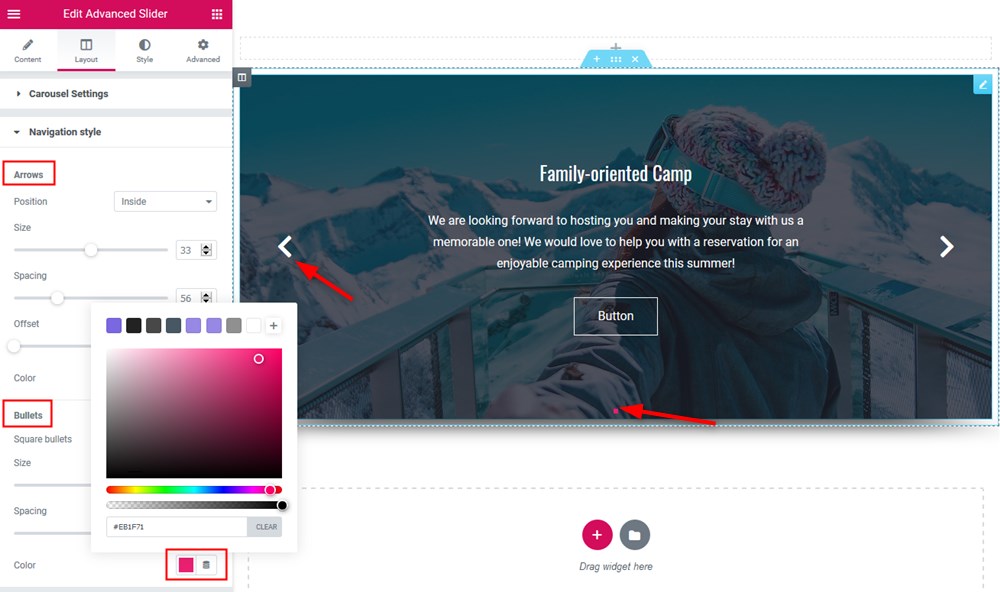 4. Ready-To-Go Templates
A lot of Elementor addon collections include libraries with starter site themes. So by purchasing one addon, you get professionally designed Elementor templates, which you can use right away. If you are just a beginner, those templates will give you hints on how to beautifully settle up your page design.
5. Saves Money On Pro Development
Even if you purchase the Pro versions of all Elementor addons, you'll spend fewer costs on developing a website than if you hired a professional. Obviously, WordPress and, in particular, Elementor, require a learning curve for beginners. But if you're familiar with the software, you can easily handle it yourself. The WordPress community is huge, so you'll find tons of free Elementor tutorials on how to make a website with one solid WordPress theme and a few plugins.
For freelancers developing websites for their clients, Elementor addons can be useful as well. If they use ready-to-go widgets, it facilitates and fastens their work process.
Top 5+ Paid & Free Elementor Addons
In case you wonder, here is a quick selection of the best free add on widgets for Elementor: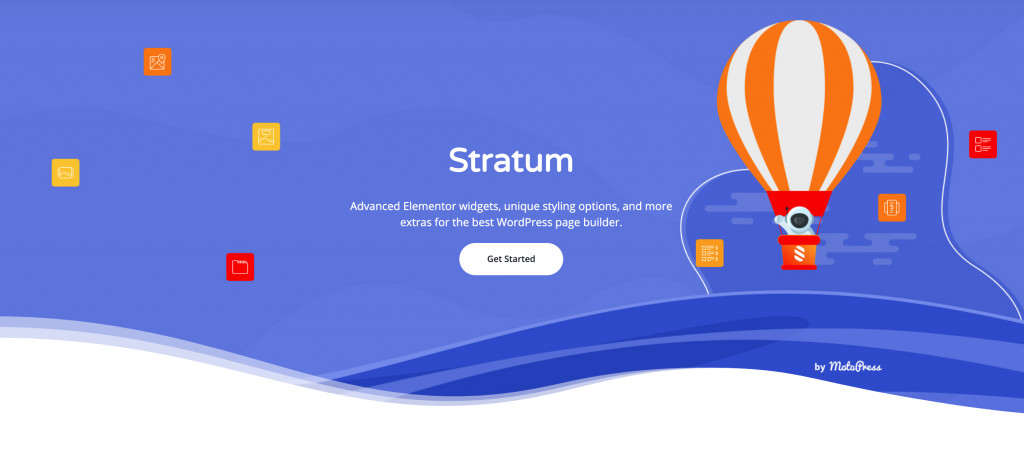 As soon as Stratum was released in 2020, it has transformed into a highly-competitive freemium solution of content modules. It's one of those few Elementor free addons where all widgets come free of cost. The plugin lets you use all 24+ widgets in its free version, while some extended functionality will be available in the premium version only. The Pro version comes at the most affordable rate on the entire market.
Users may find Stratum beneficial just for the fact it offers the exact analogs of paid Elementor Pro widgets and free Elementor widgets yet with extended functionality. Stratum works fast, does not slow down your website, and is fully compatible with other Elementor addons.
Watch the Stratum video overview and learn how to add custom widget in WordPress:
Highlights:
All 24+ widgets are free
6 analog widgets to paid Elementor PRO ones
Modules inherit the visual styling of your theme
Advanced design toolchain
Elementor template library integration
Explore all Stratum widget WordPress tutorials down by the link.


With over 1+ million installs, Essential Addons provides the highest number of installs among its competitors in the Elementor addons free segment. The free version provides 45+ basic, yet feature-rich elements such as Form Stylers, Post, Social Media, and many more. The number of new widgets keeps growing. This is a lightweight WordPress Elementor plugin, which does not slow down your site due to the "Modular Control" feature allowing users to enable/disable elements at their will.
With Essential Addons Pro, you get access to over 30+ more premium widgets like Off-Canvas, Lightbox & Modal, Advanced Post & Gallery widgets, Parallax effects, Form Stylers, and many more.
Plus, the Premium Edition of Essential Addons offers over 100 ready-made blocks. You can easily import these templates into your pages and start customizing and get the desired result in an instant.
Highlights:
Marketing-oriended Widgets
Elements Control
Form Style Elements
Social Icons
7+ Extensions


We're moving to Premium Addons – another one of the best free Elementor addons. The PA Elementor widgets are more customizable, have a modular structure, and support disabling of unused widgets in order to improve performance. Also, the plugin boasts some interesting rendering options.
The majority of PA widgets such as Google Maps, image grid, progress bar, price table, are free of cost. The list of PRO widgets consists of more interesting elements, such as Alert Box, Magic Section, social feed widgets, and more.
Highlights:
Cross-Domain Copy'n'Paste
Content Display Conditions
WooCommmerce Product Listing Widget
Floating Effects
Templates Library
Post & Page Duplicator


Happy Elementor Addons by weDevs is rightfully called one of the best Elementor widgets on the market. The plugin offers solutions to common design issues in the Elementor community. Currently, the library counts 45+ Elementor free widgets, while the premium package adds up 46+ advanced elements on top!
The addon supports integration with Happy Templates meaning you gain access to over 400 design presets.
Highlights:
Cross-domain Copy-paste
400+ ready-made design presets
Unlimited Sections Nesting
Image Masking
Floating Effect
Conditional Content Display


WooLentor is a WooCommerce Page Builder Elementor Addon that will take your WooCommerce store to another level. It provides you with tons of noteworthy features to create amazing layouts for all the WooCommerce pages effortlessly. Some of the features include WooCommerce Product Page Builder, WooCommerce Category Page Builder, WooCommerce Cart Page Builder, WooCommerce Checkout Page Builder, and WooCommerce My Account Page Builder.
With WooLentor, you can add tabs to display your products in different categories, add banners for special offers, and even create your own customized layouts. WooLentor also includes an image marker tool, so you can describe products by adding markers to different parts of their images.
Highlights:
Custom Page Builder
17 Modules
Template Library
44 Free Widgets
40 Premium Widgets
Ready Templates


PowerPack is a collection of 60+ creative widgets & extensions, and 30 of them are free of cost. They range from header widgets to advanced pricing tables and popups. The plugin offers several unique widgets that you can hardly find among the best free addons for Elementor. For instance, those are Restaurant Price Menu, Group Carousel, and more.
Another great feature that comes with this add-on is white marks. You can maintain your brand while building client sites and projects.
Finally, PowerPack provides an extensive template library with 150+ ready-to-use section blocks.
Highlights:
Header Footer Builder
Magic Wand Feature
WooCommerce Builder
Advanced Display Conditions
Schema Markup Widgets
Custom cursor
Final Note
There is no way you should NOT use Elementor custom widgets. Also, click the next posts to explore more Elementor solutions: