View Bookings in Calendar & Timetable Modes since Appointment Booking 1.8.0
The latest plugin version 1.8.0 brings a new useful menu to the Appointment Booking plugin for WordPress. You can find it via Appointments > Calendar.
The new appointment booking calendar view for reservations allows you to see and filter all past and upcoming bookings in a handy visual mode in a color-coded calendar.

You cam optionally watch a video tutorial:
There are a few handy filters you can use to quicker find the needed booking:
Services
Employees
Locations
Statuses
It's worth mentioning that you can use the "previous" and "next" button to navigate through bookings by dates.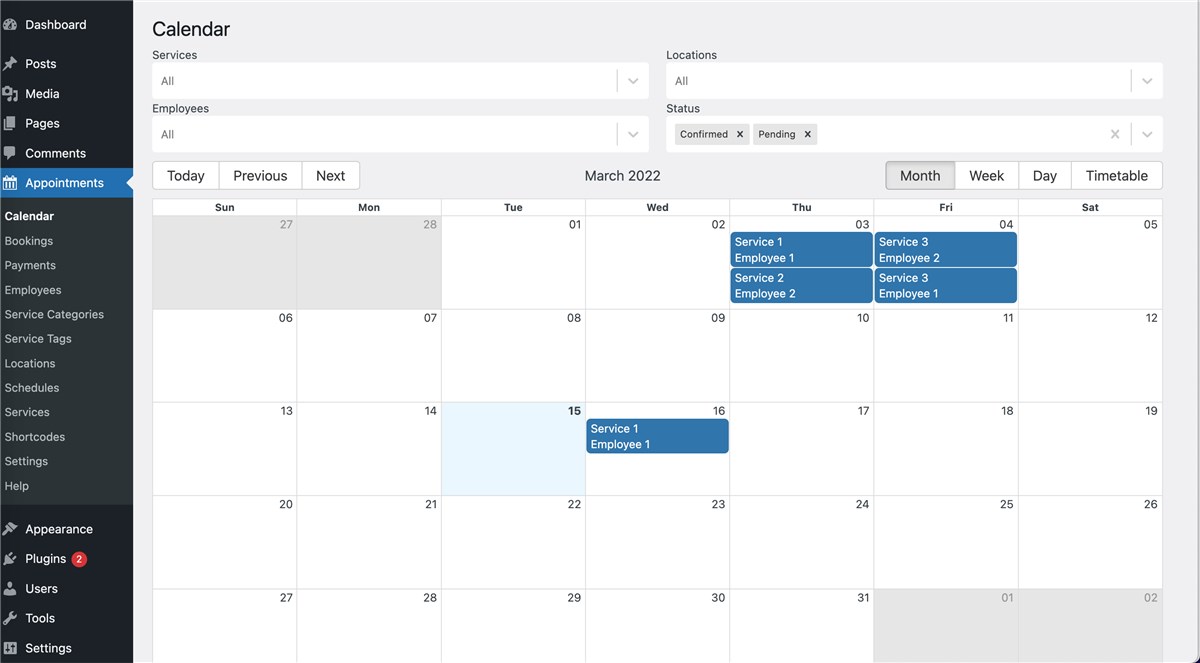 For example, it's easy to see all bookings for today: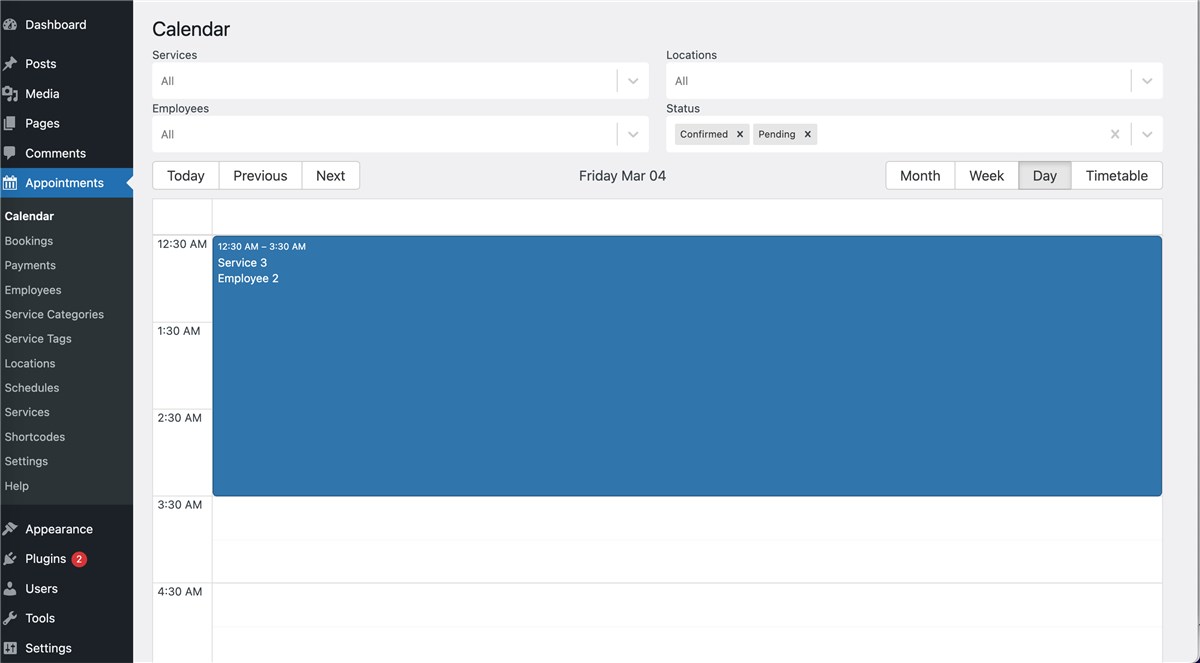 Or you can quickly glance your workload for a week: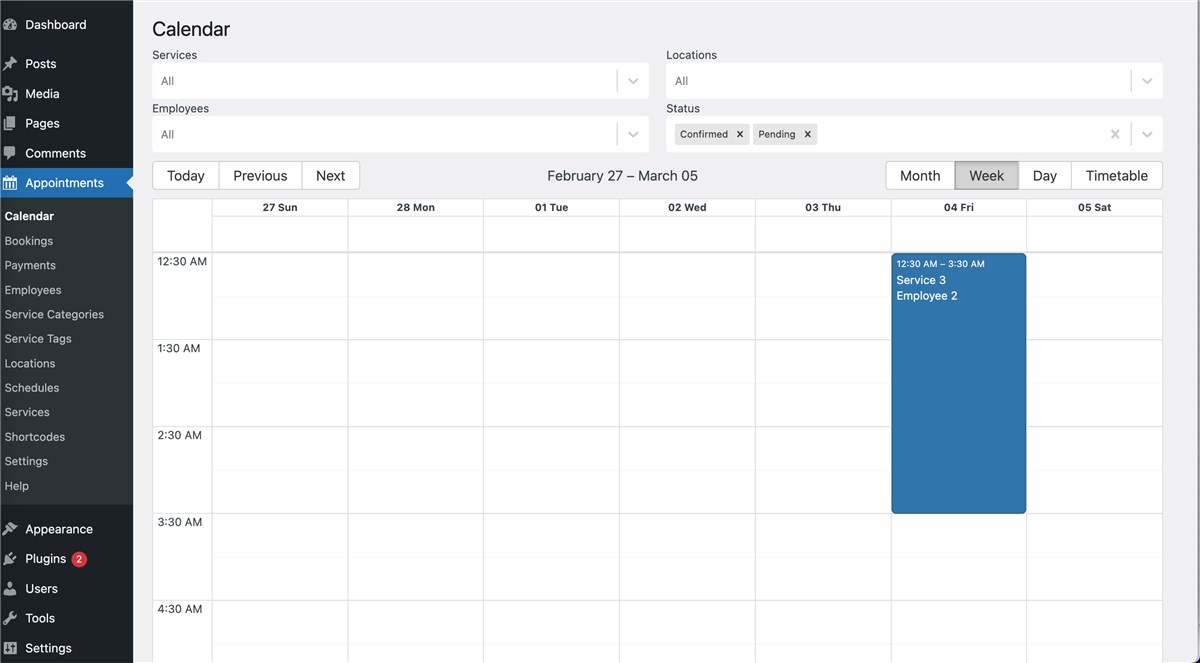 It's also important that you can select multiple filters at the same time to find all the needed bookings for the needed dates and needed statuses.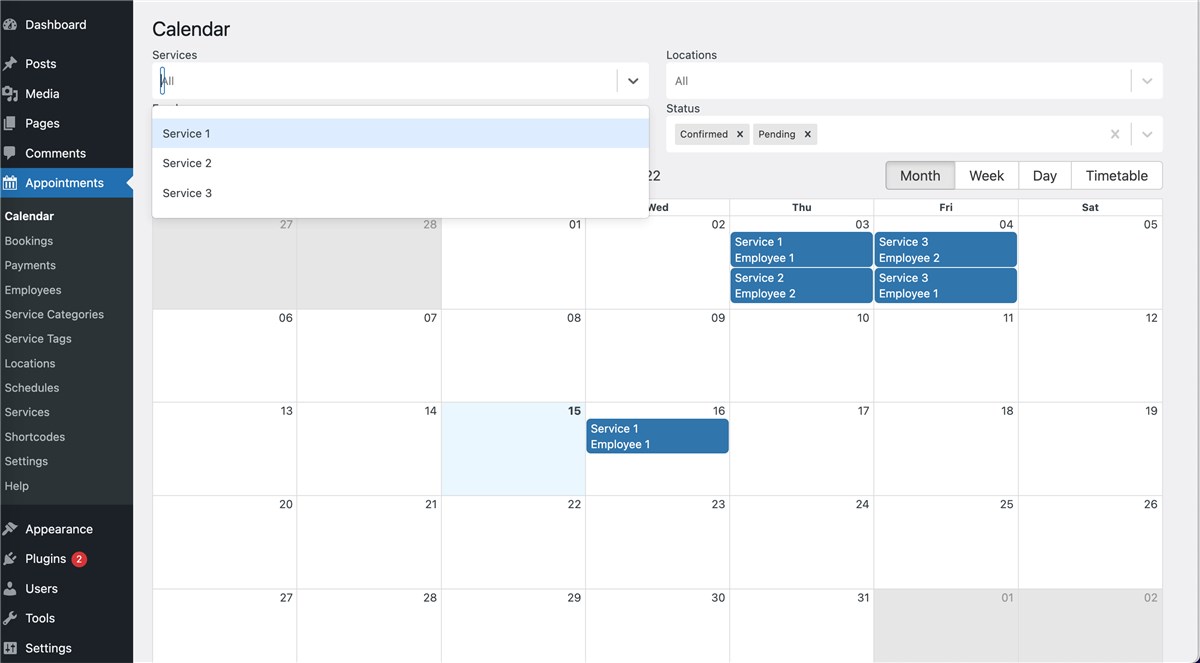 To view details of each particular booking, just click on it to open the booking and client details in a pop-up. Note that reservation details can contain multiple bookings since one client can book several services at one go.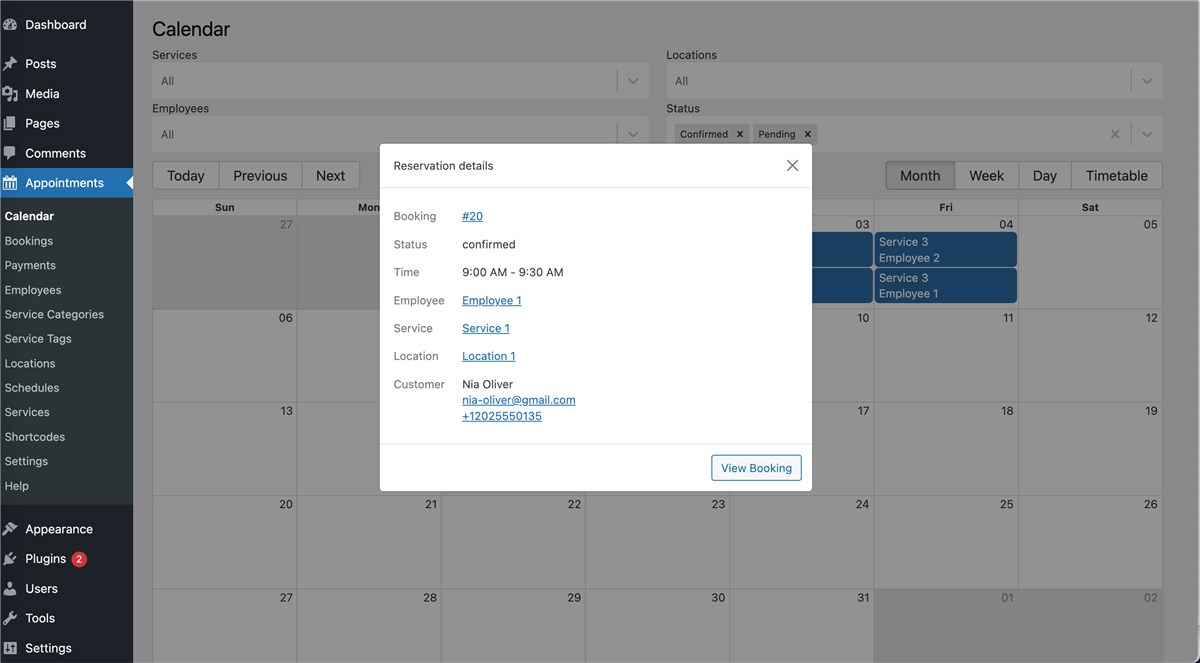 By default, this menu is available to the Administrator and Appointment Manager user roles of the Appointment Booking plugin.
The Appointment Employee user role can see the calendar as well but they can see only their own bookings (assigned to them) – quite similar to how they can view only their bookings via other menus. Also, they can't hit on the "View Booking" button in the pop-up.
The Timetable view for bookings allows you to see booking details in a list view so that the latest ones are shown to the top. You can also filter them using the same filtering menu.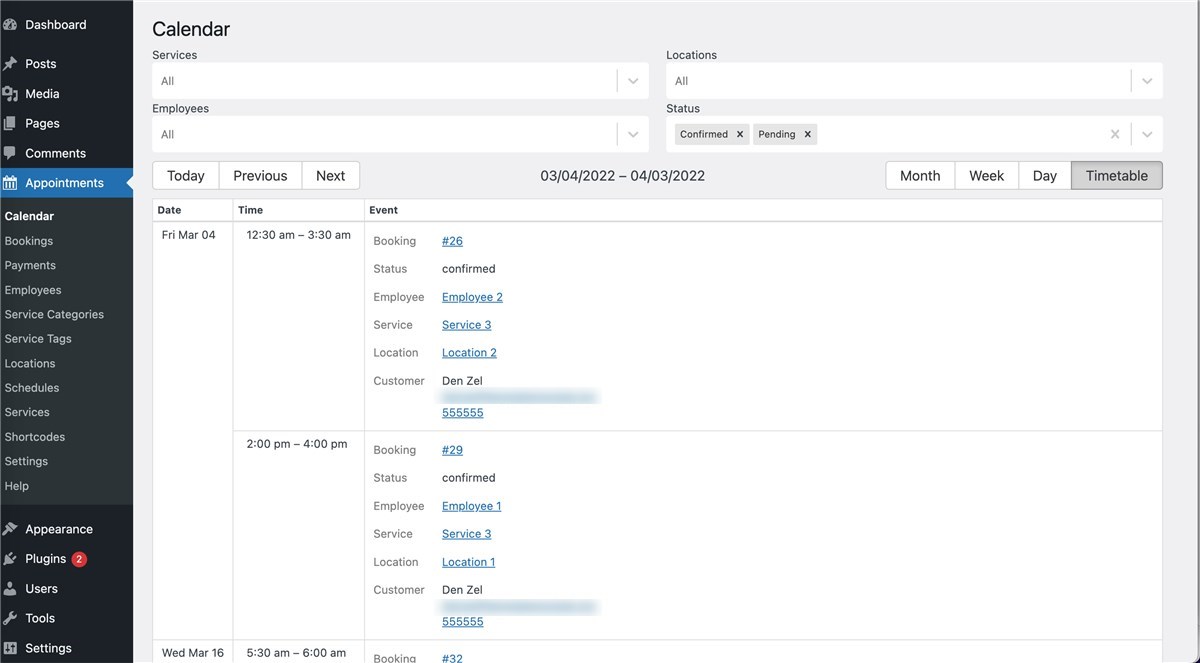 Note: at least WordPress 5.0 is required to use the latest updates.
Hopefully, you'll get better operational options working with the new calendar and timetable views for your appointments and bookings. Update to the latest Appointment Booking version now to get a handy appointment booking calendar to optimize your business operations!