Best Mailchimp Plugins for WordPress in 2023
Any business requires constant communication with your current and potential clients to hear their desires and to keep them informed about the latest news. Of course, you may interact through social networks, but this way has some cons. For instance, your post can stay missed or unchecked in a long news feed. Another way is to put into force email marketing, for this purpose the right addon for Mailchimp is the most appropriate solution.
We recommend you to look into the carefully compiled list of the Mailchimp plugins offered by WordPress. You should also check out a little guide about the WordPress Mailchimp integration to make sure of its benefits and learn the key moments of the installing process. In this article, we're discussing the main features of the freemium Mailchimp plugins.
The Collection of Free and Premium WordPress Mailchimp Plugins
Getwid – WP Mailchimp Plugin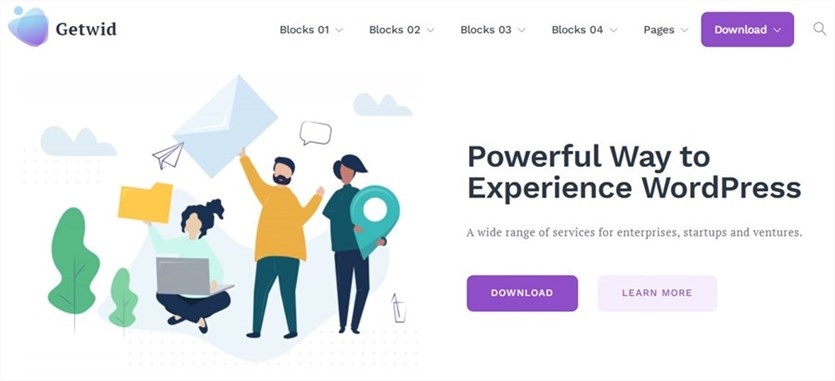 Getwid is the first Mailchimp WordPress plugin on our list giving you the necessary tool for the email subscription form. It comes packed with 40+ Gutenberg blocks that are suitable for multiple purposes. But we want you to pay particular attention to the Mailchimp Gutenberg block. It is a free solution for integrating MailChimp with WordPress without using third-party services.
The plugin developers were targeted at a user-friendly Gutenberg block. The features list includes some default elements for the form as first name, last name, email address, and a paragraph placed in any order. Or signify some fields as not required. When it comes to design, you can customize the "Subscribe" button and use other native editor blocks from the collection.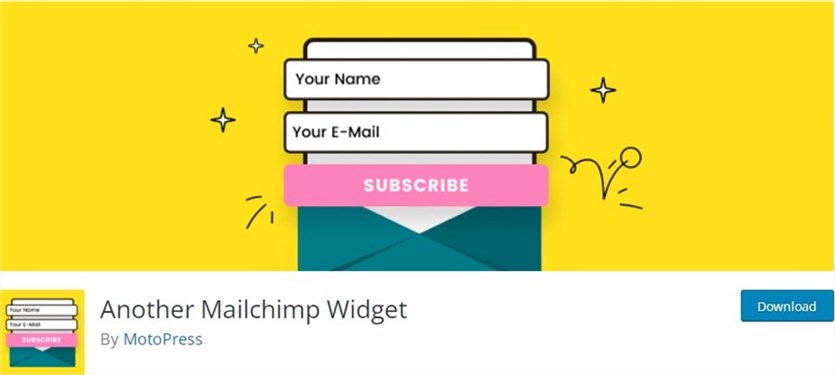 Another Mailchimp Widget is one more free Mailchimp plugin for WordPress being easy to use. It allows you to organize the subscription process on your website. There are two ways to add a subscription form with this plugin for Mailchimp WordPress users will appreciate: as a widget or via custom shortcode. Any page can be enriched with a special opt-in form to urge visitors to subscribe to your Mailchimp mailing lists.
Above all, this plugin integrates easily with any WordPress template you use. It also helps get some analytics. It is useful for your marketing campaigns targeted at a particular audience and relevant content choice.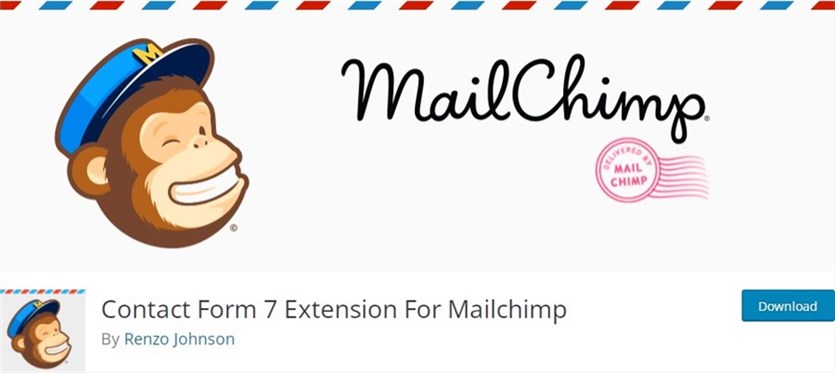 Contact Form 7 is a well-known WordPress plugin providing you with an effective Mailchimp Extension. It has pro and free versions supporting multiple contact forms, mailing lists, and API keys. The plugin is flexible enough to make the customization process easy. You begin the email communication with the visitors through a contact form placed on the website pages.
The free version grants you single and double opt-in forms, space for an unlimited number of contact forms, and an opt-in checkbox. The users give good rates to the premium features of this WP Mailchimp plugin due to the verification email opportunity and the unlimited number of custom fields, tags, and groups. There is support for Mailchimp categories, interests, and segments included. The new update also brings such options as unsubscribe, delete, or archive.
Mailmunch – WordPress Mailchimp Plugin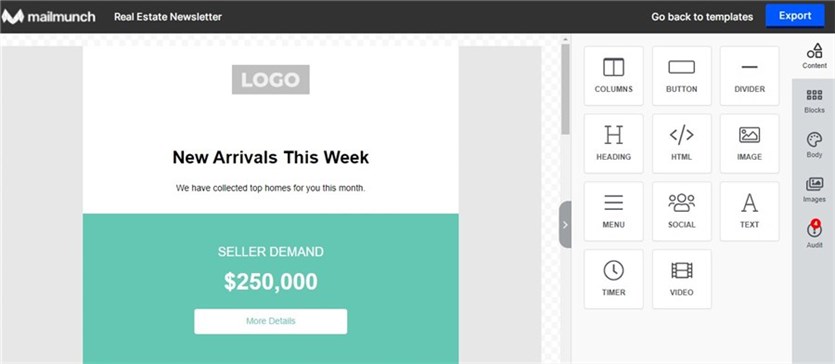 Mailmunch is one more good email marketing solution you can find in the Mailchimp WordPress niche. It has both free and paid plans that are effective for converting email readers into your customers through eye-catching emails. The plugin helps retain the information about them to your website and improve the newsletter reading experience.
The plan you get at zero cost is quite limited as it suggests a set of basic tools. They are unlimited subscribers, forms & pop-ups, and Mailchimp branding. The choice in favor of the premium one empowers you with landing pages, analytic reports that are important for your marketing strategy, ready responsive templates, SEO optimization, and more.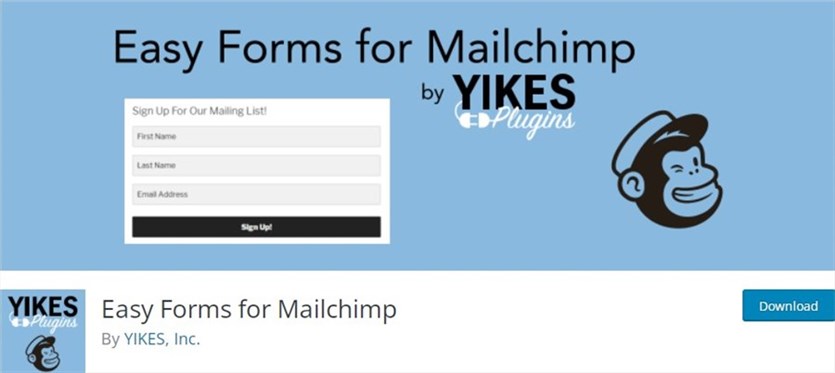 Easy Forms for Mailchimp is a ready-to-go Mailchimp WordPress free suggestion for unlimited forms you are allowed to insert into any page, post, or widgetized area. It is possible to encourage the visitors on subscription to interest groups or pre-check groups through a special field. Some analytics lists are viewable right from the admin dashboard. Extensive customization options spread on buttons, success, and error messages.
You are able to perform multiple actions concerning subscribers. For example, remove them from the list or redirect them to another post. The plugin implies WordPress Mailchimp integration with comments and registration forms and such plugins as WooCommerce, Easy Digital Downloads, BuddyPress, BbPress, and Contact Form 7. What's more, broaden the available features via free and paid addons.
AIO Checkout – Mailchimp WooCommerce Integration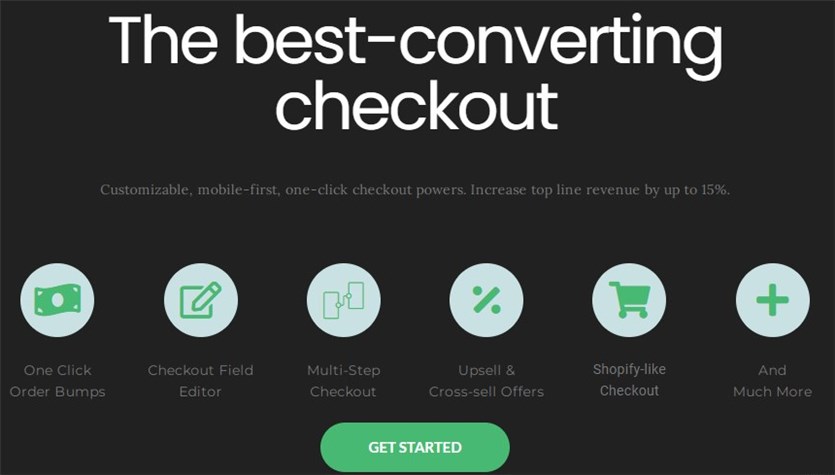 AIO Checkout is an excellent and user-friendly plugin that integrates with Mailchimp. This plugin will be handy for running an eCommerce store on WordPress. Not only does it allow you to capture the customer's email but also their order details.
If you are growing your list via ebooks, you can create a free ebook product and capture customer emails to MailChimp. These features are only available in the premium version. It also allows you to add automation to your campaign by assigning customers a specific tag to use as an automation trigger.
This will help you run post-checkout marketing campaigns for your new products or offer discounts to increase customer's LTV. You can also add a checkbox at the checkout to allow customers to select whether they want to receive promotional emails or not.
MailOptin – MailChimp WordPress Plugin

Mailchimp for WordPress can be quickly arranged with the MailOptin plugin. Inside this premium solution, you create emails with a flexible and easy-to-use form builder called WordPress Customizer. Opt for animation effects and one of the multiple display options. The collection includes a lightbox popup, notification bar, slide-in, sidebar/widget, before, inside or after post, and inline.
One of the main benefits is the exit-intent technology that helps show the opt-in form when the visitors are going to close the website page. Also, build a custom registration form instead of a WordPress default one. Boost the conversion rates through A/B testing indicating the necessary data. The reports are enhanced by the statistics received from Google Analytics.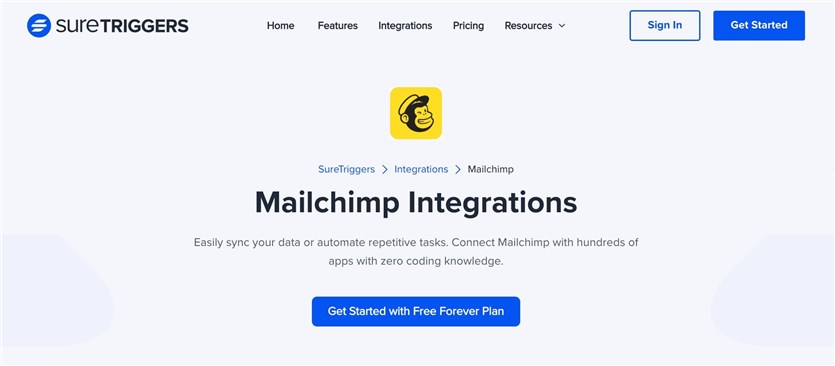 SureTriggers is a versatile automation platform that seamlessly integrates with various SaaS apps and WordPress plugins, offering advanced workflows and integrations. It helps businesses streamline processes and enhance productivity.
Mailchimp and SureTriggers integration is a game-changer when it comes to email marketing. With this seamless integration, you can effortlessly sync your leads from any CRMs, lead forms or emails to Mailchimp, making it a breeze to nurture and engage with your audience.
Imagine you're running an online store using WooCommerce. Whenever a customer completes a purchase, SureTriggers can automatically trigger a lead capture form to collect their email address. These leads are then seamlessly added to your Mailchimp list, ready to receive targeted email campaigns.
This integration makes it super convenient to automate your email marketing efforts, ensuring that your subscribers receive the right message at the right time. It saves you time and effort, allowing you to focus on other important aspects of your business.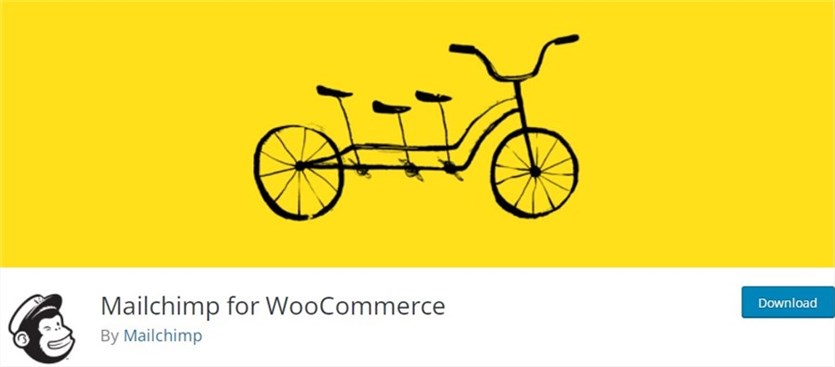 The success of the email marketing campaign depends on the Mailchimp plugin for WordPress you select. By the way, WP WooCommerce Mailchimp and its feature of data synchronization suit this main goal. Try for free the key options represented by marketing automation, automatically embedded pop-up form, and more. After all, you retrieve some analytical reports on your marketing performance, customers' purchase history, and purchase frequency.
The emails you send can include product recommendations or discount codes. The plugin comes with the tools to drive the website visitors to Facebook and Instagram ads or to set up Google ads. Plus, it is compatible with WPML. Stunning landing pages will improve the promotion of your products or sales.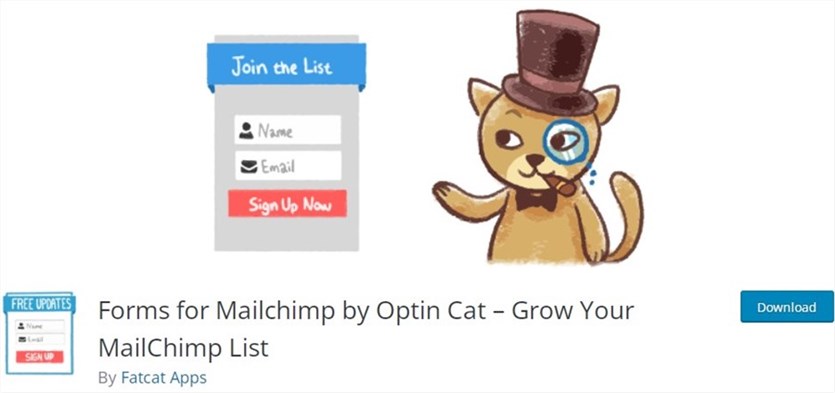 Forms for Mailchimp plugin by Optin Cat established itself as a leading choice on the Mailchimp WordPress market. You'll find advantages in this plugin compatibility with the Gutenberg native editor. This is a key point in the easy and intuitive form creation process. As a result, you obtain a mobile-friendly form inherited by the WP you use in a matter of clicks.
The plugin comes bundled with multiple opt-in form types. These are post boxes, sidebar widgets, and lightbox pop-ups. There are several methods to add an unlimited number of them to your website. The premium version extends the plugin functionality through mobile popups, template options, two-step process, exit avoiding tool, and more.
Concluding Words
To conclude, you've probably realized the necessity of the Mailchimp plugins for an effective mailing marketing plan. Your website will get extra help from one of these solutions. Numerous positive reviews from experienced customers support this point of view. Our list includes all the necessary plugins for the work of your online business. So, read through the article carefully and start boosting your website with a free or premium WordPress Mailchimp plugin.
If you make use of this collection, please, leave some words in the comments section! Or we'll be glad to read your suggestions there as well!
---
Disclosure: this article may contain affiliate links for third party products. If you click a link and later make a purchase, we may earn an affiliate commission that doesn't result in additional charges to you.