Add Bookings by Hand or Edit Existing Ones since Appointment Booking 1.9.0
The Appointment Booking plugin for WordPress is evolving with each new update. The Appointment Booking plugin for WordPress version 1.9.0 allows for more flexibility as to working with the current and past bookings.
Since Appointment Booking 1.9.0, you can edit all existing appointment reservations or add new ones manually.
Video guide
See how to add appointment reservations as an admin manually.
How to add appointments
From now on, you can add new bookings via the WordPress dashboard > Bookings > "Add New".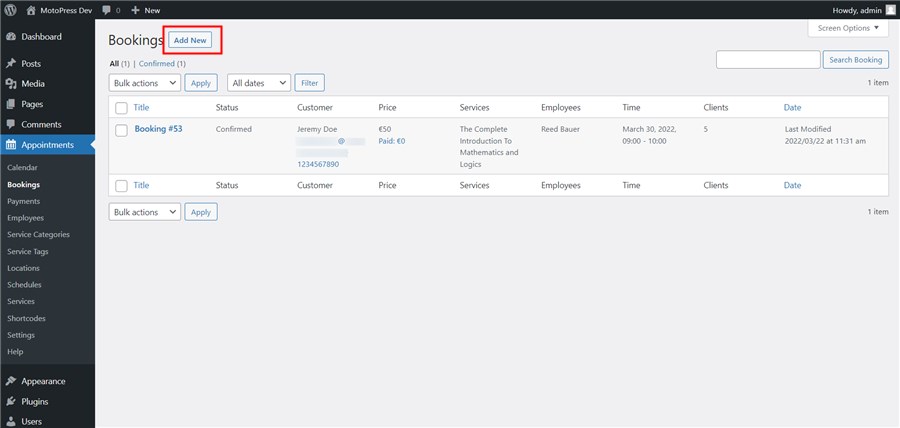 It will open a standard menu where you can pick a service, add a client name, and add a payment if a client paid after arrival. You can add customer info and also edit a booking status in a few clicks. Use logs to add any custom info for your team about a customer or payment.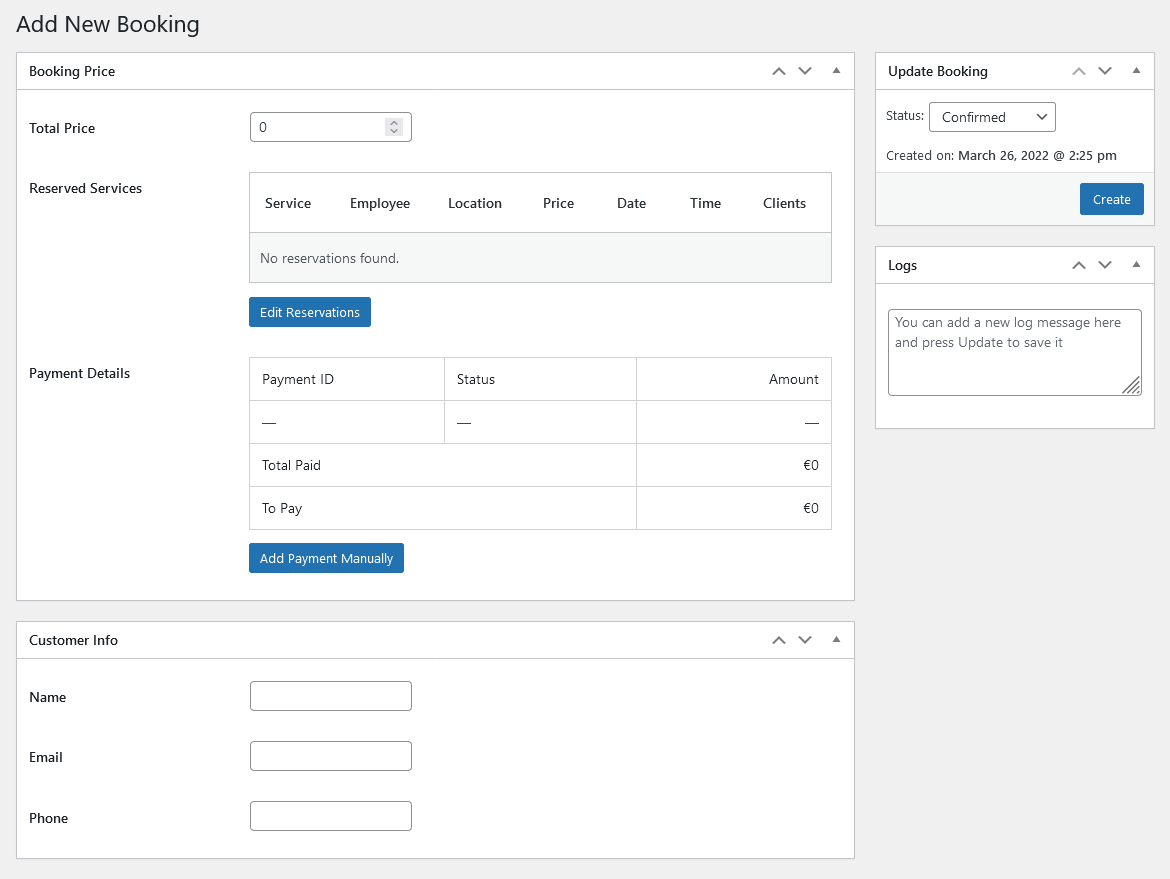 When you already have bookings stored, each one now has the "Edit reservations" button.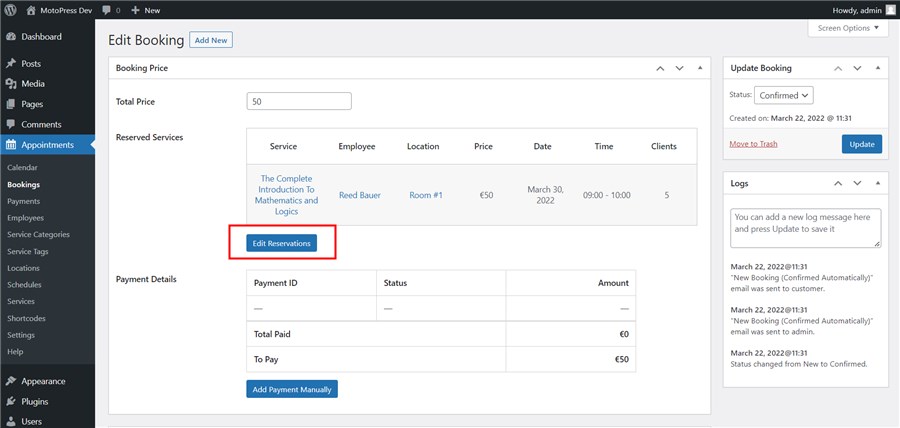 Just click on the "Edit" button next to the service booked, edit the number of people for the service and the service details.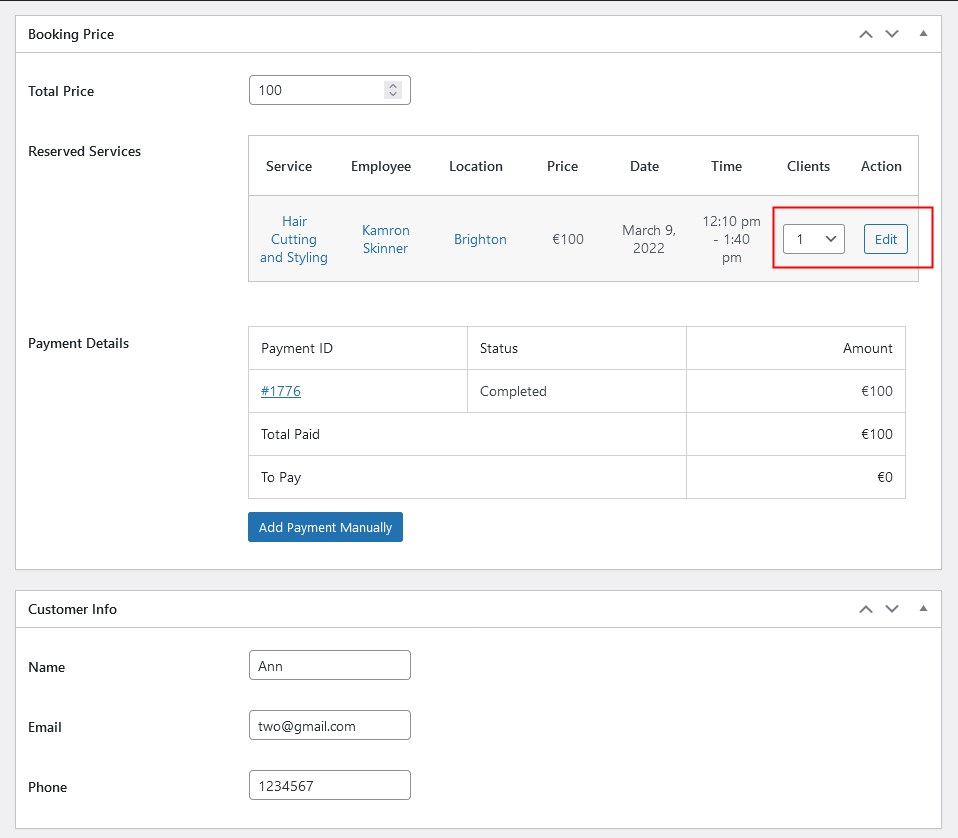 When you are editing or adding the service, it's the same as with adding services on the frontend calendar – when customers choose a service and available times for the reservations.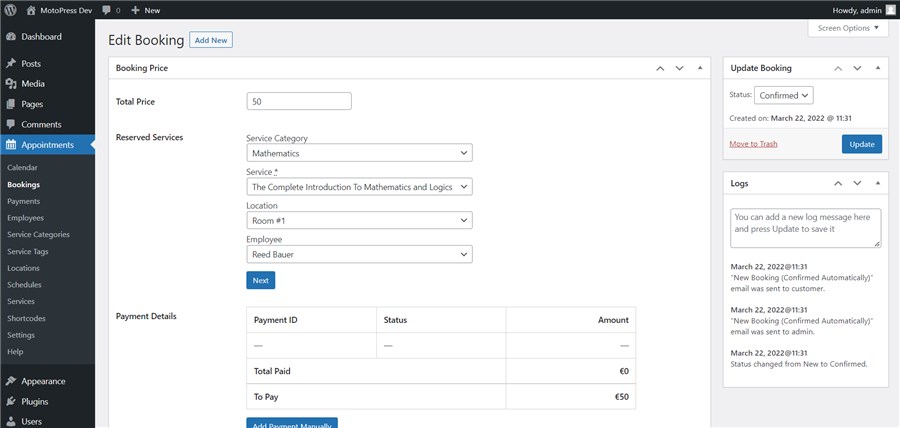 Here are some differences in editing or adding bookings to the dashboard:
Website admins are allowed to edit past dates. The minimum past date you can choose depends on the first booking ever made on your site. If this is a new booking, you can choose dates up to the first day of the current month.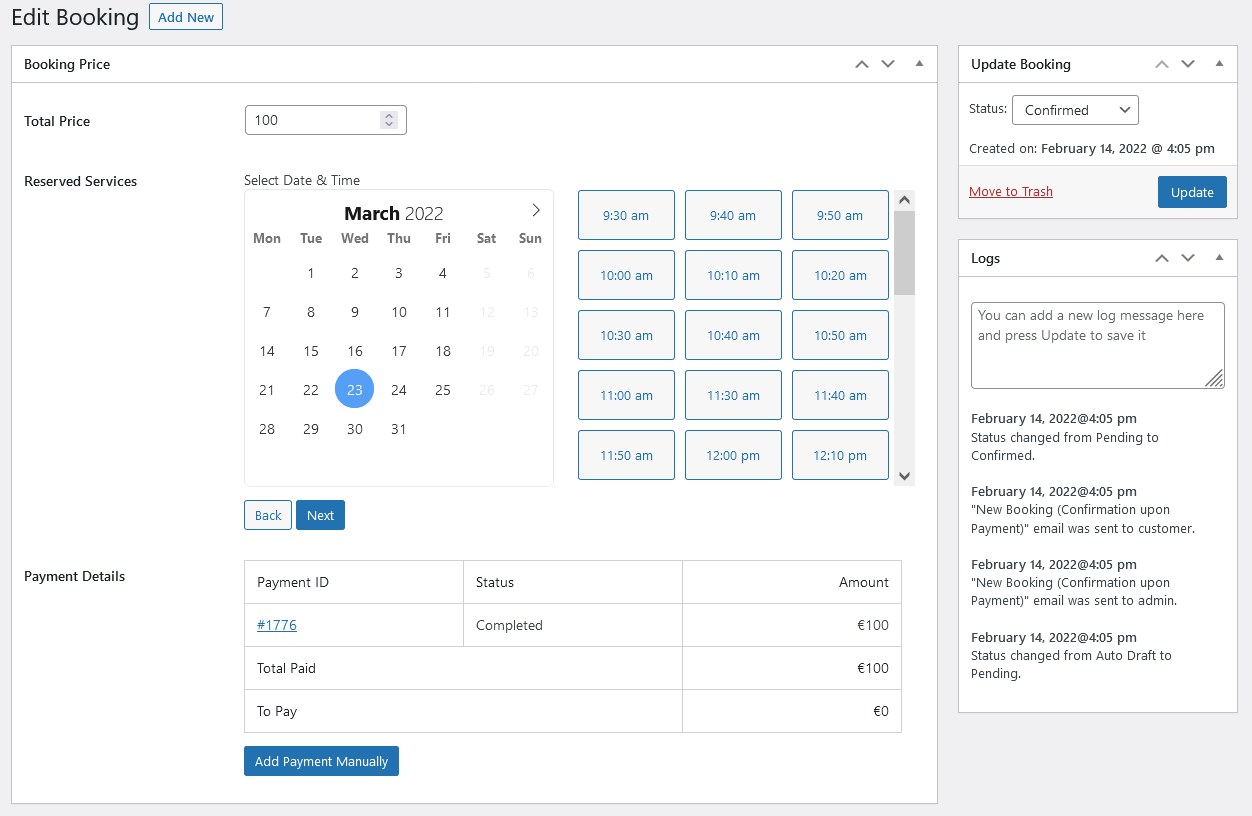 The "Allow multibooking" option is enabled when you're editing current bookings that contain more than one service (even if this option is currently turned off in the plugin settings).
The reservation price can be automatically updated to the current one if the reservation was not paid yet or if the paid price is lower than the new one. In case of underpayment, customers can pay the required balance but recording refunds are not possible via the plugin's system.
That's it! Hopefully, you'll get more options as to how to edit bookings and client info easily and simplify the overall routines of managing your site with the Appointment Booking plugin for WordPress.
You may check out the collection of WordPress appointment booking themes powered by this plugin for free. Let us know whether you like the update or have any questions!