TOP 13 Elementor Appointment Booking Plugins (Free & Premium)
Are you looking for ways to improve user interaction on your website? With a meaningful and businesslike interaction, you can turn them into potential customers within a couple of minutes.
The most popular engagement outlets are contact forms, live chats, CTA buttons, and, obviously, online booking forms. So today, we'll take a better focus on plugins that support Elementor appointment booking.
What To Look For In The Appointment Booking Plugin for Elementor?
The WordPress market offers so many booking systems with Elementor compatibility that it gets difficult to find the best option for your needs.
Whether it's an Elementor booking plugin for medical centers, salons, gyms!, or even hotels, consider this functionality:
Customizable calendar.
Mobile-friendly user interface.
Visual customization.
Individual schedules for each staff member.
Appointment payment options (PayPal, Stripe, and more).
Search and filter functions.
Automatic email confirmation via email.
Based on that, before we review details of each product, we've chosen the best solutions for today according to our assesment:
TOP Premium Elementor Appointment Booking Plugins
WordPress provides dozens of booking software, including plugins for Elementor appointment booking. Some are free of cost, while others have premium plans only. Of course, not all of them are interchangeable and suitable for professional business websites.
So let's go through the best booking plugins for Elementor and highlight each one's benefits.
1. MotoPress Appointment Booking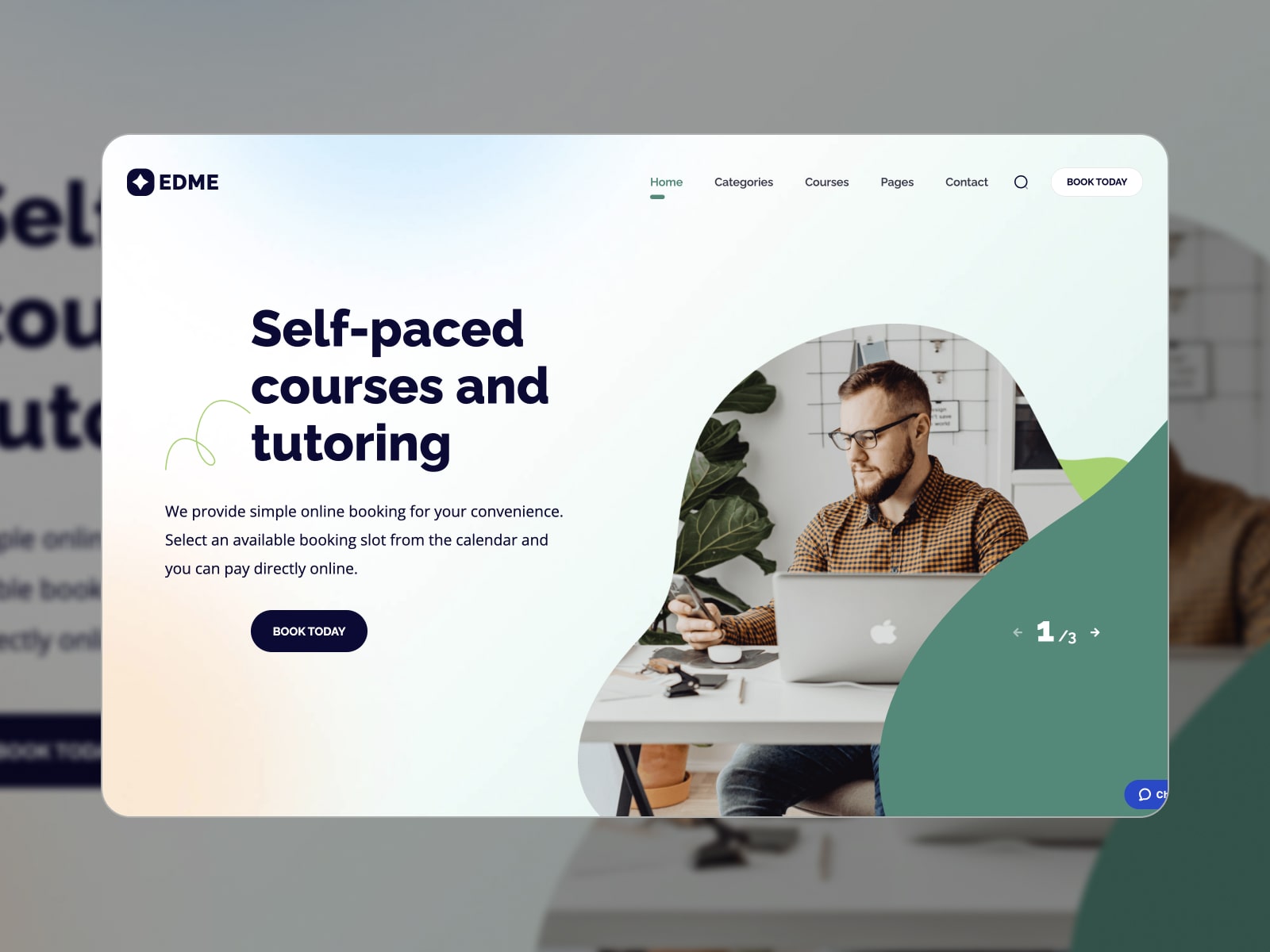 | Plugin | Author | Users | Cost |
| --- | --- | --- | --- |
| Appointment Booking | MotoPress | 1,000+ | $59/year |
The first one on our list is the MotoPress Appointment plugin. This software is universal for all business niches based on hourly appointments. It facilitates staff planning and management of Elementor booking forms, or forms of any WordPress page builder.
Now, let's get down to the scheduling functionality. Our plugin supports custom booking slots and allows you to add buffer times between appointments (for clean-ups, breaks, etc). The MotoPress scheduler supports an unlimited number of services, employees, and locations meaning it suits businesses of different sizes: from solopreneurs to large-scale chains.
Admins can set individual profiles of each employee with their description, photo, and a detailed schedule (with lunches, breaks, and days off).
For customers, the plugin provides a convenient 4-step booking calendar. First, they choose the service, employee, and location. They proceed with selecting the date and time. Users may then continue adding more appointments because they can pay in one sitting. Finally, they confirm the checkout and make a payment via PayPal, Stripe, Direct Bank Transfer, or upon arrival.
Main Features:
Unlimited services & employees & locations.
Flexible schedules (with lunchtimes, breaks & days off).
Custom time slots + buffer times.
One time & recurring services.
Group bookings.
Automated confirmation.
Translated into several languages.
Here's how to link an appointment booking calendar in Elementor with our appointment booking plugin.
More Details Free Trial Free Version
2. Amelia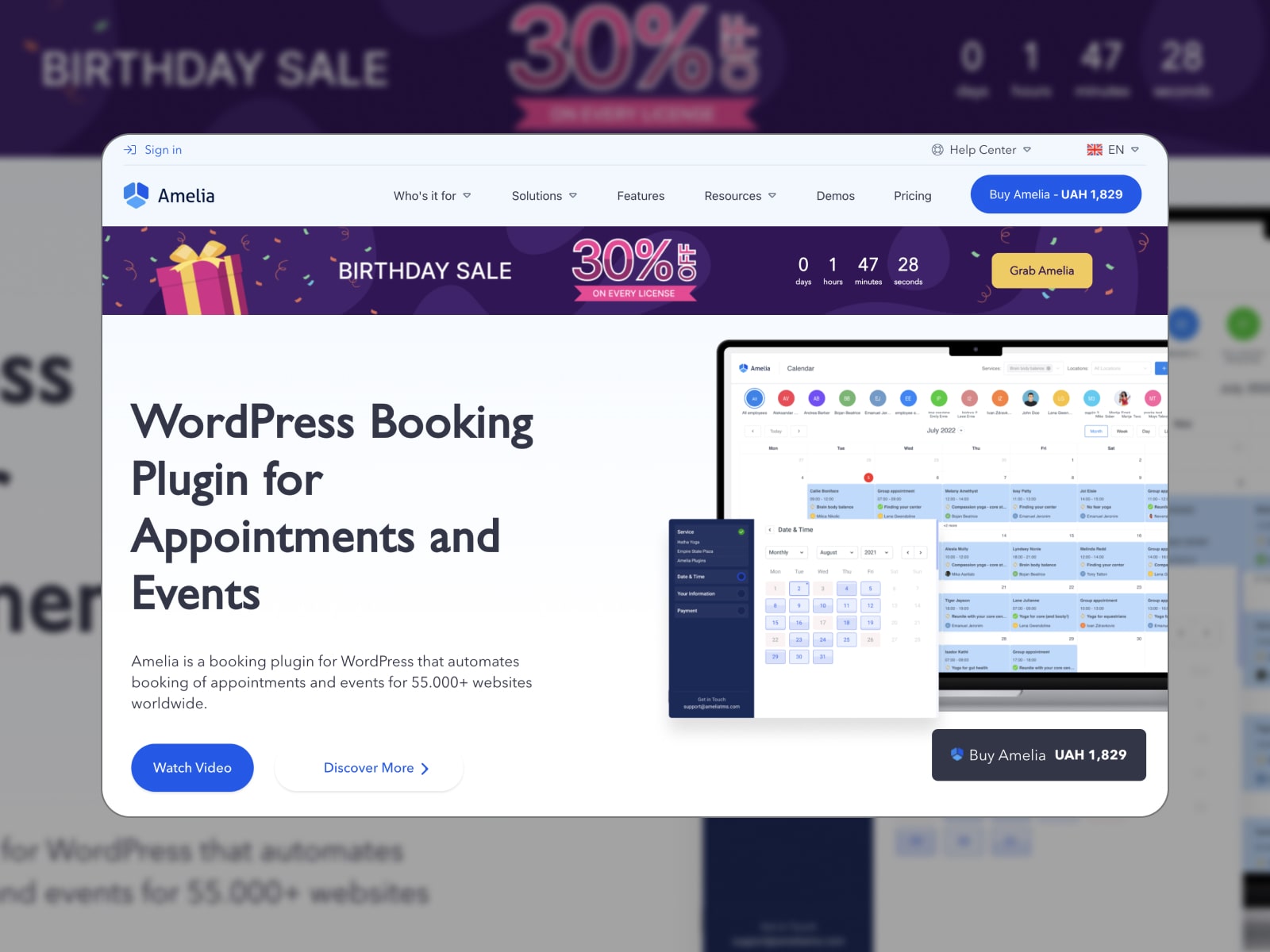 | Plugin | Author | Users | Cost |
| --- | --- | --- | --- |
| Amelia | TMS | 2,000+ | €66/year |
Amelia is considered an enterprise-level booking plugin, which supports a full range of tools for various appointment-based businesses: beauty salons, refurbishment centers, private clinics, schools, and more. The plugin is fairly lightweight, yet offers a decent toolset for managing services, locations, customers, and payments.
All of Amelia's settings are centered in the WordPress dashboard. The dashboard contains charts and tables, which makes it easier to keep track of appointments, employees, and services. Also, Amelia supports two-way sync support for Google Calendar to help employees manage their schedules. Each of your team members can log in and manage incoming appointments themselves.
From the customers' side, they can see an interactive appointment calendar (monthly, weekly, daily) and a step-by-step booking wizard. When it's time to pay, customers can use Amelia's built-in payment gateways (PayPal, Stripe, or Woocommerce) or choose to pay on arrival.
Main Features:
UX-focused design.
Google Calendar integration.
WooCommerce integration.
Booking forms with custom fields.
Automated email notification system.
PayPal and Stripe.
3. Booked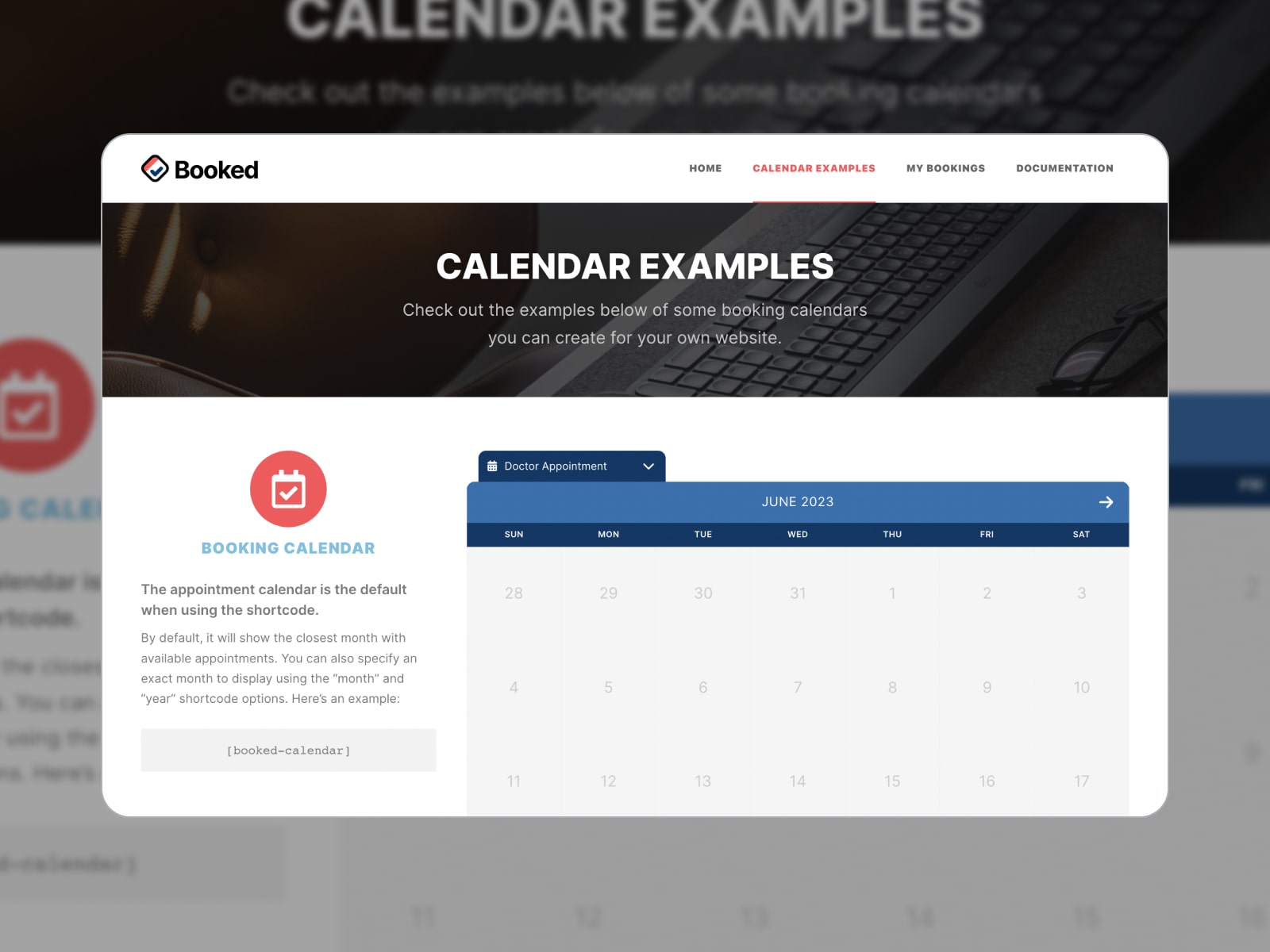 | Plugin | Author | Users | Cost |
| --- | --- | --- | --- |
| Booked | BoxyStudio | 16,000+ | $29 once |
Booked is one of the most popular premium appointment booking solutions in WordPress. It doesn't have the prettiest design or simplistic front-end, but it does offer an easy process for clients to book accommodation in just a few clicks.
Booked displays a nice calendar where users can set the date, determine the time, specify additional options and make a final payment.
You can create multiple calendars with custom fields, choose from text fields, paragraph fields, dropdowns, checkboxes, and radio buttons. Once you fill in the calendar with all information, you can choose to display it as a widget or use a shortcode in Elementor.
Customers can even set their profile pages with a photo, login credentials in order to view their pending and approved appointments, and more. The plugin supports buffer times, has integration with Google Calendar, Apple Calendar, Outlook, and WooCommerce.
Main Features:
Agent (service provider) profiles & customer accounts.
Custom fields and time slots.
Google Calendar integration.
WooCommerce integration.
4. JetAppointment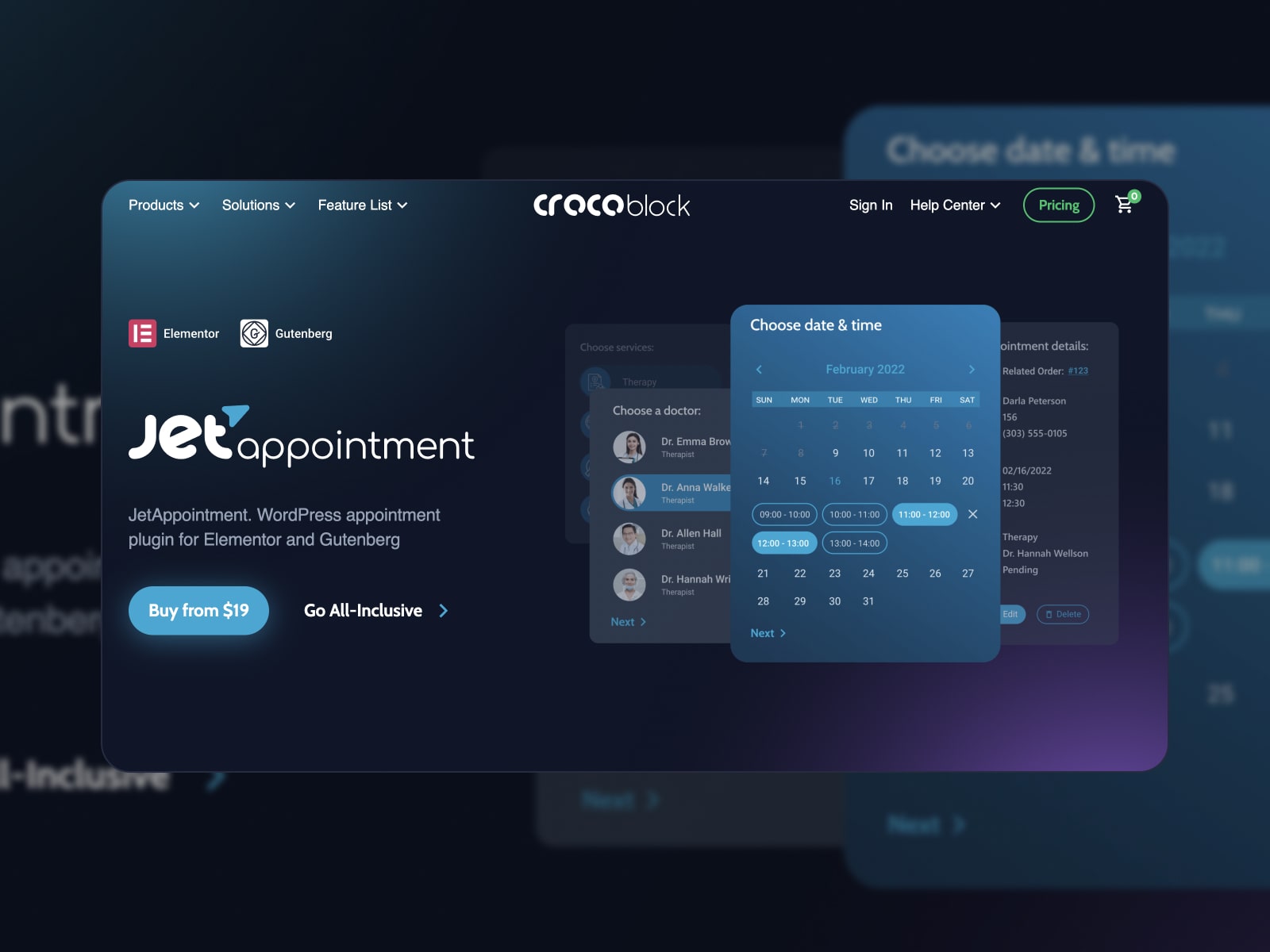 | Plugin | Author | Users | Cost |
| --- | --- | --- | --- |
| Jet Appointments | Crocoblock | N/A | $19/year |
JetAppointment is the only Elementor appointment booking plugin compatible solely for this page builder. Thanks to the styling flexibility of Elementor, the plugin's booking form will fit any site style and requirements. It offers custom templates, appointment layouts, 12 custom field types, smart notifications, and many more tools.
With this plugin, you configure calendar options, customize working days and hours, calendar holidays, and buffer times between appointments. You can add an unlimited number of services and link them to their respective providers.
Main Features:
Appointment layouts & custom templates.
12 field types.
Unlimited services.
Advanced booking functionality.
Multi booking option.
Smart notification.
5. Salon Booking WordPress Plugin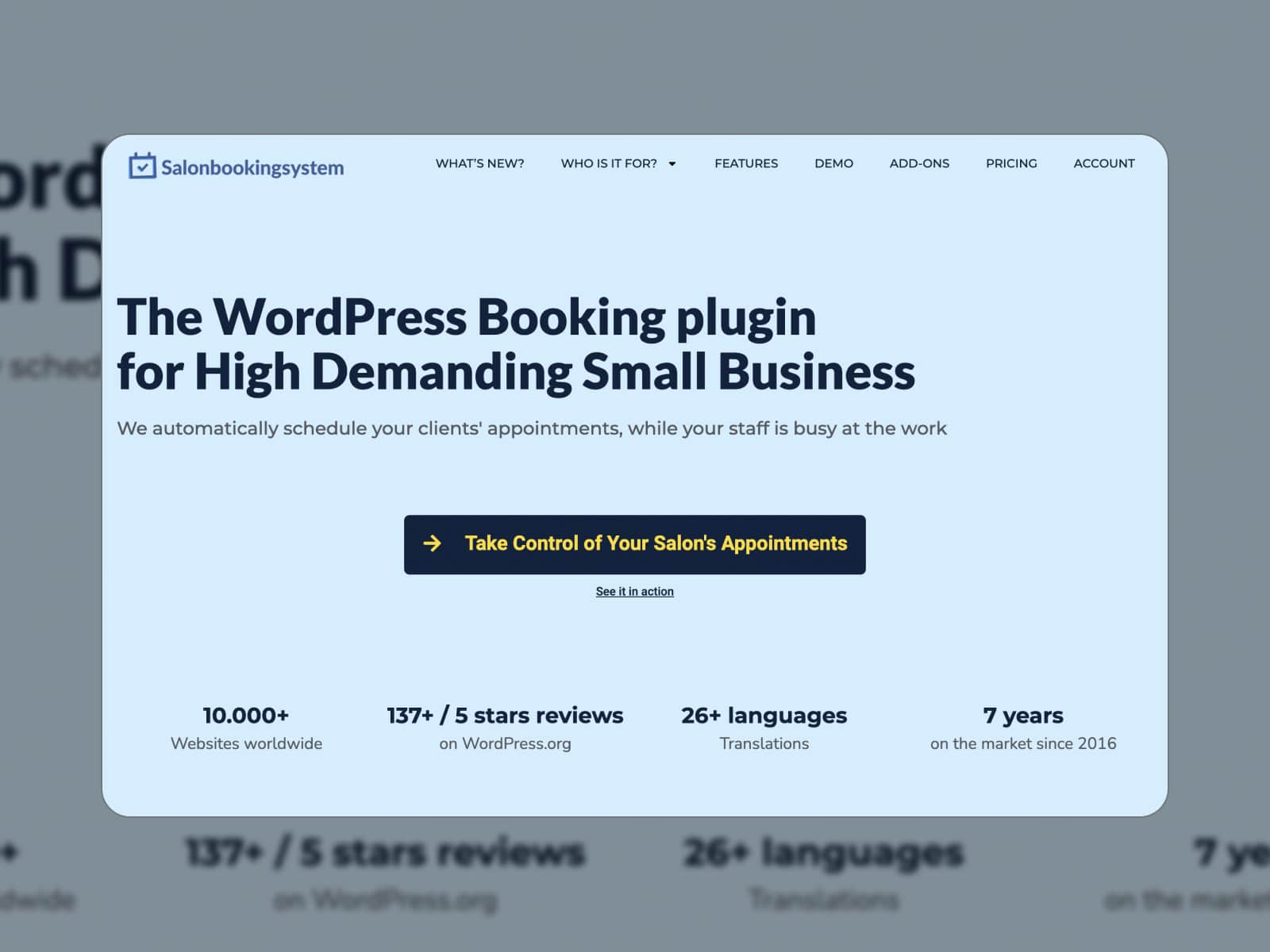 | Plugin | Author | Users | Cost |
| --- | --- | --- | --- |
| Salon Booking | WordPressChef | 1,100+ | $69 once |
The Salon Booking system fits the daily needs of owners of salons, hairdressers, beauty centers, and similar businesses.
The functionality includes functionality for email and SMS notifications. The plugin is fully integrated with Google Calendar so that bookings received from the site are automatically listed on the calendar. Even salon assistants can get notifications of upcoming with emails, SMS, or Google Calendar.
The Elementor Salon Booking plugin is equipped with an advanced discount system that allows you to create coupon codes or discounts. So when a client makes a booking and his order fits the conditions of the discount, it will be automatically applied.
Finally, the plugin is equipped with a set of shortcodes, which saves a lot of time for users as they want to insert different booking forms on different pages.
Main Features:
Two-way sync with Google Calendar.
Translated into over 20 languages.
Equipped with APIs.
Collects customer reviews.
Personal account page for clients.
6. Pinpoint Booking Plugin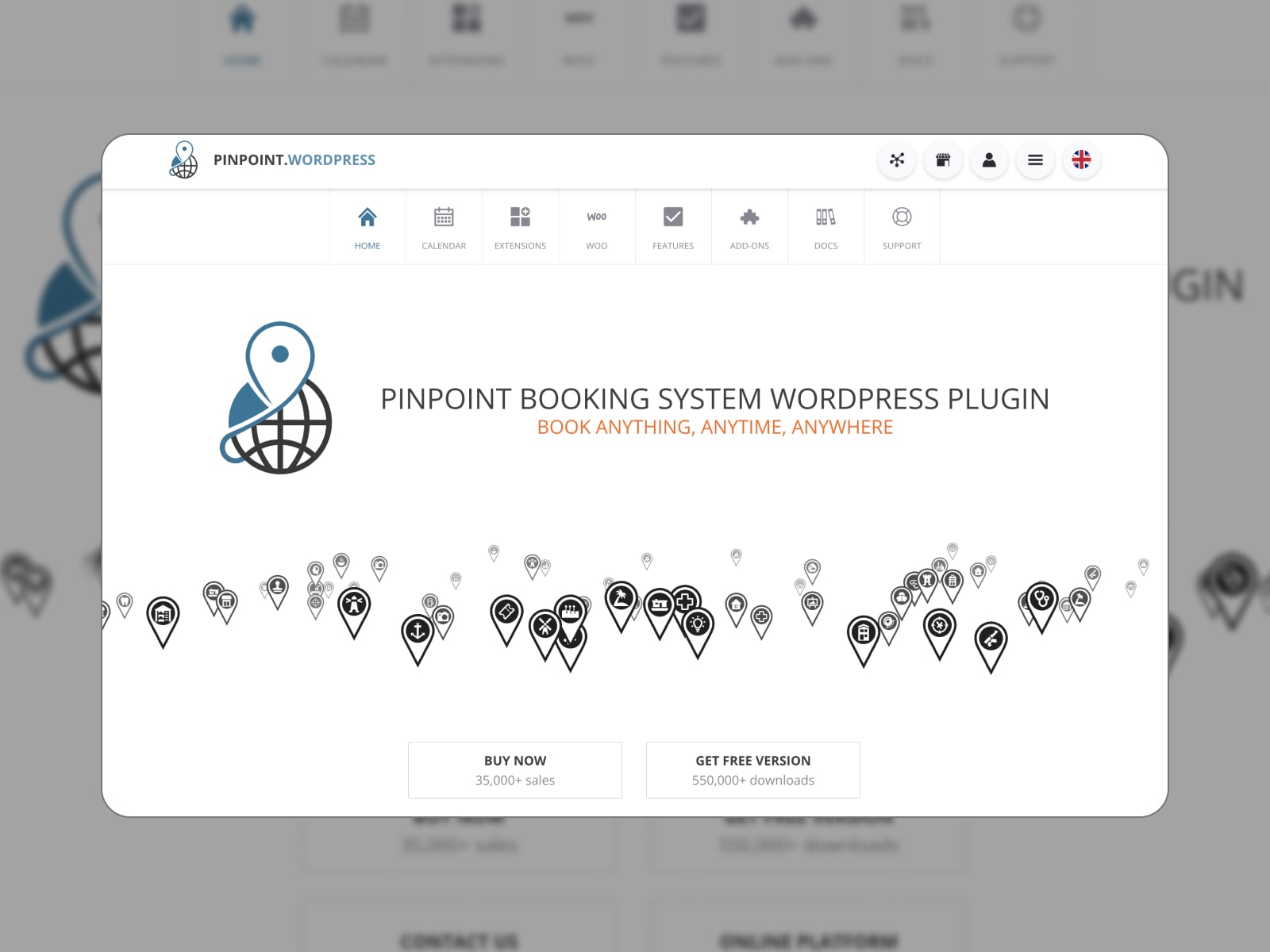 | Plugin | Author | Users | Cost |
| --- | --- | --- | --- |
| Pinpoint | Pinpoint.World | 6,000+ | $70/year |
While the Pinpoint Booking System is not the easiest plugin to use, it offers a much more detailed interface than just a traditional booking system. This is the first plugin on our list that supports all booking types: from appointments to accommodations.
Pinpoint provides clients with a beautifully designed and flexible booking form. With a unique AJAX calendar, customers can check availability and book services in a few clicks. It is possible to customize the form fields. For example, when booking a hotel room, you will need to indicate the number of adults and children and any other parameters.
The plugin is compatible with the WooCommerce plugin, which supports multiple payment gateways. It integrates with external calendars like Google Calendar, iCalendar, or Airbnb so you won't accept conflicting appointments. The Pinpoint booking system is multilingual and supports multiple languages ​​in the booking interface.
Main Features:
AJAX booking system.
Booking calendar extensions (extras, coupons, discounts, etc).
Google Calendar integration.
iCal sync.
Integration with WooCommerce.
Custom email notifications.
Support for multiple languages ​​and currencies.
Notable & Feature-rich Free Elementor Appointment Booking Plugins
Let's now focus on the free yet powerful options in the field of the appointment booking plugins that provide support or smooth integration with Elementor.
7. MotoPress Appointment Booking Lite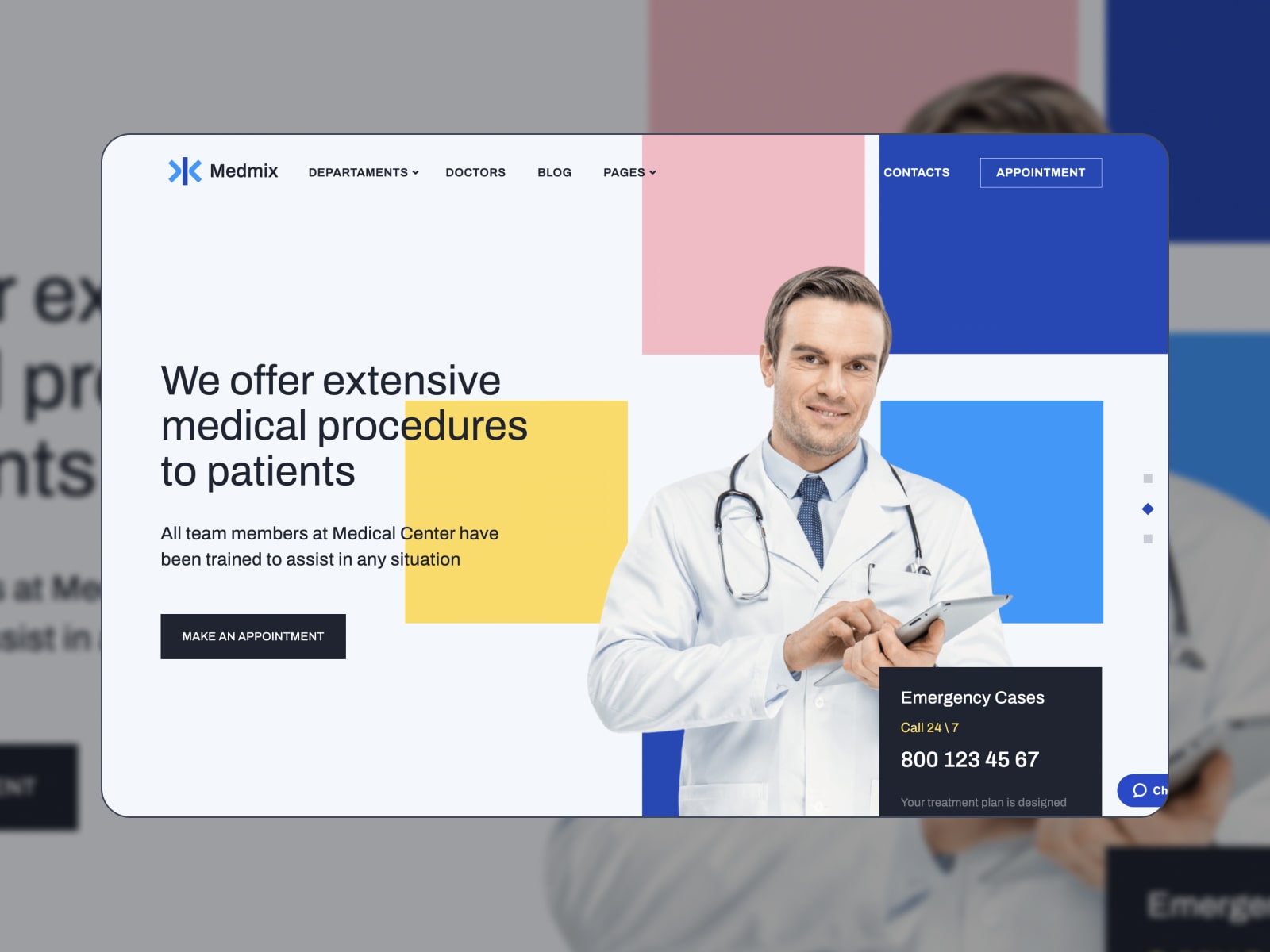 | Plugin | Author | Users | Rating |
| --- | --- | --- | --- |
| Appointment Booking Lite | MotoPress | 100+ | N/A |
This solution is a free, stripped-down version of the MotoPress Appointment Booking plugin, but it's still very feature-rich.
For example, you have the freedom to create as many calendars, schedules, locations, employees, or services as you need. However, there are some limitations only when it comes to online payment gateways, integrating Google Calendars with service providers' own calendars, and registering bookings by hand via the admin's backend.
But for the rest, you get all the features you see on the product page.
At the same time, you can connect any paid addon to this version if you need extra functionality. It integrates with Elementor in just the same way as its premium counterpart via a range of feature-rich appointment Elementor widgets.
Main features:
The ability to extend with Twilio SMS, Google Analytics, and WooCommerce integration addons.
Log-in user area and accounts for customers.
Coupon codes of a fixed or percentage value.
Fully customizable individual employee schedules.
Fits multi-location businesses.
8. Easy Appointments
| Plugin | Author | Users | Rating |
| --- | --- | --- | --- |
| Easy Appointments | Alex Tselegidis | 100K+ | N/A |
From the plugin's title, we may come to a conclusion that Easy Appointments should be a hassle-free booking system. More to say, it's the first free-of-cost plugin with no premium version on our list. But since it's a free solution, it might be a good solution for small-scale businesses only.
Easy Appointments support multiple locations, services, and employees. The email notification features let you send confirmation & cancellation emails. The plugin supports multiple languages and provides synchronization with WooCommerce, Google Calendar, iCalendar. The online payment option available through Easy Appointments is Paypal. The booking form can be inserted into Elementor via a shortcode.
Main Features:
Free booking software.
Multiple services & workers & locations.
Custom form fields.
Google Calendar & iCalendar.
WooCommerce sync.
Paypal payments only.
9. Hotel Booking Plugin (With Elementor Integration)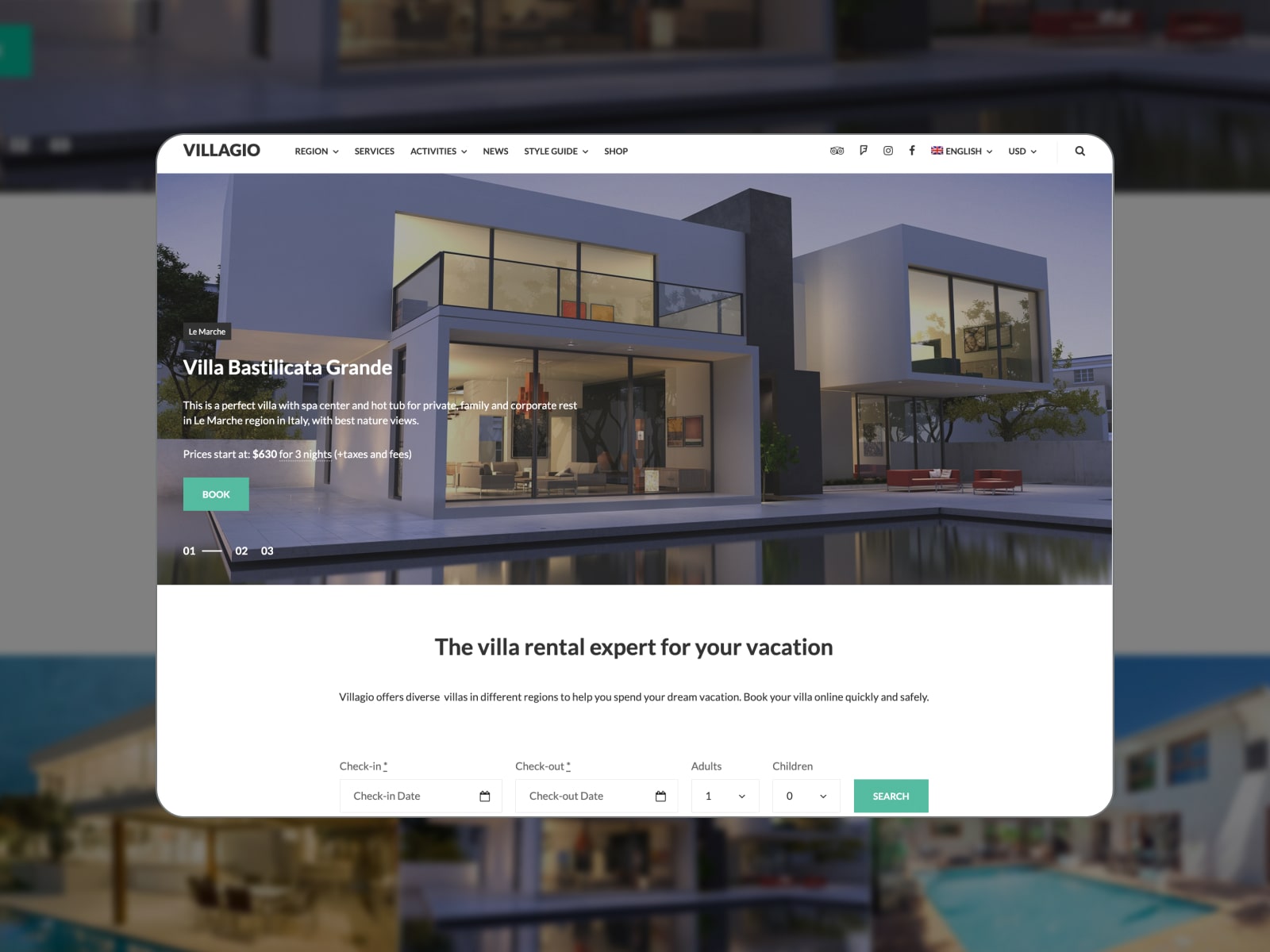 | Plugin | Author | Users | Rating |
| --- | --- | --- | --- |
| Hotel Booking | MotoPress | 10,000+ | 3.8 |
When it comes to hotel booking plugins with Elementor support, the MotoPress scheduling engine is a definite winner. Although it does not support functionality for hourly appointments, Hotel Booking works perfectly for hotel & accommodation rental.
The plugin offers a simple booking interface with a minimalistic, yet effective, calendar. In short, it allows you to accept online bookings, create real-time availability calendars for each accommodation, and process online payments. It comes with an iCal sync system allowing you to sync bookings from other platforms like Airbnb & Booking.com.
You can list and describe each accommodation type, and if you wish, add extra services (breakfast, airport transfer, etc) to the final receipt. The plugin also provides flexible pricing such as seasonal or refundable / non-refundable rates, weekly or monthly rates, and variable rates (varying based on length of stay or number of guests).
The site administrator can either manually confirm reservations or oblige guests to confirm their reservations by email or payment.
MotoPress provides a free Elementor Integration addon to let users integrate the booking plugin with Elementor. The addon transforms the key elements of the plugin into separate widgets (search availability form, rentals listing, etc.) allowing you to embed modules to any website area.
Main Features:
iCal sync system (Airbnb, Booking).
Multiple properties bookable at one time.
Dynamic seasonal pricing.
Discounts & bookable extras.
Built-in stats charts.
CSV booking reports.
Rest API integration.
Hotel Booking mobile app.
Test the plugin on the MotoPress Hotel Booking demo site.
10. BookingPress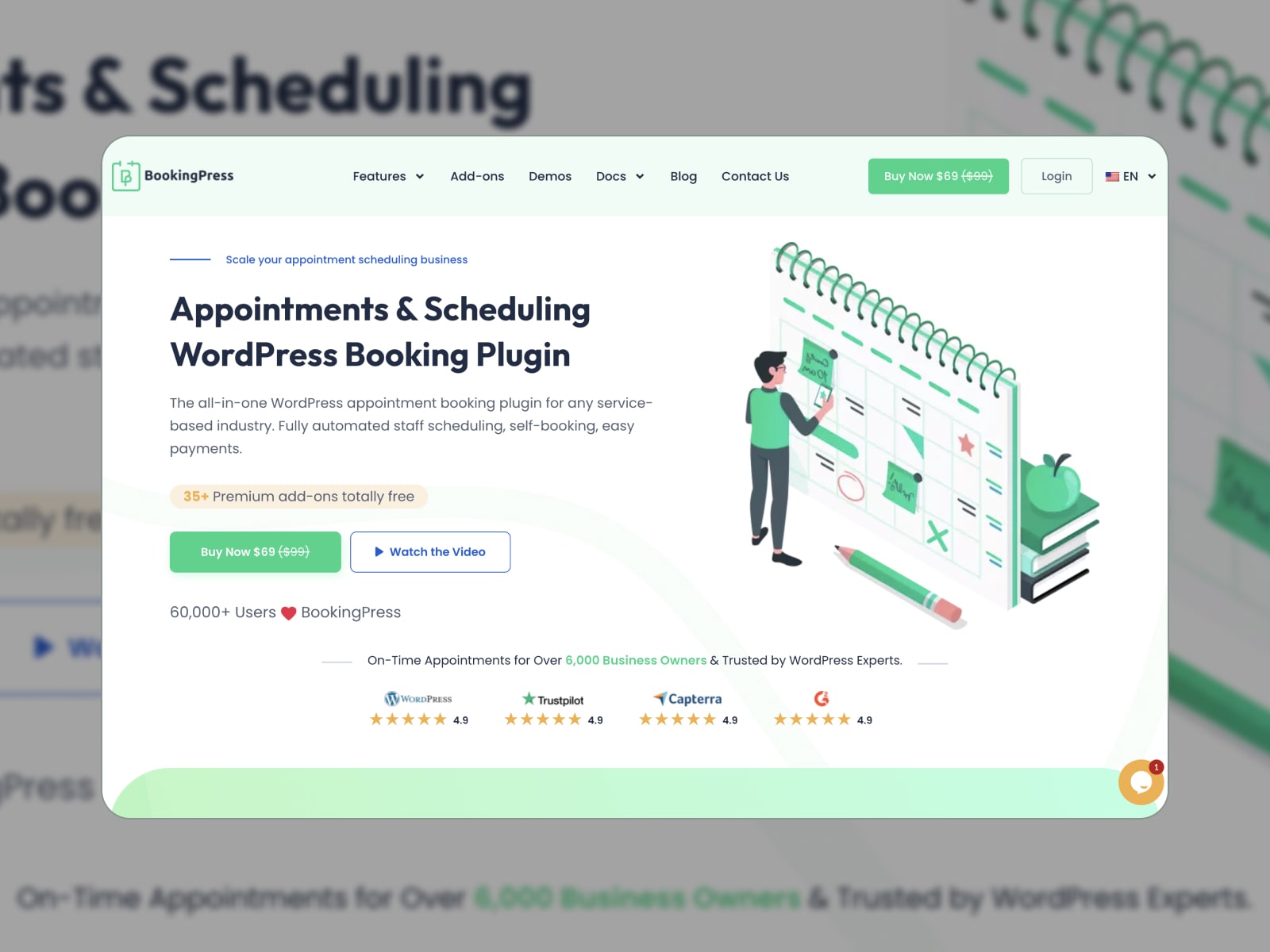 | Plugin | Author | Users | Rating |
| --- | --- | --- | --- |
| BookingPress | Repute Infosystems | 6,000+ | 4.7 |
BookingPress is one more free booking plugin you can use with or without Elementor.
It's a well-designed software with tons of integrations purpose-built for service businesses, for example, synchronization to different calendars, SMS and Whatsapp notifications, video conference app integrations for virtual meetings and more.
Speaking about Elementor integration, this plugin delivers a plain widget that allows you to embed booking functionality to the website via Elementor's interface.
Key features:
Zapier, Google Meet, Zoom, Outlook, and WooCommerce integrations.
15+ payment gateways.
Analytics and reporting tools.
Taxes, PDF invoices, and service upsells.
Elementor Booking Calendar Plugins
You can create various types of calendars and widgets with appointment and calendar plugins and then customize them with Elementor.
11. Webba Booking Lite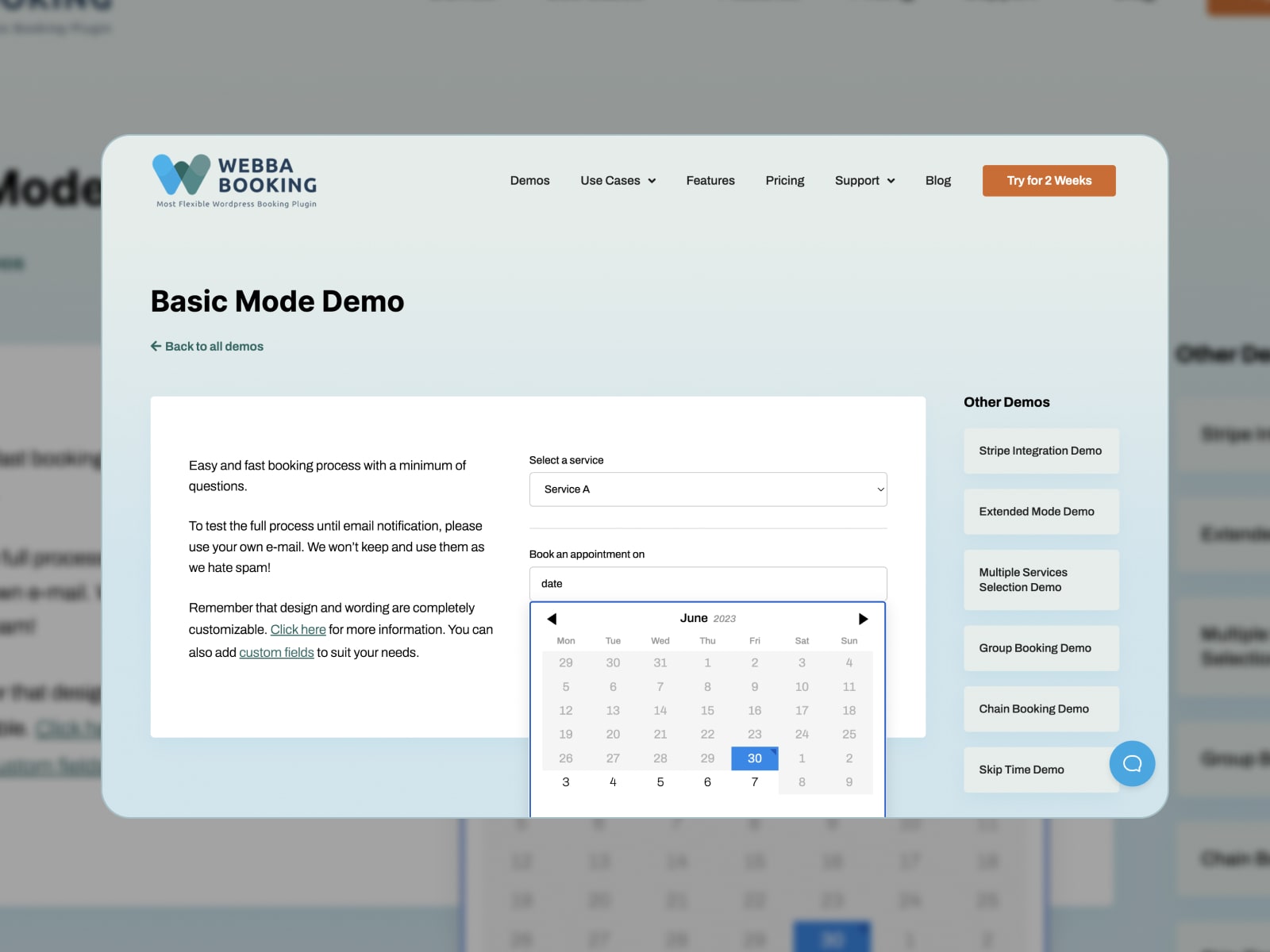 | Plugin | Author | Users | Cost |
| --- | --- | --- | --- |
| Webba Booking Lite | WebbaPlugins | 2,000+ | Free |
The next Elementor schedule plugin on our list is Webba Booking. It provides a responsive calendar and booking form for customers to make group bookings and multiple bookings in one session.
Users can easily alter the look of the calendar and booking form according to their needs. There are 80+ options for design customization, 79 design presets, and editable frontend texts.
The next aspect is the robust booking functionality. The most notable ones are variable booking duration, the ability to cancel appointments at specific times, a coupon system, and more.
Main Features:
Full appearance customization
Google Calendar
iCal integration
Chain & group bookings
Multiple time slots selection
CSV export
12. Simply Schedule Appointments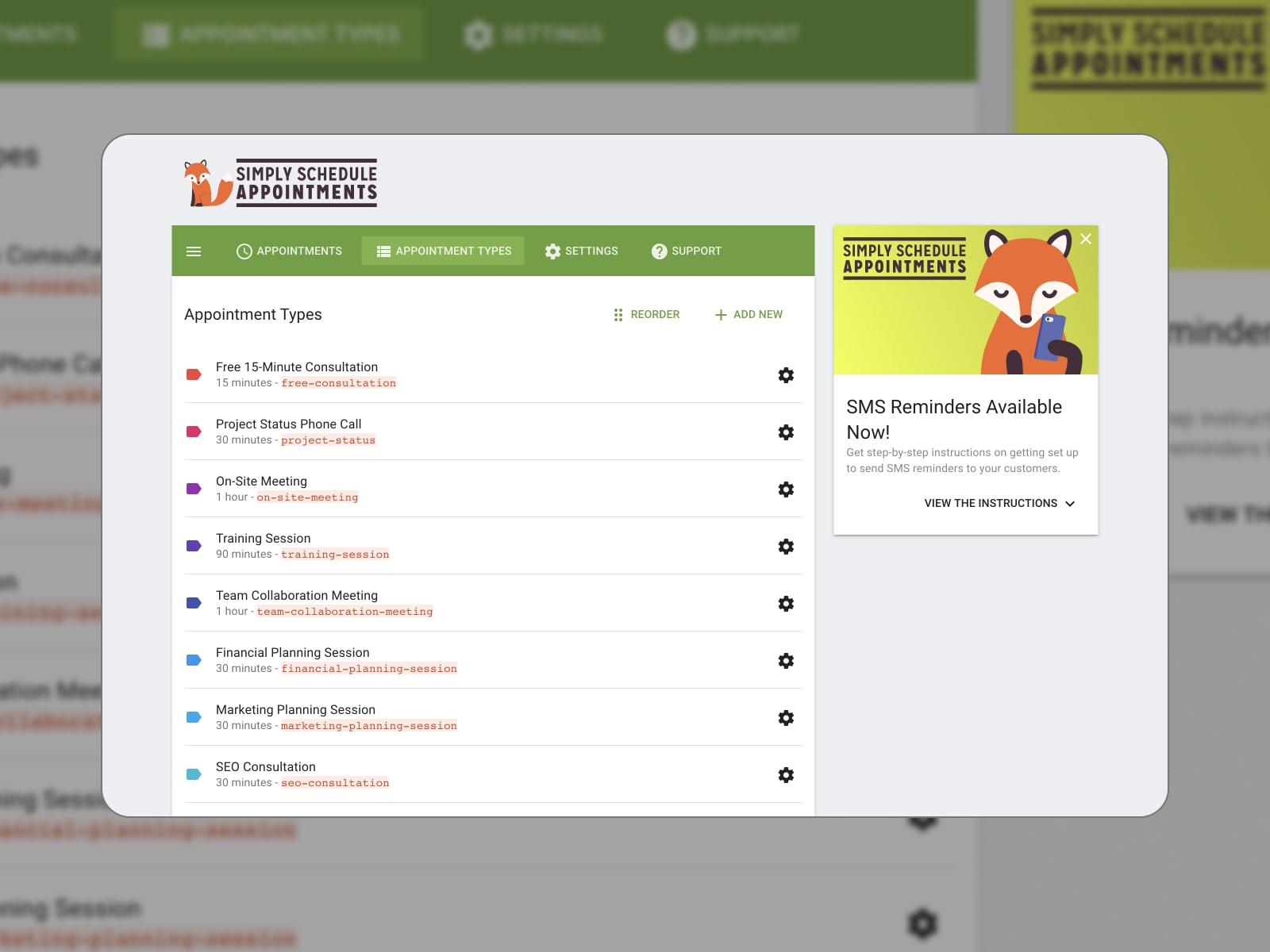 | Plugin | Author | Users | Cost |
| --- | --- | --- | --- |
| Simply Schedule Appointments | N Squared | 20,000+ | Free |
Simply Schedule Appointments is another popular WordPress scheduling plugin with an elegant and easy-to-use interface. This plugin makes it easy to embed a booking wizard on your website in less than 5 minutes.
The paid version of the plugin supports Google Calendar integration, custom fields, webhooks, payments, email and SMS, analytics, premium developer support, and more. Also, the plugin prevents duplicate bookings, so once a time slot is reserved for a service, it cannot be rebooked for other services.
With this Elementor booking plugin, you can customize your booking calendar with custom colors, fonts, padding, and custom CSS. There are options for adding calendar rules, blackout dates, custom email notifications, and even translations. The automatically generated shortcode lets users insert a calendar to any page builder, including Elementor.
Main Features:
Team scheduling (for unlimited staff members).
Group event.
Google Calendar Sync.
Custom booking form fields.
Conversion & Goal tracking.
13. Bookly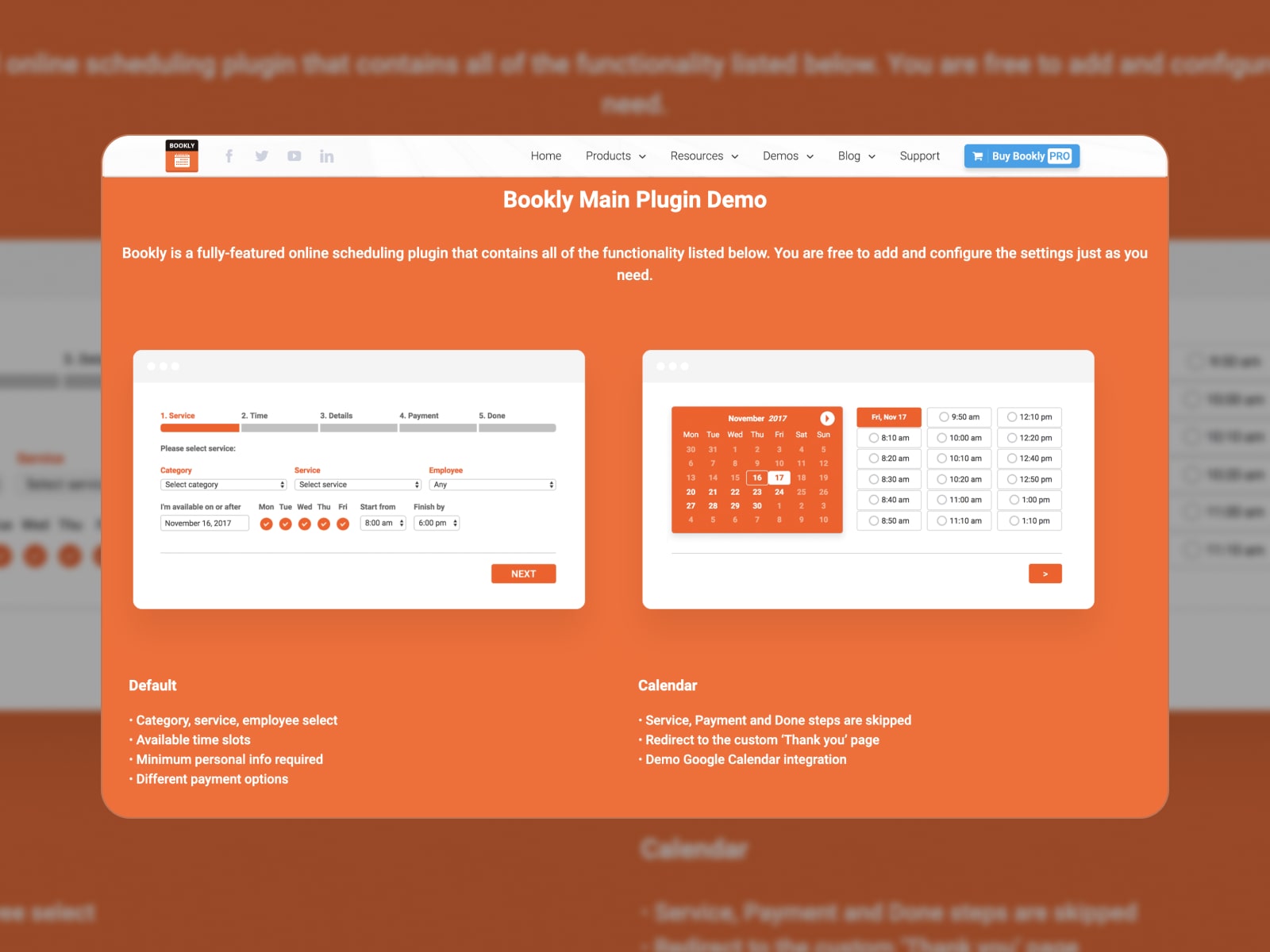 | Plugin | Author | Users | Cost |
| --- | --- | --- | --- |
| Bookly | Bookly | 70,000+ | Free |
Bookly is a WordPress plugin designed to smoothen out your scheduling system and at the same time, create a database of clients from booked appointments. The plugin provides a responsive booking form that allows customers to choose an appointment date and time.
Bookly provides discounts and options for recurring payments and appointments. Other features include sleep UI design, color scheme options, flexible scheduling options, 50+ currencies, and more.
Bookly is mobile and translation-ready, so your forms look great in any language, on any device. Customers receive instant notifications by email or SMS, while all reservations are automatically recorded in your Elementor booking calendar.
The plugin supports payments like PayPal, Stripe, Authorize.net, Mollie, Payson, PayU Latam, 2checkout, PayUbiz, and WooCommerce.
Main Features:
Responsive UI design.
Convenient back-end admin area.
View by month, week, and day.
Import/export of bookings and events.
Custom fields.
Event notifications and reminders.
Conclusion on integrating appointment bookings with Elementor
In this review, we chose the best booking plugins for appointments compatible with Elementor. When choosing your favorite, keep in mind that a good online scheduling plugin should:
Save time that you spend on managing appointments;
Provide users with all the details about the service;
Provide at least 1-2 payment gateways.
---
Disclosure: this article may contain affiliate links for third-party products. If you click a link and later make a purchase, we may earn an affiliate commission that doesn't result in additional charges to you.
FAQ
How do I add a booking to my Elementor?
You can't add a booking directly to Elementor, you need firstly add a dedicated booking plugin to your WordPress, and then connect it to Elementor, which in its turn can help you control the look of your booking widget. For example, the Simply Schedule Appointments adds an "Appointment Booking" widget that you can easily drag and drop into your custom Elementor website pages. The MotoPress
Appointment Booking plugin
adds a range of Elementor widgets, such as a booking form, employee page, services listing and more that you can edit with Elementor.
What is the best appointment plugin Elementor?
Elementor is a design-oriented WordPress plugin. If you want to accept appointments on your WordPress website created with Elementor, you should firstly choose the appointment plugin and understand how it integrates with Elementor. In any case, you will control appointments independently from Elementor.

How do I use the booking calendar in Elementor?
It depends on which appointment scheduling plugin you use. Most likely, the appointment plugin installed on your WordPress will add a dedicated section with a range of widgets to the Elementor's widgets panel. You will be able to add and customize the bookings calendar via Elementor by dragging that widget to the editing area.

How do I make an appointment booking in WordPress?
You need to set up an appointment booking widget for that. There are a variety of ways to add it to the site depending on which WordPress plugin you use, for example, via a shortcode or an Elementor widget.