How to Start a Boat Charter Business
Are you wondering how to start a boat charter business? Do you want to avoid any troubles and complexities on the way to success? Or perhaps you are interested in the specifics of the boat rental industry? In any case, today's article will tell you more about various ideas and ways of starting your own boat charter company, from planning your expenses to developing a suitable website.

What is a Boat Charter Business?
Before we dive into the possibilities this business offers, let's explore what it includes. First of all, there are several types of services allowing you to rent a boat. They include bareboats and skippered charters. The latter offers a full crew or a skipper to handle the rented boat. Bareboat charter, on the contrary, provides just the boat for you to skipper. These services also include yacht charter providing a yacht for your clients.
According to recent research, the boat charter market is becoming more attractive every year to many customers and travel companies. The increasing number of marine tours and constant improvements in customer service make this industry appealing to small and medium travel-oriented businesses looking for new ways of increasing their revenue and new boating business ideas. Moreover, clients may be interested in booking your boats for a variety of reasons, such as:
Boat rentals are affordable;
No prior experience is required;
Suitable for all kinds of travelers;
Diverse types of available boats;
A variety of destinations.
Step 1: Choose the Right Boat Charter Business Idea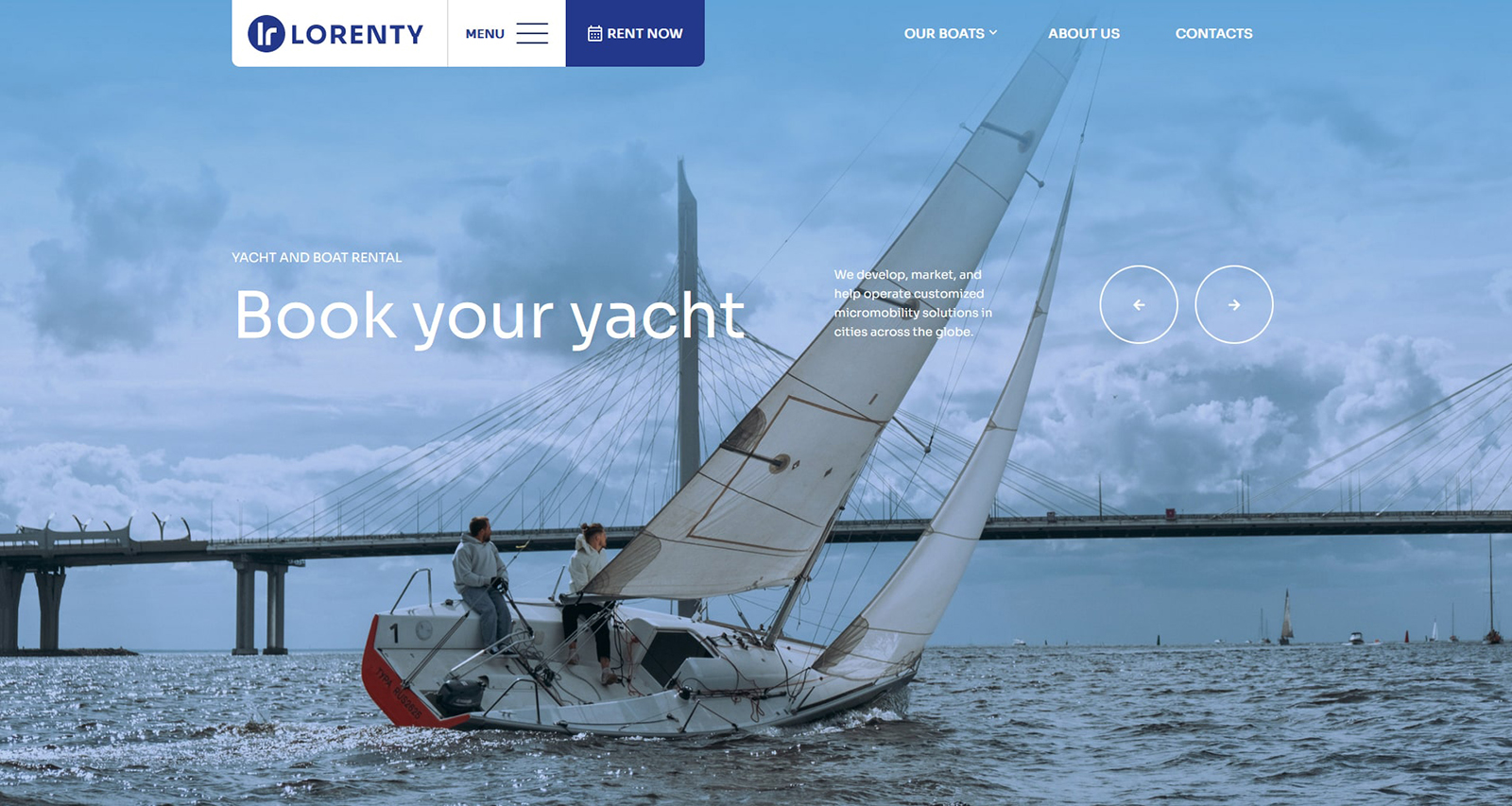 If you want to decide how to start a boat charter business without over-the-top expenses, it is first necessary to decide what exactly you want to offer your customers. This stage requires planning and some creative brainstorming. For example, you can start by choosing an idea for your future boat rental business.
The idea you go for can often shape your business and even define its target audience. This is true for any business. However, with boat rentals, you can open new horizons to people who want to discover the world of sailing. There can be a diverse selection of ideas since boat rentals aren't usually limited only to touristic purposes. They also include:
Charter fishing;
Peer-to-peer boat rentals;
Family & dinner cruises;
Rentals for scuba diving & snorkeling activities;
Marine sightseeing & tours;
Boat racing tournaments.
Step 2: Consider the Necessary Expenses for Your Boat Rental Company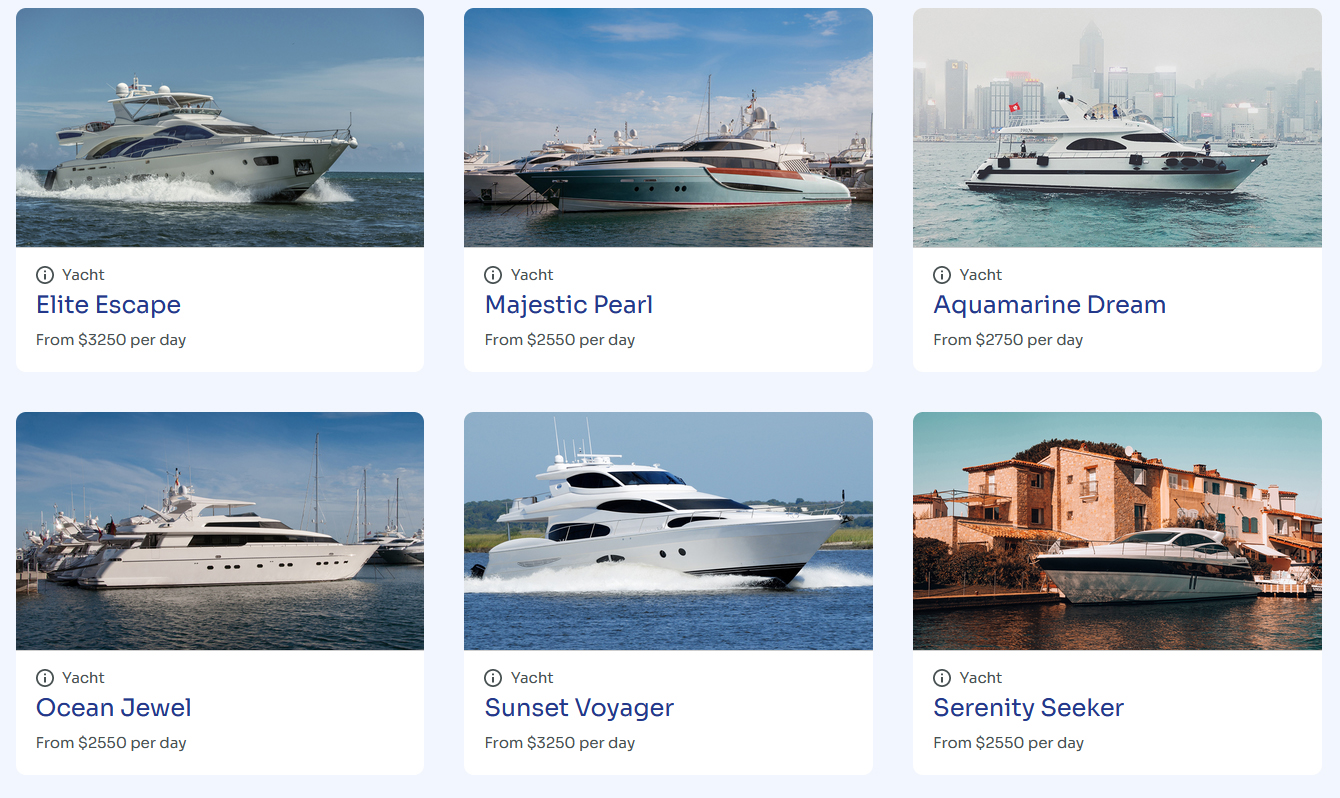 While these ideas can help you learn how to start a boat charter business, they are just the first step towards your goal alongside planning and establishing your company's legal basis. It is also necessary to plan your financial expenses. Such an approach can prepare you for various consequences that your company may face.
Needless to say, financial expenses play a considerable role in the successful establishment of your boat rental organization. And unfortunately, no business can have just a single type of payment to deal with. This is especially true when you need to know how to start a boat tour business. Here are the most frequent types of expenses your boat charter business may face:
Boat purchase & insurance (avg. $50K);
Charter and appointment software & technology (avg. $1.5k);
Dock rental expenses (avg. $2K);
Inventory & office equipment (avg. $2K);
Advertising & marketing (avg. $3K);
Website design & development (avg. $400);
Employee salaries & training expenses (avg. $15K).
This is just an essential part of the expenses you may need to deal with as a boat charter business owner. With a diverse amount of expenses in different regions and countries, it is nearly impossible to know the fixed number of spending for your boat rental business in advance. However, you can easily calculate the estimated amount of expenses using the data stated above.
Step 3: Select a Suitable Location to Stay Competitive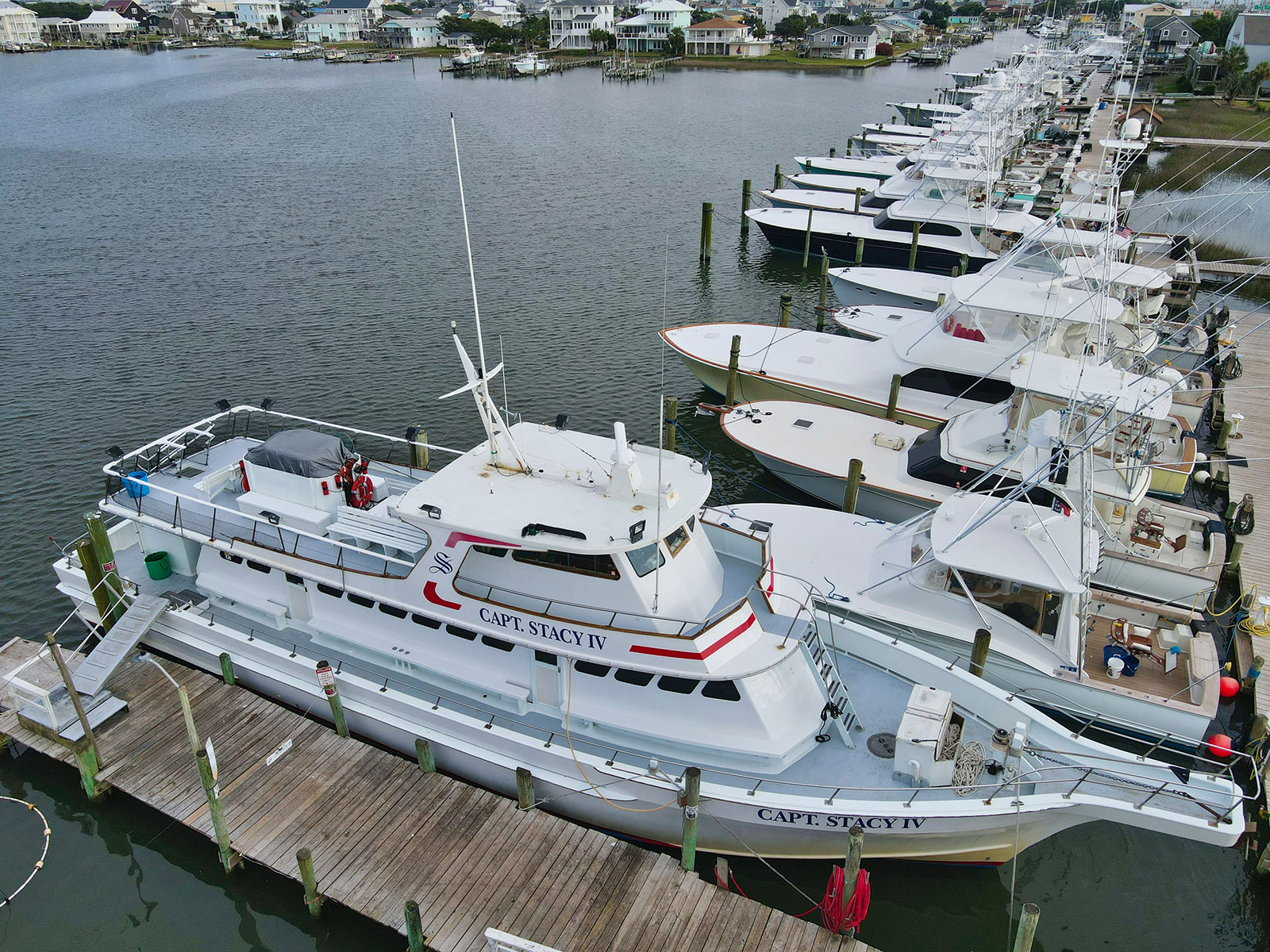 Choosing the right location is necessary to better understand how to start a boat charter business. For many companies, having the right location is an important step in their development. And for travel-oriented organizations, it is critical since they can't rely only on online sales of their services and products.
As a business owner, it is necessary to research popular locations and sailing routes before bringing your rental business to the market. There is a variety of possible options here that may help you find out how to start a boat business. Furthermore, the choice of location can impact your business's future success. This influence can be both positive and negative. That's why we recommend not to stop at a single option. Instead, you can choose several eye-catching destinations for your boat charter business, especially if you plan to scale your business later. For example, you may consider:
Oceans & seas;
Island coasts;
Lakes, canals, and rivers;
Locations for water sports & diving.
Step 4: Purchasing the Required Equipment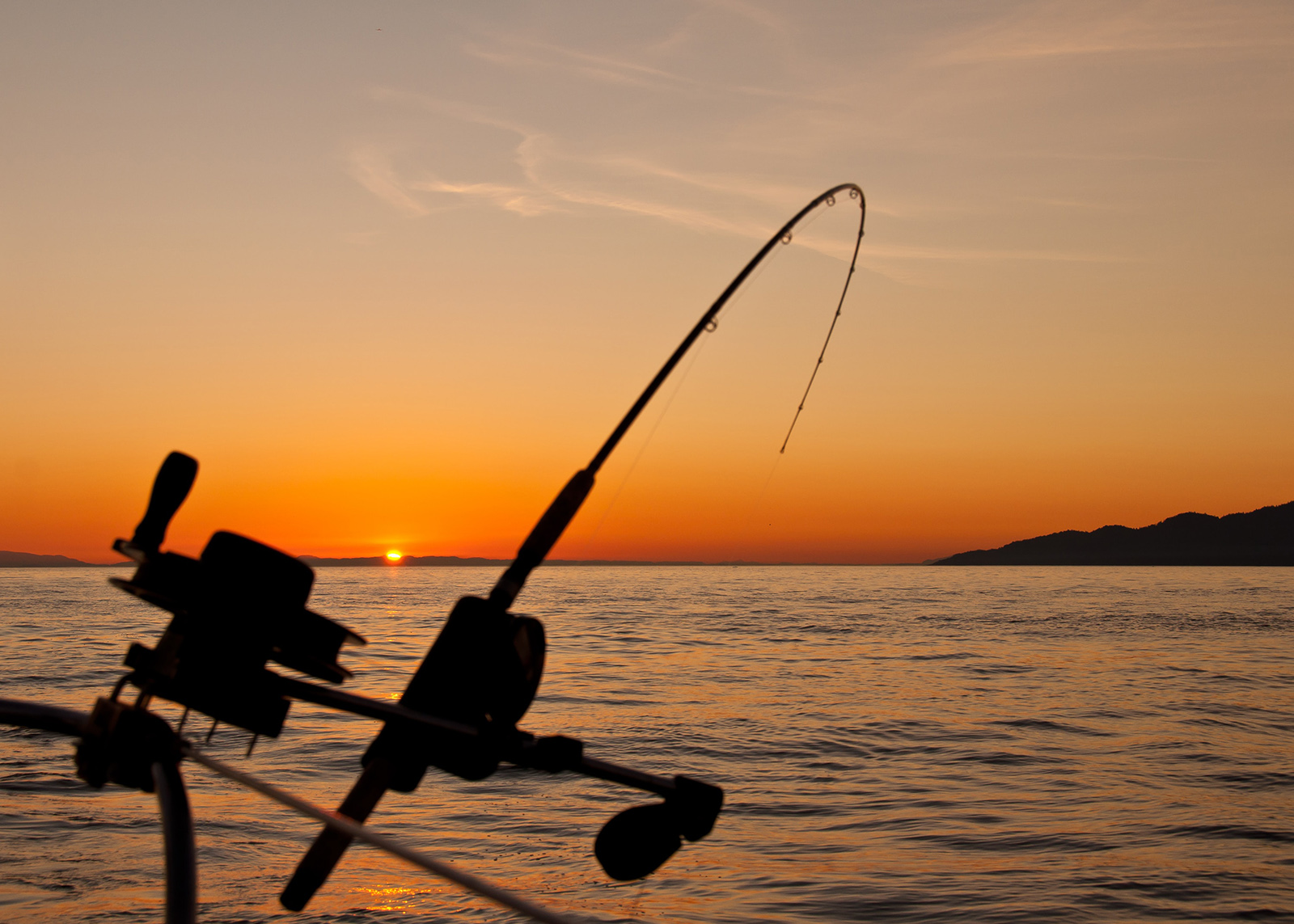 There are several extra steps to take before presenting your company's services to your potential customers and partners. Moreover, they will help you learn how to start a boat charter business. For example, you'll need to obtain the right equipment for boat charters.
The most obvious choice for boat rental would be the boats themselves. Still, they make a part of what's required for this business. You'll also need to take care of any extra equipment to be rented & used during charters. Additionally, your job as an owner of the boat rental startup would benefit from using your tools for maintenance as well as other equipment, such as:
Several boats of the appropriate style that fits your business vision;
Office equipment to complete administrative & routine tasks;
Equipment & furniture for serving food and drinks on board;
Life vests, first aid kits, and various safety equipment for your customers and employees;
Fishing rods, scuba diving equipment, bait, kayaks, and other activity equipment.
Step 5: Obtain the Permits and Licenses for your Boat Charter Business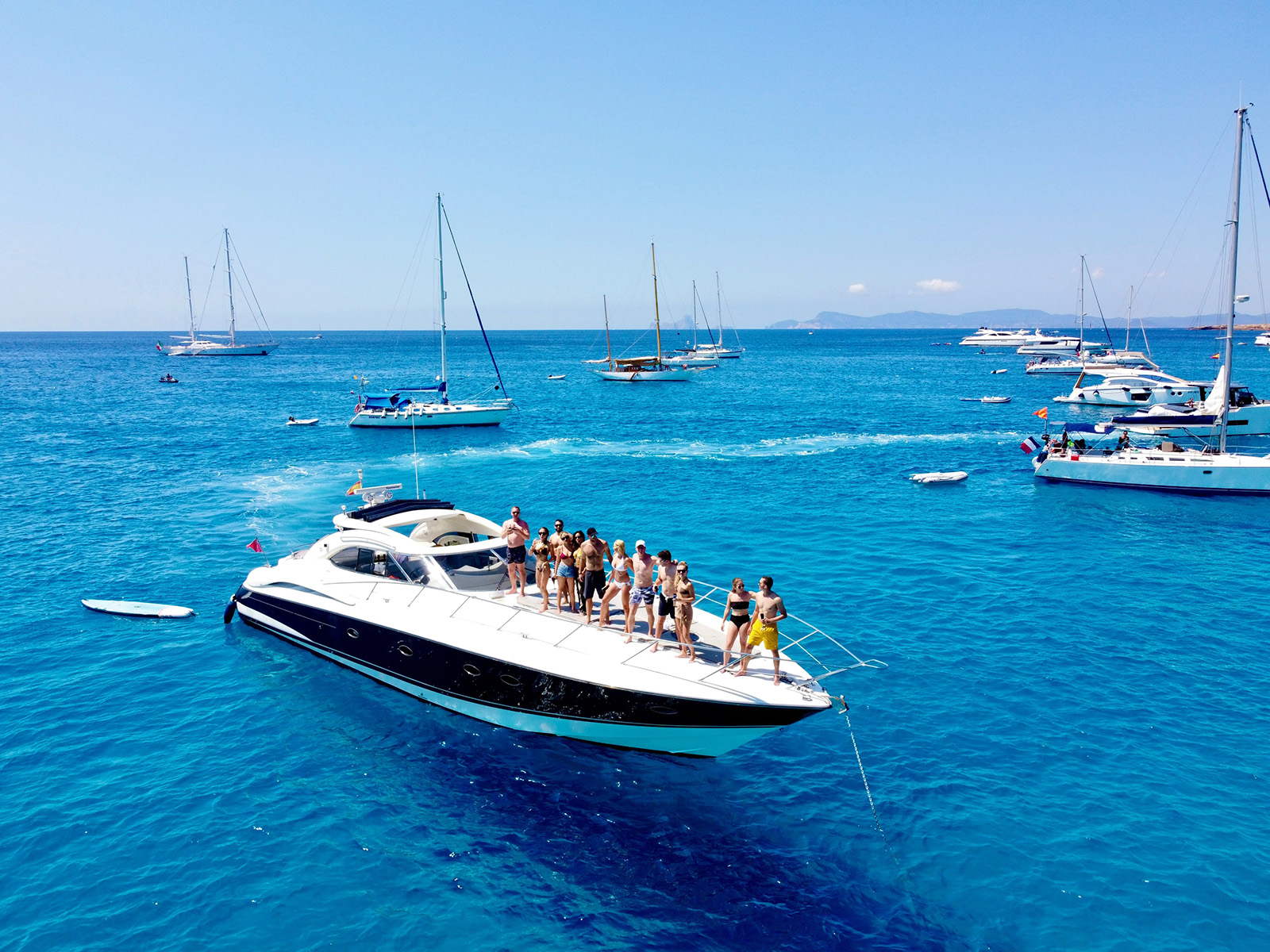 So you've chosen the idea for your business and dealt with expenses & equipment. You've also found the right location. Now it's time to take care of permits and licenses for your company. This is also one of the primary steps that helps with understanding how to start a boat charter business.
There are certain differences in various regions concerning licenses required for this type of business. However, there are also general permits that most businesses require. For example:
Seller's permit to allow collecting sales tax from your customers;
Zoning approval to authorize building usage of your boat rental company;
General business license (required for any business activity);
Food service license for businesses that serve and deliver food;
Sign permit for advertising your business;
Fire department approval to ensure your company's office is allowed to install a fire alarm.
Permits differ from licenses in a certain way. For example, the latter are issued for a long term. This means they don't need to be reviewed too often. Additionally, you may require professional licenses that may vary depending on the location of your business. Let's take a closer look at them before learning more about how to start a boat rental business.
Boating Licenses and Their Differences Worldwide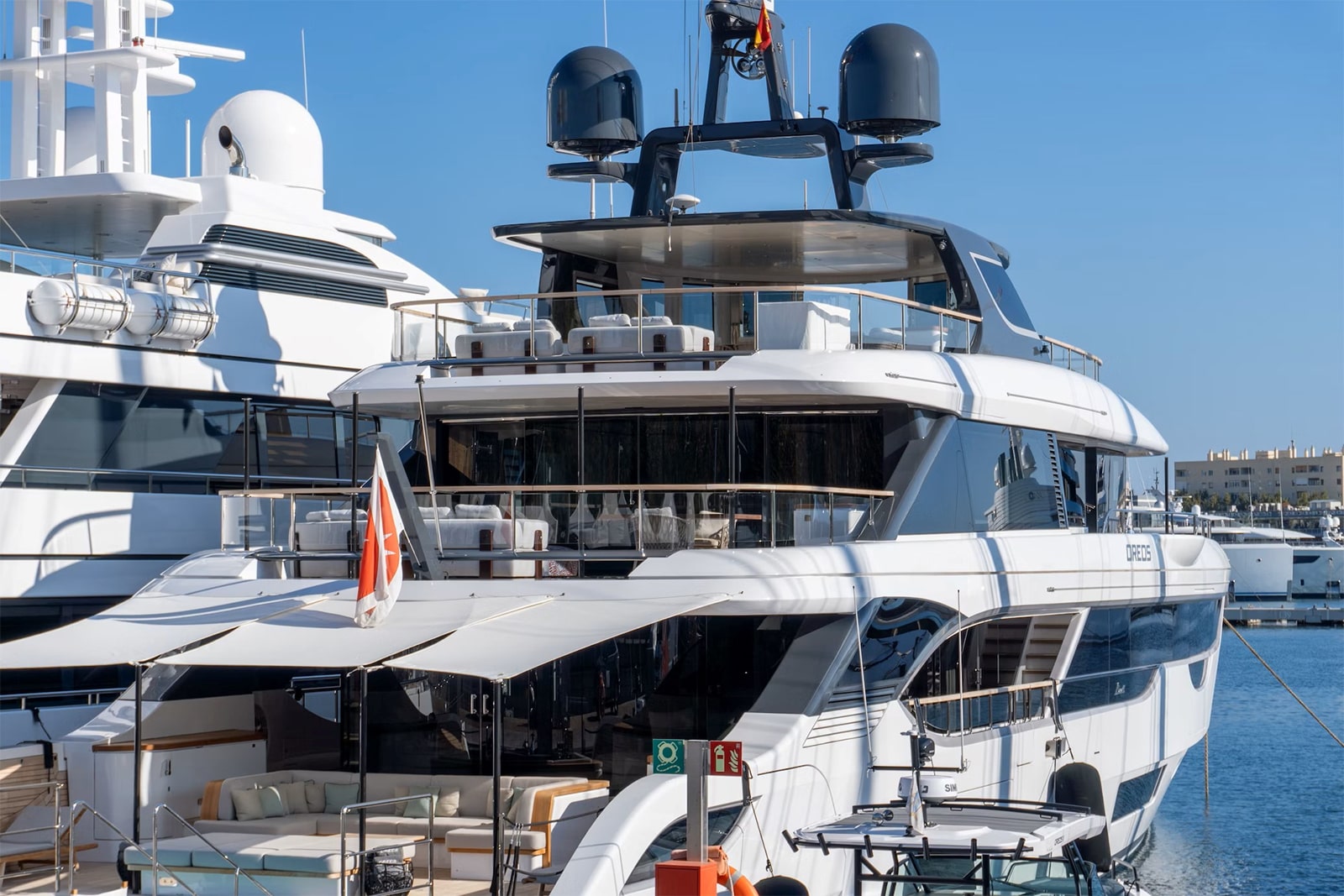 There's a certain range of professional licenses required for modern businesses in various countries. Luckily, if you are wondering how to start a boat charter business, you don't need to take care of a wide range of licenses. However, this is only true if you provide bareboat charters. On the other hand, many boat rental companies also deliver crewed and skippered boat charters so that their customers can relax and have a unique & unforgettable sailing experience.
Licenses for Boat Rentals in the US
In the US, only a few professional licensing documents are required for providing boat rental services. The first is the Captain's License issued by the US Coast Guard. There are several variations of this document depending on what your business needs:
Operator of Uninspected Passenger Vessels (up to 6 passengers);
Master up to 100 Tons on Inland Waters/Great Lakes;
Master up to 100 Tons on Near-Coastal Waters.
The Master license is a fitting choice for charters with more than six passengers in domestic waters. Moreover, the OUPV license is best for smaller groups of travelers with only up to 6 passengers as stated above. Using any or both of these licenses may be beneficial for learning how to start a party boat business. In some states, such as Florida, an additional saltwater charter license may be required if you want to offer boat fishing tours.
European Boat Charter Certifications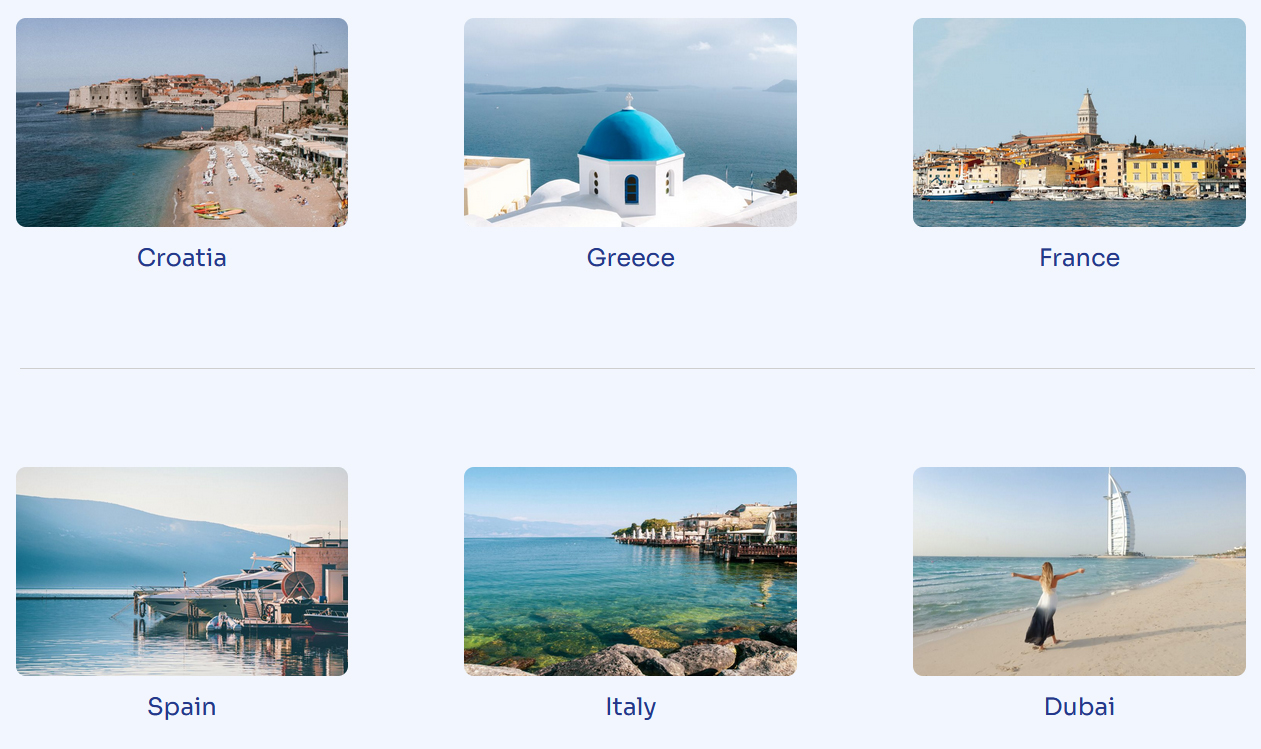 While the United States has separate regulations for navigating pleasure crafts, many European countries have adopted a unified standard of boating licenses. It is called the International Certificate of Competency (ICC). This certificate is mandatory for anyone who wants to navigate a boat. Such a document is accepted by the majority of the EU. To obtain the license, you need to pass both theoretical and practical examinations. Note that it is only fitting for charters that take place in coastal waters. Moreover, some countries don't accept ICC and may require additional documents as proof of your boating experience:
Moldova;
Spain;
Greece;
Sweden;
Portugal.
If you need to provide charters in European inland waters, such as lakes and rivers, a special test is required in addition to the ICC license. It is the CEVNI (Code Europeen Des Voies De Navigation Interieure) examination. Unlike the previously mentioned license, it is not commonly used in Europe, though most European countries require it.
Crucial Licenses for Boating in Asia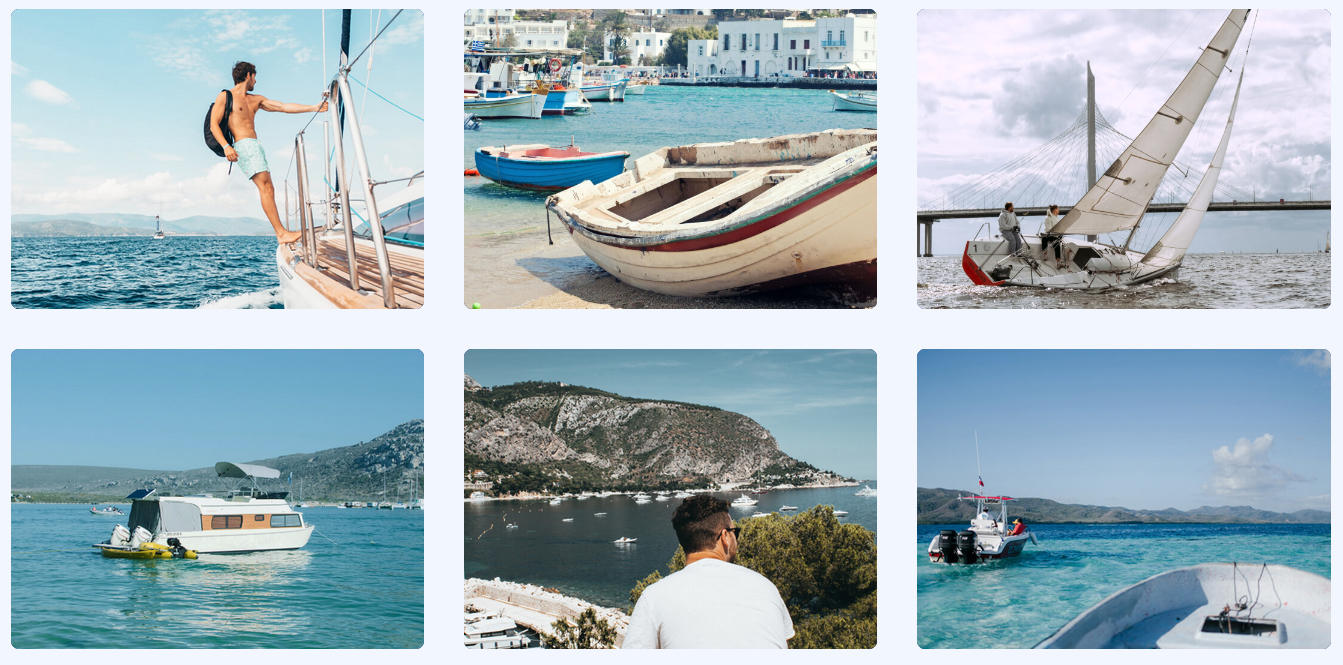 Boat charters in the Asian region also require the skipper to have a special certificate or license to navigate the boat in coastal waters. For example, in Singapore, boat owners need to have the SZH license issued by the local Maritime & Port Authority. It allows for the commercial use of pleasure crafts. Moreover, the Powered Pleasure Craft Driving License is required to drive the craft with a length of up to 24 meters. In case your boat or yacht is longer, opt for an Advanced Powered Pleasure Craft Driving License.
Unfortunately, there isn't any universal licensing standard in Asia for captains and skippers who are looking for how to start a boat charter business. Still, diverse certifications are similar in different countries. In Japan, for instance, there are several classes of a Boat Operator's License depending on the weight of vessels:
First class;
Second class;
PWC class.
Both First and Second class licenses are suited for vessels of up to 20 gross tons. However, the Second class allows navigating the vessel only within 5 nautical miles of a shore. Additionally, if your boat rental company provides personal watercraft, you'll also need a PWC license.
Note that all of the previously mentioned certifications require certain training and experience. Luckily, most of the national organizations that offer these licenses also provide courses for everyone interested. So if you are a beginner learning how to start a boat tour business, attending these courses will be helpful.
Step 6: Website Development to Advertise Your Boat Charter Business & Drive Bookings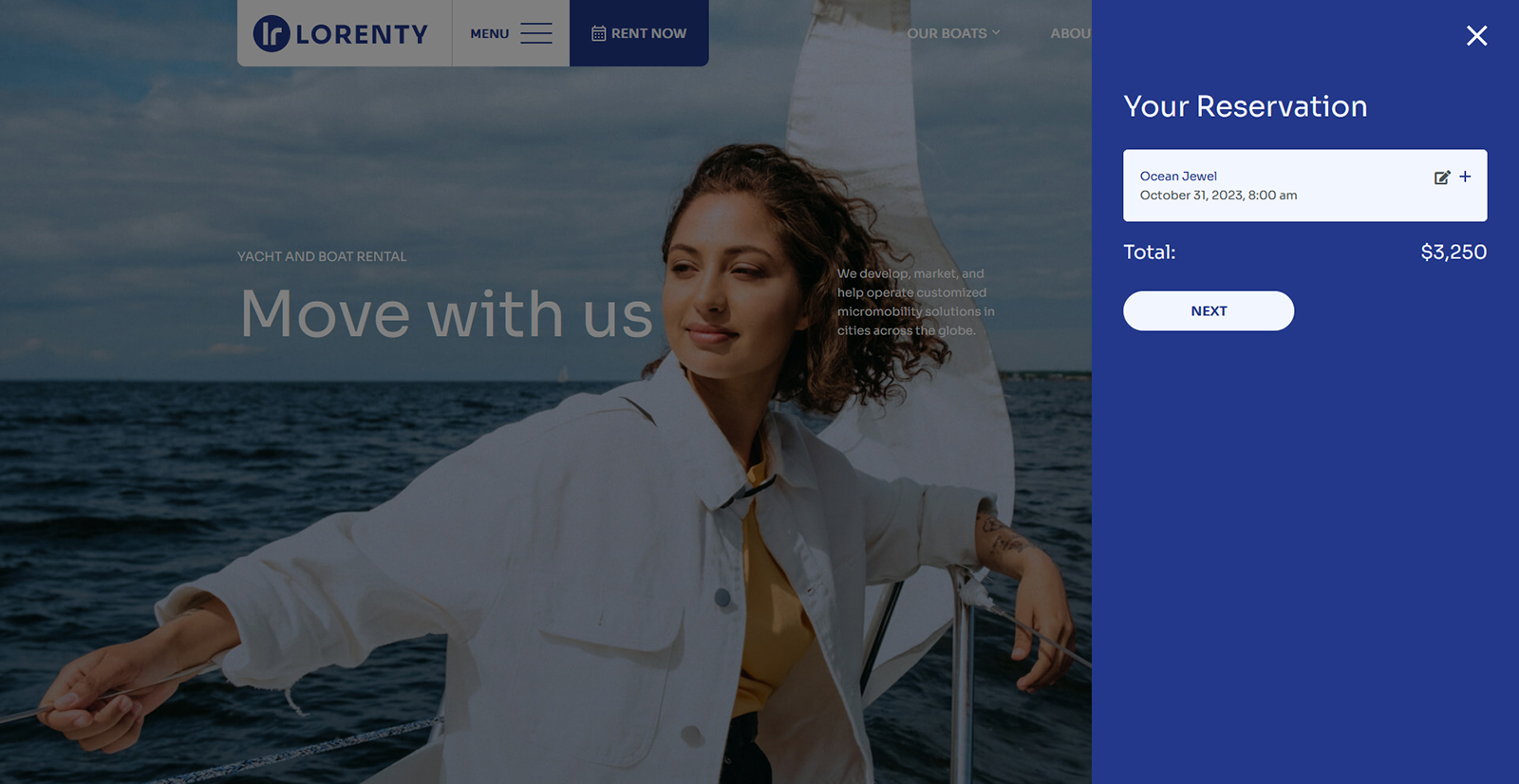 Now that we've discussed all the major steps defining how to start a boat charter business, let's take a look at one of the final steps. We are talking about the development of your boat charter business's website. It is an important matter that mustn't be overlooked. Many companies go for web design & development from scratch. This means cooperating with third-party service providers. Still, it is a costly matter that is also time-consuming.
That's why we recommend choosing ready-made solutions that save you both time and money. A great example is the Lorenty WordPress theme and its boat rental design in particular. It is a pre-designed theme that meets the needs of modern boat charter companies, such as for a party boat business. From choosing the right boat to booking it in a few clicks, Lorenty has everything you may need. Moreover, it has enough space for your content. This is possible thanks to the included Blog and Gallery pages. The theme also provides the following features:
Clean & responsive design;
Full-width homepage slider;
3 categories for motorboats, yachts, and sailboats;
2 pre-built layouts for the Destinations page;
Pre-integrated boat booking widget for hourly or daily rentals;
A variety of content elements made for the native WordPress block editor.
The abovementioned advantages are only a small part of what you get with this theme.
Lorenty also offers the built-in Appointment Booking plugin responsible for a smooth and easy-to-use online booking system allowing your clients to charter a boat in just a few clicks after pressing the "Rent Now" button. What's more, you can set the capacity for every boat tour, enable clients to choose a location if you operate in many, and collect personal information to send automated messages.
Thanks to its rich functionality, this plugin allows you to easily control all charters and upcoming orders.
Besides, you can accept payments via Stripe, PayPal, and other gateways. As a result, you get a fully customizable and feature-rich theme for any of your boating business ideas. Feel free to use it and create something truly unique. It will help you drive your charter business and sales.
Watch a video to see how it works:
The Lorenty rental WordPress theme is available as a standalone product – or if you want to get all the extra functionalities and extensions, a Membership subscription can be a more attractive option.
Wrapping Up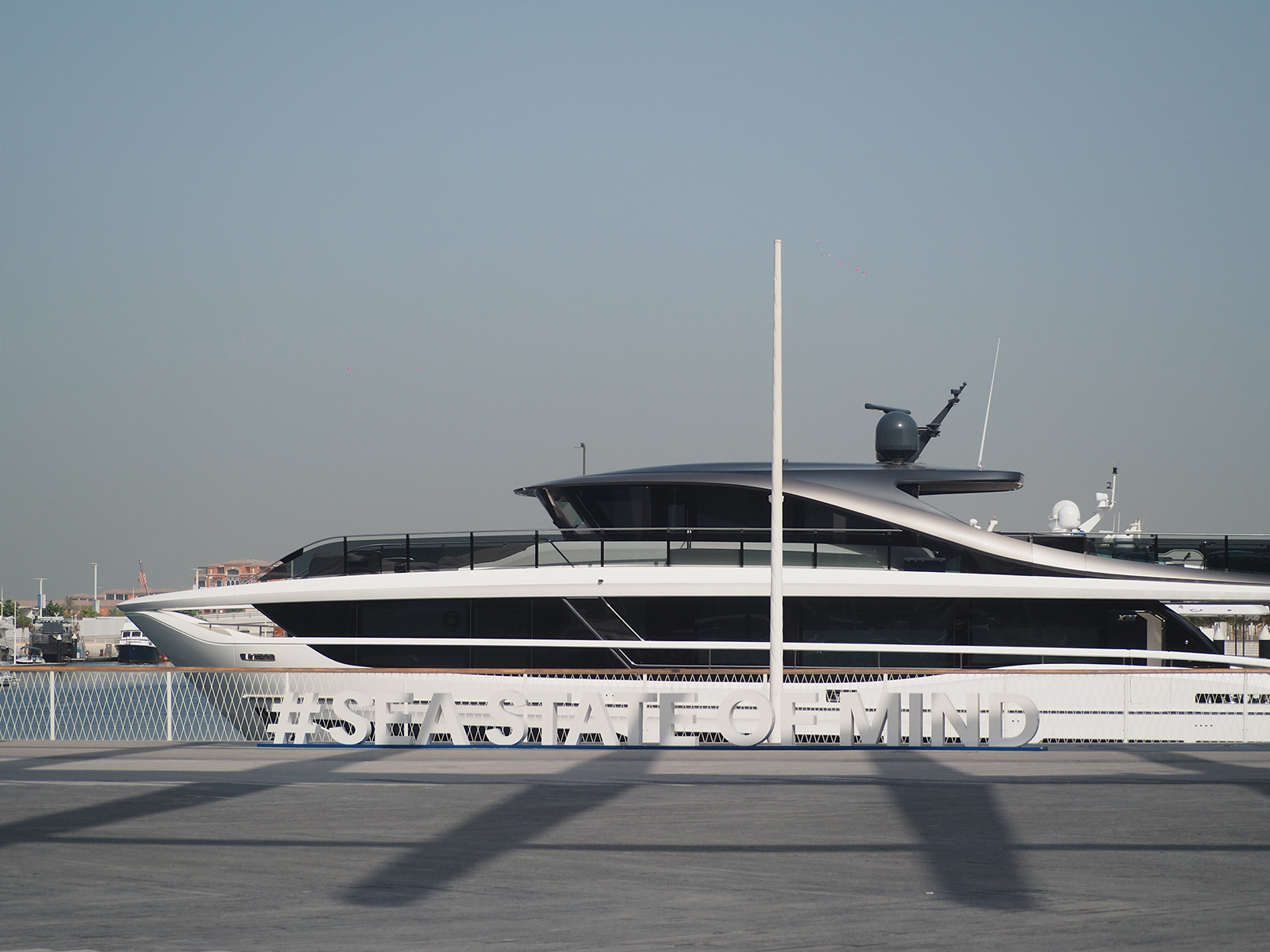 We hope this guide has helped you understand how to start a boat charter business most efficiently. Certainly, we discussed only the essential steps that define the establishment and success of your boat rental company. Like any other business, boat charters also depend on successful marketing and planning activities that take place all the time. Here are the main takeaways of the main steps you need to take when establishing your boat rental business:
Choosing an idea for your boat charters;
Planning the expenses for various aspects of your business;
Selecting a proper location that meets your business plan;
Purchasing any necessary equipment and tools to keep your boats running and clients satisfied;
Obtaining any necessary licenses and certifications for both your business and boat charters;
Advertise your services to a larger amount of potential customers with a newly built website.
With these crucial steps, you'll be able to lead your boat charter business to success. Besides, with our recommendations, you can easily transform it into a #1 location for fans of boating. Furthermore, a catchy design and abundant functionality of the Lorenty theme will provide outstanding benefits for your boat rental website. As a result, you'll get a strong basis for your business's further online development.