WordPress Groups in Facebook you Should Follow in 2023
Every person who learns and discovers WordPress is looking for credible and trusted resources where to get the information. In this search process, they go far beyond blogs and simple WordPress groups discussions. Facebook, in these terms, is a new alternative information source with over 2,320 billion users, from which 1,5 billion use it daily!
There are also multiple blogs, where one can find many useful WordPress insights. For example, MotoPress blog, where we regularly post articles on WordPress themes and plugins related topics.
But still, one blog or group community won't be enough (in most cases) to cover all the questions which interest the beginner, or to give the exact answer to the advanced user with deep code knowledge.
Therefore, in this post, we are going to share with you top-notch WordPress users groups on Facebook which are devoted to WordPress development, and comprise multiple topics for all-level users.
Due to the popularity of social networks, there is no wonder why people start discussing WordPress issues not only on the forums but in multiple groups on social media. There are many advantages of using this sort of WordPress Facebook group to be informed:
you can not only post your thoughts or feedback, you may ask for help and possible solution to your issues;
you receive answers very quickly;
it is an informal communication and you don't have to make up long letters as you do while contacting the support team;
you can see the real people, check their interests and even find a WordPress friend to discuss WordPress together;
you may reach the group any time you want, with the Facebook app installed on your smartphone;
thanks to the keyword search, you can quickly find the posts of interest;
you may get acquainted with the leading experts or even become one of them.
Note: It is very important to look through all rules before entering the group. If you neglect them, you will be excluded or even banned. Mostly, promotion is forbidden.
List of the best Facebook WordPress groups to join
Advanced WordPress Group
As the name implies, this group is for advanced WordPress users with lots of experience, where they share some impressive developments created manually. There you can also ask really good and well-researched questions, read the latest WordPress news, take part in expert discussions concerning WordPress topics, look for a job and send requests for technical help.

The group spirit is indeed friendly and each member tries to contribute to the thriving of the community.
Knowledge level: advanced
Members: 32,740
Admins and moderators: 20
Elementor Community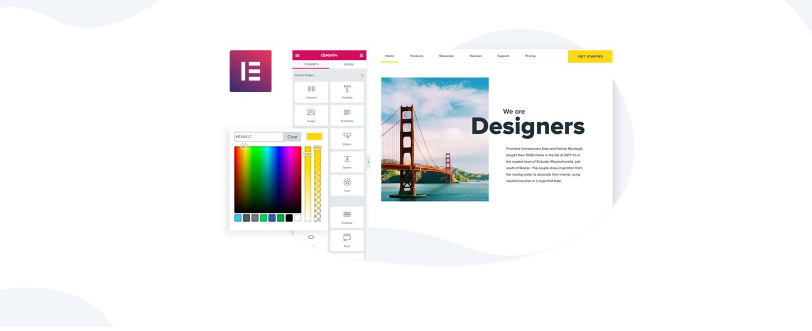 The official Facebook group for all Elementor lovers. All the updates concerning themes and plugins are constantly added to the news feed, so you will always keep on track of what's going on. In addition to that, the Elementor community gives some Elementor related tutorials on a regular basis.
The group members are very active and gladly share their experience in using Elementor products. They also take an active part in discussing and finding possible solutions for other Elementor Community Members.
Knowledge level: all
Members: 54,002
Admins and moderators: 9
WordPress Plugins Suggestions Facebook group

This community is all about WordPress plugins. Group members share their experience in the usage of various plugins and write true feedback about them. You may also leave your opinion or ask for advice, providing group members with screenshots and a detailed description of the issue.
The activity is rather high, there are many impressions posted on a daily basis.
Knowledge level: all
Members:17,503
Admins and moderators:10
All About WordPress Facebook Group

This group is limitless in terms of the WordPress knowledge you have. Both beginners and advanced users will find what they are looking for. The main concept behind All About WordPress is to share interesting posts from third-party resources, ask for help and provide assistance in solving issues.
You can present your project there and ask for impartial thoughts from other freelancers. That's a great way to improve your skills and always stay on track with WordPress updates. For all WordPress users, developers, and even designers this group will be useful and engaging.
Knowledge level: all
Members: 8,954
Admins and moderators: 8
WordPress Plugins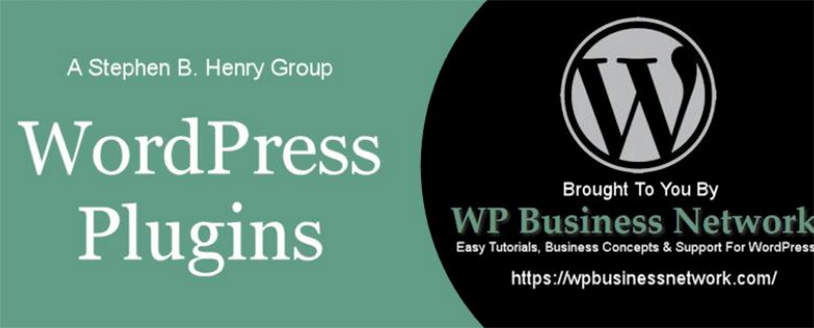 If you are looking for any WordPress plugin, or want to hear the truthful opinion of other users concerning different plugins, you have to join the WordPress Plugins Facebook group. The community there is very friendly and wholeheartedly shares their best experiences.
You will find there many useful recommendations and updates, more than that you can also share your thought and useful content. But take a look at the group rules in order not to get banned.
Knowledge level: all
Members:29,110
Admins:1
Divi Community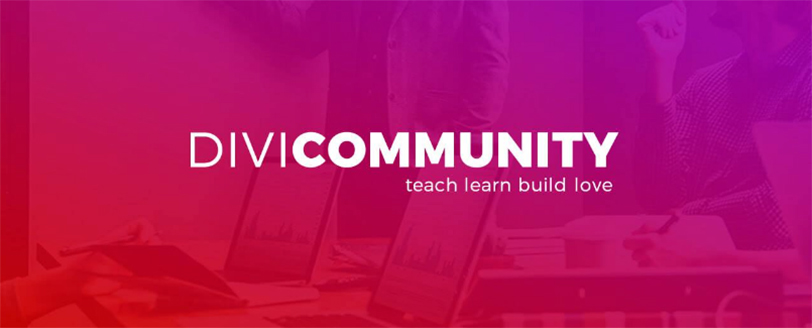 This WordPress group is for all Divi enthusiasts who have a strong wish to collaborate with others, learn new and share their experiences with other members. The group atmosphere is very friendly with people sharing only positive vibes and willing to help in solving issues.
Though Divi Community is focused on sharing experience and giving assistance, there are some funny and engaging posts as well which will cheer you up, while you are trying to figure out your issue.
Knowledge level: all
Members: 12,555
Admins and moderators: 6
All Things WordPress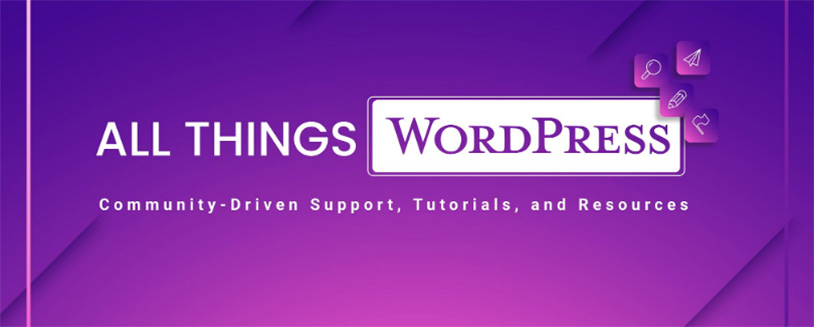 This group is for avid WordPress lovers who are ready to share their knowledge and help others. you can freely ask any WordPress-related question and the community will surely give you some solutions to think on. And you, if know for sure some answers to the questions, can provide assistance to other community members.
Admins try to keep the group very organized, so if you asked for help, and your issue was solved, you may mark it as solved so that community members can focus on other issues, or can directly find the solution.
Knowledge level: all
Members: 996
Admins: 6
WordPress Speed Up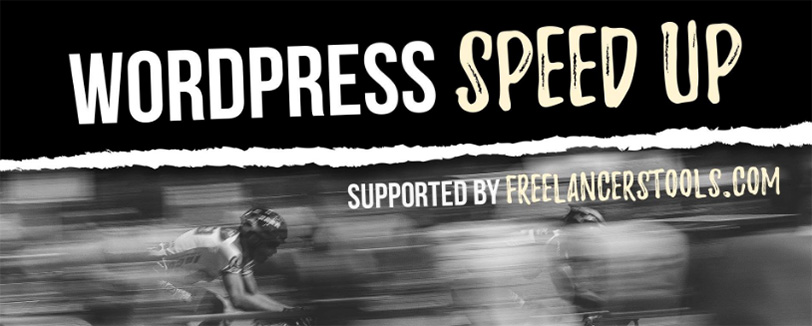 Great private group for all-level WordPress users who are eager to learn new, particularly when it comes to the website speed up process. The purpose of this group is to provide assistance in solving different issues concerning the topic and give a rich knowledge base.
You may ask for advice, accompanying your words with the corresponding images. The friendly community and admin always answer the questions and make sure the problem is solved.
Knowledge level: all
Members: 19,480
Admins and moderators: 9
WordPress Group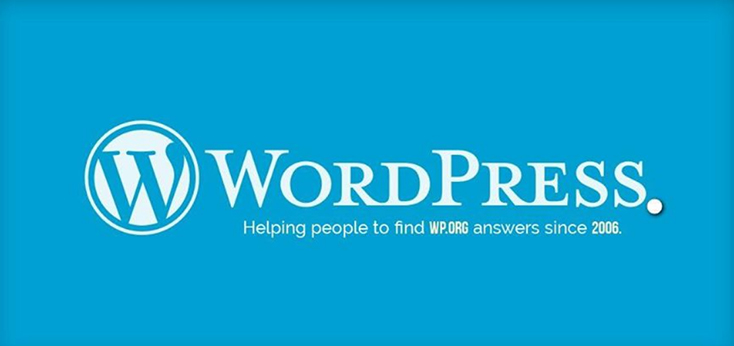 WordPress users group is a great community to share and learn information. As the moderators write in the description, anyone may post questions and ask for help, regardless of the experience level. You are welcome to most helpful insights concerning Gutenberg and help others in finding resolutions.
A cool feature of this group is Mentorship. You can choose a mentor for yourself and start a conversation on the topics indicated in the mentor's description box. More than that, if you feel experienced enough and want to guide people, you may become a Mentor. All you need to do is to indicate your areas of interest.
Knowledge level: all
Members: 35,244
Admins and moderators: 14
WordPress Solutions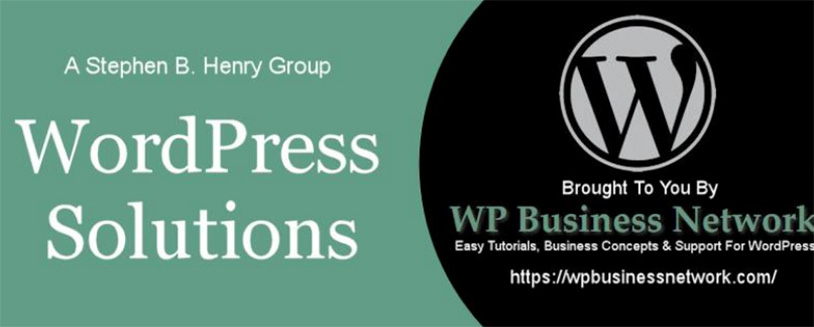 This group is a great place to share your useful links to the articles, tutorials, or just interesting WordPress products which you think may be useful to others. You won't probably find discussions or find possible direct solutions to your issue, the group format is a bit different.
If you are looking for a nice source of useful WordPress-related articles or news to read before going to bed, make sure to check this WordPress Facebook group.
Knowledge level: all
Members: 1,460
Admins: 1
WPBeginner Engage – WordPress Help for Non-Techies

WPBeginner is a well-known platform with tons of useful tutorials and discussions. They also have a Facebook community that is guided by 10 admins and moderators. The main aim is to provide users with helpful WordPress tutorials and share quality tips and tricks.
Apart from that, they provide help, conduct giveaways, and training. You will be able to watch Facebook Live Videos with the founder of WPBeginner – Syed Balkhi.
Knowledge level: all
Members: 24,360
Admins and moderators: 10
WordPress Help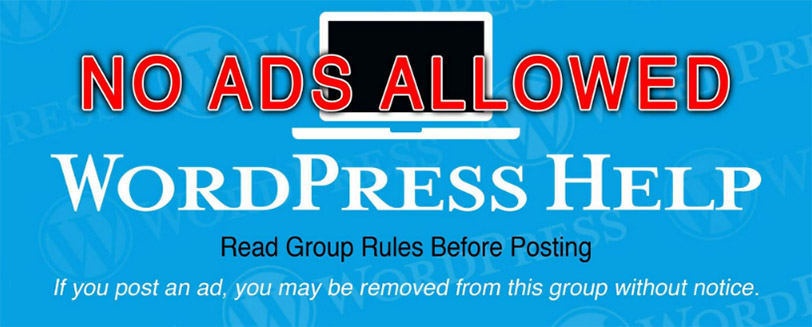 We would describe this group as a WordPress solutions repository. Knowing the lifehack using keywords search, you will easily find answers to probably all of your questions. Providing you haven't, ask your question freely on the feed.
This group has strict rules concerning posting. Any promotions or ads are rigorously forbidden. Check the rules before posting; some of them are: all your questions should be written in English only, if you ask for help with a website, give its name and URL, etc.
Knowledge level: all
Members: 6,316
Admins: 7
WordPress Groups

This group is a real repository of useful WordPress groups. You will see only links to different groups and no discussions – this is the aim concept. After reading the short description of the group, it will be easy for you to decide which group to follow. This greatly saves your time, as you don't need to scroll the news of each group to discover whether this is something you are really looking for.
Knowledge level: all
Members: 236
Admins:1
WordPress Help and Support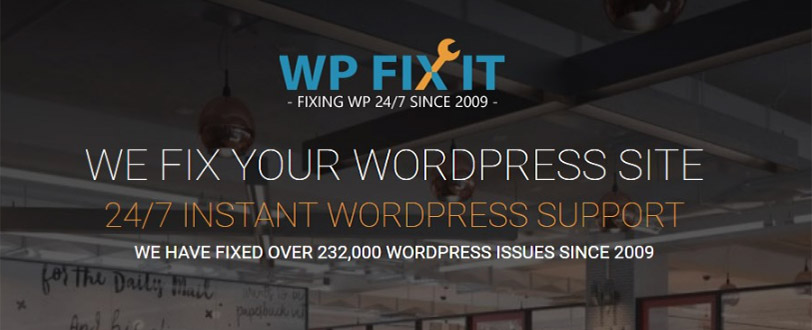 This is a private group that provides solutions to various issues of its participants. They are said to have fixed over 232,000 WordPress issues in the period of 10 years. Simply submit your question and its members will eagerly and happily help you.
Many view this group as a WordPress help forum, as they aim at creating tips and the best community of WordPress help, and you can become a part of it.
Knowledge level: all
Members: 16,172
Admins: 2
Conclusion
After looking through all the best Facebook groups to join, our advice is to become a member, since you will surround yourself with WordPress and everything related to it. Subsequently, this will raise the level of your awareness starting from the latest updates and news to the rare code solutions.
Important is that all the groups listed above are live, and there are constantly some posts and active discussions.
By the way, we also have Facebook groups where we post regular updates, news and help our community in solving their issues.
Join our:
What groups do you follow? Share your experience in the comment below.
Disclosure: this article may contain affiliate links for third party products. If you click a link and later make a purchase, we may earn an affiliate commission that doesn't result in additional charges to you.