50+ Best Blogs about WordPress to Follow for Developers
Have you been in the WordPress community for a while and still fear you're missing out on something? Or, you are just finding your feet and looking for the blogs you can dwell on? No worries! We've done some thoughtful homework and collected top noteworthy blogs about WordPress to follow for developers that gained popularity thanks to the valuable content they share.
We tried to choose the ones that are regularly updated, with a sort of easy lessons for beginners and some more technically detailed articles for seasoned programmers. There are both personal and company blogs within our collection. Each of them has something to say.
WordPress as CMS in 2024
For over 20 years, WordPress has been a prominent representative in the realm of website creation platforms. It began as a blogging tool in 2003 but transformed into a multifaceted and multipurpose CMS. As a result, it is now used to create online projects of all possible scopes, from simple portfolios to heavy-load portals that attract hundreds of thousands of visitors daily.
Do People Still Use WordPress Blogs?
While the world of blogging has diversified with numerous platforms popping up over the years, WordPress remains a stalwart favorite for many. The allure of this CMS goes beyond mere nostalgia. The system's adaptability, paired with a robust plugins and templates ecosystem, ensures continued relevance today.
Website owners appreciate the flexibility it provides, allowing them to design their blog's appearance and functionality to their precise specifications. Furthermore, the community around WordPress is robust, offering support and innovations that newer platforms often struggle to match.
Are WordPress Developers Still in Demand?
The simple answer is a resounding "Yes". WordPress's enduring popularity ensures that there's a steady demand for developers proficient in its nuances. Not just the owners of simple personal blogs, but even established businesses also continue to lean on WP for building their websites, especially with the rise of WooCommerce for e-commerce solutions.
The ability to customize WordPress down to its core is always a sought-after skill. Moreover, the continued updates and evolution of the platform create a consistent need for professionals who can navigate its intricacies. In 2024, while the tech landscape has broadened, WordPress developers continue to find ample opportunities to ply their trade.
List of the Best Blogs about WordPress to Follow
In the paragraphs that follow, you'll find our top picks among the best blogs about WordPress to follow for developers. However, we'll also touch upon some other topics that are worth considering.
1. WP Engine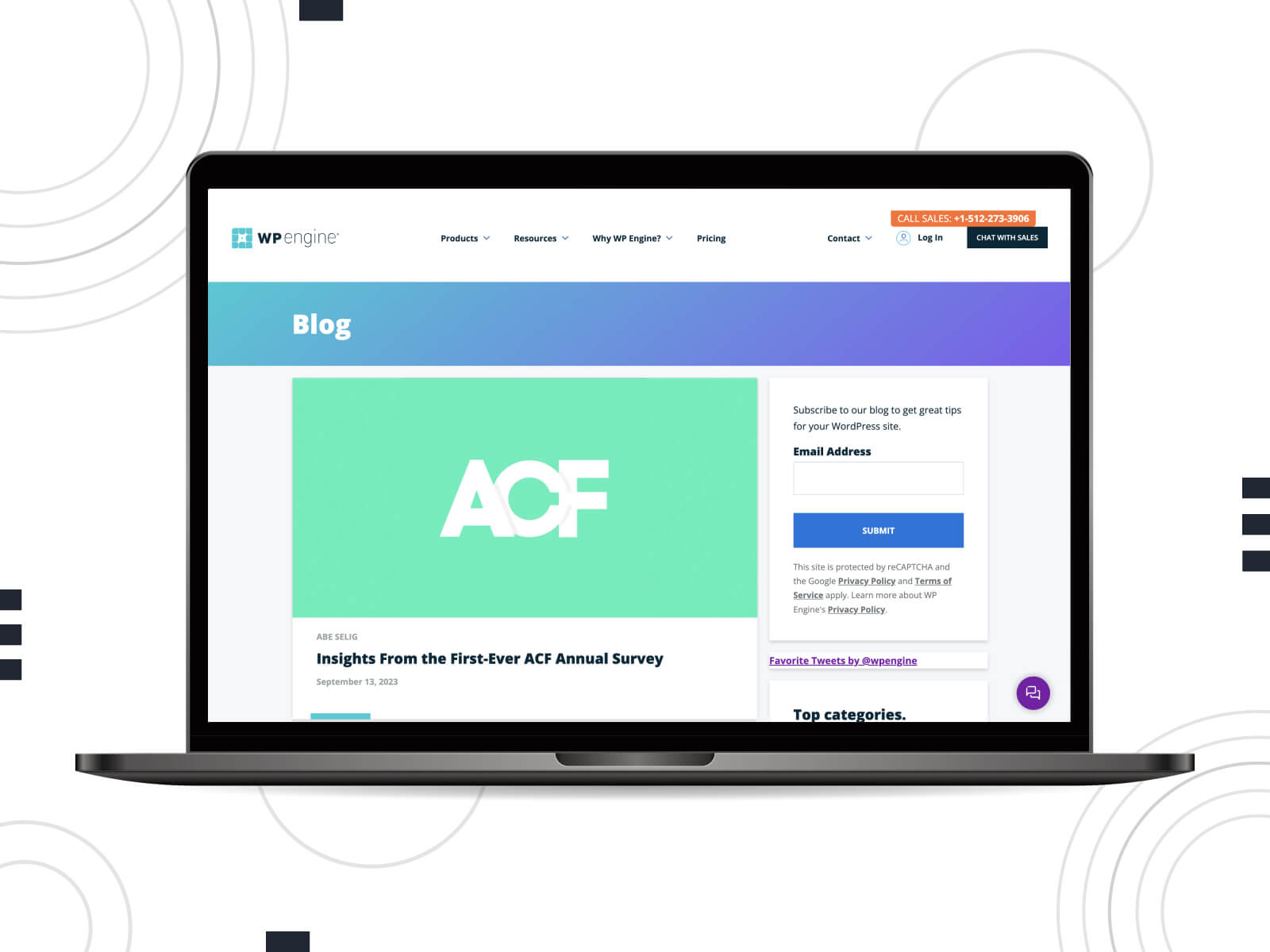 Apart from offering robust hosting solutions for WordPress projects, this company also maintains an informative blog. It delves into the technical aspects of WordPress and keeps abreast of industry news and events. Beyond hosting topics, the online journal covers performance optimization, security best practices, and advanced development techniques. No matter who you are: a novice coder or an experienced developer, WP Engine's experts consistently offer articles that will enhance your WordPress knowledge.
WP Engine website Follow on X (formerly Twitter)
2. WP Beginner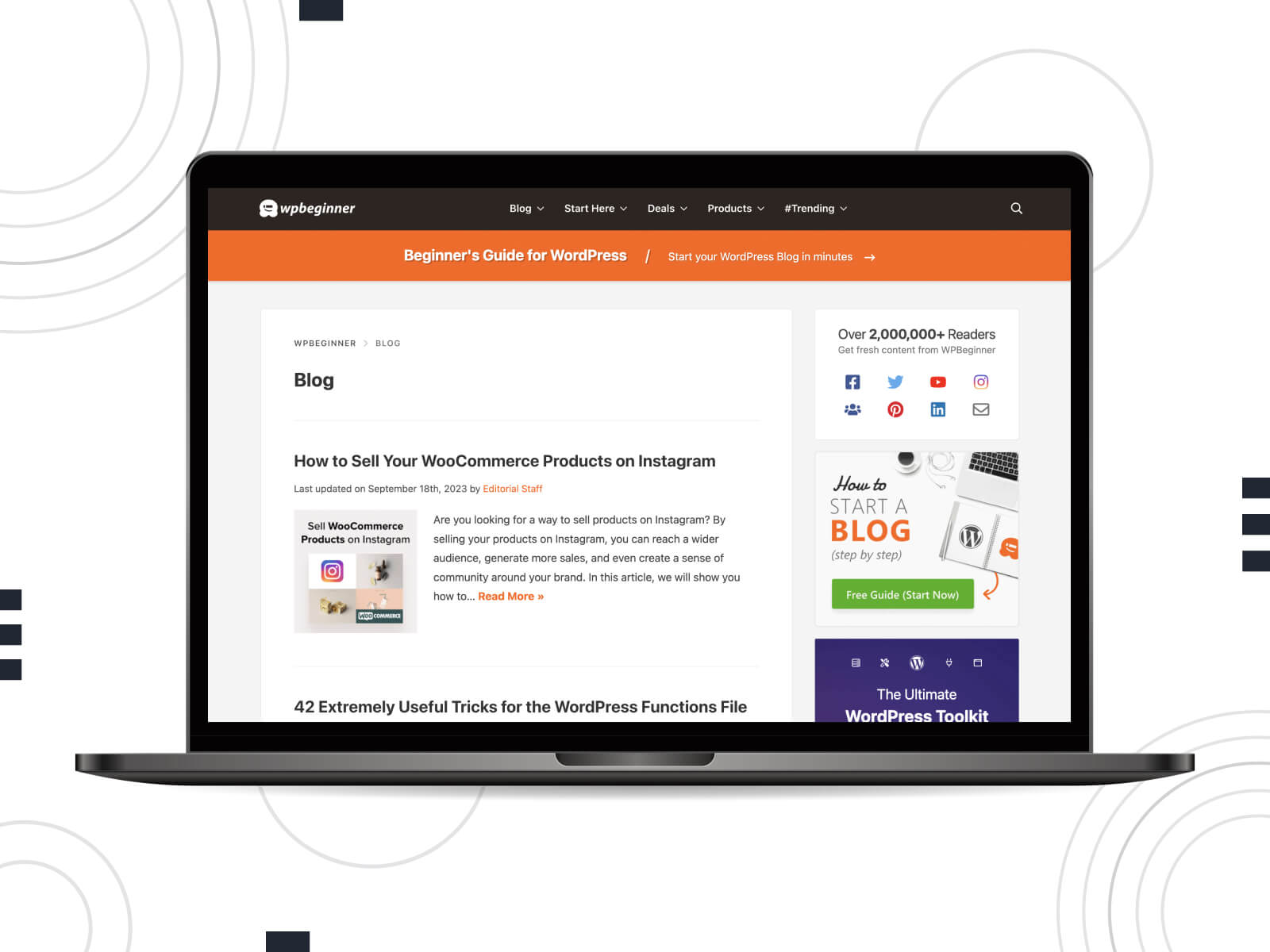 Despite its name, this website isn't just for novices. The project has evolved into a comprehensive hub for all things WordPress. Whether you're trying to understand the basics, looking for powerful plugins, or aiming to improve your site's design and features, WP Beginner offers it all. Their extensive content ranges from simple tutorials to detailed guides, catering to both newcomers and experienced programmers. If you aim to deepen your knowledge and stay updated on the latest developments in the WP world, this website is a must-visit.
WP Beginner website Follow on X (formerly Twitter)
3. WP Tavern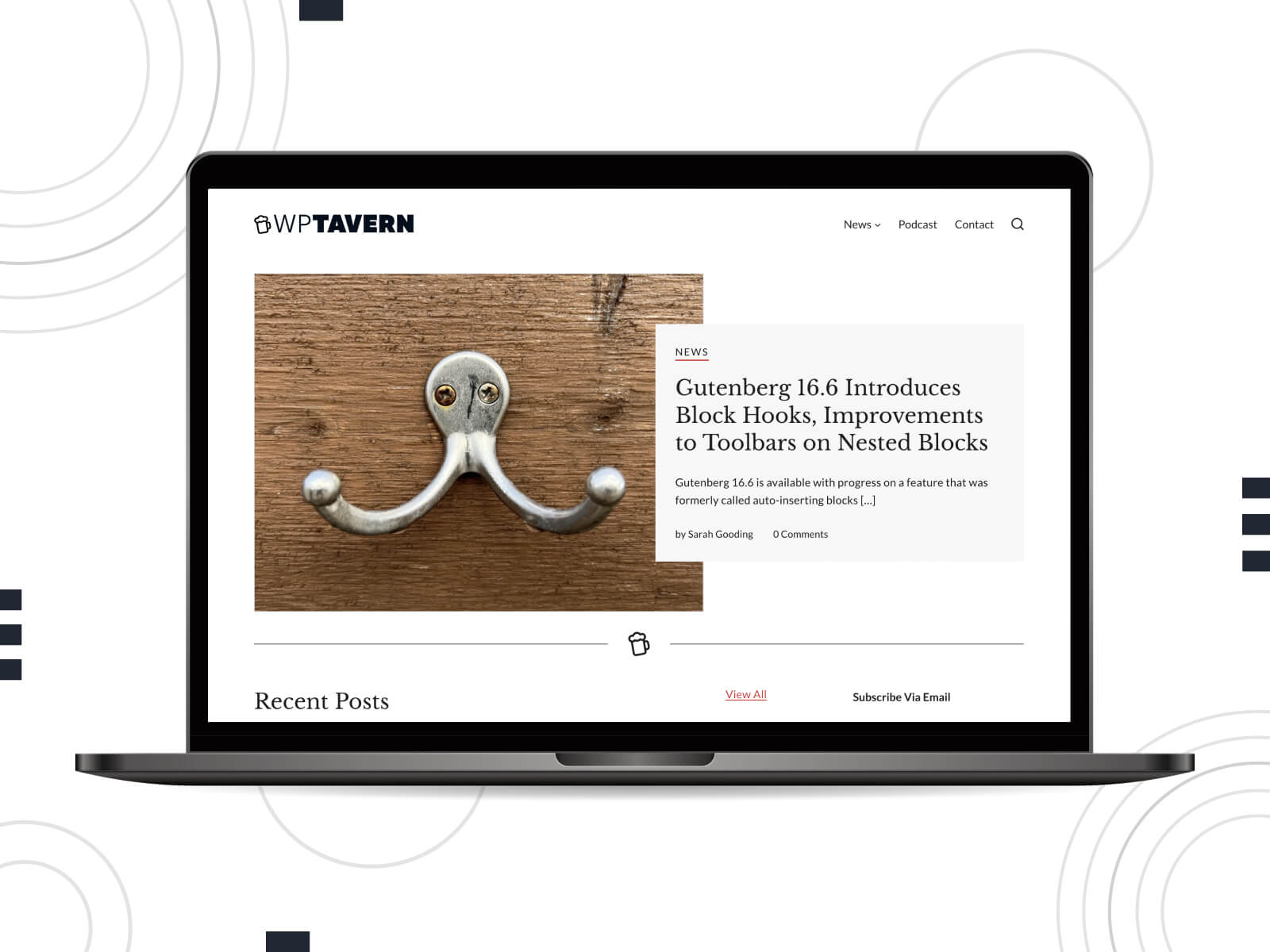 The journalists of this blog will deliver all the up-to-date news on the things happening in the WordPress world. So, if you are looking for the most objective articles on the WordPress core, themes, plugins, events (like WordCamps), interviews, and analytics, you should start reading them regularly.
WP Tavern website Follow on X (formerly Twitter)
4. Post Status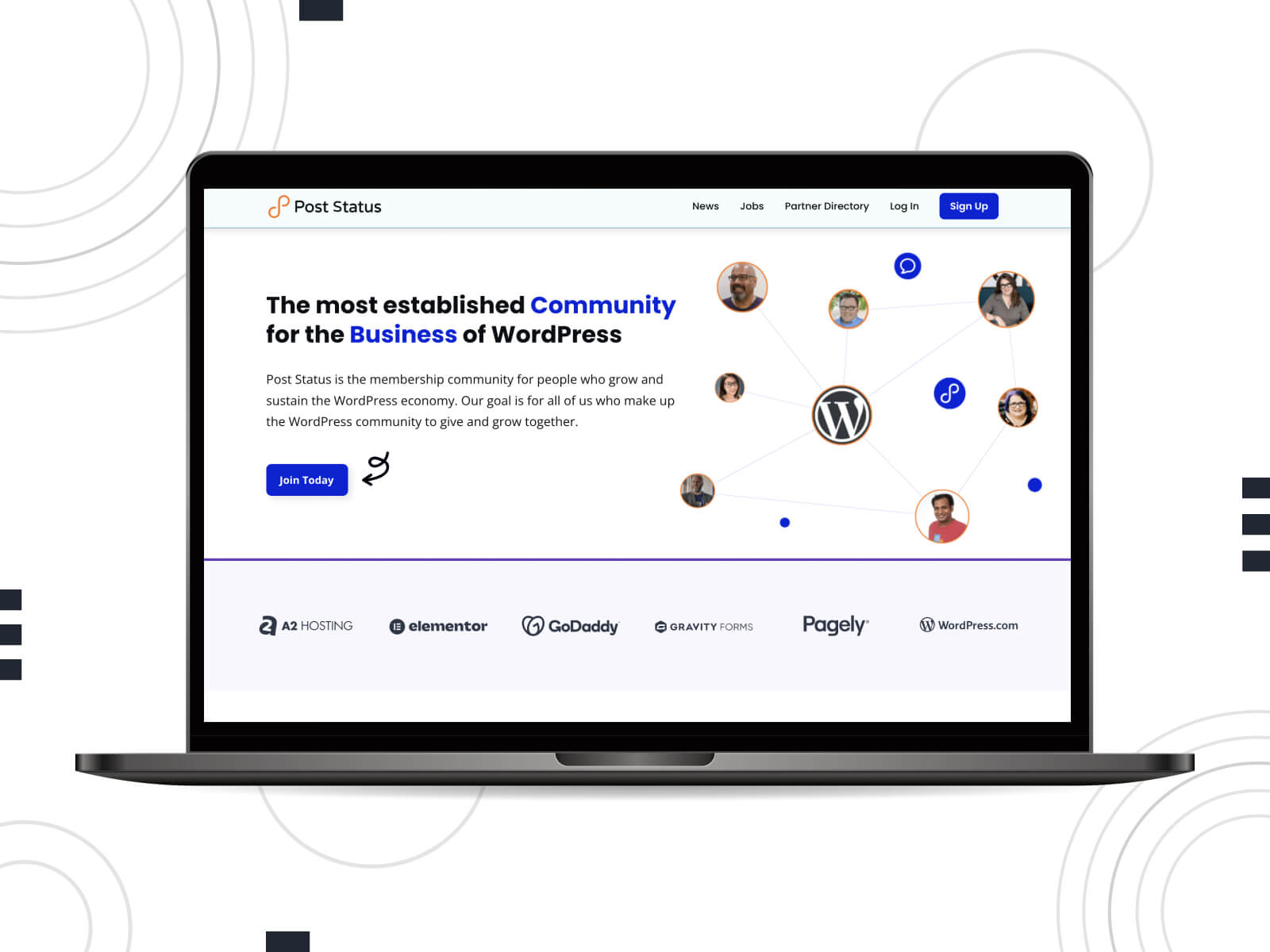 A great resource to read about WordPress opportunities, opinions, analytics, and connections. They will let you stay updated on WordPress news and will deliver various data and opinion-driven analyses of WordPress business, sharing success stories and tips along the way.
Post Status website Follow on X (formerly Twitter)
5. WP Explorer
Posts of different calibers for different audiences who are one way or another connected to WordPress. Want to find the best gallery plugin? WP Explorer will direct you. Want to find a WordPress job? There are articles on this topic as well. Overall, this one is among the seriously established WordPress blogs aiming to provide you with quality resources.
WP Explorer website Follow on X (formerly Twitter)
6. WPMU DEV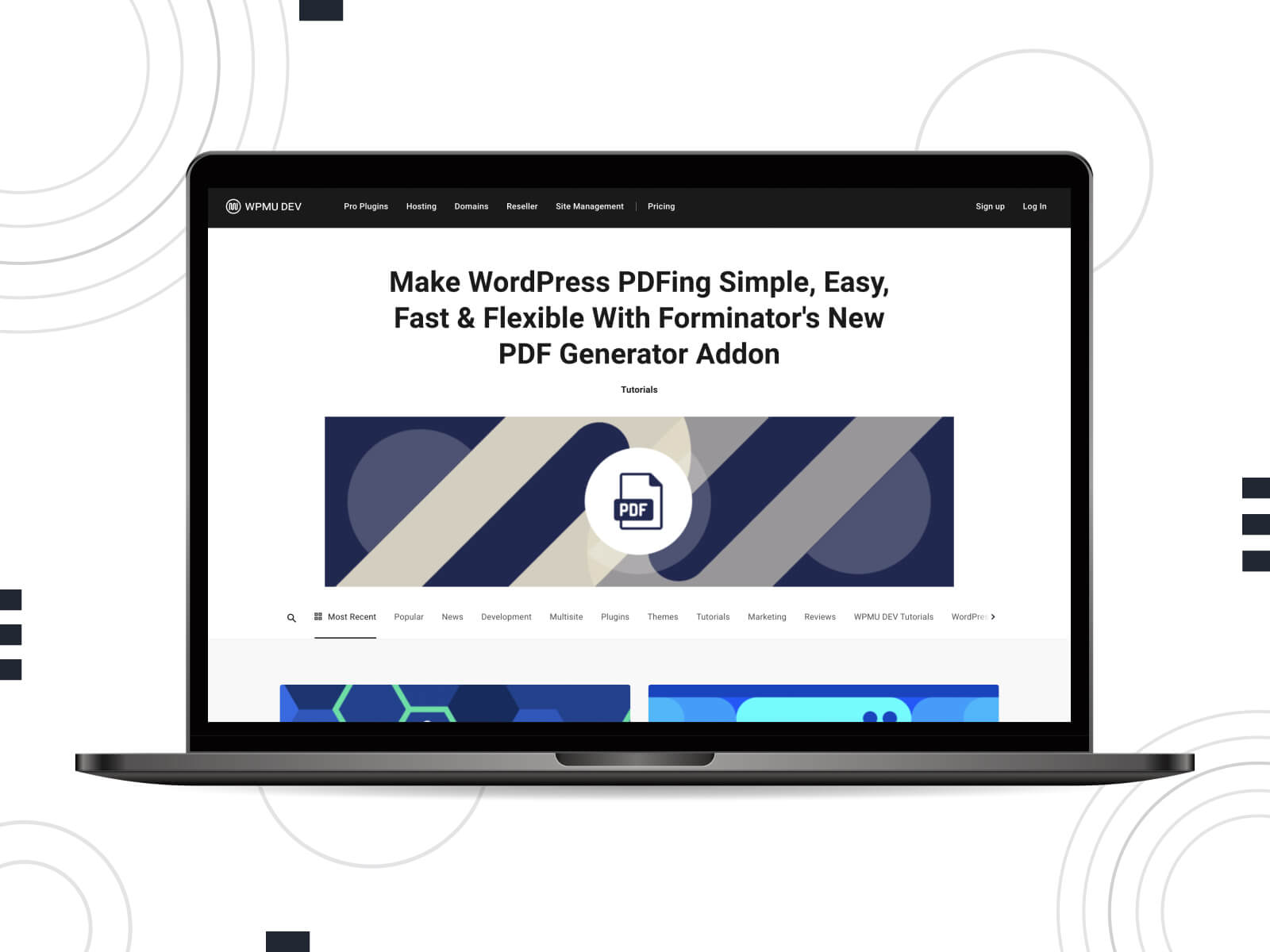 The supermen of the WordPress world will supply you with a ton of in-depth reviews, tutorials, and tips. WPMU DEV has managed to build a growing community around their website, where experienced writers share awesome WordPress themes and plugin roundups, guides, and more.
WPMU DEV website Follow on X (formerly Twitter)
7. WP Blog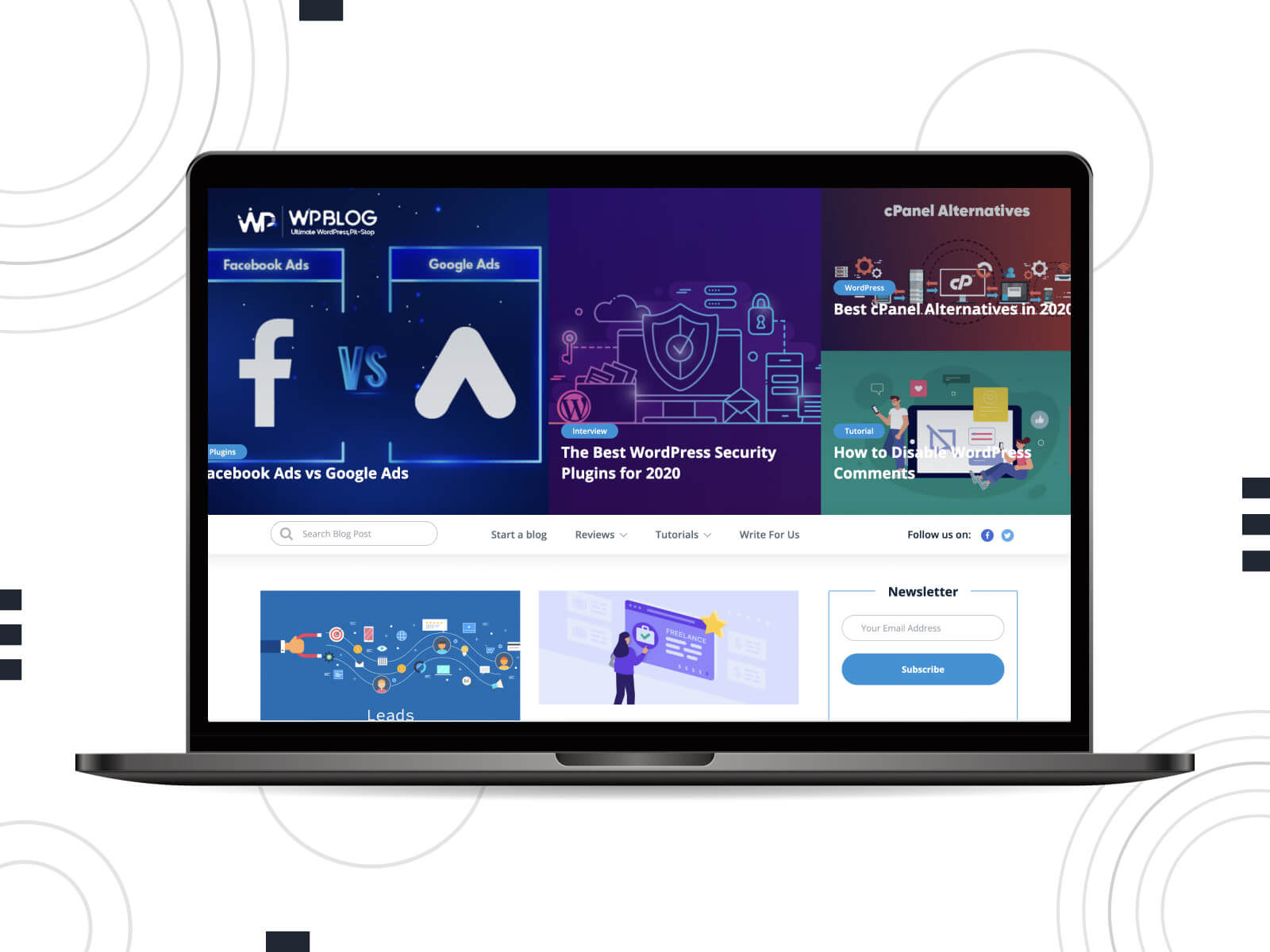 Among the blogs about WordPress to follow for developers, this project distinguishes itself as a regularly updated online resource. It focuses on plugin and theme comparisons, concise WordPress tutorials, an extensive collection of guides for eCommerce websites, and casual interviews.
WP Blog website Follow on X (formerly Twitter)
8. WP Mayor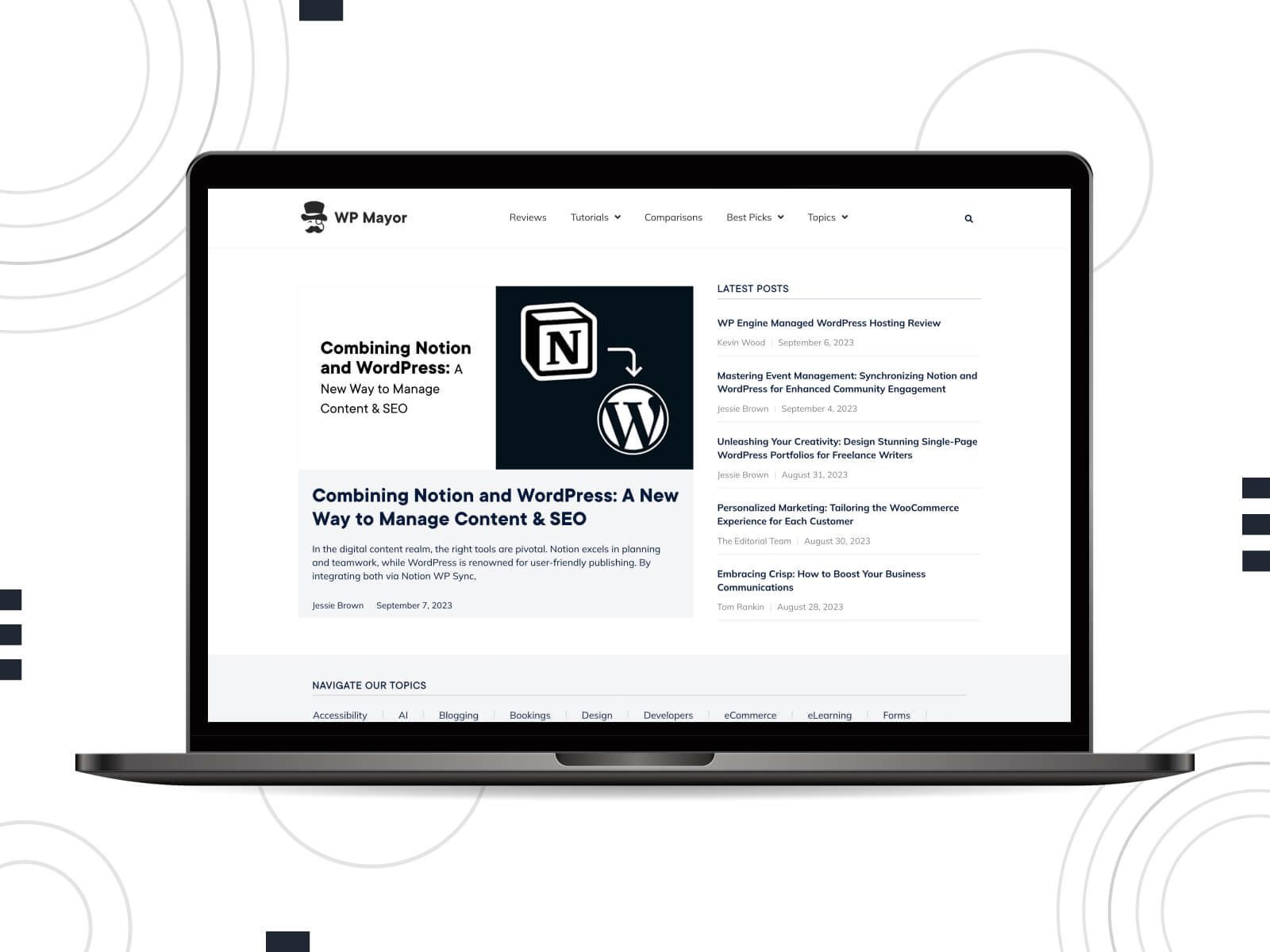 WP Mayor is a regularly updated WordPress blog where you can get experienced advice on any topic. Their field of endeavor is huge: you may find a detailed article on how to choose the best e-commerce plugin, a list of the latest WordPress themes, or a story about the latest WordCamp venues. Anything to your liking!
WP Mayor website Follow on X (formerly Twitter)
9. WP Leaders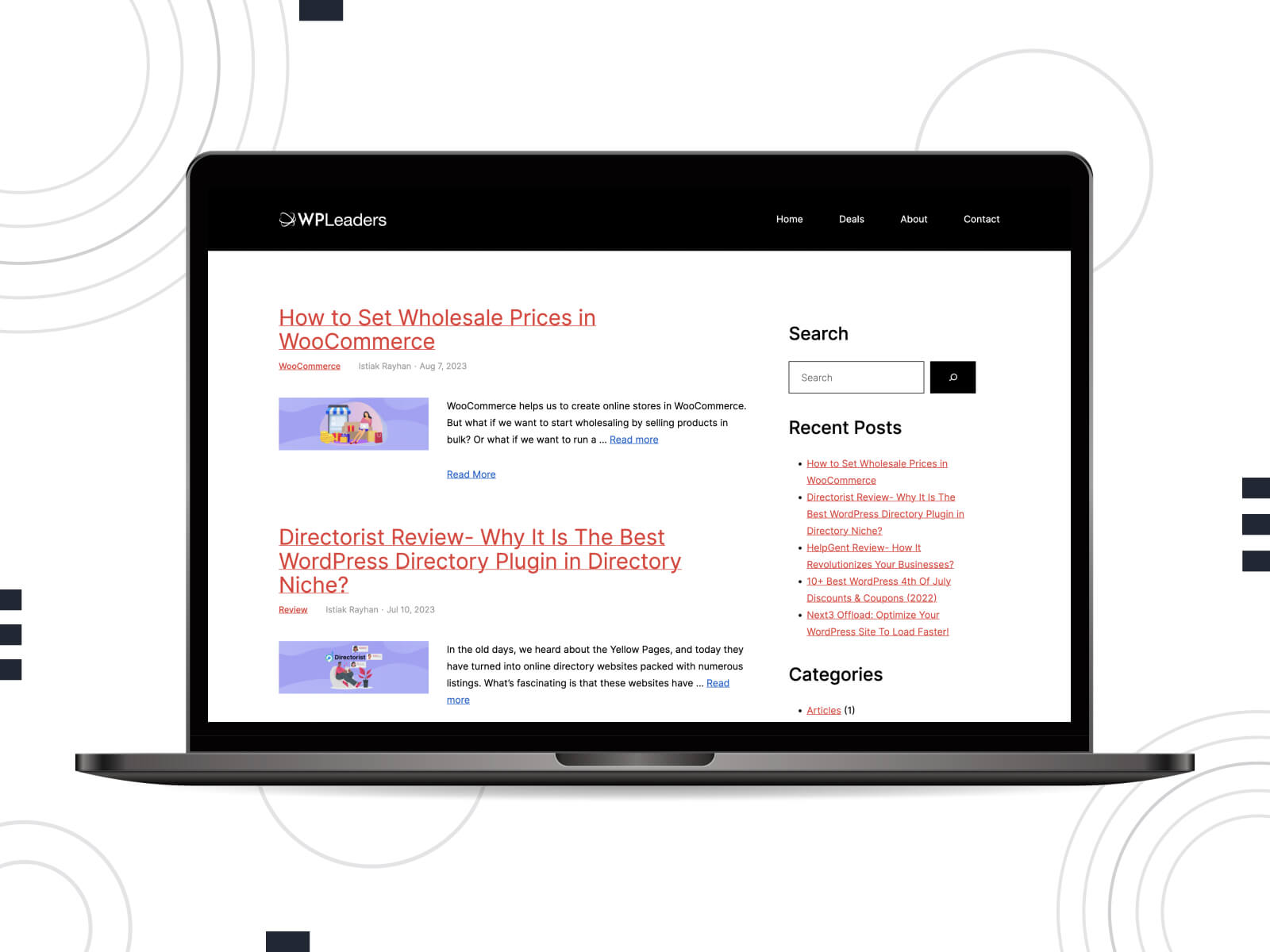 In our collection of the best blogs about WordPress to follow for developers, this one stands out as an absorbing and incredibly informative online journal. It is conducted by Isitak Rayhan, the main editor of WPLeaders. Each publication is written thoroughly by paying attention to the details. You will read only high-quality WordPress-related content, eloquent plugins and theme descriptions, and unbiased collections of various products.
WP Leaders website Follow on X (formerly Twitter)
10. Ultida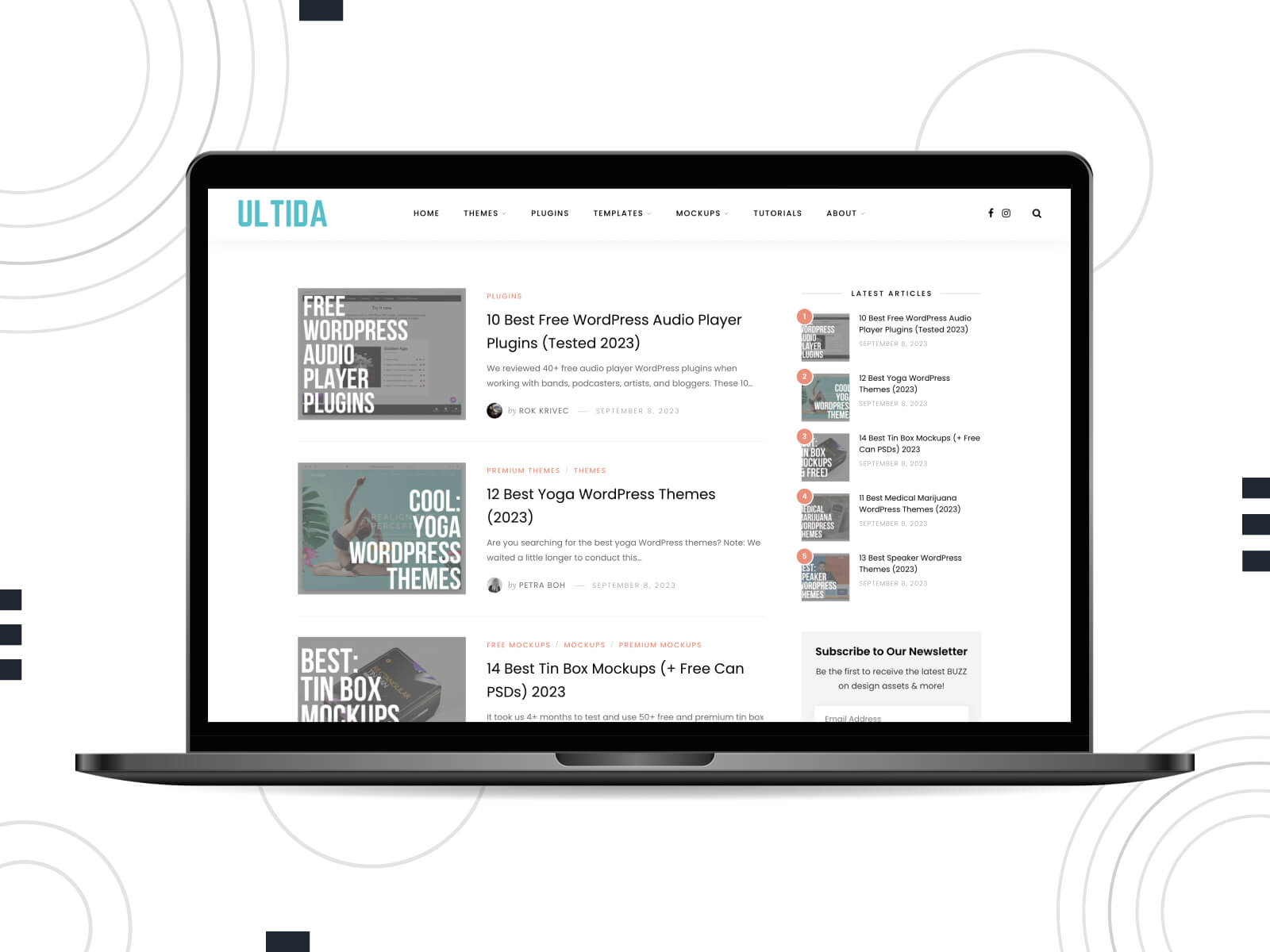 Ultida is a powerful source of information where you can find the latest news from the world of WordPress themes, plugins, and mockups. You are sure to find expertly written articles on different topics. They are divided into categories to make your search easy and fast. Subscribe to the Ultida newsletter to be aware of new trends in the WordPress marketplace!
11. ScanWP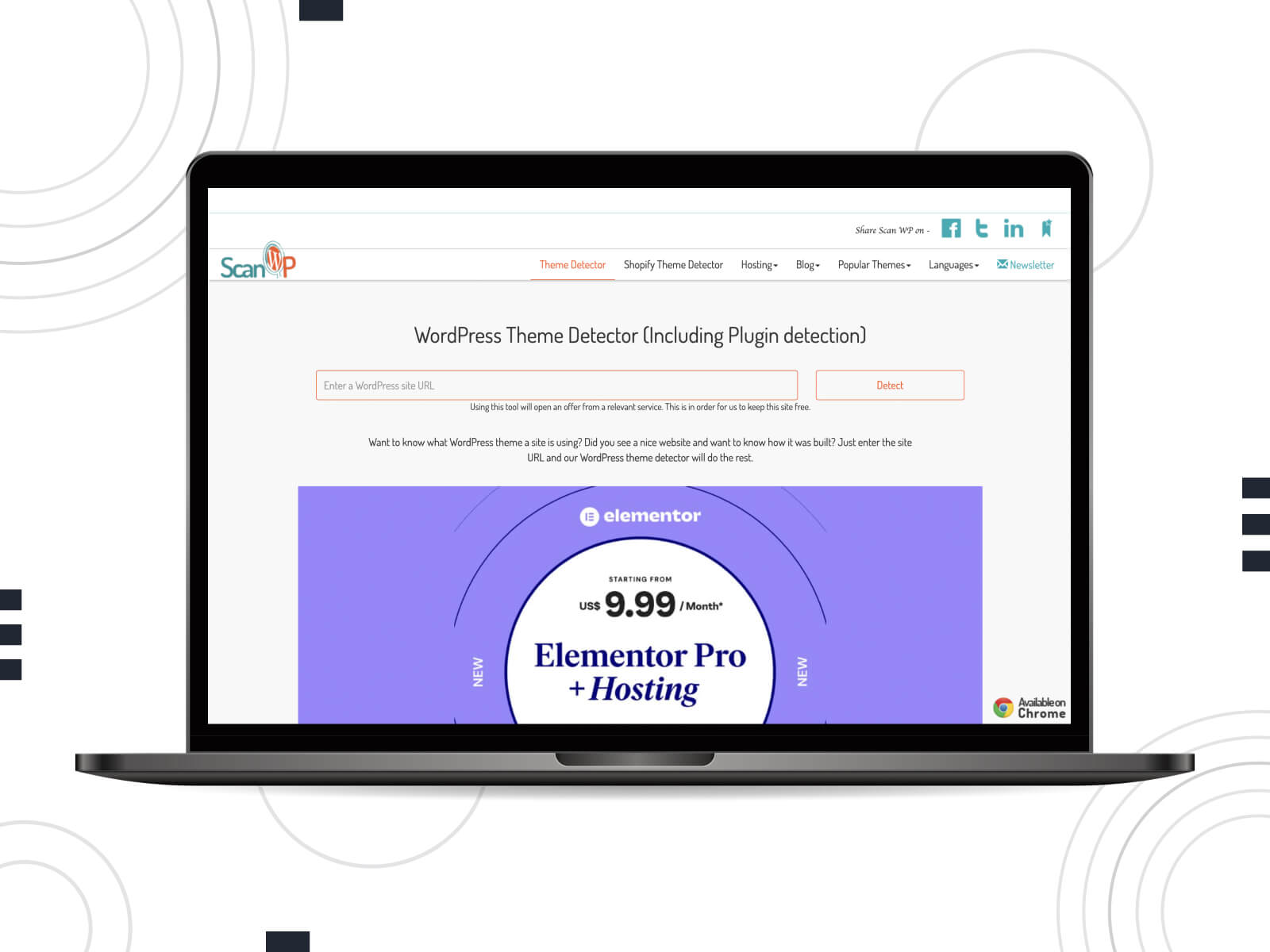 The website covers multiple topics ranging from WordPress hosting recommendations to beginner tips and plugins/theme suggestions. You will find loads of products and reviews primarily for multipurpose and popular niches, including Elementor, booking plugins, niche theme designs, and many other topics.
ScanWP website Follow on X (formerly Twitter)
12. WPGlossy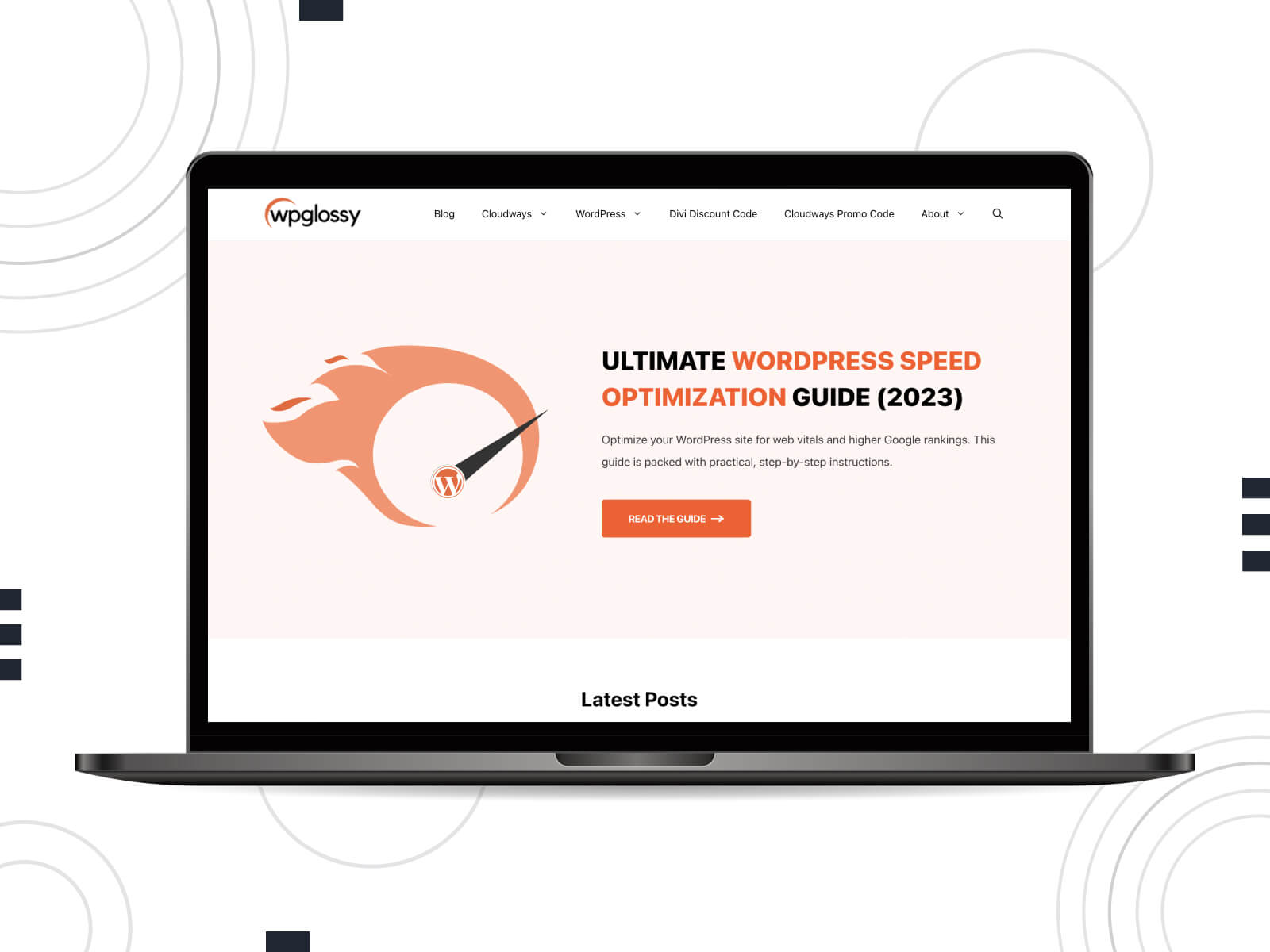 WPGlossy is one of the best blogs about WordPress to follow for developers, where there are multiple tutorials available, along with reviews of hosting services and WP templates. This active blog mainly focuses on speeding up your WordPress sites as it is a major ranking factor. Here, you can find some detailed articles about making your site load fast. When I checked the site's loading speed, I was surprised to see the results. Good to see that this WordPress niche blog has passed the core web vitals assessments and got a full score in the Google Pagespeed insights test.
WPGlossy website Follow on X (formerly Twitter)
13. WP Pagebuilders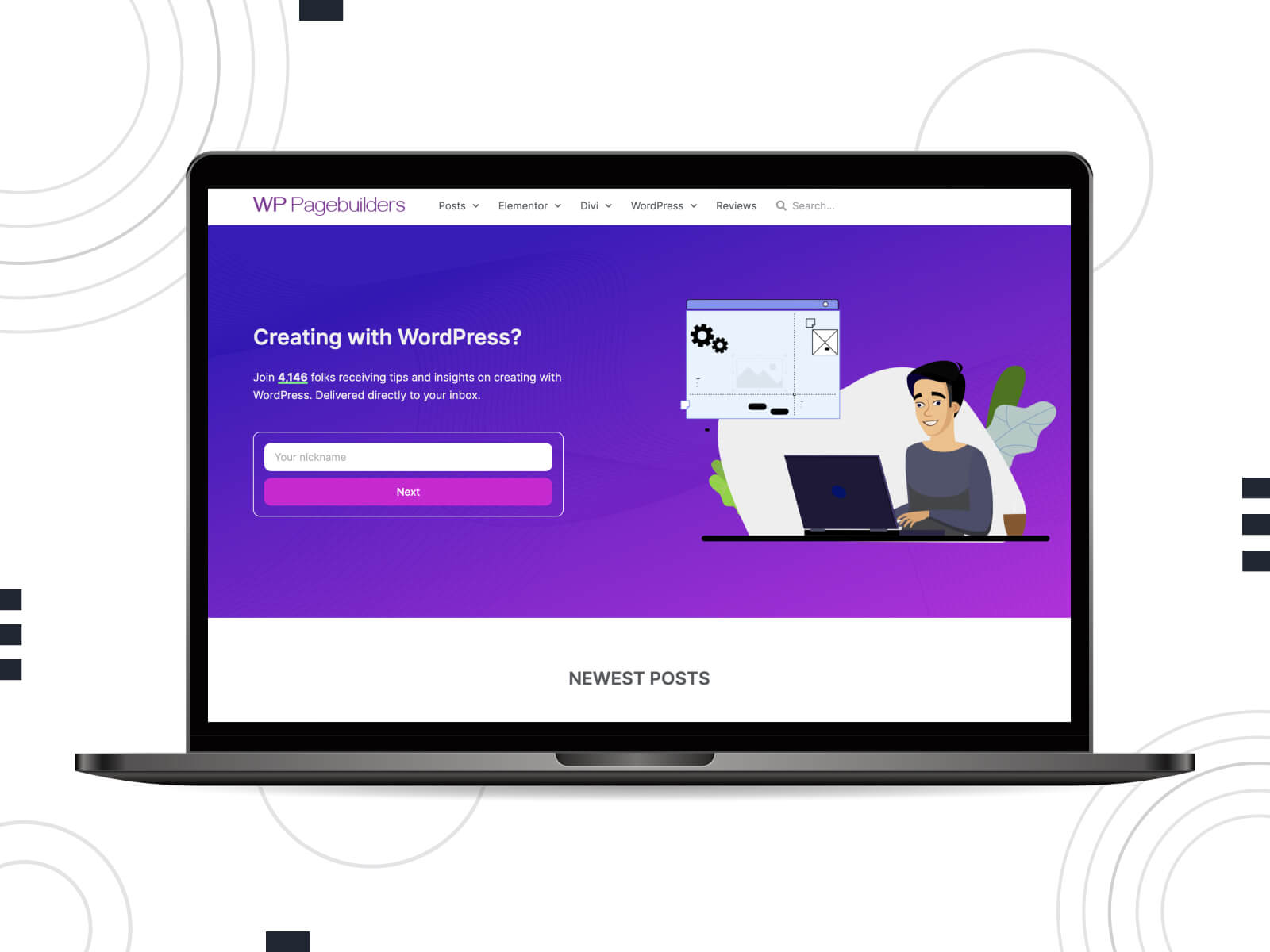 WP Pagebuilders is one of the best WordPress blogs that focuses on the design aspect. It primarily covers topics like page builder and theme builder. The online project has a main mission to help those who have no programming knowledge to create professional websites with WordPress.
WP Pagebuilders website Follow on X (formerly Twitter)
14. The HotSkills (WordPress)
You can choose The HotSkills if you're looking for the best WordPress blogs with news about WP updates, fresh plugins, or recently created templates. Here you'll find tutorials created by experts from different countries. Subscribe to stay tuned with the latest WP news, trends, tips, and more!
The HotSkills website Follow on X (formerly Twitter)
15. Elegant Themes Blog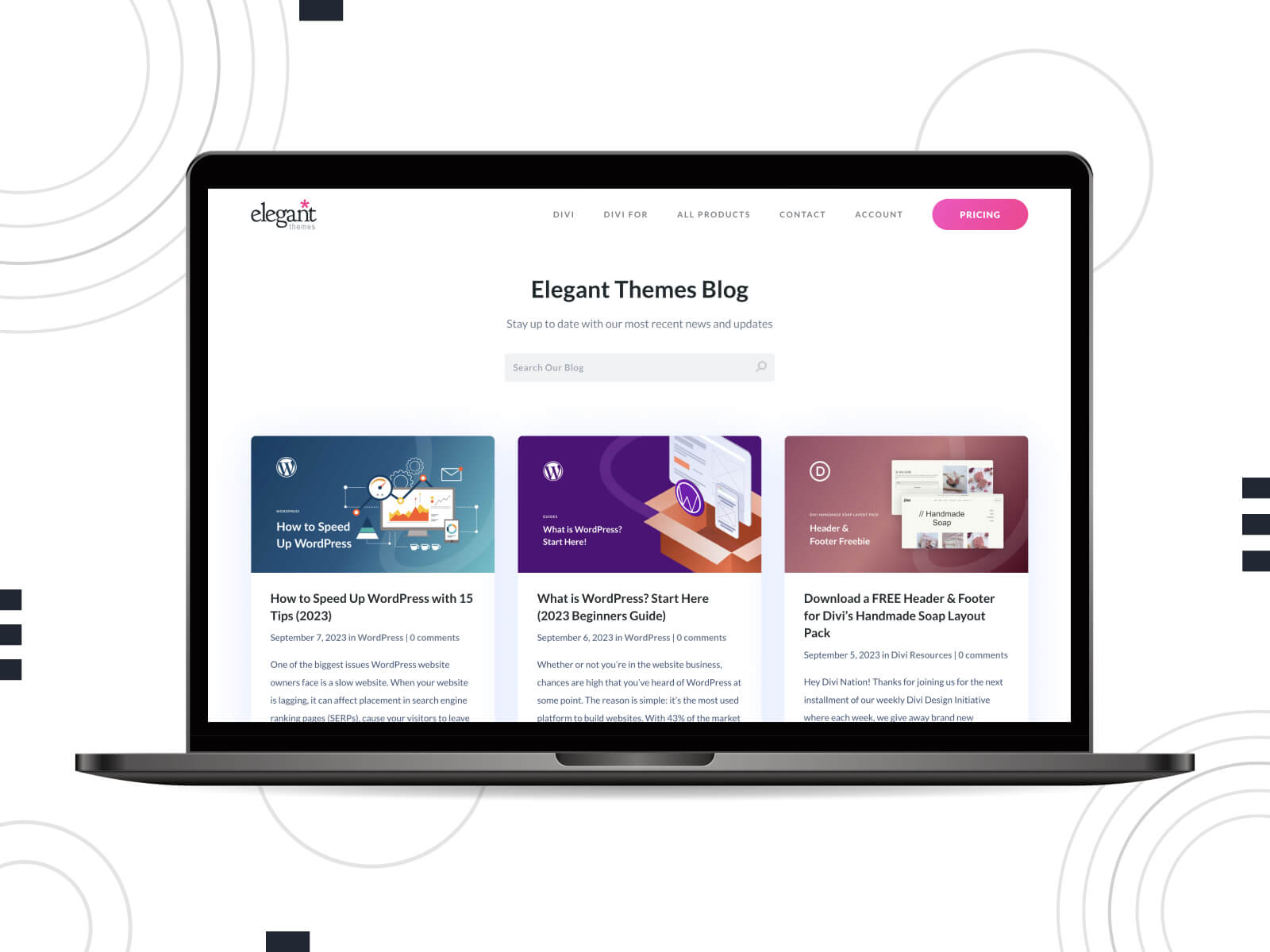 A serious and comprehensive resource of WordPress tutorials, freebies, and reviews. One of the main emphasis is made on the marketing insights for WordPress sites of any type, including social media marketing and e-commerce. The blog has been up and running for more than 10 years now!
Elegant Themes Blog Follow on X (formerly Twitter)
16. WP Kube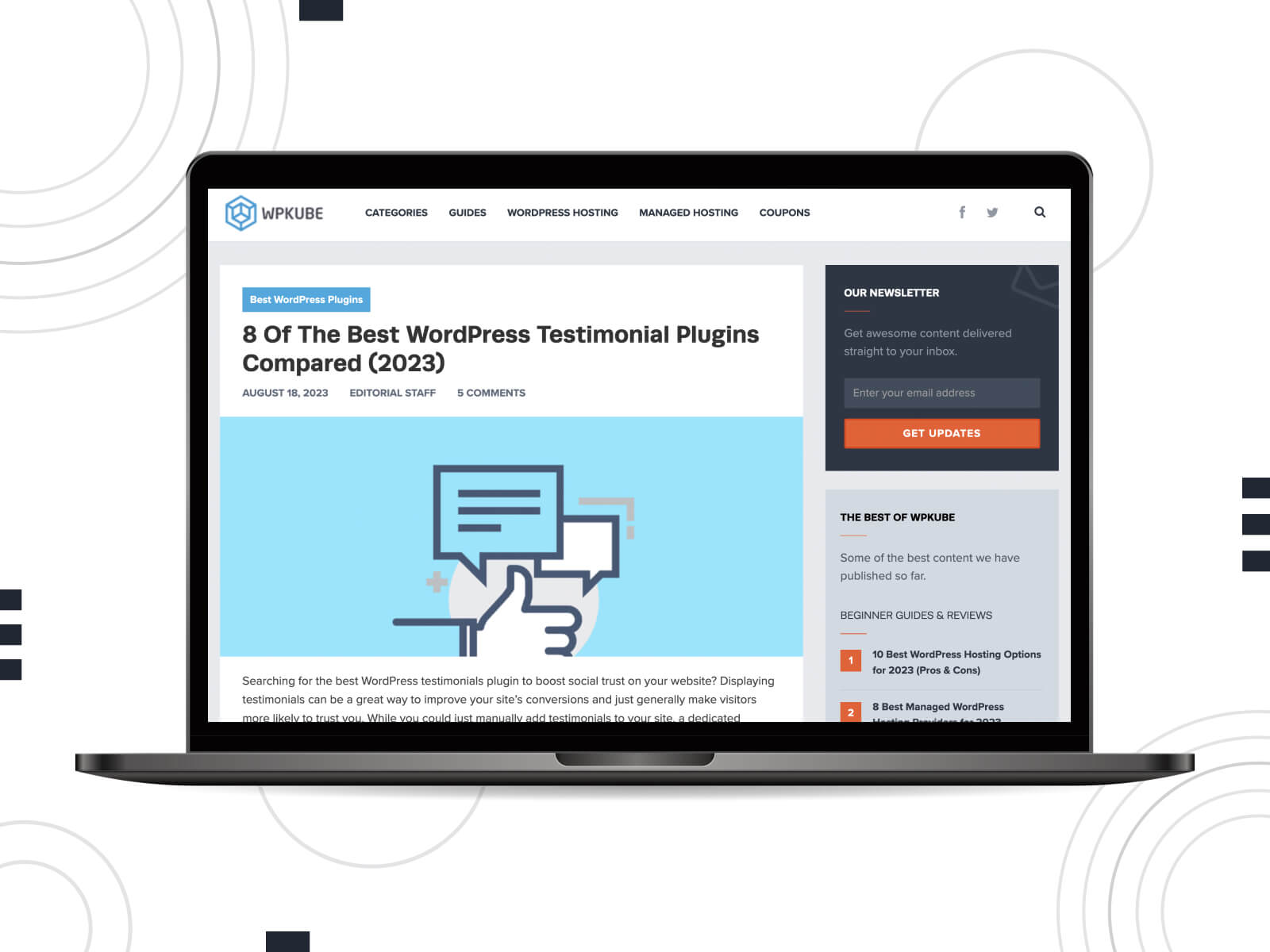 WP Kube is undoubtedly a trustful WordPress blog for WordPress users, developers, and marketers. They generally publish professional pros and cons reviews of WordPress products and services, evaluate new products, and create step-by-step WordPress tutorials. Be prepared for long reads!
WP Kube website Follow on X (formerly Twitter)
17. Code In WP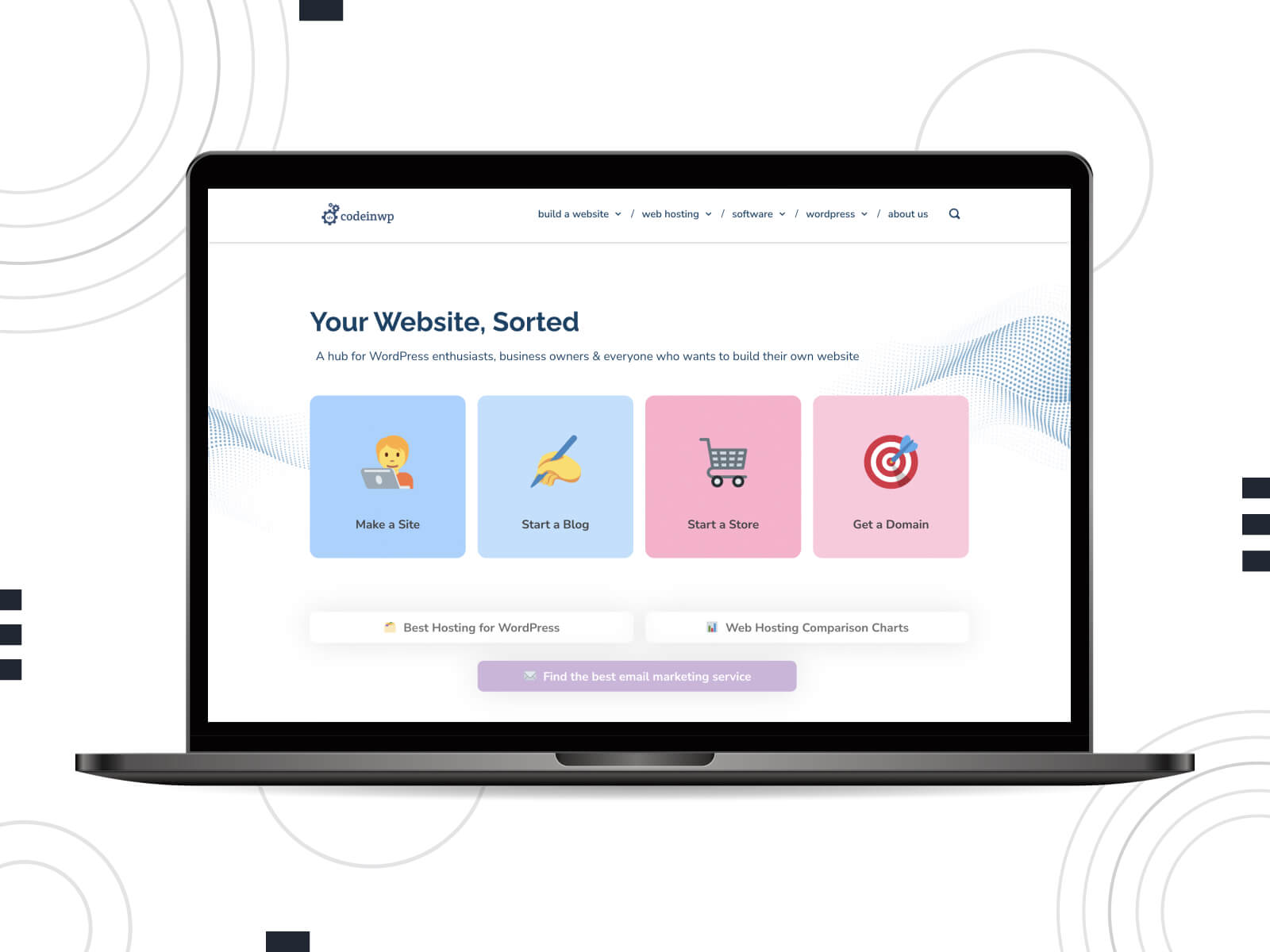 Guys are really rigorous in their work and will never publish any "filler" posts. Multiple useful and in-depth WordPress market analyses, comparisons, and product/service recommendations are waiting for you on this site. I'm sure it's in the top 10 blogs list of every WordPress maniac.
Code In WP Follow on X (formerly Twitter)
18. Winning WP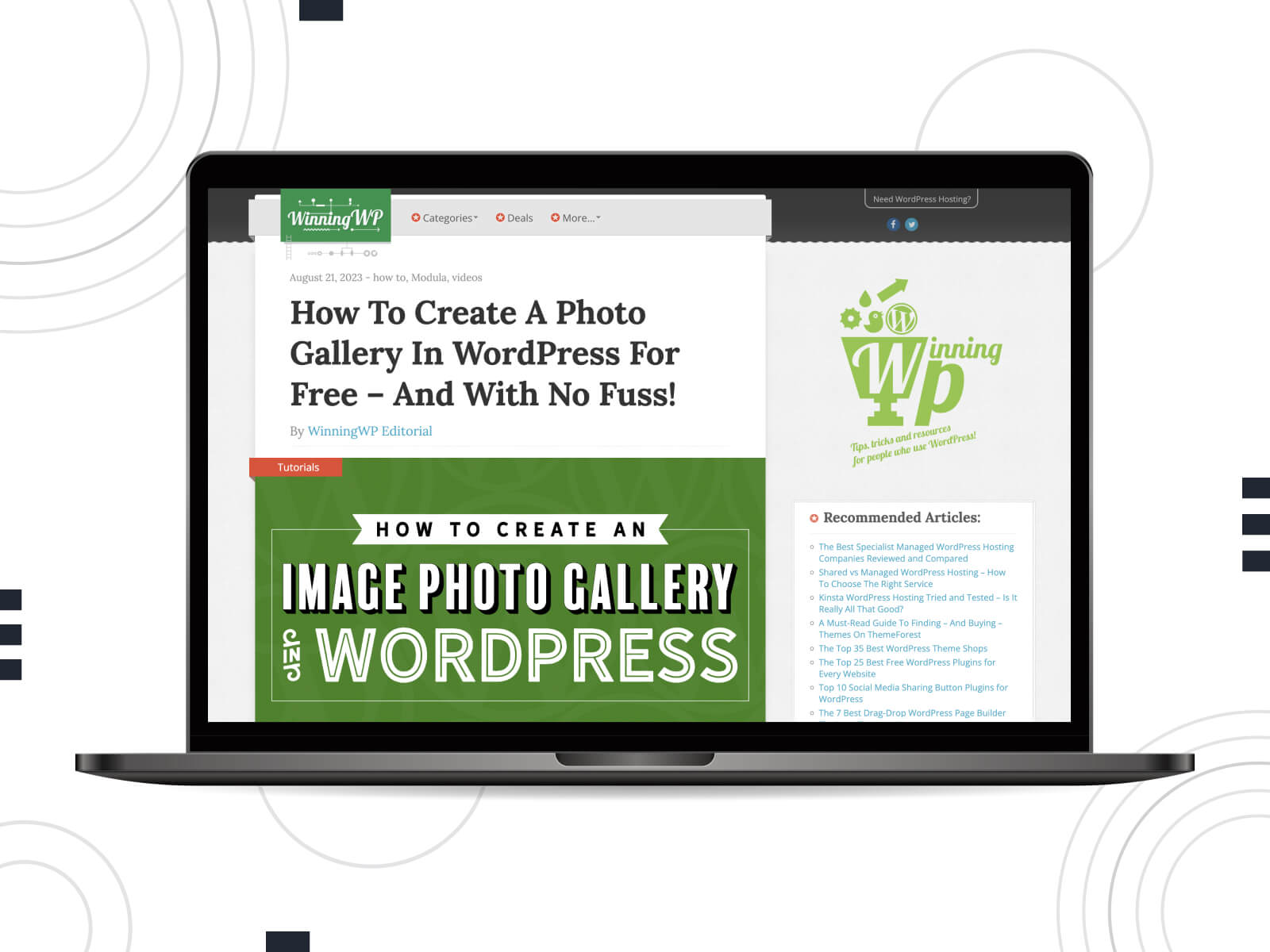 A cool WordPress blog with a variety of categories: plugin and theme reviews, hostings compared, SEO tools, books, marketing insights, quick WordPress tips, deals (coupons to buy WordPress plugins and themes with discounts), detailed guides, and anything you might need today or tomorrow.
WinningWP website Follow on X (formerly Twitter)
19. Astra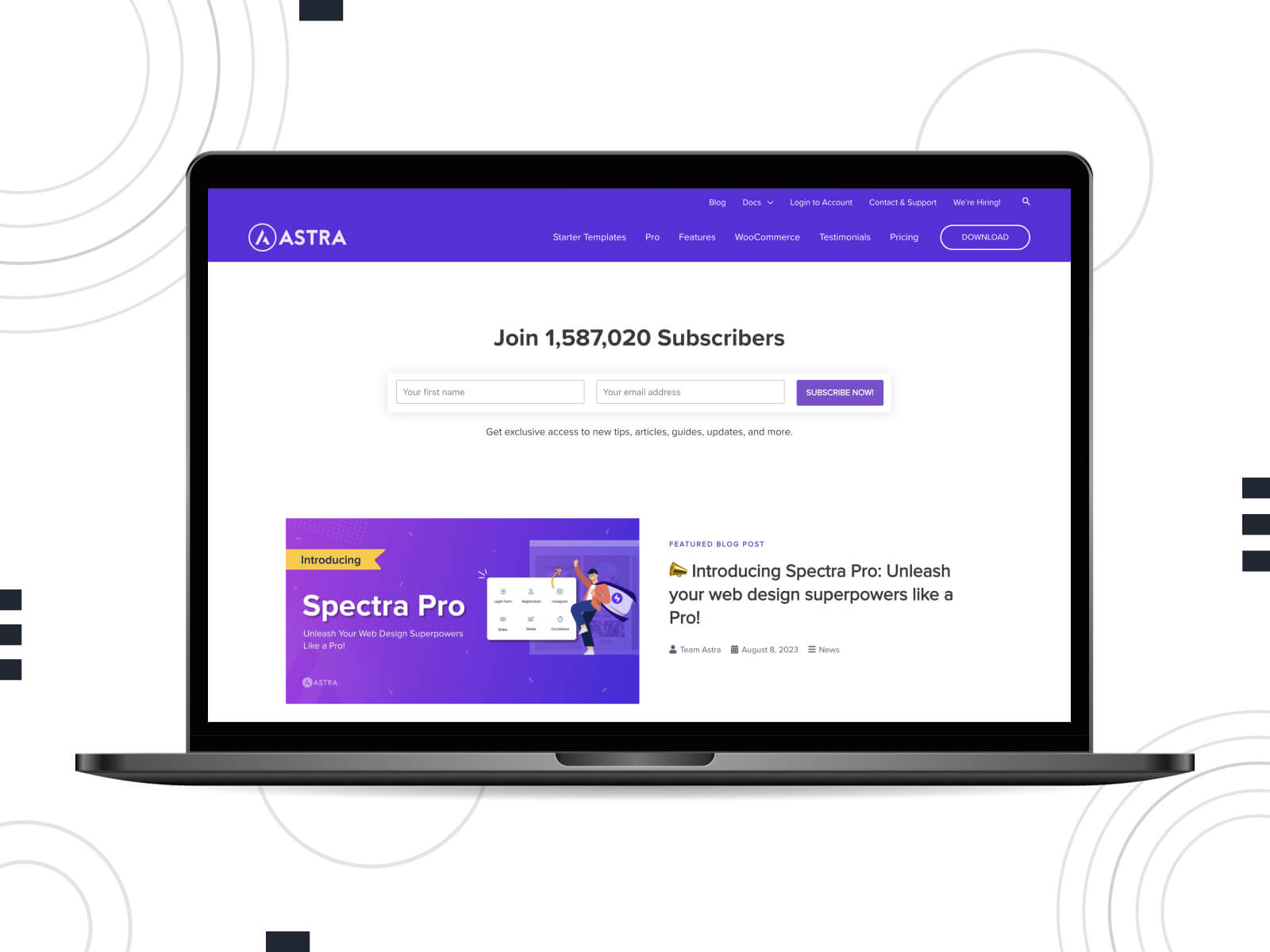 Astra team highly invests in content creation for WordPress users. Their blog gives you exclusive access to new tips, articles, guides, updates, and more. It's one of the top WordPress blogs where you find comprehensive product reviews, blogging tips, WordPress tutorials, and other up-to-date articles in different categories.
Astra blog website Follow on X (formerly Twitter)
20. SiteSaga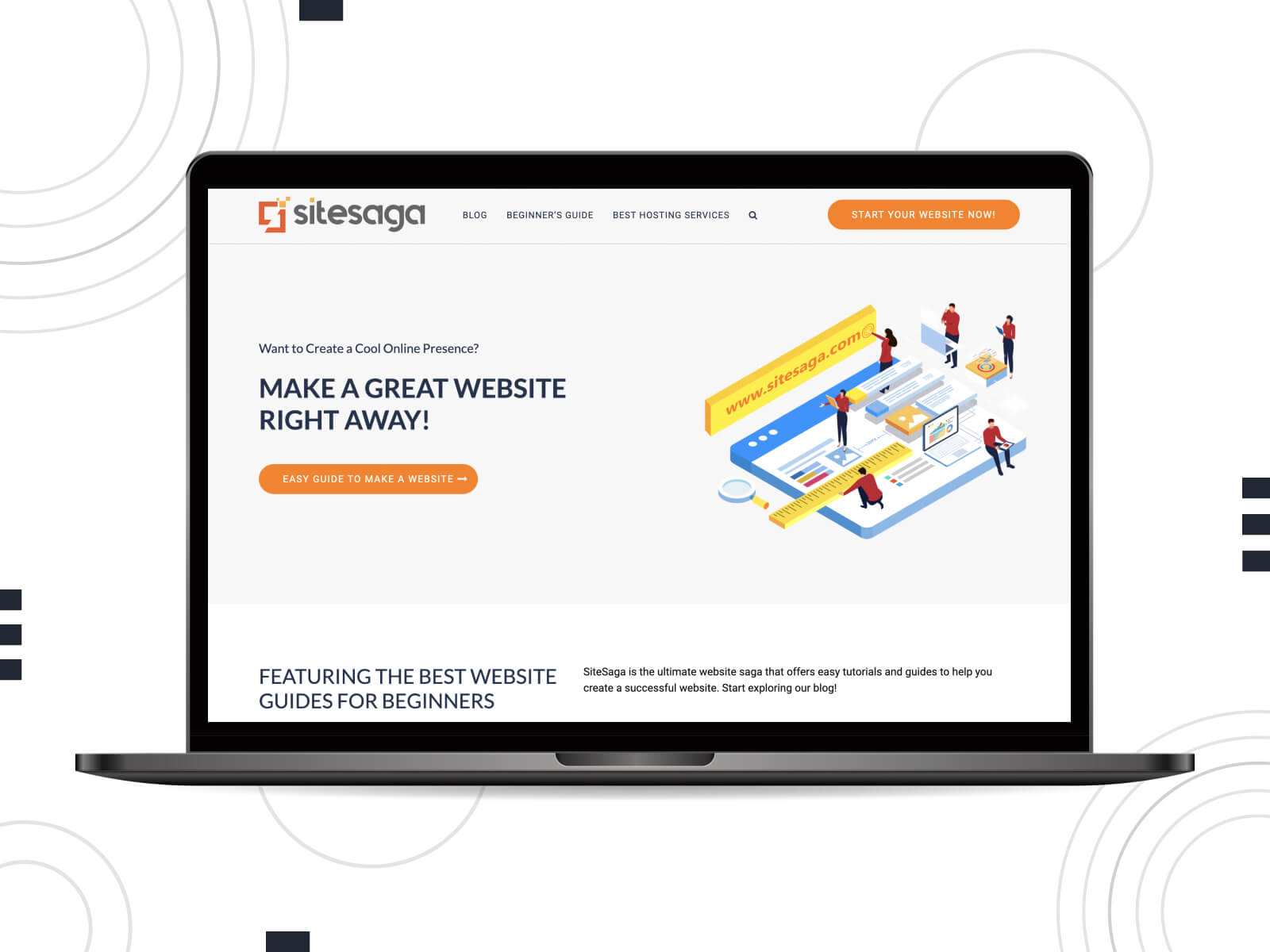 You don't want to miss SiteSaga if you are interested in finding the most recent collections of WordPress themes & plugins, product and hosting reviews, as well as up-to-date beginner tutorials. It's a fast-growing relatively fresh WP blog that will help anyone start and monetize their own site faster and easier.
SiteSaga website Follow on X (formerly Twitter)
21. WP 101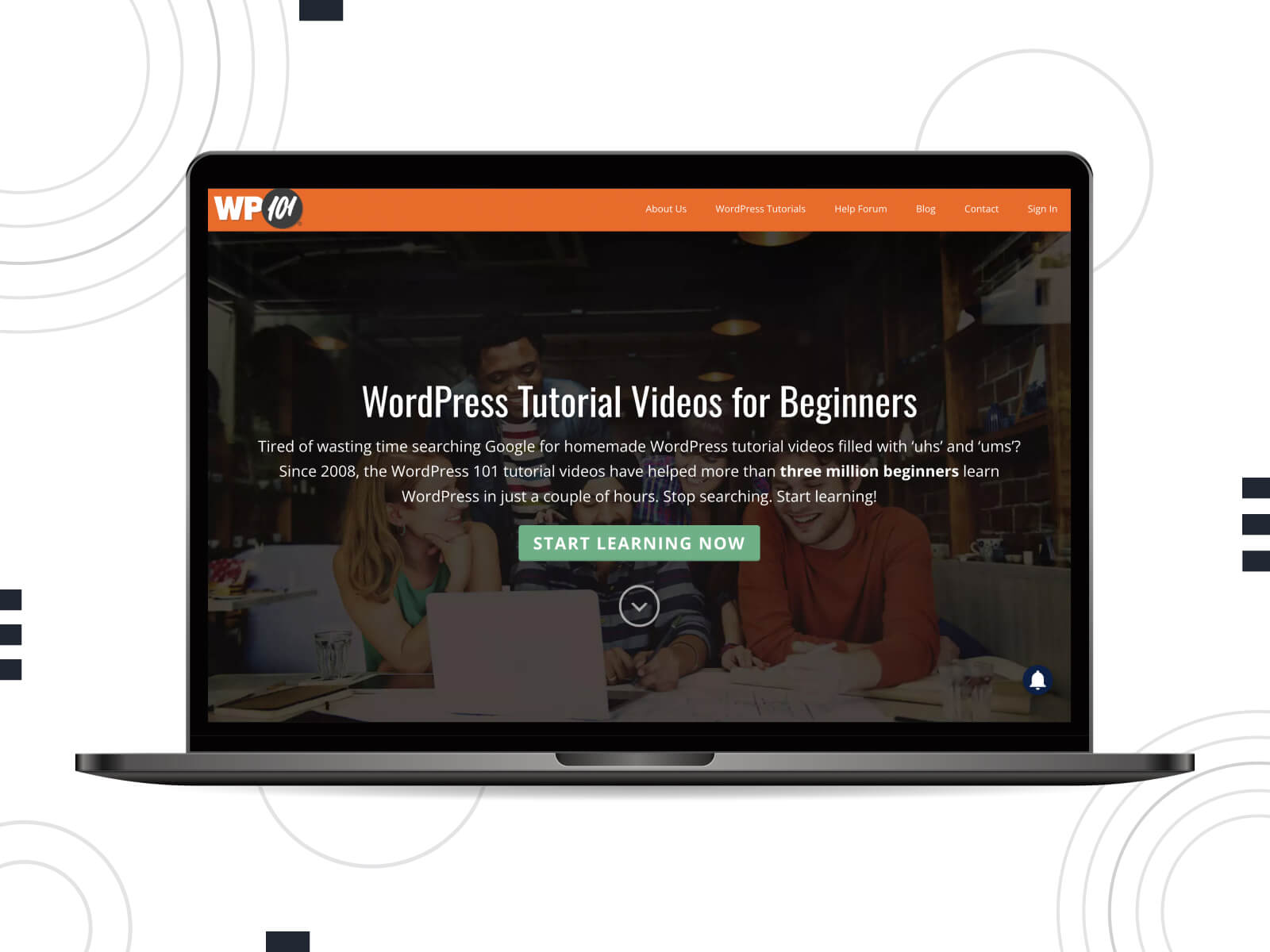 Excellent tutorials with the beginner in mind. As a great example of the top WordPress blogs, this resource features must-have tools and a variety of guides to building your site without any tech help. It will assist you in figuring out lots of things related to the WordPress realm with the help of textual and video content.
WP 101 website Follow on X (formerly Twitter)
22. Torquemag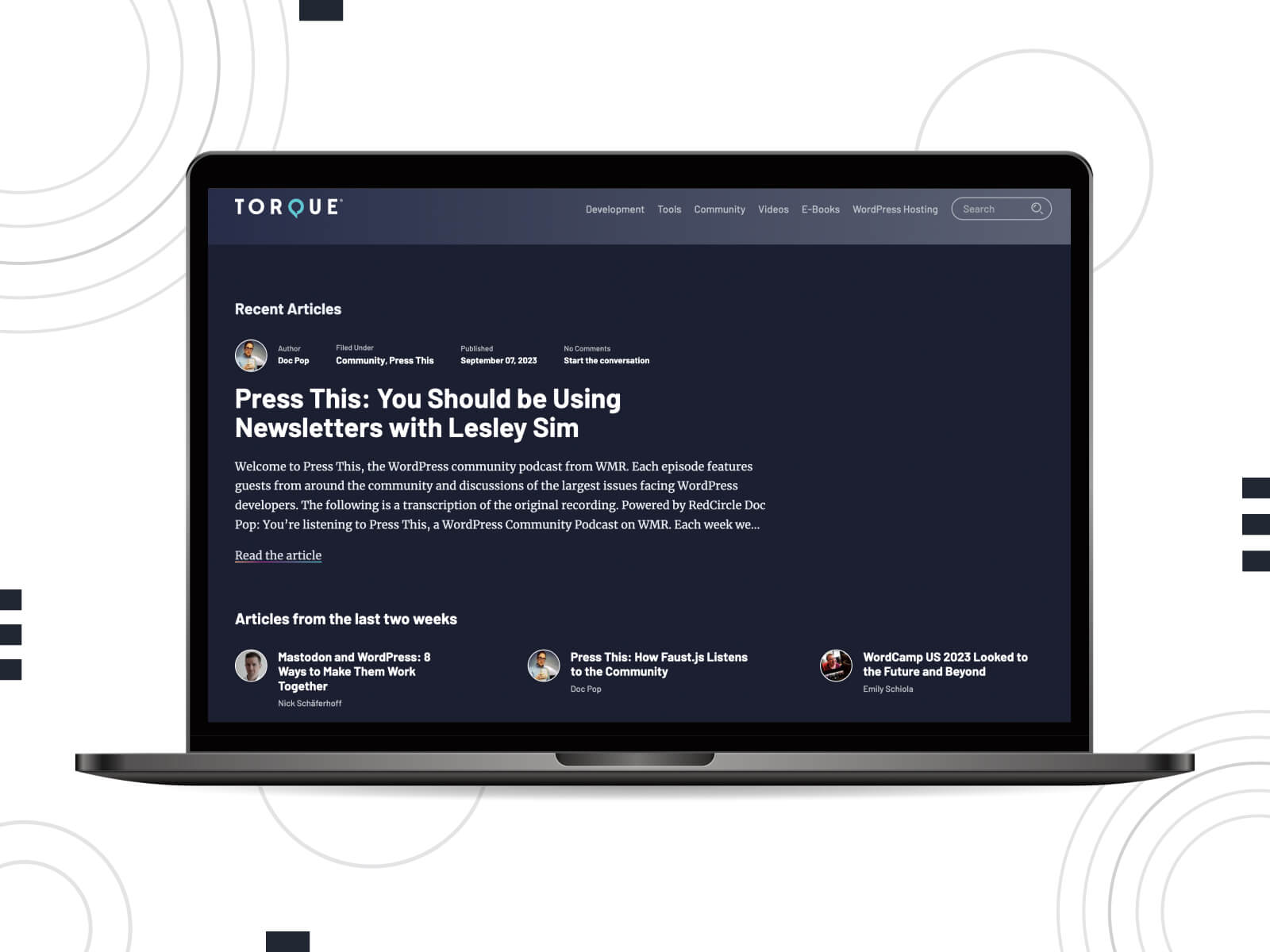 If you are looking for an all-around WordPress blog with all types of info, this is an online journal for you. Torquemag features business-growing insights, a knowledge base for beginners, security tips, WP news, product reviews, opinions, interviews, and more. A site that WordPress enthusiasts read regularly.
Torquemag website Follow on X (formerly Twitter)
23. Yoast SEO
This is probably one of the highest quality blogs about WordPress to follow for developers, due to the fact that it focuses entirely on website optimization on WordPress — a sensitive topic! These guys created a great trustful community and help you improve your site through plugins, posts, and simple tutorials. You'll definitely need this bookmark to optimize your WordPress site for search engines properly.
Yoast SEO website Follow on X (formerly Twitter)
24. Digging into WordPress
Actionable tips and firsthand advice from WordPress experts Chris Coyier and Jeff Starr. High-quality techniques for developers and easy-to-follow directions for beginners can be found here. Guys share lots of tips that can be hardly found anywhere else!
Digging into the WordPress website
25. Themeisle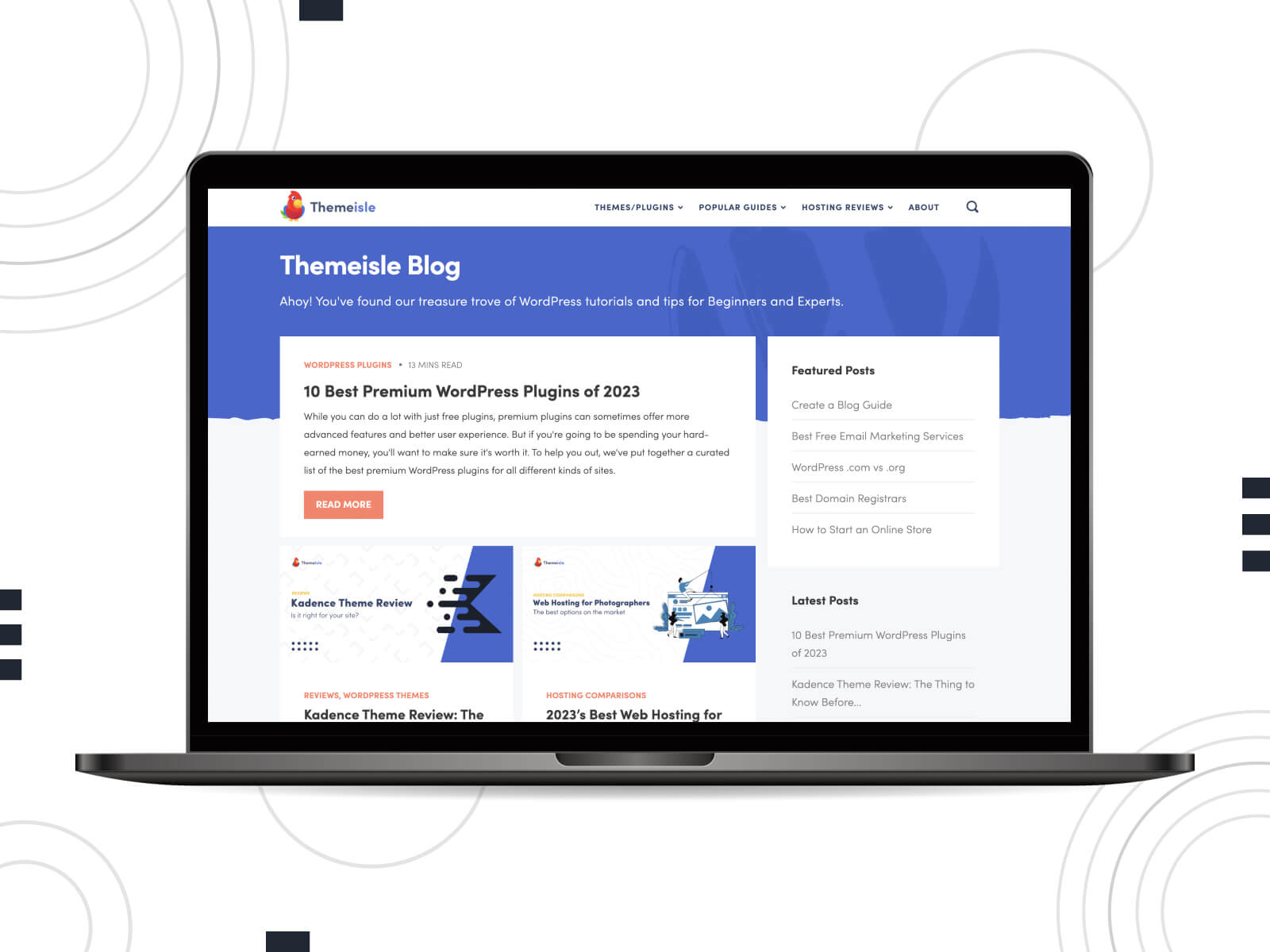 ThemeIsle is an excellent resource for WordPress beginners that answers many common WordPress questions and provides simple how-to guides. Interviews and opinions can also be found here from time to time.
ThemeIsle website Follow on X (formerly Twitter)
26. Smashing Magazine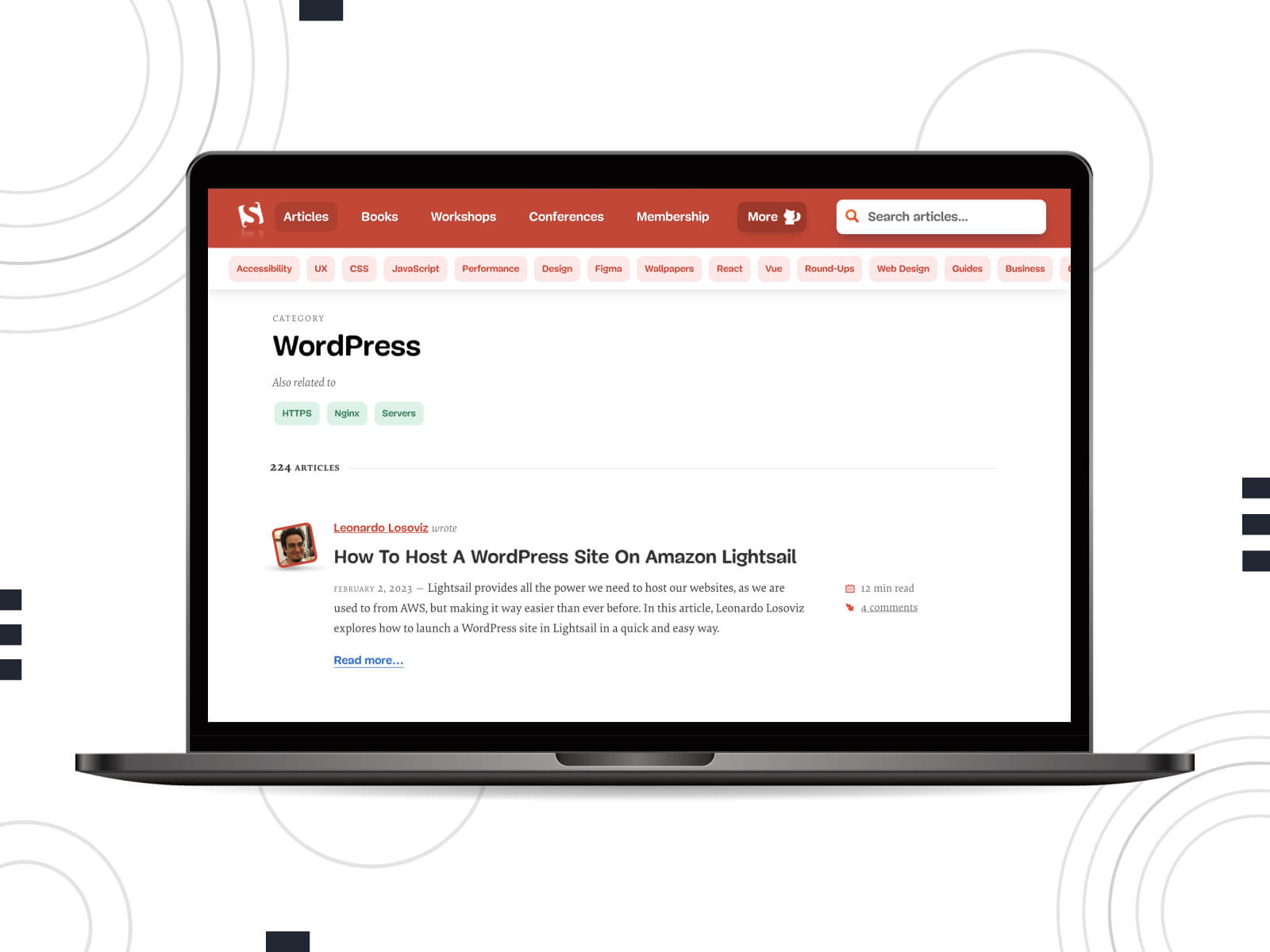 A giant resource for web professionals and beginners, the WordPress category is included. All the tutorials are written by real geeks, so you can trust their articles and opinions. As for the topics, they are diverse: in-depth SEO tips, the stuff for developers, automation, analytics, case studies, security tips, etc.
Smashing Magazine (WordPress) Follow on X (formerly Twitter)
27. Site Point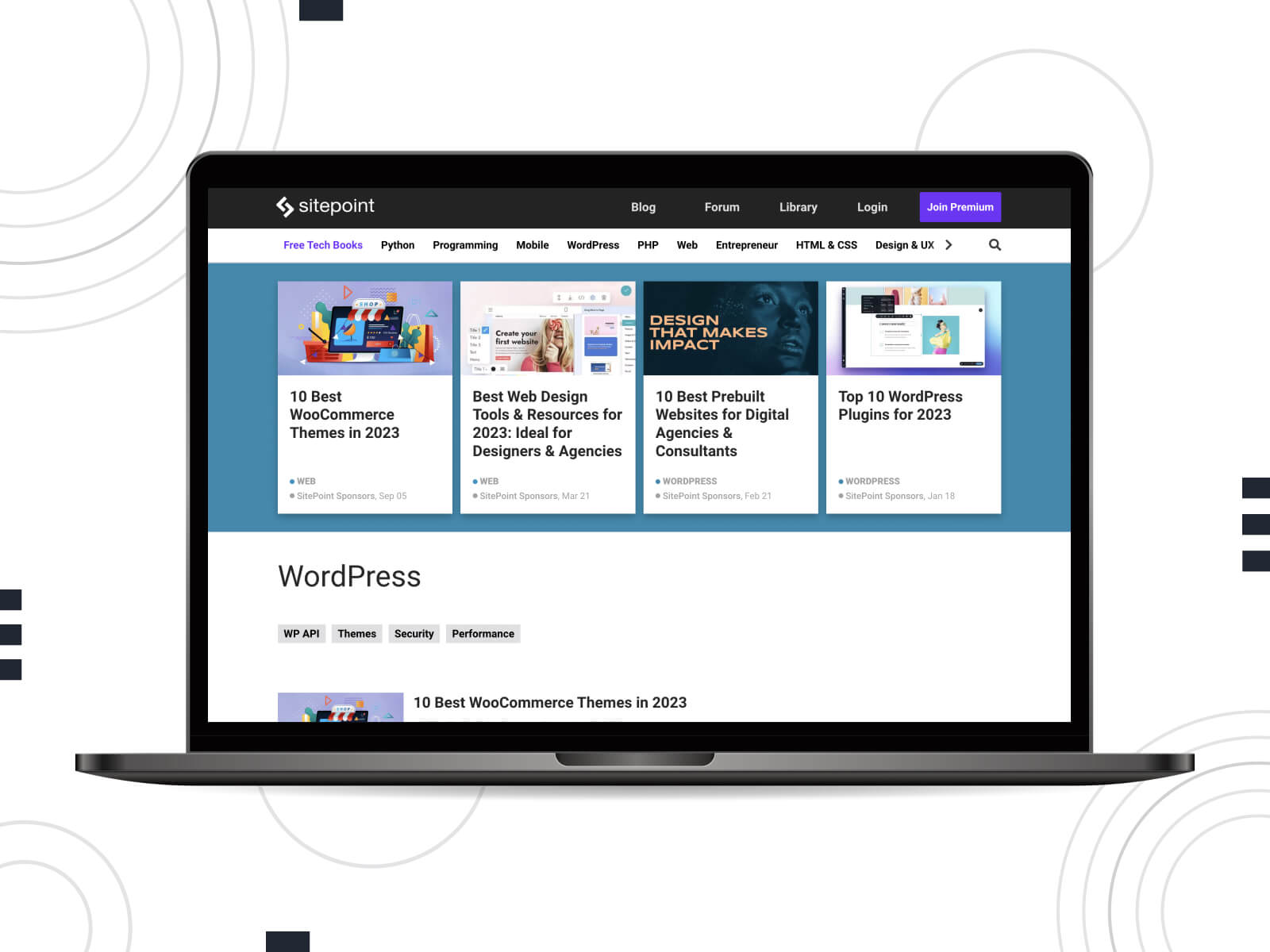 Another well-known and established blog for designers and developers, where the WordPress category is regularly updated. Here guys provide quick and simple actionable tips as well as more time-consuming courses.
Site Point (WordPress) Follow on X (formerly Twitter)
28. Website SetUP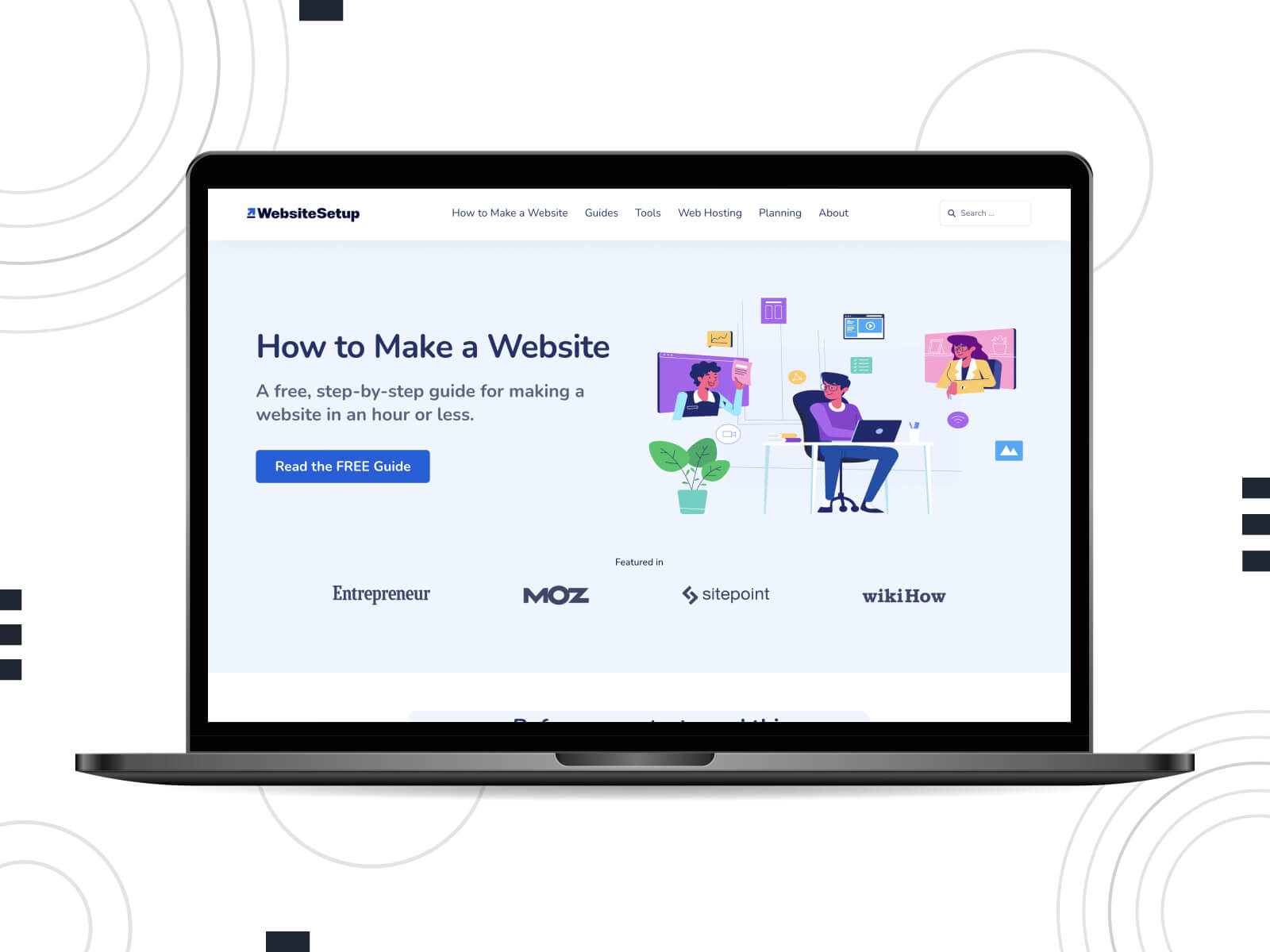 WebsiteSetUp is a one-stop solution for WordPress beginners. They will teach you how to create your first WordPress website step by step, no matter whether it's a simple blog or an eCommerce business. Moreover, you'll also learn how to optimize, secure, and speed up your WordPress website with top professional tools.
29. WP Shout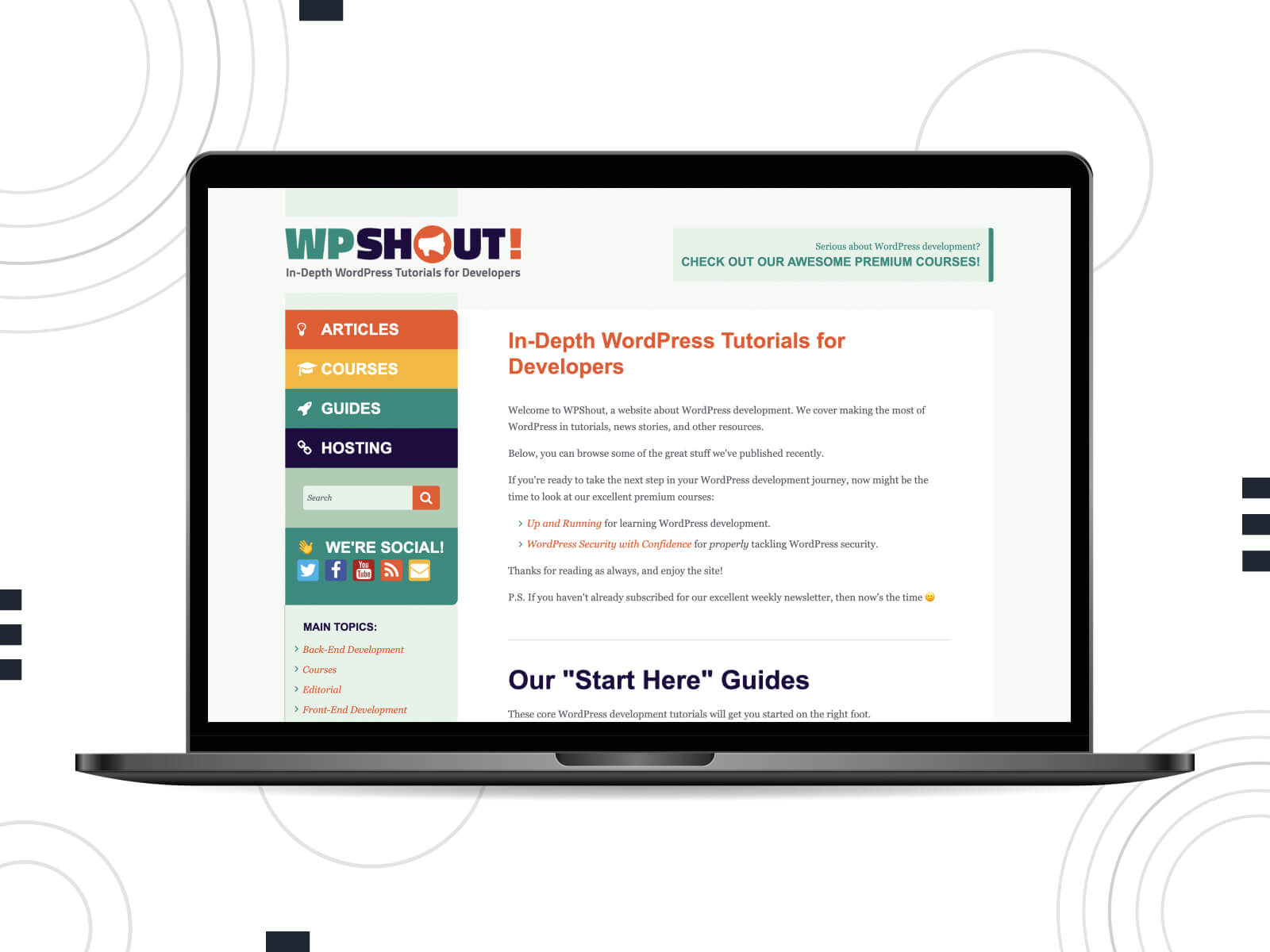 A rich resource of WordPress tips and tutorials, with lots of courses and business ideas. A good stop for those looking for a quick guide as well as a full-scale WordPress course.
WP Shout website Follow on X (formerly Twitter)
30. WP Dean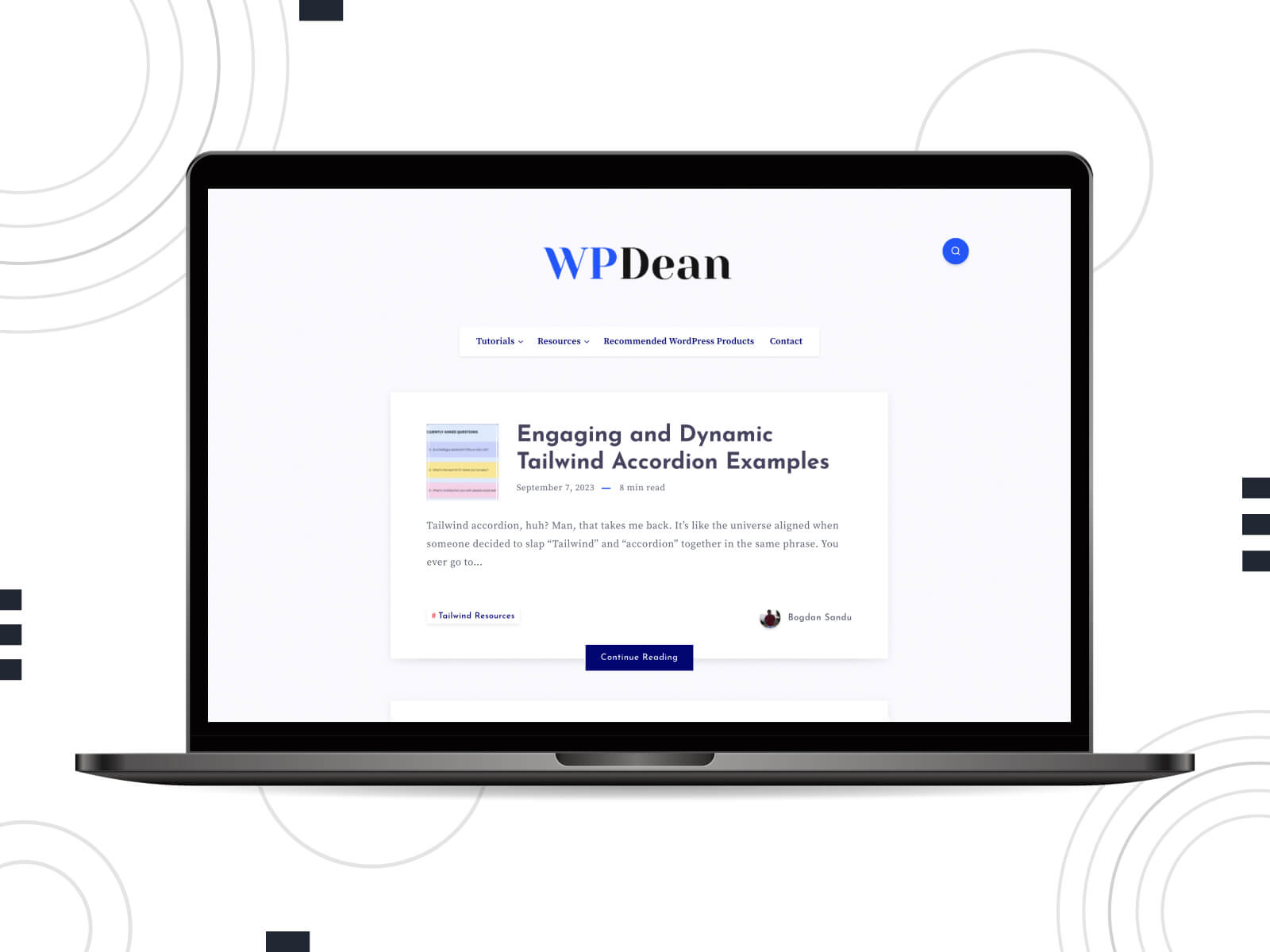 You won't leave this site without a good suggestion of a WordPress plugin, theme, or service. The website features tons of collections of trusted WordPress products.
WP Dean website Follow on X (formerly Twitter)
31. Freemius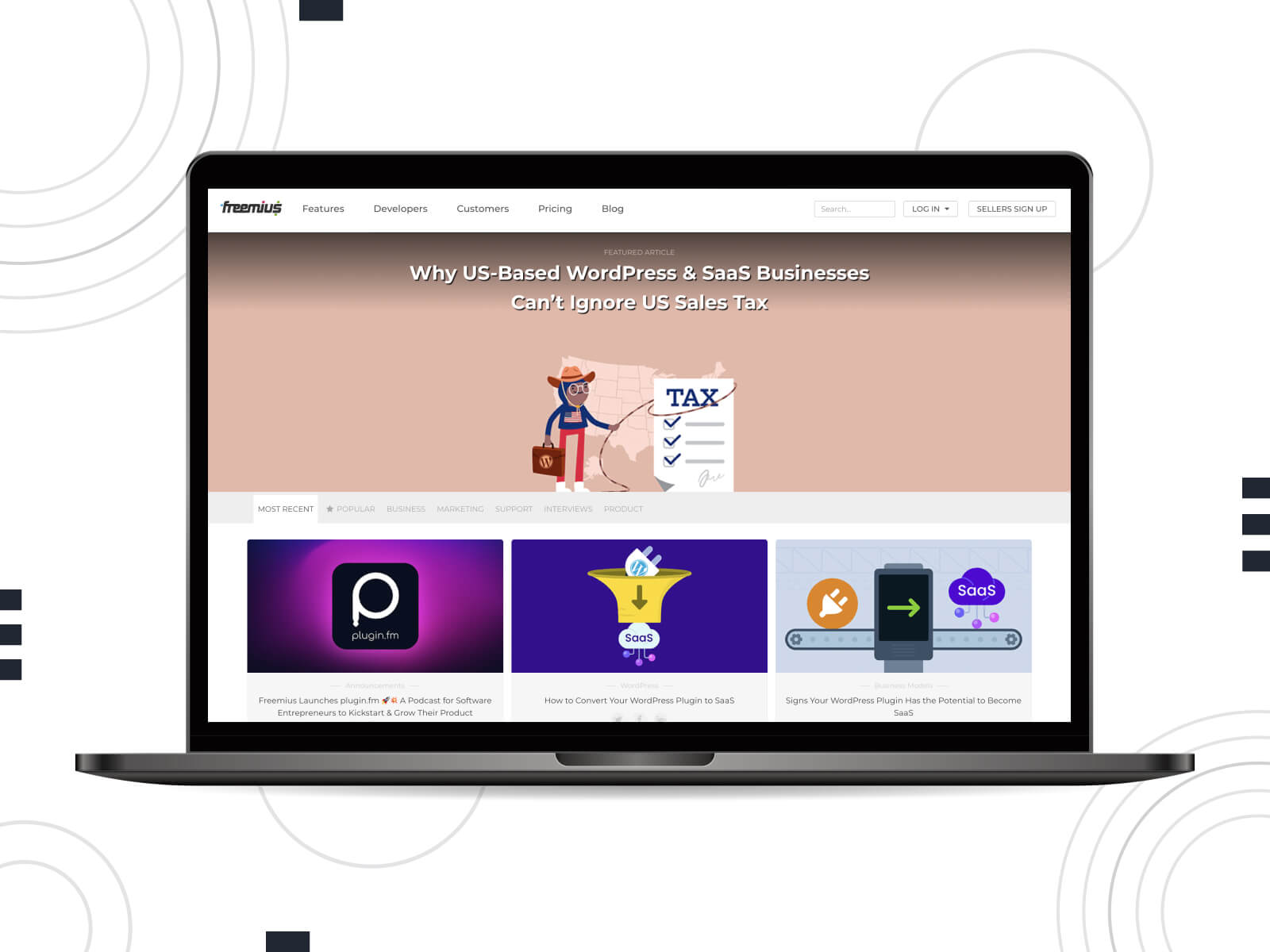 A must-read for people who sell WordPress plugins and themes. Here you'll find lots of data-driven articles that will help you improve or find a new strategy for your business model. This is definitely a quality camp for WordPress marketing strategists and developers.
Freemius website Follow on X (formerly Twitter)
32. Top WP Blog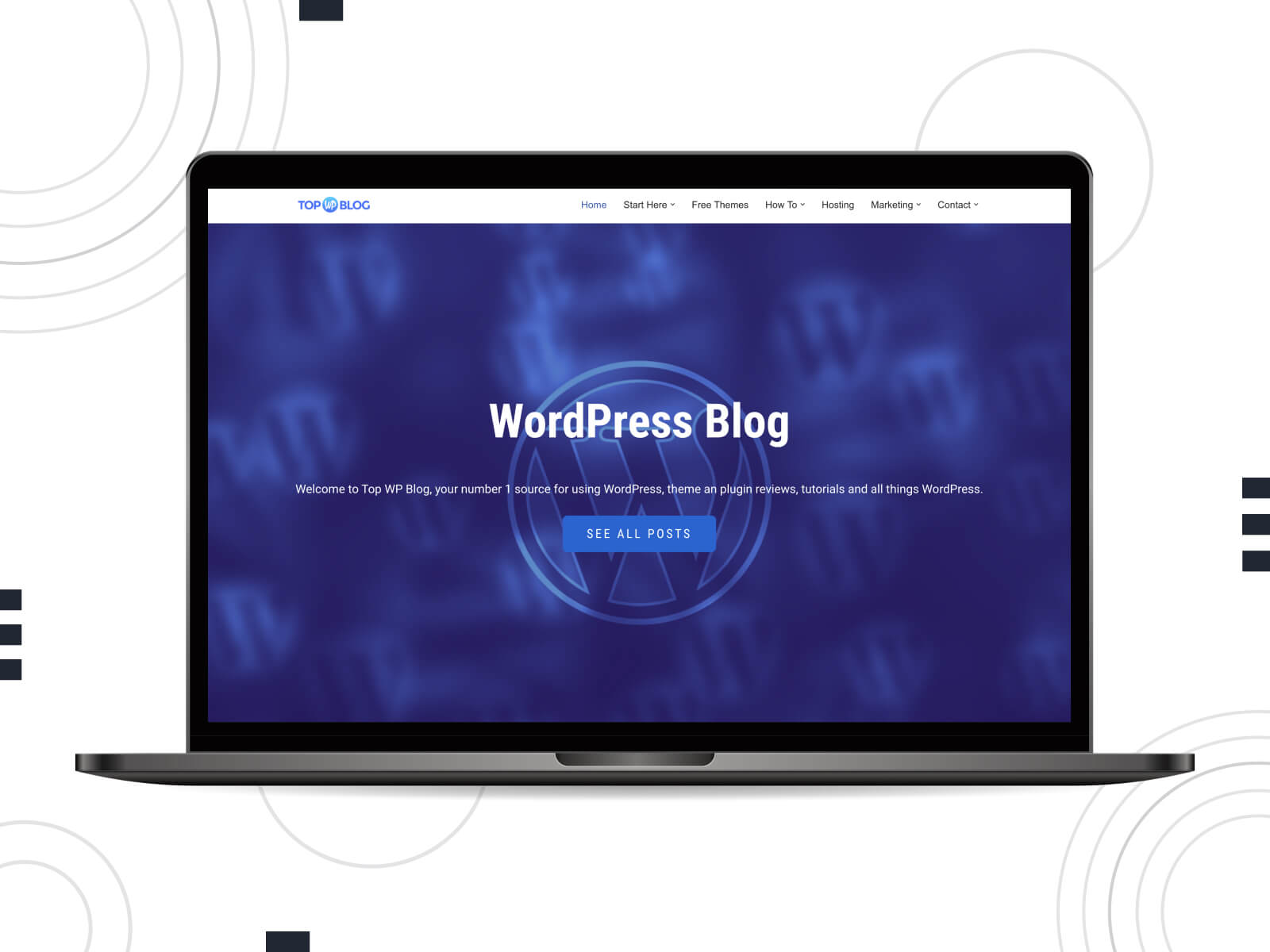 Top WP Blog is one of the WordPress online journals where you can find tutorials, listicles, and reviews covering different topics and niches. This resource provides its readers with step-by-step guides, tips, and tricks that might come in handy for WordPress users and marketing specialists.
Top WP Blog website Follow on X (formerly Twitter)
33. Cozmos Labs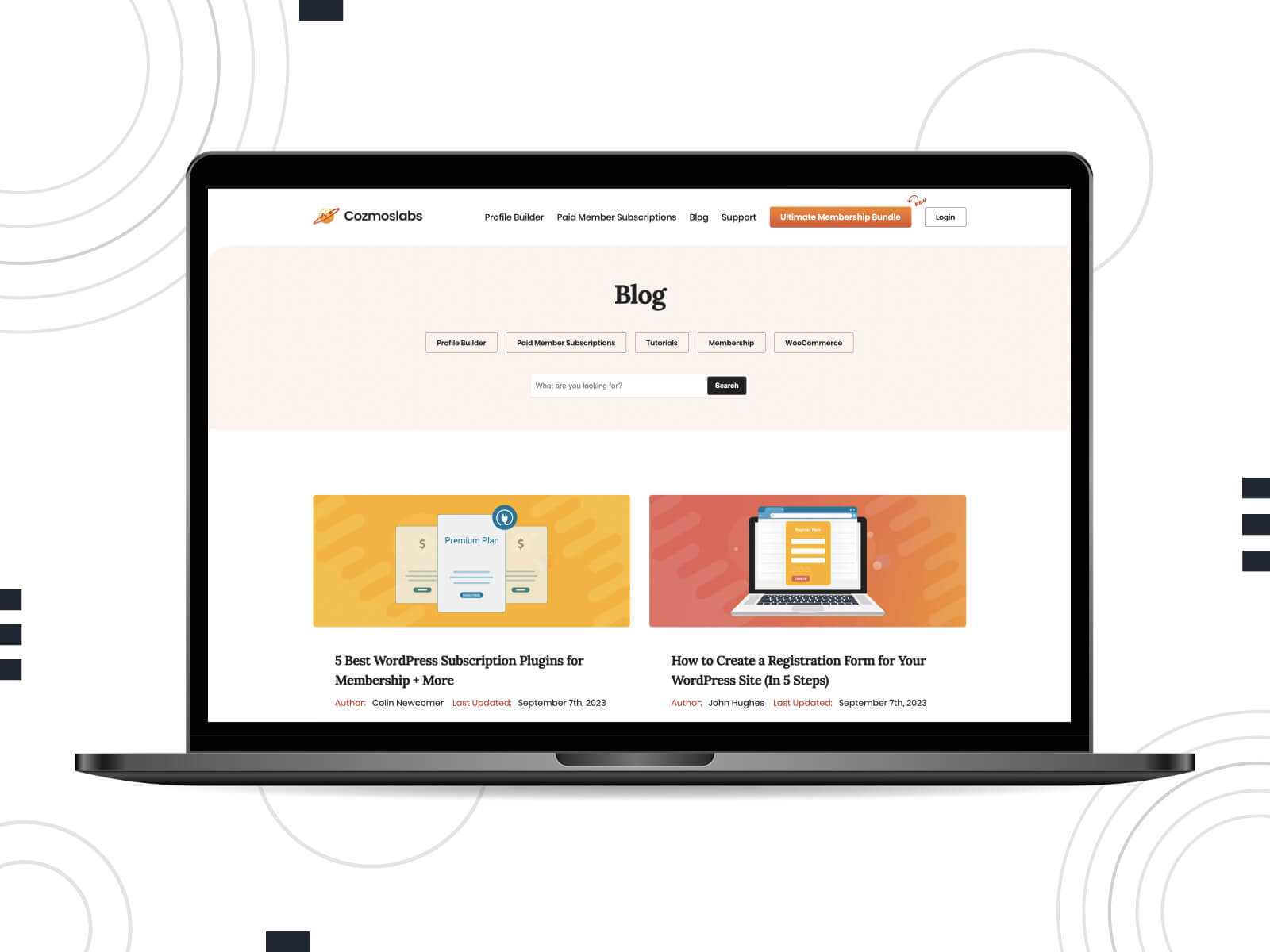 Here you'll find lots of great tutorials, WordPress ecosystem roundups, beginner's guides, marketing tactics, and more. All posts are quality thought-out write-ups.
Cozmos Labs website Follow on X (formerly Twitter)
34. WPEka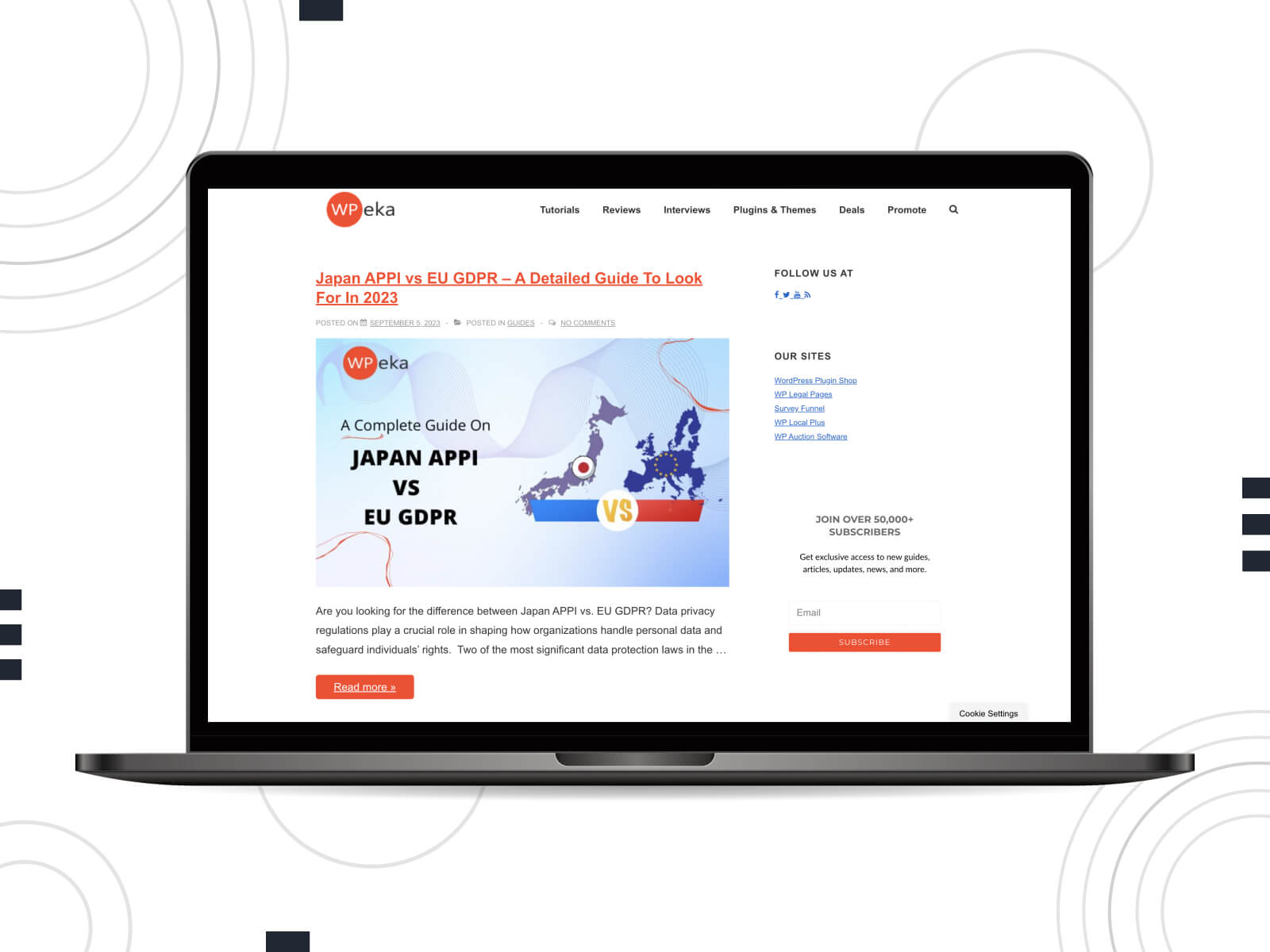 This regularly updated WordPress blog will help you improve your marketing skills and will provide up-to-date WordPress guides, plugins, and theme roundups. Lots of interesting opinions and news also appear here sometimes.
WPEka website Follow on X (formerly Twitter)
35. Theme Grill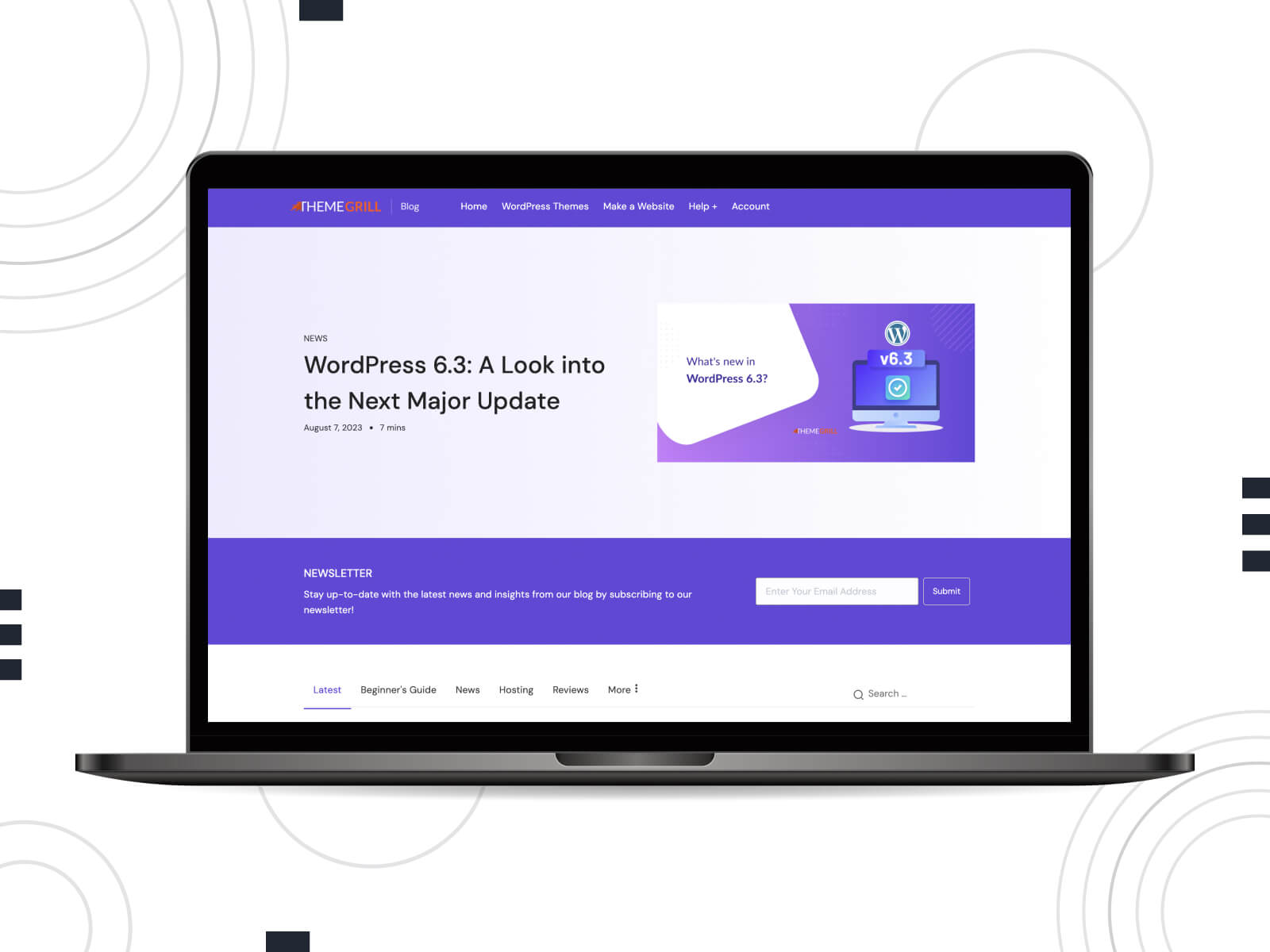 One of the established WordPress blogs with lots of detailed articles: beginner's guides, marketing and SEO tips, and beautiful plugins and theme collections. Here you may also find lots of interesting deals and get pretty good discounts on premium WordPress products by different providers.
Theme Grill website Follow on X (formerly Twitter)
36. Cats Who Code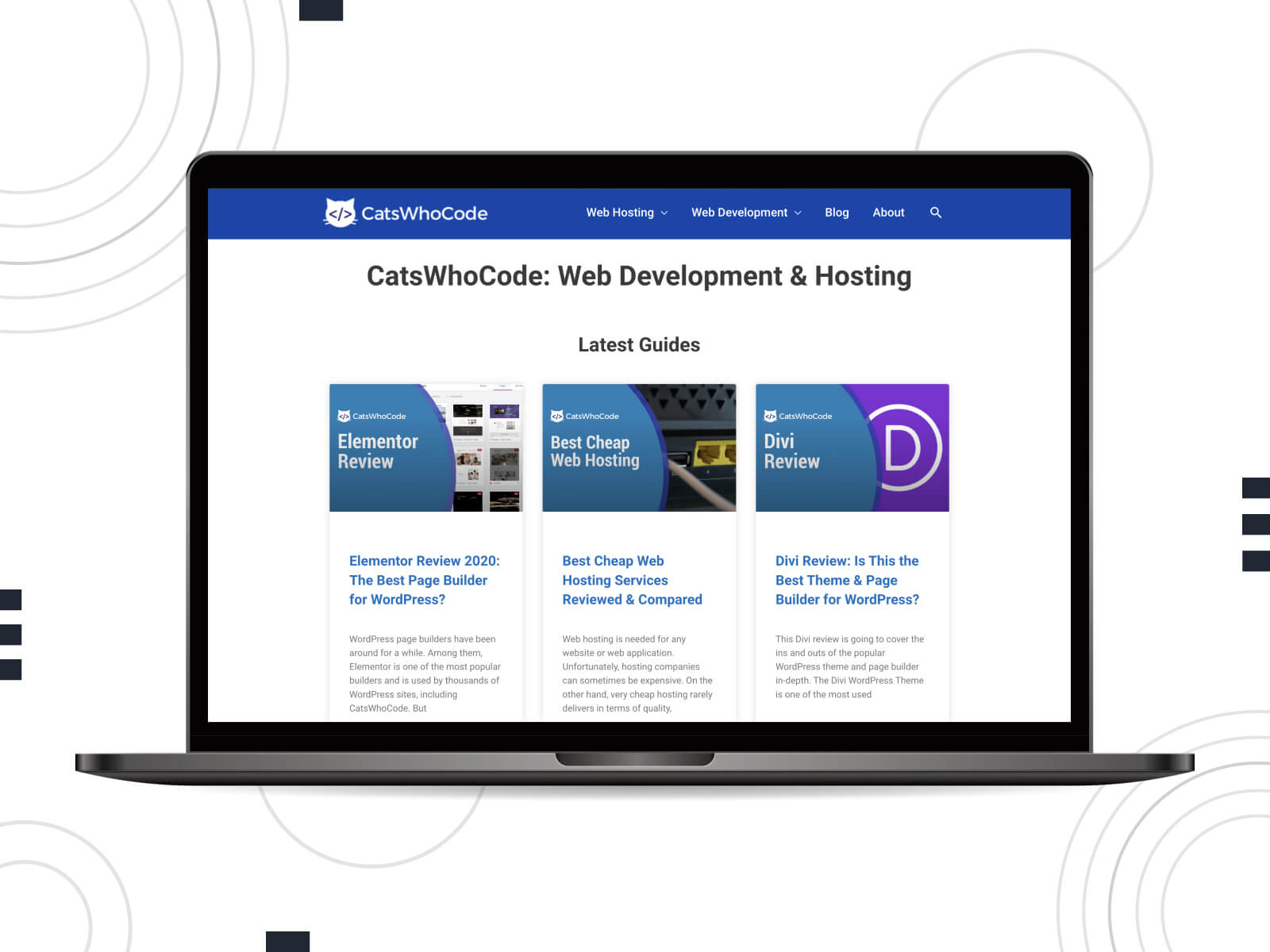 The cats have been up for almost 10 years! They managed to receive great publicity among WordPress developers and designers with their quick and simple guides.
Cats Who Code website Follow on X (formerly Twitter)
37. Kinsta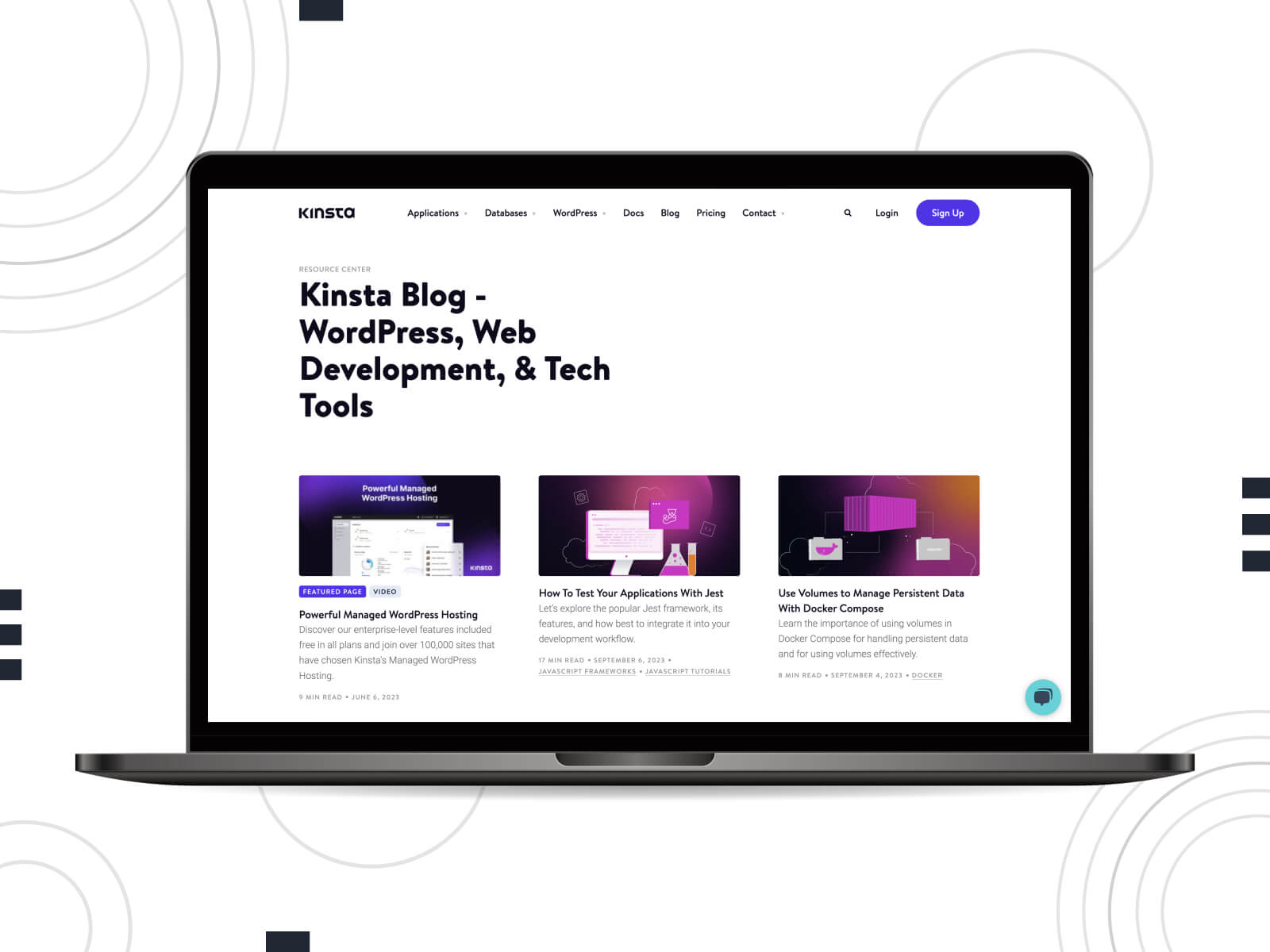 Kinsta is a WordPress hosting provider, but their blog also deserves attention! They write lots of helpful WordPress articles on development and ecosystem analysis. Kinsta's interviews with WordPress gurus are especially inspiring.
Kinsta website Follow on X (formerly Twitter)
38. Layer WP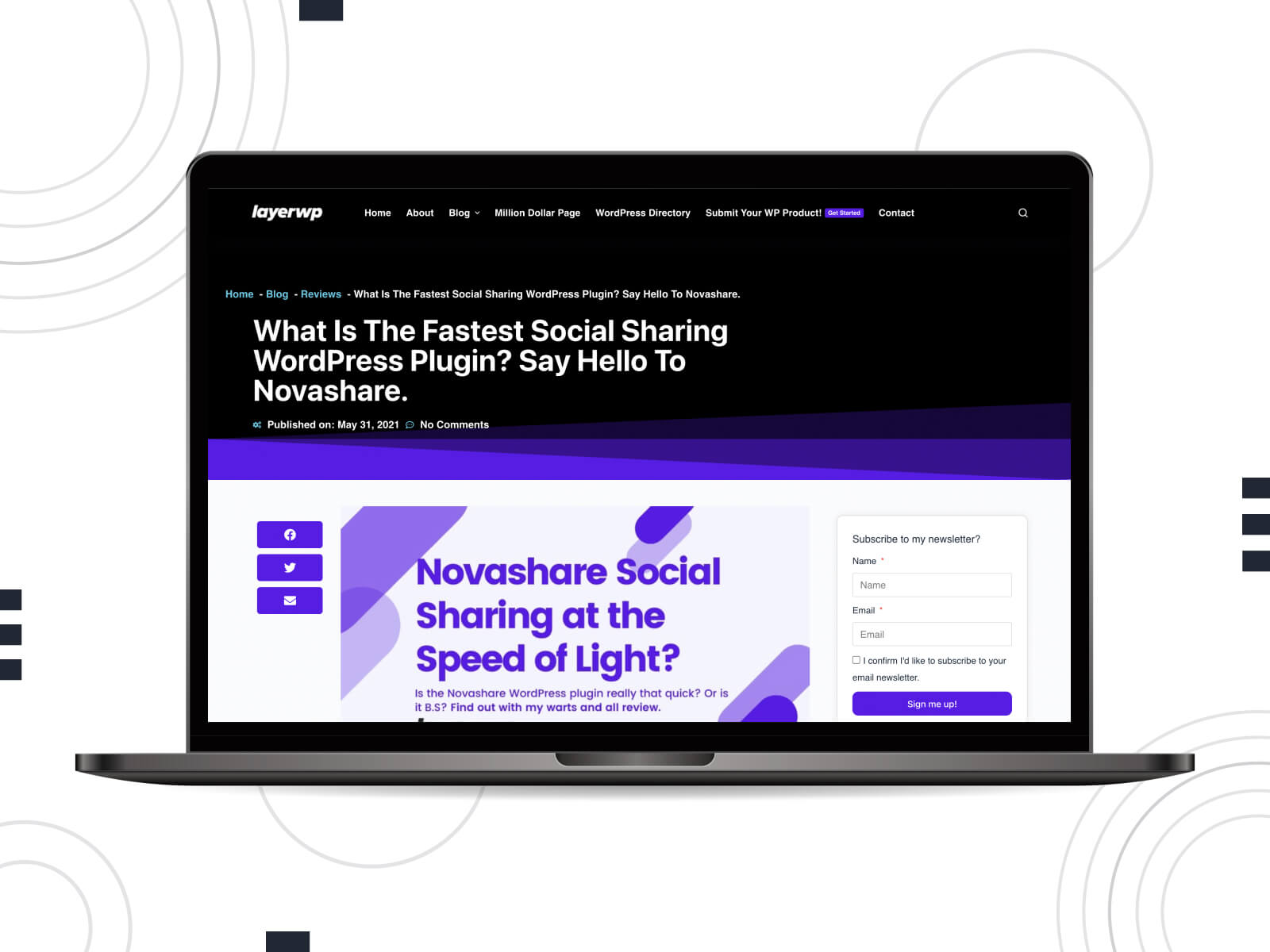 If you want to read WordPress product reviews and feel your personal opinion on WordPress blogs, you should follow this site.
Layer WP website Follow on X (formerly Twitter)
39. WP Arena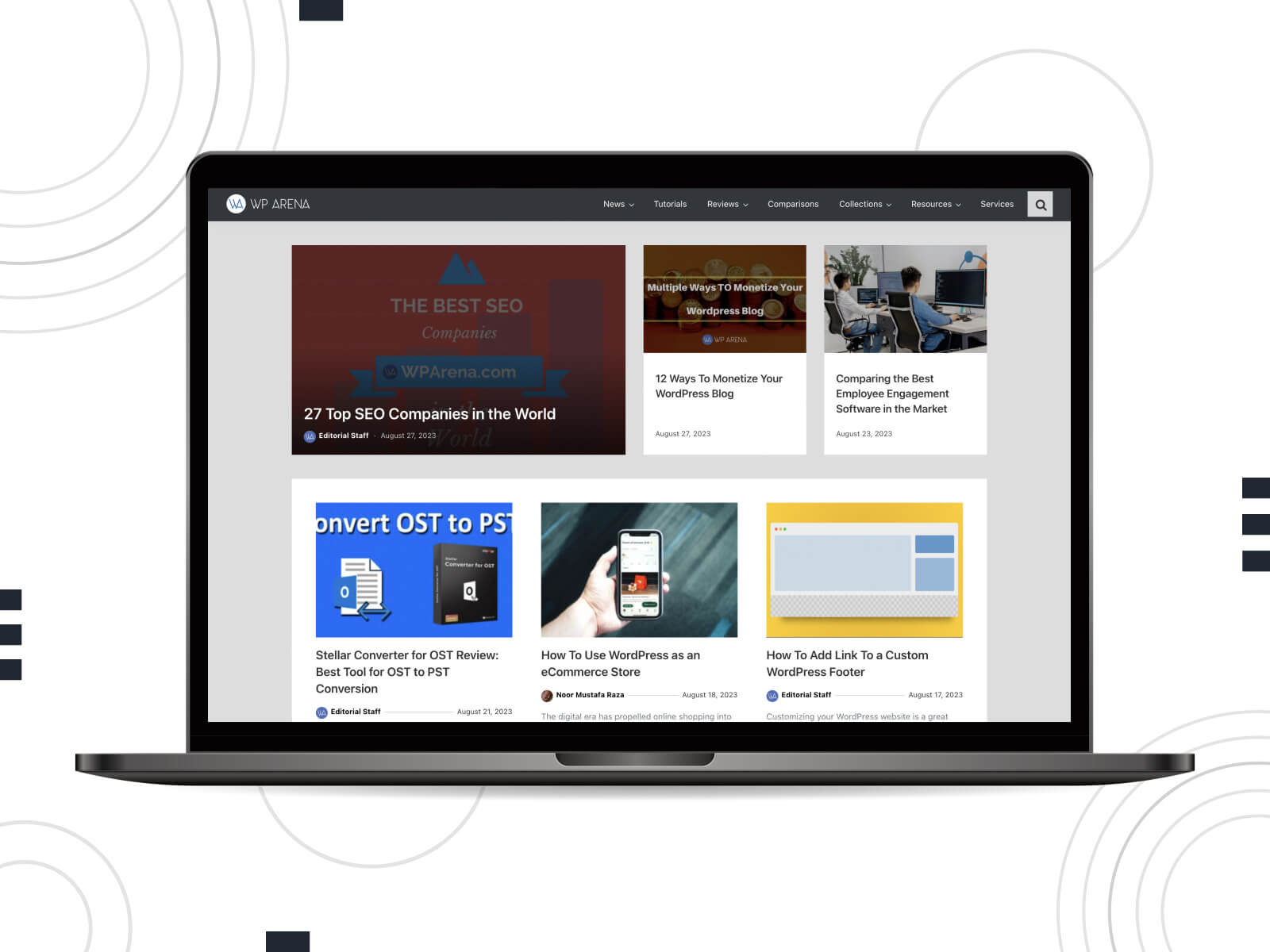 A huge arena of WordPress articles: plugins and themes recommendations, website monetization tips, awesome comparisons, SEO and speed hints, and even more! Guys also provide a range of great services to ease your work with WordPress.
WP Arena website Follow on X (formerly Twitter)
40. Deluxe Blog Tips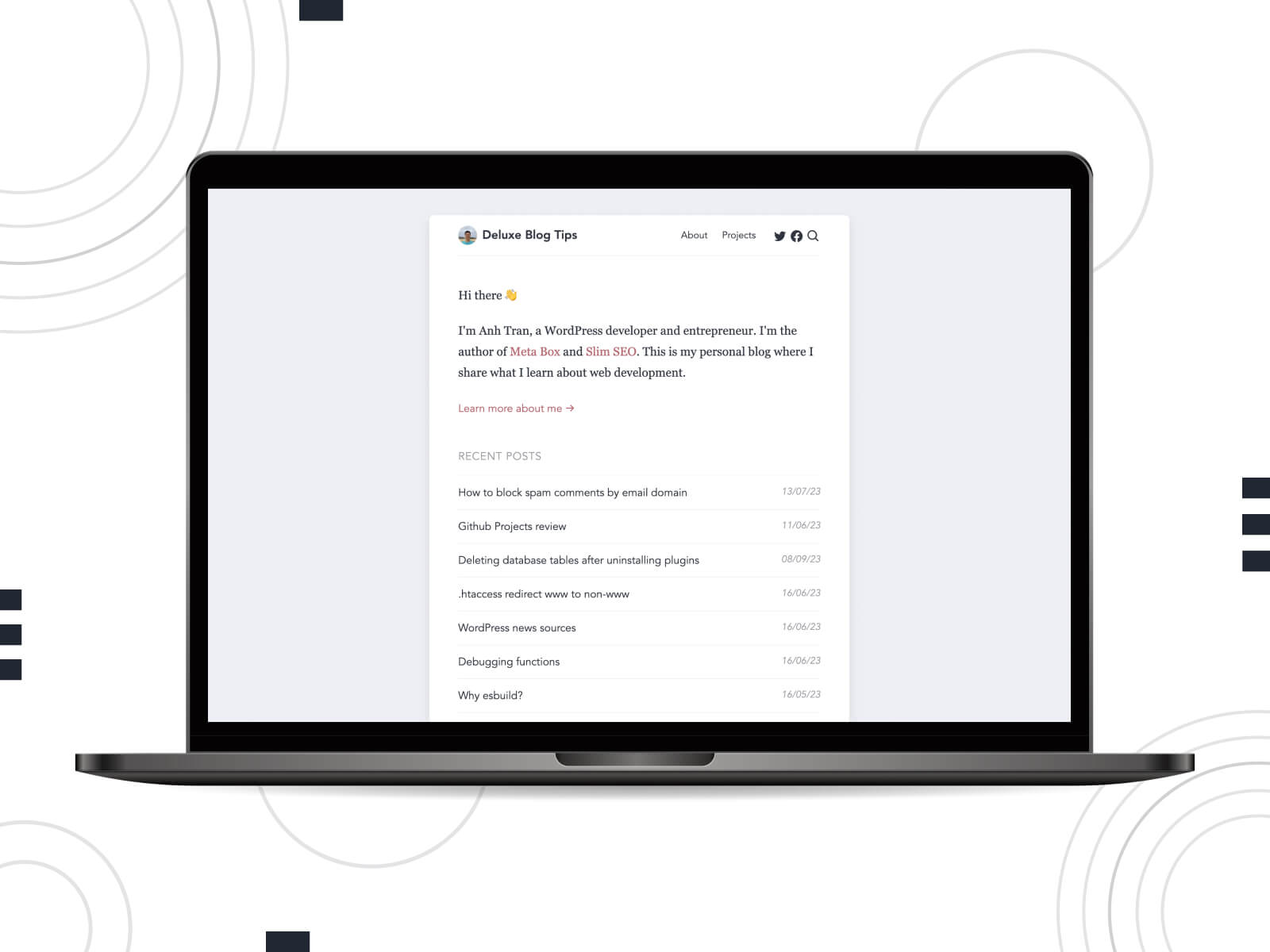 A ton of tips and tricks for WordPress developers, beginners, and marketers. Tran Ngoc Tuan Anh is a WordPress developer with more than 10 years of experience, who shares his expert reviews on this website, making it another great example of the best blogs about WordPress to follow for developers.
41. WordPress TV
Are you a fan of WordPress video content? All the fresh and interesting video interviews with WordPress influencers and meetups are here.
WordPress TV website Follow on X (formerly Twitter)
42. Wordfence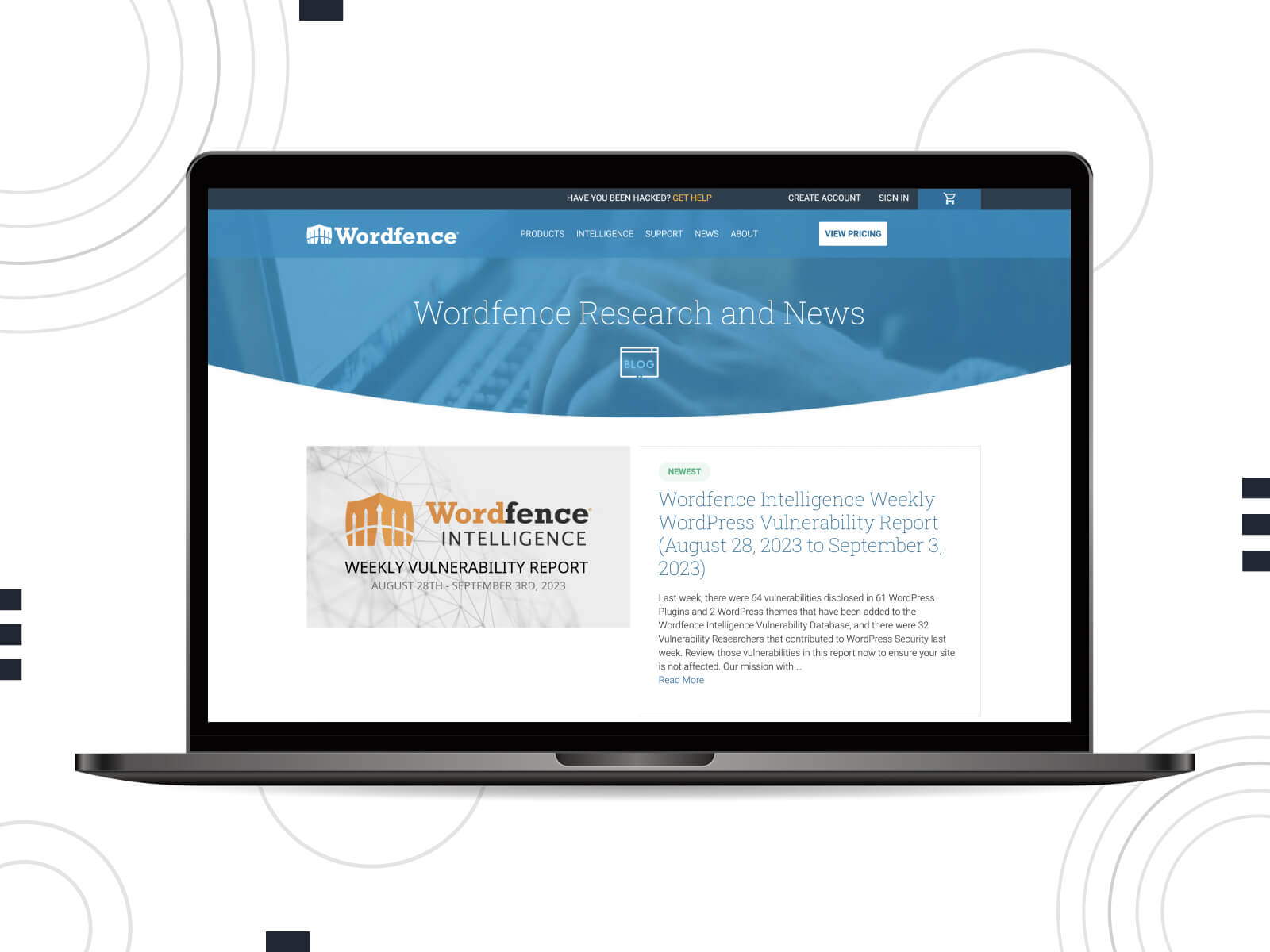 A comprehensive WordPress security blog. It will dispel all the security myths and will make you a security guru. A real must for every WordPress website!
Wordfence website Follow on X (formerly Twitter)
43. Chris Lema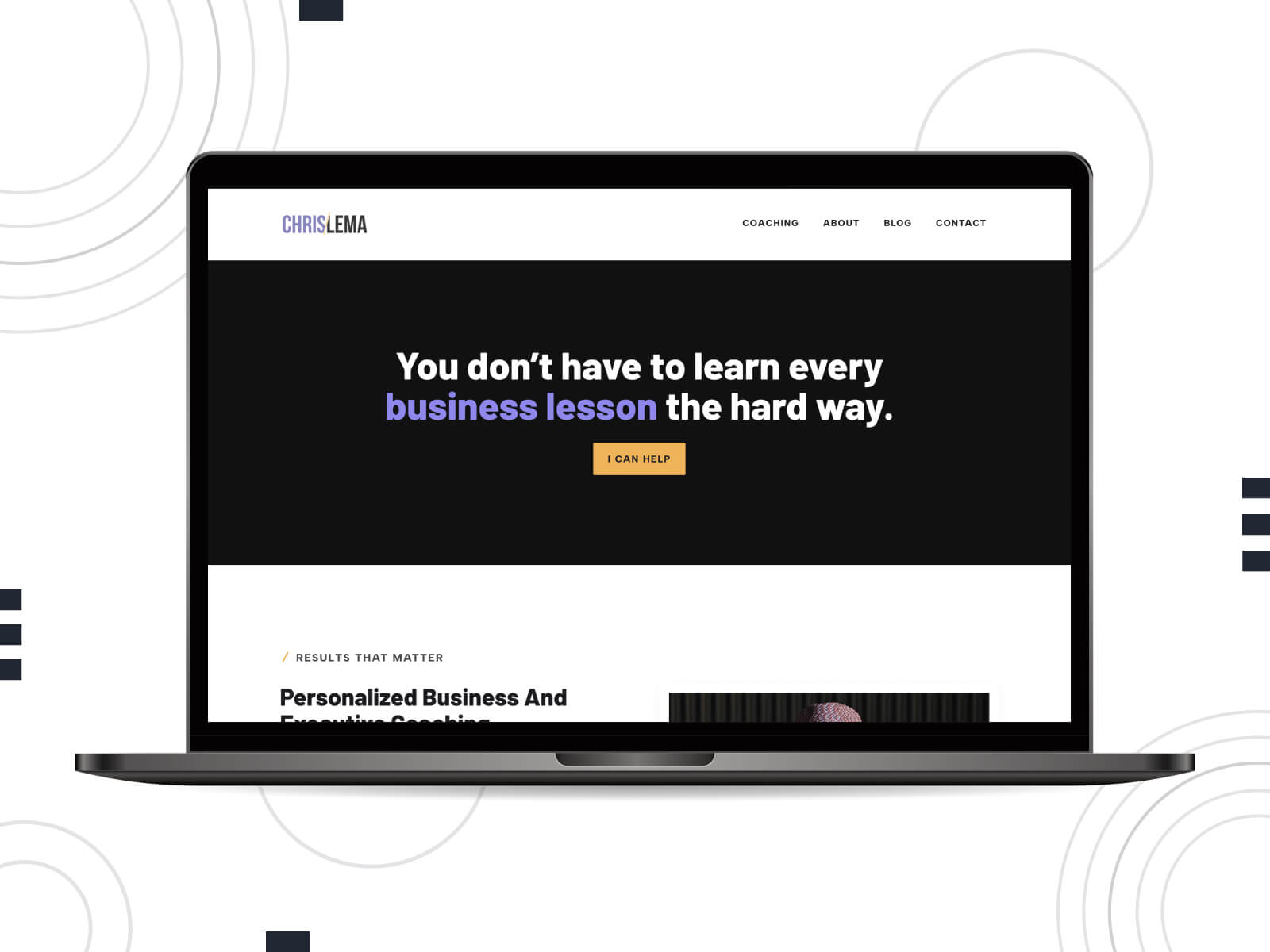 One of the well-known WordPress influencers, who is always ready to provide a deep expert review of WordPress products and ecosystem, writing in an engaging essay manner you'll love. Comparisons of WordPress competitors, unique marketing tactics, and e-commerce advice are also regular topics here.
Chris Lema website Follow on X (formerly Twitter)
44. WP Lift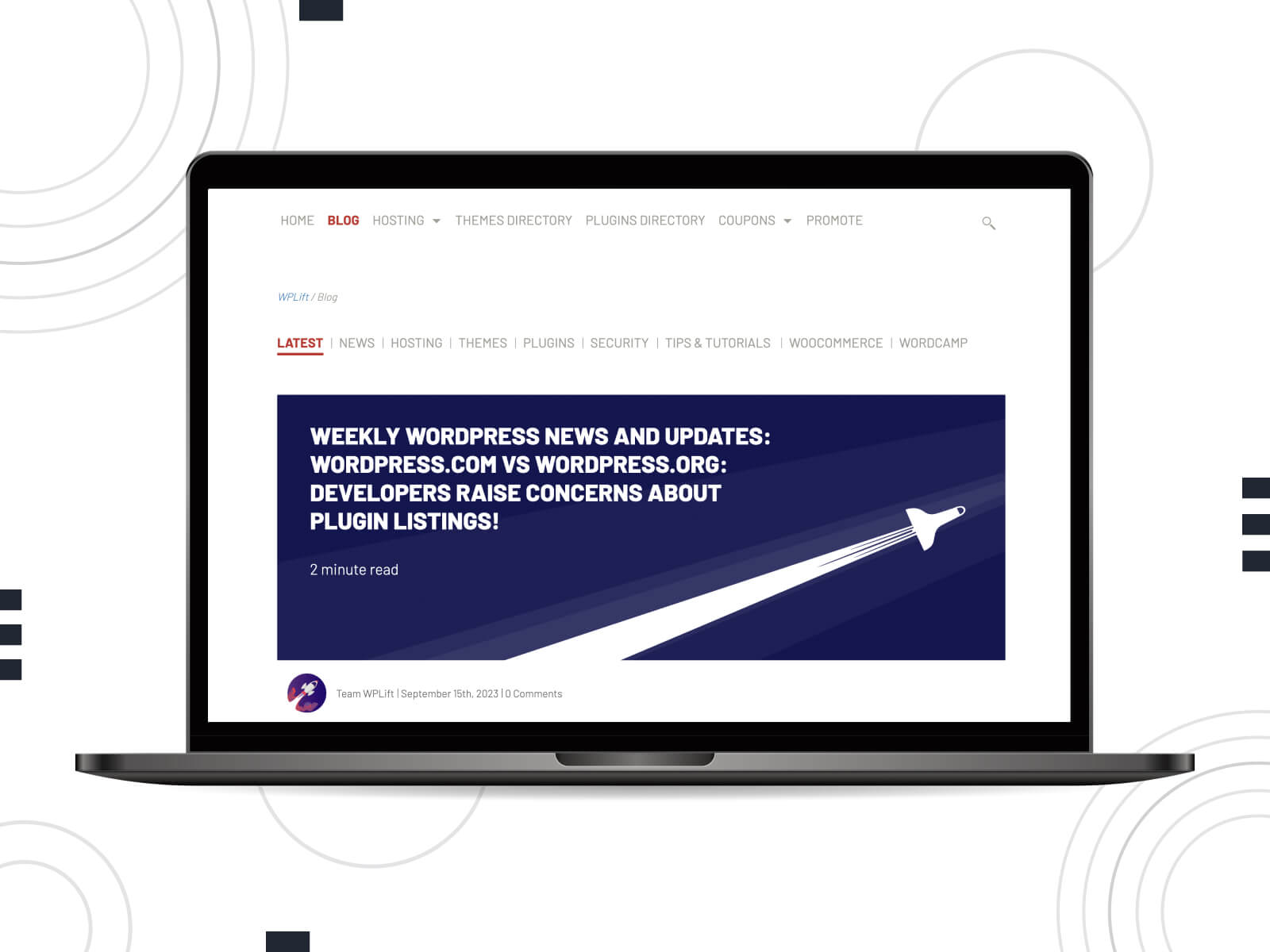 Dedicated to demystifying the most popular CMS in the world for all user levels, WP Lift offers a plethora of articles, tutorials, and reviews. Are you on the hunt for the next best plugin, seeking a theme to refresh your website, or want to delve into the nitty-gritty of WordPress's latest features? From beginner guides to advanced developmental techniques, this online project ensures you're always in the loop with the dynamic world of WordPress.
WP Lift website Follow on X (formerly Twitter)
45. Brian Coords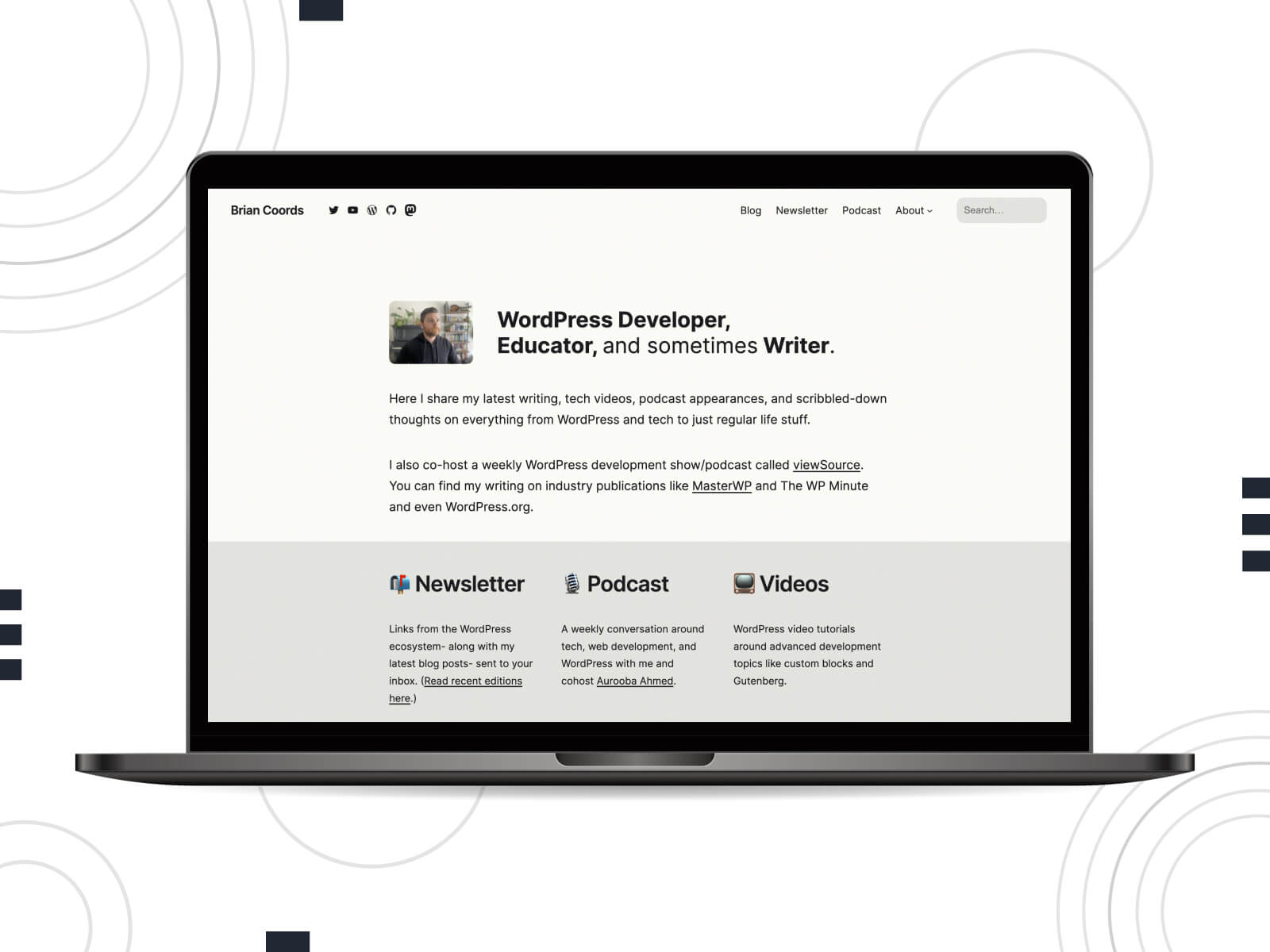 If you are a fan of unconventional and in-depth personal takes on different WordPress, marketing, and personal improvement-related posts, you'll love the honesty and expertise of Brian's writing.
46. Tom McFarlin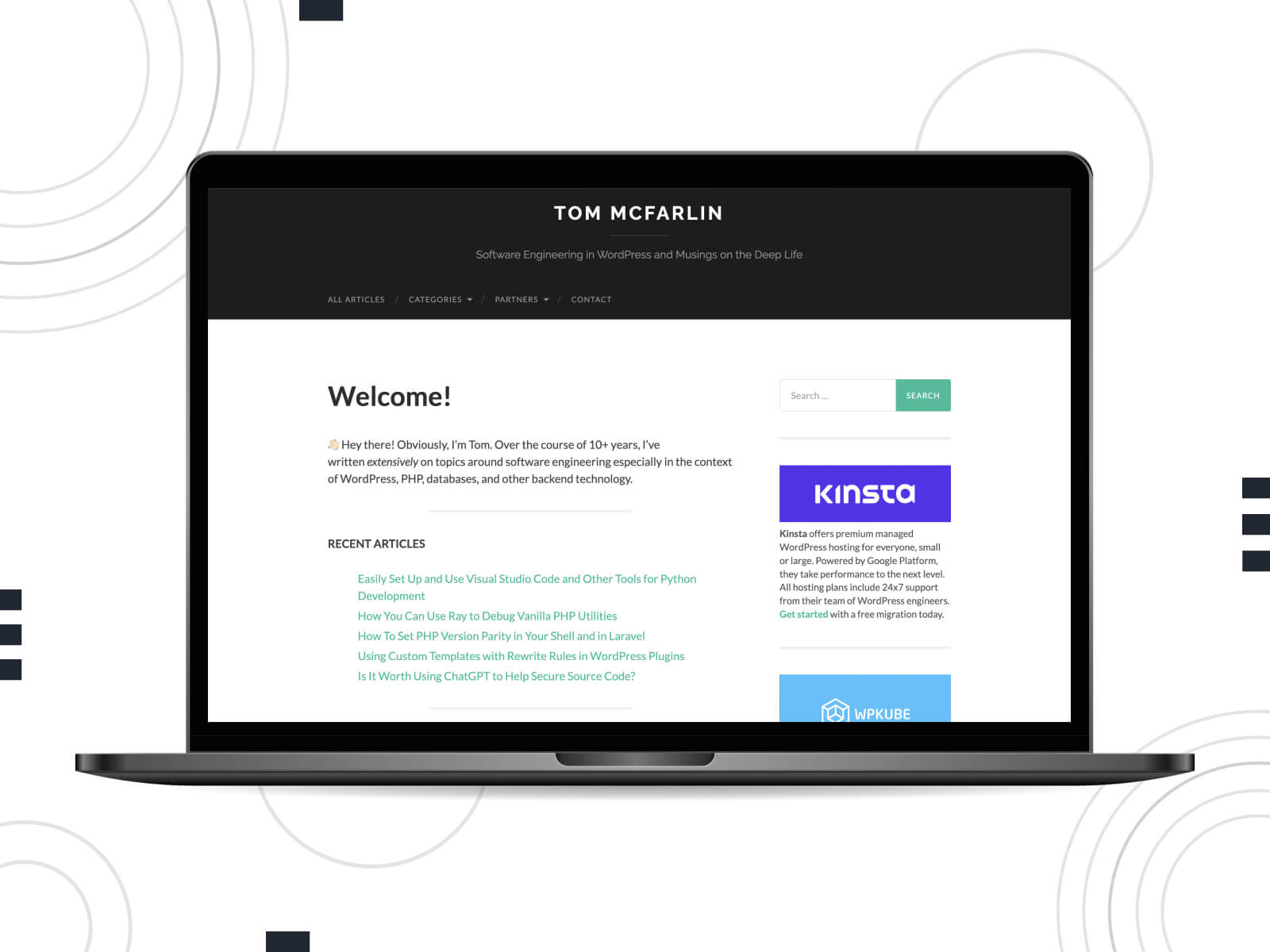 A personal blog by Tom McFarlin where he shares his WordPress knowledge and lots of other lifestyle things. A good read for WordPress developers.
Tom McFarlin website Follow on X (formerly Twitter)
47. Ryan Hellyer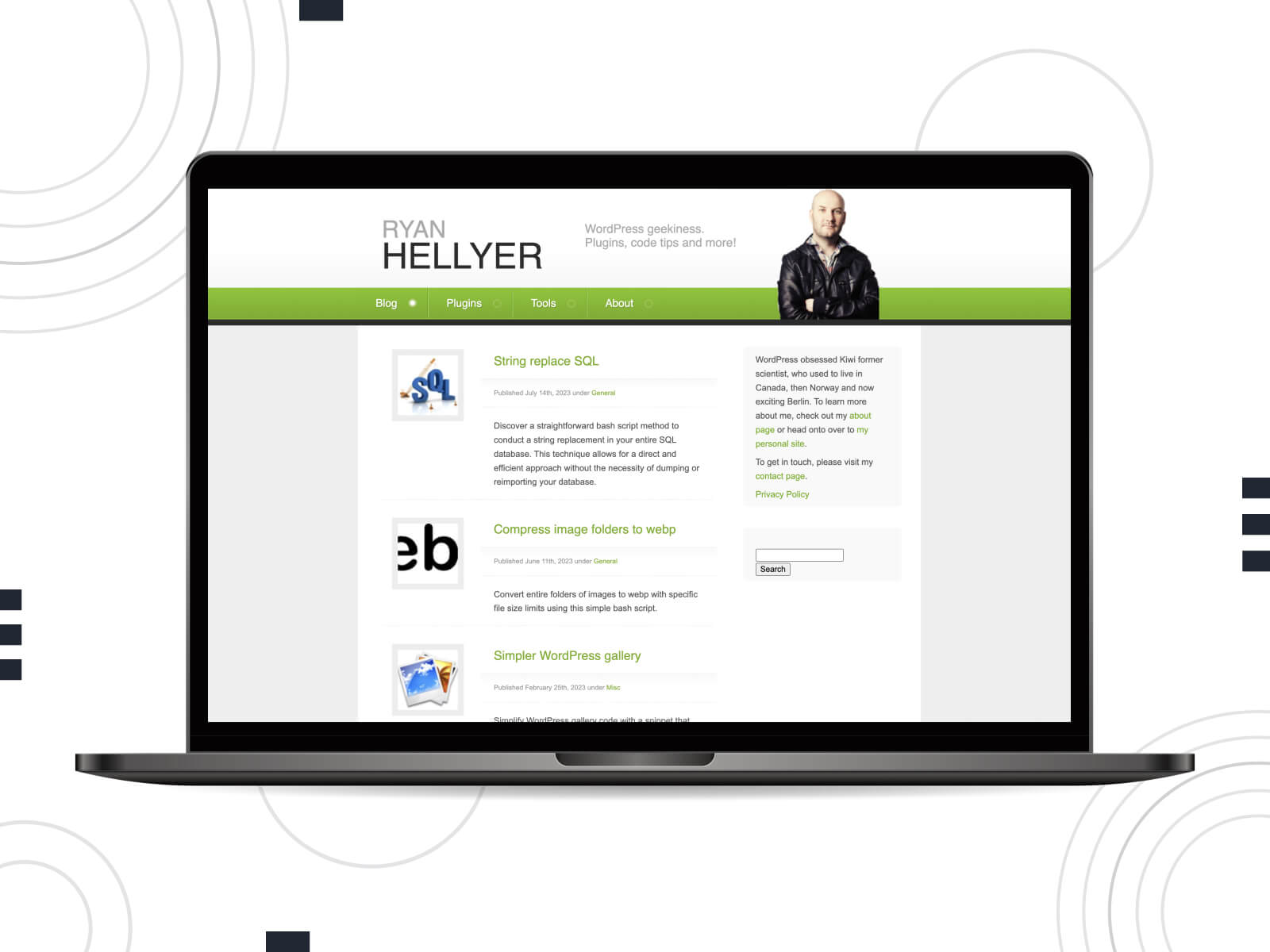 Ryan is an experienced WordPress plugin and themes creator, he writes a ton of nerdy stuff on his online resource, making it one of the best blogs about WordPress to follow for developers.
Ryan Hellyer website Follow on X (formerly Twitter)
48. Pagely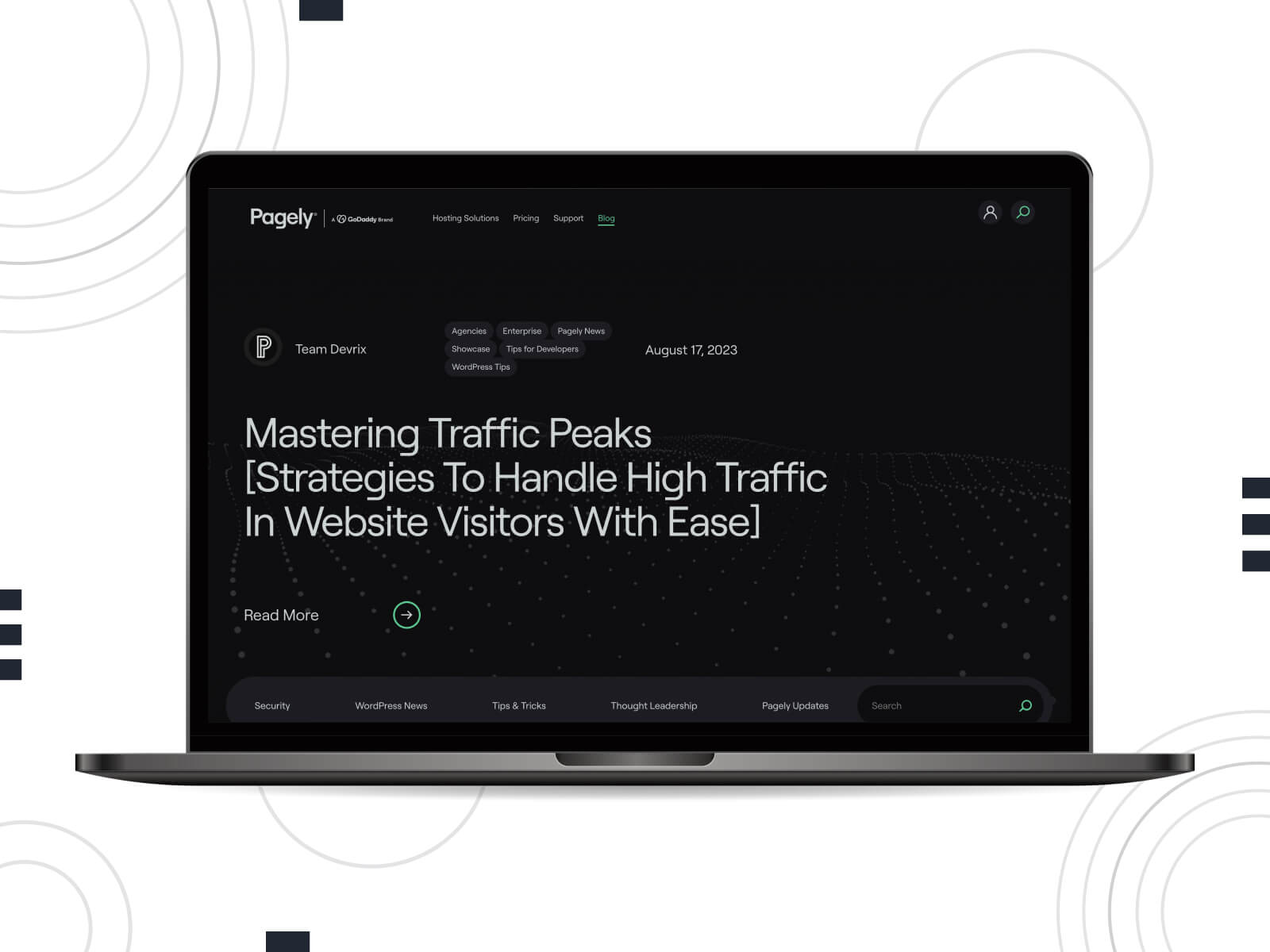 Pagely is great at writing specific problem-solving WordPress articles, featuring WordPress news, and sharing opinions and expert reviews on different products and the overall WordPress ecosystem.
Pagely website Follow on X (formerly Twitter)
49. Delicious brains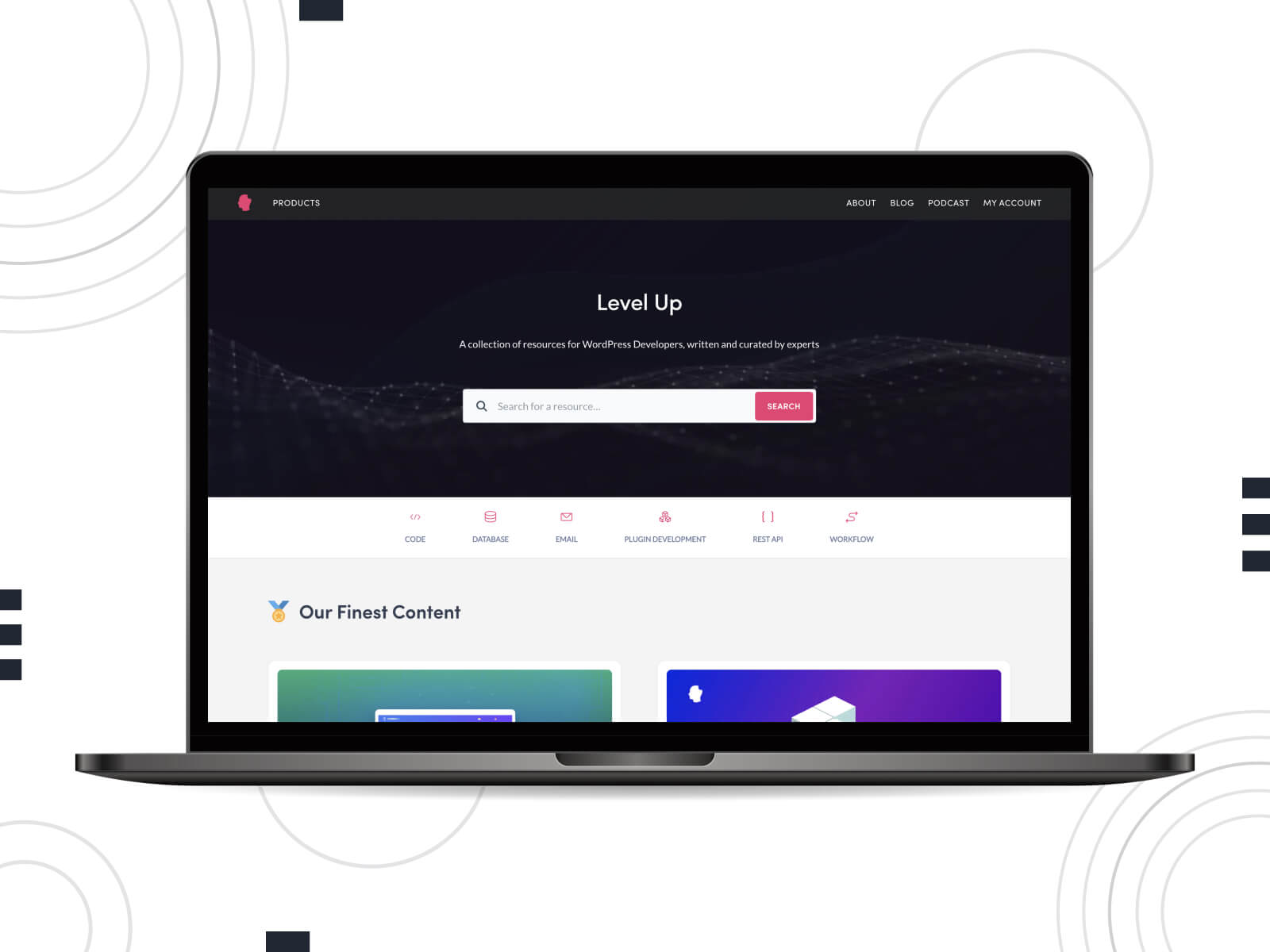 Creators of a life-saving plugin for many WordPress developers – WP Migrate DB. On this blog, they also post many actionable tips for busy WP programmers.
Delicious Brains website Follow on X (formerly Twitter)
50. CodeLess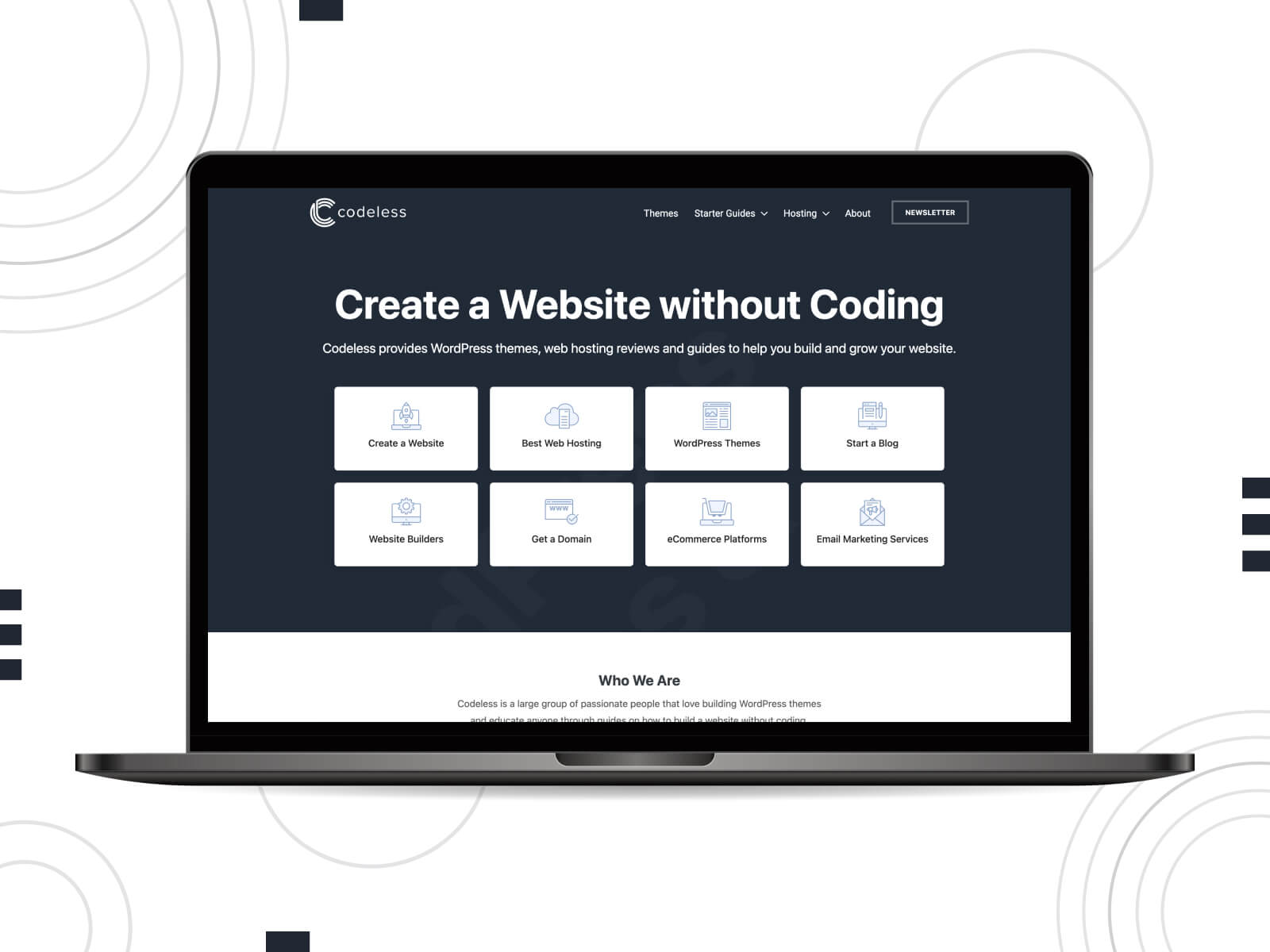 Codeless as one of the best blogs about WordPress to follow for developers provides a huge knowledge base on the first steps in WordPress, makes reviews of different products, writes step-by-step guides, and shares SEO and marketing advice.
CodeLess website Follow on X (formerly Twitter)
51. MotoPress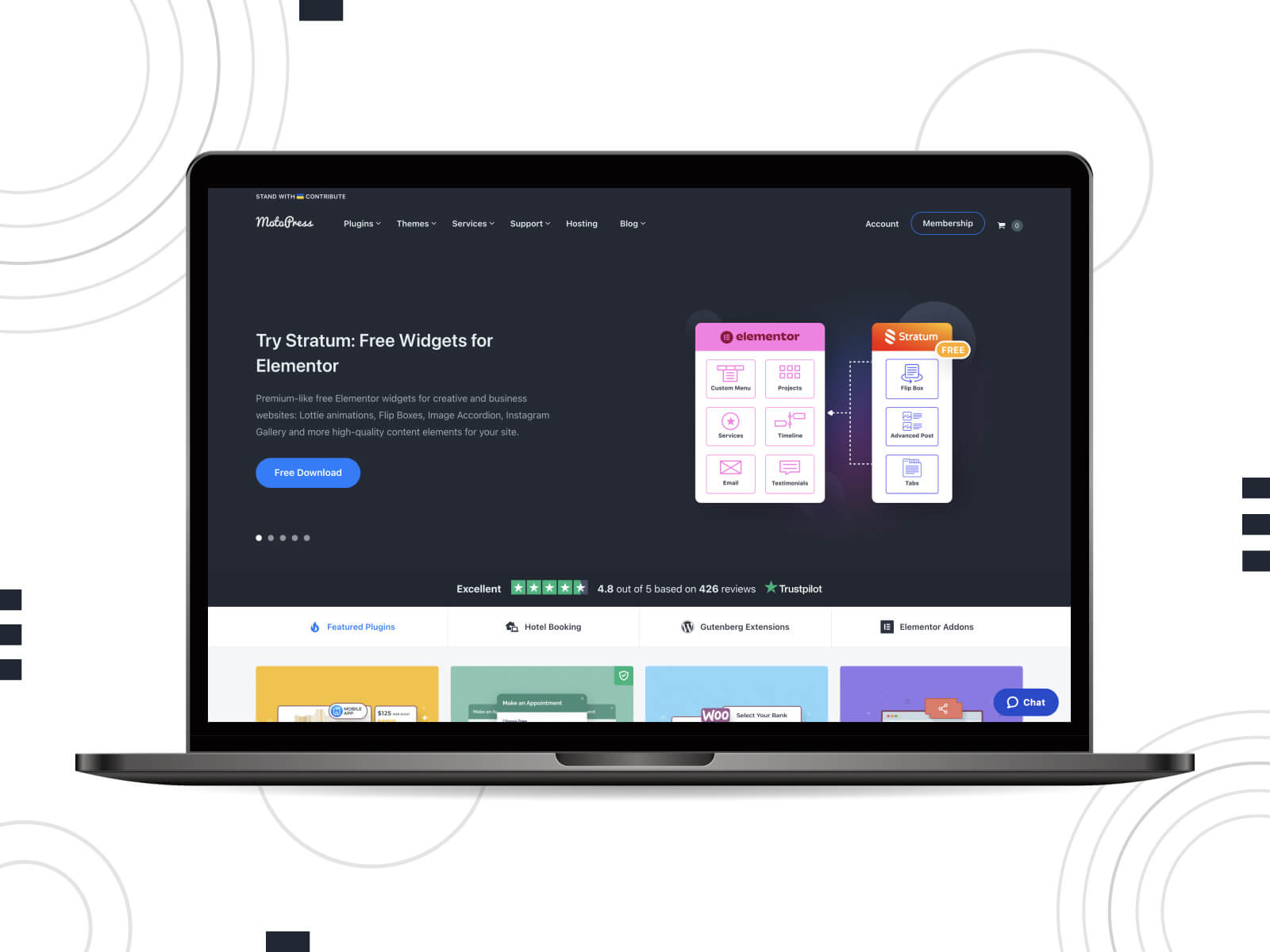 Apart from product updates and release articles, here you may find many roundups, plugin reviews, and how-to guides you can dwell on. Some hot deals and sales can also evoke your interest!
MotoPress website Follow on X (formerly Twitter)
How to Become a WordPress Developer
Do you want to be a WordPress developer? While it's challenging to encapsulate in a single article all you need to know to achieve this goal, we'll give you a concise roadmap. Indeed, the subheading's question is spot on. This isn't about "how to become a PHP or Python developer in general" — it zeroes in on the final project you're keen on — WordPress.
The significance of this approach can't be emphasized enough. It's more strategic to pick a development niche you're passionate about and then learn all the necessary technologies, in contrast to mastering certain technologies only to realize later that you aren't excited by the projects they enable you to create.
What should a WordPress developer know?
Without further ado, let's list all the essentials:
Languages like PHP, HTML, CSS, and JavaScript: Consider these as the "basic ingredients" in the WordPress recipe. PHP is your star player, as the heart of WordPress beats with it. Pay attention to debugging methods and general strategies for addressing programming challenges.
MySQL: This is the behind-the-scenes magic that organizes all the data. Apart from learning SQL itself, it's also essential to delve into the intricacies of database setup and management, as well as security best practices.
The WordPress Core: Once you're fairly comfortable with PHP, it's a good idea to delve into the WordPress source code. Optionally, you can do this concurrently: examine the WP code while learning what each class and function handles. A successful career in this domain is only feasible when you grasp, at a high level, the underlying mechanics of the most popular CMS.
Themes & Plugins: Beyond WordPress core, familiarize yourself with the internal structure and operation of the most popular templates and plugins. Explore how they interact with WP, and understand the guidelines for creating extensions and themes from scratch.
Practice is King: Dive into coding as much as you can. Begin by modifying existing features and adding new functionalities to WordPress, its plugins, and themes. Then, progress to creating your own developments from scratch. Adhere to fundamental programming principles like DRY (Don't Repeat Yourself) and aim to make your code as concise as possible. This means that if certain actions can be implemented in 3 lines of code instead of 15, opt for the shorter solution. Of course, ensure you don't compromise on functionality and efficiency.
Do real programmers use WordPress?
Definitely! Dispel the notion that WordPress is solely for bloggers. Expert developers adore it for its versatility and vibrant ecosystem. So, the next time someone wonders if top-notch coders use WordPress? Hit them with a resounding YES!
How do I become a successful WordPress developer?
We have mentioned the general approach to becoming a WP programmer, but you may ask, "What about becoming a SUCCESSFUL dev?" Here is the response:
Stay Curious: The digital realm is ever-evolving. Be that person who's always in the know about the latest WordPress jazz.
Build Your Tribe: Hang out at WordPress events, join online forums, or attend WordCamps. You'll not only make friends but also stumble upon golden nuggets of wisdom.
Find Your Niche: While mastering everything can be tempting, there's magic in becoming the go-to person for something specific — be it an e-commerce sub-niche, a unique plugin, or a theme. For instance, we at MotoPress primarily focus on hotel booking and appointment reservation solutions. That's our most honed set of skills. If you're passionate about this topic too, feel free to apply.
Get Those Hands Dirty: It can't be stressed enough — code as often as you can. Experiment. Break things. Then code again. It's the best way to gain the necessary experience.
Win Clients with Charm: A happy client is a repeat client. Listen and communicate. Show your passion for WordPress and surprise them with your understanding of their vision. Demonstrate your dedication to implementing the best possible solution for their needs.
Final Words
We have reviewed some of the top-notch blogs about WordPress to follow for developers. If you are an aspiring programmer, or just a passionate enthusiast deeply enchanted with the WP world, follow these online resources to gain more proficiency in the realm of the most popular CMS in the world.
If you are on track to become a professional developer, follow our advice: practice as much as you can, improve your PHP knowledge, and increase your level of proficiency in understanding the inner structure of WordPress. Show your passion, engage in community discussions and events, and follow the GitHub and X accounts of prominent experts, and success will be yours.
Please share with us in the comment section below: what is your favorite WordPress-related online resource, and why? We appreciate your feedback!