12 Beginner Resources to Help You Start and Keep up with WordPress
Looking to start your WordPress journey and feeling quite perplexed? Do you want to run a blog, business website or creative portfolio on the most popular content management platform in the world? Everything is possible, in case you use these beginner WordPress resources, which help you to avoid the first confusion that starts with the wp.org or wp.com puzzle… So we are here to give you some directions.
In this article, we'll try to help you find the most suitable ways to befriend with WordPress so you can either manage everything yourself or outsource the most complicated tasks. Without any further ado, let's start.
START WITH WORDPRESS
1. WordPress Beginner Video Courses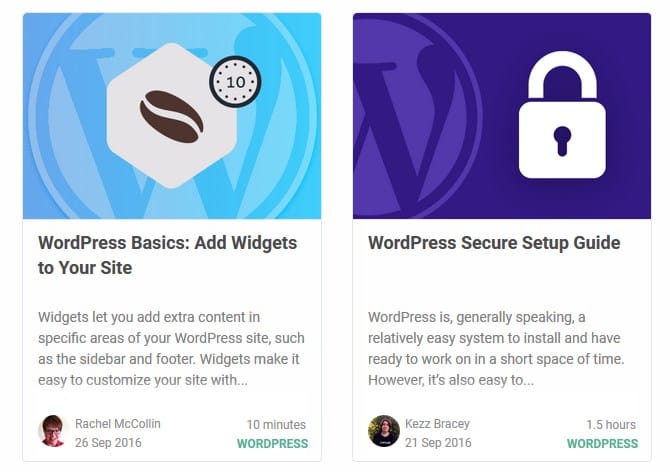 If you are just starting out and need to figure out some basic WordPress things, video courses can be a sweet spot. The main benefit of them is that they are targeted at beginners, so course authors are pretty aware of your common questions and concerns and they try to help you with them along the way.
The next big thing is that these courses gradually reveal all WordPress nuances helping you structure information in your head and practice easier. It's a very valuable thing considering the amount of information you need to sort out.
As to which courses to choose, please check out our curated list of the best WordPress beginner courses, where we outline their main features, prices and benefits.
2. LaunchParty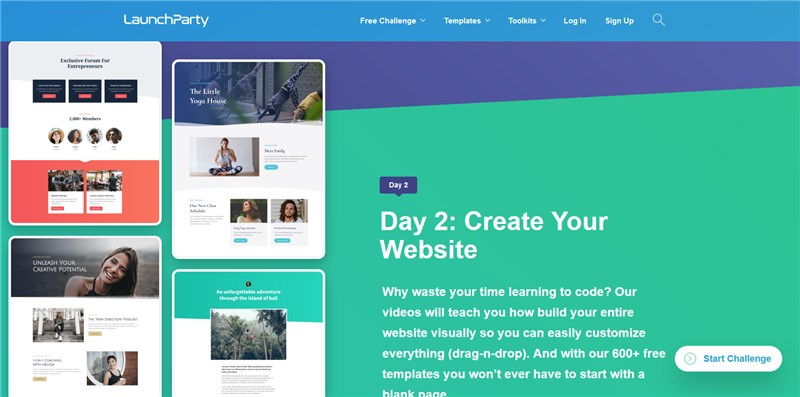 As we said, if you need to deal with WordPress preplexetions, a step-by-step course is an effective solution. But if you are looking for a deeply practical course, you can check out the LaunchParty WordPress lessons. This course centers around actionable tips, which means it's not just about WordPress theory, it provides real odds to build a website as you go through the course.
The course takes you through the WordPress installation process, dealing with domain names, theme installation, website design, etc. The focal point of this course is that it integrates professional website templates by Elementor, so you are basically learning WordPress and building a website at the same time by playing with Elementor settings and tools.
And depending on how you view things, this can be either benefit (Elementor is one of the most trusted WordPress page builders) or limitation (you don't get familiar with other page building tools).
By the way, if you choose this solution, we recommend giving a try to the FileBird free plugin for creating and managing categorized folders in the WordPress Media Library, which is going to be really helpful when you just get started. The plugin is going to significantly speed up and simplify your work with media files – and it works smoothly with Elementor.
In sum, the concept behind this solution is simple: since it's a narrow-niche course which relies on the time-tested WordPress products, it helps you focus better on specific things and move faster when creating your website. The best thing about LaunchParty is that it's totally free.
3. Freelancerstools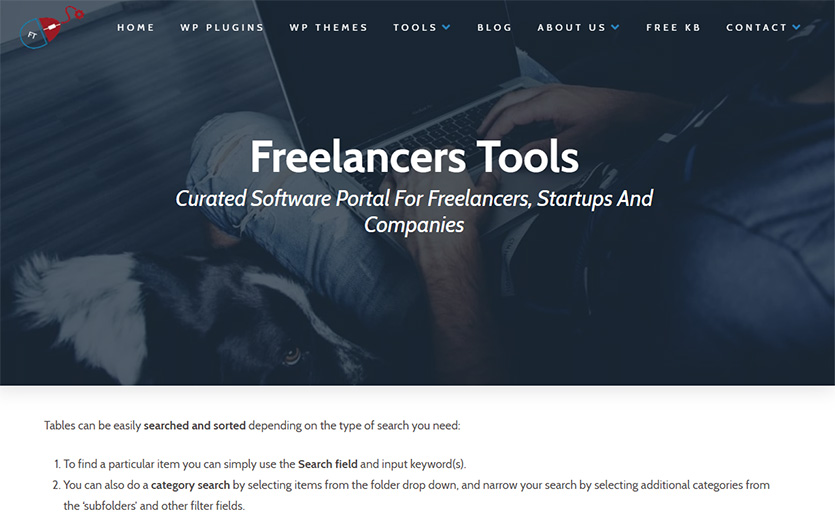 This is a free platform where you can discover high-quality tools to manage your website. The main concept is very clear: provide users with trustworthy reviews of various plugins and themes. As it comes from the name, Freelancerstools website will be a godsend for freelancers who are constantly tackling multiple tasks and looking for solutions.
What we really like in this community is that one of their main goals is to come up with money-saving decisions which can be easily implemented and won't cost you an arm and a leg.
Freelancerstools is curated by Ivica Delic, a man with an excellent reputation in the WordPress community. In his social networks, he's gathered the audience of nearly 100 thousand people and is actively helping them all over the world. All his experience and useful tips can be read on the website.
3. WP Buffs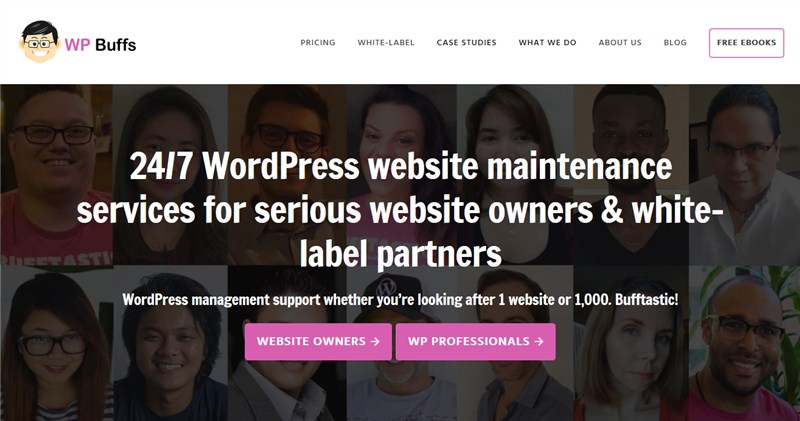 We recommend WP Buffs WordPress services for those of you who already managed to build a site but want to take the stress out of the website maintenance and security.
WP Buffs guys are WordPress experts that can help you handle your website at different aspects: 24/7 website monitoring, speed optimization, backups, malware scans and other essentials. They are also ready to take care of all sorts of emergency issues that may happen anytime. Of course, the services are paid, but they offer different pricing tags that are suited to different needs and budget.
In addition to all sorts of technical services, you can dive deeper into different WordPress tools and processes by reading insightful blog articles and case studies on the WP Buffs website.
4. WPBeginner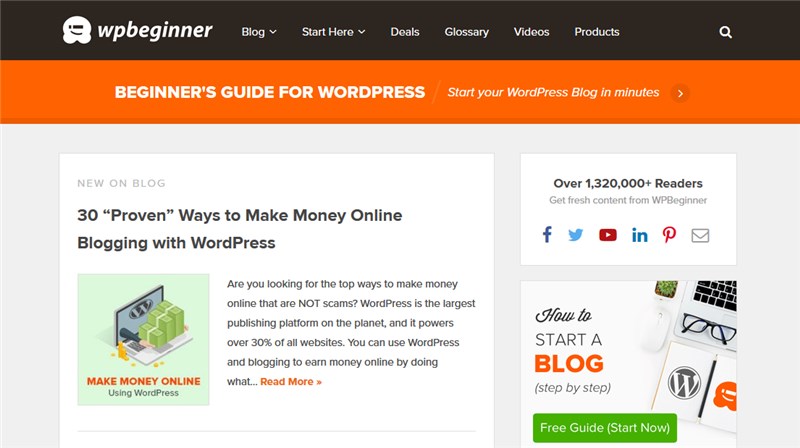 This is an old WordPress guard and it's unlikely you haven't stumbled upon it at least once before. The website is one of the best hubs for WordPress beginners featuring the full breadth of how-to articles, plugin and theme collections, and hundreds of narrow-niche tutorials.
There are also several blow-by-blow guides on how to start and move things forward with your WordPress website. These guys try to support their articles with relative video guides which makes things even easier to understand and follow.
Oh, and don't forget to pay attention to the "Deals" category, you can always find up-to-date WordPress deals there to save you some money when buying digital products. You should definitely bookmark this website and consult it first should you have any WordPress-related questions.
5. WPKraft
This resource contains a handful of useful tutorials and reviews on popular themes & plugins.
Thanks to the easiest website navigation, you can search through any topic of the WPKraft blog. The easy-to-follow guides include the basics of getting started with WordPress and are backed up with handy product links.
Perhaps, WPKraft is not a large-scale resource with a stack of complete courses offered at a certain price. But this blog may certainly become a useful extra. Subscribing to the WPKraft free email newsletter will cost you nothing, yet contribute to a much better understanding of WordPress basics.
6. Dessign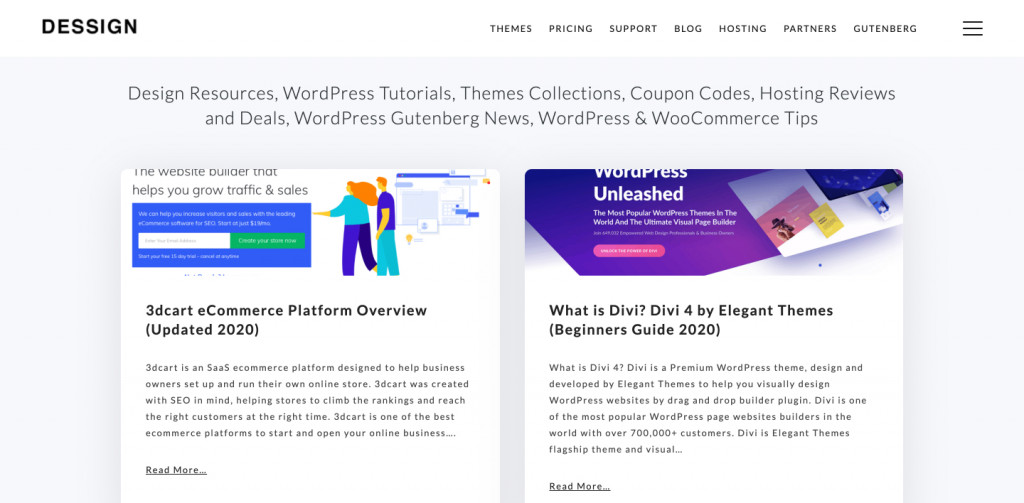 Although being known as a WordPress themes provider, Dessign.net counts up plenty of useful guides, reviews, and collections of WordPress products & resources.
But first of all, this resource is a treasure trove for finding a WP theme of any possible kind. All themes are conveniently categorized into compilations of free or premium solutions, WP themes for different website types (portfolios, blogs, or magazines), or ones with a clean and simple design.
Dessign.net collected the best resources and WP software to create a complete guideline on how to make a website or start your own blog. What more to wish for when starting your WordPress journey as a beginner?
7. FirstSiteGuide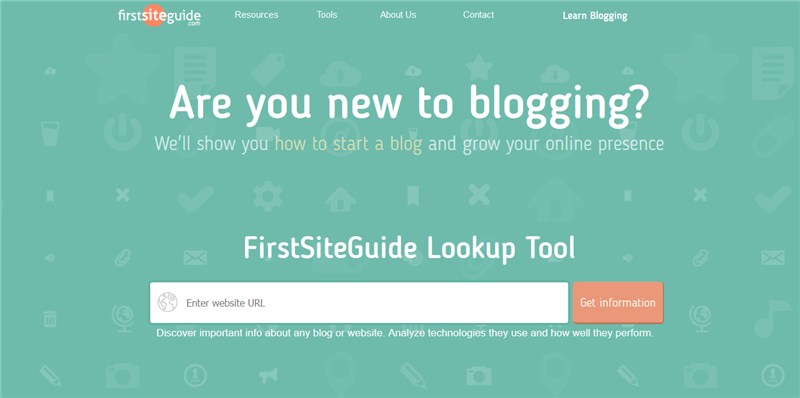 This is another great resource to help you get started with WordPress. They offer a collection of detailed WordPress guides focused on starting different types of websites (e.g. a food blog, a fashion blog, etc.) and more specific guides related to WordPress hosting, advertising (including affiliates), security and other common website building and promoting tactics.
We think it's a great place to find answers to some specific questions, choose a plugin/theme, or read a specific tutorial written without much tech lingo.
If you are going to use WordPress primarily as a blogging platform, FirstSiteGuide also helps you learn the basics of content creation and publishing with WordPress, content marketing strategies, email marketing and the like.
8. Codable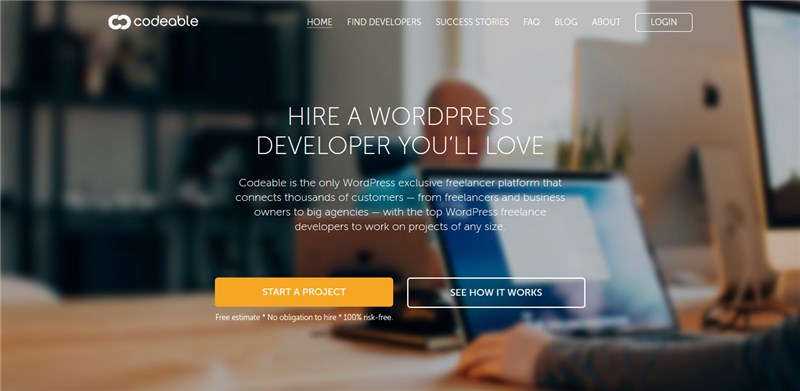 Don't want to go through all this WordPress stuff yourself? Leave it to experts from Codable – a company of leading WordPress developers. They can do any scope of work and deliver a bespoke website according to your instructions: these guys do everything from a full-featured e-commerce website to a custom plugin or theme development.
So if you need something really complex and have a budget to spend, Codable will be of good help (the value they bring usually justifies the price).
KEEP UP WITH WORDPRESS
WordPress is the biggest content management system in the world and it's only natural that it's always evolving. Take, for example, one of the most significant updates ever which occured in 2019: the replacement of the core editor with the block-based Gutenberg editor was a turning point for the entire community.
So if you want to keep in the loop on the major WordPress updates, dive into the behind-the-scenes WordPress life and explore more resources and tools on a regular basis, feel free to subscribe to the following beginner wordpress resources.
1. wpMail.me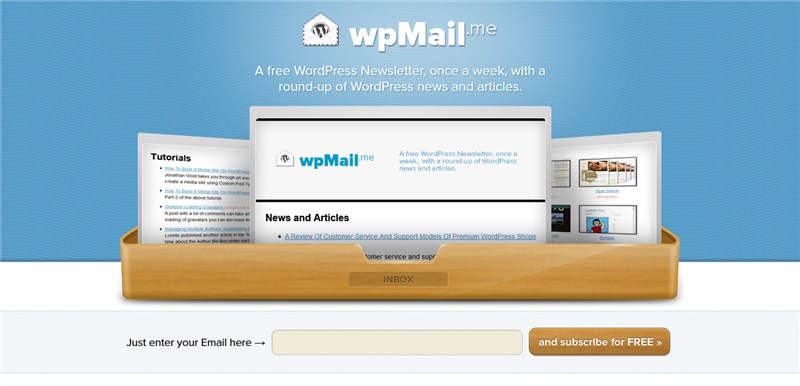 This is an awesome free newsletter of WordPress news and categorized fresh articles from Cozmoslabs guys. This roundup will save you a lot of time on research and surfing the blogs for the most important recent news since it's a manually curated list of articles, podcasts and videos.
We are sure WordPress geeks, professional businesses and avid WordPress enthusiasts never miss a wpMail.me issue!
2. MasterWP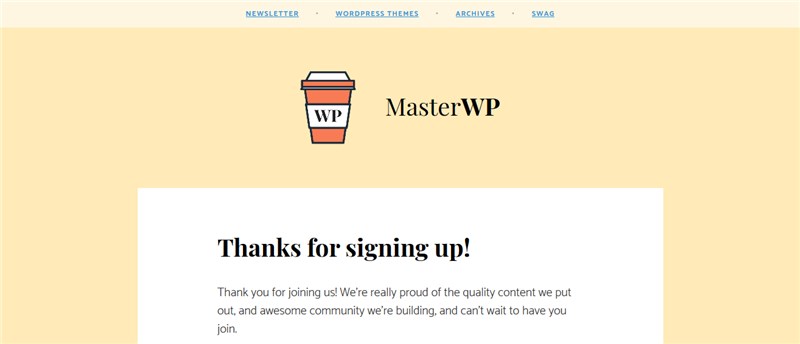 A bunch of great links in every issue is delivered to your inbox every week with the MasterWP newsletter. A lot of research and preparation go into creation of each newsletter, so you can rely on it when it comes to WordPress news and guides.
Before you subscribe, you can preview how their newsletter looks and read more about Alex and Ben, who curate the list of one of the best WordPress newsletters.
3. Gutenberg Hub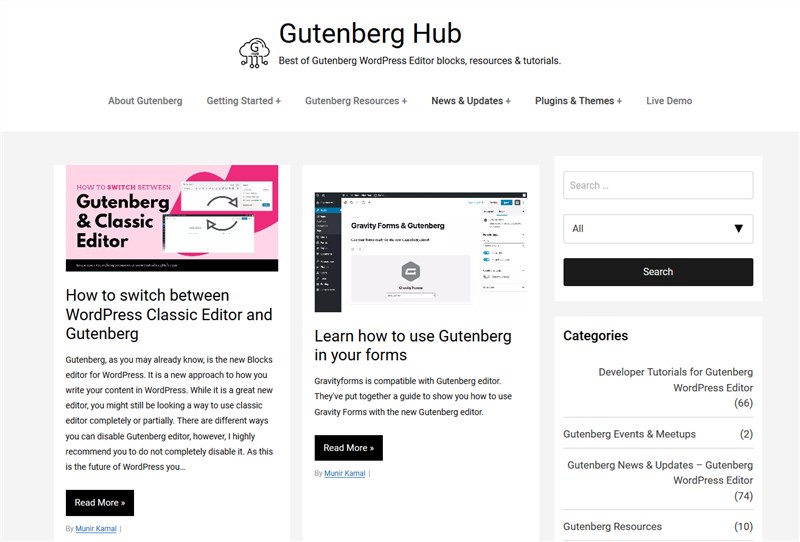 Many a reader start turning to Gutenberg-related WordPress resources for an obvious reason: Gutenberg is the newest present and future of WordPress editing experiences.
Gutenberg Hub is a great place to keep abreast with major Gutenberg updates, Gutenberg tips and tricks, and some news from businesses. There is no newsletter, so you need to add the website to bookmarks and check it out manually.
4. The WP Daily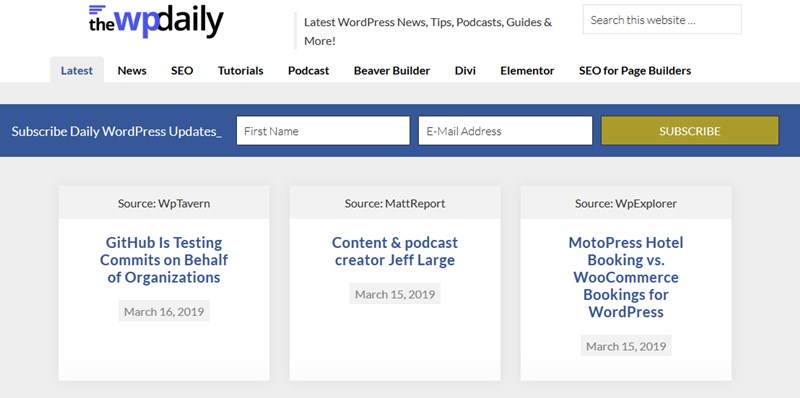 It's a nice content aggregation website that delivers articles connected to WordPress. The website automatically brings together all fresh tips, announcements, guides, news from top popular WordPress websites every day.
5. WP Wednesday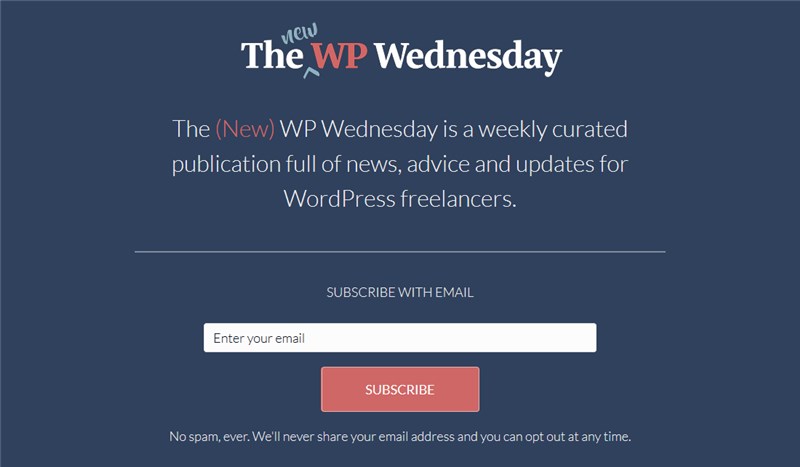 This is another great newsletter for WordPress users and freelancers run by WordPress business consultants. They weekly curate a roundup of the most significant WordPress resources, news, tools and learning materials.
6. WP Tavern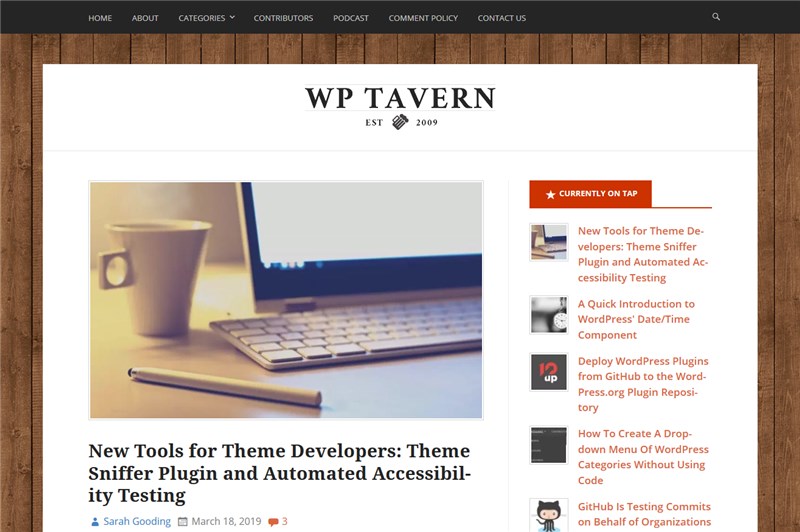 This is the most popular WordPress news standby that is completely focused on delivering WordPress news and raising important discussions. You can fully rely on it if you don't want to miss out any news and announcements.
For more tools, check out our collection of 50+ noteworthy WordPress blogs.
We tried to keep this WordPress resources list quite short and to-the-point in an effort to not bewilder you even more! Got any questions? Don't hesitate to leave a comment.