The Most Used WordPress Images Plugins (Free & Premium)
Your website and its design won't be complete and eye-catching without images. That's the reason you should pay attention to the visual appearance of your website, know how to add and manage media. The more attractive your website is, the more time visitors will spend there, consequently spend more money, view more pages, learn more about the services you provide. WP CMS is a reliable platform for website owners, and WordPress images plugins are there for your aesthetic needs.
These helpful tools enable you to display the images so that they will complement the content. What's more, some of the assembled plugins are aimed at slider or gallery solutions.
There is an increasing number of fully competitive offerings on the WordPress market. So, you have to concentrate on the purpose of your website and narrow your search according to your requirements.
Are you ready to find the WordPress image plugin to work fast and easily with? Then study the free and premium image plugin recommendations we've gathered in this article. Let's move further!
The List of Image Plugins WordPress Offers
In general, many WP image plugins we consider have pro and free versions. The main difference implies that the paid version comes with a wider list of features. We recommend you check all the details and make your best choice.
Stratum – Elementor Plugin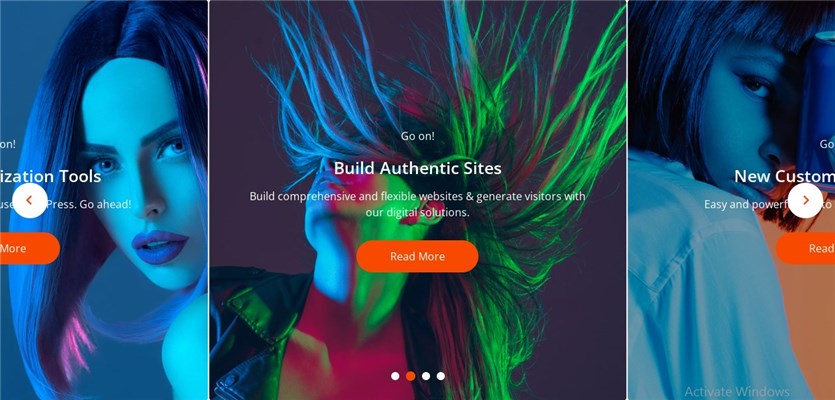 Firstly, we'd like to highlight Stratum – the collection of 20+ free Elementor widgets. As the word "free" suggests, you receive easy-to-use tools for managing and enriching your website at no cost. There is also Stratum Pro that suggests advanced features for some widgets.
There are some particular widgets for your purpose you can't pass over, namely Image Hotspot, Advanced Slider, and Image Accordion widgets. That's why Stratum is listed as one of the WordPress images plugins.
The Image Hotspot widget by Stratum boosts interactivity on your images and the website as a whole. Hotspots will lead visitors to helpful tooltips. You can apply your creative ideas to the customizable elements: the hotspot size, color, and icon. What's more, it is packed with some animation effects.
2. Advanced Slider Widget
Do you have several images that perfectly suit one page? Would you like them to be displayed one by one? Then the Slider widget from the Stratum collection is for you. In addition to the basic tools, you have the option to choose among vertical, horizontal, and cube layouts. Each of them features animation effects, arrows or dots navigation, and powerful customization tools.
Image Accordion is the Elementor-based tool by Stratum for a compact image gallery or banners with several images displayed. There are a few attractive styles and stunning click & hover effects to choose from.

Getwid – Gutenberg Blocks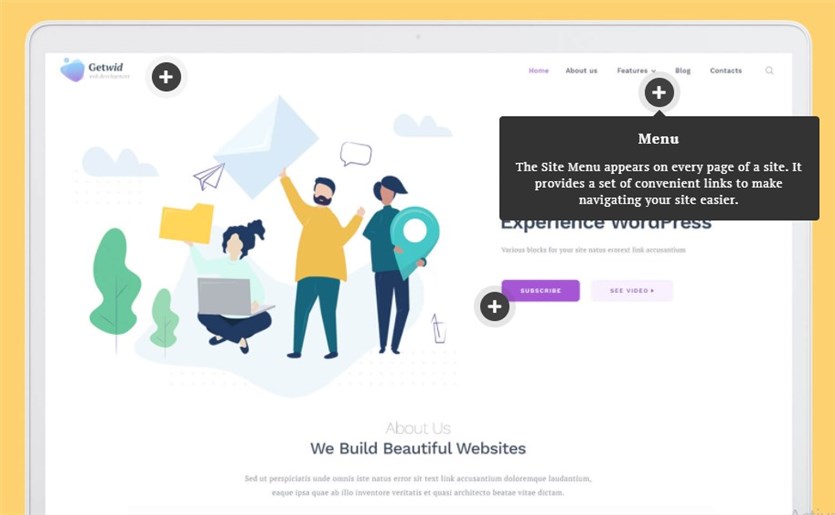 Getwid is a plugin providing you with 40+ free Gutenberg native editor blocks to jumpstart the foremost website. The purposes of the website can vary, but the content blocks are still the best for any of them. All the pages are built quickly and with no coding. The style you customize integrates with your WP theme. To handle the images on your website, use the following blocks:
1. Image Box
Image Box is a super easy block for flexible images customization. It offers rich animation effects, allows you to set up the image/text alignment & position. Plus, you are able to alter sizes, spacing, captions, and more.
2. Image Slider
Getwid offers you the Image Slider block for WordPress to create a simple and minimalistic slider. Besides, the blocks size, navigation styles, and animation effects can be changed in a matter of clicks.
Seven gallery layout styles provided by Image Stack Gallery allow you to build an amazing image gallery. It can be default Zeta, Gamma, and other styles.
Image Hotspot block for Gutenberg helps you make your image more informative through animated markers or tooltips. Icons and backgrounds are customizable and can be located in different places of the image. These are the reasons to include Getwid as the image hotspot plugin.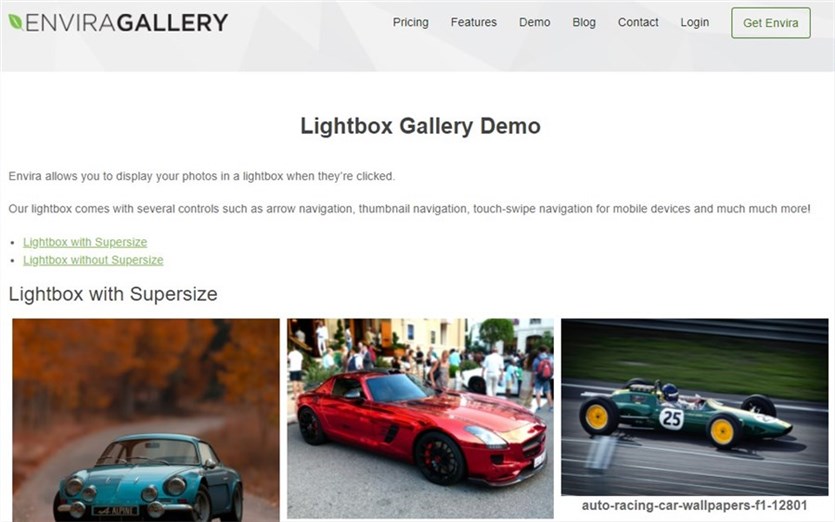 Envira Gallery is a WordPress photo gallery proposal for your website. It has both free and premium packages. Its powerful features convert your images into a unique and mobile-optimized gallery. The main tools you use are user-friendly drag & drop builder, pre-built eye-catching templates, share buttons, and more. You can even display a slideshow on the page or organize photos in albums with tags and a cover photo.
In addition to them, this WordPress images plugin comes integrated with the WooCommerce plugin opening the space for e-commerce. With pagination and deep linking, the gallery becomes SEO-friendly. It is worth mentioning that Envira Gallery also supports the insertion of videos into your gallery.
Image Widget – WordPress Images Plugin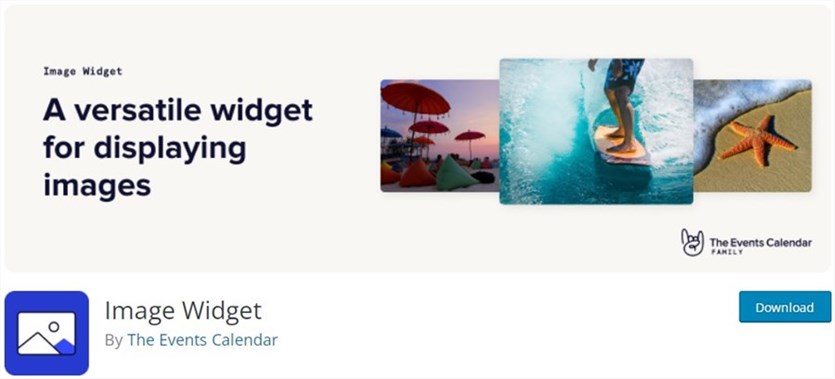 Image Widget is an easy-to-use WordPress plugin for adding image widgets to the website. Thus, you can resize and align images visible on all devices through some simple clicks. The plugin versatility implies fully optional fields. You have an option to write an image title and description.
There is Image Widget Plus in case you want to get extended features. They include multiple image support, and the opportunity to add a slideshow or lightbox.
Qi Addons – Addon for Elementor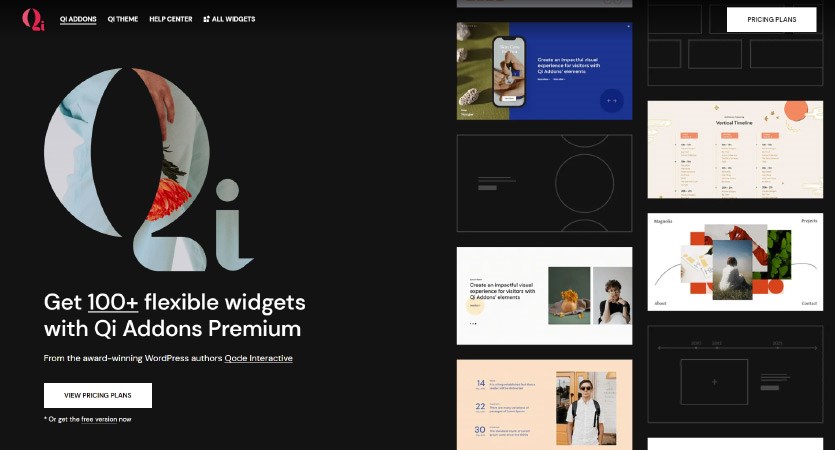 Qi Addons for Elementor is a plugin that offers exceptionally rich options for adding all kinds of images to your WordPress website. It includes both free and premium image widgets.
You can choose between an image gallery, image slider, masonry image gallery, Pinterest image gallery, dual image with content cards slider, image hotspots, image marquee, and more widgets.
This plugin includes an abundance of customization options so whichever widget you choose you can customize it to match your website's aesthetics perfectly.
Modula – Image Gallery Plugin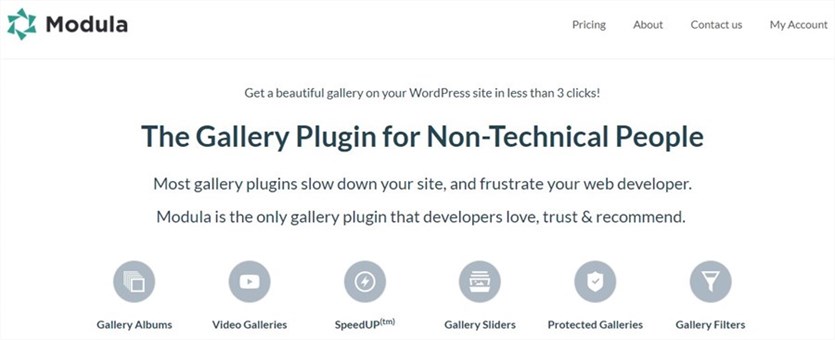 The list of the WordPress image plugins can be extended with Modula. It is considered to be a successful WordPress photo gallery product on the market. One of the paid packages moves forward your idea about the modern gallery on the website. It can also be gallery albums, video galleries, or gallery sliders.
With Modula, your website will benefit from high-quality images without slowing down. The developers took care of their display on all screen sizes. This plugin gives you a choice in the design area comprising layouts and their elements.
Smush – WordPress Image Optimization Plugin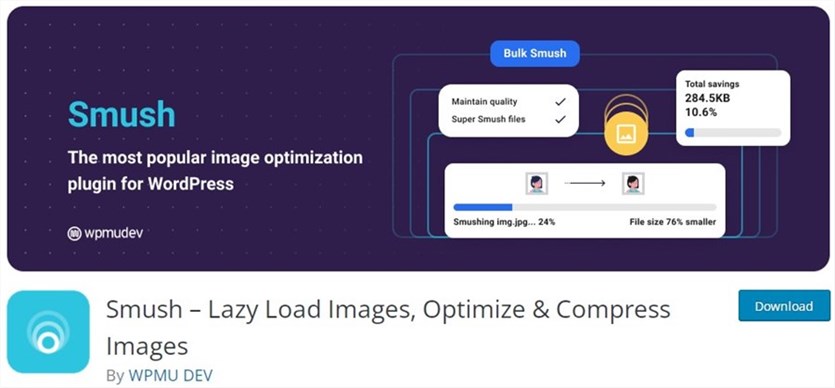 You can put to good use the features of another WordPress image plugin, Smush, at no cost. It is an advantageous plugin thanks to its broad image optimization options. You have multiple powers to lazy load, resize, smush, and compress images of any format to make them perfectly match your website. Significantly, all the actions are performed without loss in quality.
With image blocks from the Gutenberg editor integrated, all Smush stats are available. The given compatibility with WP themes and some plugins is highly appreciated among image plugins for WordPress. Conversion to WebP format is open only after upgrading to the pro version.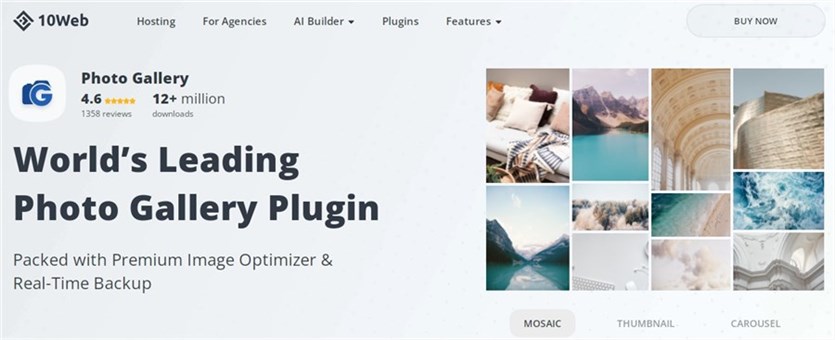 Are you building a WordPress photo gallery? Then the Photo Gallery plugin by 10Web will serve as a great user-friendly tool for this. The attention of the website visitors will be grabbed with beautiful images. There are several views to choose from, e.g. Slideshow, Thumbnails, Album, and more. The number of photos you can add to your customizable and responsive gallery is unlimited. Plus, they can be enhanced with videos or audio tracks.
The Premium version unlocks some additional features. It awards you extra gallery views, 15 slideshow effects, customizable ready themes, social sharing tools, etc. One more benefit you get is addons support.
Easy Watermark – Free WordPress Images Plugins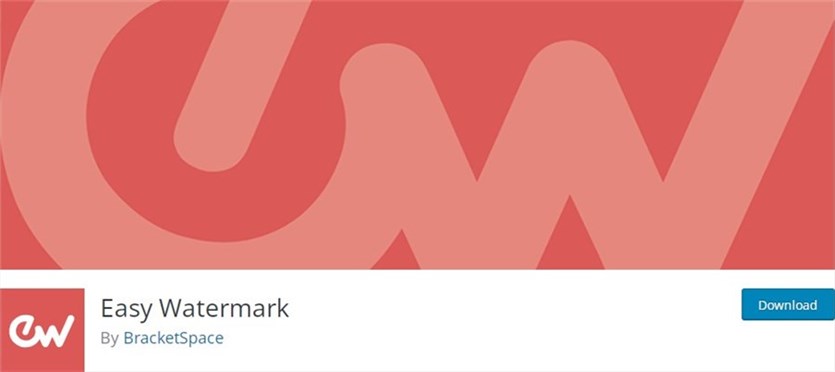 Some WordPress images plugins are meant for watermarking. This process implies manual or automatic adding watermarks to the images. And the Easy Watermark plugin takes the leading position among these plugins. Give a try at the WordPress tools you use for free.
You'll have a smooth experience with the features allowing you to add images in the JPG, PNG, or GIF formats, text, or both as a watermark. It can be placed in 9 different positions. The plugin empowers you with opacity and text style & color & size control. The creation of image backups and images restoration are also available.

NextGEN Gallery – Freemium WordPress Gallery Plugin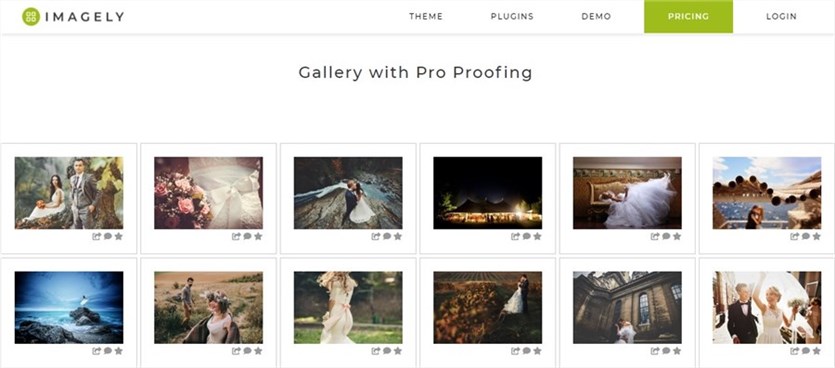 NextGen Gallery stands proudly among WordPress images plugins as a ready-to-go solution for a WordPress photo gallery. It is supported by the Gutenberg editor and intended for simple galleries and professional creatives. The features of the free package are opportunities to batch upload photos, import metadata, add/delete/rearrange/sort photos, edit thumbnails, group galleries into albums, and others that are managed from the back-end. The front-end powers lie in 3 customizable gallery styles and 2 intuitive album styles.
The pro extensions grant a wider range of photo gallery displays and lightboxes. Furthermore, you can develop e-commerce on your website and receive high-skilled support from specialists.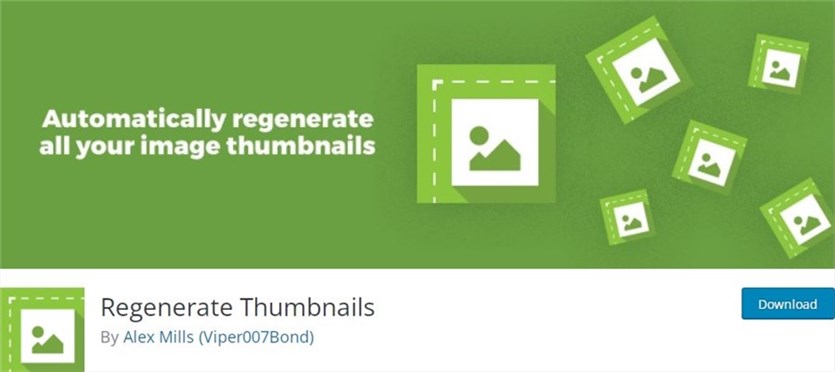 Regenerate Thumbnails is the free WordPress source within WordPress images plugins letting you regenerate all the thumbnail sizes for the previously uploaded images. You'll apply to its help to adjust the size of the past uploads to the new one. Else, it comes in handy if you've altered the dimensions of the current thumbnail size. The shift to another WordPress template may require the change of the featured image size.
It should be mentioned that the opportunity to delete unused thumbnails allows you to discharge server space.
MetaSlider – WordPress Image Slider Plugin

WordPress image slider is a great way to improve the way images are displayed on any website. And in such a case we emphasize MetaSlider as the top image slider plugin WordPress presents. In a few simple steps within a free or pro version, you get a slider built from the photos, images, etc. chosen by you. It is compatible with the Gutenberg block editor and its drag & drop feature. Any type of content that is put on the page will be visible from all devices.
Advanced features that are found in such image slider WordPress plugin as MetaSlider Pro include video, HTML, or layer slides, text editor, and a thumbnail navigation. Then, it offers you 11 professional custom themes.
Closing Remarks
Hence, we've shared the collection of WordPress images plugins and their core features. One of the main thoughts we want to deliver is that the website appearance and images quality do matter. The visitors continue exploring the content when the visual aspect is at a high level.
Firstly, you have to opt for the most suitable solution – whether it's a gallery, slider, or image optimization. The next step implies the choice of the best image plugin for your website and its installation. You should also consider that the list is compiled from free and premium suggestions. Dig into the main settings and start enjoying beautiful images on the website after some clicks!