Get a Stylish VR Image Gallery WordPress Plugin for Free!
VR technologies for WordPress are growing rapidly, so you might have noticed that VR-centric websites continue to appear in different niches – blogging, tourism and property rental agencies, photography, etc.
No matter they are doing different things, all of them want to focus on each photo more deeply, entertain viewers, increase user engagement and improve the presentation of products and services on their websites. WordPress itself is also becoming more flexible in terms of providing a virtual reality experience.
So! MotoPress folks decided to perform an experiment and play around with virtual reality technology, which eventually brought VR Gallery WordPress plugin into life. The plugin is free and is now available on wp.org in beta version, so you may give it a test drive and provide your priceless feedback!
There are still lots of things to be improved, but even at this stage, the plugin is able to transform a default image gallery into a distinctive, immersive VR image gallery with mostly no effort.
So, how does this plugin actually work?
Your standard WordPress image galleries will appear as VR-like content letting viewers draw the perspective around each image and easily choose the images for preview.
Basically, you'll need to customize the shortcode and add the needed images.
So, make sure that the plugin is activated and the images you want to display in VR Gallery are already uploaded into your Media Library. Then, go to a post or page and find the VR Gallery icon on the TinyMCE panel > click it to add the shortcode.
You'll definitely be pretty quick working with the shortcode generator – you should select images for your gallery, set up scene width and height, select sky color, and select the ground texture. So, you may rest assured that your VR gallery will fit the colors and feel of your brand website.
Here is what the shortcode generator looks like: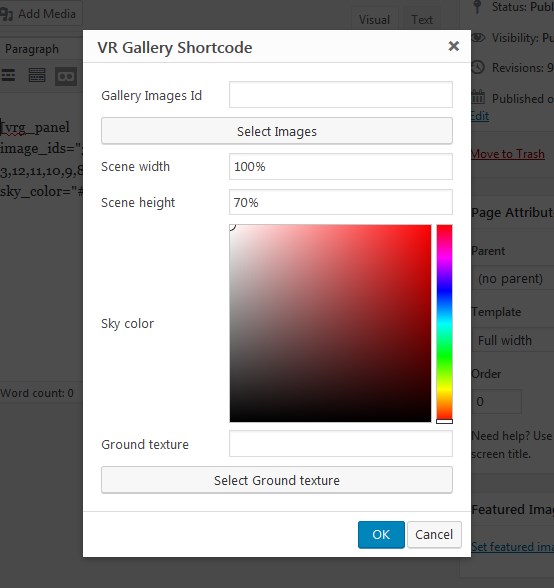 Once you are done with settings, preview your gallery to see whether this is what you were expecting to see. Or just continue playing with the settings.
In result, you should get a great VR-like gallery that will instantly impress the site visitors: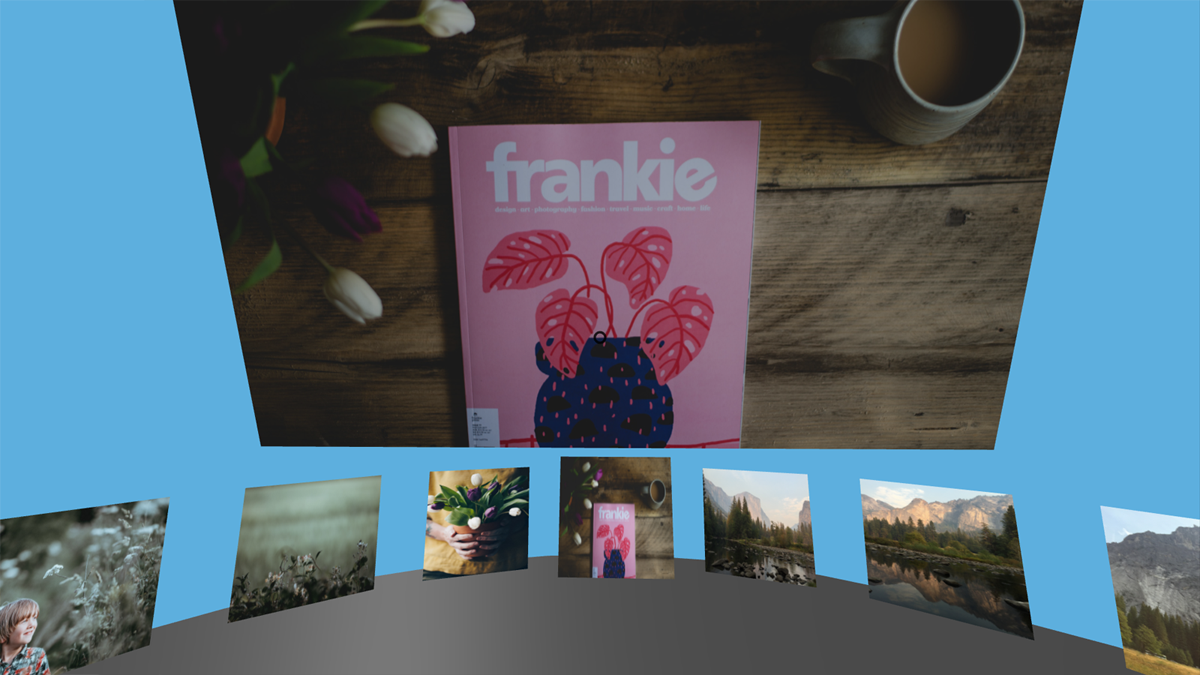 Please bear in mind that if you add really a lot of high-quality images, the plugin may perform a little bit slowly, but this is what the devs are working on.
The main benefit of the plugin is that it doesn't require any special gear for taking panorama images – the plugin will turn your flat images into a cool immersive gallery that the site visitors won't be able to ignore. That's a cool way to add some instant visual promotion to your WordPress website and make it look really different from other websites.
Ready to give it a try? It's free 🙂