WordPress Gutenberg Themes Built with Getwid
The moment Gutenberg was released divided all WordPress users into two camps – those who accepted it and those who rejected it after the first try. Nowadays, the borders between both these camps become vaguer as all even the most committed TinyMCE users start using Gutenberg templates for their projects. What has caused such a change?
The thing is that when Gutenberg was shown to the public for the first time, it had multiple bugs. However, there was a strong idea behind it which with every new update started to make the whole picture clear.
Today, Gutenberg has become a powerful tool for managing content. Not only does it feature dozens of useful settings for content and design but also provides plenty of free Gutenberg block plugins from third-party developers.
MotoPress team truly believes that Gutenberg editor has long and at the end successful path in WordPress that's why we have developed our own custom Gutenberg blocks called Getwid. This extension is a completely free wide-ranging library of 40+ unique blocks with feature-rich settings within each block. Getwid also has a pre-built template library with multiple professionally designed layouts which greatly saves your time while editing. Check our Getwid tutorials to find out more about each plugin settings.
In this post, we will present Gutenberg templates that have specific demos built with Getwid, and templates that support Getwid blocks plugin. Look over them and make sure that building a good-looking and functional website becomes a breeze with Getwid. Below you will find free Gutenberg block themes that can be easily downloaded from wp.org.
Blocksy Gutenberg theme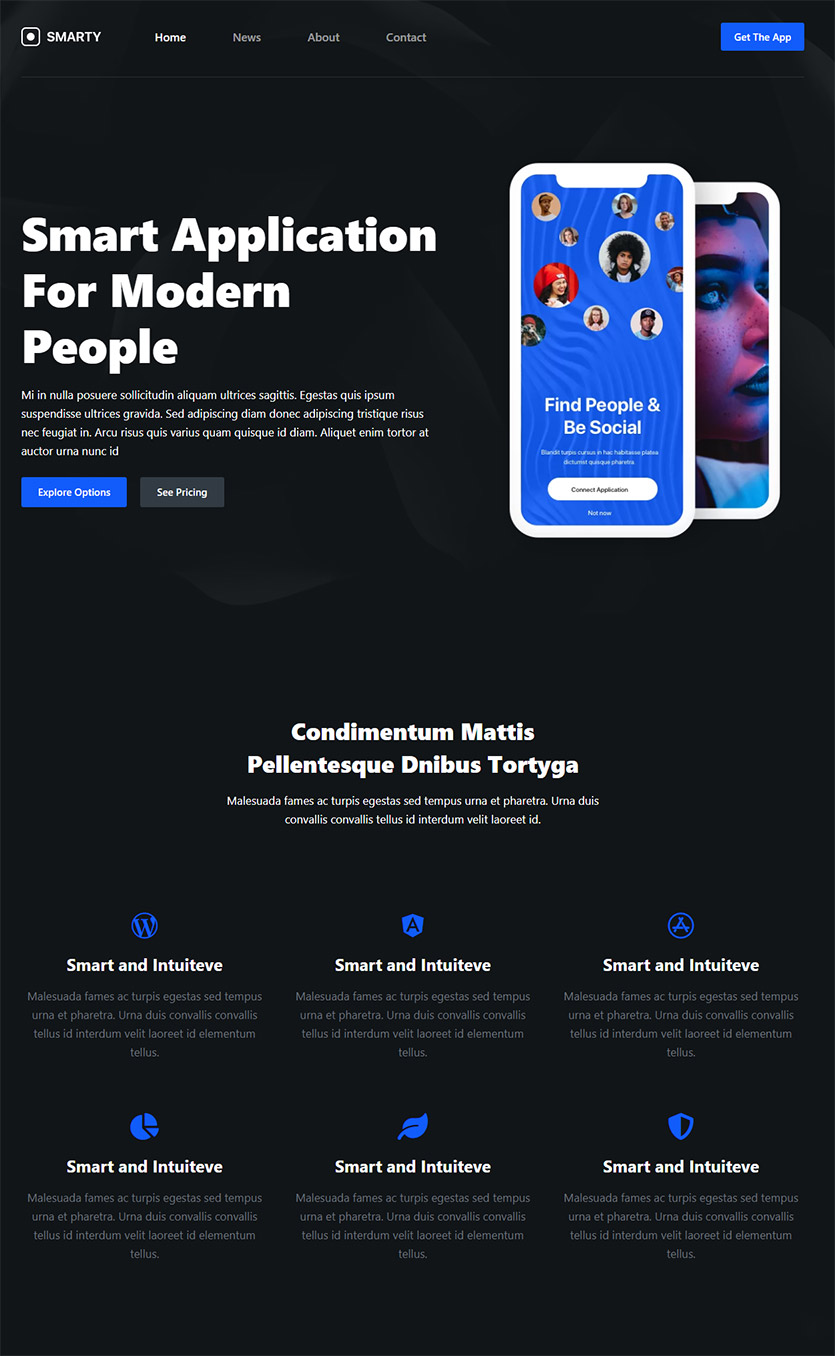 Blocksy template is a free and beautiful WordPress theme that is built with Gutenberg. Having over 4000+ of active installations and more than 180 five-star-reviews, Blocksy WordPress Blocks theme is confidently conquering WP users love and support.

All its demos are very fast and fully responsive. If you are looking for an online store shop, there is a WooCommerce-ready demo for you as well. At your disposal to customize everything on a website: multiple header settings, customizable colors, enhanced typography etc. Blocksy also has one-click importer, lazy loading, sticky sidebars and lots more that you can check on their demo page.
Total Universal WordPress theme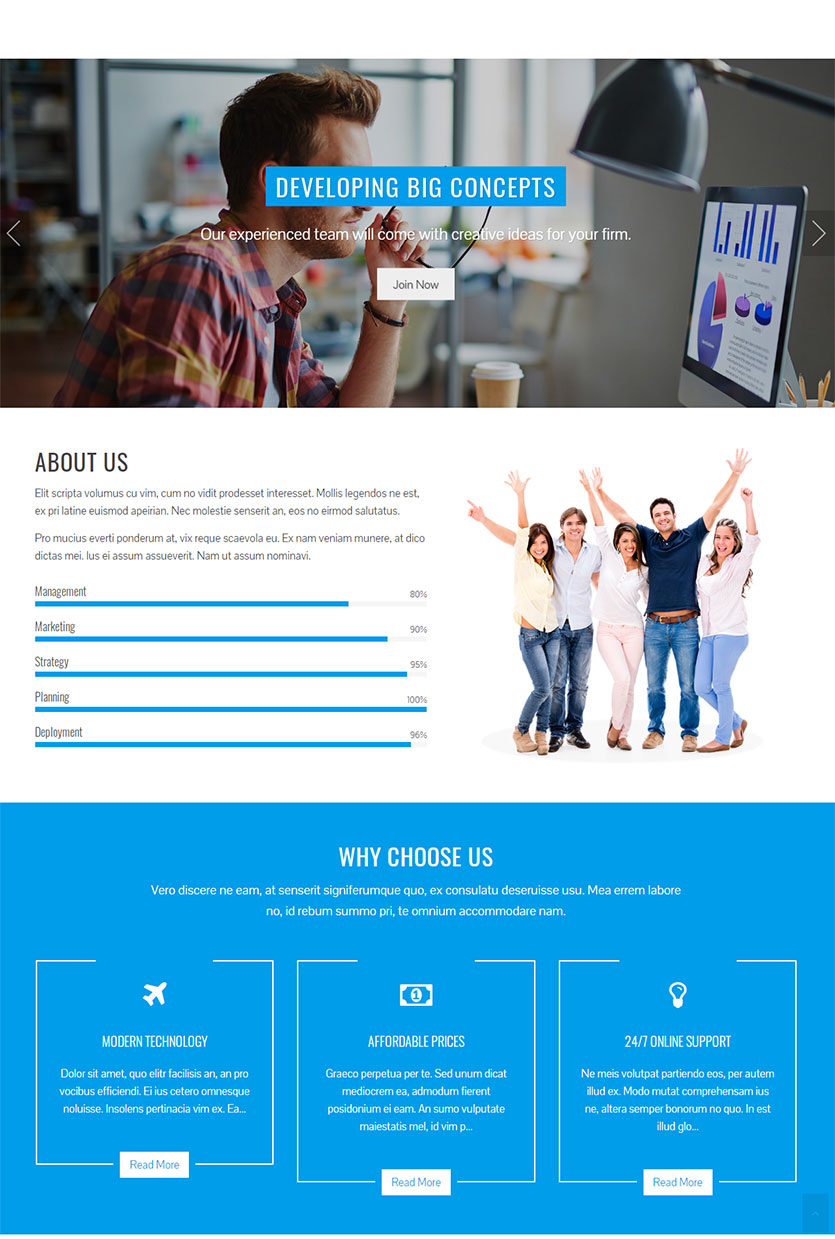 Total is a universal WordPress theme that is a perfect choice for any kind of website from a personal blog to a company website. This landing template has ten beautifully designed homepage sections and a sticky menu which can be disabled if needed. Getwid plugin is supported by the theme providers as well, so you can use it to add more custom elements.
This WordPress template offers unlimited color options, an animated text slider, varied layout features, and WooCommerce compatibility. This theme is a great starting point for leading eCommerce activity and running your first-ever business website. The template gives quite enough decent features for free and therefore has gained thousands of users.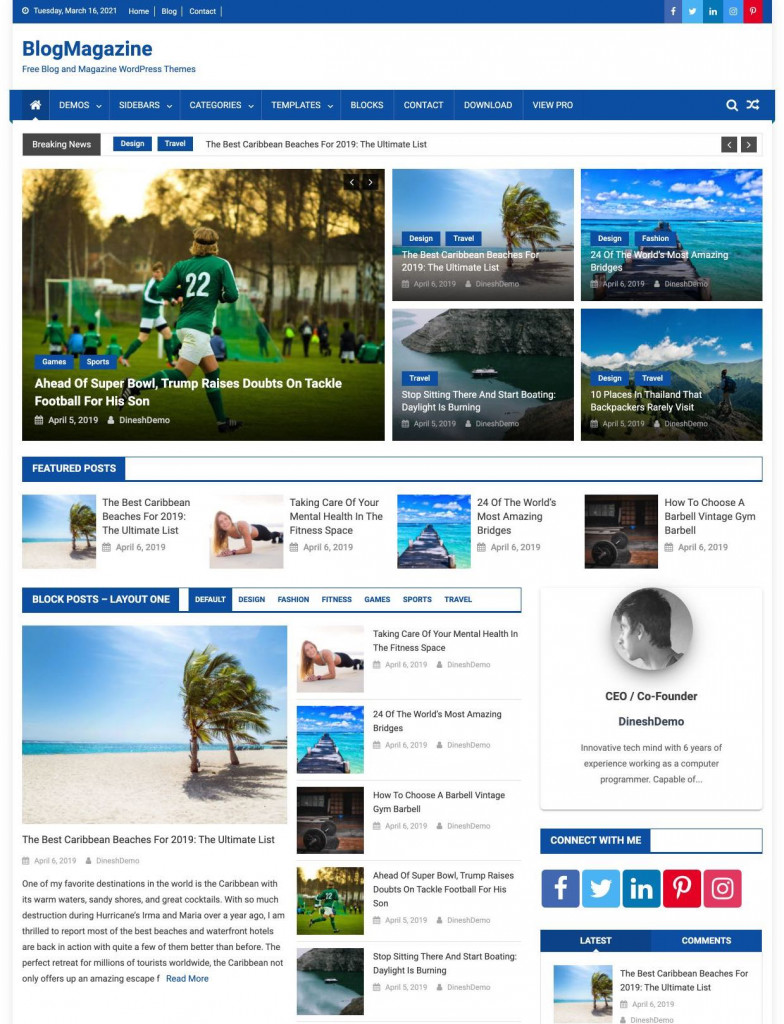 BlogMagazine is a Gutenberg-optimized theme with simple but neat styling. As stated by the name, it works perfectly for blogs, news resources or and online magazines. Fully-responsive, SEO-optimized, and compatible with all WP plugins – BlogMagazine has everything to ensure pleasant customization in the Gutenberg editor.
PressBook Multipurpose WordPress Theme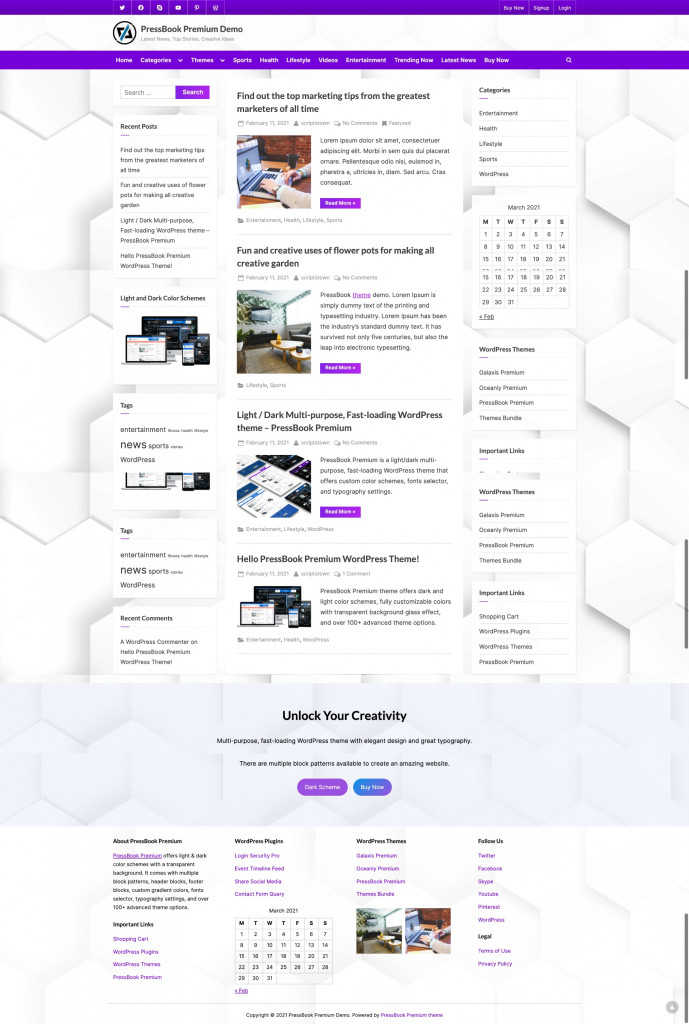 PressBook is another Gutenberg theme suitable for blogs as well as educational websites or marketing resources. The free version of the theme can boast of a cool gradient color scheme,  multiple page templates with page-level layout settings, 3 menu locations, and many custom options.
SuevaFree WordPress Blog Theme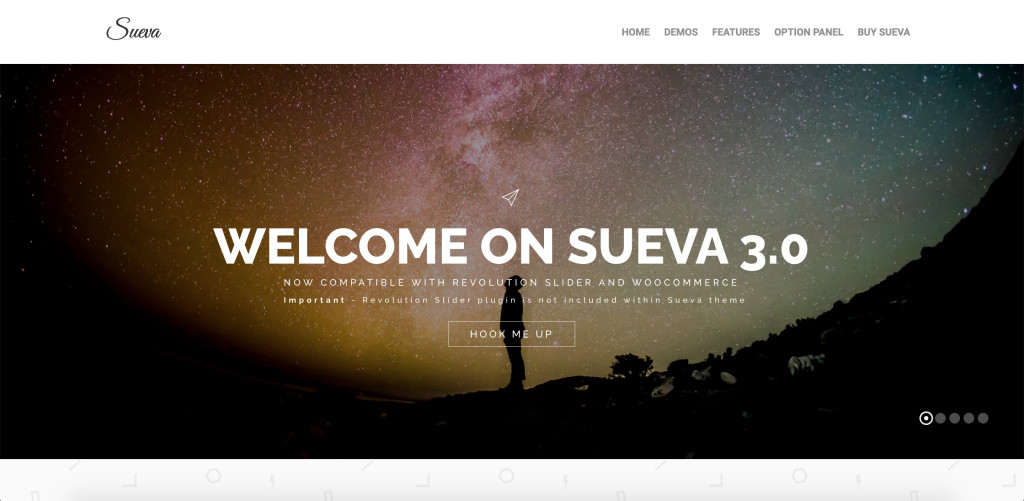 SuevaFree features a super stylish homepage slider and minimal design. The theme is a great fit for online portfolios and blogs of all kinds. It comes with extra child themes, a one-page section, and 8 various header layouts. Also, you will take advantage of the WordPress Customizer, WooCommerce-ready functionality, and integration with such plugins as Contact Form 7.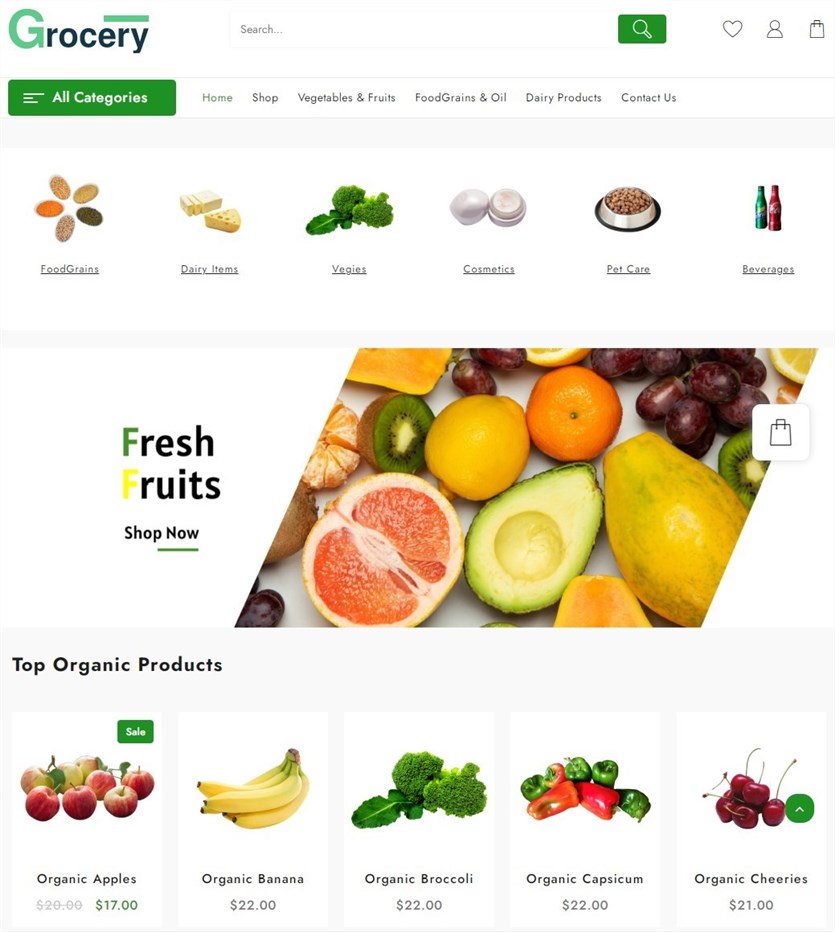 Th Shop Mania is a WordPress theme that works perfectly for e-commerce websites. It comes packed with demos for different stores. You can sell your products with WooCommerce. The theme is compatible with popular page builders. Developers used Getwid blocks while creating Gutenberg templates – Fashion Shop and Grocery Shop.
BigWigs WordPress Multipurpose Theme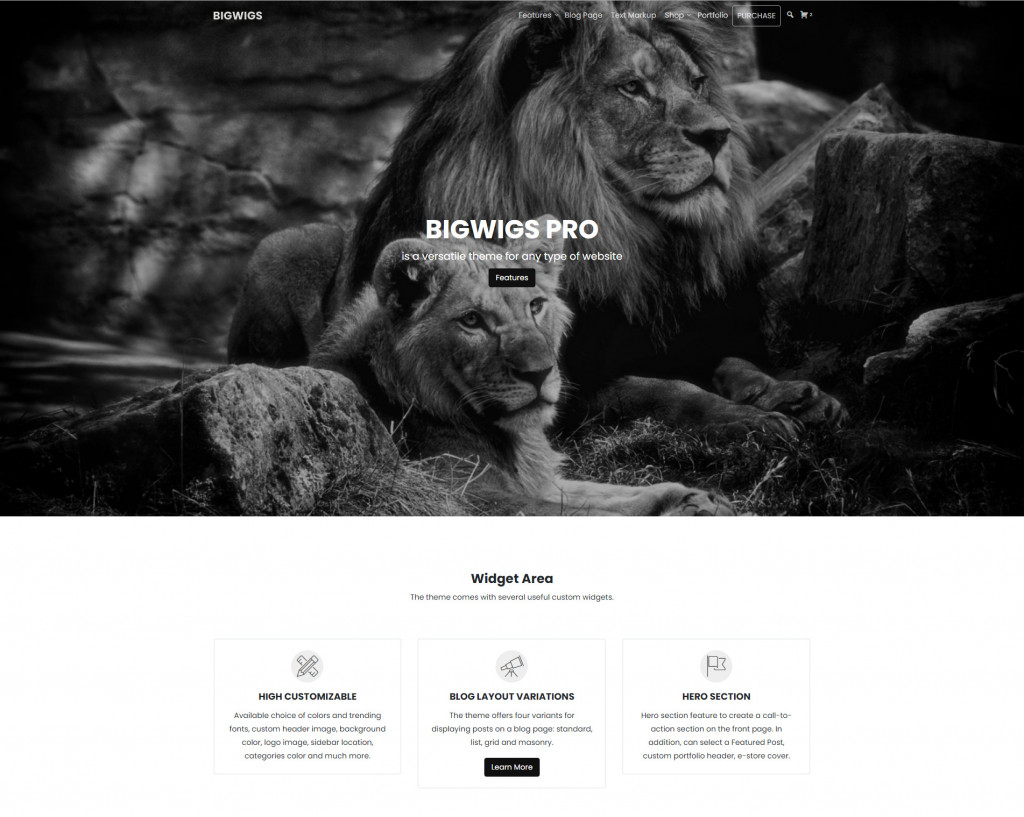 BigWigs is a multi-niche WordPress theme initially fulfilled with a minimal design and a black-and-white color palette (but can be changed to any color to your liking). BigWigs makes a perfect match for small business websites of any niche or online portfolios of individual solopreneurs. The theme is content-focused, fully-responsive, and also, it features bloat-free functionality for better conversion rates.
The feature that makes BigWigs stand out from other themes on the list is its compatibility with both Gutenberg editor and Elementor page builder. Alongside Getwid, this Bootstrap-based theme supports such plugins as WooCommerce and Portfolio Post Type.
Overall, the BigWigs developers did a great job ensuring a highly-positive user experience. Along with the detailed documentation, users will find information on standard features, requirements, and a FAQ section with clear answers to the most common questions from WP users.
Estera Multipurpose Wordress theme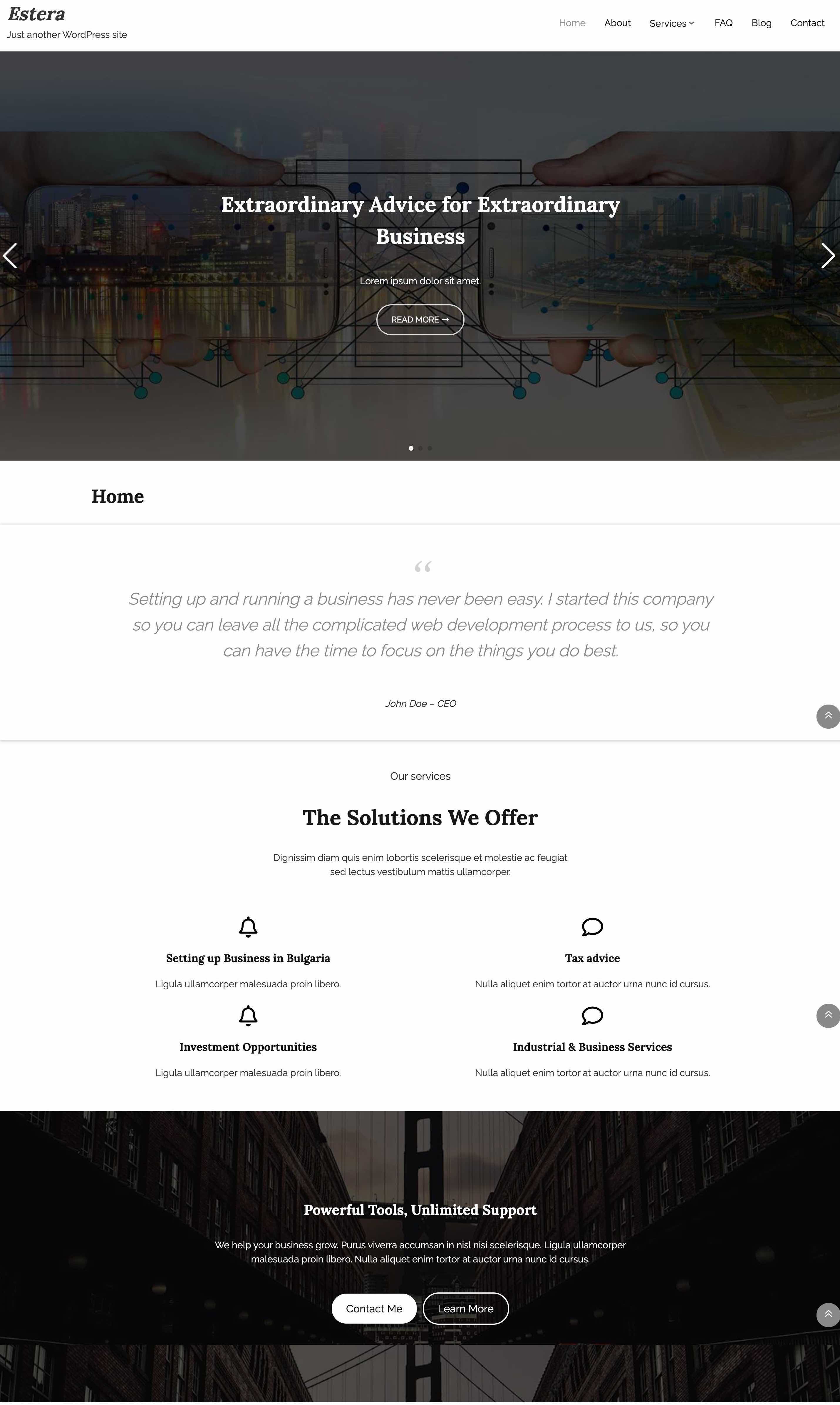 There is nothing more stylish than a minimalistic WordPress theme in a black-and-white color scheme able to be transformed into any kind of a website you need. Estera is one of the Gutenberg templates you should pay attention to when searching for a lightweight SEO-friendly WP solution.
The theme comes with a Gutenberg demo built using the Getwid blocks plugin.
The best thing about Estera is the impressive slider. You can use this block for all purposes: from showing beautiful product images for the eCommerce store to displaying eye-catching media files for your portfolio website. Choose between the right or left sidebar, or create a stunning full-width layout – just like in a demo.
One of the features is the ability to switch to dark or light mode with just one button press. The developer offers customizable fonts and the ability to add or remove article metadata. Finally, Estera is perfectly compatible with all popular third-party plugins in order for you to add even more features to the current ones!
Aari Wordress Gutenberg theme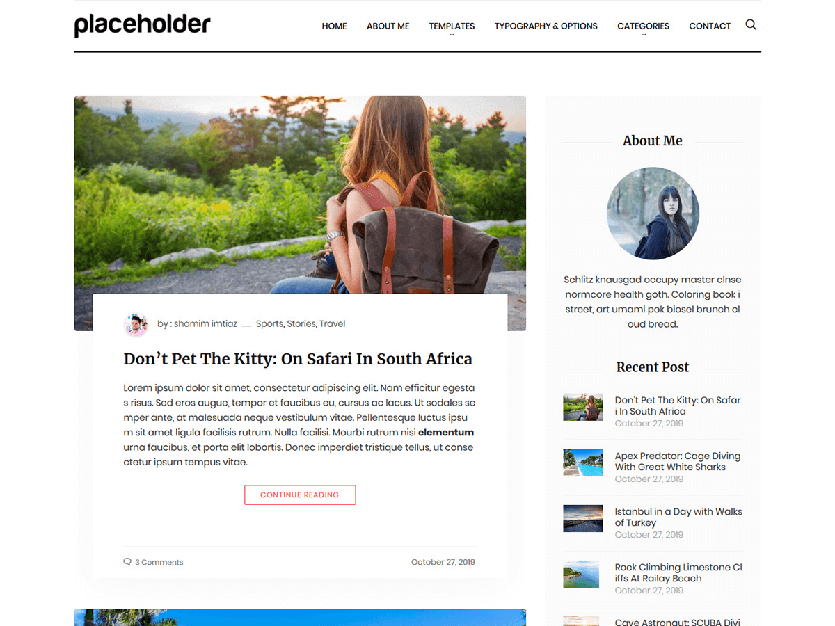 Aari is a clean and neat theme for all devoted bloggers. Minimalistic and uncluttered design make template layouts attractive and smart navigation through the website contributes to better user experience.
The theme has a well-thought sidebar widget area whether you are an experienced or beginner blogger it is easy to present your personal information as an influencer or opinion-maker and display your recent posts. The amount of settings that Aari template offers for post-editing is very impressive: you may change custom colors, image sizes, add post carousel, image lightbox, and more.
Potter WordPress theme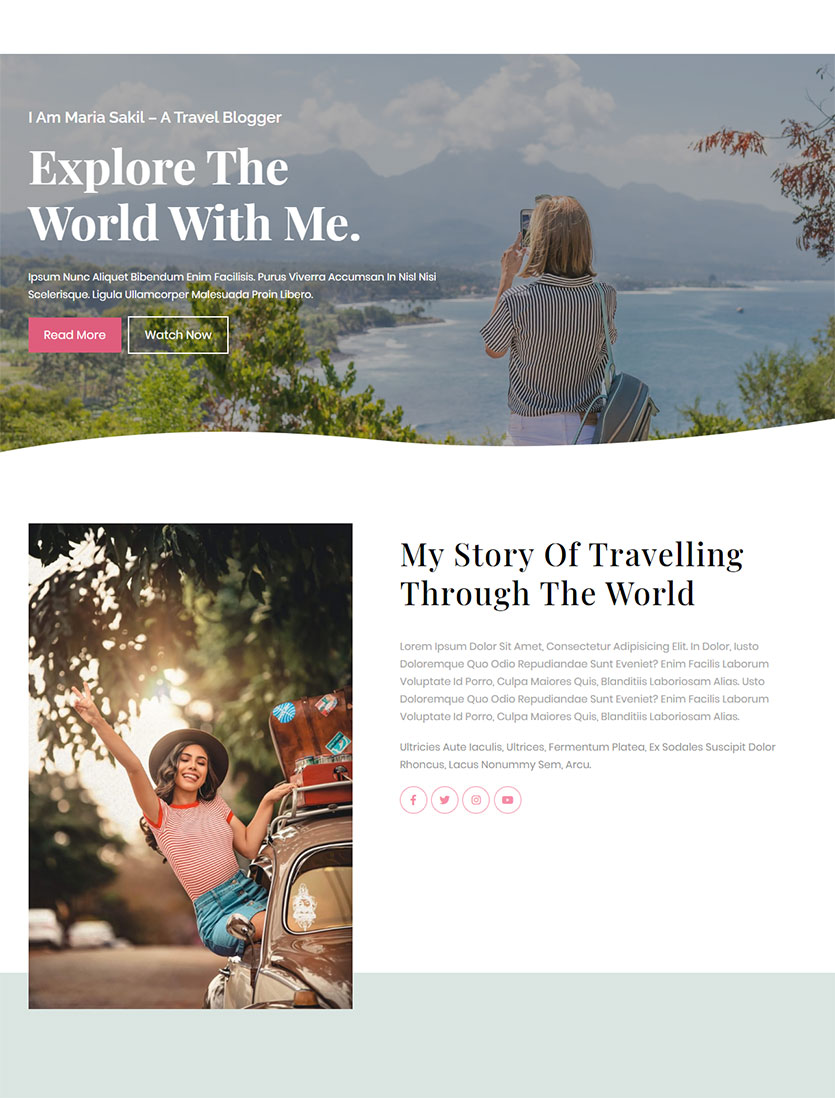 If you're looking for a universal theme that can be used both for a blog and eCommerce website, pay your attention to the Potter Gutenberg blocks template. This theme is easy in customization and is newbies-friendly. As any other template built on Gutenberg, Potter performs very well and doesn't slow down the website loading speed.
Editing options of a Gutenberg optimized theme are also pretty decent – they offer you to play with footer layouts, blog post variations, and diverse heading designs. By taking advantage of Getwid blocks, you simplify and improve your website editing experience.
Potter WordPress theme has two demos built with Getwid Gutenberg blocks – for a Travel Blog with extremely clean and elegant design and another for a Creative Designer with fancy sidebar menu to present any artist in an extraordinary and lovely way.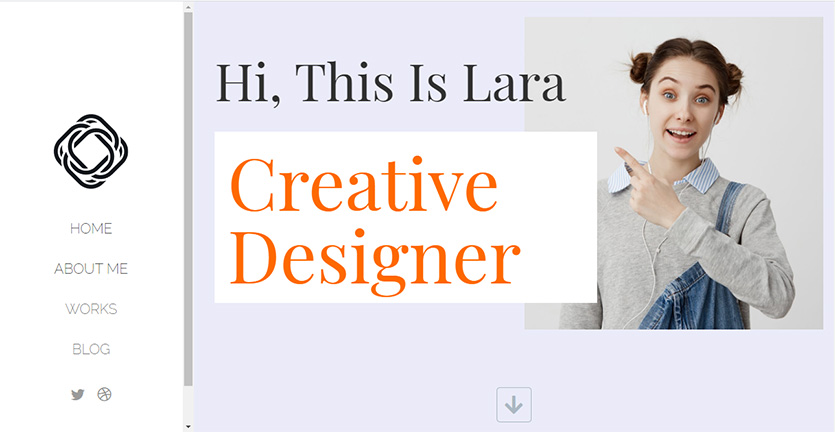 Oceanly Multipurpose WordPress Theme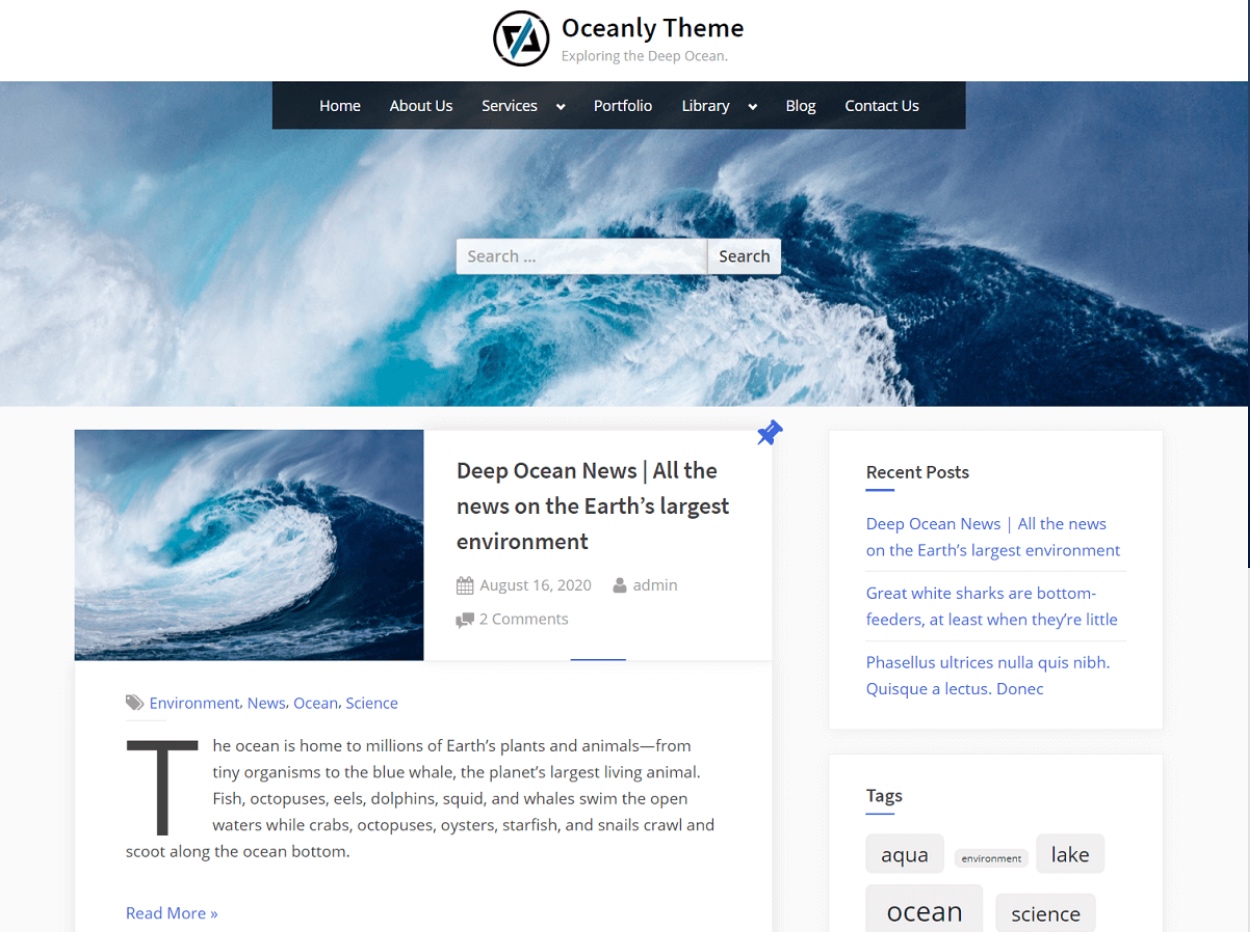 Oceanly is a perfect match for users searching for a solid universal theme with strict geometric lines and minimalist design. Apart from that, Oceanly is incredibly seamless in navigation due to the custom header image section, and the main sidebar widget area. On top of that, there come a stunning parallax effect and multiple menu options to everyone's preference.
The availability of breadcrumbs navigation in the header adds up an additional way how users may navigate the theme. You can use the full-width header block area for any type of content – from media sliders to banners, etc. Overall, you may also experiment with more blocks thanks to the Getwid plugin integration.
Web Log WordPress theme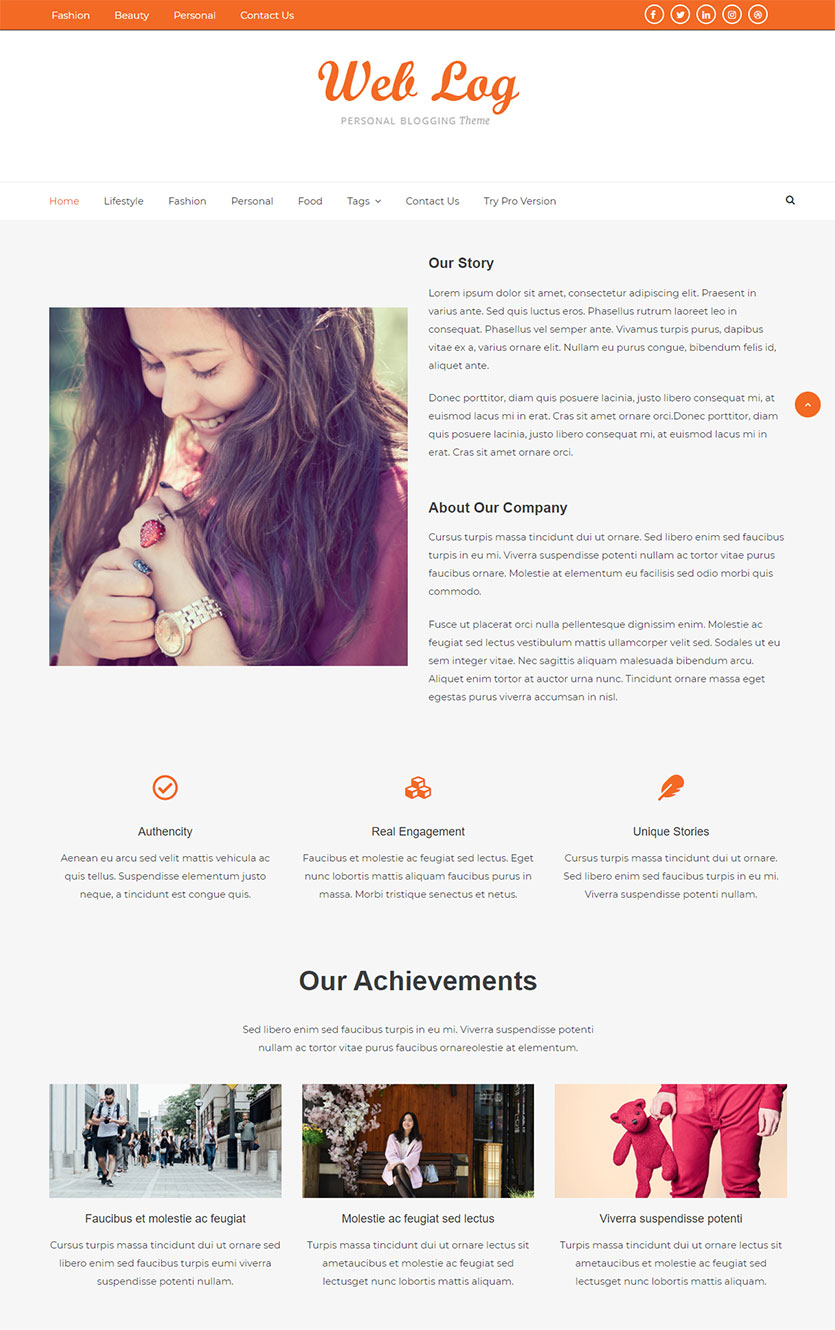 Web Log is a clean and simple WordPress template for bloggers who are looking for an easy but feature-sufficient way to present themselves. Minimal design and classic styles make the theme a universal canvas for your absorbing articles and provide a full toolset to add uniqueness to it.
The theme comes with the Gutenberg demo that is built using Getwid blocks plugin. This is just another blogging template with nice sidebar widgets, a bunch of fancy Getwid blocks like Content timeline, Banners, Counters, and more. Web Log will be a great starter for all new to WordPress who begins with Gutenberg.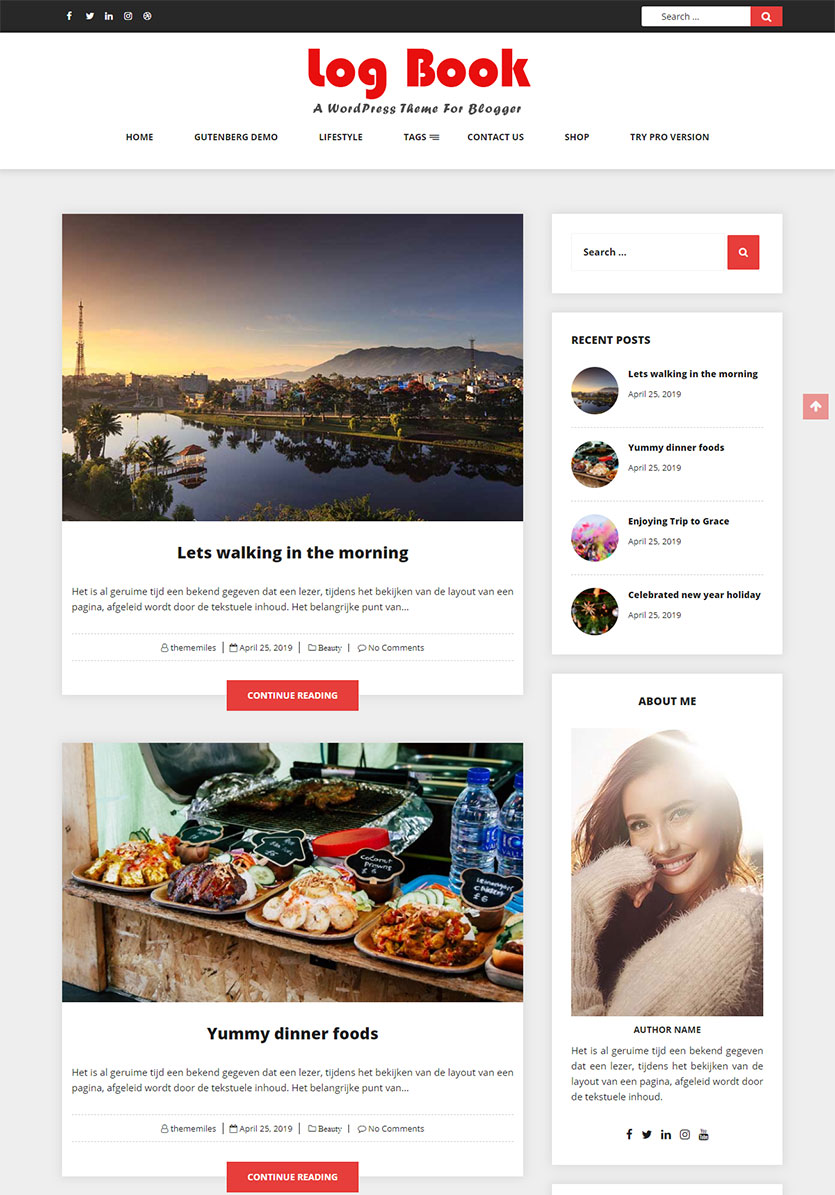 Log Book is an SEO-friendly WordPress theme perfectly suitable for writers to start their first blog. The theme comes with classic styles so the main attention is focused on the content.
The template is easy-to-install and to work with. It doesn't require high coding skills from you and is absolutely newbie-friendly. In case you want to monetize your website, the Log Book is WooCommerce compatible so you will easily manage it. The theme is super lightweight both on Gutenberg and page builders.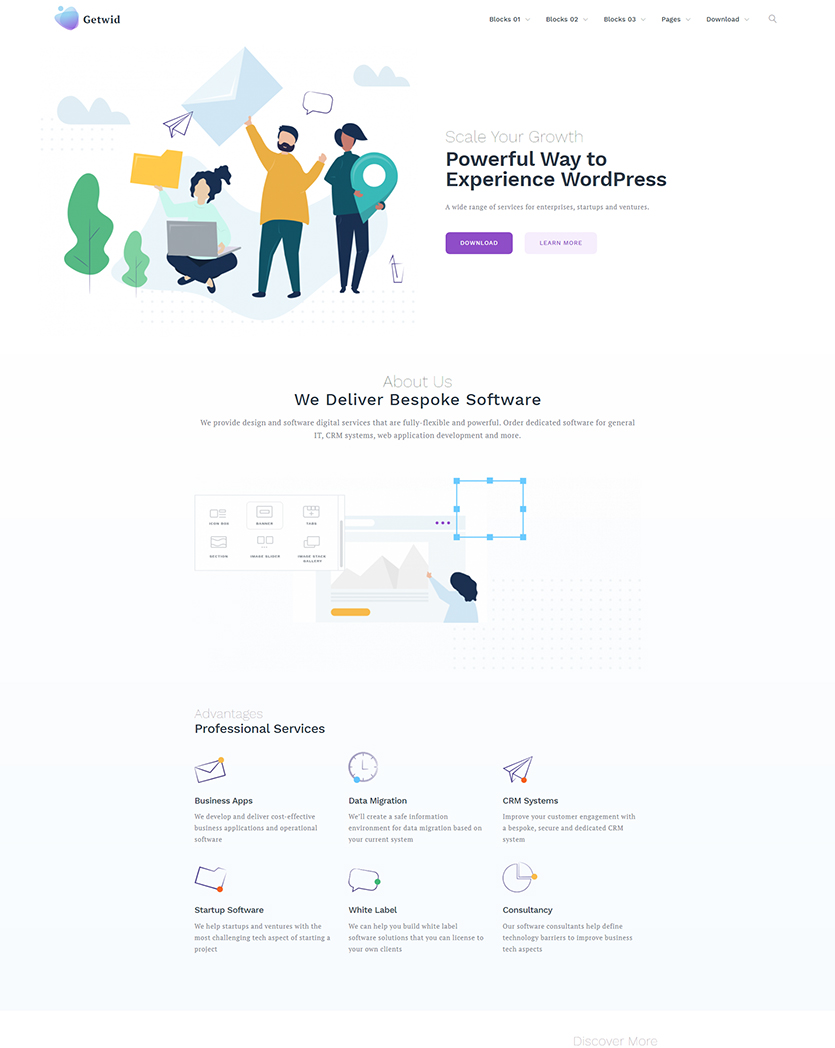 Getwid Base is a Getwid blocks native theme that acts as a starter for building pretty much any kind of website on Gutenberg. The theme design is very clean and dedicated. This Gutenberg blocks theme suits perfectly for bloggers and small company business and it doesn't take much effort to customize it according to your wish.
Getwid blocks, being one of the most powerful tools to find nowadays, offer wide functionality that is normally offered as paid by many providers. If you are looking for a smooth editing experience, rich styling options and easy-to-understand settings – Getwid is definitely the go-to tool in your WordPress journey.

Conclusion
Having a Gutenberg-ready theme for your future project is a must because Gutenberg stands for the latest technologies and the majority of developers are looking in this direction. All themes presented in this article come with Getwid – a multifunctional plugin with an abundance of useful features that can contribute to your website promotion. Getwid offers a streamlined editing experience, unique blocks like Section, Sliders, Custom Post Type, etc., and excellent support & documentation.
To keep up with the latest news and updates, follow our social media channels where we constantly notify you about the recent updates, interesting hacks, new Gutenberg templates and fresh news!

Are all these themes created by MotoPress?
No, all WordPress developers are free to choose Getwid as a customization booster for the block editor, so in this roundup, there are many themes created by different agencies. Getwid Base is the only theme by Getwid creators.
Which theme comes with pre-designed blocks?
Almost all themes in this collection ship with pre-styled Getwid blocks. For example, many individual blocks and entire pages are built with Getwid in Blocksy, Potter and Getwid Base.
Which Getwid theme is the best?
Depends on your needs, but there are some themes that are definitely more popular with users: the Blocksy theme is installed on 20K+ websites, Total is loved by 60K, Getwid Base is installed on 2K+ websites. All these themes are free to use.