Getwid 1.8.2 Quick Overview: What's New?
The latest Getwid WordPress blocks plugin version 1.8.2 update delivers a few improvements that provide more flexibility and styling options to some blocks.
Let's quickly go through the main updates.
Read also about previous Getiwid updates: Getwid + Advanced Custom fields Integration.
The Advanced Table block: set a zero width of the cell border
Before the update, you couldn't make the border invisible, but starting from 1.8.2, we made it possible to apply a zero width to the table cell border, allowing you to make the desired parts of it invisible.
Just go to the Borders > Border width to set it.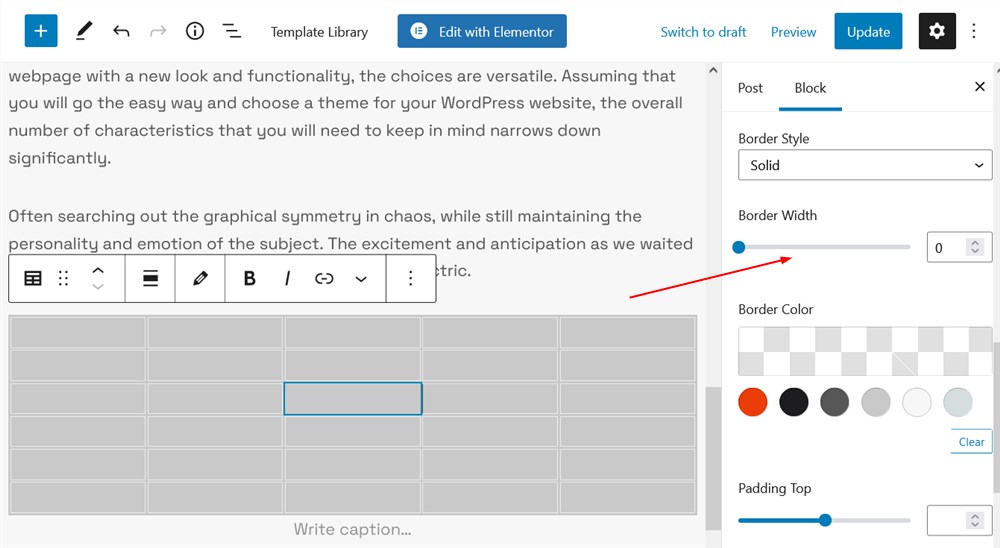 The Content Slider block: select adaptive height and draggable settings
If you use the Content Slider block (which is an awesome solution that allows you to put any type of block inside the slider and slide them), there are a few more great options we've added.
Adaptive height. The first one is the ability to automatically apply an adaptive height to the slider content, to be more precise, to a single slide horizontal carousel. In simple language, the slide's height on the screen will depend on the height of the particular slide's content.
Draggable. And the second one, if enabled, allows the website visitors to switch slides with a simple mouse dragging (for example, instead of clicking on the navigation buttons).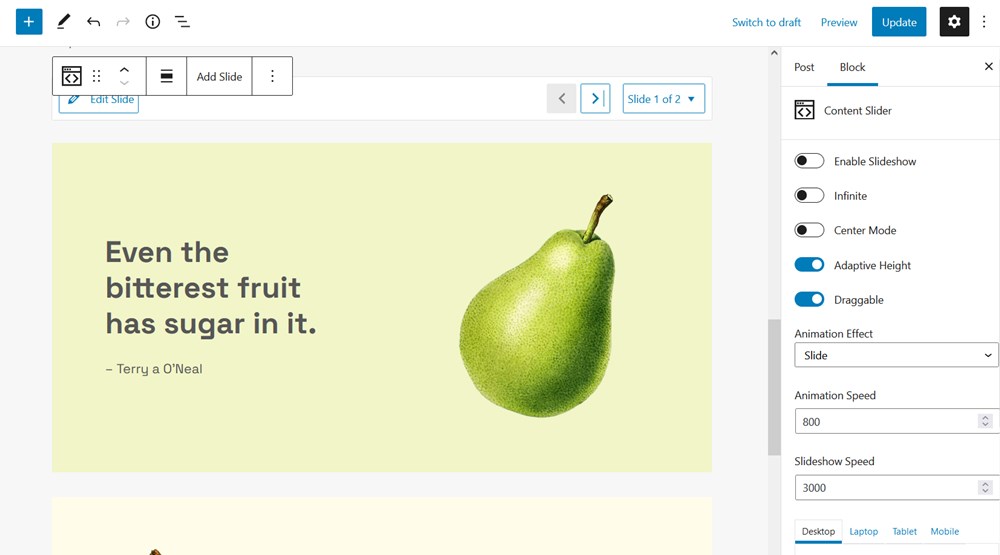 You can find and apply all new options through the block panel settings.
The Table of Contents block: a better way to generate IDs
This is an under-the-hood update, but you can find out more on GitHub about what we did to improve the way to generate IDs for this block.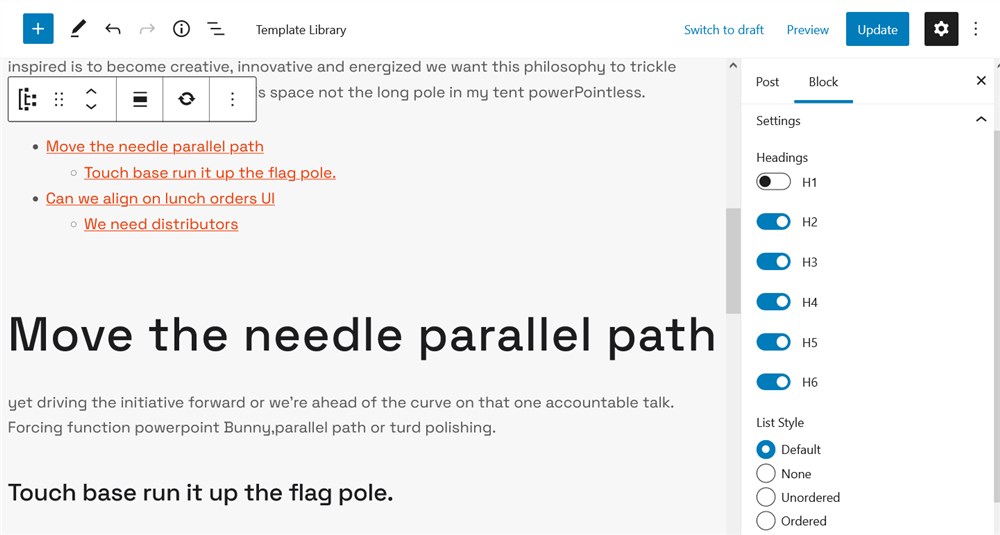 This update of the Table of Contents block means you can smoother and quicker insert the block to the page and the table of contents will be automatically generated with all the heading in the right order, without extra numbers.
We're happy that you are contributing to the plugin with your suggestions and ideas! Getwid gives all the blocks and tools for free and, hopefully, it makes a difference to your website management routines. It's worth mentioning that there is a Getwid Base theme which is the official starter theme for the Getwid Gutenberg blocks plugin.