Getwid Blocks: Pricing Table Gutenberg Block
The Getwid Price Box is the WordPress pricing table Gutenberg block. It allows for creating responsive comparison and price tables that will blend nicely into your WordPress theme.
The table comes with several containers, so you can edit each of them independently.
See also: the Pricing table Elementor widget
Purpose of the Pricing Table Gutenberg Block
This flexible block is most commonly used for the following purposes:
Pricing plan tables
Comparison tables
Data visualization in posts and pages.
Features of the Price Box Gutenberg Block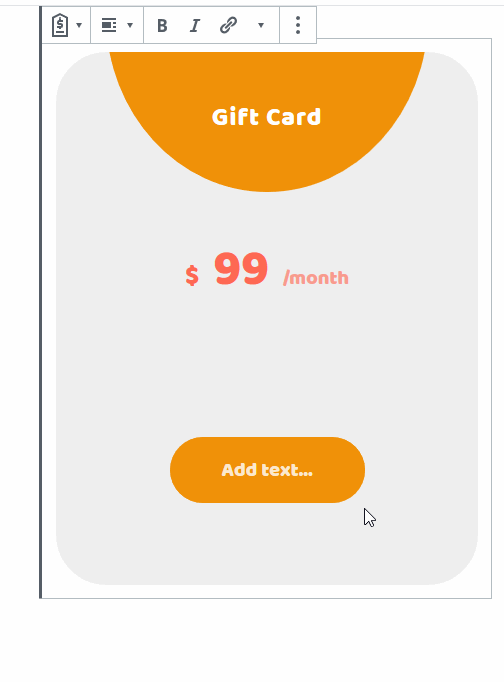 Choose the heading size, text and background colors.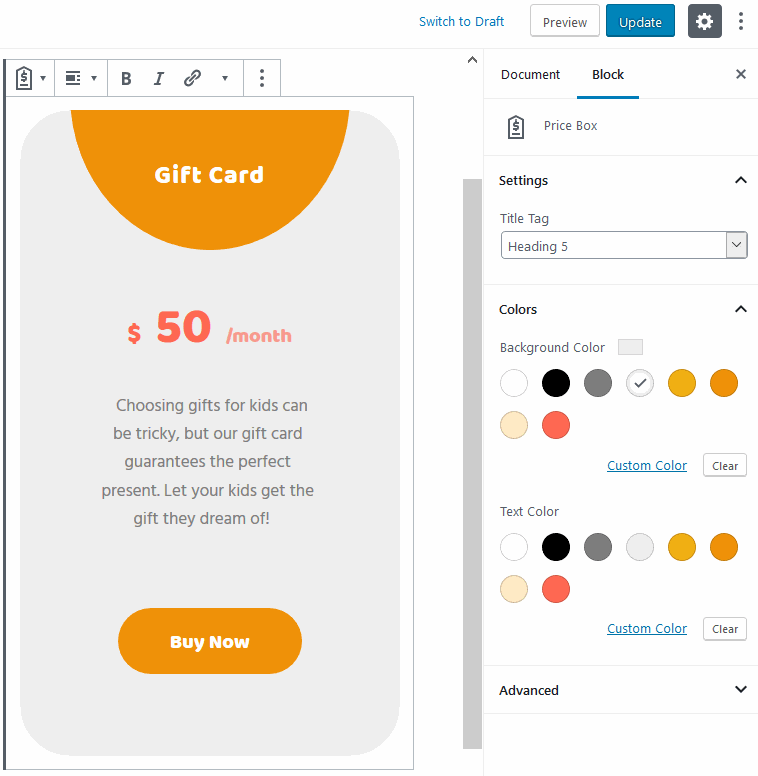 Customize the style of pricing buttons.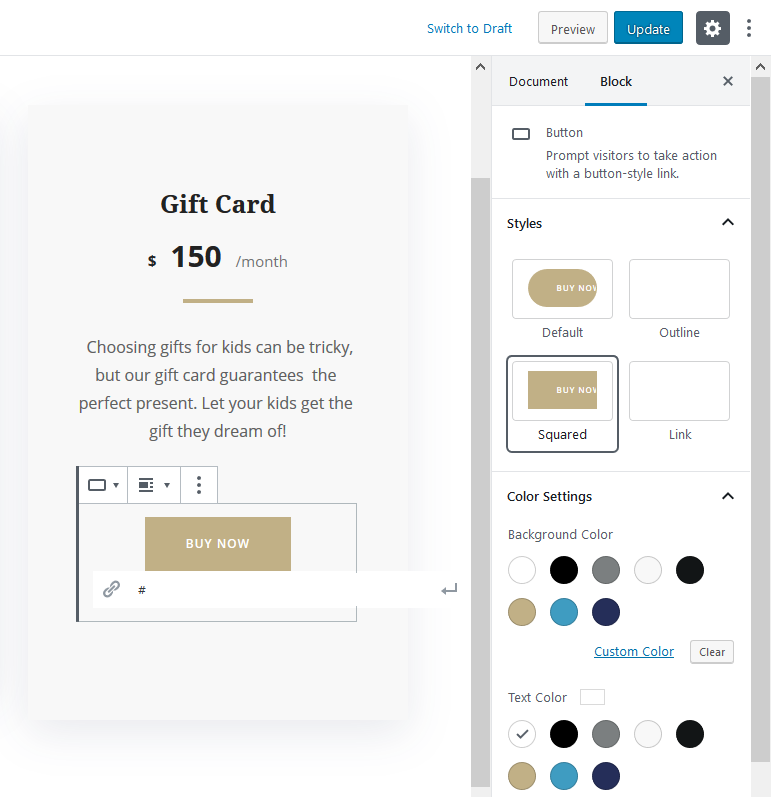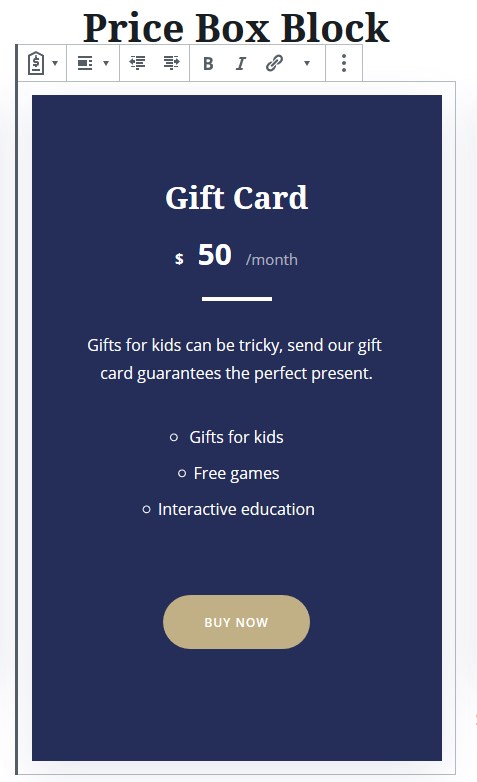 Pricing Table Gutenberg Block Design Tips
Stick to the theme brand colors for the table.
Set a different background color for the plan you want to highlight.

WordPress themes used for presentation:
Luviana Gutenberg theme for hotels
Petotel Gutenberg theme for a pet boarding website
Getwid Base Starter Theme Free Download
The Price Box block will inherit styles from your theme so you won't need to work-around it too much to maintain a suitable design for it. However, if you want to have the same experience with all website blocks, download the free starter theme for Getwid and use it without limits.
Here are all the links for your reference:
Check out Getwid Demo
Download Getwid Gutenberg Blocks Free
Install Getwid Base Starter Theme for Gutenberg