Getwid Blocks: Content Timeline Gutenberg Block
Building a professional event timeline in WordPress has never been an easy task without dedicated plugins. However, Gutenberg WordPress Block Editor accompanied with the Content Timeline Gutenberg block by Getwid makes it a doable and even fun task.
This block allows you to feature any custom content using text, images, and other types of content in a catchy vertical timeline format. Whatever your purpose is, this block won't only help you impress the website visitors with an attractive and readable piece of information but will also help you build a stronger social proof as well as showcase your expertise.
See also: Event timeline widget for Elementor.
Since you can build a timeline in real-time, it's really easy to come up with a consistent structure and styling.
Video guide
Purpose of the Content Timeline Gutenberg Block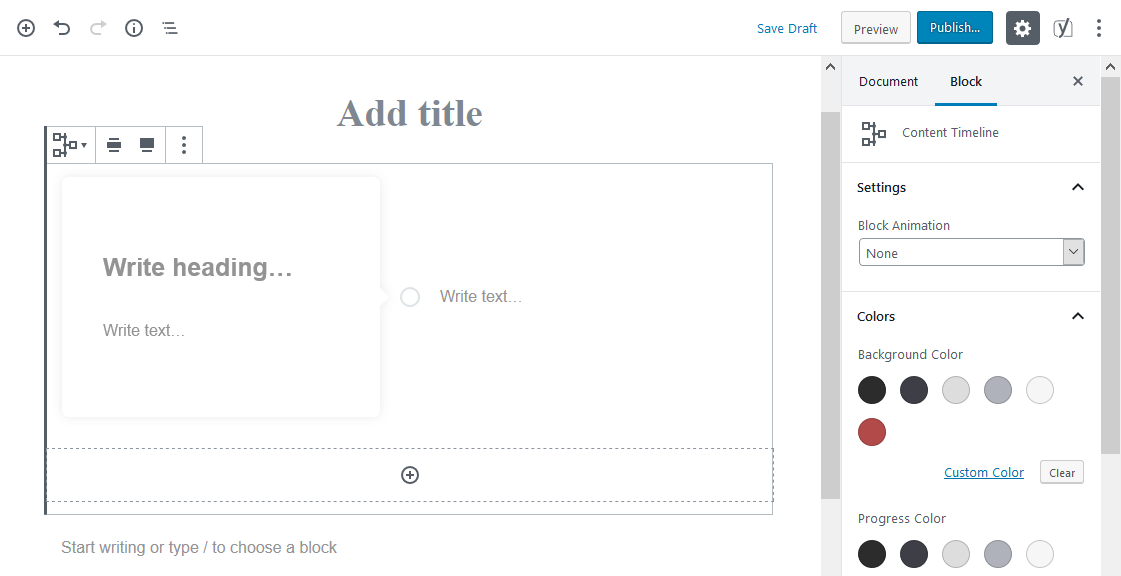 Using this block, you can create a visual presentation for any events in chronological order, for example:
Show your project development journey, no matter whether you are a travel blogger or teacher.
The stages of life.
Company history.
Resume.
Features of the Content Timeline Gutenberg Block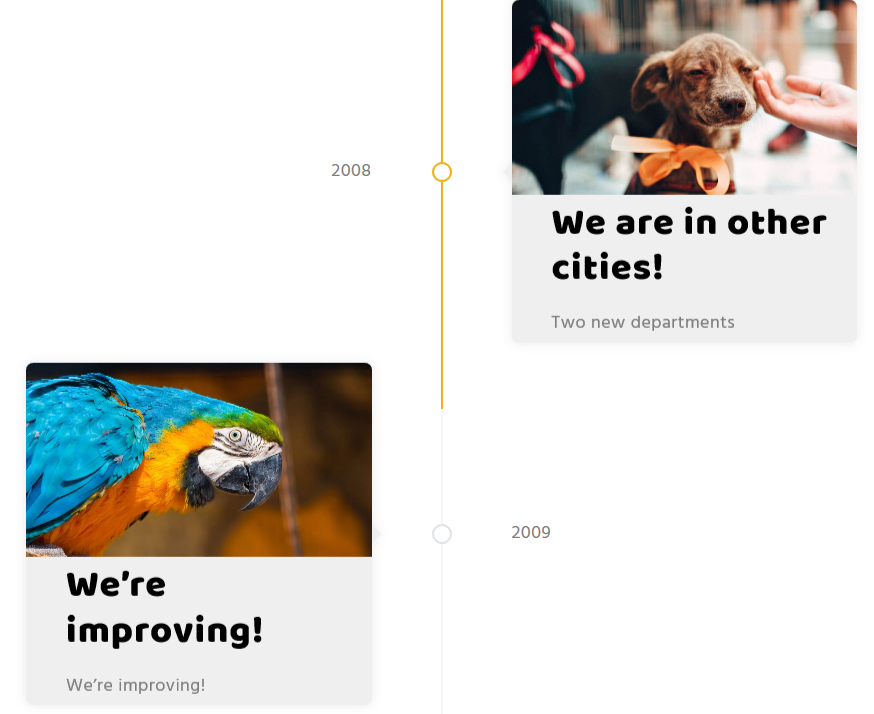 At its core, the block is a bare layout that comprises several child default elements, such as an image, heading, and paragraph blocks. You can customize them individually, change order or delete them. You can also add other blocks inside the container to create a custom look.
Here are some more settings:
Add as many parent timeline blocks as needed by adding a "Timeline block".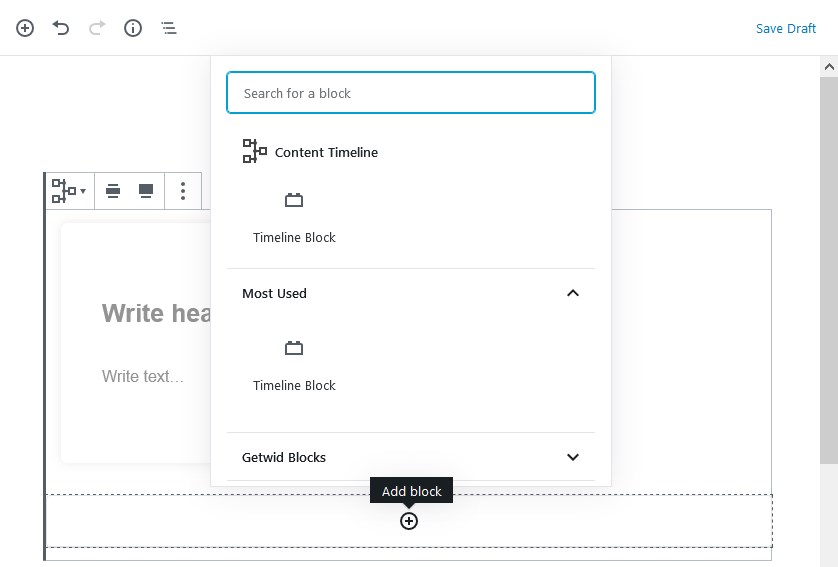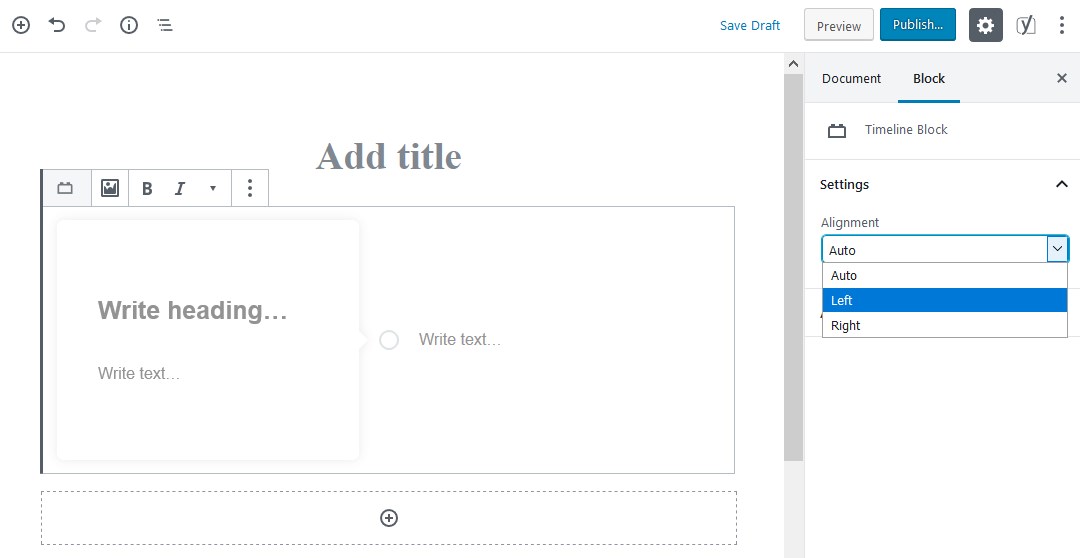 Add any custom blocks inside the parent timeline blocks.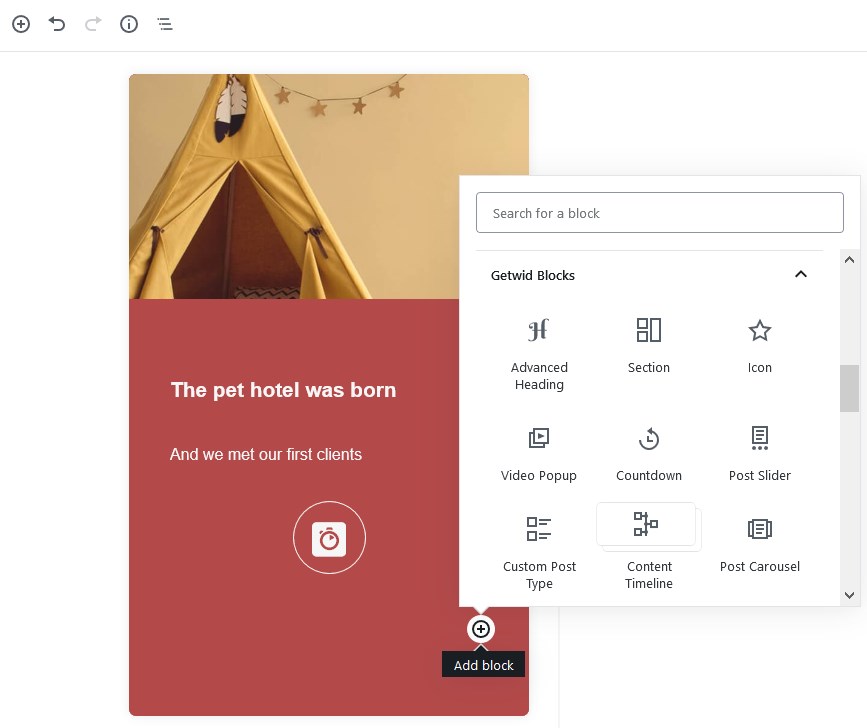 Enable or disable a progress bar on scroll.
Set colors for the background and the progress bar.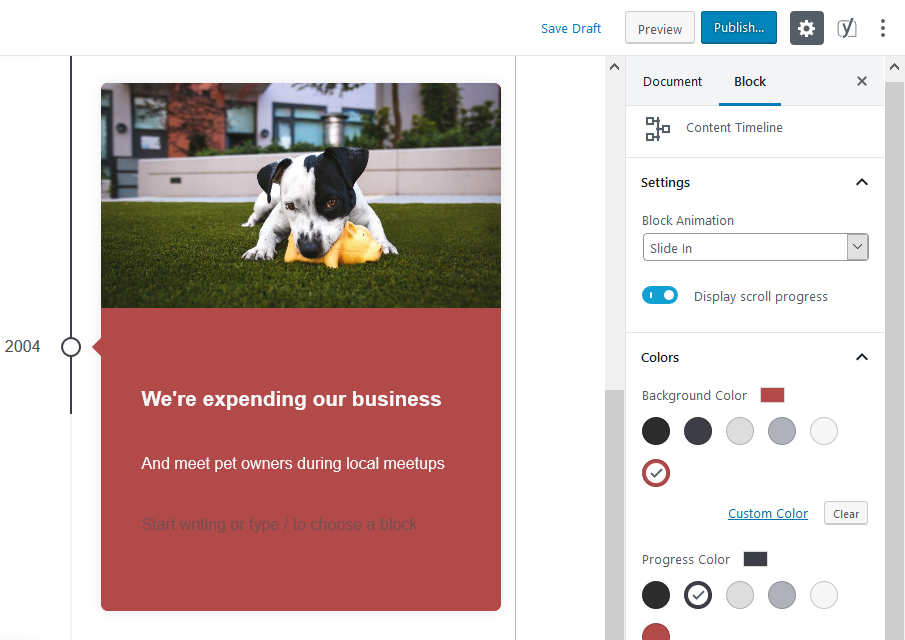 Optionally animate blocks on scroll.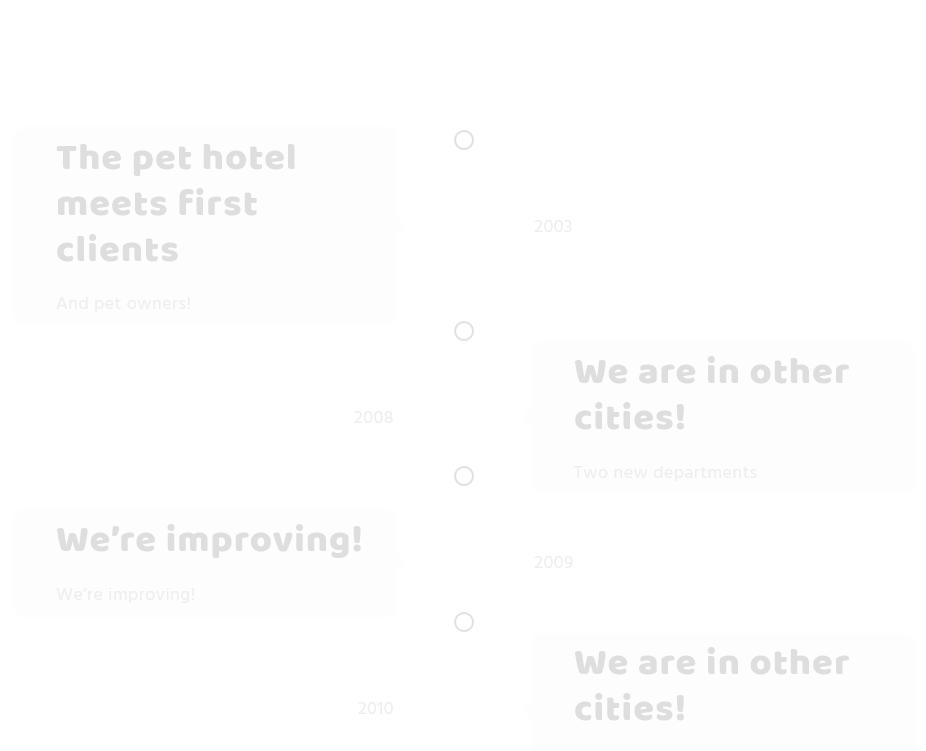 Customize spacing and padding to set preferable alignments.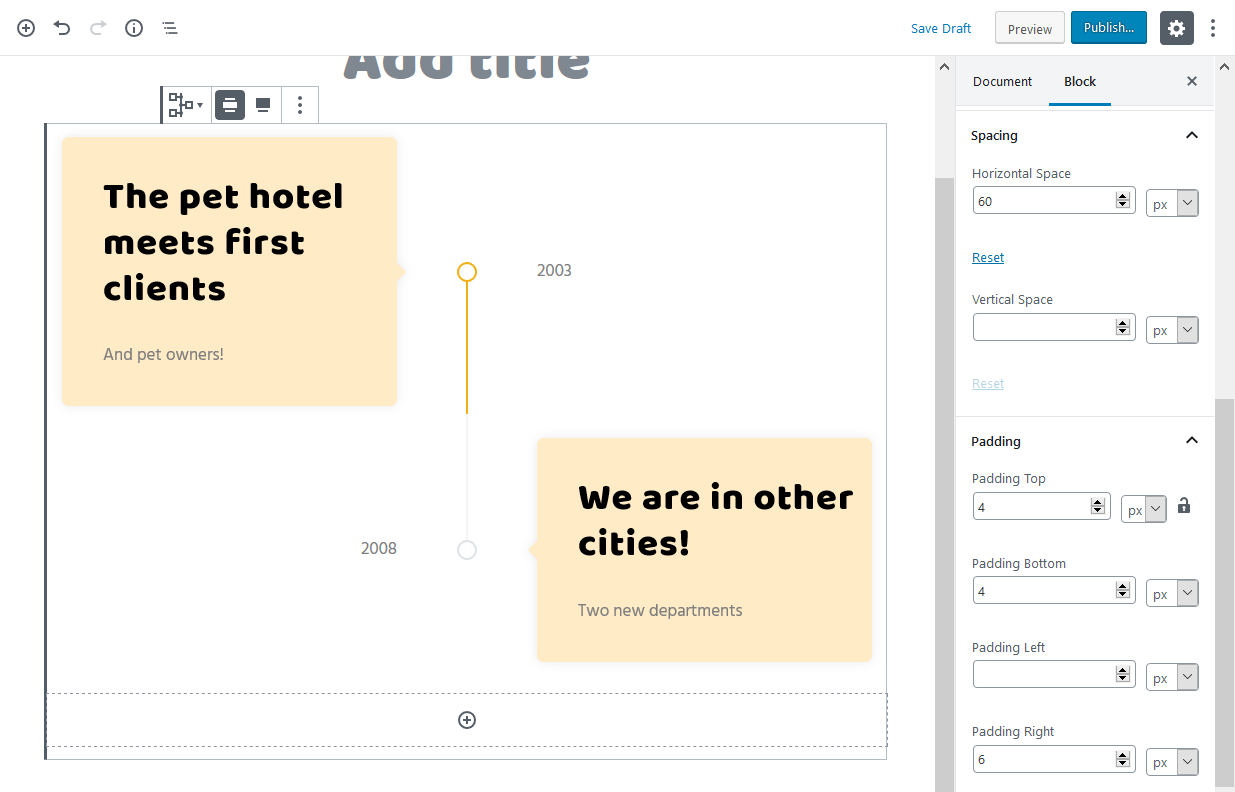 Design tips
To get access to more typography options, you can transform headings for paragraphs inside the timeline block into the Advanced Heading block by Getwid.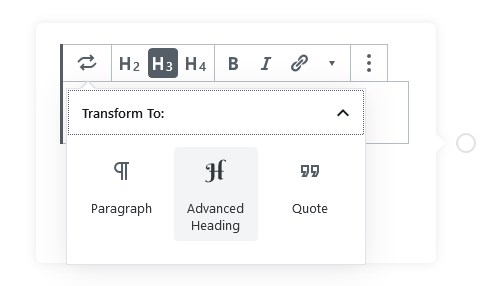 Download Getwid Base Theme for Gutenberg
The Getwid Blocks plugin function seamlessly with the Getwid Base, its official starter theme for multiple niches. We constantly update it to improve the overall design possibilities and add new block samples so that you gain as many out-of-the-box solutions as possible.
Useful links:
Check out Getwid WordPress Blocks Demo
Download Getwid Gutenberg Blocks Free
Install Getwid Base Starter Theme for Gutenberg