Getwid Blocks: Accordion Gutenberg Block
The Accordion Gutenberg WordPress block by Getwid adds snap horizontal accordions, in which, among other options, you can customize icons and heading types. One of the key benefits of this Accordion Gutenberg block is that it's a nested block that can handle multiple content types – that means you can add any block inside the accordion tab container.
Accordion is a perfect design method for reducing scrolling and categorizing information, thus, improving the overall user experience on your WordPress website.
Purpose of the Accordion Gutenberg Block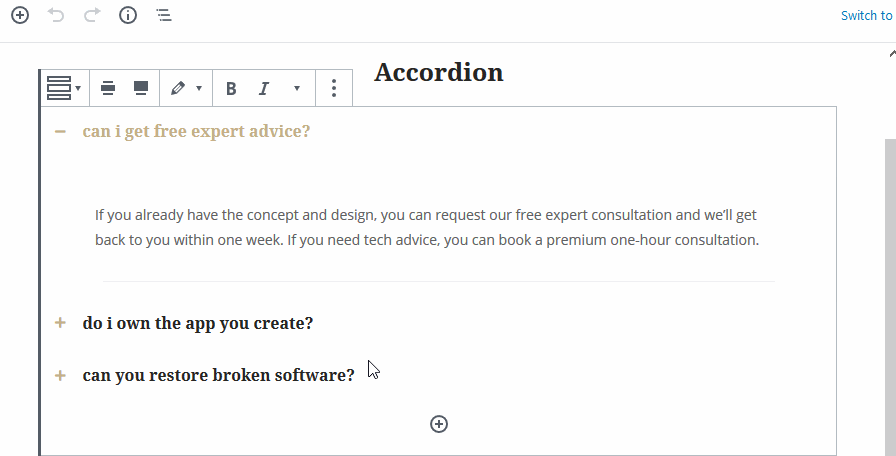 The block will be extremely helpful in the following cases:
Highlight important details of any content section
Make complex information easily accessible
Create effective FAQ website sections.
Features of the Accordion Gutenberg Block
By default, Getwid will style your accordion the way your active WordPress theme looks (that includes font size and color, for example).
To customize visual and interaction design aspects of the Accordion Gutenberg block, you are supplied with the following key block settings:
Select a wide or full-width layout for the entire accordion.
Choose a default and an active icon for tabs.
Specify the icon position.
Select a heading size.
Choose a tab (you need to add all of them in advance), which will be active (opened) by default.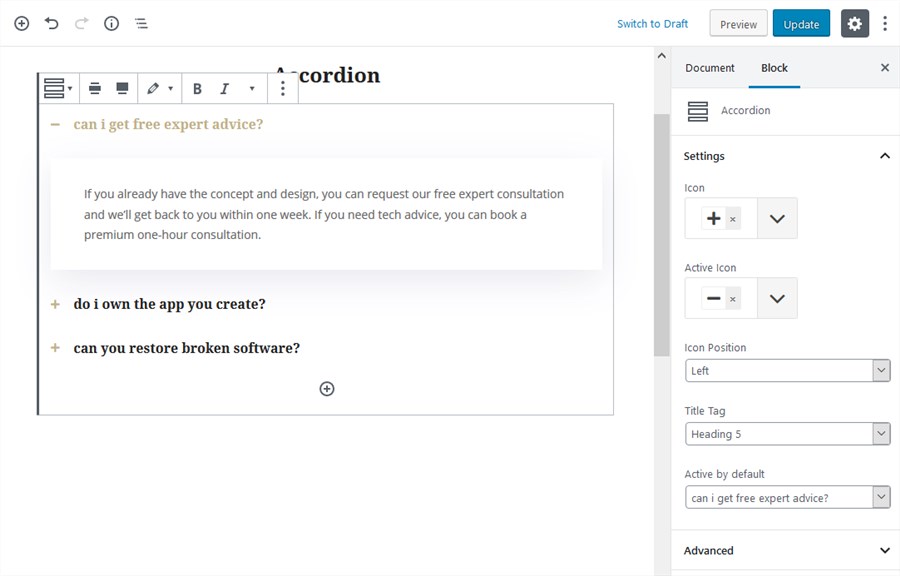 Add any type of content into the accordion tabs (videos, images, tables, etc.) using any WordPress block: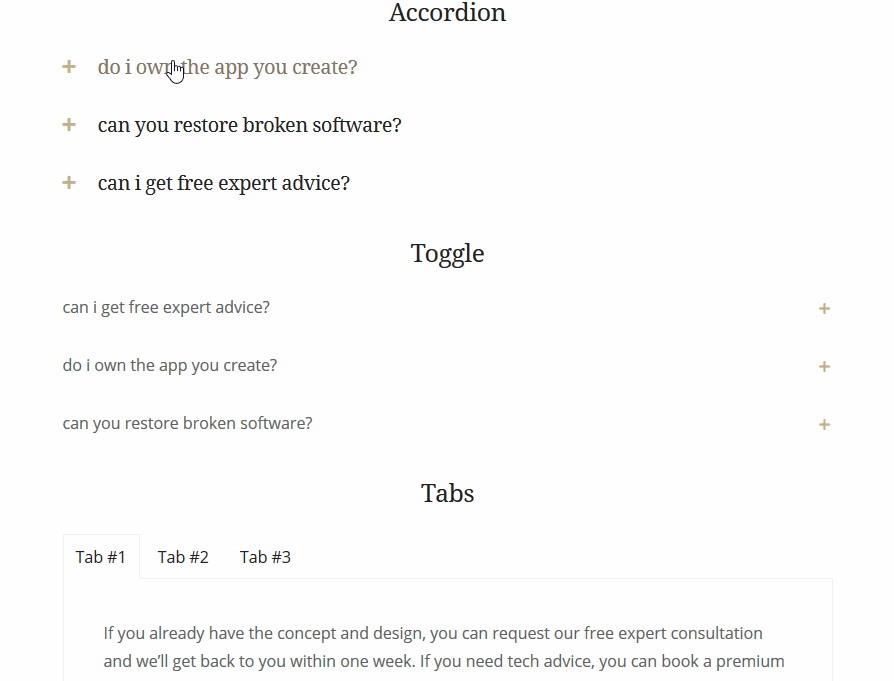 Add classes if you want to create a more tailored look.
Design Tips
You can transform Accordion into tabs or toggles using the "Transform" option in Gutenberg.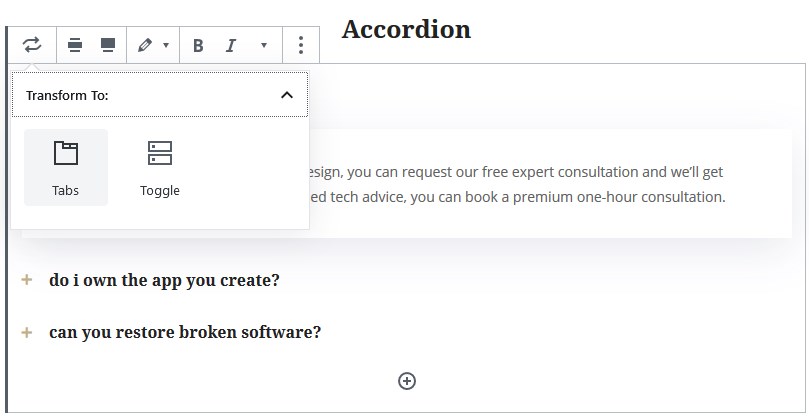 Download Free Gutenberg Theme for Getwid
Such a simple block will help you improve the readability and visual presentation of any content. There are also a few pre-designed blocks for this purpose, as well as other useful blocks, packed with the Getwid Base Starter theme, which you can start using today. This theme was from scratch created for Gutenberg, so be sure it'll be a solid foothold for the new era in WordPress!
Use these links to download the theme and the plugin:
Check out Getwid Demo
Download Getwid Gutenberg Blocks Free
Install Getwid Base Starter Theme for Gutenberg