Stratum Elementor Widgets: Advanced Slider WordPress Widget
WordPress image slideshows are no doubt easy to build with Elementor. But in case a native free slider Elementor widget doesn't live up to your expectations, give a try to the Stratum Advanced Slider Elementor widget.
See also: Slider block for the block editor (Gutenberg)
In broad strokes, there are three prudent dimensions underlying this slideshow Elementor widget by Stratum:
Fully responsive WordPress image sliders that look awesome even on touch-enabled devices.
Very lightweight for smooth performance on the frontend without bloat or animation freezes.
Perfectly structured sliding setting to help you get productive while customizing in Elementor.
Let's now take a look at the settings and major benefits of this slides Elementor widget.
The Purpose of the Advanced Slider Elementor Widget
You can employ it for a whatever need sliders are used:
Visual focus on any brand message
Intro sliders on the frontpage or any other page
Product carousels (for WooCommerce websites).
Key Benefits of The Advanced Slider Widget
First and foremost, this Elementor slider widget is deeply customizable, down to the smallest details, including:
Typography, colors, and backgrounds
Different types of slider direction
Slider navigation (pagination bullets, arrows, etc.)
Customizable alignment and positioning
Numerous animation effects (individually for text, hover and slide)
Intelligent image positioning
Customizable rotation speed
Multi-column slider layout.
It also has the capacity for building full-screen sliders for immersive experiences as well as fixed-width layouts – without affecting the performance of your website.
This slider widget for Elementor will smoothly blend with the native styling of your WordPress theme, helping you build stunning visuals with motion – without much manual tinkering.

Moreover, Elementor offers a great interface to work with out of the box, but with Stratum, we take it even further with the categorized content, layout, and styling settings.
General Features & Settings of the Slider Elementor Widget
A default slider container comes with four optional elements: title, subtitle, description, and a clickable button. You can design each of them individually for each slide.
Content settings
You can add unlimited slides, each with its unique:
Title, subtitle, and description
Button with a custom URL and text
Background image (with the customizable alignment and attachment settings)

Custom alignment for content elements.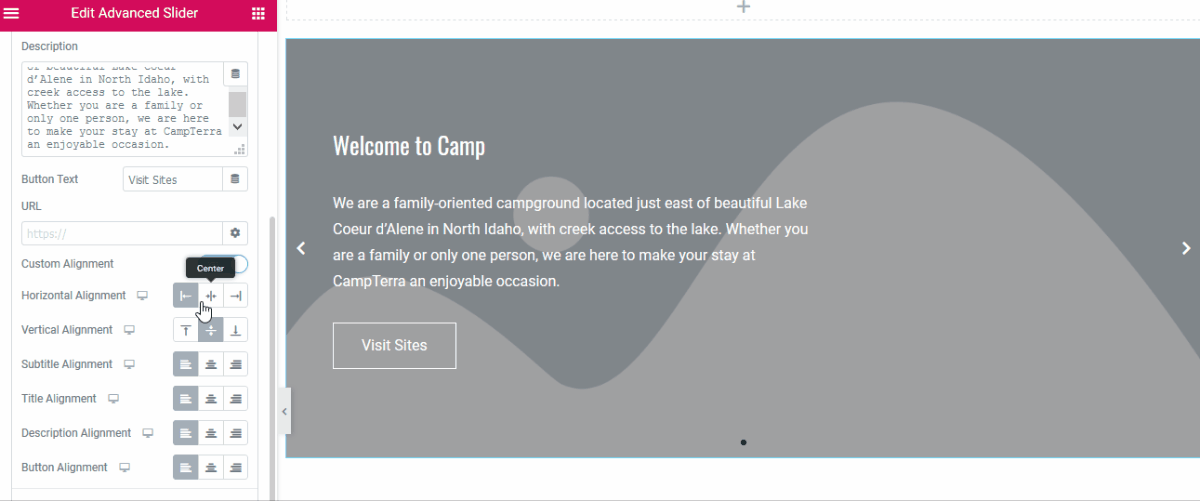 Layout settings
The number of slider rows and columns (up to 4)

The number of slides to scroll
Horizontal or vertical slider direction
Navigation style: arrows and pagination, arrows, pagination, none.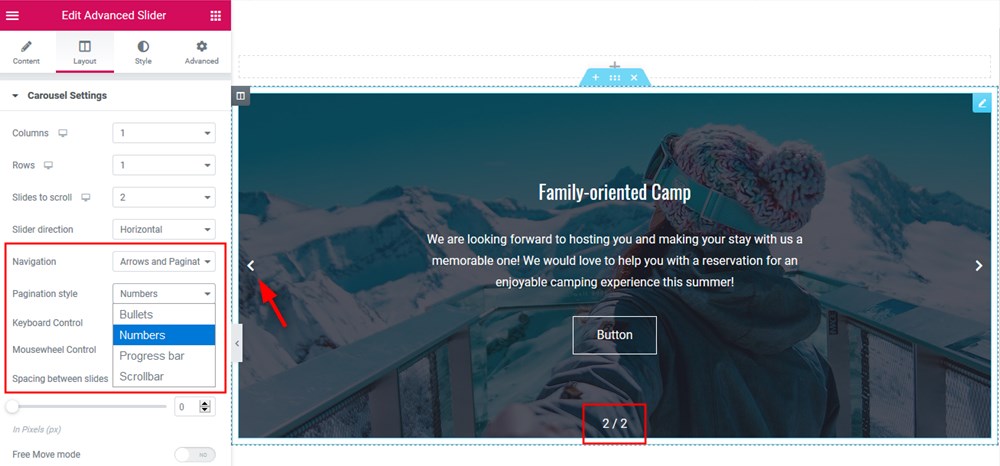 Pagination style (bullets, numbers, scrollbar, progress bar)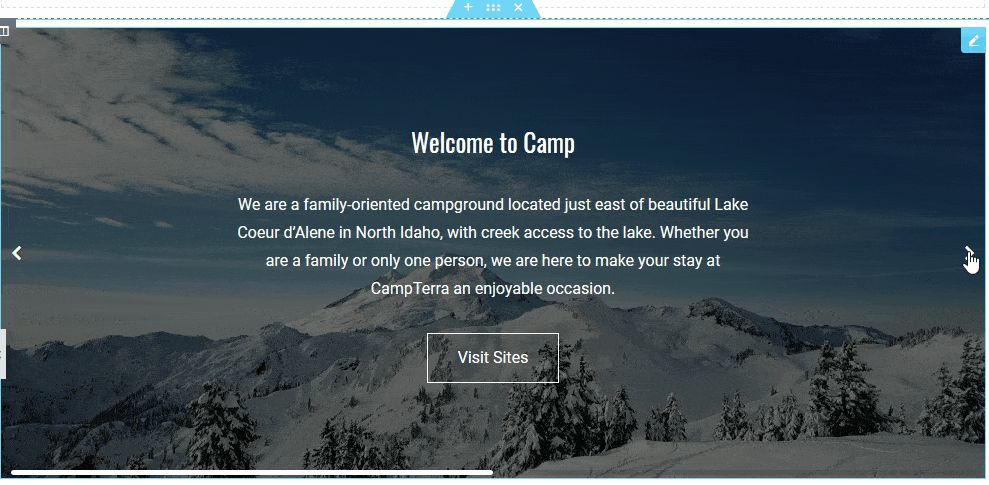 Turn on/off: dynamic bullets, keyboard controls, mousewheel control, autoplay, infinite loop
Set spacing between slides (visible on animation)
Six slide effects
Why not create a great Elementor image carousel?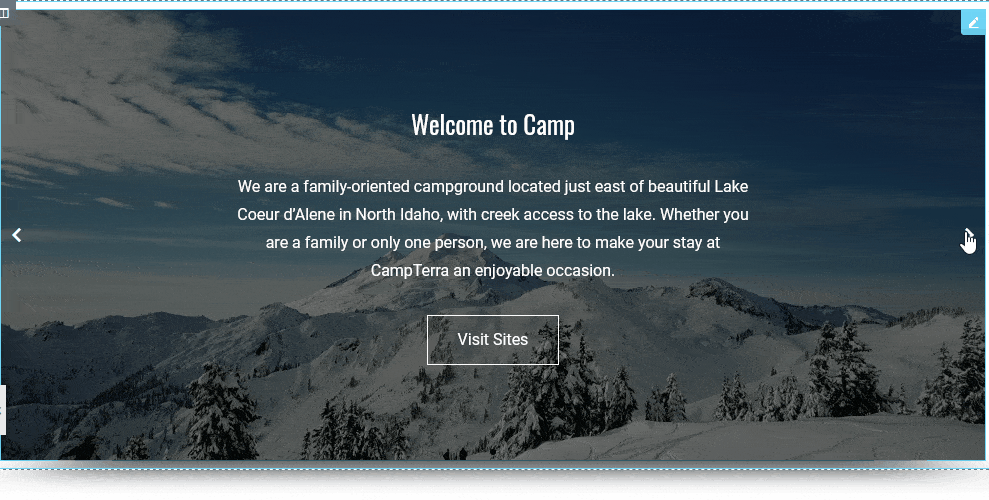 Navigation style
Arrows: positioning, size, spacing, offset, color.
Bullets: size, spacing, color; optional square bullets.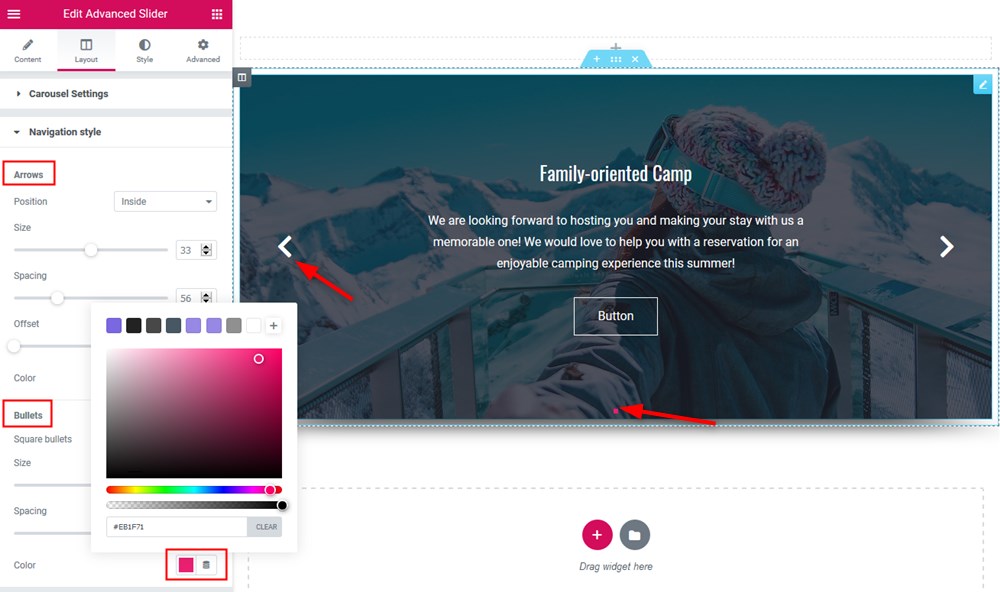 Style settings
Slide image size
Paddings
Height and content width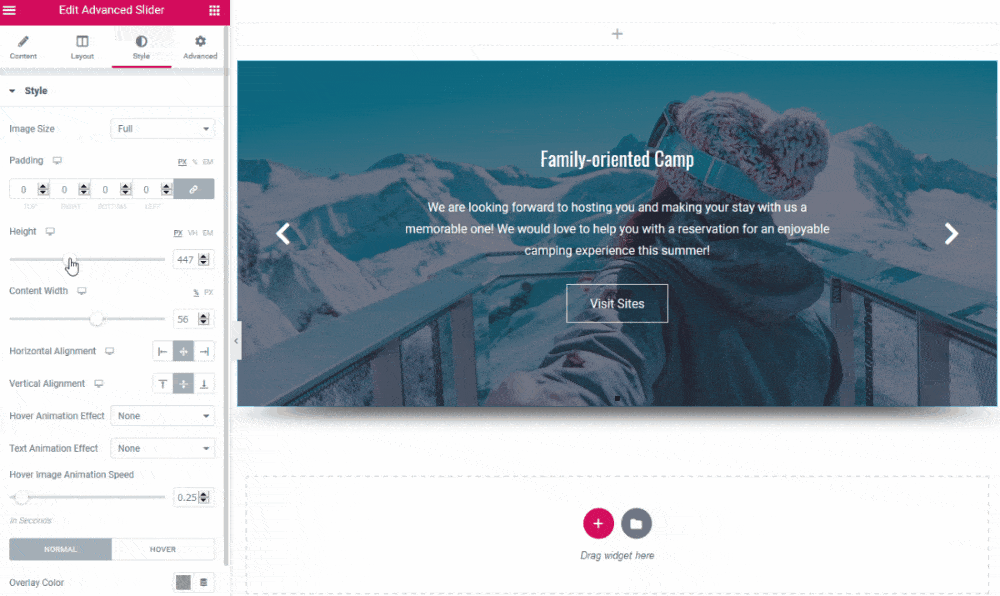 Horizontal and vertical alignment
Hover and text animation effects
Overlay color
Customization alignment, spacing, typography, and colors individually for enabled content elements (title, description, etc.)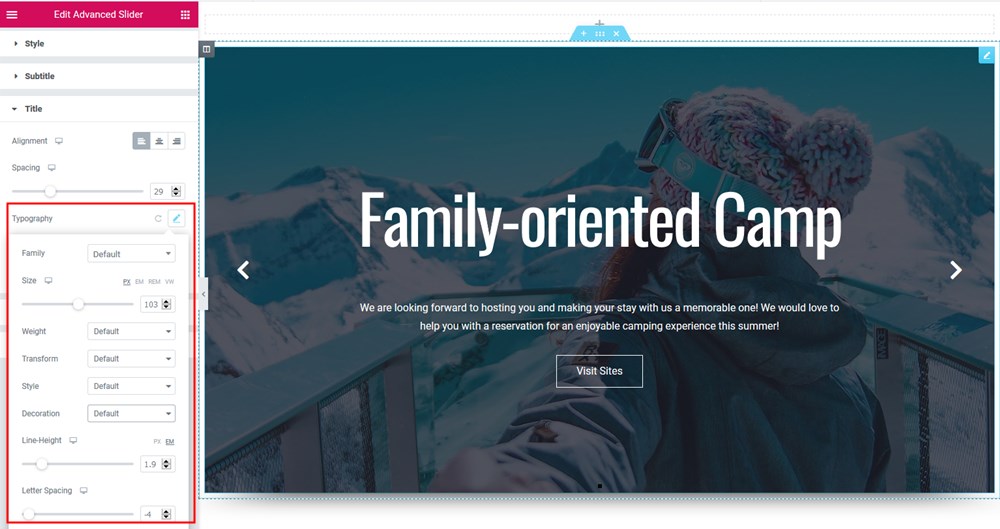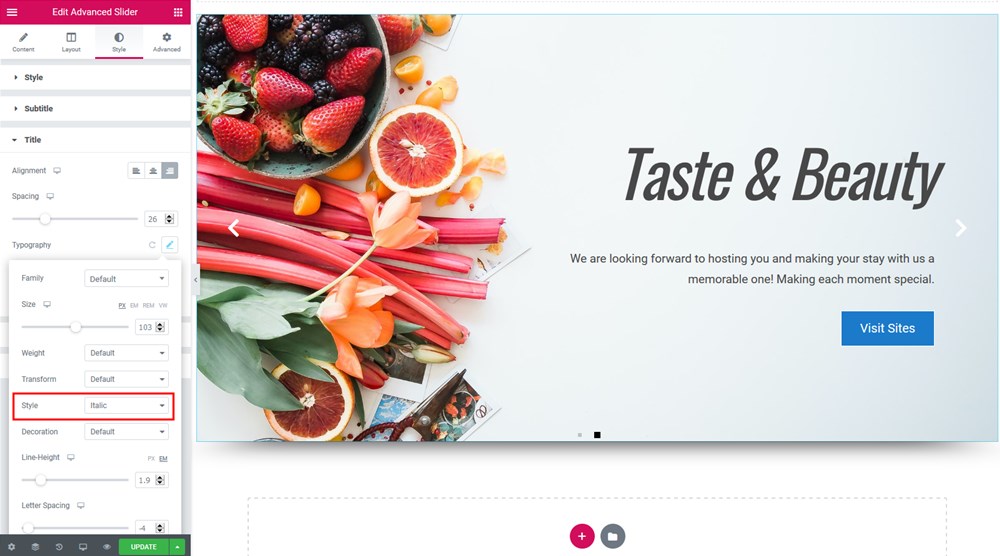 Button settings: the same as for other content elements, plus extra border and color settings: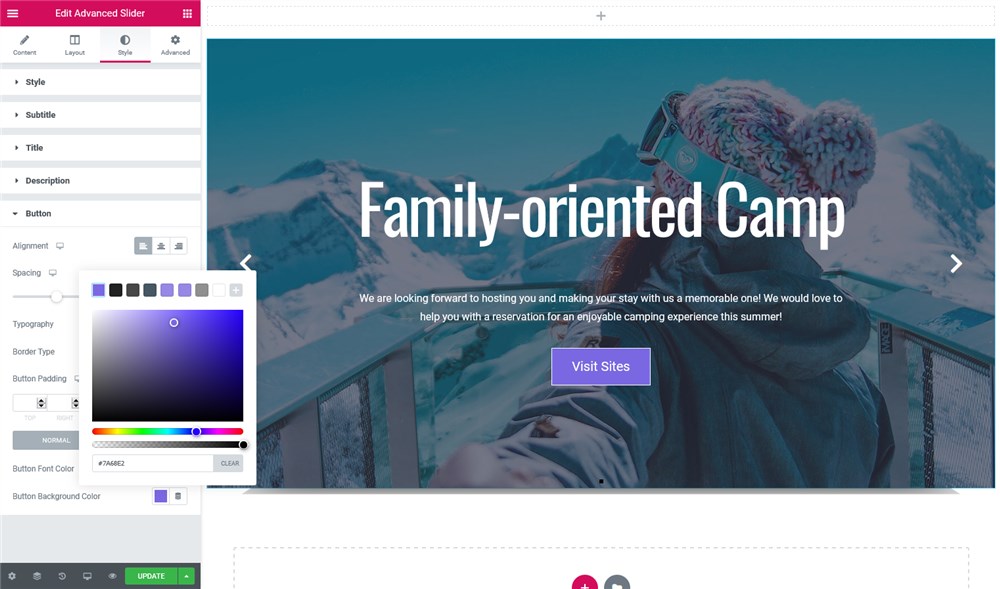 On the Stratum demo, you can find a lot of Elementor slider templates.
Elementor slider addon: Free Download
Although this Stratum WordPress Slider widget doesn't offer any revolutionary slider-related technology, it significantly furthers the aims of the default Elementor slides widget for WordPress. It works as an Elementor blog slider or posts slider.
You'll find this slideshow widget very helpful when you need to go with a different design for each slide, deeply customize typography and background settings, and create a variety of multi-column layouts. On top of that, by downloading a Stratum collection, you will no longer need a separate widget slider WordPress plugin.
Main Highlights of Stratum:
24+ Elementor widgets with advanced customization
all widgets come free (only some of their functionality are paid);
Many Stratum widgets are free analogs to ones in Elementor PRO;
Widgets inherit the visual styling of your current theme;
Advanced design toolchain;
Elementor template library integration;
Fully compatibility with other Elementor addons.
Besides the Stratum widget slider, take a look at the full collection of the ever-unfolding Elementor addons by Stratum:
Stratum Free Elementor Widgets Download
Access Stratum demo designs here by the link.
Along with Stratum Free, you can switch to Stratum Pro and enjoy the variety of additional elements for relatively low pricing – only $29 for a single site. All the premium features are available for viewing in Stratum Free, they are marked as "pro". You can download Stratum Lite for free and then make up your mind depending on your design needs.
Get more information on Stratum Pro vs Lite down the link. Along with extended functionality, you are also getting priority MotoPress support. Overall, we offer one of the best Elementor addons deals, which includes advanced widgets + relatively low price for exclusive functionality.
For the Gutenberg block editor alternative, check out Getwid sliders.