Stratum Widgets: Free Elementor Countdown Widget
How to let people know the exact time and date of your new product/service release? It's simple, just implement a bright countdown timer widget on your website using the Elementor countdown widget of the Stratum addon.
Not only it works as an entertainment element during the waiting time but also makes a perfect combo with the contact form when forming the customer base. The bright countdown will stir up the visitors' interest, so they'll definitely want to be reminded of the release date by email as soon as it's there.
See also: Countdown widget for the block editor (Gutenberg).

Although WordPress is full of plugins and addons for displaying an Elementor countdown timer, they can be quite cumbersome and oftentimes, paid. Stratum Elementor Extras is a relieving solution with no hassle involved.
Users can create WordPress countdown widgets in the Elementor PRO version; but then, you'll have to pay a decent price to access its settings. With Stratum, however, you will get the same number of features with no payment obligation!
The addon lets you try all 20+ advanced and business-oriented Elementor widgets for free. Those include the most exquisite elements with PRO-like functionality, including the Advanced Slider, Advanced Posts, Advanced Google Maps, Image Hotspot, Price List, and more.
Why Do I Need a Countdown Widget?
Beginners may underestimate the role of widgets countdowns on their website as they tend to focus on more essential website elements. But as is earlier mentioned, a widget countdown timer is extremely significant in marketing.
When coming across your website, visitors will see an engaging banner with a tempting offer and an Elementor countdown widget demonstrating the exact time when this offer is about to end:

Another example is when you are about to release something new and want to "warm up" the audience with the upcoming event. Visitors would look up your website and know exactly how many days or hours are left before the launch: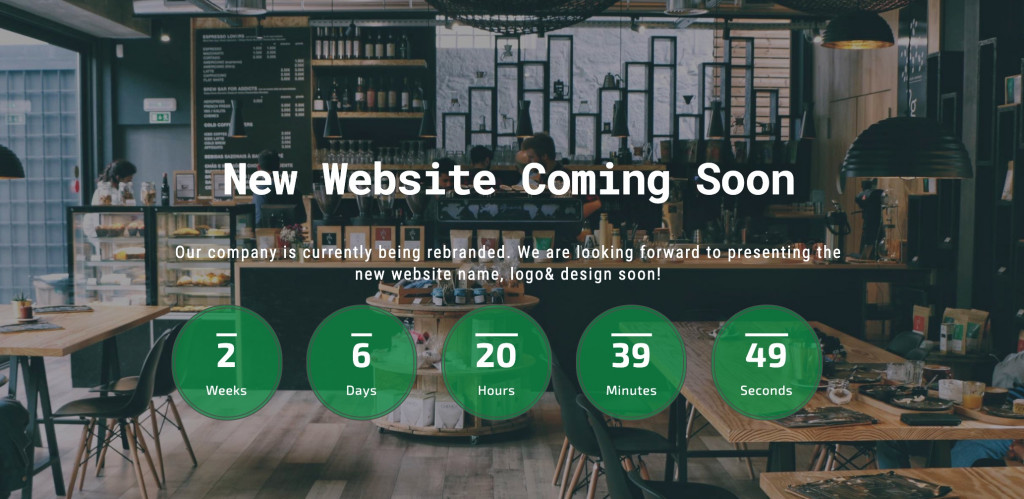 The countdown timer design you saw on both images is what you can build using a Stratum free Elementor widget.
By the way, it's not the entire potential of the widgets count down! With Stratum Pro, you get a few more advanced settings at your disposal. Overall, by purchasing the premium add-on package, you will get 2-3 additional features for each widget – something really exclusive and worth having on your webpage.
Meanwhile, the key features of the Stratum countdown widget are:
The ability to set the dates and time when counter should appear and disappear;
The ability to entirely customize colors, and block sizes;
Automatic redirection to any URL after the counter is over (Stratum PRO);
The ability to add content before the timer starts and after it reaches zero (Stratum PRO).
General Settings & Features of the Countdown Widget
The content section is pretty clear. First, you select the beginning and end date & time of your recurring timer, and then, choose which content elements you want to include: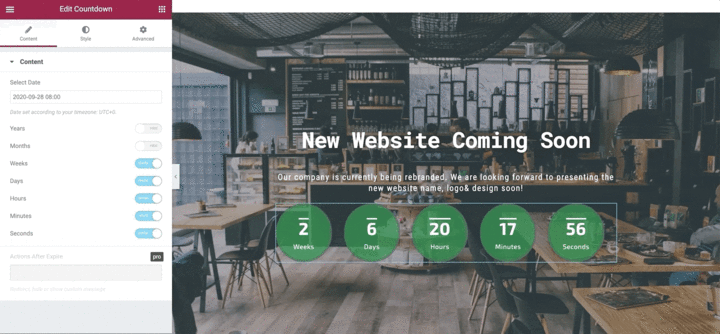 Styling Options
The styling menu brings you more of a functionality curve, in particular:
Labels – those are titles of the weekdays, but actually, it can be whatever name you type in the custom box (in whatever language you wish). Set the right mode for showing and customizing them, or hide the labels if necessary: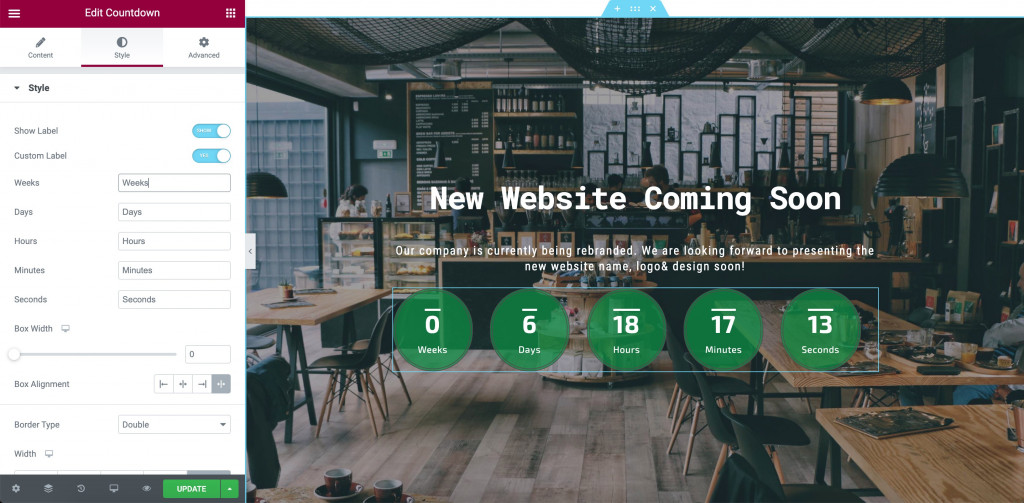 Box width & alignment – give your website the right parameters: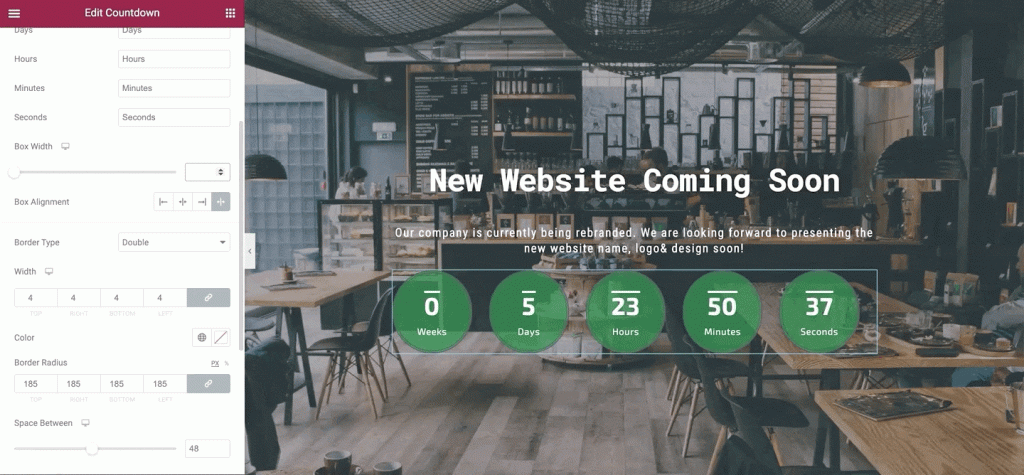 To your liking, select the border type and the one's width & border radius & color: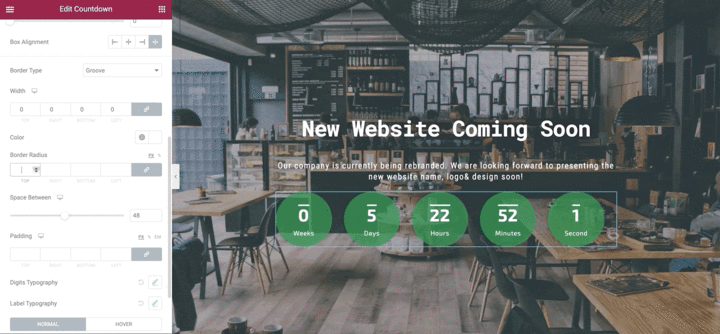 Here is what happens when you are customizing space & padding settings:
Finally, you are going through the digits & label typography and basic color settings (for normal and hover modes).
Watch how to boost your workflow with Elementor AI:
Download Stratum & Access 20+ Advanced Solutions At a Go
Download the plugin for free from wordpress.org and start creating professional designs with no coding experience right away! For users, craving the extended Stratum PRO functionality, follow the link and make a purchase on our website.
Read the Stratum blog section posts reviews on other Elementor widgets and join the Stratum Facebook community that will keep you up to date with recent Stratum & Elementor news and updates.
Also, in case you still did not know, MotoPress created a similar elements collection but for the Gutenberg editor called Getwid. The plugin is 100% free and features 40+ multipurpose blocks for the smoothest customization in the default WordPress editor that you will ever have.