Best WordPress Plugins you Should Use for Your Small Business Website
Nowadays WordPress offers an enormously big amount of plugins to start building a website from scratch. And very often it is tricky and unclear especially for inexperienced users to understand where to begin from.
In this post, we gathered the best WordPress plugins for building business websites.
But all of them are perfectly suitable for any other kind of website – personal blog, gallery, portfolio, online shop, etc.
In case you already have a website, you can check this list of needed plugins and get to know which ones are missing on it. But regardless of your goals you will for sure find extremely useful, handy, and cool WordPress plugins to implement on your website.
So, let's suppose that you are a newbie and want to create a site without spending much money & efforts
You may ask yourself "What plugins do I need to get started? Should I buy premium WordPress plugins or start with free ones?"
Or you are already an experienced user who just wants to boost your website. To figure out the answers, scroll down the page and read what we have for you.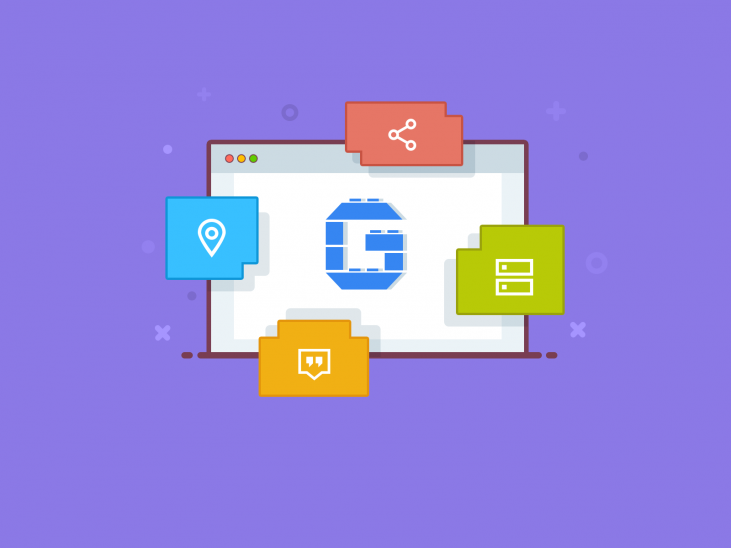 Getwid is an up-to-date, the most popular, and useful plugin for WordPress since it greatly expands the core library of Gutenberg. With this free plugin, you get 29+ extensive Gutenberg blocks for perfect customization of your website: diverse layouts, typography, color settings, iconography, media, motion control, and many more great features. You can create uncluttered and very neat-looking pages, implement sliders, add banners & media content and showcase social media icon buttons.
Getwid gives the second life to classic Gutenberg WordPress tools and integrates new features which were impossible before. What's great about this WordPress plugin is that its developers minified inline CSS files and didn't overload blocks with excessive tools, which means you will create a website without coding and big efforts. Check this Free WordPress Getwid Blocks plugin and you will see how easy it is to work with it.

HubSpot is an all-in-one CRM, Sales, Marketing, and Customer Service platform with 300+ product integrations. HubSpot's free WordPress plugin makes it easier to grow your business by helping you attract, engage, and delight all of your contacts and customers.
It brings powerful, easy-to-use contact management, email marketing, ads management, live chat & bots, forms, analytics, and much more to WordPress. You will be able to see each contact's interactions — page views, forms submissions, live chat conversations, email engagements, and more – in a beautiful timeline.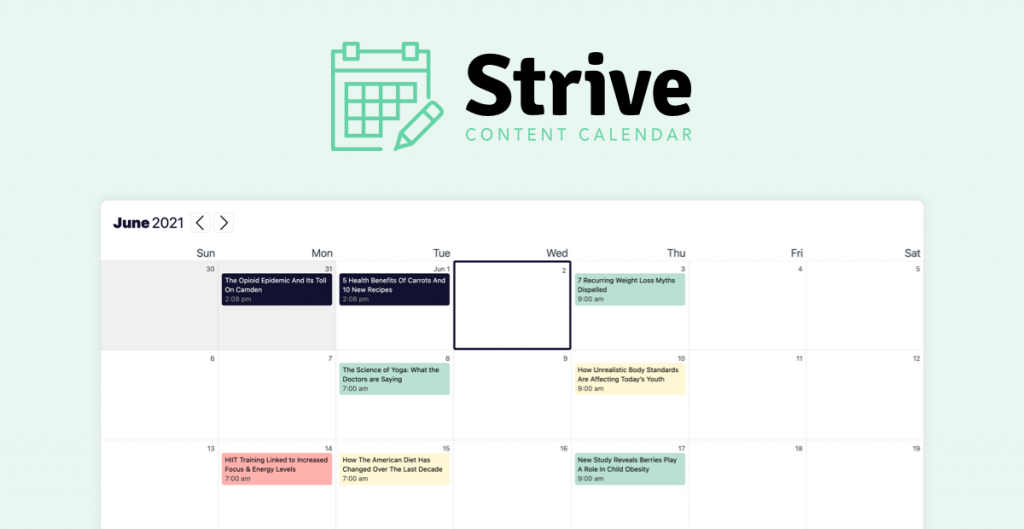 One of the best strategies to grow a small business is content marketing. If you want to publish new content regularly, you'll need to be organized, and you can use a plugin like Strive to do that.
The Strive Content Calendar plugin adds a beautiful and responsive editorial calendar to your WP site where you can add, edit, and schedule posts. Unlike the Posts menu, you can see at a glance whether or not you have posts planned according to your schedule.
Strive also includes revisions for republishing old posts and custom checklists for adding better quality control to your editing process.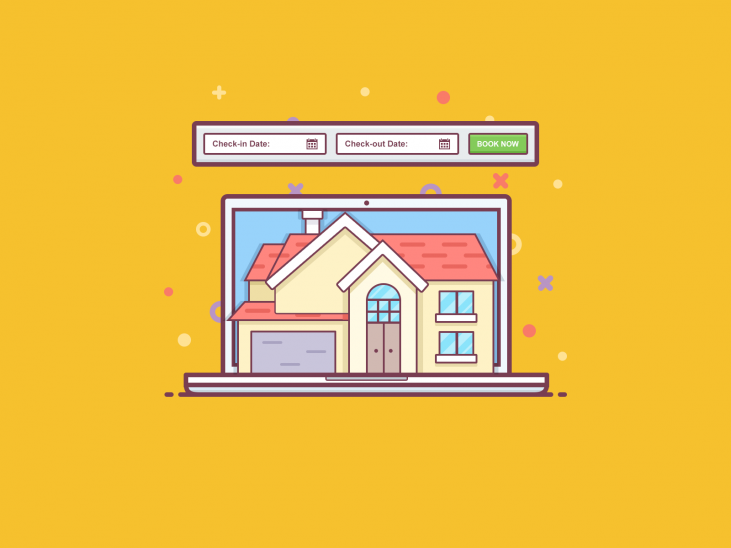 This is probably one of the best WordPress plugins in 2019 for building and managing a property rental website; it can be proved by hundreds of satisfied users. This plugin allows owners of any kind of hospitality business to create their own websites and list their accommodations and services, accept direct online reservations, synchronize all bookings across OTAs and take advantage of many other cool possibilities.
You can manage all types of rental properties – from small hostels to grand luxurious hotels. You may also check a guide on how to create a hotel booking website and enhance your knowledge.
On top of that, you can access to your WP website on the phone or any other mobile device with a MotoPress Hotel Booking mobile app. It's provided on App Store or Google Play for free. This app enables you to view the availiability of your rental property, add bookings, and check payment information.


Yoast Search Engine Optimization takes one of the leading rates among the best plugins for WordPress. In easy words, it makes your website popular in search engines! With Yoast SEO, you get more visitors to your website, increase readers' engagement and attract more visitors from social media. All these you can achieve with this free WordPress plugin for SEO. You can connect Google Search Console to your website, generate sitemaps and set up the Redirect function. It also minimizes broken links on your website by creating auto-redirects after detecting URLs change.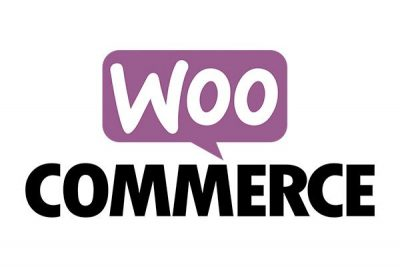 Considering must-have WordPress plugins for e-commerce, you definitely have to stop on WooCommerce. This plugin is very popular and widely used for managing online stores and is perfectly adaptable, open-source, and apt for e-commerce. You can easily create any kind of online shop and quickly start selling. This is the best plugin for WordPress that is apt for the launching of new business websites or existing ones, as well as developing and creating sites for customers.
This plugin enables you to manually set up a new e-store by applying product pages, baskets, checkouts, payment gateways, different rates, automated tax calculation, and other functions.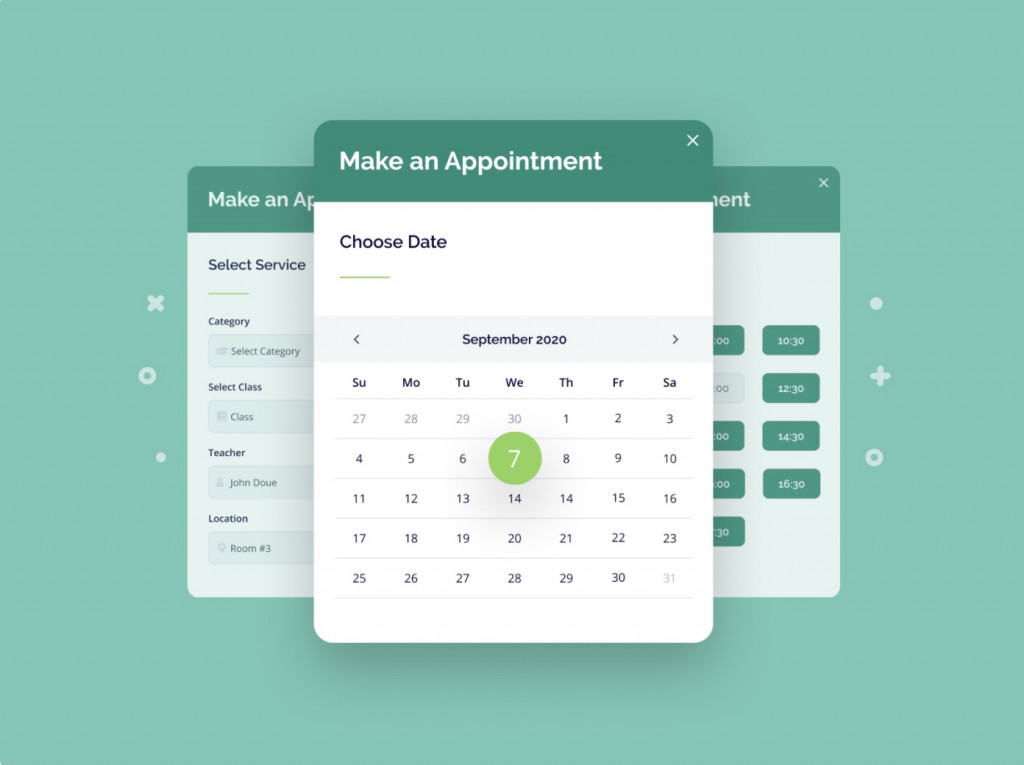 The WordPress appointment plugin by MotoPress is a certain type of scheduling plugin made for accepting reservations from clients online. It was created under the needs of appointment-based services, namely industries related to beauty, sports, education, healthcare, and more.
The booking tool allows you to integrate individual profiles & highly flexible schedules for each employee, accept real-time bookings of any custom time slots, accept payments, and add numerous locations with different services depending on a location – all of it while offering an unlimited number of services.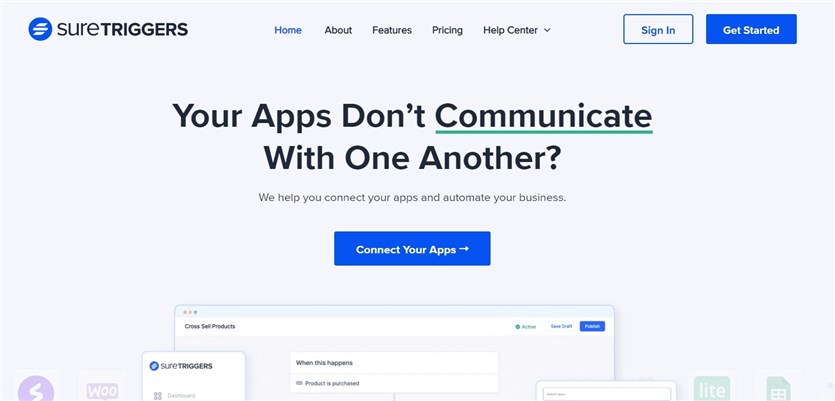 Every business could benefit from automating repetitive tasks and SureTriggers helps you do just that. It's a new automation platform that makes it easy to automate core tasks using a simple visual builder.
Select an app, choose a trigger and set the action. Combine multiple apps and actions, configure multiple triggers and create truly complex automations. The visual builder makes SureTriggers incredibly easy to use, ideal for busy businesses who want to do more with less.
SureTriggers integrates with hundreds of applications and can perform many thousands of different tasks. All so your business can work faster and more efficiently.

Jetpack is a website security plugin that guards your page against spam attacks, unauthorized logins, and even evil eyes :). It is a leader among essential WordPress plugins for upholding your website. This is a convenient tool to secure pages and conduct image optimization, traffic growth, website performance, and many other things. Jetpack creates sitemaps in order for the search engines to instantly index your website. Since it monitors your site non-stop, you will get immediate notifications if any issues occur.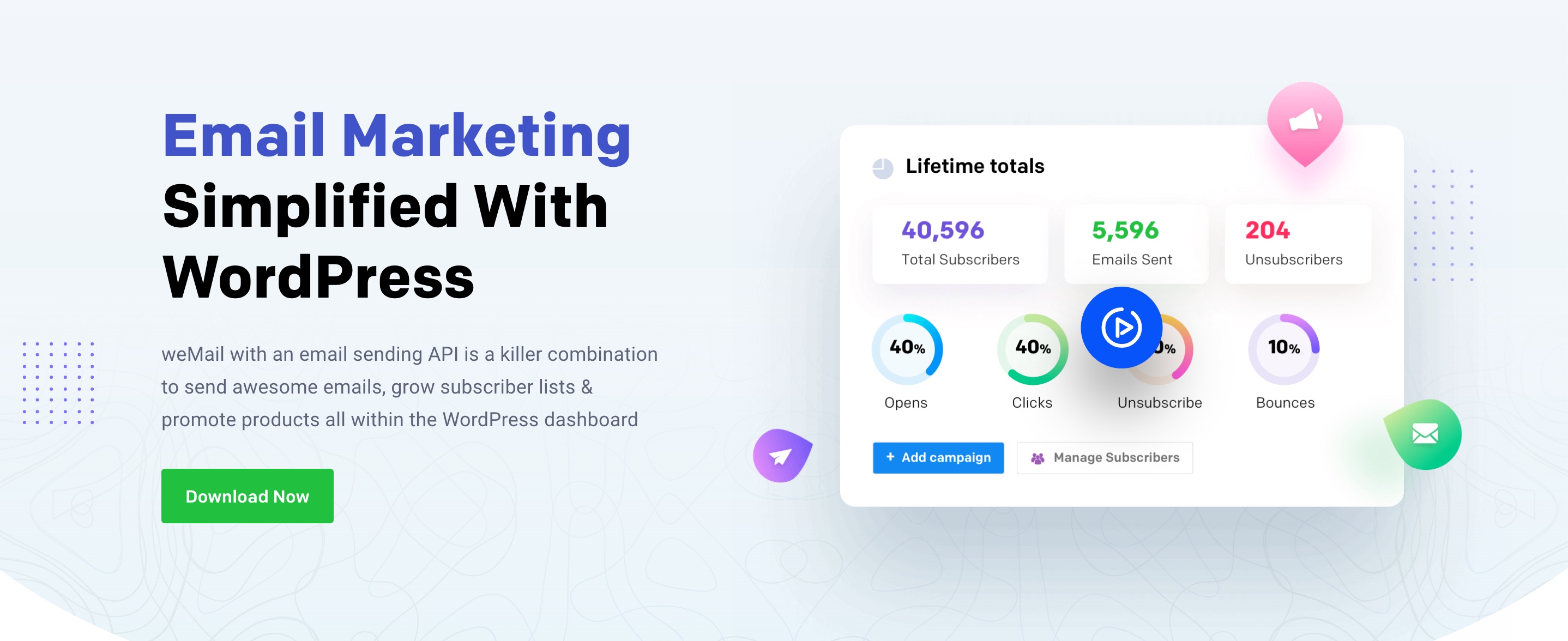 WeMail helps you to handle multiple email campaigns in the easiest way. In particular, you can create email designs easily with the drag-and-drop editor, and also, manage newsletters directly through the WordPress dashboard. There are multiple email gateways and you can switch between them all. Moreover, WeMail supports integrations with major WP plugins like Elementor, WooCommerce, Contact Form 7, and more.
The great news is, WeMail offers as many as 2 plans for free. Only one plan comes as a premium one and its price would depend on the number of subscribers you want to manage.

WPForms is probably the best drag & drop online form builder for creating contact forms on your website. This plugin allows you to stay in touch with your visitors and its dashboard is very user-friendly. This plugin is suitable for all types of online forms: contact forms, email subscription forms, payment forms, polls, etc.
WPForms is 100% responsive on mobiles, tablets, desktops, making it perfectly usable. It also allows users to upload files and media with their form submission and has CAPTCHA & honeypot, which automatically prevent spam submissions. There are two versions of WPForms – Lite version and Pro one. The latter is for those who are seriously determined to extend their business, while the first one is for straightforward solutions.
MailChimp WordPress plugin connects your WP website with your MailChimp account. It allows you to add various effective sign-up methods for subscribing visitors to your MailChimp lists. You are able to create user-friendly and mobile-optimized sign-up forms where everything can be customized according to your needs. The subscribe forms can then be shown in your posts, pages, widget areas, or any other area on your site.
It also can be integrated with other forms and plugins on your website (they have been mentioned above: WooCommerce, Contact Forms 7, etc.).

Akismet is one of two pre-installed WordPress plugins that aims at checking your comments and submitted data in contact forms on their worldwide spam database. It is done to prevent the publication of hateful comments on your website. All the comment spam caught by Akismet can be easily viewed in the Comments section of blog administrative control panel. It has a reset function that helps save disk space and speed up a website.
Another advantage is that you are allowed to view each comment history and estimate the work of Akismet, which comments were approved and which were blocked.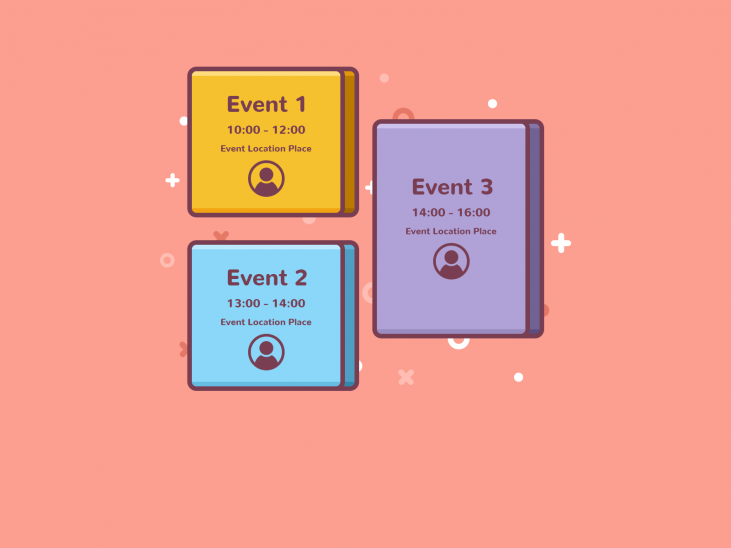 This plugin is just perfect for creating an uncluttered and clean-looking events calendar where you can add custom column names, characteristics, event head avatars, and background colors. Regardless of the business type you have – whether it is a fitness studio, gym, activities for kids, or various classes & workshops – you receive exact, fixed, and planned events that can be framed with the Timetable & Event Schedule plugin.
Create an only positive experience for your users with easy navigation, clean design, and fast-loading events. Big variety of shortcodes allows you to customize your website the way you want.

It is definitely one of the must-have plugins on any WordPress website. Why do you need it? To reduce the load on hosting and to deliver site content quickly to the browser.
This plugin produces fixed HTML files from your WordPress blog and substitutes vast WP PHP scripts for your web server. Subsequently, it takes less time to load the page and users receive information quicker. A file that was cached one time can be served thousands of times to 99% of visitors. All details concerning logging in and leaving comments will be shown to users and cached.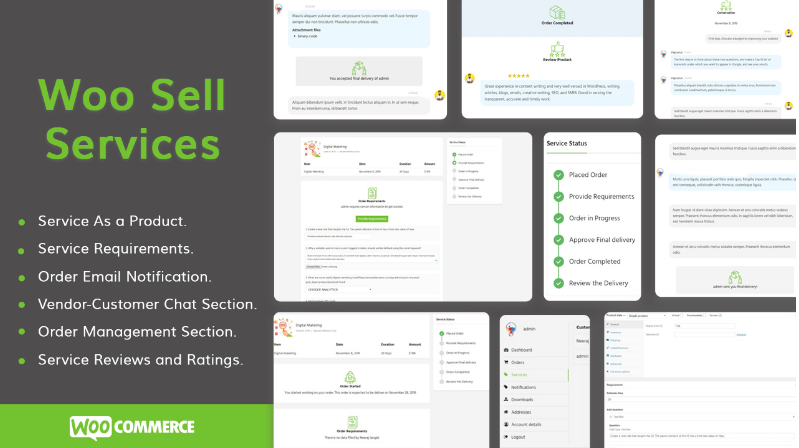 WooCommerce plugin offers you all the features to properly showcase all your products, manage your orders and receive payments online. WooCommerce is free and allows you to sell only physical and digital products online. However, if you want to extend its functionality to selling services online, you can go with Woo Sell Services addon for WooCommerce which allows you to sell services with WooCommerce just like you sell a product along with many more advanced features.
With Woo Sell Services you can sell services in form of products, allow vendors to add requirement questions, add reviews and ratings for services and easily manage service in tabular form. This plugin offers also a dedicated conversation section between vendors and customers, conversation trigger emails, live notifications as well a dedicated service status widget.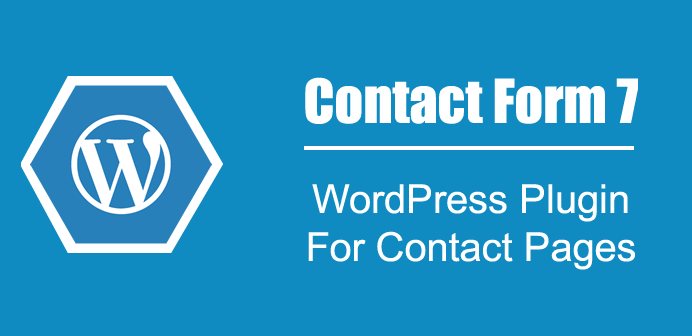 Contact Form 7 is one of the most popular contact forms among WordPress website plugins all over the world that has over 5 million active installations so far. This top WordPress tool provides your website with various contact forms and what's more, you can customize them according to your willingness.
Simple markup enables you to create different mail contents and contact forms correspondingly. You can easily add them as well as id and class attributes in page editor with a shortcode that is unique for each form. Contact Form 7 supports Akismet, CAPTCHA and Ajax-powered submitting.

The new era of content editing was marked by the appearance of Gutenberg – WordPress new block editor.  This plugin enables crafting of modern, organized and clean-looking websites without custom code and technical knowledge. Page content can be easily rearranged and styled according to your wishes. Create fabulous layouts, unique blocks and personal themes with little knowledge of HTML & CSS and forget about long lines of code. You can easily run your business, update the website and keep up with the latest technologies while using Gutenberg.
You should try this plugin if you are still on the TinyMCE!

Duplicate Post is a WordPress plugin that enables users to create identical duplicates of their page or post. It is very easy to use i.e. no coding knowledge is required. You can easily reproduce needed information with just one click and it will be saved as a draft.
With this plugin, one forgets about remaking web pages from scratch since all posts are saved and can be easily implemented & altered by users. It is super light-weighting and functions very rapidly.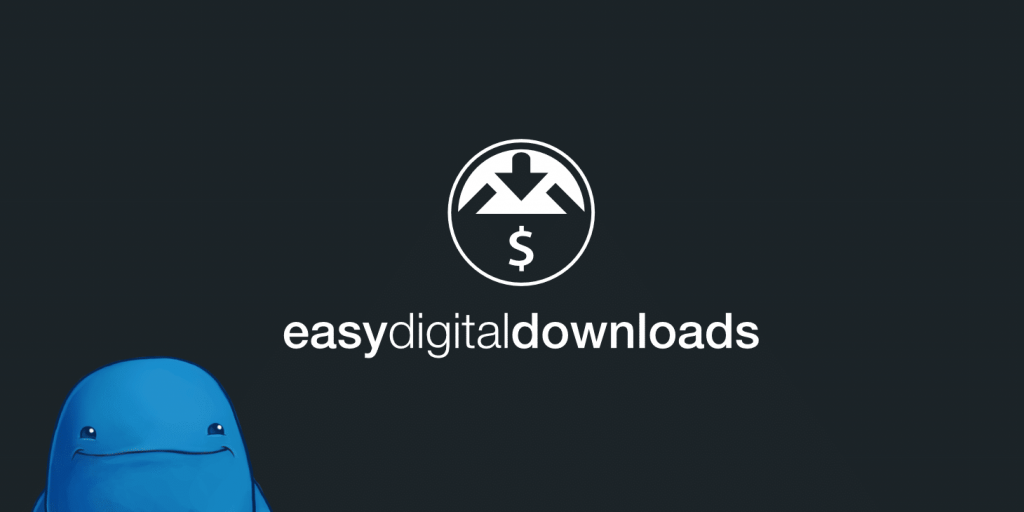 Easy Digital Downloads is a shopping cart plugin that makes it possible to sell any kind of digital product. With this plugin integrated, eCommerce becomes easy and effortless – you may sell ebooks, songs, photos, software, etc. The core library supports such gateways as PayPal Standard and Amazon Payments, many more others are available in both premium & free extensions.
Some business companies and online shops can display their products right on the website and customers will purchase them without any difficulties.

Web push notifications are the most effective way to retain your users and grow your WordPress site audience. WonderPush plugin lets you send unlimited web push notifications while remaining fully GDPR compliant. With this tool, readers who subscribe to your web notifications are alerted instantly each time you publish a post, even after they've left your website.
WonderPush provides ready-made user interfaces to let users subscribe, ranging from a browser prompt to a bell widget at the bottom of the page, and provides WooCommerce site owners with an "Abandoned cart reminder" to re-engage customers that left without buying the contents of their shopping cart by sending them a web push notification automatically. With WonderPush, automating web push notifications based on user behavior is easy, just connect to your WonderPush dashboard and set up a campaign triggered when users meet certain segmentation criteria. Installing WonderPush only takes a few minutes and requires absolutely no coding skills. Moreover, you may try how it works using a 14-day free trial.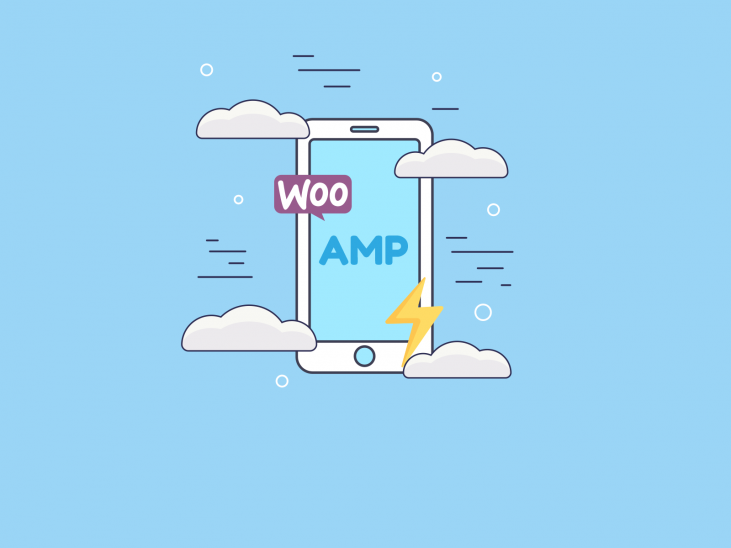 AMP (Accelerated Mobile Pages) is a plugin that will help any website to load faster on mobile devices, i.e. pages will be opened quicker on phones than on desktops. One uses AMP for correct and fast displaying of the website on other sharing platforms. Pages with AMP plugin integrated load faster and what's very important they are ranked higher in the Google search list. You can easily track visitors with the special analytic toolkit.
This plugin automatically removes a great deal of unused CSS code to correspond to the AMP's limit (50 KB). As it was crafted especially for WordPress, its ecosystem is supplied with all needed tools for creating the best experience with very smooth content making a workflow. You become many additional features at your disposal, such as monetization with compatible Ads, support from top SEO plugins, advanced design settings, and others.
Taking into account that nowadays social media networks are very popular with people, the promotion through them and being in touch with potential clients & customers are the must. With Easy Social Share Buttons for WordPress, you can create customized buttons that will encourage people to discover your products.
This social sharing plugin empowers you to share your content via over 50 major social networks as well as mobile messengers. Easy Social Share Buttons plugin is something that every business website needs since it shows your visitors different aspects of your business.
Conclusion
As you can see, the variety of plugins is immense. We have a huge hope that you will find something useful from this WordPress plugins list that was made based on our own experience as well as the experience of our customers. We will be very pleased if you leave a comment below and share your opinion with us. Provided you have already used some of these recommended WordPress plugins, don't hesitate to inform us and give true feedback.