16 Best WordPress Coming Soon Plugins (Free & Premium)
You are probably wondering how to put your WordPress website into maintenance mode.
No matter your reasons for using temporary under-construction banners/pages in WordPress – site downtimes or the first launch – you need an easy way to deal with the task.
This is the case when full-fledged and simple premium and free WordPress coming soon plugins come in handy. They are crafted to provide you with a super easy, no-brainer, no-coding, and no-tinkering (almost) under-construction template building experience, including with coming soon animation effects.
Still, you need to give it your own time and effort. In some cases, it's better to entrust your website maintenance completely to WordPress experts like WP Buffs (we know that these guys are doing a really good job) and never get worried about anything. However, if you are ready to proceed with the plugin, let's continue.
Under maintenance and Coming soon pages are a good solution for disabling your WordPress website temporarily. And we've got a nice collection of WordPress coming soon plugins you can start using in just a few minutes, whether you want a plain or an animated coming soon template.
Even more so, this post contains a collection of dedicated plugins, a free under construction image by our designer you can use without restrictions, and catchy headlines for under construction web pages!
6 Best WordPress Coming Soon plugins (Free & Premium) for 2023
So what is the best coming soon plugin WordPress offers?
Beware – almost all WordPress coming soon plugins have quite generic long names that are hard to remember, so make sure to add preferable ones to bookmarks!
1. Coming Soon and Maintenance Mode Pages for WordPress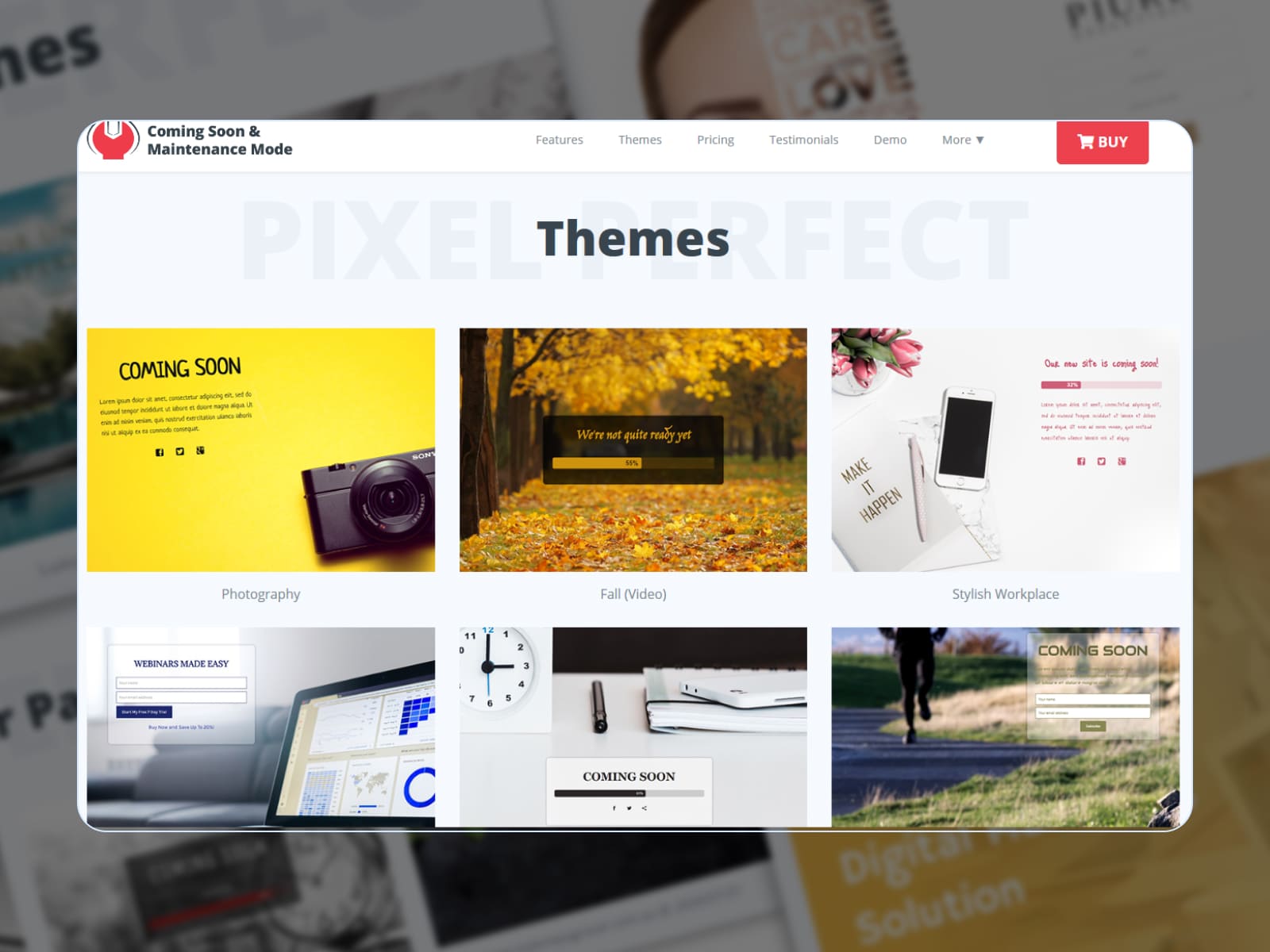 | | | | | |
| --- | --- | --- | --- | --- |
| NAME | PROVIDER | PRICE | INSTALLATIONS | UPDATED ON |
| Coming Soon and Maintenance Mode | WebFactory Ltd | $39 per year | 20K+ | October, 2022 |
One reason why this WordPress holding page plugin is on top of the list of other WordPress coming soon plugins is that I really loved playing with its backend demo (which is accessible in a click without email registration). It gives a clear idea of how to manage the plugin and what it's capable of.
The admin settings are really straightforward. You can easily control when the website maintenance mode is on/off. The plugin welcomes you with a prepared list of answers to common user questions, so you can quickly figure out how to set things up and prioritize your work with it. This is the best available evidence of a very thought-out user-centered design.
Many of these designs come with a specific and unique construction sign so it's easy for the readers to get the idea.
Above all, the plugin arms you with tons of on-demand features for building and getting the most out of the website soon mode:
Dozens of pre-designed under construction templates – stunning and professional ready-to-go layouts.
A huge library of free high-res images (650,000+) to fit the taste and purpose of any website.
A real-time drag-and-drop design-builder to help you make required tweaks without effort (change colors, fonts, sizes, background, logo, etc.).
Tools for SEO.
Instagram filters.
You can upload and customize Youtube and Vimeo videos.
A full-featured and fully customizable email subscription form (including GDPR Consent Checkbox) will give you a chance to skyrocket your email list growth before the website is up and running.
Ability to add a countdown timer and a progress bar.
Support for major social media icons.
Autoresponder and email marketing services (Mailchimp).
Flexible website access rules.
Support for custom styles (developer-friendly).
Free version available.
Different pricing plans unlock different sets of features, so you can easily choose the most suitable one for your needs and budget. Actually, for $29 you are able to get absolutely everything needed for creating and optimizing your WordPress maintenance mode page.
No surprise this plugin is used by thousands of WordPress businesses. It gives you all the needed tools to not just build a remarkable coming soon page, but also promote the website to the fullest even before its launch.
2. LightStart – Maintenance Mode, Coming Soon and Landing Page Builder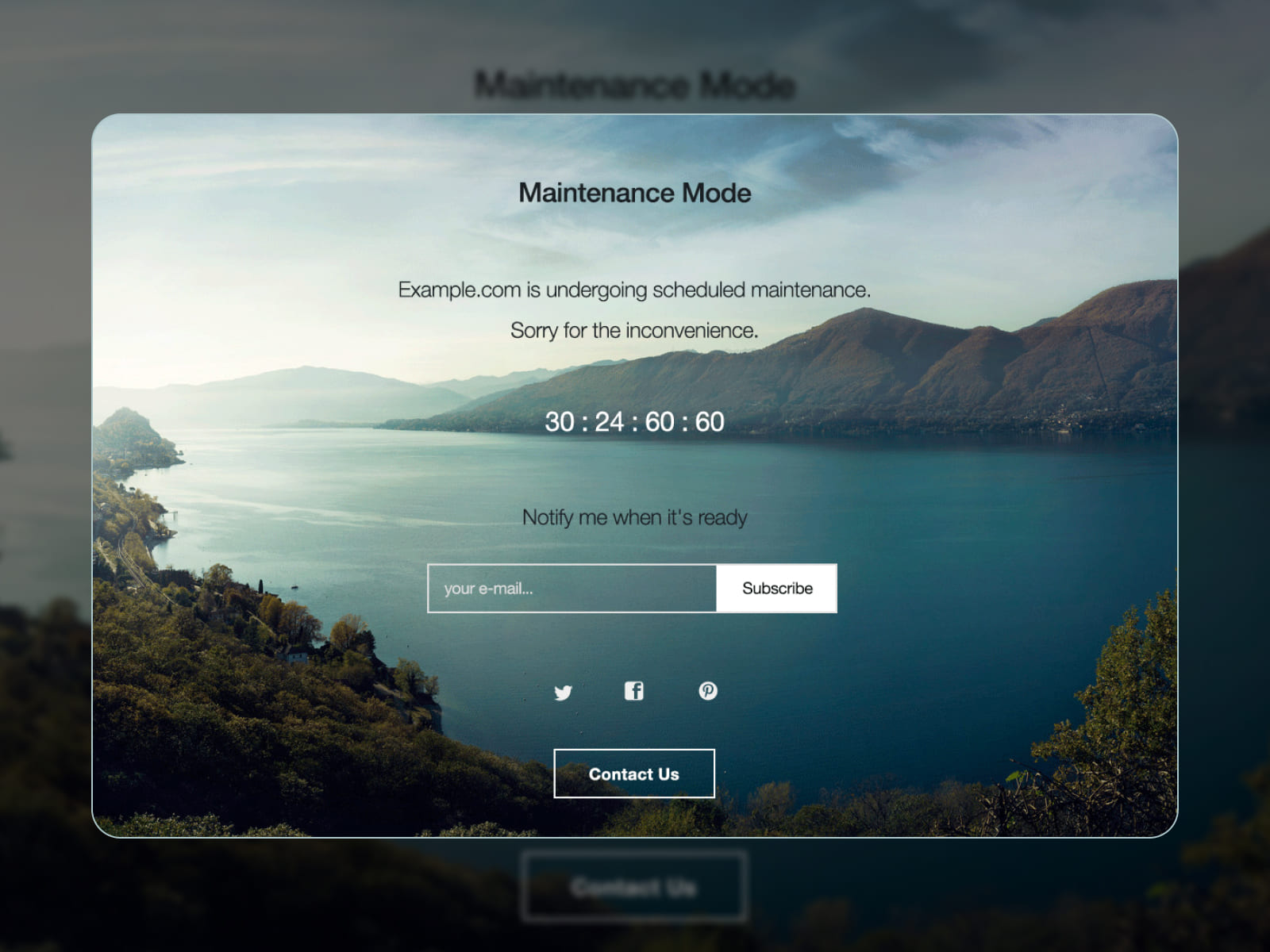 | | | | | |
| --- | --- | --- | --- | --- |
| NAME | PROVIDER | PRICE | INSTALLATIONS | UPDATED ON |
| LightStart | Themeisle | Free | 900K+ | November, 2022 |
This is probably one of the best free maintenance mode plugins WordPress offers for budget-minded people. Of course, it doesn't offer that bunch of premium-like features, but if you are looking for a barebone set of options for a simple coming soon page in WordPress, it should suffice.
The plugin's toolkit provides all basic customization and marketing options for placing your website into the maintenance mode:
Customizable background image (place your custom image), texts, colors, and fonts.
Ability to set a Countdown timer.
Email subscription form to capture emails of your visitors.
Support for WordPress multisite (manage multiple websites independently).
Support for social media icons.
Chatbot feature aimed at interacting with visitors to get them to subscribe to updates at the end (quite a unique feature, actually).
Ability to exclude custom login URLs from the maintenance mode.
The configuration process shouldn't be a hassle since the plugin's interface is quite self-explanatory.
3. Maintenance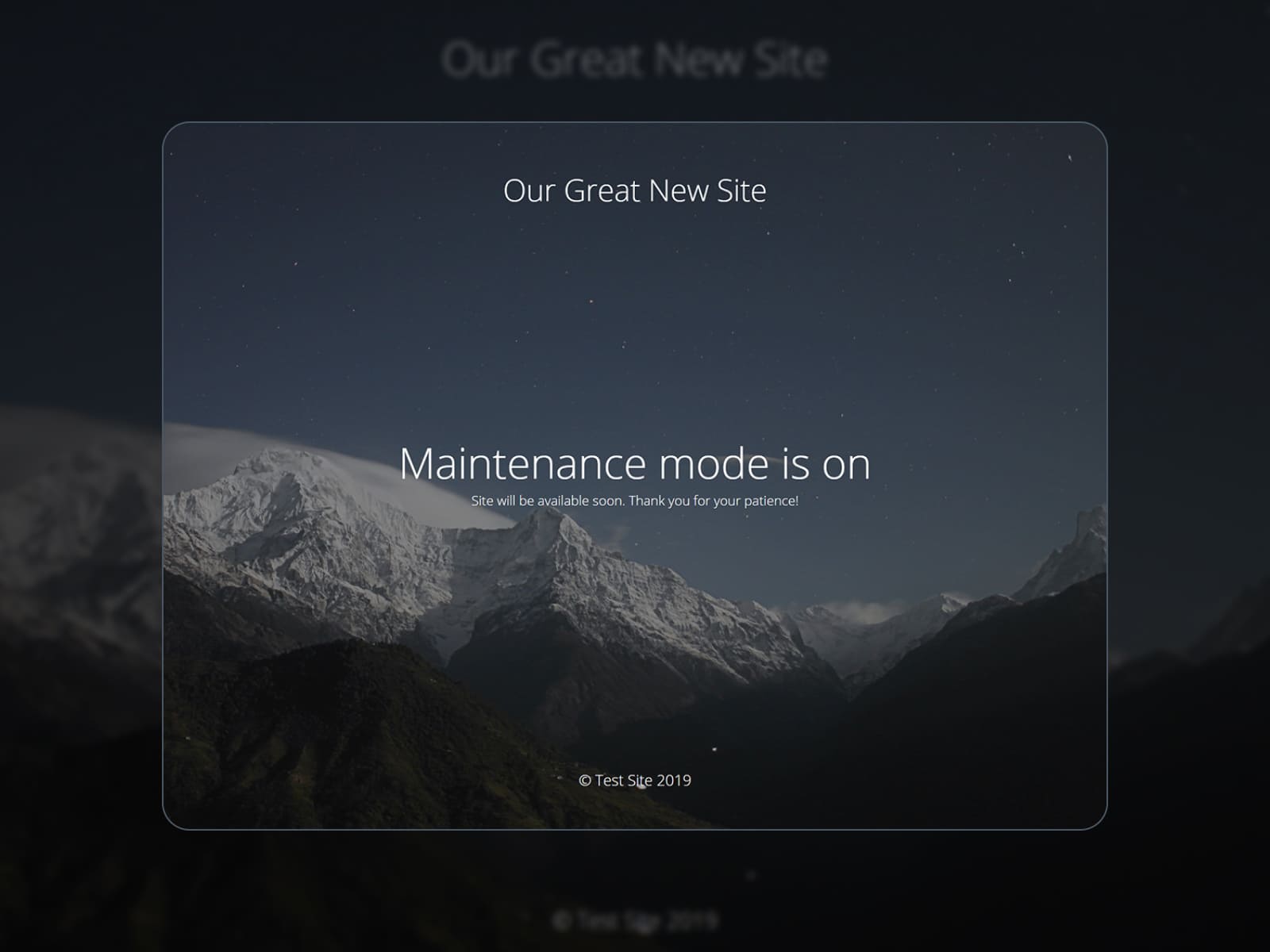 | | | | | |
| --- | --- | --- | --- | --- |
| NAME | PROVIDER | PRICE | INSTALLATIONS | UPDATED ON |
| Maintenance | LintedCode LLC | Free | 700K+ | November, 2022 |
There are several reasons why I love this plugin: these guys offer super professional and creative (to my eye) ready-made designs for coming soon pages (in other words WordPress placeholder page or WordPress maintenance page) – while all of it comes for free.
The plugin provides:
a coming soon page with configurable colors, fonts, text, logo, icons, backgrounds, etc.
fullscreen background and Google Analytics.
straightforward editing interface.
Background blur options.
support for all popular caching plugins.
Unlike some other WordPress coming soon plugins, the free version of Maintenance comes in handy with loads of branding options.
4. Under Construction Page Plugin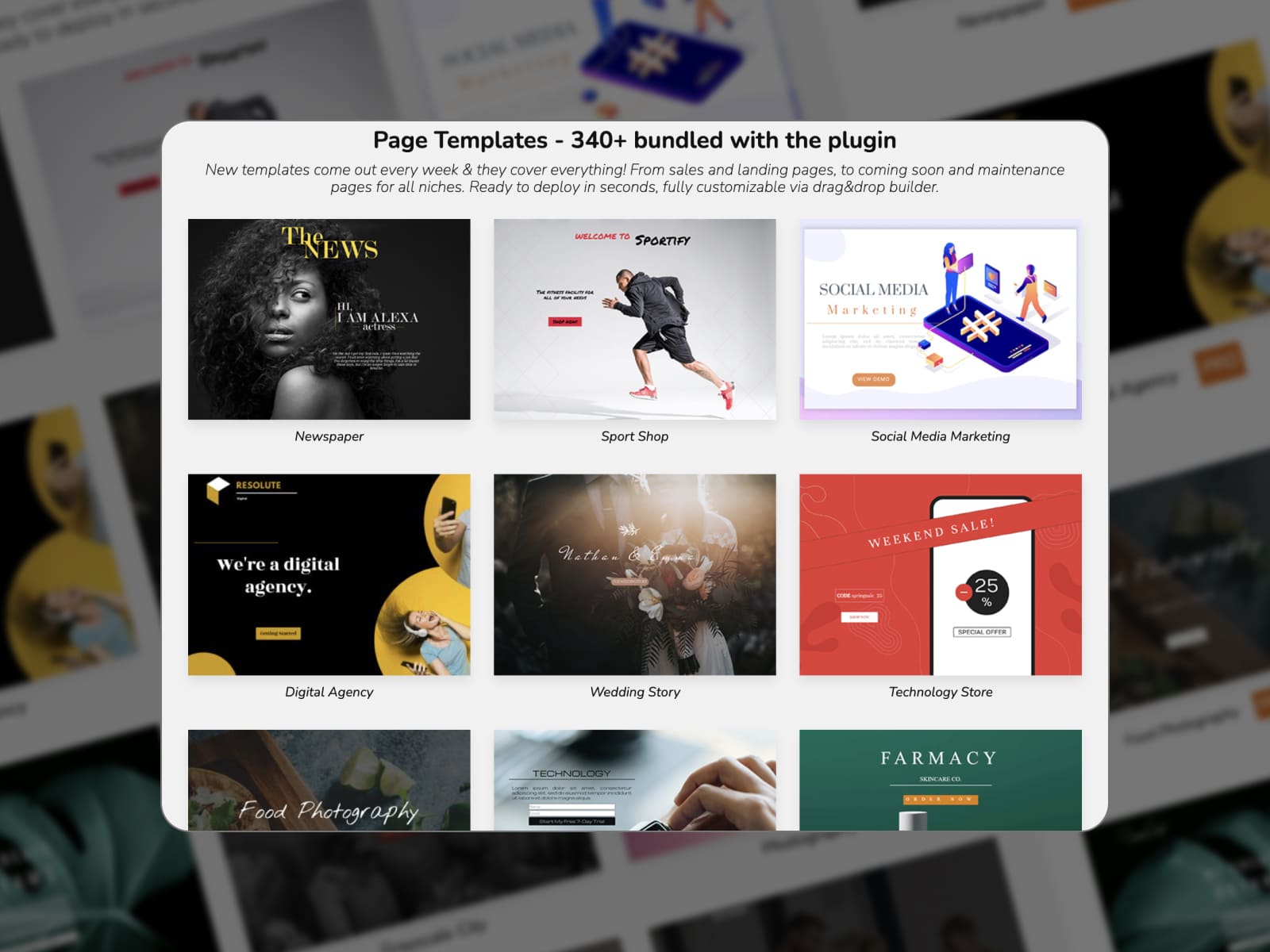 | | | | | |
| --- | --- | --- | --- | --- |
| NAME | PROVIDER | PRICE | INSTALLATIONS | UPDATED ON |
| Under Construction Page | WebFactory Ltd | $69 once | 600K+ | November, 2022 |
I think this premium WordPress plugin maintenance is one the easiest and fastest ways to build an awesome website under construction page. Why? Because unlike many other coming soon WordPress plugins in the niche, it comes with awesome pre-built templates you can employ without or with little configuration. This saves you from having to design everything yourself! When your website is broken, you don't actually have time for that.
Moreover, if you constantly deal with website maintenance issues or just need to make quick fixes, the wp maintenance mode plugin will be of good help, too.
Let's take a closer look at the core features of this WordPress holding page plugin:
A user-friendly drag-and-drop editor you can use to personalize the templates.
SEO-friendly.
Image search powered by Unsplash (check out more free stock image resources).
Google Analytics integration for traffic tracking.
Built-in contact form.
Perfect access control.
Mailchimp and Zapier integration.
Overall, if you are looking specifically for WordPress under construction plugins with tons of templates, this plugin is the way to go.
5. WordPress Coming Soon Plugin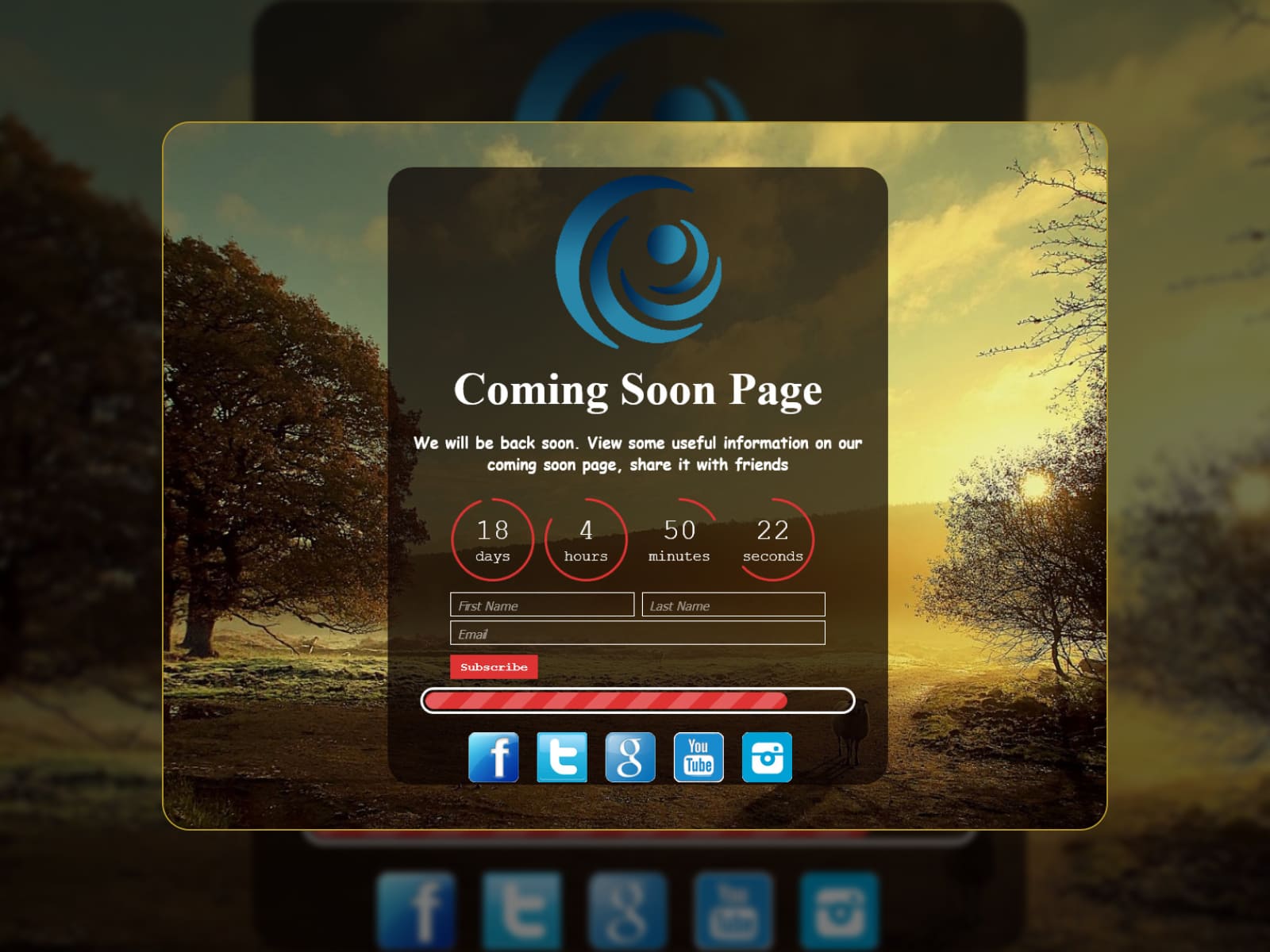 | | | | | |
| --- | --- | --- | --- | --- |
| NAME | PROVIDER | PRICE | INSTALLATIONS | UPDATED ON |
| WordPress Coming Soon Plugin | WpDevArt.com | $14 | 10K+ | June, 2022 |
This is another widely used WordPress maintenance mode plugin, which is available in free and paid versions.
It does pretty much the same thing as other under-construction WordPress plugins. However, the pro versions allow you to add a bunch of animation effects, create a background slider and offer some other fancy features that are ready to make you're coming soon or landing page truly effective.
Let's highlight some major features of more powerful premium versions of this plugin:
A fantastic level of customization (custom logo, adjustable background image, and color, adjustable element position, fonts, etc.)
Youtube video backgrounds.
The countdown timer is available in three designs and has lots of appearance customization tools (btw, it can be hidden or disabled when expired).
Customizable email subscription form.
Social media buttons integration, including an option to upload your custom image.
Support for favicon upload.
Overall, the wp maintenance mode plugin doesn't offer you lots of ready-to-go templates, but it comes with one of the deepest levels of customization for each element you add to your under-construction page. You should just come up with your own ideas and design your dream page.
6. Coming Soon WP by Dazzler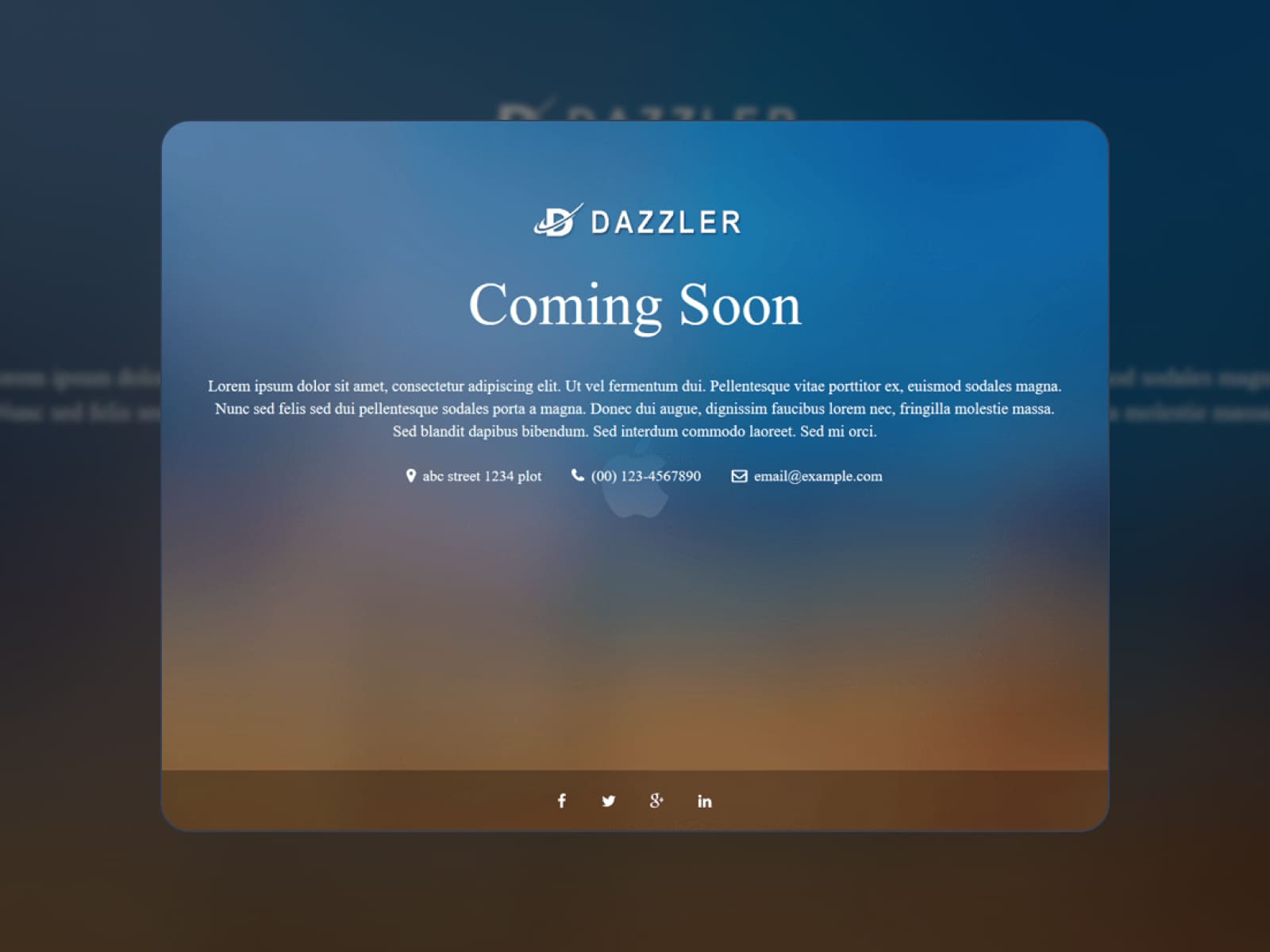 | | | | | |
| --- | --- | --- | --- | --- |
| NAME | PROVIDER | PRICE | INSTALLATIONS | UPDATED ON |
| Coming Soon, Under Construction & Maintenance Mode | Dazzler | Free | 10K+ | August, 2022 |
Another good choice among the free WordPress coming soon plugins. This plugin will help you create a minimal coming soon page with all the necessary details. The most distinctive feature of its Pro version is a number of popular email marketing services you are able to connect your newsletter subscription with, including Mailchimp, Madmimi, GetResponse, Icontact, and more.
However, let's see what you can achieve with a free Coming Soon WP plugin. Almost all are very basic features:
Customize a color scheme, upload a background image, change fonts, add contact info.
Support for 4 social media profiles (Facebook, Twitter, Linkedin, Google+).
SEO of titles and descriptions.
Background slideshow with up to 5 images and some more tools.
But if you need to unlock more features in free WordPress coming soon plugins, like Google fonts access, a contact form, user access control, a collection of design templates, and more, you'll need to purchase a premium version for at least $19, which is relatively not expensive.
7. WordPress Coming Soon Page Creator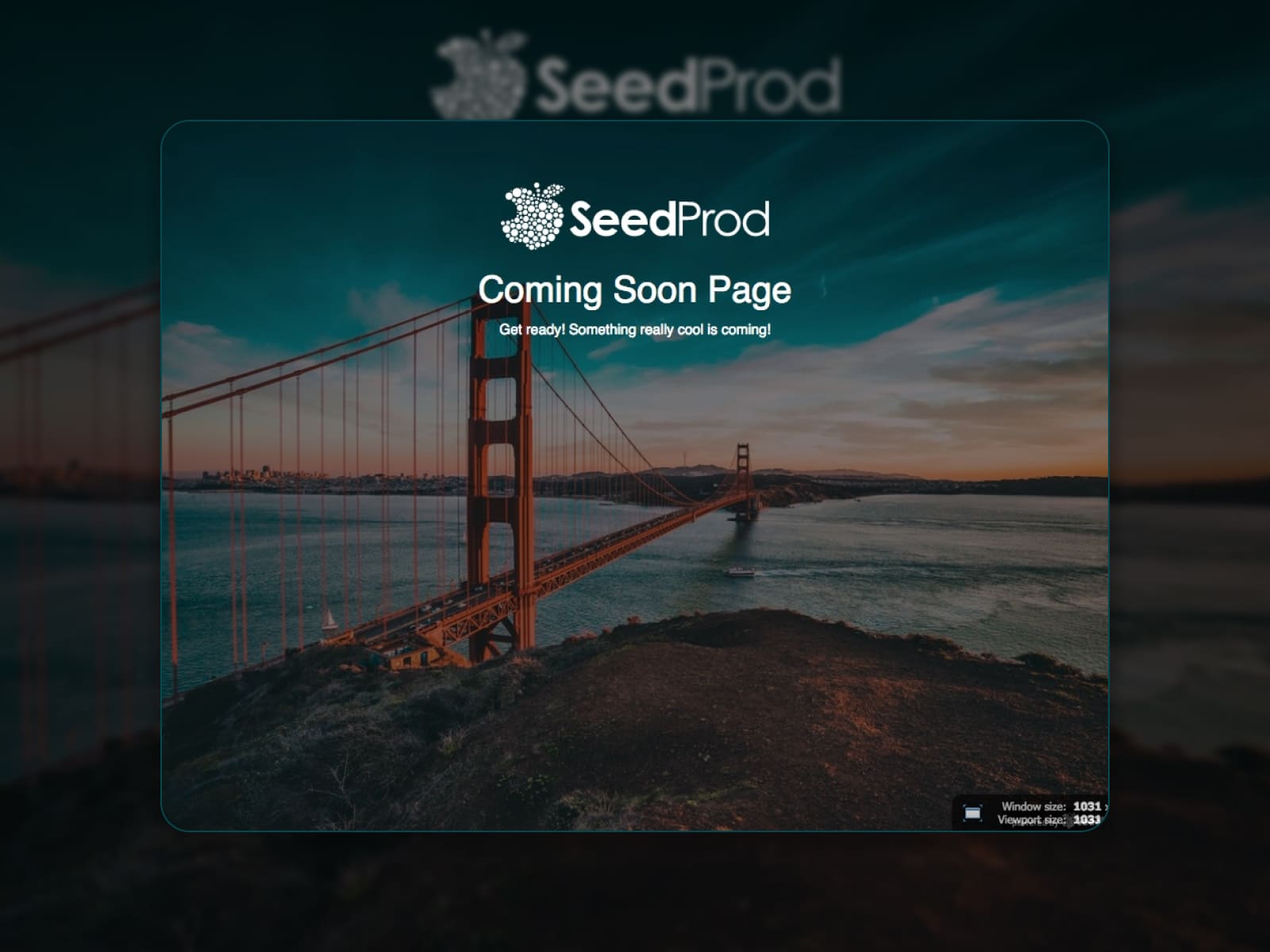 | | | | | |
| --- | --- | --- | --- | --- |
| NAME | PROVIDER | PRICE | INSTALLATIONS | UPDATED ON |
| WordPress Coming Soon Page Creator | SeedProd LLC | $79 (includes multiple tools) | 1+ million | November, 2022 |
Coming soon page & Maintenance mode by Seedprod is one of the top popular WordPress plugins. You can download it for free or benefit from tons of features of a premium version. The plugin is recommended by many WordPress experts and, which I think is even more important, is used by thousands of WordPress users. It's also a great option if you are looking for a WordPress coming soon with a password plugin.
The best thing about the Seedprod plugin? I'd say it's a real-time drag-and-drop builder, which is similar to WordPress page builders in terms of user experience. If you need to build a minimal coming soon page, the free version should be enough. Actually, it doesn't sound like a much better option than any other free under construction WordPress plugin maintenance but gives you nice customization control over the page. The free version doesn't support extra features like social share buttons and email services integration.
But if you are ready to pay some money to use premium features, I believe it will pay off. So what are some other features you get within a premium version? Let's highlight the most prominent ones (note that some of the following features are available only in the Developer pricing plan).
Highly user-friendly visual page builder.
A collection of free background images and Google fonts.
50+ pre-built coming soon pages WordPress templates (though they don't look distinctively different).
Zapier integration for connecting email marketing services you already use.
Social media icons and social share buttons.
Photo and video embed.
Fullscreen slideshows.
Countdown timer and progress bar.
Multisite support.
GDPR ready.
Google Analytics support.
Custom favicon.
You can test drive the backend tools of this maintenance mode WordPress plugin for free.
8. EZP Coming Soon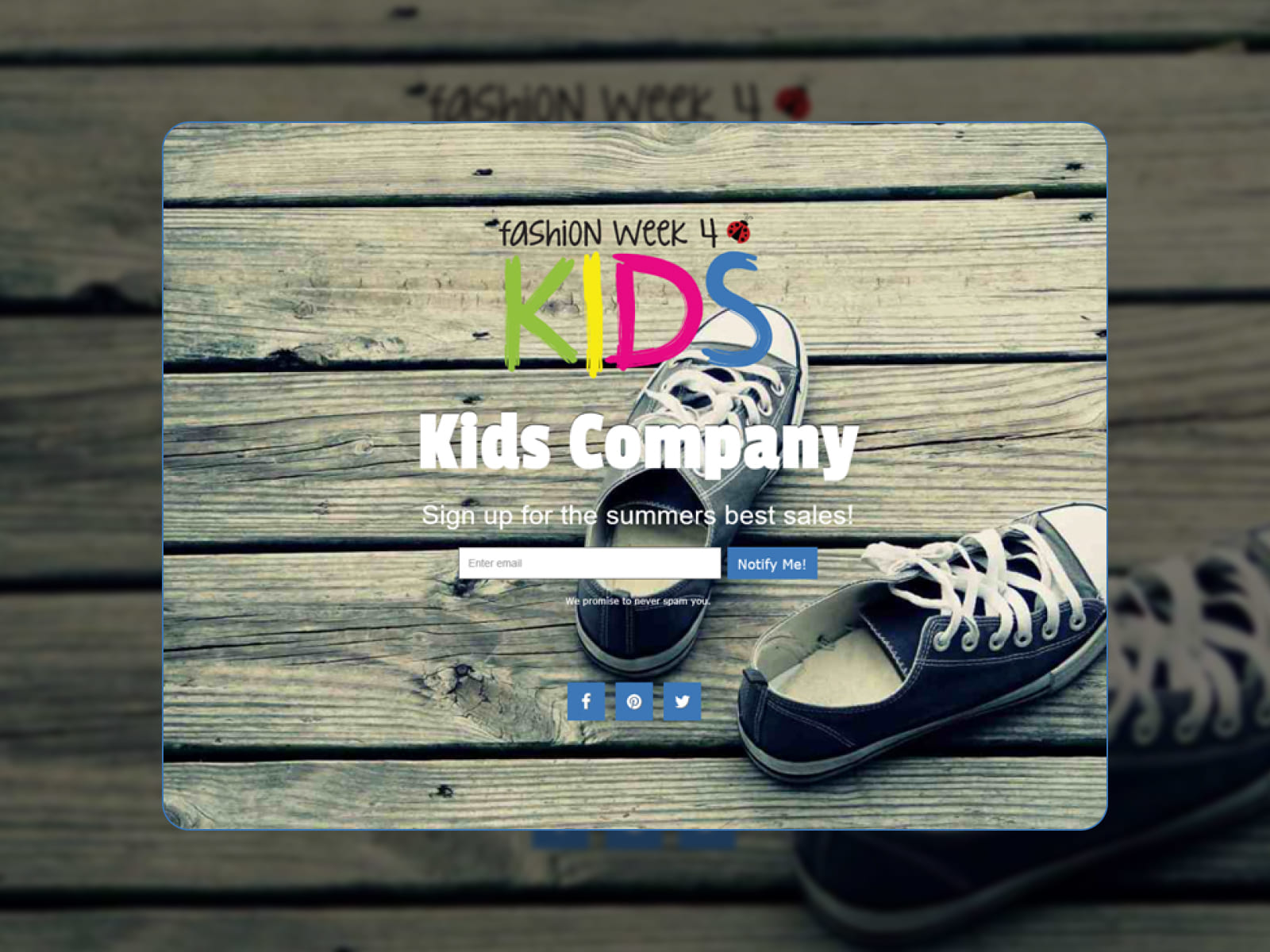 | | | | | |
| --- | --- | --- | --- | --- |
| NAME | PROVIDER | PRICE | INSTALLATIONS | UPDATED ON |
| Coming Soon Elite | SNAPCreek | $14,95 | N/A | N/A |
One more nice WordPress maintenance mode plugin that you can get at just $15 for one website (all elite features included!). There is also a free version with such feature as a countdown timer, which typically comes paid in other similar coming soon plugins for WordPress.
Let's dive into the most interesting features of the Pro version of the WordPress edit soon page:
Fully customizable page with configurable logo, fonts, and effects.
Customizable backgrounds.
Fullscreen video background.
Autosync to MailChimp and Constant Contact.
Advanced access control.
Out-of-the-box social icons integration.
9. Coming Soon Page Builder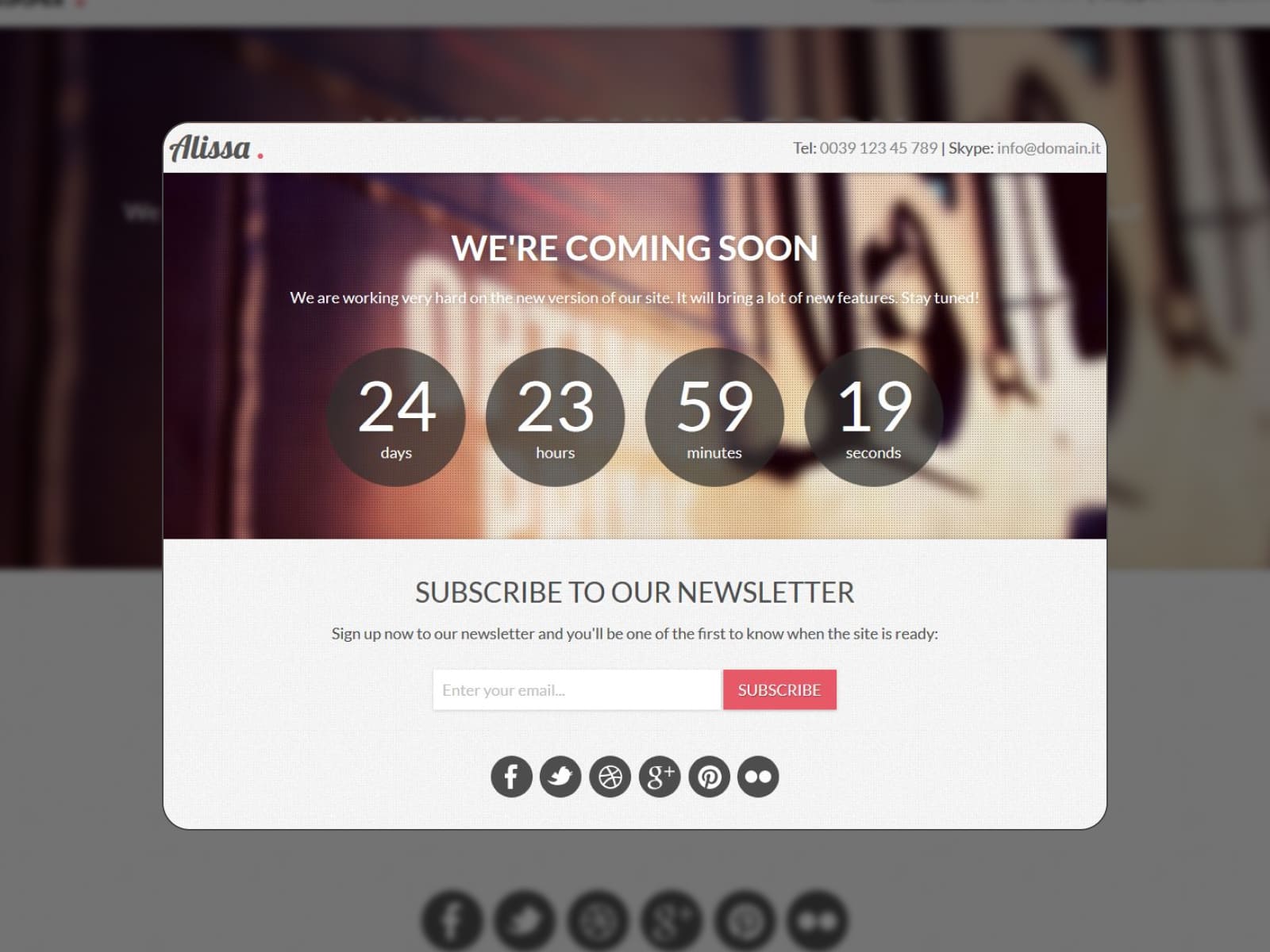 | | | | | |
| --- | --- | --- | --- | --- |
| NAME | PROVIDER | PRICE | INSTALLATIONS | UPDATED ON |
| Rocket Maintenance Mode & Coming Soon Page | WPExperts.io | Free | 10K+ | June, 2022 |
This plugin comes with pretty much the same toolkit for creating a fully-featured under-construction banner. The editor unlocks a whole array of tools: customizable texts, logo, background, social icons, and more standard options.
You may also enjoy this solution thanks to such premium options:
Five premium customizable templates.
WordPress user role control (manage website access).
Countdown timer.
SEO tools.
Email subscription form with MailChimp integration.
Traffic tracking.
5 Best Maintenance Mode Plugins for 2023
Let's now have a qucik look at other solutions that can help you put your website under the maintenance more easily.
10. Coming Soon and Maintenance Mode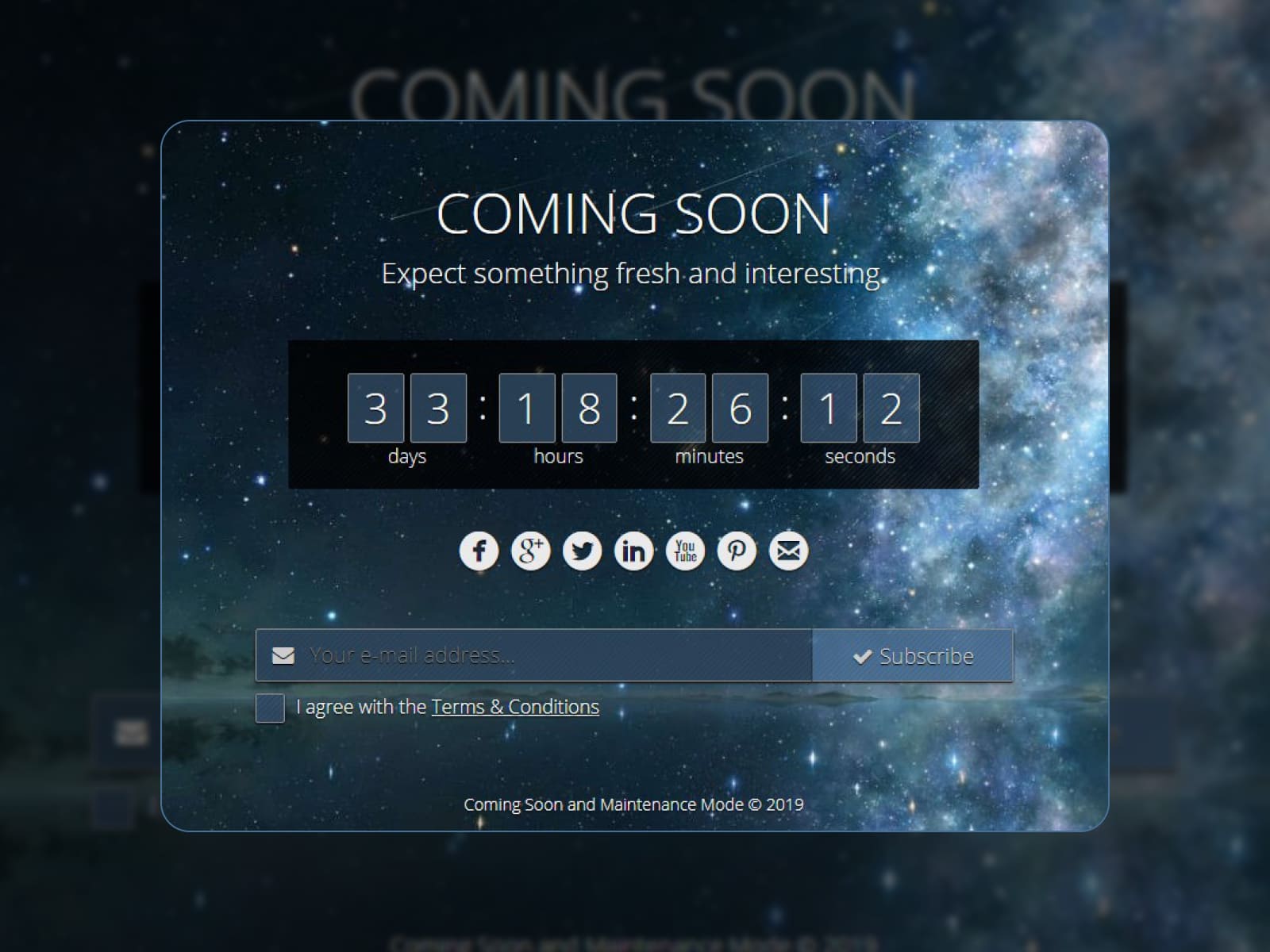 | | | | | |
| --- | --- | --- | --- | --- |
| NAME | PROVIDER | PRICE | INSTALLATIONS | UPDATED ON |
| Coming Soon and Maintenance Mode | Halfdata | $19 | 700 | October, 2020 |
One more decent option for building responsive maintenance mode pages for the WordPress site. This one is fast to configure and provides support for integration with popular email marketing platforms, namely MailChimp, AWeber, GetResponse, Campaign Monitor, iContact, and MyMail. User role management is available too: you are free to disable maintenance mode for users with certain roles.
Advantages of the Coming Soon and Maintenance Mode plugin that are worth mentioning are:
Countdown timer.
AJAX-ed opt-in form.
Emails are collected in a local database.
CSV import of the gathered emails.
Full-color customization.
SEO friendly.
Translation ready.
11. Coming Soon CountDown Responsive WordPress Plugin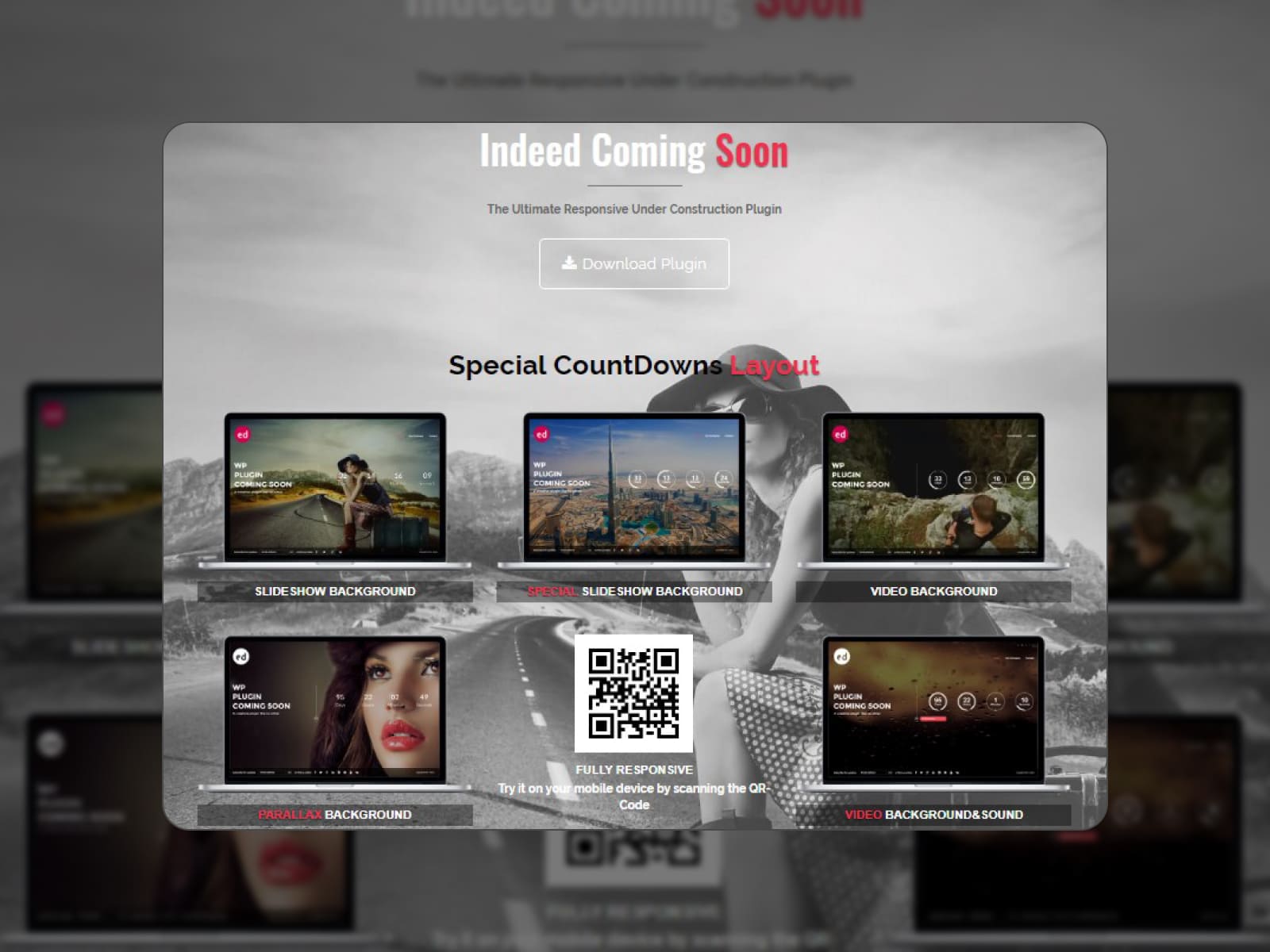 | | | | | |
| --- | --- | --- | --- | --- |
| NAME | PROVIDER | PRICE | INSTALLATIONS | UPDATED ON |
| Coming Soon CountDown Responsive WordPress Plugin | WPIndeed | $18 | 2K+ | October, 2022 |
The cool feature of this maintenance mode plugin is its variety of ready-made demos of coming soon banners with multiple background options. Currently, you can choose among slideshow background, video background, parallax background, static image background, or full-color background. Also, for you to keep the design of your temporary website professional, the plugin provides you with 10 pre-made color schemes.
Some other helpful features of this plugin are:
2 countdown types: digits and circles.
Integrations with 10 email marketing platforms: MailPoet, MailChimp, Campaign Monitor, AWeber, Mailster, Constant Contact, iContact.
Roles management.
JQuery page effects.
More Info popup.
10 social links.
Free Under Construction Plugins 2023
Let's also take a look a few free and paid under construction plugins for WordPress.
12. Verde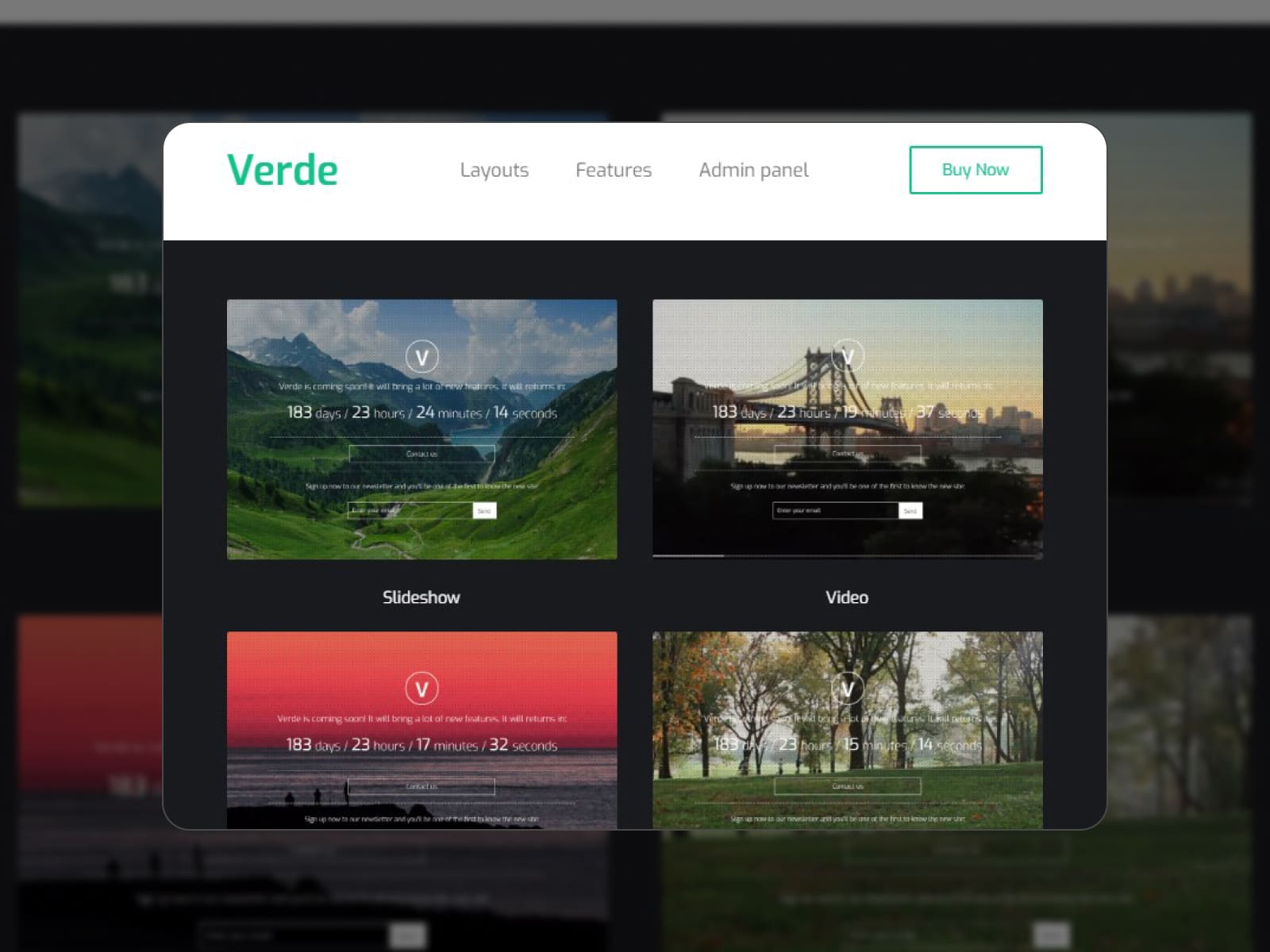 | | | | | |
| --- | --- | --- | --- | --- |
| NAME | PROVIDER | PRICE | INSTALLATIONS | UPDATED ON |
| Verde | CreaboxThemes | $16 | 1,5K+ | June, 2022 |
Verde gives you a choice of 7 background types and lets you use Google Maps as a background for the contact form section. The plugin is already translated into German, French, Spanish, Italian, and Portuguese.
What else is great about this maintenance mode plugin? Let's see:
Mailchimp and Campaign Monitor integration.
Youtube and Vimeo video embedding.
2 countdown styles.
Google fonts.
Logo and favicon change.
Detailed documentation.
13. Everest Coming Soon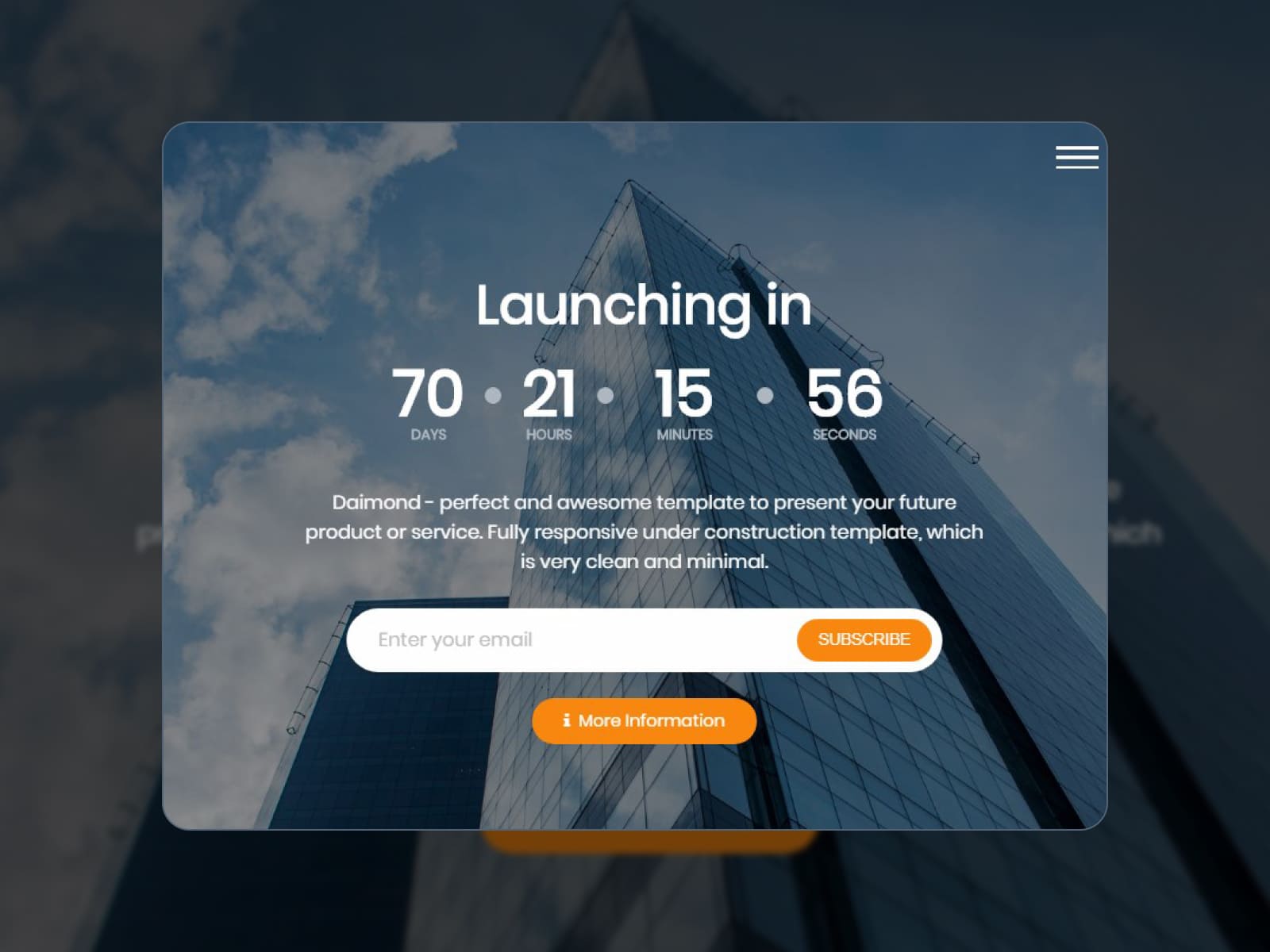 | | | | | |
| --- | --- | --- | --- | --- |
| NAME | PROVIDER | PRICE | INSTALLATIONS | UPDATED ON |
| Everest Coming Soon | AccessKeys | $15 | 400+ | April, 2021 |
The next maintenance mode WordPress plugin in our collection, Everest, is optimized for the Gutenberg editor and will smoothly work within WordPress 5.0 and higher. The pre-made templates it offers are – at least to my mind – truly modern-looking and interactive, so make sure to check them out.
Some of the other benefits of Everest Coming Soon:
Disabling maintenance mode for specific pages and IPs.
Contact form and subscription form integration.
Google Maps integration.
Site completion percentage loader.
13 social media icons.
14. Arnica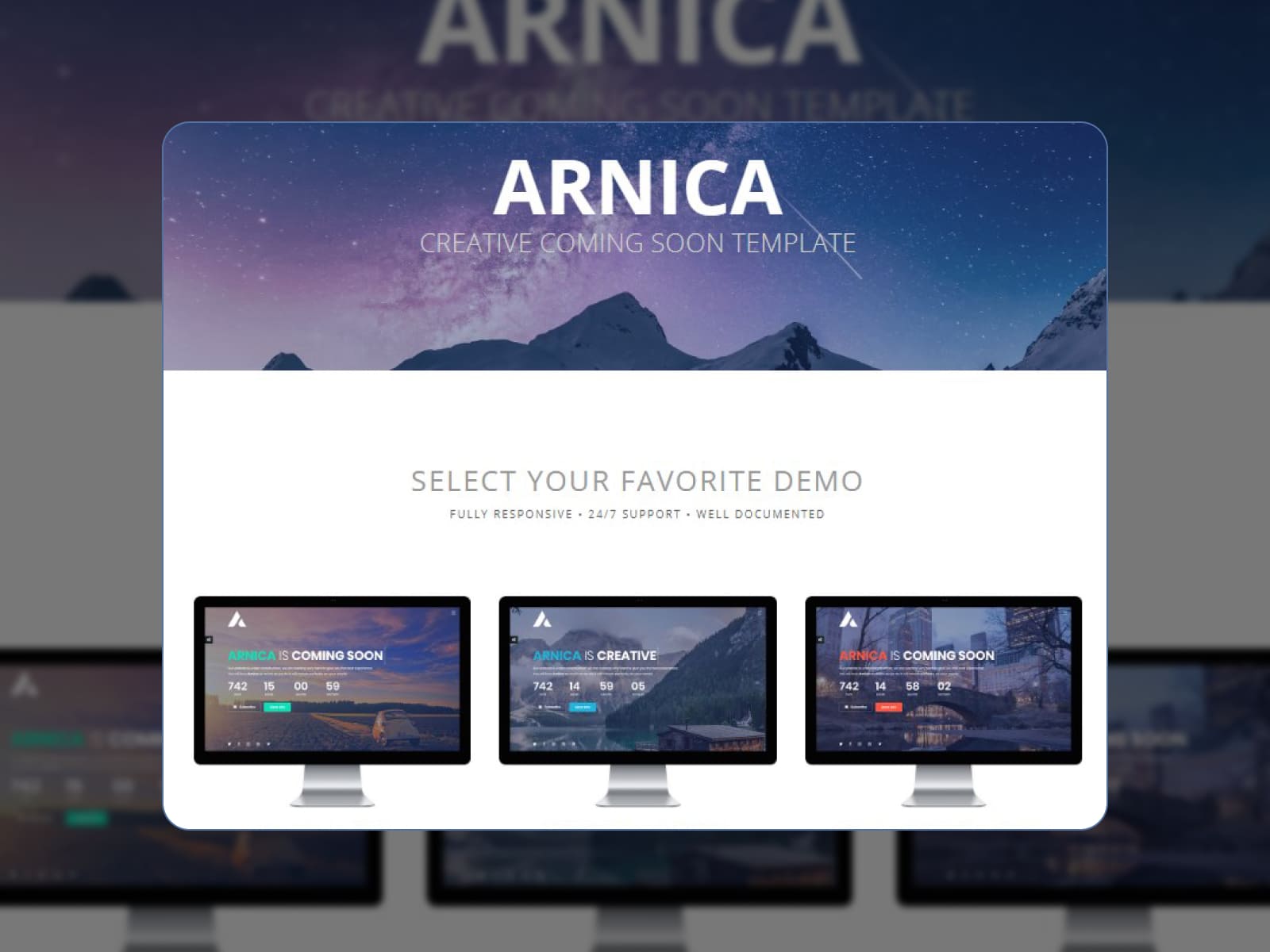 | | | | | |
| --- | --- | --- | --- | --- |
| NAME | PROVIDER | PRICE | INSTALLATIONS | UPDATED ON |
| Arnica | AthenaStudio | $18 | 300+ | September, 2022 |
Arnica is one of the WordPress coming soon plugins in our roundup that is tested with the 5.0 version and ready for Gutenberg. Using it, you can build fully responsive and retina-ready maintenance mode banners and choose among 3 background variations for them (single image, image slideshow, or YouTube video.)
Let's discover more features of this plugin:
Mailchimp integration.
Ajax PHP subscribe form.
6 pre-made color skins.
Font Awesome icons.
Typography control (Google Fonts).
15. Coming Soon by Supsystic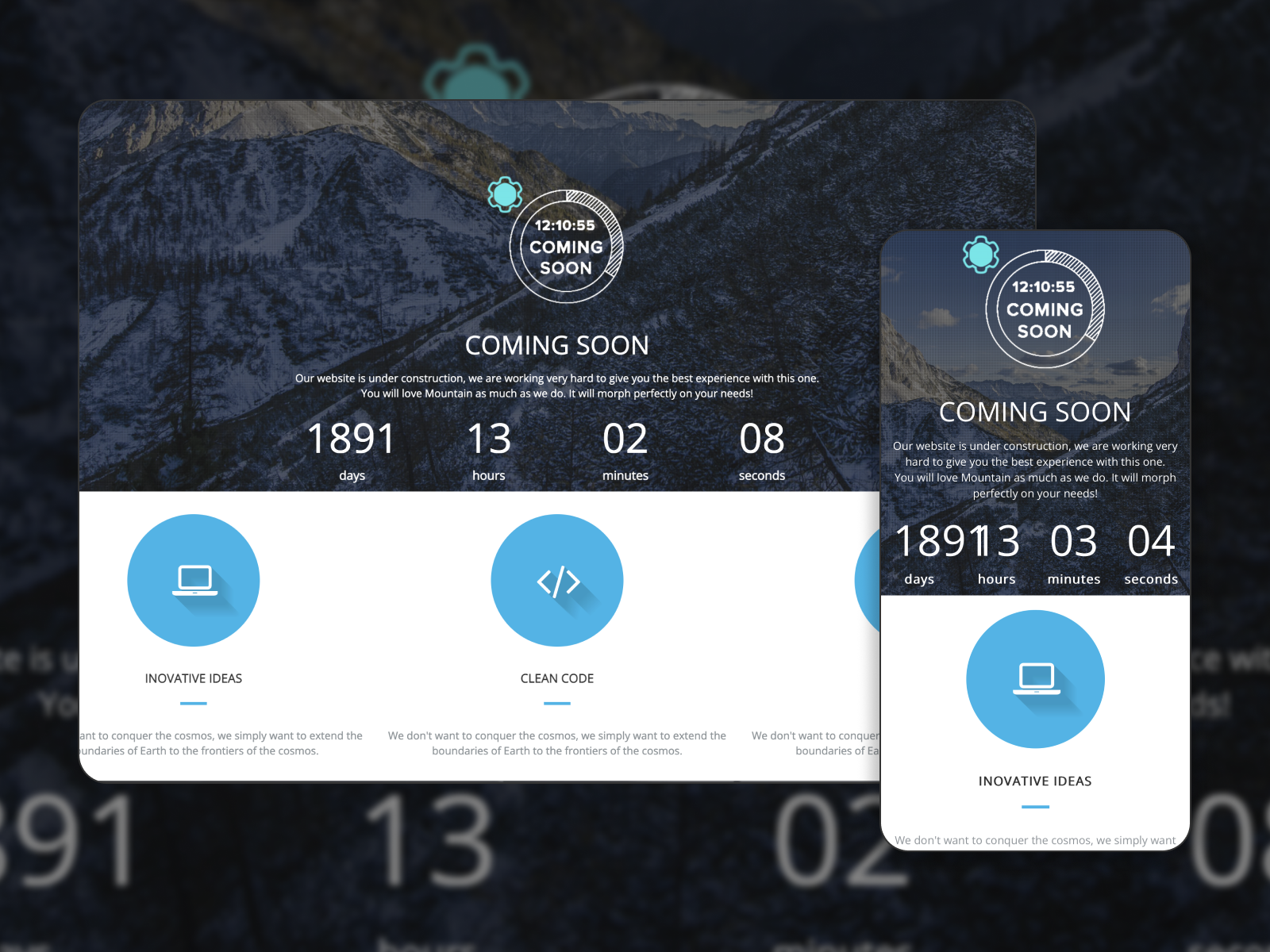 | | | | | |
| --- | --- | --- | --- | --- |
| NAME | PROVIDER | PRICE | INSTALLATIONS | UPDATED ON |
| Coming Soon by Supsystic | Supsystic.com | Free | 3K | November, 2022 |
This free tool for putting your website under construction is a very promising solution thanks to its powerhouse: multiple functionalities to make your page more dynamic and informative with countdowns, email subscription box, icons, social networks and more. It's a free solution while as usual, some tools are offered as paid. There is an easy way to preview your page while editing it.
Here are some decent features of this tool:
Various coming soon background templates.
Easily switch between the under construction, maintenance mode and redirect options.
A handy drag and drop builder.
The ability to embed a video.
Already available in 5 languages.
16. CMP Maintenance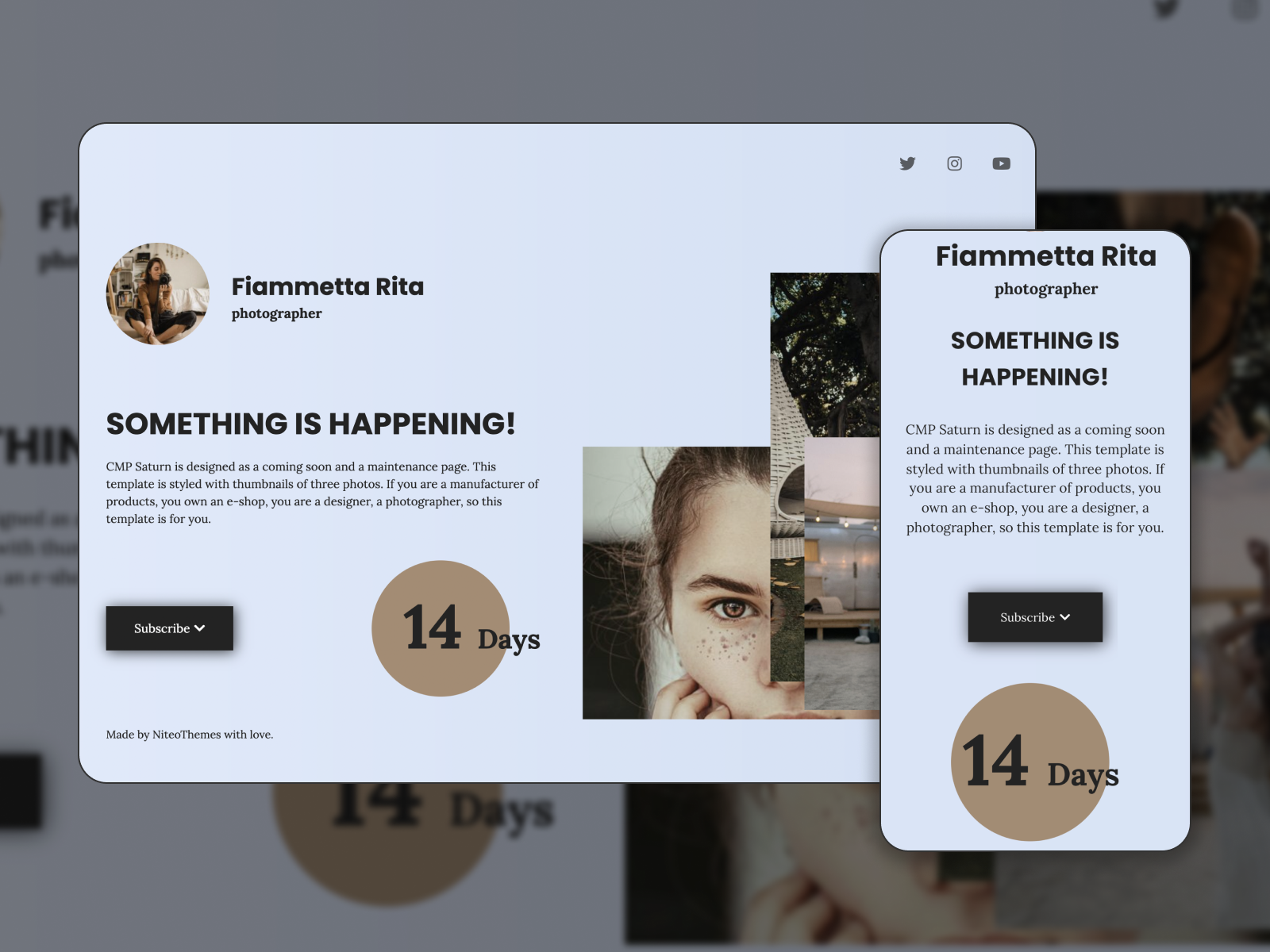 | | | | | |
| --- | --- | --- | --- | --- |
| NAME | PROVIDER | PRICE | INSTALLATIONS | UPDATED ON |
| CMP – Coming Soon & Maintenance Plugin by NiteoThemes | NiteoThemes | Free | 200K | December, 2022 |
This plugin can boast really modern-looking under construction templates, which is probably the reason it's used by a few thousand people on their websites.
Its customization options are also huge: it allows you to select a layout among offered ones, upload your logo, choose a background, including the ability to add a video, add text and graphics, select the needed fonts and more. All in all, you can create a perfectly viable under construction page in a matter of clicks, step by step.
Some other features include:
20 downloadable themes, free and premium.
Ready to be translated into your language.
Multiple integrations: Google Analytics, Mailpoet, Youtube, etc.
All the range of customization tools.
Bonus: Coming Soon Free Image by MotoPress
Our award-winning designer has created images for coming soon pages you can download and use for free with any of the premium or free WordPress coming soon plugins listed in the post.
The images have a standard size of 1920X1080px so you can basically use them in your website as background, with the text lines and the other functionality added via the chosen plug-in.
To download these images from the post, right mouse click > Save Image as.
Modern gradient Background image #1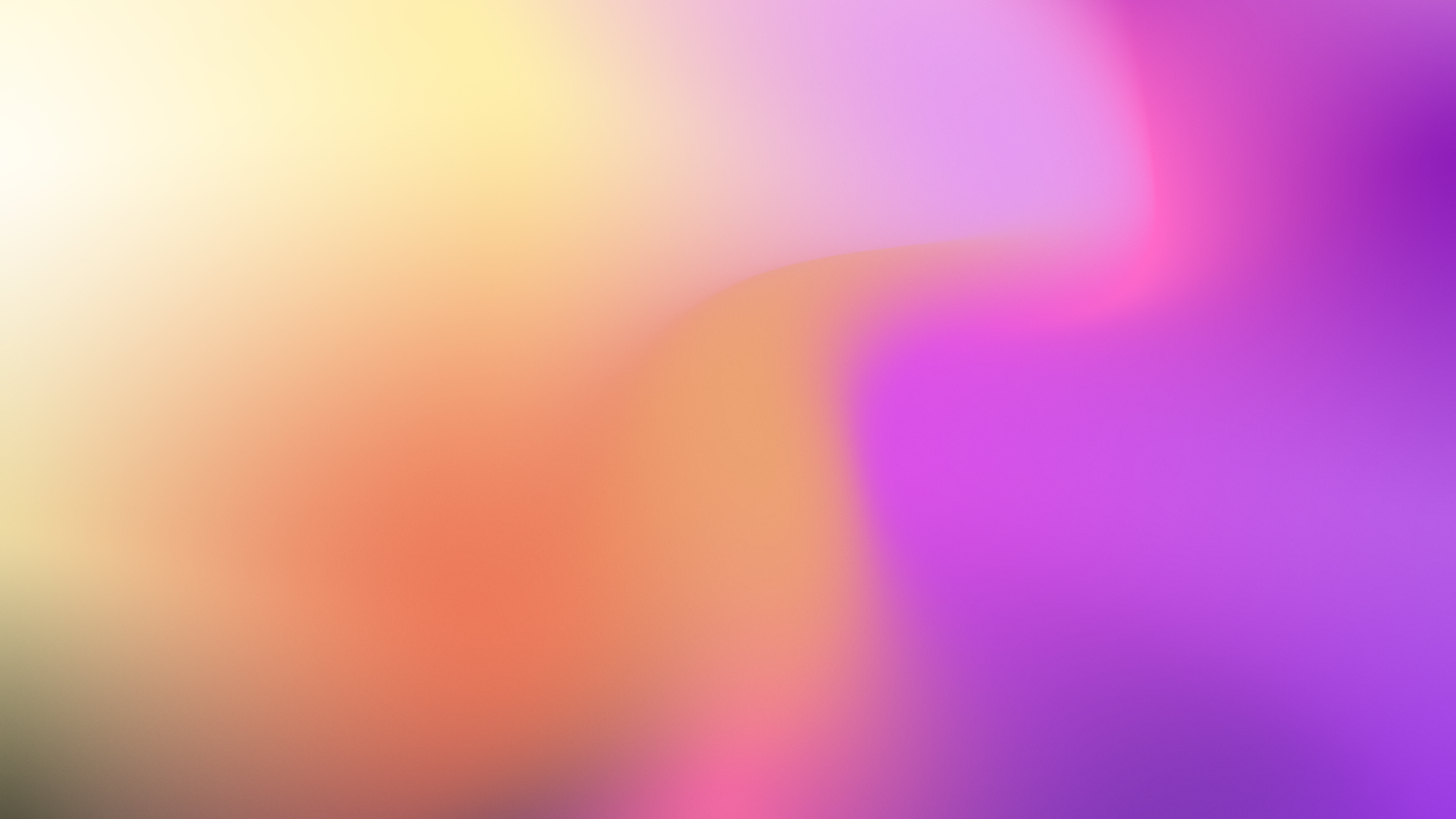 Modern gradient Background image #2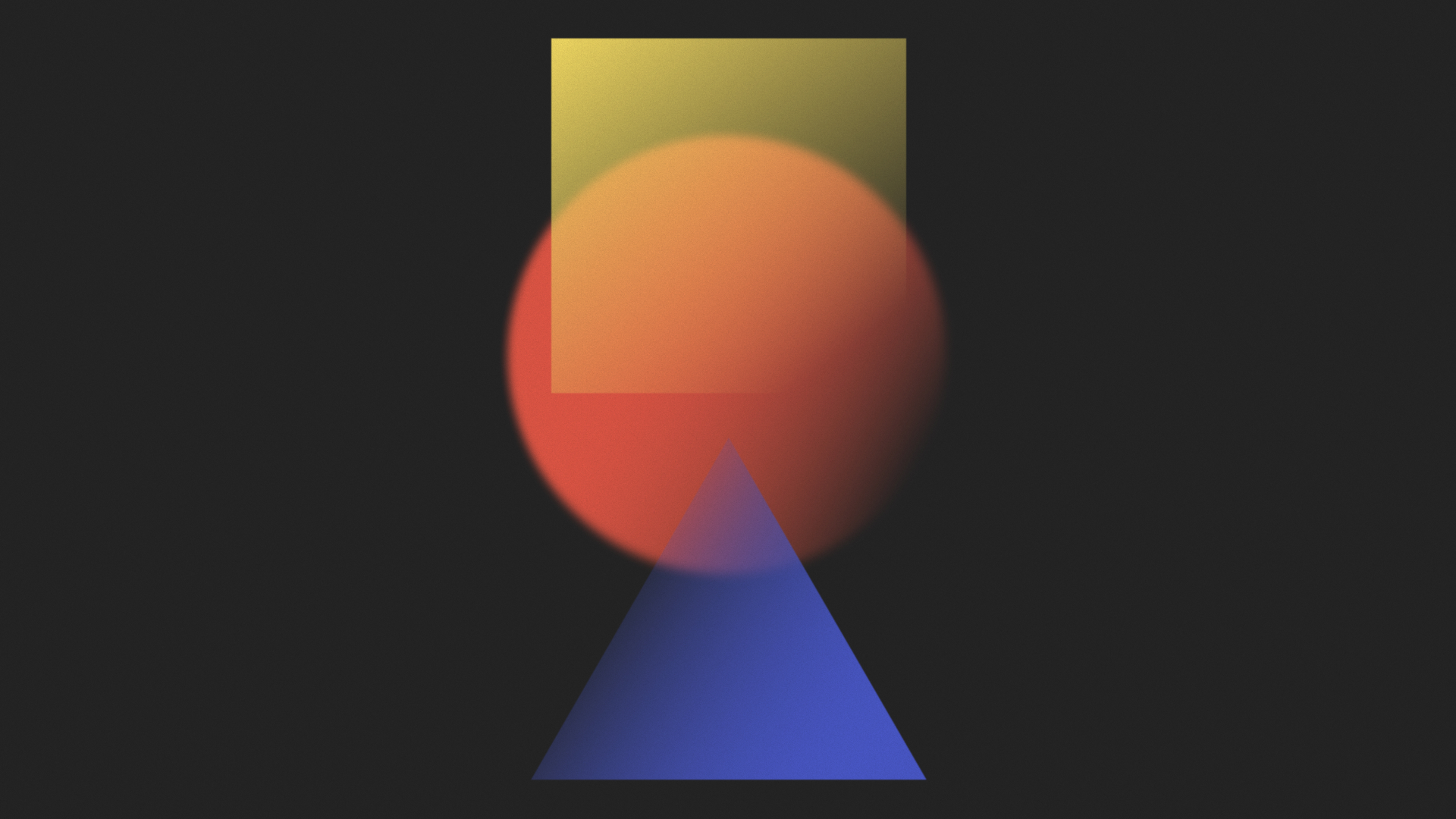 Modern gradient Background image #3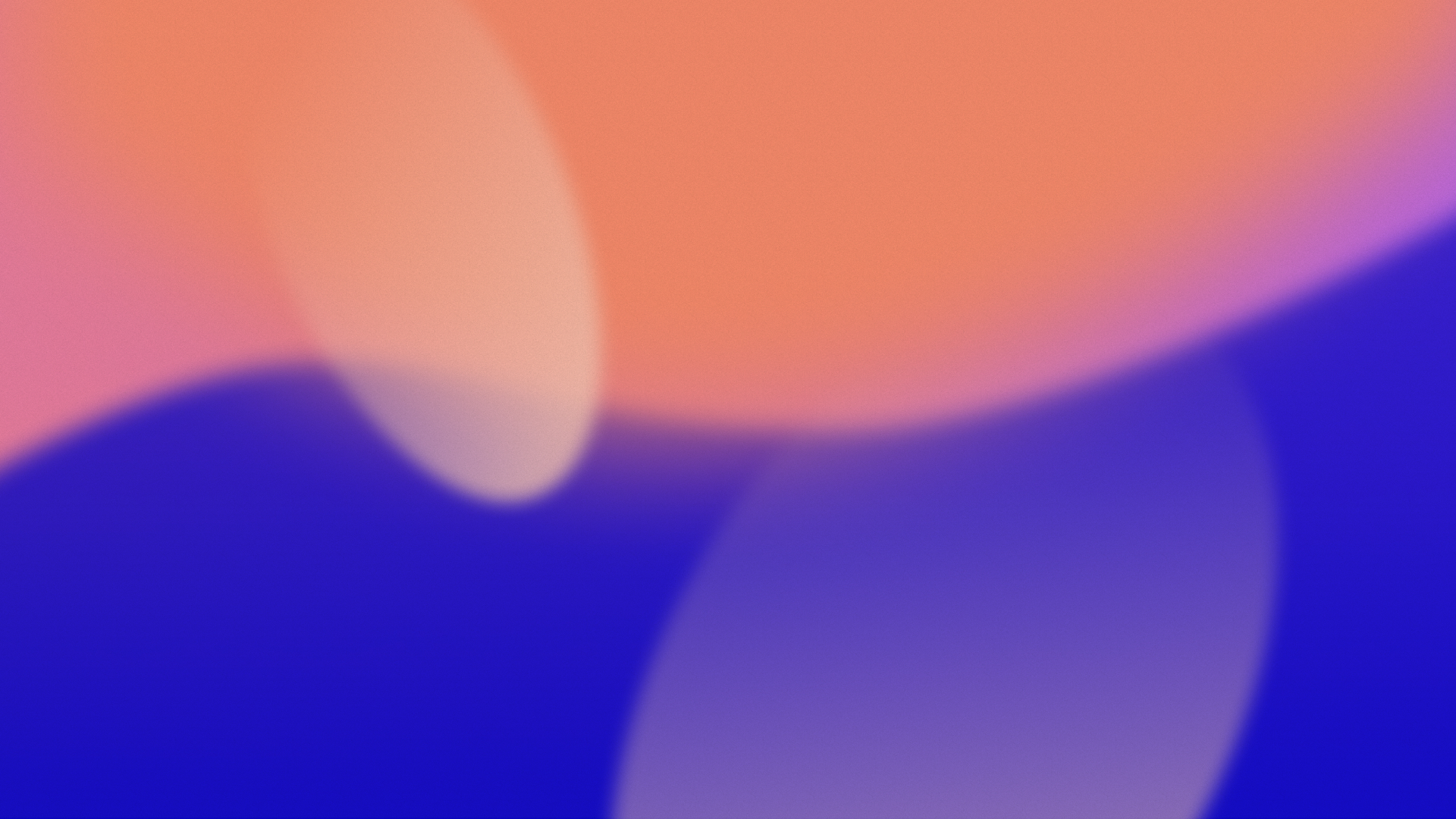 Modern gradient Background image #4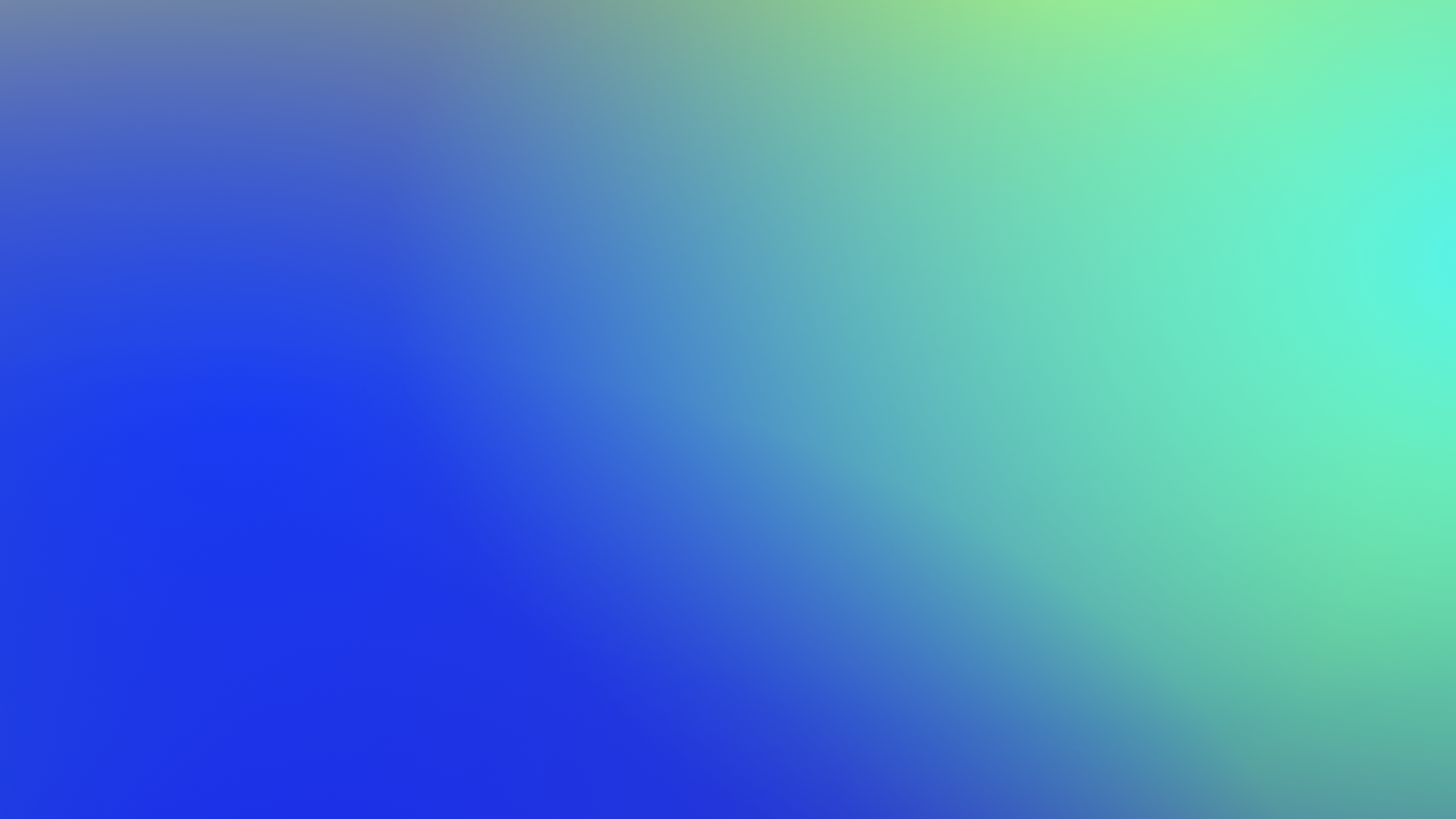 Modern gradient Background image #5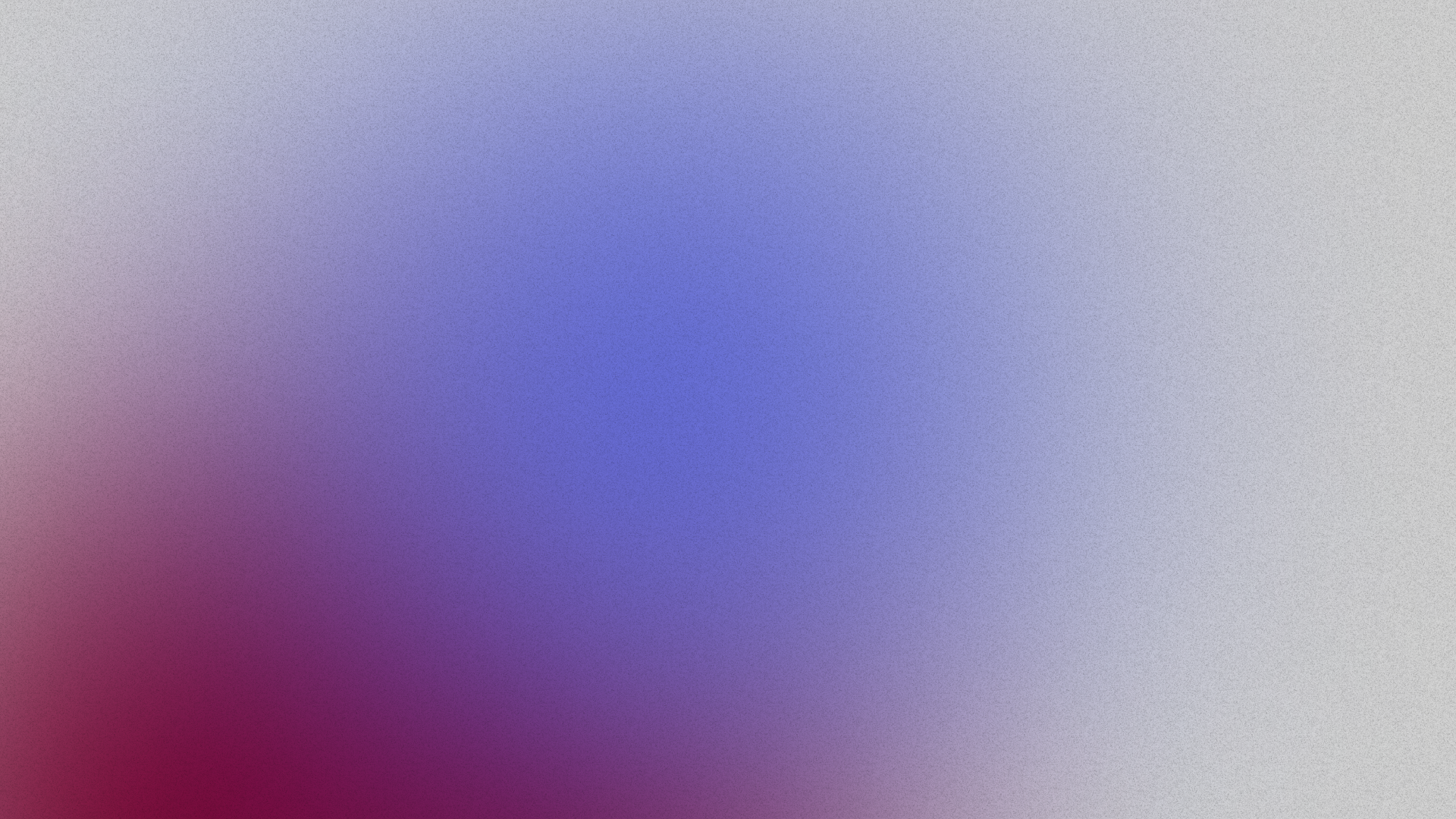 Modern nature Background image #6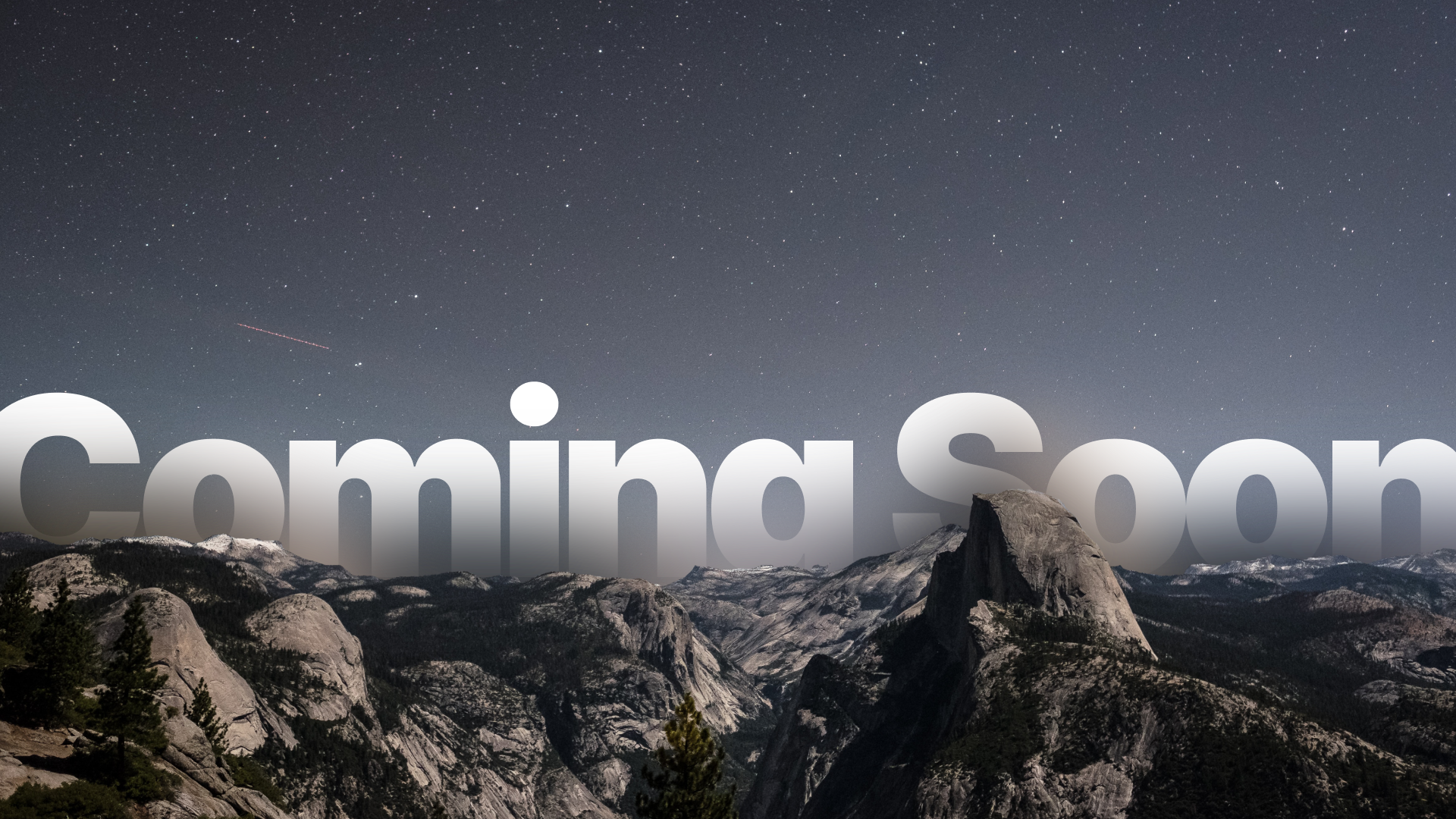 Adding Content to "Coming Soon" Pages
After you have made your mind as to what solution to choose from, comes time for the proper content to fill the page with. Not each of us is an experienced copywriter who can create catchy and eloquent descriptions. Hence, we have prepared some go-to catchy coming soon phrases which you can apply to your WordPress coming soon page.
Any WordPress website under construction is a sign to the visitors that there are some great changes going on to your site. You may add catchy website coming soon phrases and keep the audience even more intrigued. The next options will be relevant to all types of websites and businesses, whether it's a personal blog or a WooCommerce shop:
Get Ready… Something really cool is almost here!
Relax and drink a cup of coffee, while we are preparing something incredible for you.
Relax, we are just doing some redecorating on our website.
Give us a moment and we will impress you with the new website look!
Good work takes time. We're under construction to bring a full-scale website into life soon!
Visit us soon, we're finishing the website construction work!
Our team is still working on the website, only to impress you soon!
We're happy you visited our website. We're still under the maintenance mode but let's get connected.
Almost each WP coming soon plugin can be used as a maintenance plugin WordPress too. For example, if you have a blog under construction but the domain and website address are hosted, any of the WordPress maintenance mode plugins presented above will be a lifeline for you. Choose one of the suggested titles or create the unique under construction mode message with the best website coming soon text.
With a proper plugin any WordPress website under construction can look attractive and efficient, thus rise users' interest once they visit a page that is being currently developed.
Conclusion: Which plugin to choose?
We considered different criteria, such as overall customization, the number of designs, and value for money.
After reviewing the key features of the most popular solutions for WordPress, we can name the following ones as best performing based on different criteria:
Moreover:
The vast majority of plugins, free or premium, allow you to put your site under the construction mode, whether it's an up-and-running website or a fresh one.
Some plugins allow you to choose only a basic image to serve as background for your maintenance page, others give you more functionality-based tools, such as a countdown timer and more.
If you want to collect people's email addresses while your site is under construction, make sure to choose the solution with the integrated email marketing automation software, such as Mailchimp.
Only a few premium and free WordPress coming soon plugins are optimized for more complex needs, such as a login area.
Have you managed to find the best and most cost-effective solution for your needs among paid or free WordPress coming soon plugins? Share your thoughts with us about the best maintenance plugins in the comments and help other readers choose the right solutions for their projects.
---
Disclosure: this page contains external affiliate links to maintenance and under construction plugins and we may be paid a commission if you buy any. The thoughts on this page are our own and have not been based on the payment.
FAQ
How do I make a coming soon page on WordPress for free?
You don't really need anything sophisticated. With any free WP plugin in our list, you can set up an under-construction page, choose a background image and add the needed text. All you need to do is to install and activate the plugin.
How do I add Coming soon on WordPress?
You just need to choose a plugin that works for you. For example, if you need a basic text-based page, a free plugin might be enough. If you need something more complicated, for example, a login area, a countdown area, or similar, you might need the premium features. In any case, it's as simple as installing and activating the plugin.
Does WordPress have a coming soon page?
WordPress offers various solutions, free or paid, that allow you to easily install a coming soon or under construction page.
How can I get SeedProd for free?
Scroll up and find the WordPress Coming Soon Page Creator in our list and click on the "download it for free" link.
Why do I need to use coming soon plugins for WordPress?
If you are planning on creating a website and already own a domain, you may use a coming soon plugin to make your website visible on the web. Or, if you need some time to adjust your existing website without people seeing it – activate any under construction mode plugin. Also, you can collect the users' emails and notify them once the website is ready.
How to create a coming soon page for my website?
Firstly, you need to install the WordPress coming soon plugin (in our post you can choose both free and premium ones – in this post you can also find an animated coming soon template). After this, you will be able to manually create a landing page that says that your website is temporarily unavailable. The site constructor is pretty simple and intuitive in usage, so you won't experience any difficulties.
Is it possible to temporarily disable a WordPress website?
Yes. To do this, install any WordPress coming soon plugin and activate it. After, there are just a few steps left: website creation via intuitive constructor and posting. By doing so, you will keep your clients or readers aware that you will be back soon.
How to put my WordPress website in maintenance mode?
To make this, simply install any WordPress coming soon plugin and activate it in your website admin panel. This will take you less than an hour, and you will provide all visitors, willing to visit your site, with a wonderful landing page.