15+ Resources with Free Stock Photos for your Website
It's no longer a problem to get high-quality professional images for personal and commercial needs free of charge. We are not referring to the copyleft form of licensing, it's all about copywriting reform, i.e. a legal tool to build a productive and transparent relationship of web knowledge and culture. In the era of free web content, sharing of own professional and unique images is a worthy gesture and contribution to the future. And it's definitely game-changing. The watermarks are not in trend anymore. Moreover, they destroy the composition of a photo!
And what still may not be entirely clear is exactly the matter of license. If you have a list titled "free stock photo licenses I must consider" containing royalty-free, right-managed, extended ones, you should cross all of them out if you need to get really free images.
The umbrella term we are interested in is public domain images. If it's difficult to find a suitable public domain image, the Creative Commons-licensed (CC) images will definitely satisfy your needs.
Types of CC Licenses
There are different types of CC licenses, but the most important one you should pay attention to is indicated by the CC0 acronym (Creative Commons zero) that implies the content release globally without restriction. These are public domain images on the net that you can use for any type of work without conditions. Since there is also a very popular Creative Commons with attribution license type, you must still make sure that you use it properly crediting the author.
Considering the point that you more likely will be jazzed up only about CC licenses, the collection below has been carefully selected with this in mind.
Also, these resources with free stock photos are not necessarily widely popular, we've tried to select them looking from the dual perspective of quality and of course conceptuality.
There is no good website without a great concept, right? We've arranged the items of a list in random order. Time to say "here we go"!
Update: Please note that Unsplash is not longer the provider of CC0 images – instead, they updated the license terms specifying that "All photos published on Unsplash can be used for free. You can use them for commercial and noncommercial purposes". So better check all images individually before using them for your purposes.
This resource is a well-known free stock photos giant. They use the CC0 license since 2013. The distribution of several million unique photos per month was a tough act to follow, but still inspired a lot of similar sites, including photography and CC0 blogging companies.
The minimalistic design of the website is very user-friendly, each image is supplied with maximum data like statistics, image info, etc. The biggest issue you may face on this website is a problem of choice, there are too many attractive images!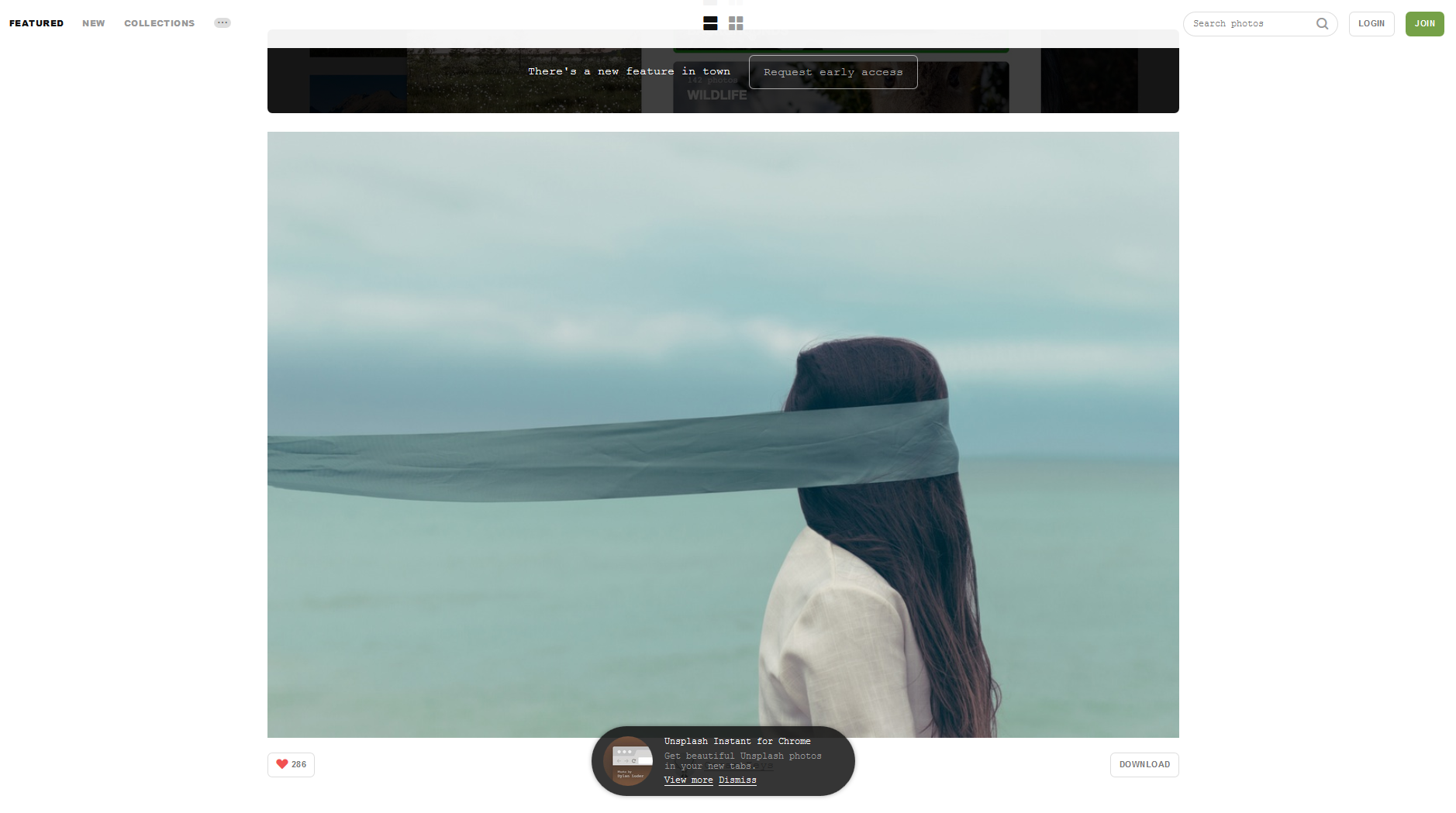 Pixabay
The images on this website don't require attribution, so you are free to get as many of them as you need. If you notice paid Shutterstock images on the site, don't get confused, they are fully set off.
The search functionality is really outstanding. It supports Boolean operators (a method for improving your search results), an option for search by a needed image color, orientation, and much more handy and highly useful facilities.
These guys went on and developed the Pixabay Images plugin for the WordPress websites. Installing it, you'll be able to choose CC0 images and insert them in a click anywhere on your blog.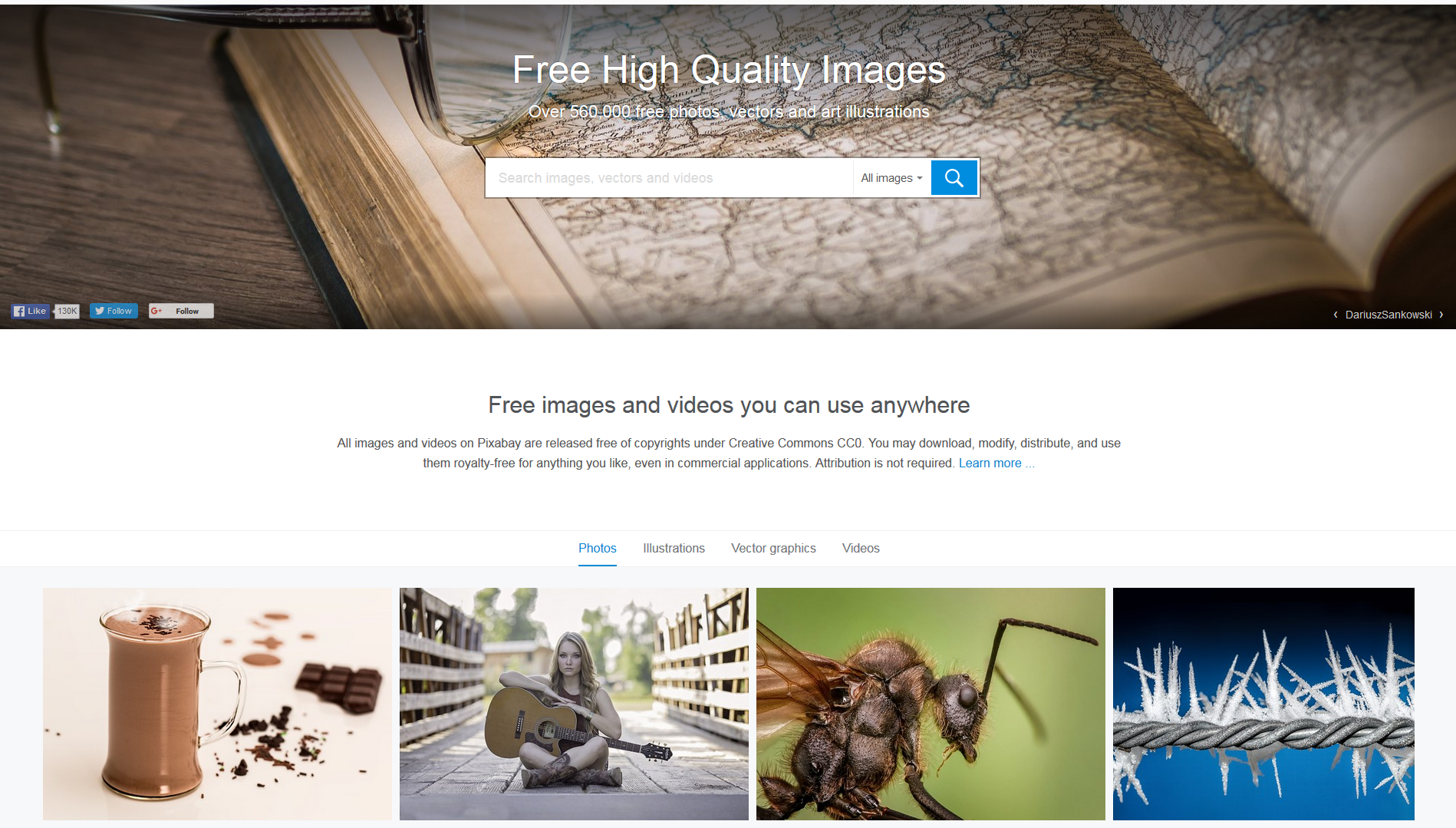 Foter
Mostly 330 million Creative Commons-licensed stock images is a reason for competitors' envy and, at the same time, the endless possibilities for you in improving your digital presence.
What's more, you may integrate their Free Stock Photos Foter plugin with your WordPress website. Among a variety of functions, it'll help to include all attribution info to your website automatically.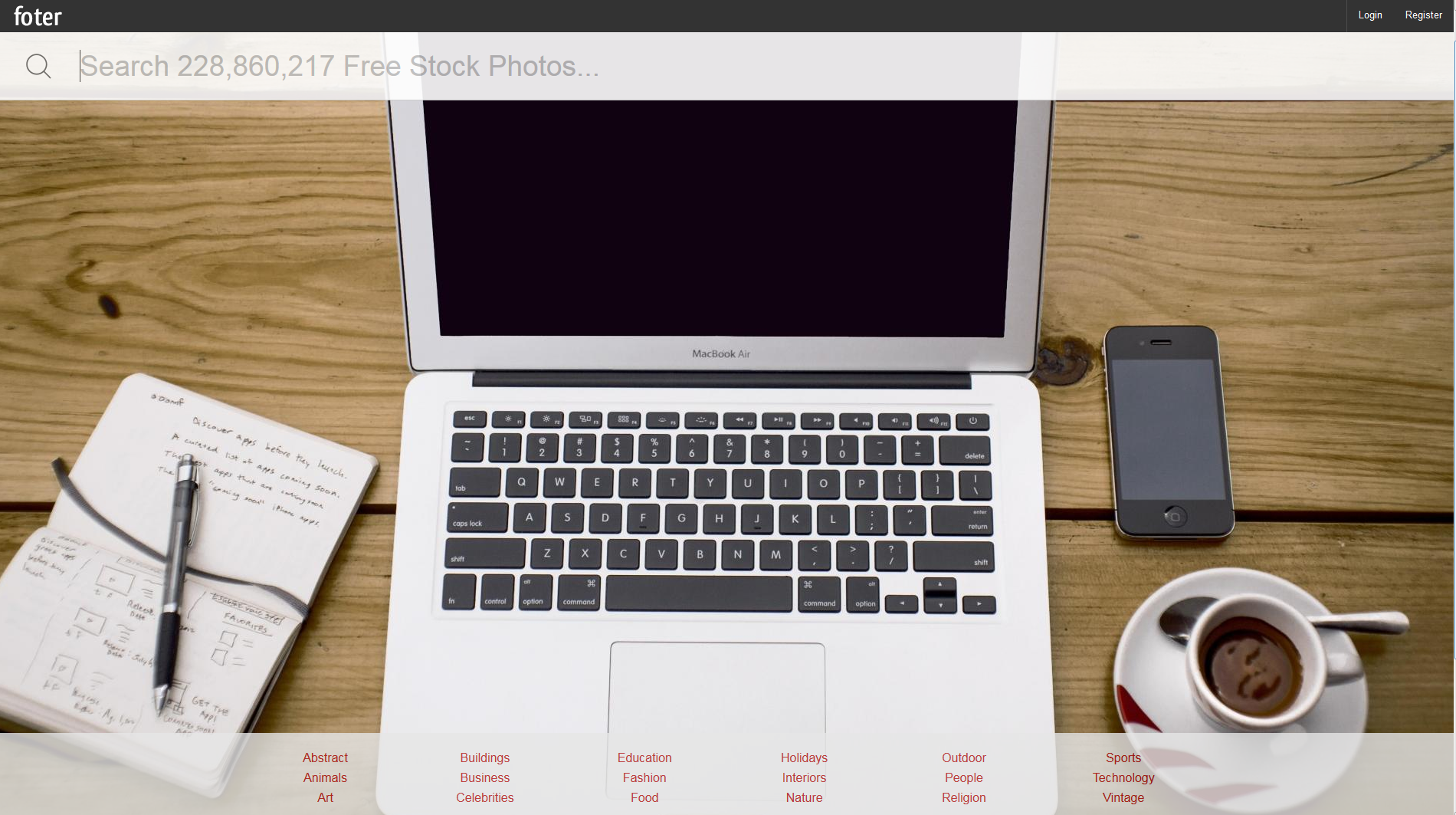 A great example of conceptual photography' collection. Here you'll find selection of vintage free stock photos to make any personal and non-commercial website really unique and unconventional.
It's also a nice educational resource! During its 180-year history photography became not only a way of human expression but also a great tool for science and exploration. Both historians and hipsters will value this site.
The images are already cropped, optimized, and edited for quick use. Please note the images are available in the public domain based on participation in the Flickr Common.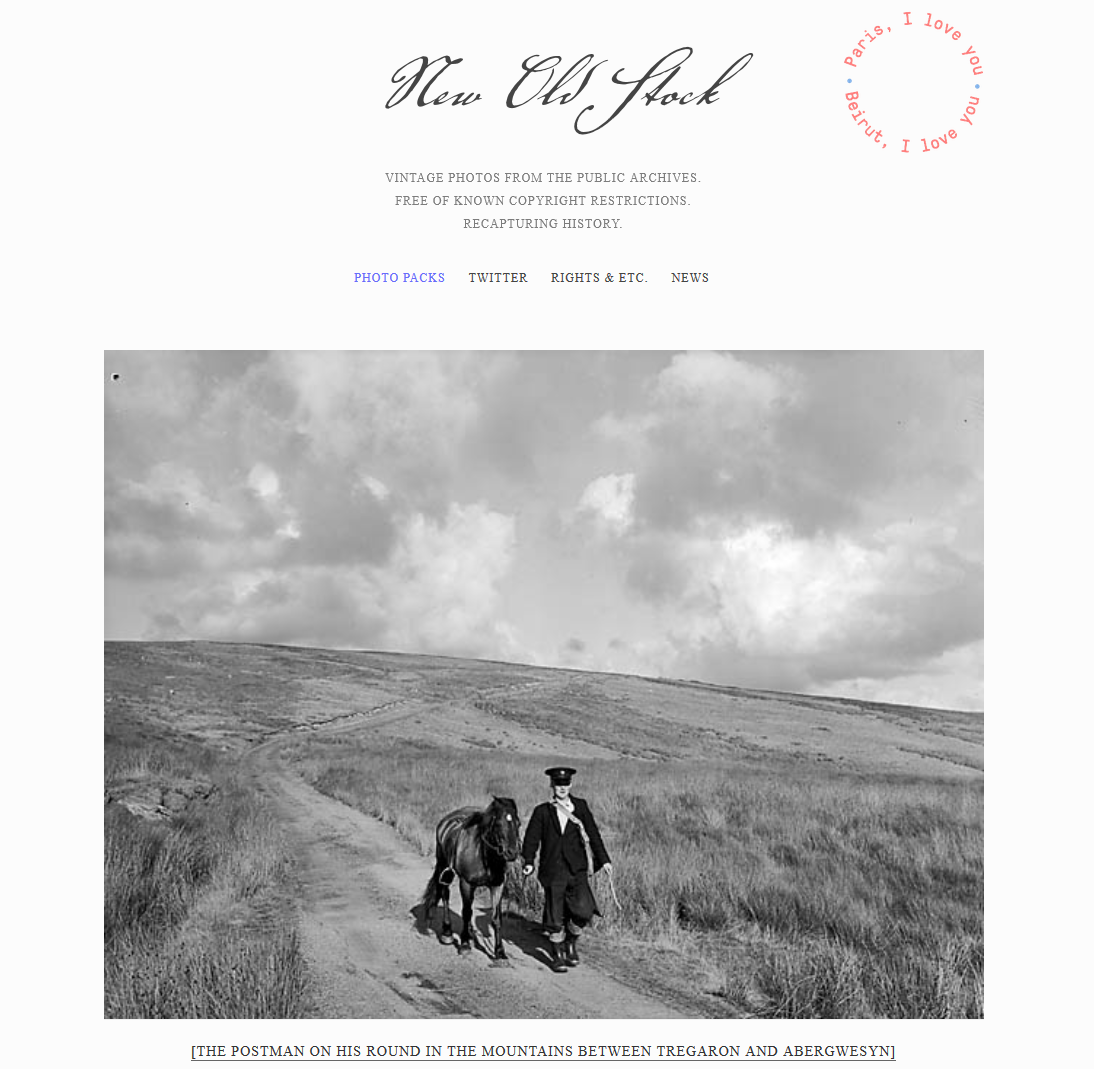 It's a database of quality and stylish images for any purpose of an image hunter. You may notice some similarities with Unsplash in terms of design and functionality but with its own character of a tireless photography hobbyist. The website is updated every Thursday. Jay's got mostly 7 thousand followers on Instagram at the moment. And a bright future, I'm sure!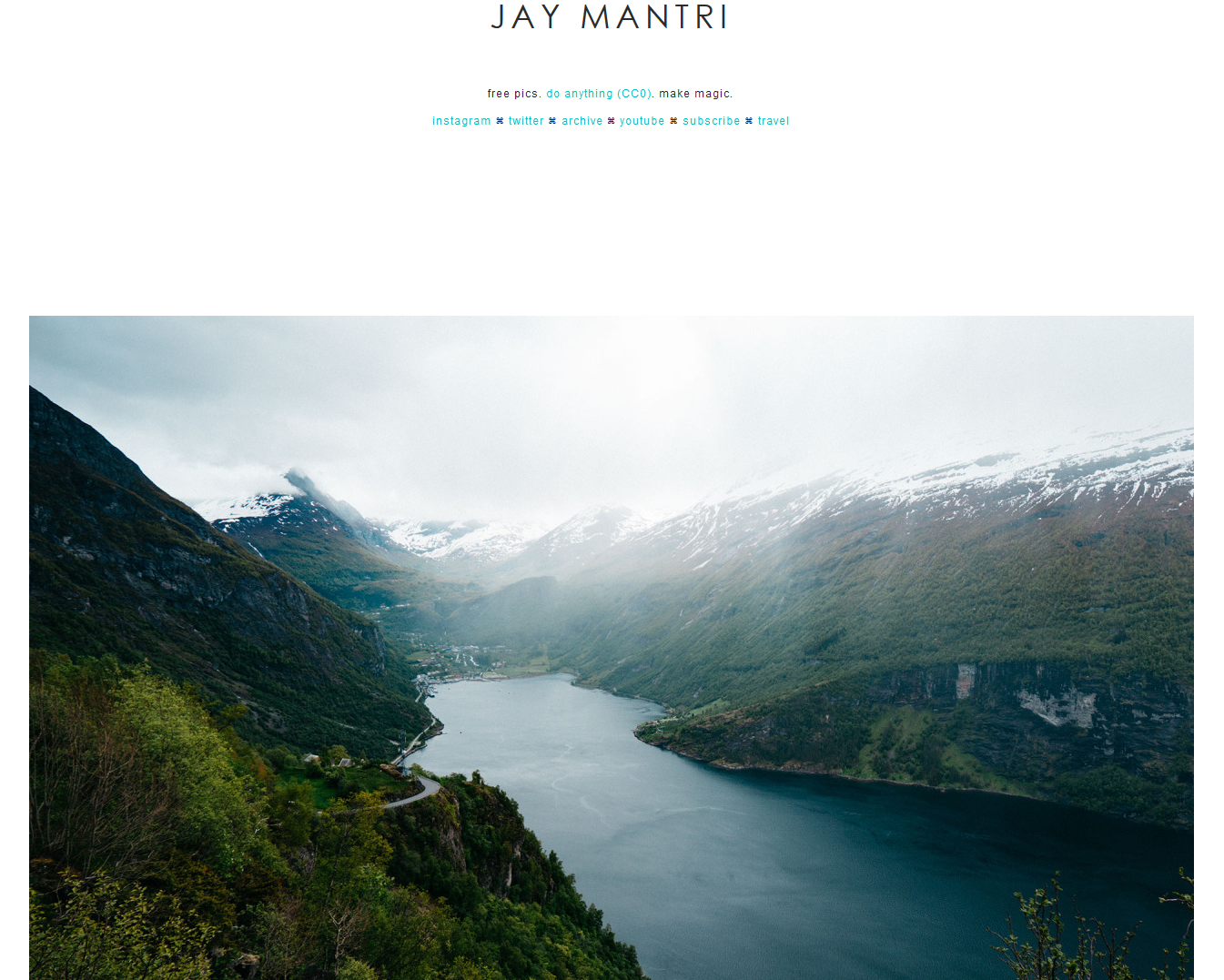 A place of inspiration for art lovers and art-related blogs and websites. Images on this website are easily searchable and downloadable. More about each item's rights in the public domain can be found directly in the description section. A must-have in the bookmarks of the owners of art and fashion-related resources.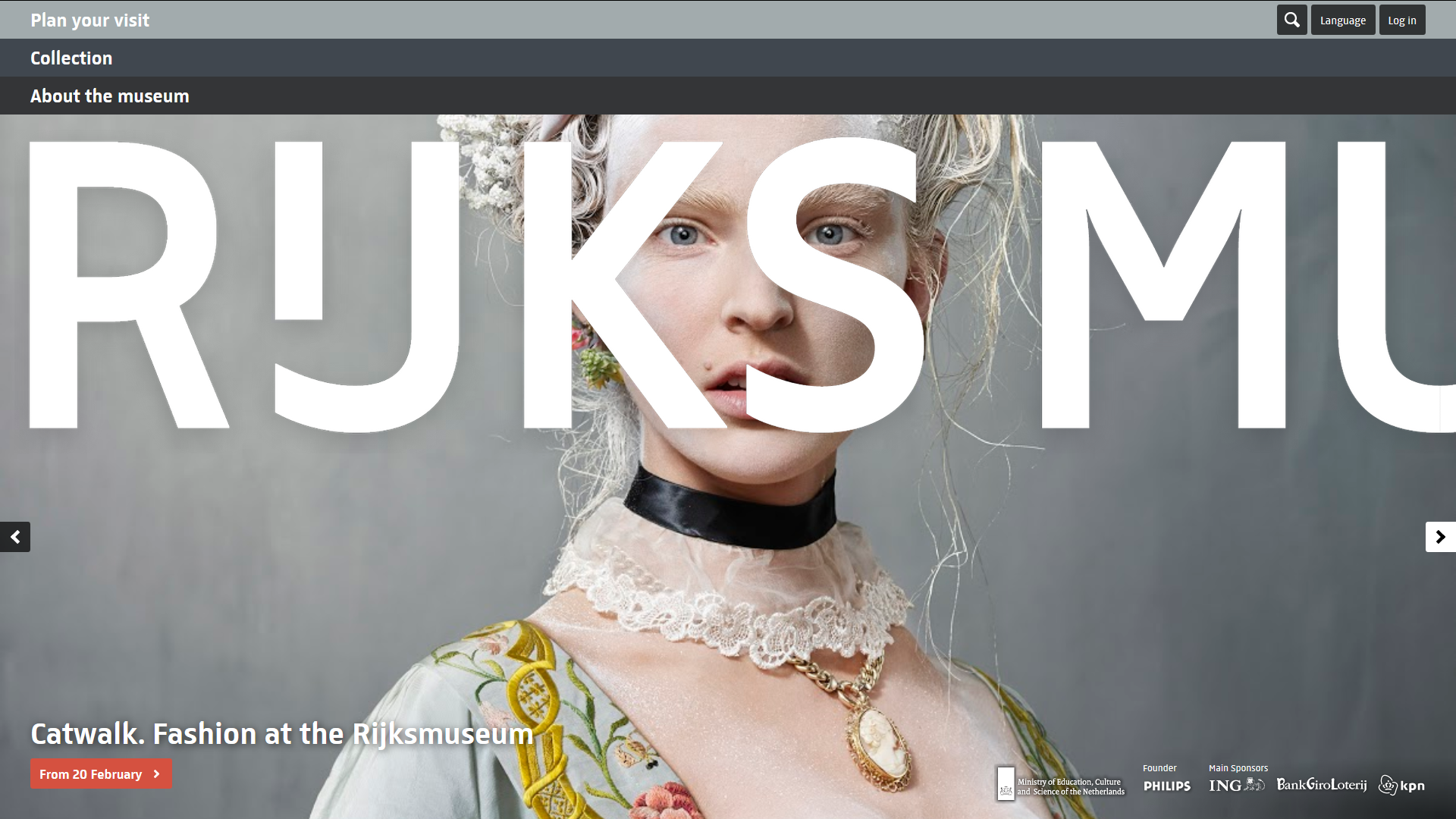 Stocksnap provides limitless options for any creative idea. All of the free stock photos fall under the Creative Commons zero license, so you can copy, modify and share any photo at its highest resolution even for commercial purposes. You are free to use powerful search options to find the needed images quickly and easy.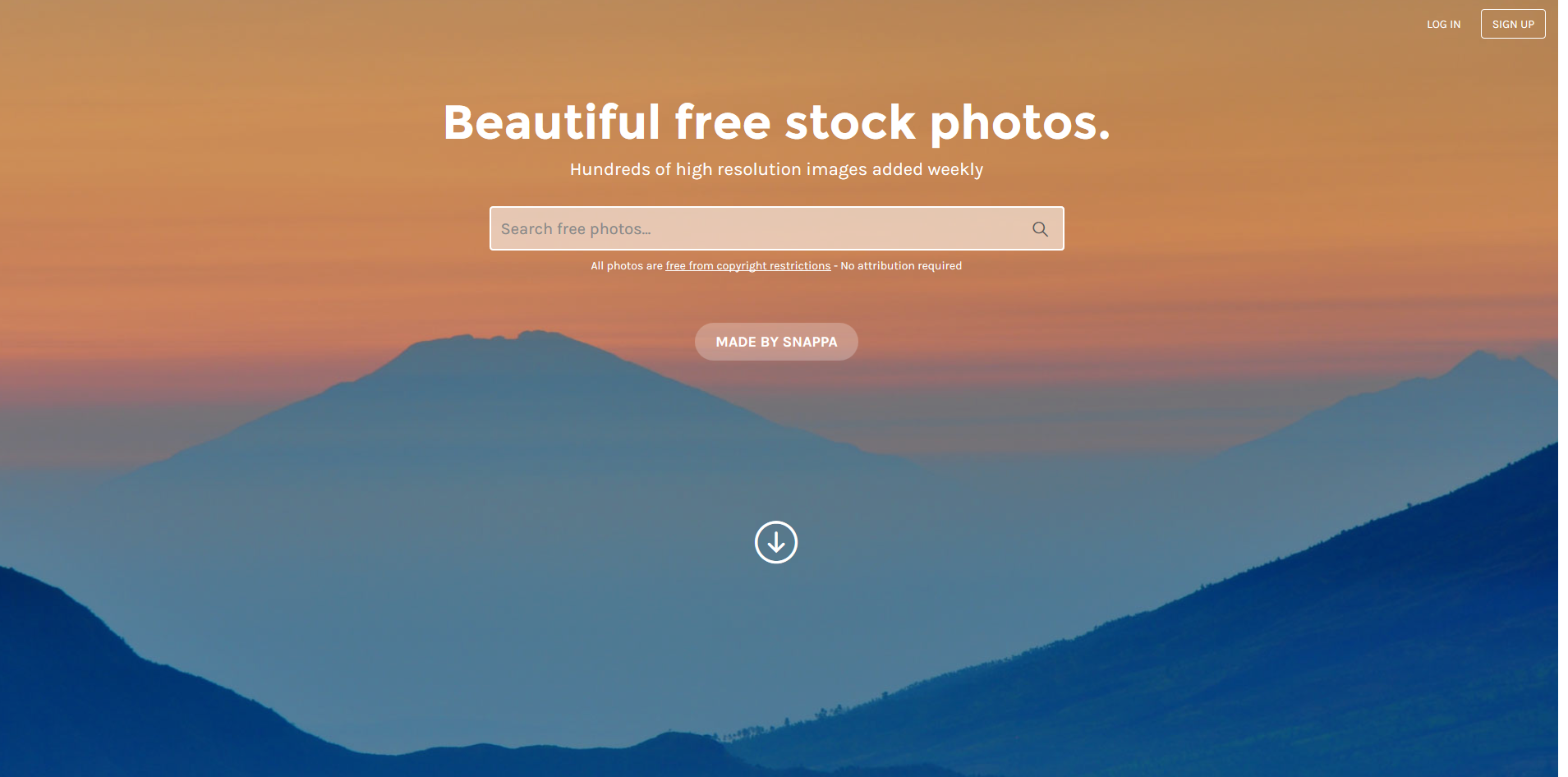 This one is a great weekly updated website with huge fonts and clear typography to help you in your search. The pages with images are paginated, it helps browse each page much faster and navigate back and forth easily. At the moment there are 83 pages of awesome high-quality images. There is also a good choice of free videos if you want to add some dynamic look to your website.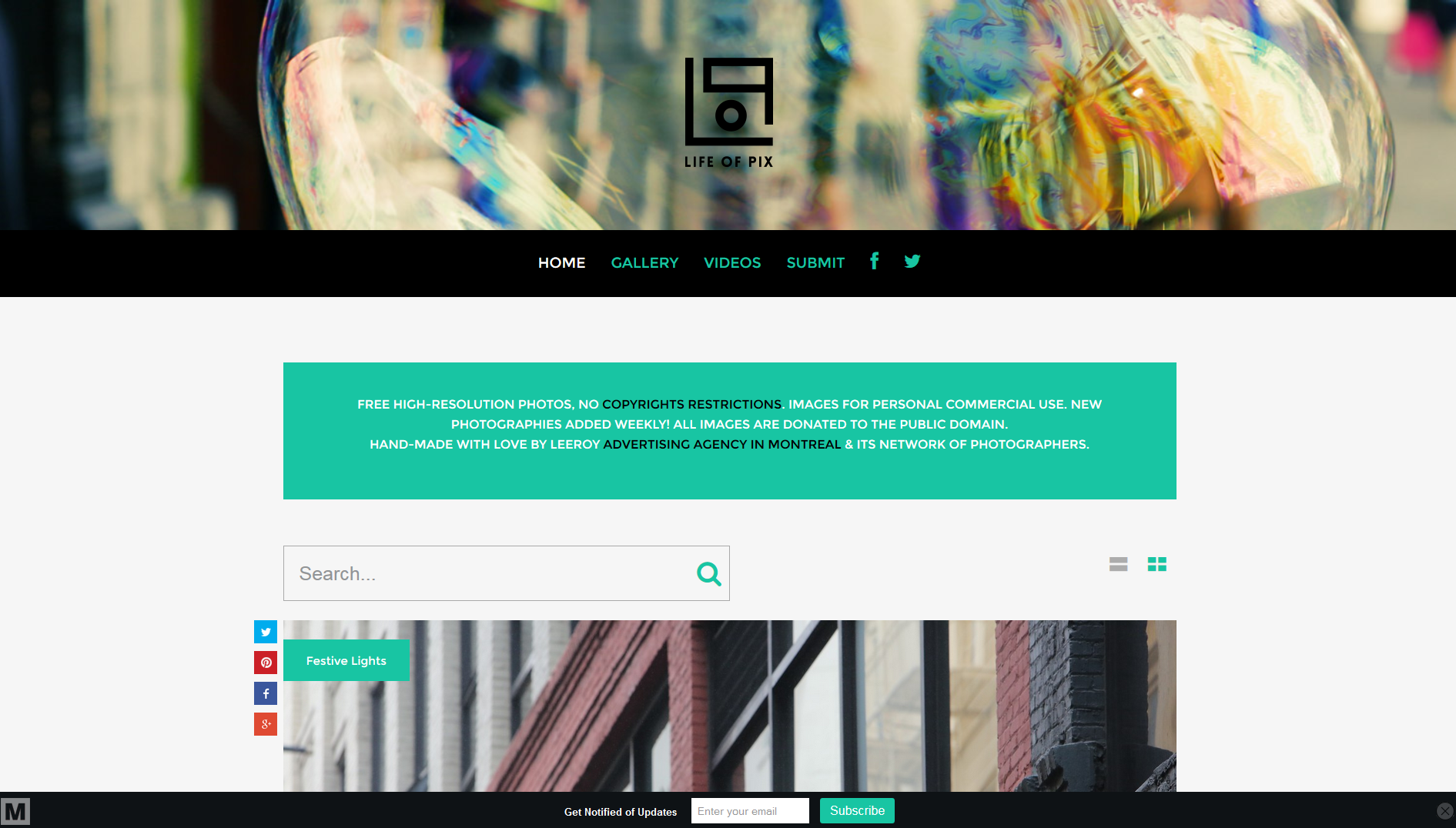 The website collects high-quality free stock images primarily for startups. The same time, the images can be used by bloggers, publishers, designers, and creators. All of the images are licensed under a CC BY license. Unfortunately, you can't search for specific subject, but the images are easily browsed and downloaded.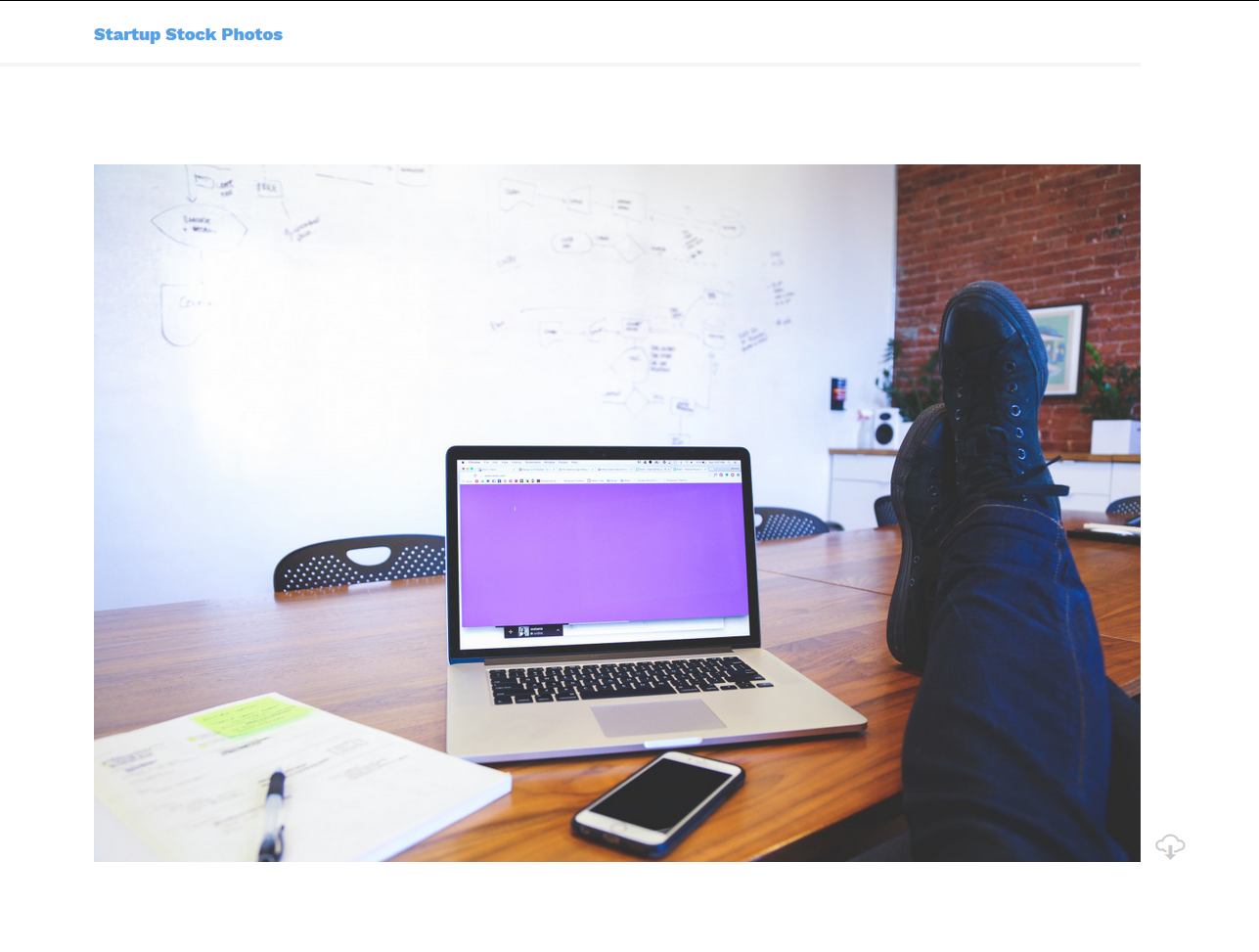 The images here are all CC0-licensed and are all made by a very talented Ryan McGuire. The website is really outstanding because of its overall design and specifications of images. The photos are nontrivial, very creative, and often funny. One of them can become your ideal way to get remembered. All of them are sorted by specific tags, so the search is very handy as well.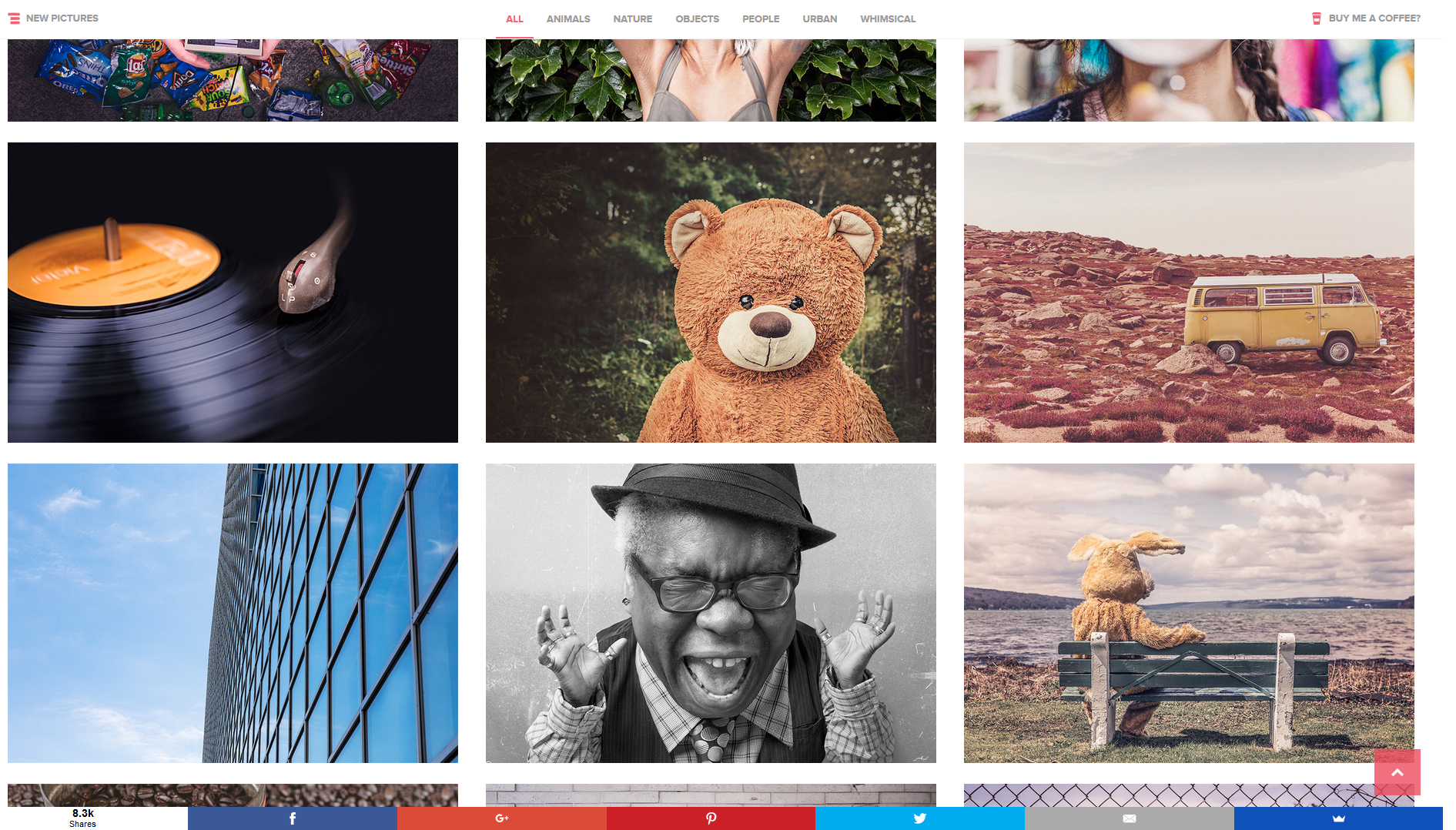 This collection is not big yet but very special and bright. The navigation by category of a photo or by recent photos is available. While the biggest part of the images are under CC0 license, there are still some in the Premium Bundle not covered by this license. The Urban images here are especially cool.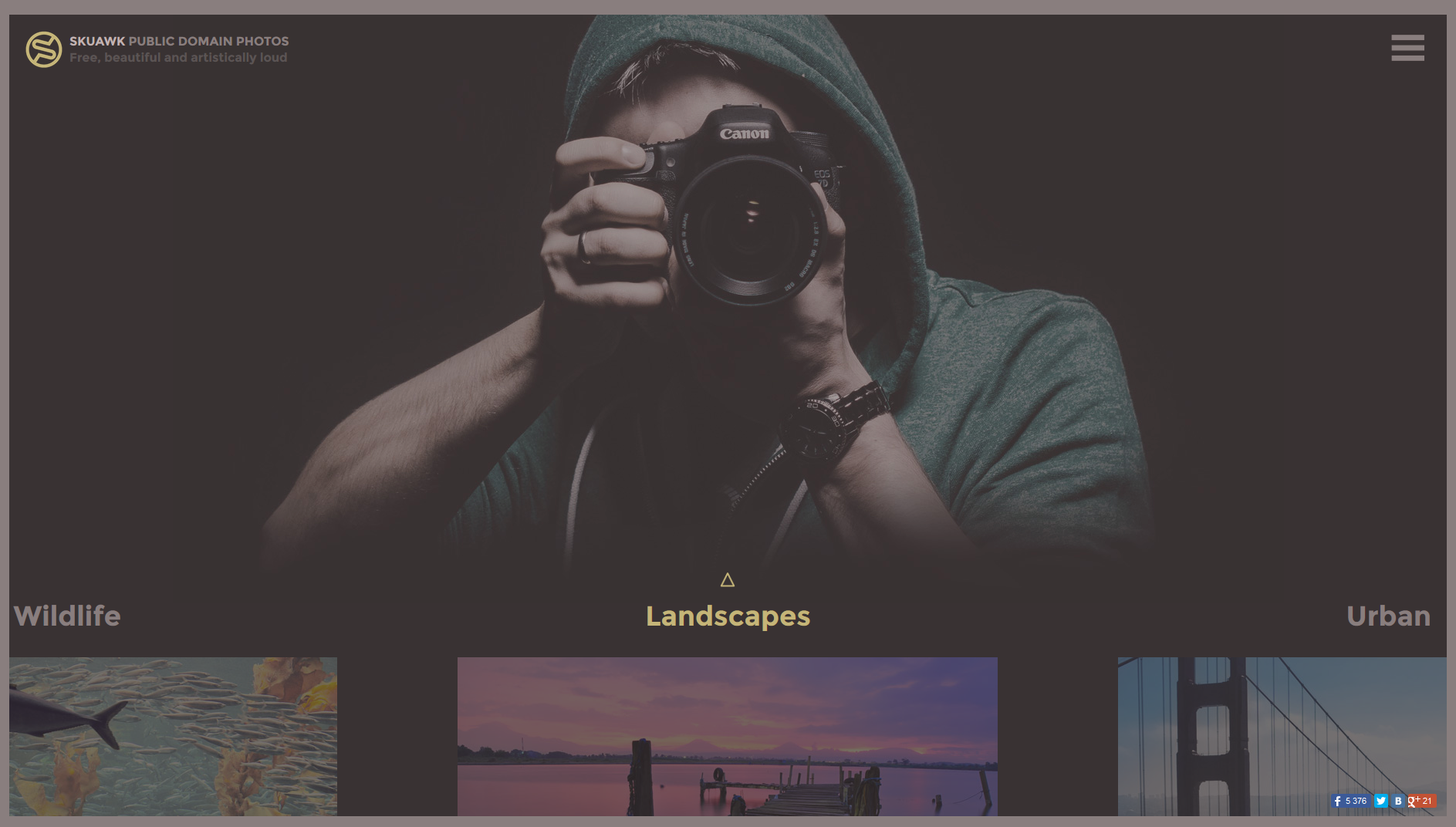 This is a scroll-through gallery of random images offered by professional photographers. It was established by Ireland based Hidden Depth company which helps creating the websites and knows what images would be the best to attract more users. The images are really stylish and impressive, perfect for designers' needs.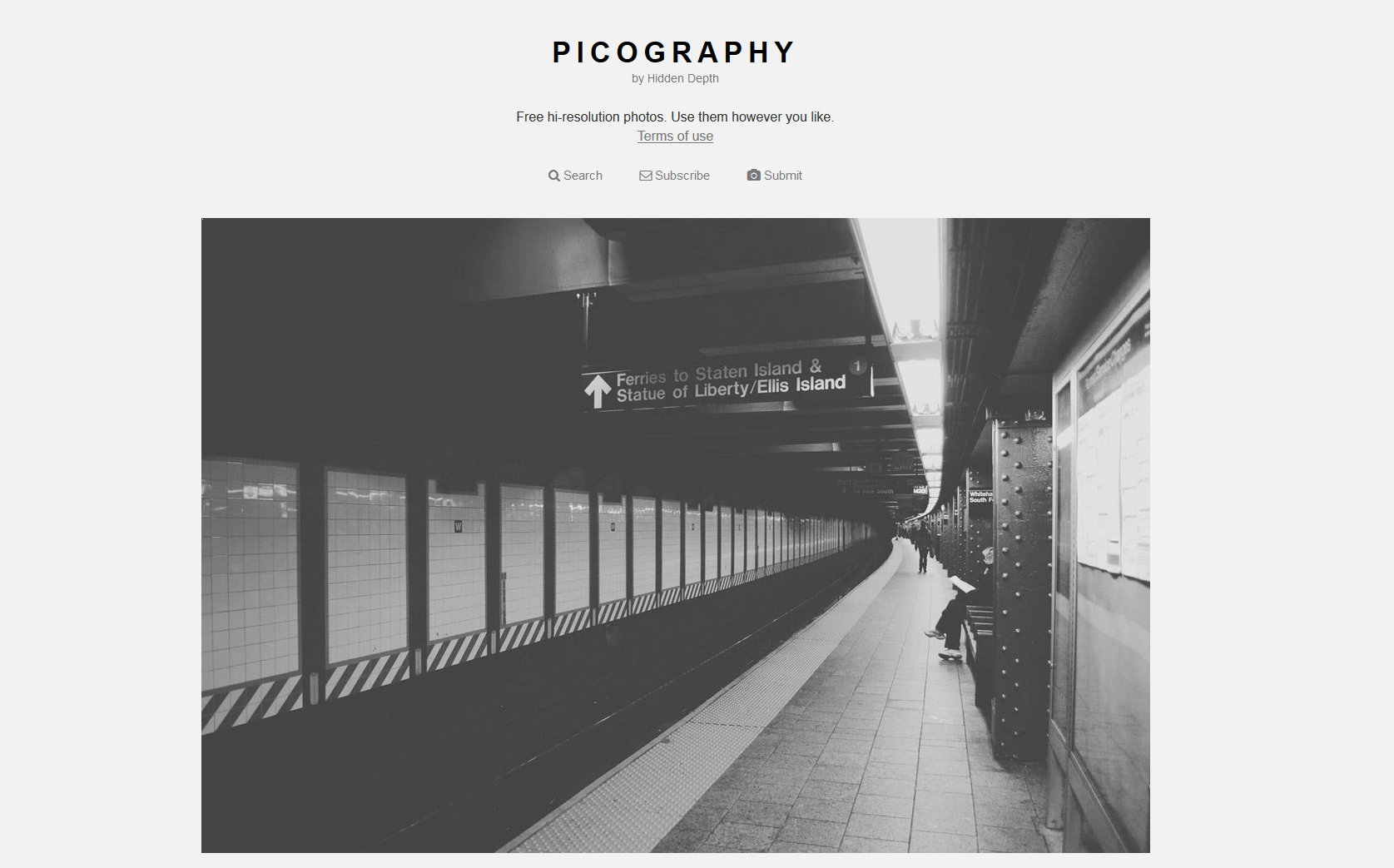 Pexels
Beautiful popular stock of free images covered by the CC0 license. Besides a unique collection of photos, the website offers an advanced search by color or excluding search terms from your results. The collection of black-and-white hi-res photos on the website look really stunning.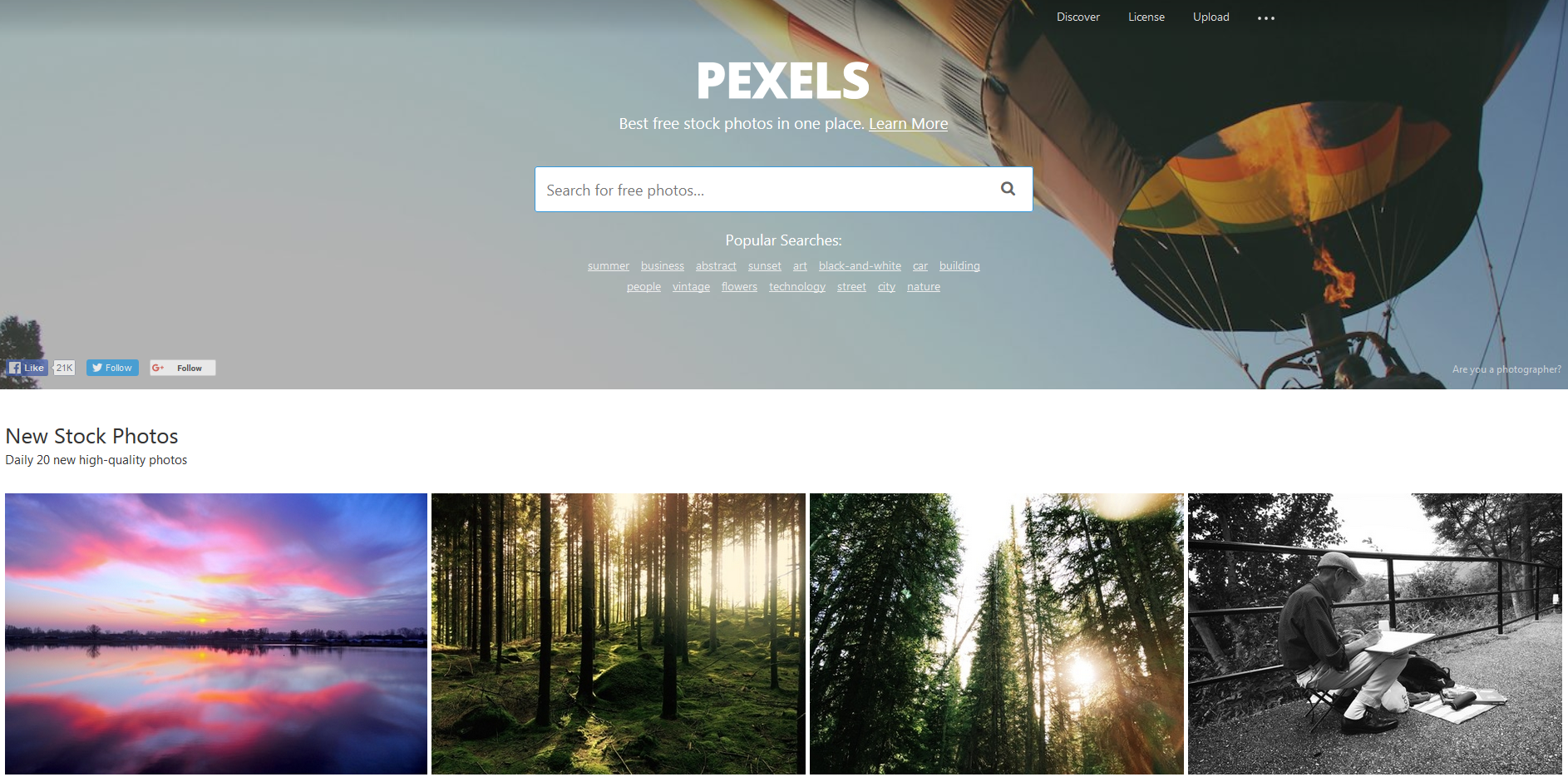 The selection of the images is not very large on this resource, but there are a lot of different categories to suit your needs. You can also notice a lot of paid propositions, but the gratis images are not worse.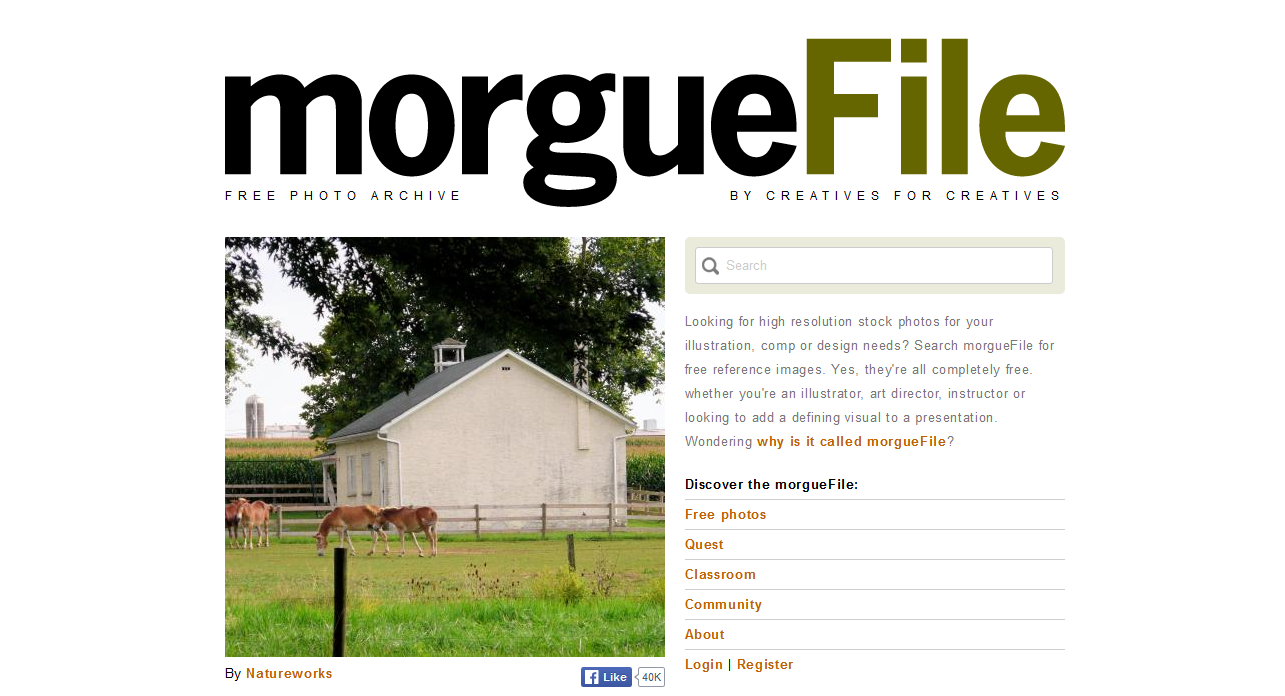 Though not updated now, this website is still very special. Nic was the creator of this idea and did a perfect work of sharing his passion with the world. Unfortunately, he died in 2013, but his resource still helps a lot of people who believe in freedom of information. The images are mostly devoted to nature and abstract art.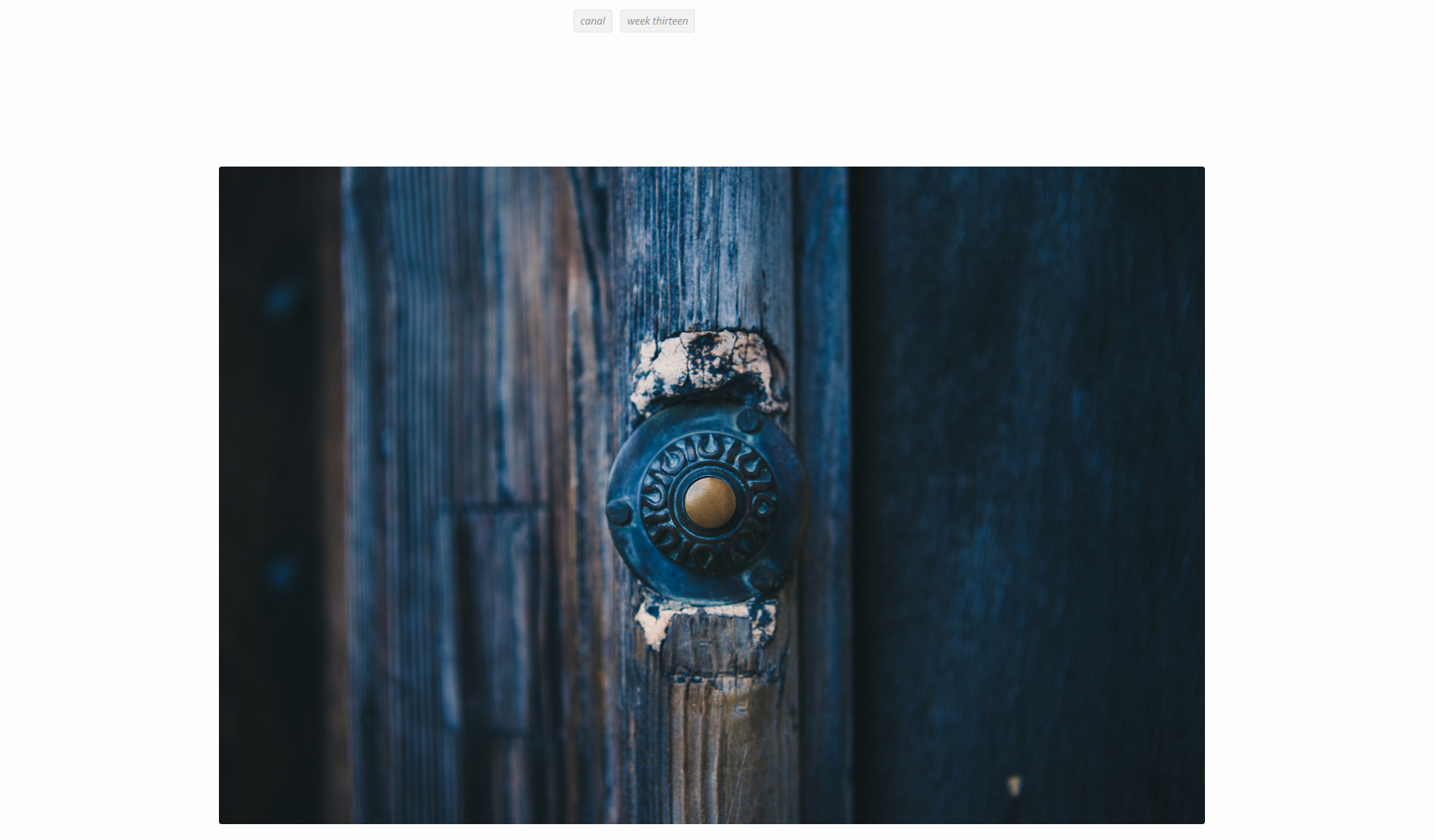 The website name speaks for itself. You'll be impressed with the number of unique images in various categories: Photo Album of the United States, Canada, China; Plants, Animals, Weapons, etc. The nature-related collection really stands out. The overall website design is very handy and is supplied with a lot of useful sections like 'Need a specific photo' and 'Give me a tip' ones. On the regularly updated Travel blog, you'll find more interesting facts about the last fascinating images featured on the website.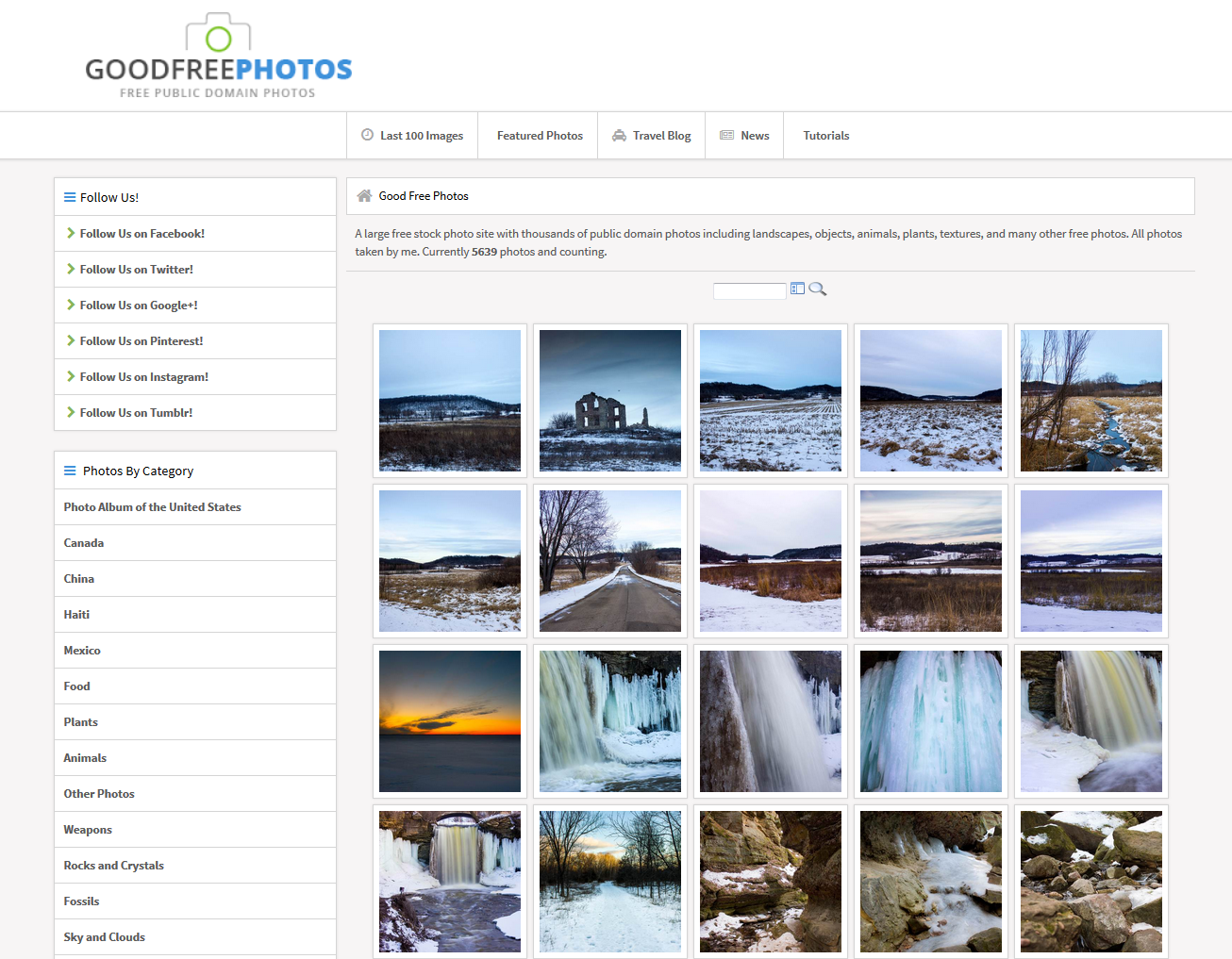 All images on this website are licensed are under CC0 and are made by a very creative photographer and traveler enthusiast Martin Vorel. Urban photography especially has its unique character. Since the website is not that popular yet, having any of these images you get more chances to create a nontrivial and creative website look.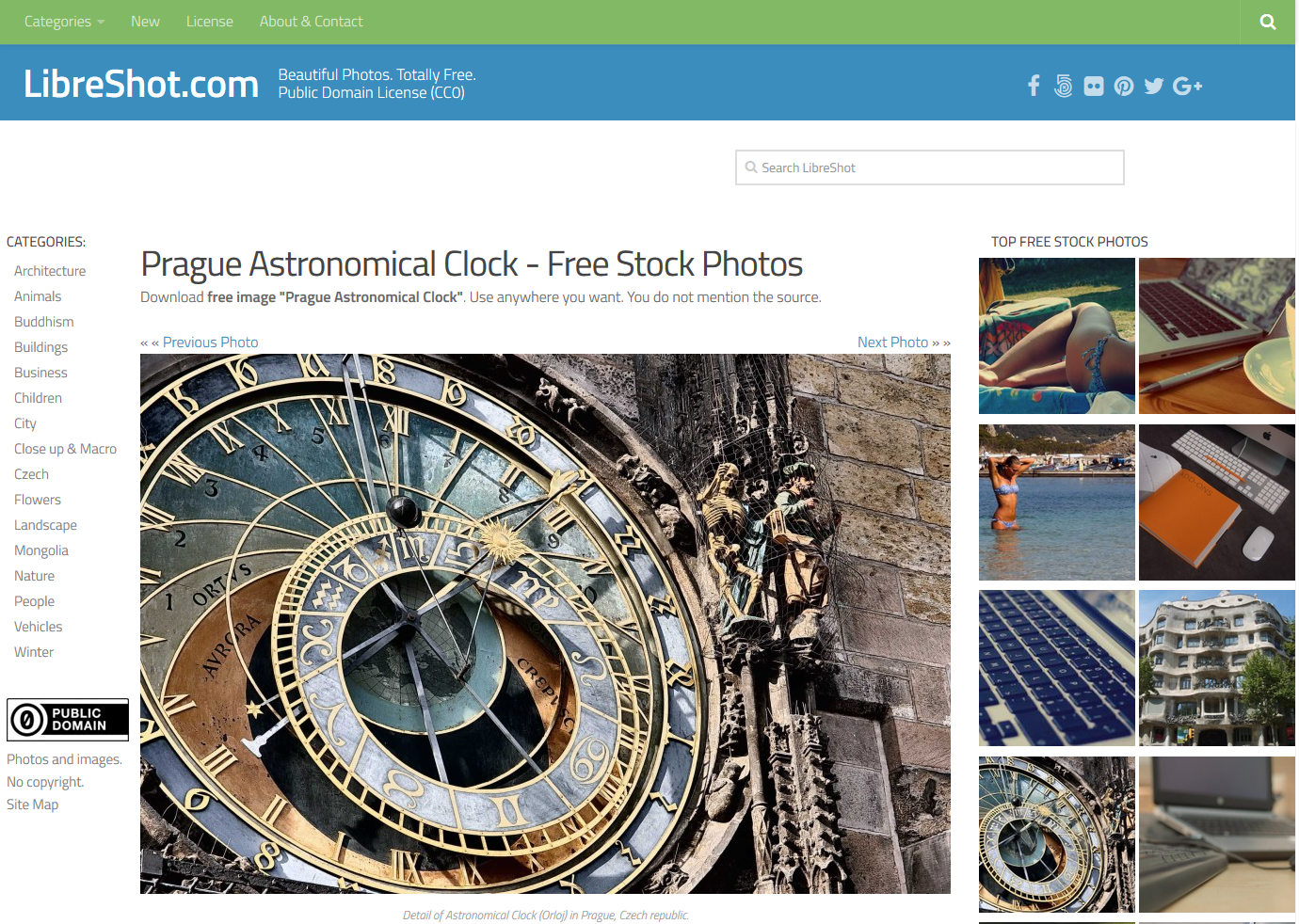 One more collection of high-res beautiful photos. All images are licensed under Creative Commons CC0, 1.0, and 4.0 (1.0 and 4.0 require attribution). The website was created by many photographers so you may feel the diversity of photography styles here. It is also regularly updated, new pictures arrive each week. If you have cool photos and want to share them, simply sign up and add your pictures.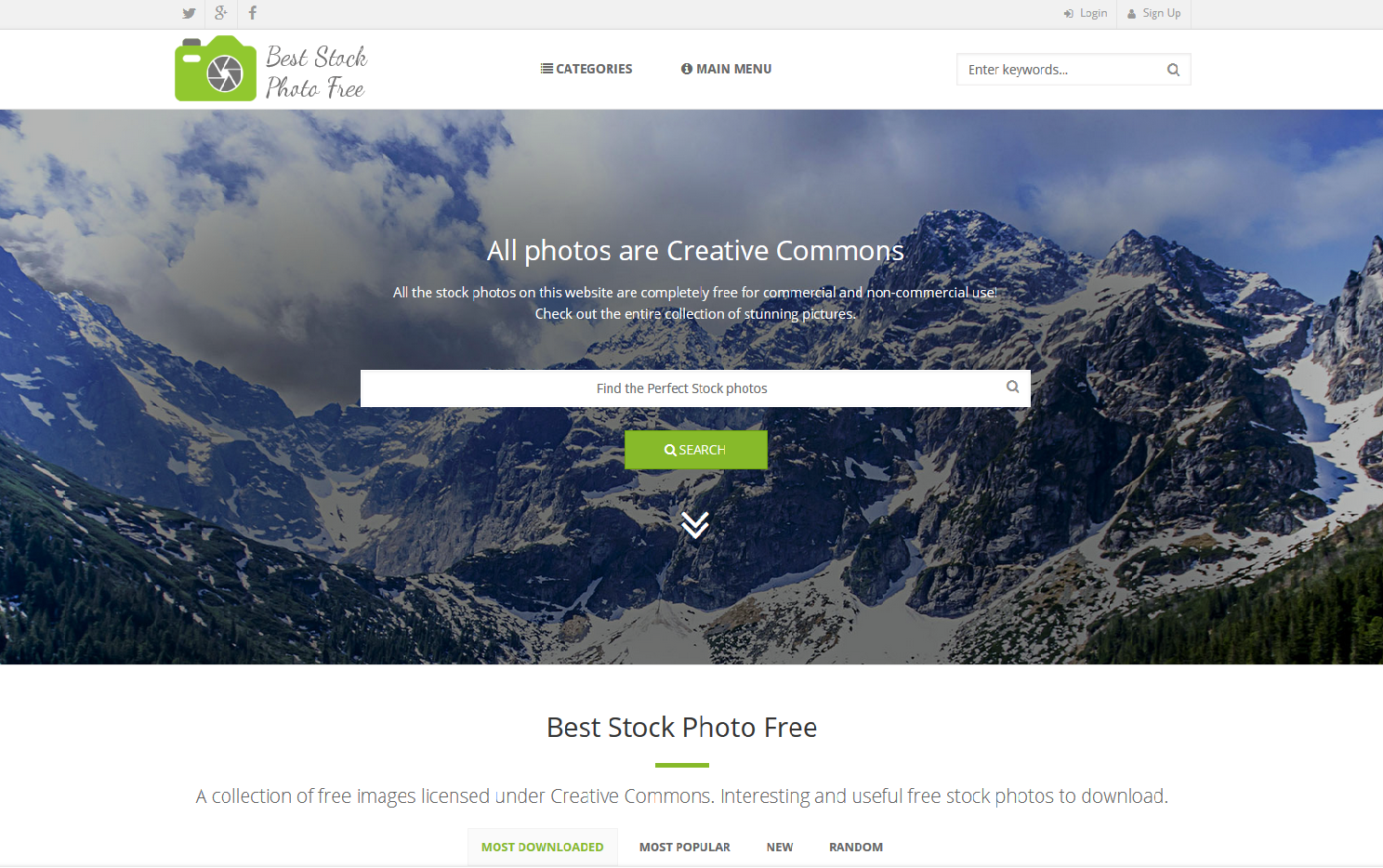 OneLeftMedia
Small but really unique resource with a great collection of free high-quality images: no attribution and no registration required. The only thing you should remember is that you are not allowed to sell the images as your own and distribute them under your ownership. What's really great about this resource is that a small collection of 10 images are made in the same style and design so you can use them for creating attractive demo websites, blogs, or whatever. It's hard to find a resource with a similar idea. Go ahead and subscribe to receive 10 new photos each week.
Discover a great multipurpose collection of conceptual images, which are free for private and commercial use, no attribution required (though RawPixel kindly asks for it to help them grow). And of course, you cannot claim the images as your own, sell or print. There are some professional design solutions for business needs that look like ready-made logos or portfolio images. And even more opportunities for creative projects and designers. If you want to get any of the images in their best resolution, you'll need to register.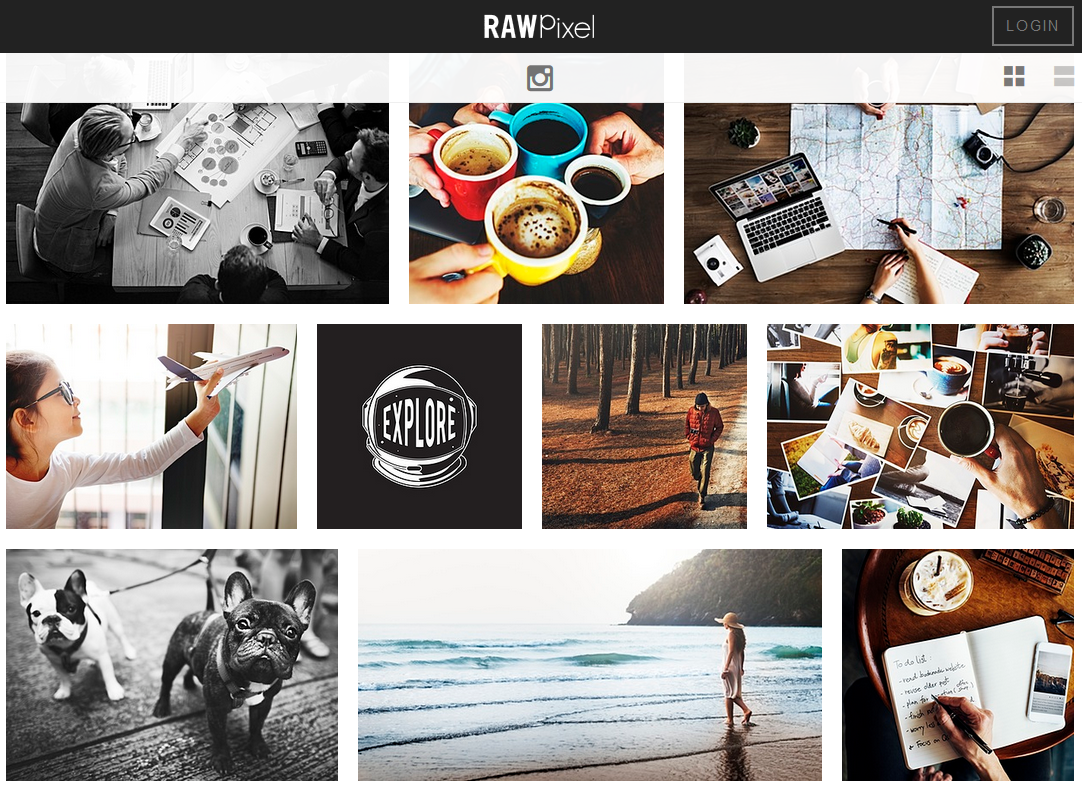 Take your chance and upload the photos from different websites to later choose the best ones without asking permission and in some cases crediting the author of the photo. It would be also a good idea to change the images to your advantage to be somehow different from others.
This is an absolutely amazing resource as it can save you tons of time when searching for a needed CC0 image for personal or commercial use. It searches through different free stock photos sites and shows the relative images, so you don't have to go to each of them individually.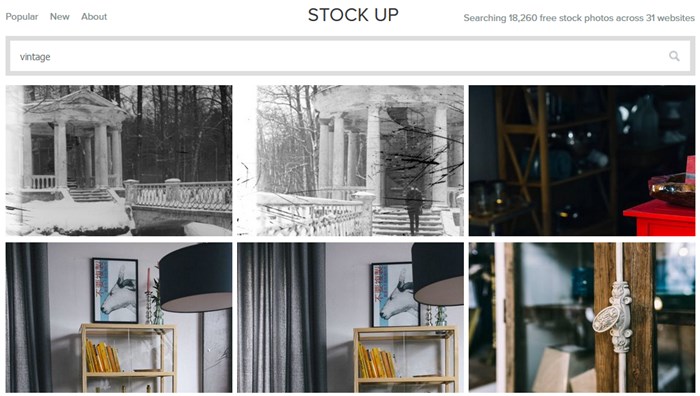 By the way, do you probably have some more free resources to add to this list?
Post updated: August, 2017