How to Build a WordPress Service Website
If you operate a beauty salon, equipment repairing shop, provide consulting services, or are in any other service-based business, you most likely know that you need to build your own website to grow your clientele. Because… People are used to searching for local businesses online!
How to build a website with WordPress? How to create a service website? What do your prospects want to find out on your services website? What information do they want to be instantly clear and visible? In general, the list of essentials is as follows:
There are many more optional extras as to what you can present while building a website from scratch with a WordPress service booking plugin, for example, a team and their expertise, your portfolio, and more.
So if you are ready to see what it takes to create a service site on WordPress, let's elaborate on the exact steps.
Choose a site and domain host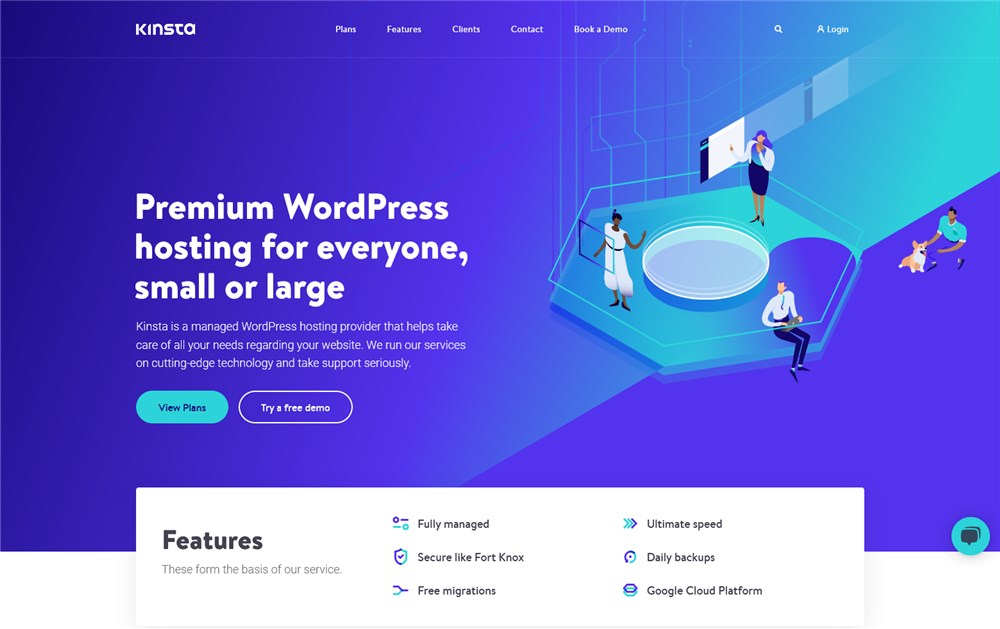 There are tons of guides on how to choose a hosting provider for your future WordPress website for selling services.
If you are on a quest to find the best one, choose frequently updated reviews that compare some tech characteristics, such as hosting speed, performance, bandwidth, etc. A domain name is usually bought with the same host – to have everything in one place.
There are many reasons why people set on this or that hosting, and we have our reasons for recommending these hosting providers as suitable for WP.
From our experience, they showed to have smooth 'relationships' particularly with WordPress, including an easy way to install the WordPress software itself from the hosting dashboard.
That means you won't need to download the WP software from wp.org manually and get your hands dirty.
Actually, for a website for services, you don't need something super serious with gigantic bandwidth and tons of features; this type of website will unlikely store a lot of heavy assets and data. In simple words, the 'ever best' sort of hosting will unlikely have a significant influence on your business. Be moderate and prudent here.
After your fresh WordPress installation is ready, you can proceed with picking a theme/template/layout for creating a services website.
If you are new to WordPress, we have a cool list of WP resources where you can skyrocket your skills.
Pick a services site WordPress template
While you're searching how to make a website from scratch, you have probably even started with this step – chose a cool design and wanted to see it working on your own website. And it's as easy as that, really.
Again, there are numerous WordPress booking templates for appointments where all the necessary content elements we listed at the beginning are already pre-designed and packed.
Also, it's super useful to start with a template, because they are usually optimized for different niches and it'll be easier for you to reach your brand identity.
Installing a WordPress theme is a breeze: go to your WP dashboard > Appearance > Add New: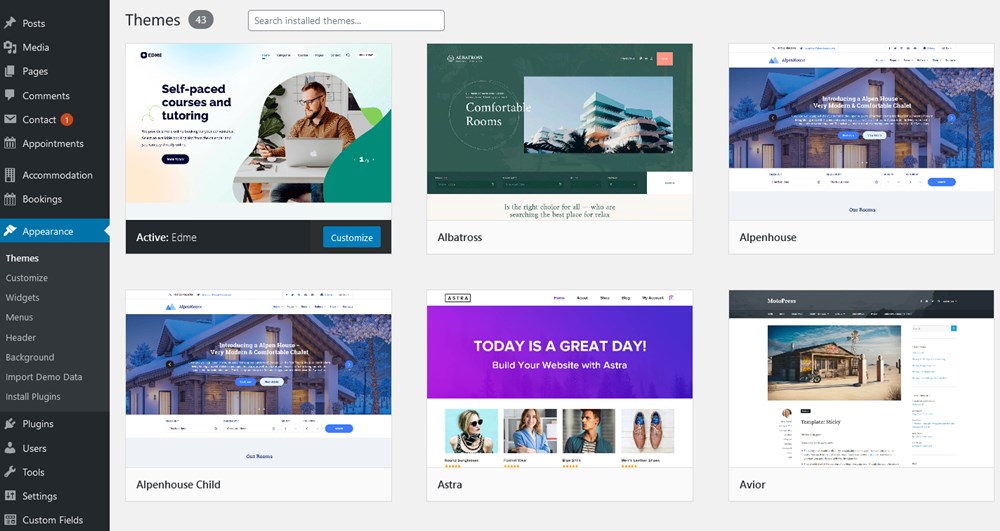 All the settings and customization options during the website creation will depend on your theme and its page builders, such as Elementor or the native WordPress block editor.
If you choose a jam-packed theme, you'll unlikely even need to add all those things like portfolios or testimonials via extra plugins – they are pretty standard in the themes.
For example, here is the Edme tutor booking service theme, it comes with the blocks that display:
Pricing tags for the courses

Or those can be more standard pricing tables: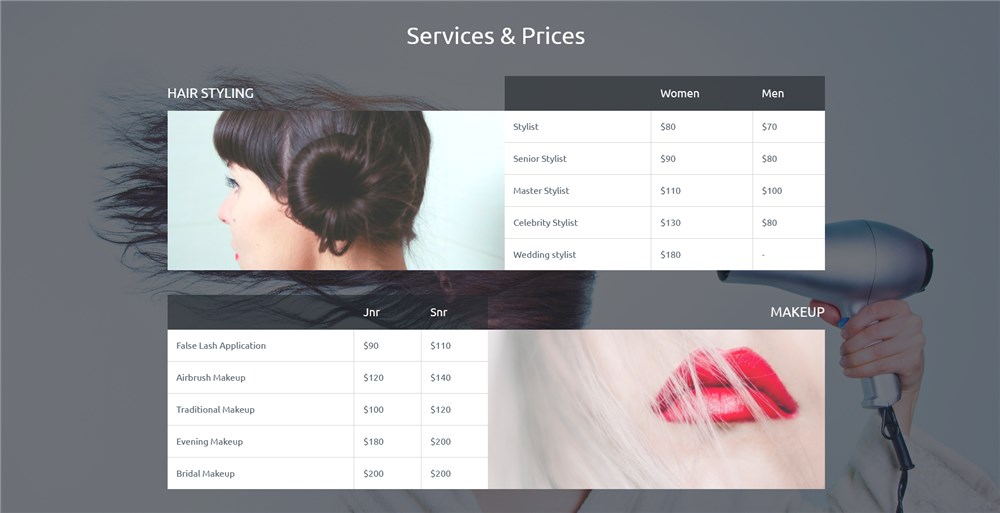 Testimonials for better social proof: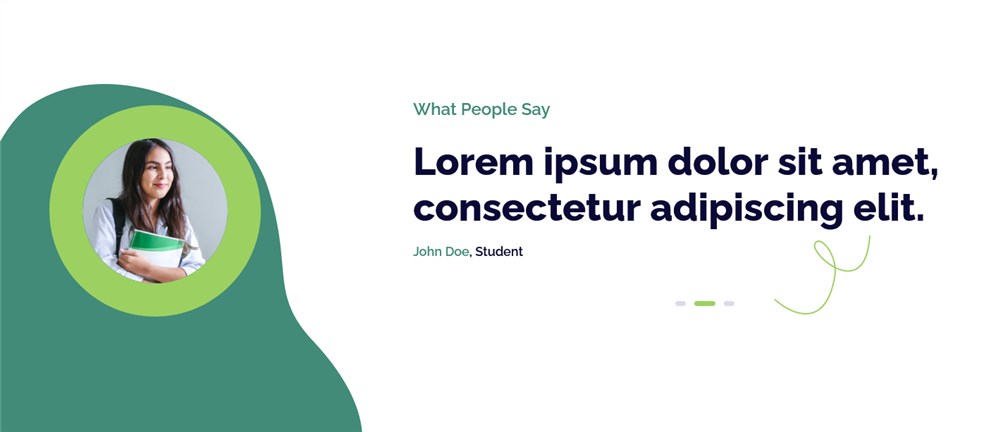 Teachers (for a remote learning website, it might be an important thing)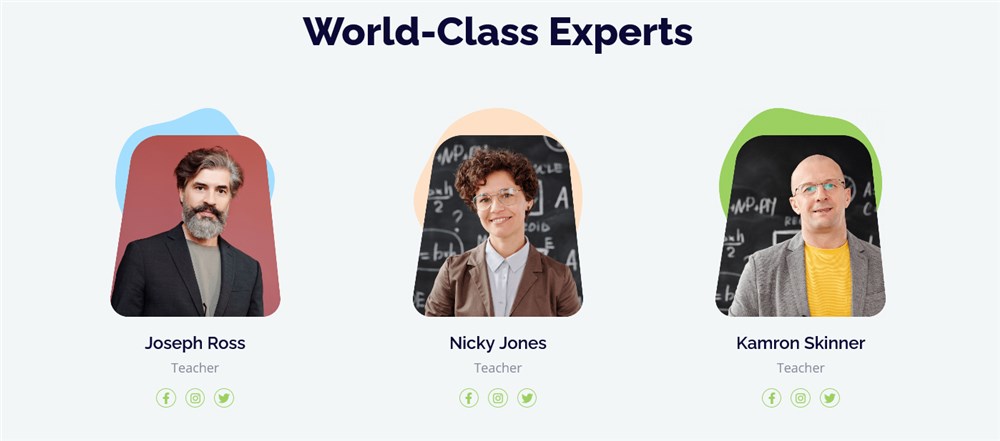 Most likely a theme will allow you to download demo data, which means you can replace standard content with your custom one pretty quickly.
For the contact information, pay attention to whether it's located in the header (up) or footer (down) parts of a template – customers usually look for this info in these sections.
All quality WordPress themes are responsive and mobile-friendly by default if you choose from trusted providers or popular marketplaces – the latter pay attention to the code and design quality (and the WordPress service booking plugin integration as well).
Watch the Edme Video Overview:
Add a WordPress service booking plugin
How to make a website from scratch if it's service-related? What's not the same in all appointment service booking WP themes? It's a booking form for accepting appointments online.
That can be just a regular request booking form, which looks and works pretty much like an email inquiry form and requires a client waiting for an answer.
But the most comprehensive way to accept appointments, the one modern clients are looking for, is via the automated booking/scheduling form.
Customers are looking for experiences similar to renting an apartment on Airbnb or Booking.com – when they pick free time and date slots and make a reservation online.
A WordPress theme of your choice may or may not be shipped with an appointment booking plugin – of course, it's better for your budget and time if it does.
It's essential to help clients especially when they are pressed for time – in this case, people strongly benefit from service websites that help them save time and energy with booking wizards.
My Edme theme comes with the premium MotoPress Appointment booking plugin included for free, which allows you to add employees and connected services they can perform, plus, build flexible personal schedules, set up service pricing and durations, and more. In addition to great features, this plugin allows you to accept payments online via Stripe, PayPal and more gateways without a need to pay for their integration or usage.

The plugin will add a user-friendly booking wizard to the site that will enable prospects easily go through the reservation process: they will pick a service, and available time and date slots.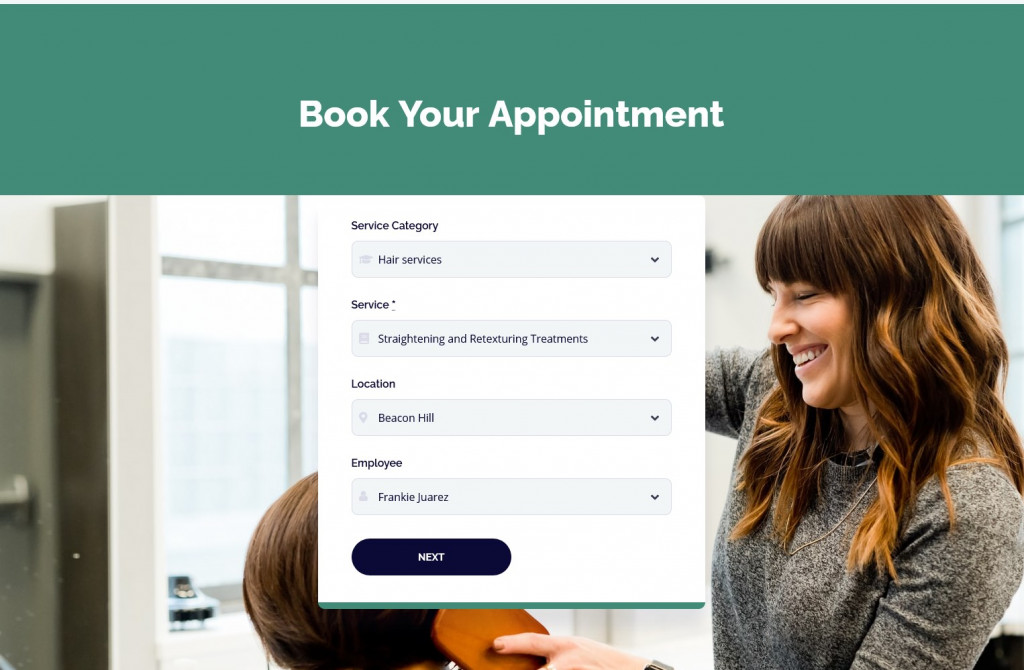 Since the plugin allows you to choose an appointment confirmation mode, you can set all appointments to be confirmed automatically or go through each submission manually.
In my example theme, the WordPress Appointments plugin looks good because the theme is initially styled up particularly for this plugin (saving you a huge amount of time on customization!).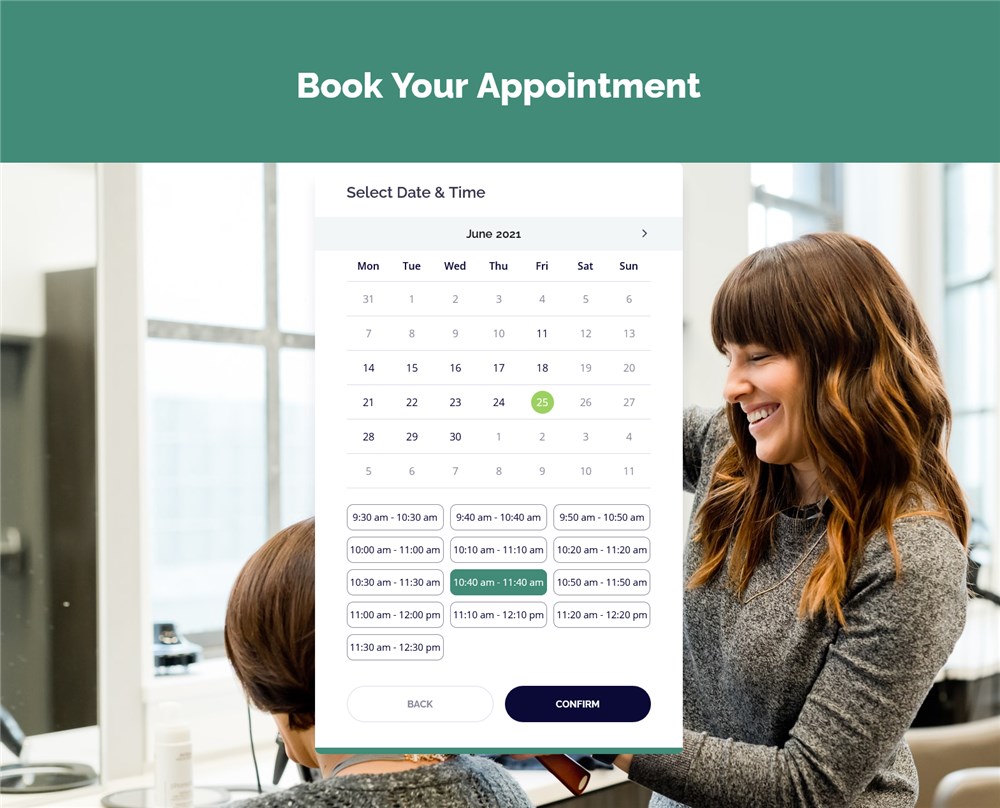 As for selling online on your WordPress service website, you need payment gateways connected to the booking plugin, to wit, it's not enough to install a plugin for online commerce, such as WooCommerce. You must bridge the two.
However, quite often booking plugins are provided with the payment methods integrated for free or for additional fee, allowing you to connect payment gateways without technical skills.
The plugin gives you, the business owner, numerous options to control the process, view and edit bookings, change prices, manage a team and even run several services websites at a time or multiple salons/shops via one plugin!
Try Appointment Booking plugin on the demo pages.
Take care of SEO on your WordPress service website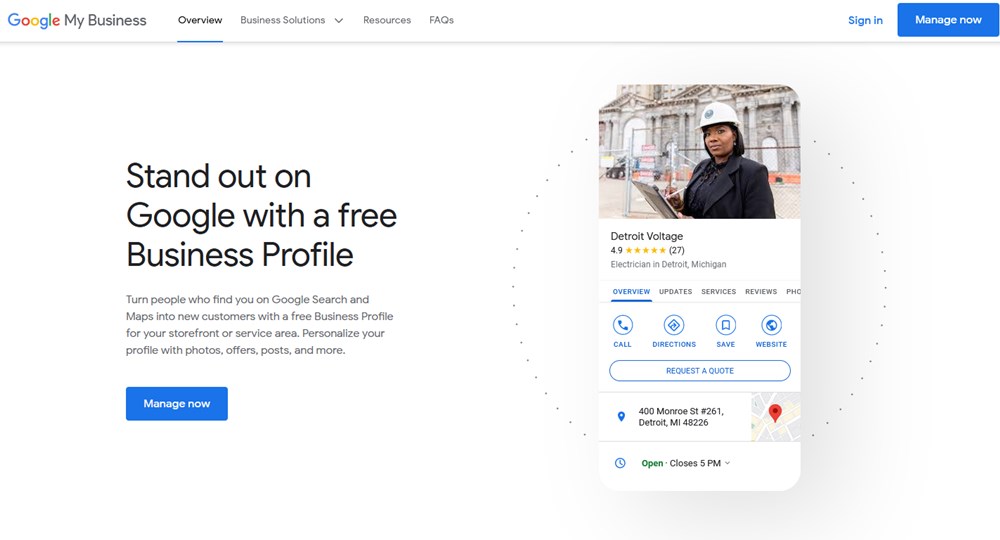 SEO is a set of techniques that help your website get noticed better by prospects, in simple words, to win in an online competition.
This is not particularly the case for online appointment scheduling websites but rather a general recommendation for all websites.
However, SEO for local service businesses is, good news, considered to be easier – you compete with others only in your local area, not globally. So that the right strategies and tactics will help your service business flourish.
You want to google for more specific and step-by-step SEO guides for local businesses, not necessarily for a WordPress service website. Here are just a few common directions when you build your own website:
Optimize local keywords (search terms, or how people find you)
Optimize all media content
Submit your site to Google My Business
Translate your website into all official languages of your country
Blog a lot to meet specific search requirements of your prospects
Don't ignore AMP and social networking activity
Collect leads with automated services like Mailchimp to retain your customers
Use Google Analytics to track your progress.
The main thing to remember here is that a WordPress service website optimization is not something you can do overnight; it takes time, effort and sometimes extra expenses.
SEO is usually part of a wider marketing strategy for a website, which includes collecting leads, promos, ads, and more.
Take advantage of professional service marketplaces
You shouldn't constrain yourself to an independent service selling WP website, even if you are looking to create a personal service provider website.
If possible, try to get your site listed in local search directories or dedicated platforms, such as Yelp, Better Business Bureau, Merchant Circle, Brownbook and others that you find suitable.
Don't postpone building a WordPress service website
No matter whether you are a dog walker, mechanic or nail technician, it's easy and budget-friendly to build your own website and start selling businesses on the Internet. Here are several key essentials to focus on when building a service website:
Real testimonials, certificates, and badges are a great way to establish your brand trust.
Even the best-looking service website will never be found by prospects without good SEO and promotion.
An automated online appointment booking widget will save the time and energy of your clients and will automate many business processes for you.