Create Discount Coupons with the Updated MotoPress Hotel Booking Plugin for WordPress
Our WordPress reservation plugin is growing into a powerhouse for hospitality business websites: MotoPress Hotel Booking is becoming more and more feature-rich, expanding the list options for online hotel booking operations.
This time we are talking about one more improvement – an ability to create coupons giving guests the opportunity to reserve accommodations with discounts.
That is, if you want to provide your loyal guests with discounts or perform any sales, discount coupons will be your successful marketing weapon. Moreover, it's pretty easy to generate them with the updated MotoPress Hotel Booking plugin!
Read more about previous updates here: multiple bookings, new search algorithm, new design settings and more.
There are just 2 simple steps to follow:
Turn on the use of coupons in Settings:
Accommodation > Settings > General tab > Misc > tick "Enable the use of coupons"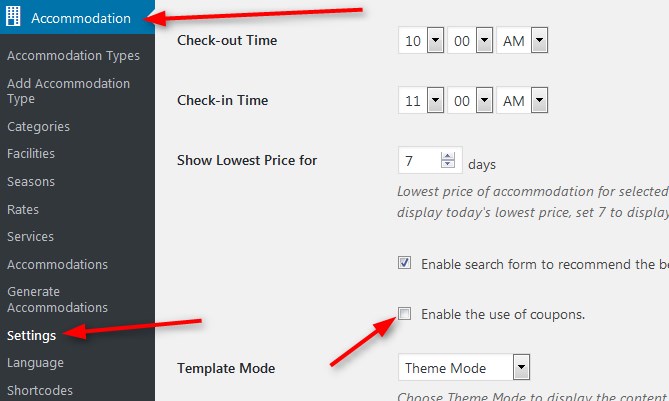 Create and customize your coupons:
Bookings > Coupons > Add new
As a result of the most recent Hotel Booking Plugin 3.0 update, it is now possible to create not only percentage off coupons, but the money off ones as well.
Moreover, now you can specify if the monetary value coupons will discount the set amount of money off the total stay price (Fixed per accommodation per stay) or will be applied to every day of the guest's stay (Fixed per accommodation per day).
Let's say you have a $100 discount coupon for the guest who stays at your hotel for 5 days.
Then, in case the coupon was set up as Fixed per accommodation per stay, the discount for the guest would amount to $100.
But if your coupon was specified to be Fixed per accommodation per day one, the guest's discount would be $500 ($100 × 5 days of the stay).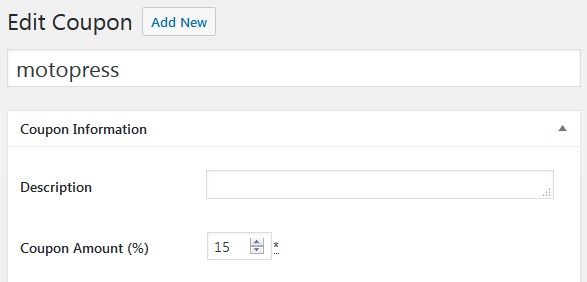 Other fields are optional. Here is the full list of your options in order to customize the coupons:
Coupon description
The expiration date
Select the accommodation types the coupon should be applied to
Select check-in and check-out dates, when the coupon code will be valid
Set minimum and maximum stay-in days for the coupon code to be valid
Set the usage limit.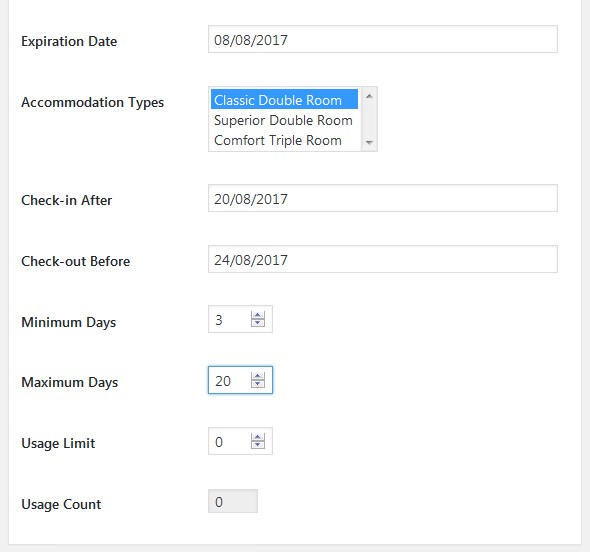 The guest can apply the coupon on the checkout page: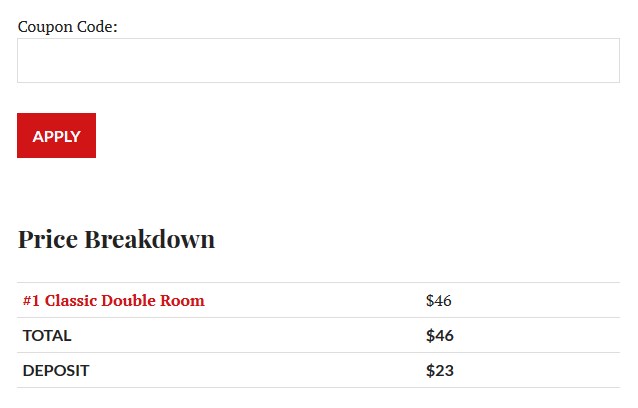 And pay the discounted price: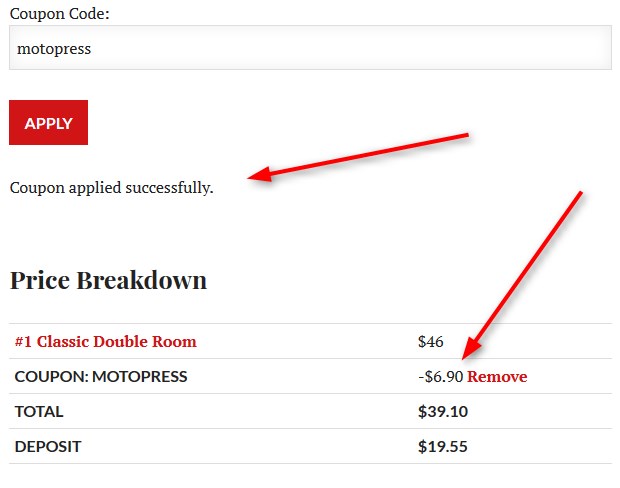 Voila!
Create unlimited coupons, make guests really happy with different discounts and maximize your hotel revenue!
P.S. Now there is another way to show your customers you value their time and take care of making the booking process comfortable for them.
Let the guests who've made a reservation of your lodgings confirm the bookings with payment for their reservation to become fully guaranteed.
A new addon – Payment Request for Hotel Booking plugin will let you send payment requests to your guests so your clients will be able to pay the remaining balance or the full booking price in advance and do not have to deal with any more reservation procedures.
Moreover, with the Hotel Booking PDF Invoices addon, you can send the confirmed booking details to each guest, whether it's already paid or not. The details will come in a PDF attachment for easier printing or download.
Read also: Oceanica – the first WordPress theme fully integrated with the MotoPress Hotel Booking plugin.
Lots of even more important updates are on the way. Stay tuned!