What is an SSL Certificate and How to Get it for Your Website
SSL stands for Secure Sockets Layer, which implies the digital certificate that deals with the website's security. It's a cryptographic protocol aimed at securing all types of communication/data transmission through your website (logins, passwords, billing information, etc.). WordPress SSL is especially critical for e-commerce websites that sell goods and services, for example.
The certificate allows you to protect the confidential information of your users and your website by sending data encrypted through the communication channels, thus making this data unavailable for snoop or change.
In particular, by installing an SSL certificate (enabling HTTPS on your website) you keep your website safe from actions directed at website alteration, misdirecting traffic, stealing credit card information, injecting malware, etc.
Furthermore, this is something that has been flagged up by Google as one of the key indicators of secure websites, thus it's a massive deal for your SEO strategies.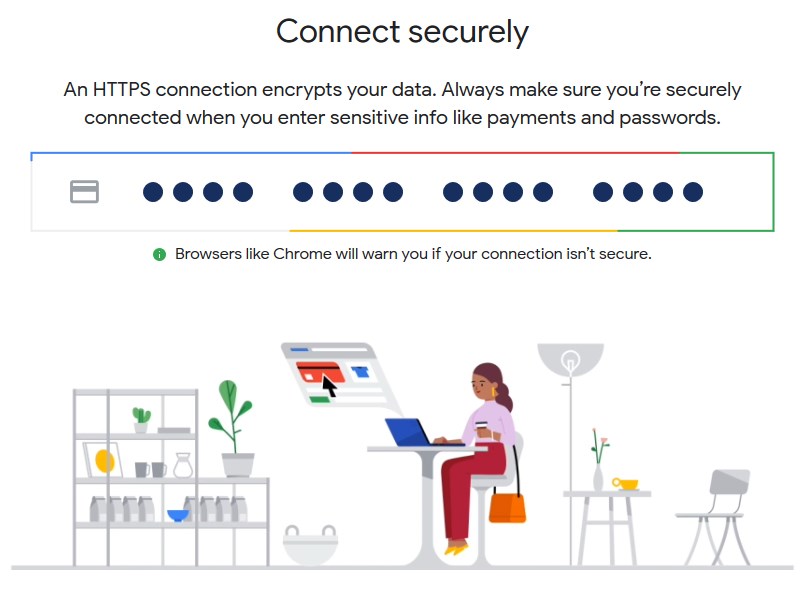 If you're just launching a website, taking care of WordPress SSL is vital.
SSL or TLS?
Moreover, you have probably felt confusion stumbling upon both SSL and TLS. To cut a long story short, SSL version 3.0 was deprecated in June 2015 and the new security certificate TLS 1.0 was introduced (technically, SSL 4.0 was renamed to TLS 1.0). However, due to the fact that SSL as a term became so widely popular, the TLS certificate is still widely referred to as SSL so currently we can do nothing but use them interchangeably.
How to get SSL certificate?
The good news is that you don't need to go to great lengths to secure your website with the SSL functionality.
It's also important to realize that in order to avoid any possible backdoors you need to encrypt the entire website, not just the pages where you collect sensitive information, such as credit card numbers.
We'll be looking into several major ways of how to install SSL to protect the entire website:
Get SSL with your hosting (you may be offered it through the domain and hosting registration process).
Buy the certificate through the preferable certificate authority (CA), such as Comodo or SSL.com.
Apply for a free SSL certificate through Let's Encrypt.
Install SSL through your website builder.
If you are a MotoPress customer, you can order the positive SSL certificate installation service (we trust Comodo) through our Services platform.
Let's take a closer look at each solution.
Let's Encrypt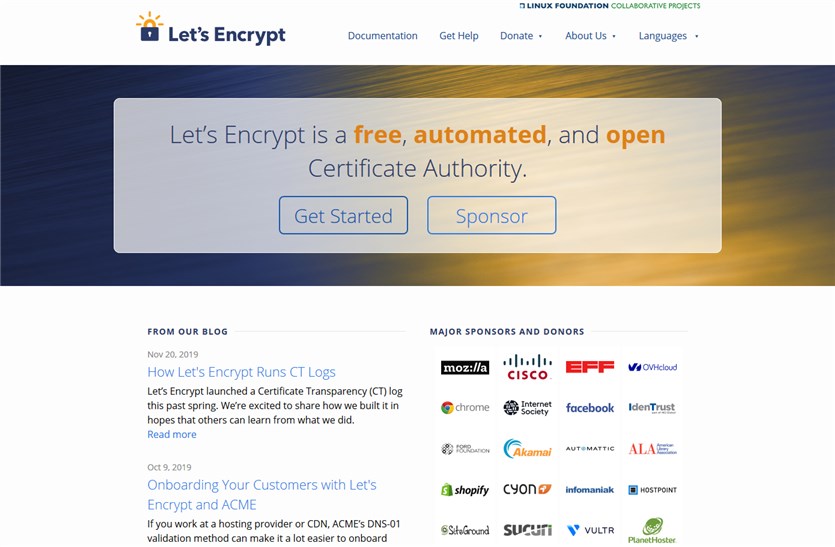 Let's Encrypt is an open Certificate Authority that will help you get SSL for WordPress or any other platform for free.
In order to get a certificate for your website's domain from Let's Encrypt, you have to "demonstrate control over the domain": the ACME protocol software will help you during this procedure. You'll need to find out whether you have shell access (also known as SSH access) to your web host in order to set it up.
Shell access allows you to automate certificate issuance and installation with no downtimes. If you don't have shell access, Let's Encrypt recommends checking whether the Let's Encrypt functionality is supported with your hosting. If so, you may ask your hosting to apply for a free SSL certificate on your behalf.
There are many providers who support it. The hosting providers we always recommend are also among them, for example, Kinsta. Another great hosting we recommend, WordPress.com, is among a few providers that automatically enable Let's Encrypt and redirects HTTP to HTTPS by default.
No matter your web hosting server, you'll most likely be able to get the certificate, however, it may take more or less time and resources.
Get SSL with your hosting directly
Take the easy way out by obtaining it at your hosting provider.
If you don't have enough time to figure out the things yourself, installing SSL with some of the hosts is going to be as simple as checking the box. The process can differ from host to host, so make sure to refer to your hosting with this question.
Order the WordPress SSL service with MotoPress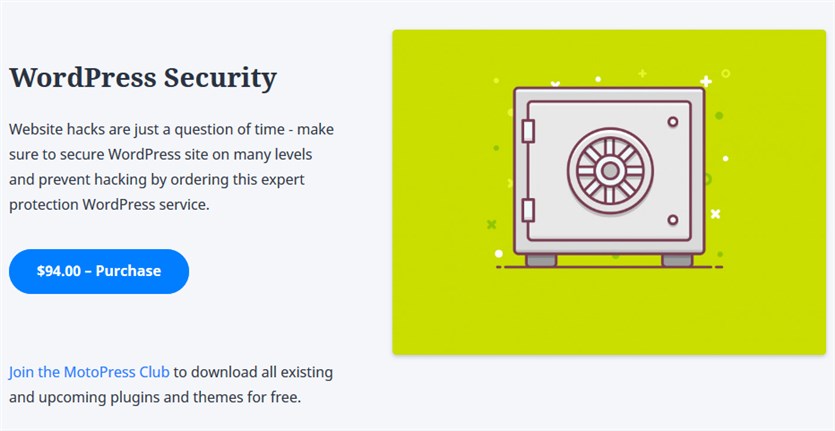 If you are already using our products, then this WordPress SSL service might be a great fit. It's relatively cheap, professional, comes with tons of extra perks and the process is like… asking a tech-savvy friend to do it for you.
The service representatives will issue a positive security SSL certificate by Comodo on your behalf. The certificate is the industry-standard encryption trusted by all major browsers. You'll also get a digital trust seal by Comodo, which is going to be a more "user-friendly" sign that can be put anywhere on your website to add to the authority of your online presence.
With this SSL service for WordPress, the security of your website is assured at the cost of only a little effort.
Once the SSL certificate is installed, run the website URL through the SSL checker to make sure that all the trust seals are working properly.
Closing thoughts: how to get HTTPS/SSL for WordPress
Keeping a watchful eye on the website's security is vital. And as you can see, it's not the hardest task to approach. SSL for WordPress is the stronghold that allows you to take care of your website at many levels:
Protect your website users from fake Wi-Fi hotspots, stealing sensitive data, and malware attacks.
Increase the credibility of your website in terms of SEO.
Prepare your website for the future.
If you have any experience with how to get and install an SSL WordPress certificate, don't forget to share it with us!