Parallax and Video Backgrounds in MotoPress Version 1.5.2
MotoPress version 1.5.2 has been released. This new update ships some incredible changes. Now users are able to add stylish parallax effects and video backgrounds to their web pages. MotoPress Content Editor is available in German.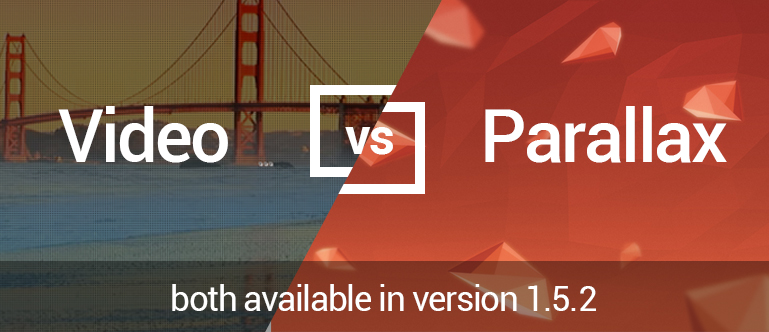 Let's start with the parallax background.
Thanks to the eye-catching scrolling effect parallax are really popular. It involves the background moving at a slower rate to the foreground and creates a 3D effect as you scroll down the page. This keeps visitors' attention and makes them share your website with friends.
Creating a website with such a kind of visual masterpiece can be overwhelming, but the MotoPress plugin makes it possible and easy. WordPress Editor helps to spice up your site design by adding simple and remarkable animation effect.
Follow the simple steps below to add parallax and video backgrounds to your WordPress website:
1.Create the row, select the 'Parallax' effect, and add the background image.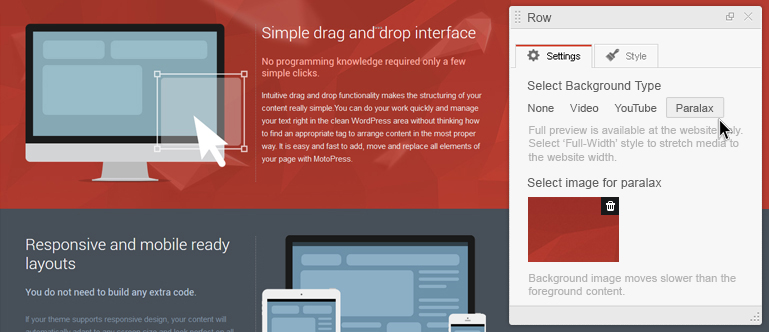 2. If you want to place a video in the background, just paste it from YouTube, add it from your media library or simply copy its URL address.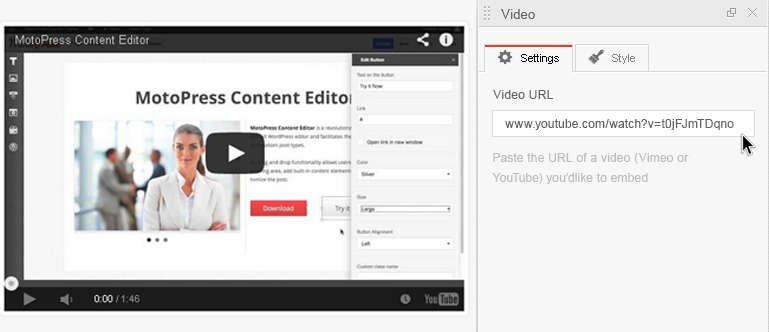 View our demo with Parallax and Video backgrounds
You don't need to pay extra money for these new options, they are available in MotoPress for free simply after updating your plugin to version 1.5.2.
German Language
We've received many requests to localize the plugin and now MotoPress comes with files for German translation. Other languages are around the corner.