How to Use your Personal MotoPress Account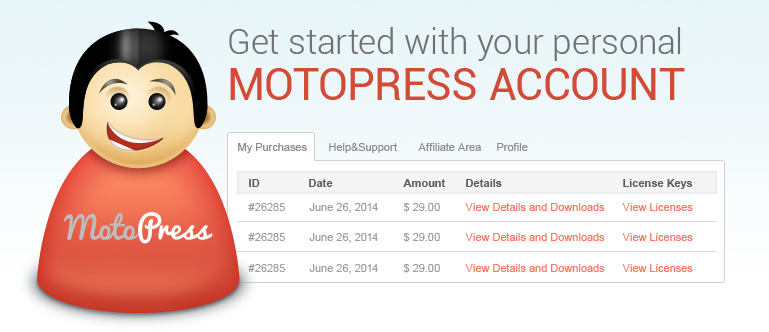 Each MotoPress customer gets a personal account right away after the purchase. It is created automatically and the login details are sent to the email you have used while making the purchase.
If further you forget your password or can not find it, you can easily restore your log in details.
Personal account shows tabs with the customer's data
"My Purchases" – the table with all purchases you've made
"Subscriptionss" – here you can see information on your subscription purchases (if any)
"Membership" – accordingly, you will see data on your purchased memberships (if any)
"Affiliate Area" – all necessary information about affiliate program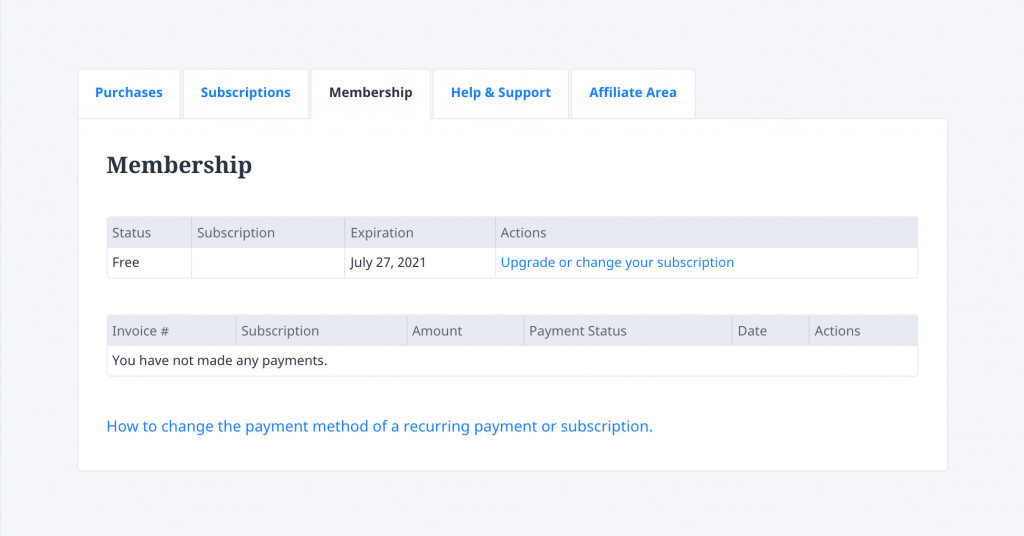 To see the details of your purchase, your license key, or to load an archive with the purchased plugin, click the button "View My Products", which is placed next in the Purchase tab.

To upgrade your license follow the link "License Upgrade Request". Here will be shown the number of plugin activations, the number of available activations, the expiration license date, and the key icon, by clicking on which you'll see your license key.
Also, you can manage the licenses of MotoPress products for one or more websites. For an unlimited license, you may add as many domains as you need. To deactivate the license for any website on the list, press the "Deactivate Site" button.
While adding a new website, check out that you have enough activations available for your license. Your site can be repeatedly activated and deactivated.
If you run into any difficulty along the way or need some help just send us an email and you're guaranteed MotoPress technical assistance.