Join the MotoPress Translation Project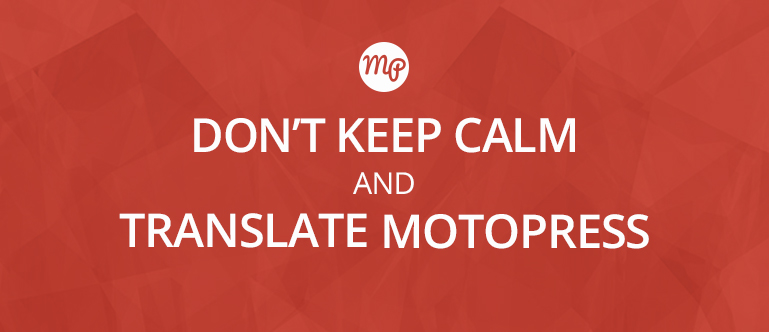 MotoPress team is excited to announce that now it's possible for volunteers to participate in the translation of any of the MotoPress products!
Note! We are updating this post in 2017, with the product line hugely extended!
You may start the translation of any of our products and convert plugin or theme strings to your mother tongue. You'll help others use the MotoPress products for WordPress and fully understand their possibilities. Moreover, you'd gain exposure and recognition for being listed on translations you provide!
Now, the process of translating is quite easy:
If you feel you can be a part of our translation project just register in the described above way, choose the language you are eager to translate plugin files, and simply convert strings.
We are grateful to Andreza de Sousa Vieira who has volunteered and added the Portuguese (Brazil) translation of the MotoPress Content Editor plugin (when we were using Crowdin service) and all other folks! Lots of thanks!
Help your translation talent reach a broader public! And stay tuned 🙂