Activate Apple Pay, Google Pay & Link since Appointment Booking 1.16.0
Sell your services with more payment options for your clients since the latest version of the Appointment WordPress scheduler plugin by MotoPress!
If your website uses Stripe, you can now enable secure payment processing via Apple Pay, Google Pay and Link on customers' phones, desktops and other devices.
We mentioned Stripe because all these new payment options can be connected only via Stripe. These methods basically extend the existing 'Card payment' option you can find in the Stripe settings on your WordPress.
By using these services, all the card data will be kept in one secure place, and customers can pay with just a few clicks, without needing to enter all their card information.
If your customers commonly use Google Pay, Apple Pay, or Link for online payments, they will find it incredibly easy to pay for appointments via your website using their preferred payment method.
Please note that even if you enable all payment options, the payment method displayed at checkout will depend on the client's browser and device.

To set up your preferences, go to Appointments > Settings > Payments > Stripe > Manage.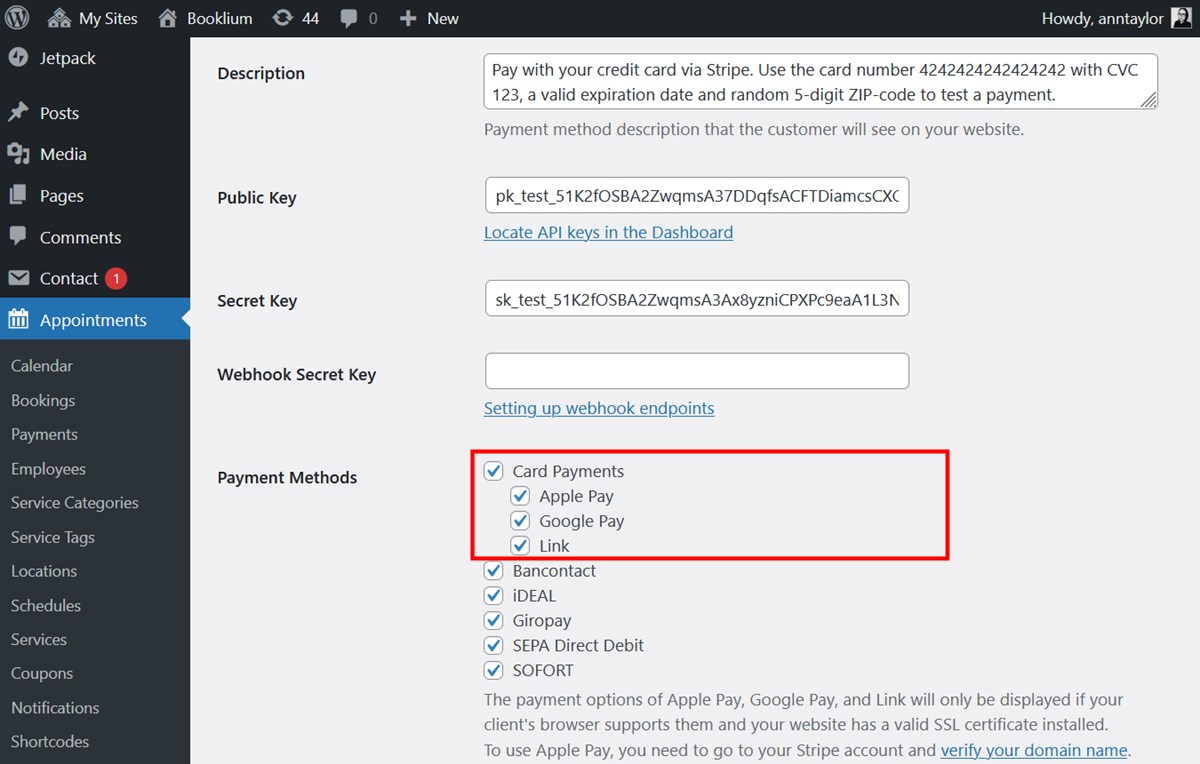 Apple Pay
Supported by Apple devices in the Safari browser, both mobile and desktop. To use this method, you need to verify your domain name in your Stripe account.
Google Pay
Any browser that supports Google Pay. Domain verification is not required.
Link
It's a payment method by Stripe that associates payments with the client's email address. Domain verification is not required.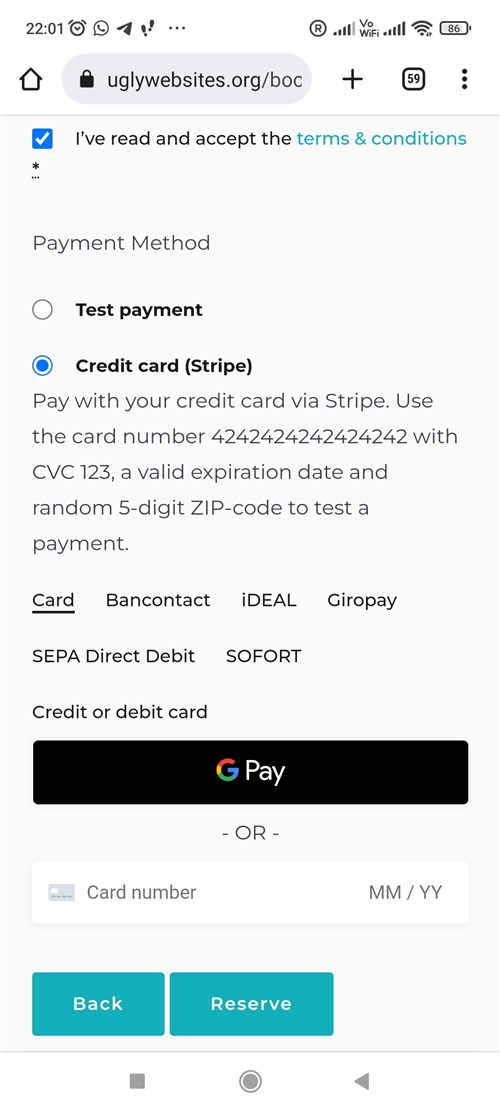 In Appointments > Payments you'll see which payment method was used.
All these new payment methods are payment gateways assigned to the email address of the respective service (Google, Apple) and allow your clients to securely and quickly pay via mobile phones, tablets or on the web.
As for other changes in the version 1.16.0, we've also added a separate Extensions page that allows you to access all the current free and premium extensions to the Appointment Booking plugin. We've added it right to the starting menu. We've also fixed a compatibility issue of the employee's account with WooCommerce – now the former can use their accounts even when WooCommerce is active.
Let us know if your clients use these methods and whether your experience has been good so far.